Hard work matters on the court, says Hwa Chong's NSG volleyballers!
by Circle Stories, on June 12, 2022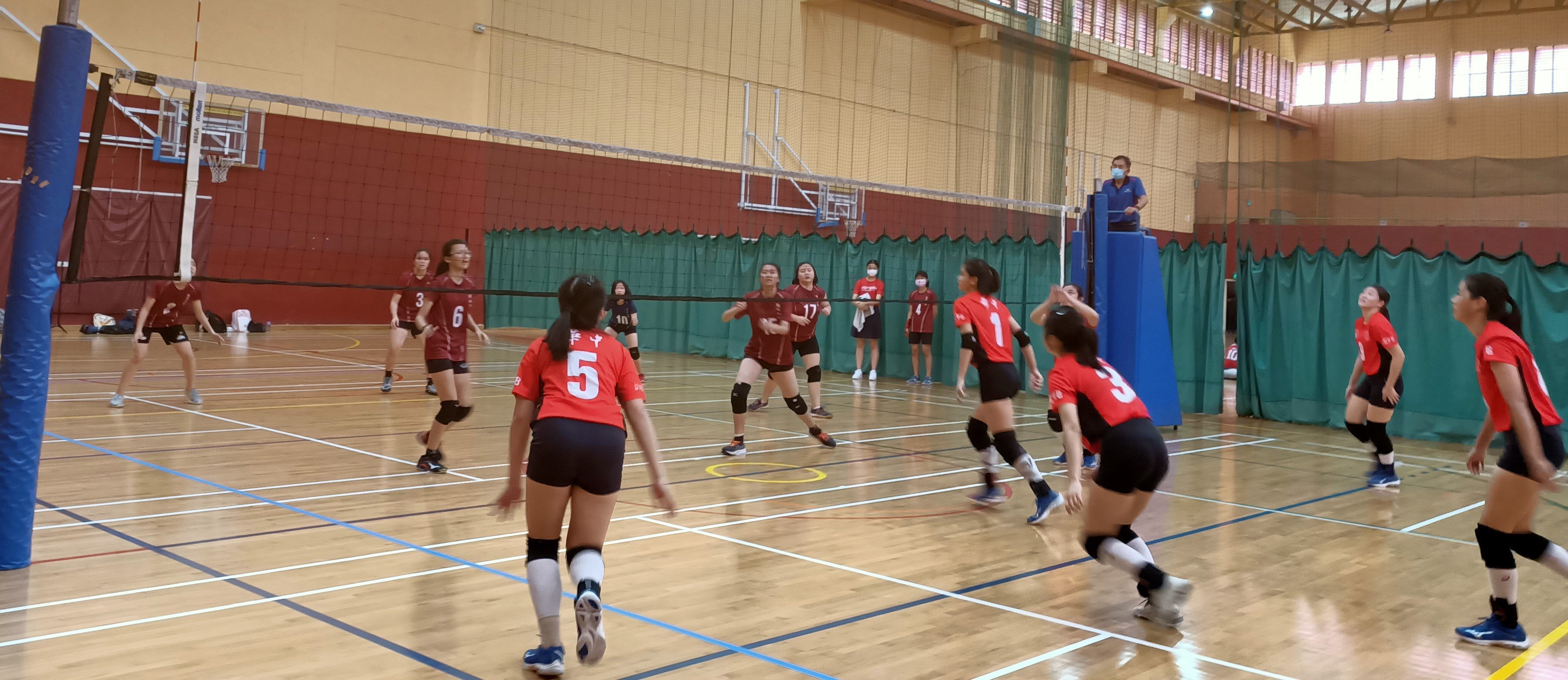 Hwa Chong (in red) in close encounter with Dunman. Photo credit: Suresh Nair
By Suresh Nair
THERE'S no element of complacency as Hwa Chong Institution brushed off Dunman School 3-0 in the quarter-finals of the "A" Division Girls volleyball match, played at Evans Road court on Friday.
"The score may seem straight forward at 25-14, 25-18 and 25-14 but we had high levels of concentration from every player in this quarter-final match," says Hwa Chong skipper, Natalie Lai.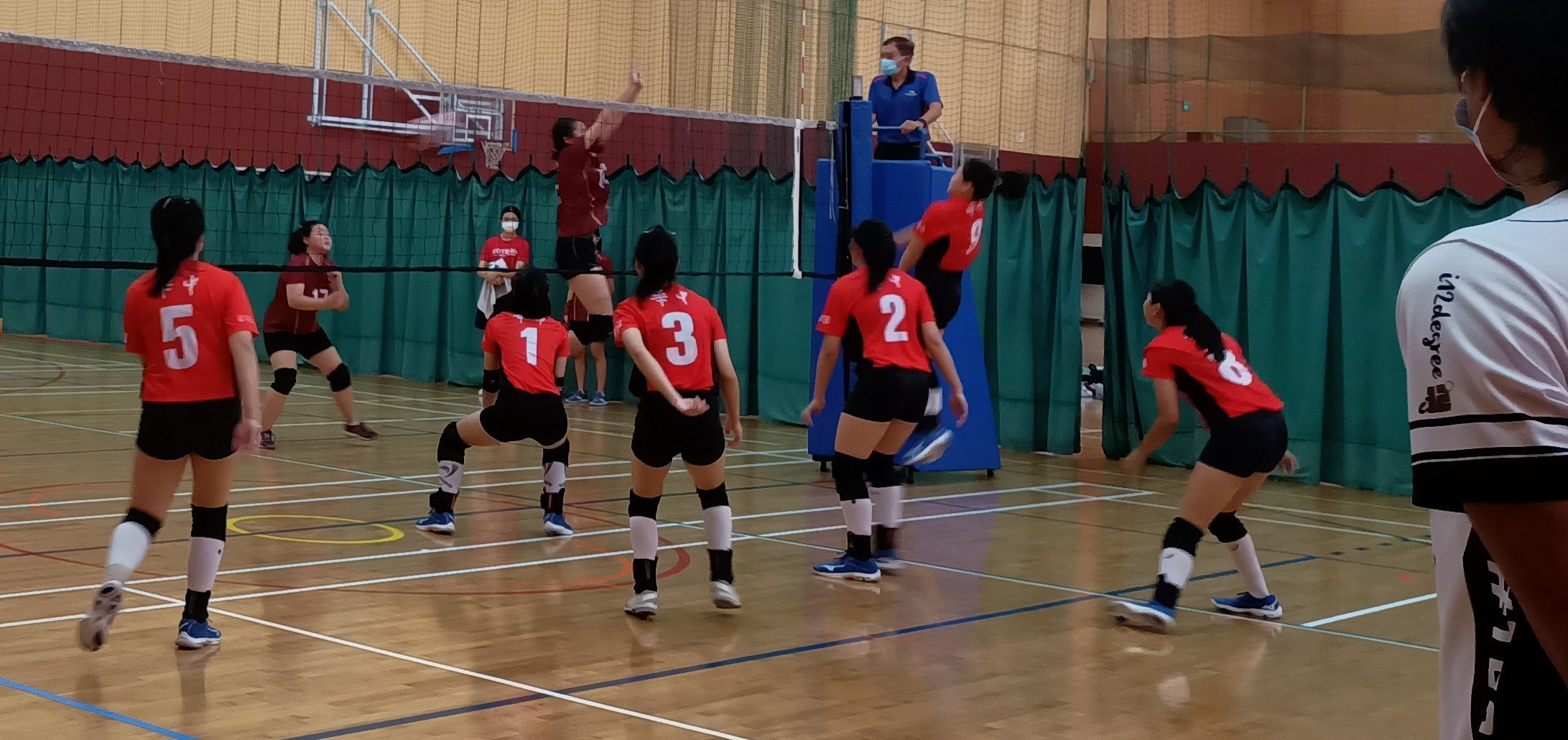 Dunman saves at the net to ward off a Hwa Chong attack. Photo credit: Suresh Nair
"The ball is round and we put in a lot of hard work the past few weeks and it showed in the competitive results. We're rising in confidence and we hope we stay in this playing form in the coming days."
Who're the favourites in the tournament, I ask Natalie.
She smiles and says: "We're quite confident and we believe that the top six teams have the class to make it through, if they play to their real form in the big matches."
The national volleyballer particularly touched on the selection criteria for her school team, as one needs to consider the average height, as well as the desired measurable for their position and necessary playing experience.
Dunman blocks at the net for a point. Photo credit: Suresh Nair
Natalie says: "We found the right balance in this Hwa Chong team especially in the fighting spirit. When we evaluate the recruits, we do a quick check of their height, block jump, approach jump, attack jump and standing reach to make sure they have the baseline requirements for playing at this competitive level."
She thinks Hwa Chong has the overall serving strengths to give the players a chance to better their competitive skill. She cautions: "But it doesn't give them the experience and pressure of game situations, which they must learn the hard way and know how to rise to the occasion."
With the 3-0 win in the last 8, the Hwa Chongians marched to the semi-finals to face Anderson Serangoon Junior College.
(For all the news, post-match interview videos, stories, photos, fanzone details and much more from the 2022 National School Games, do visit our website : go.gov.sg/nationalschoolgames)