Pictorial : Fencers in A Division of NSG compete for honour and glory!
by Circle Stories, on May 22, 2022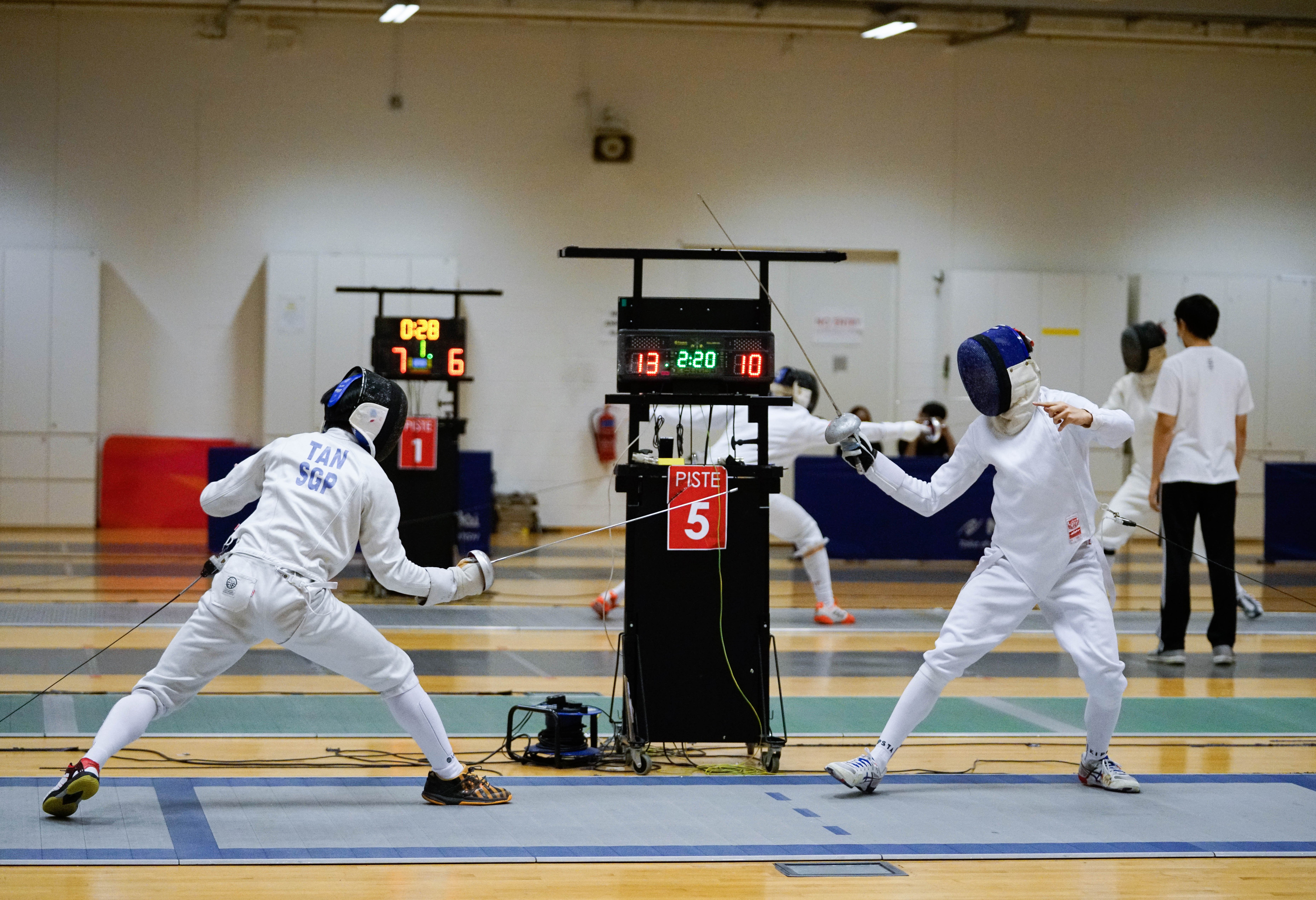 (A Div Boys Epee Quarter-final bout. Photo Credit : Team Nila Content Producer, May Lim)
On Monday 25 April at the OCBC Arena, student-athletes from the A Division gathered to compete in the Individual Events for the sport of Fencing. It was the first of a 2-day competition programme at the National School Games (NSG). And over the 8-hour schedule on Day 1, our teenage fencers competed in the Boys Epee, Girls Foil and Boys Sabre events respectively. The competition format saw the athletes start from the preliminary stage and battled their way to the finals. And here's a collection of action photos of the 1st day's programme from Team Nila Content Producer, May Lim.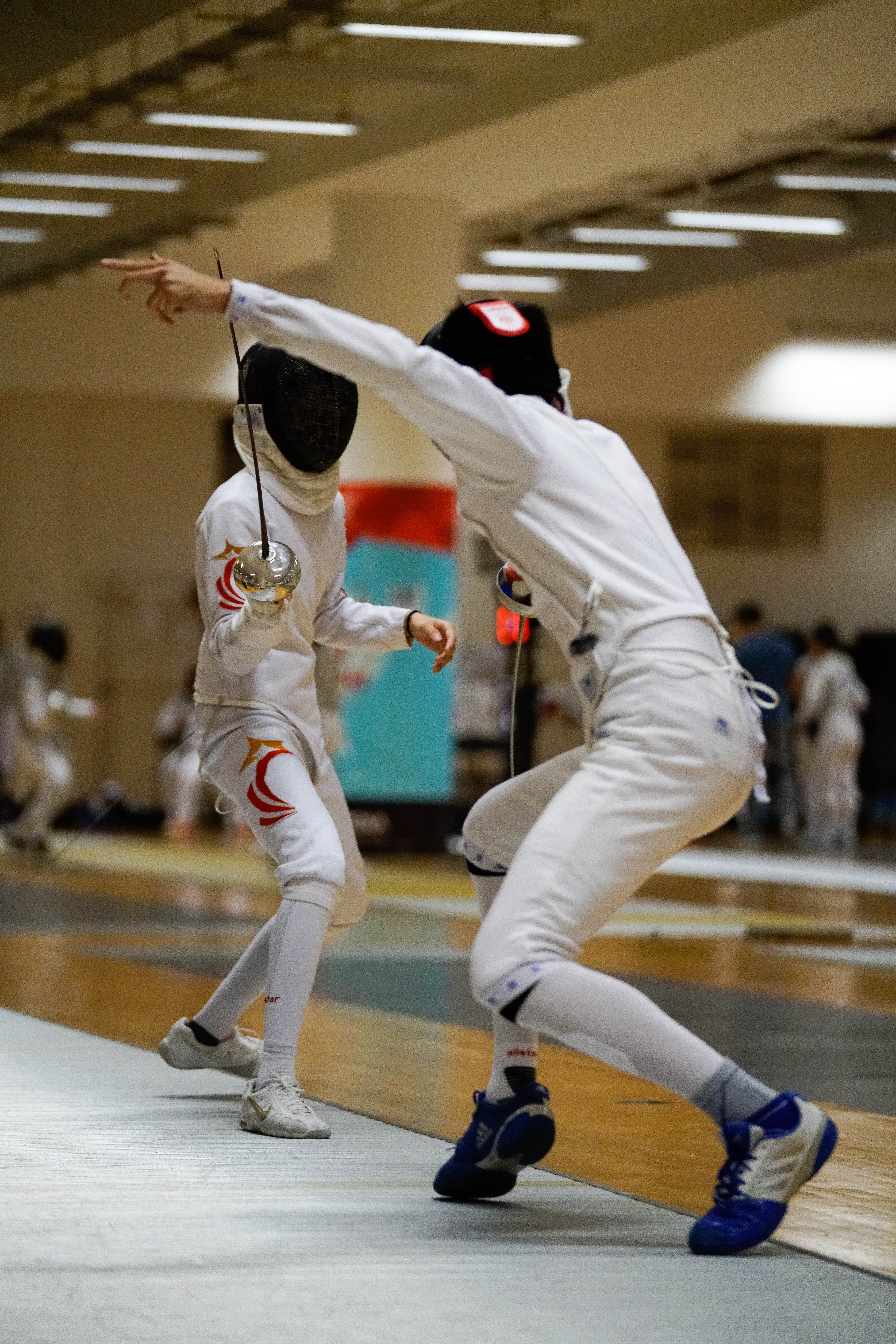 (A Div Boys Epee Quarter-final bout. Photo Credit : Team Nila Content Producer, May Lim)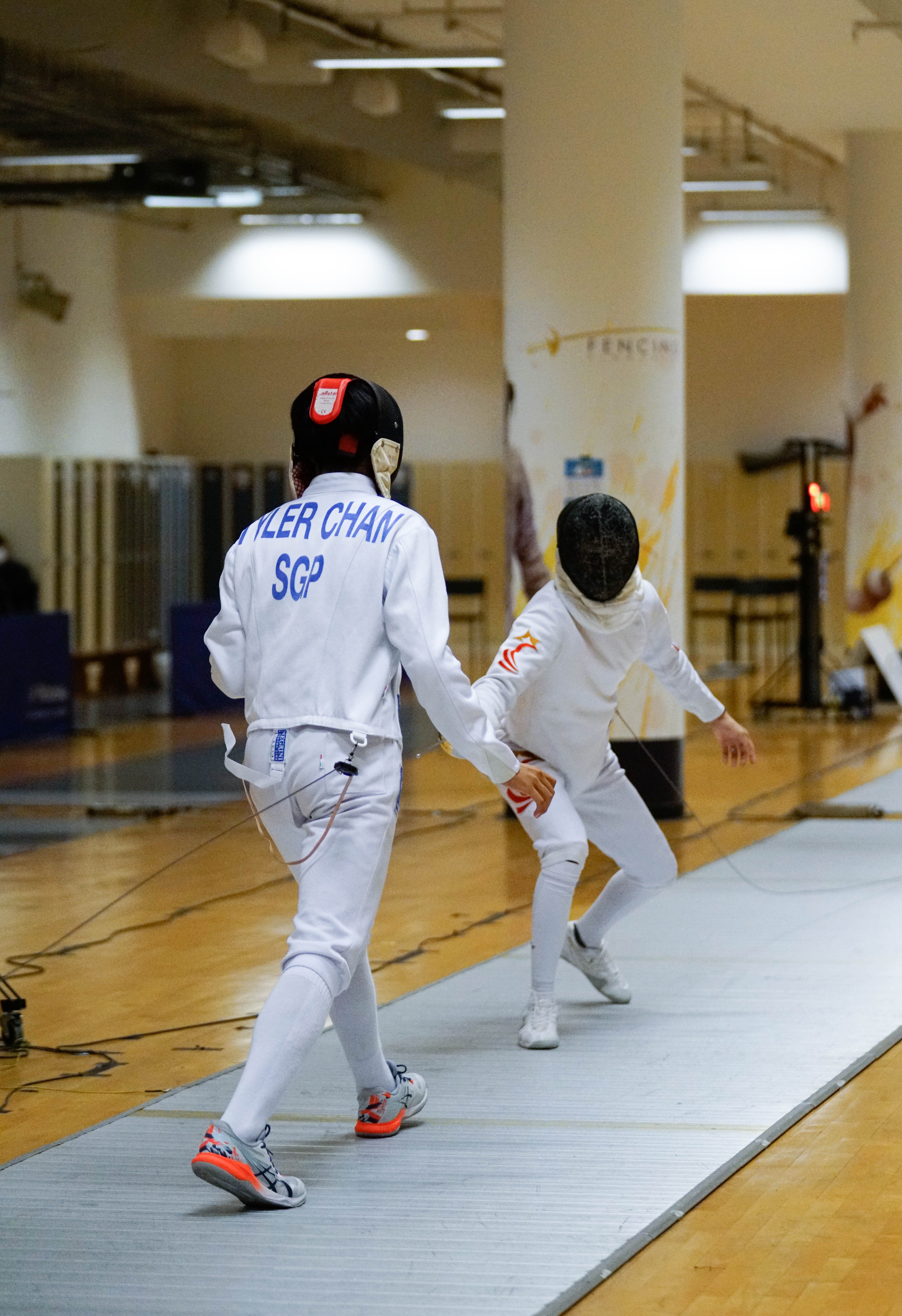 (A Div Boys Epee Semi-finals. Photo Credit : Team Nila Content Producer, May Lim)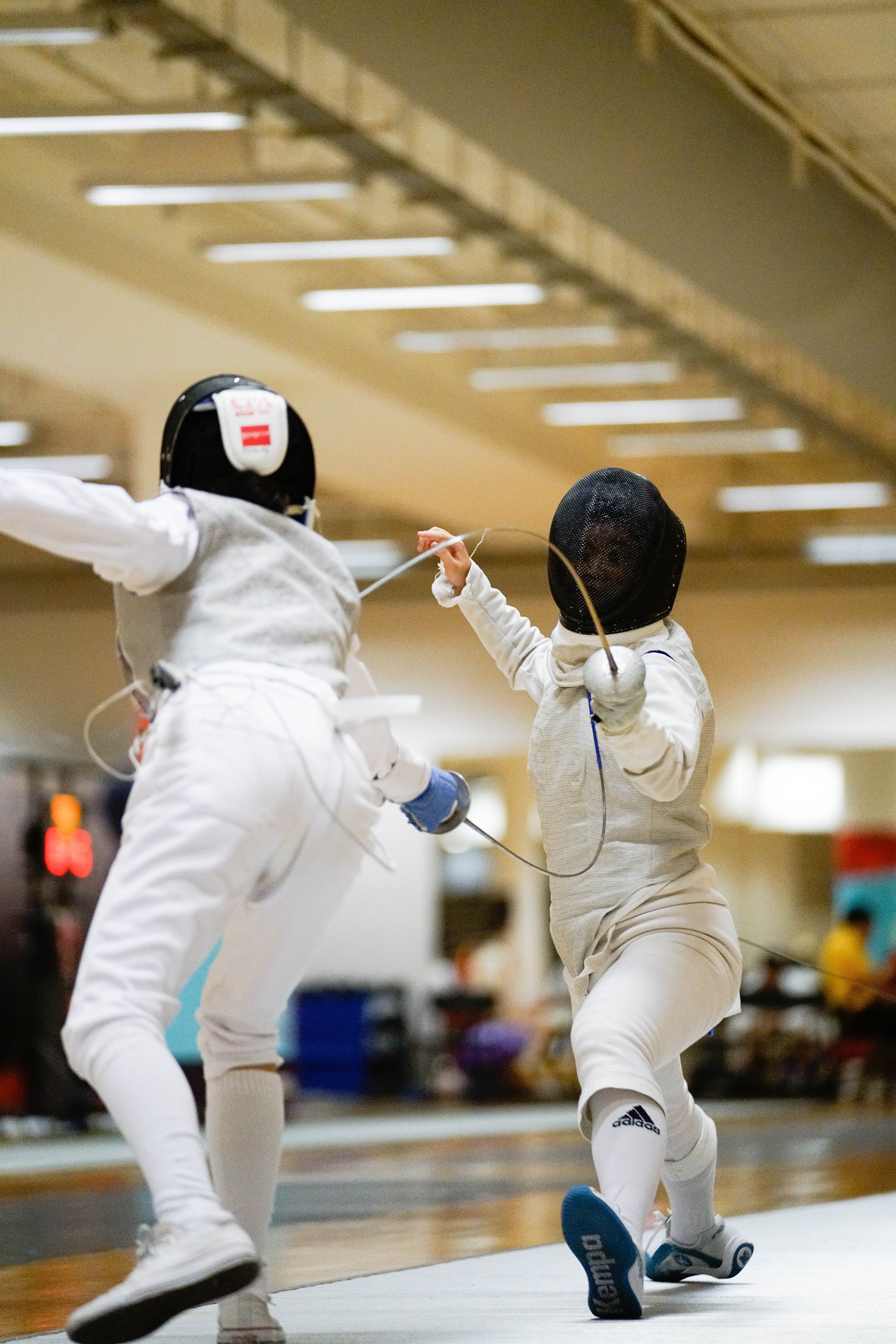 (A Div Girls Foil round-robin. Photo Credit : Team Nila Content Producer, May Lim)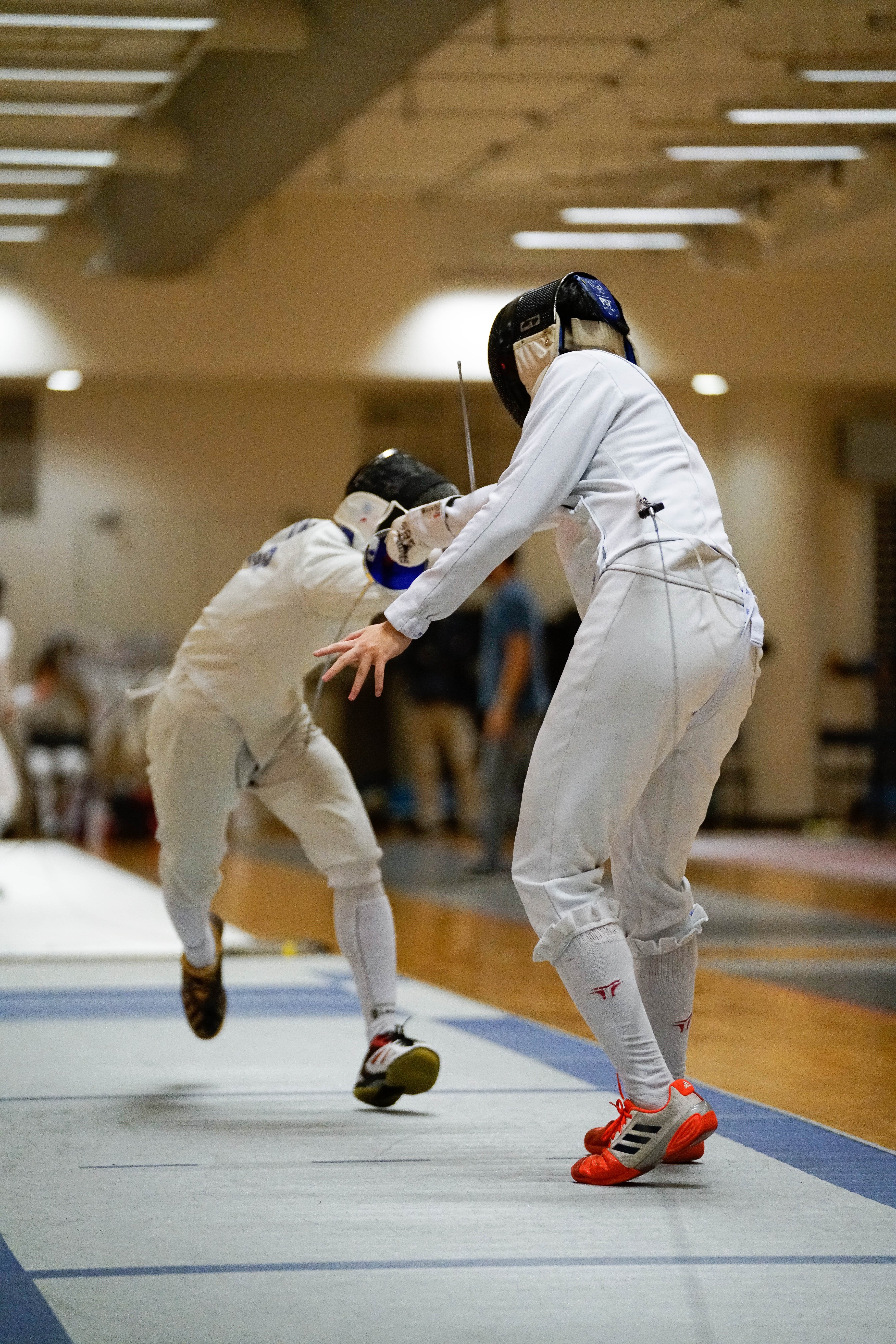 (A Div Boys Epee round-robin match. Photo Credit : Team Nila Content Producer, May Lim)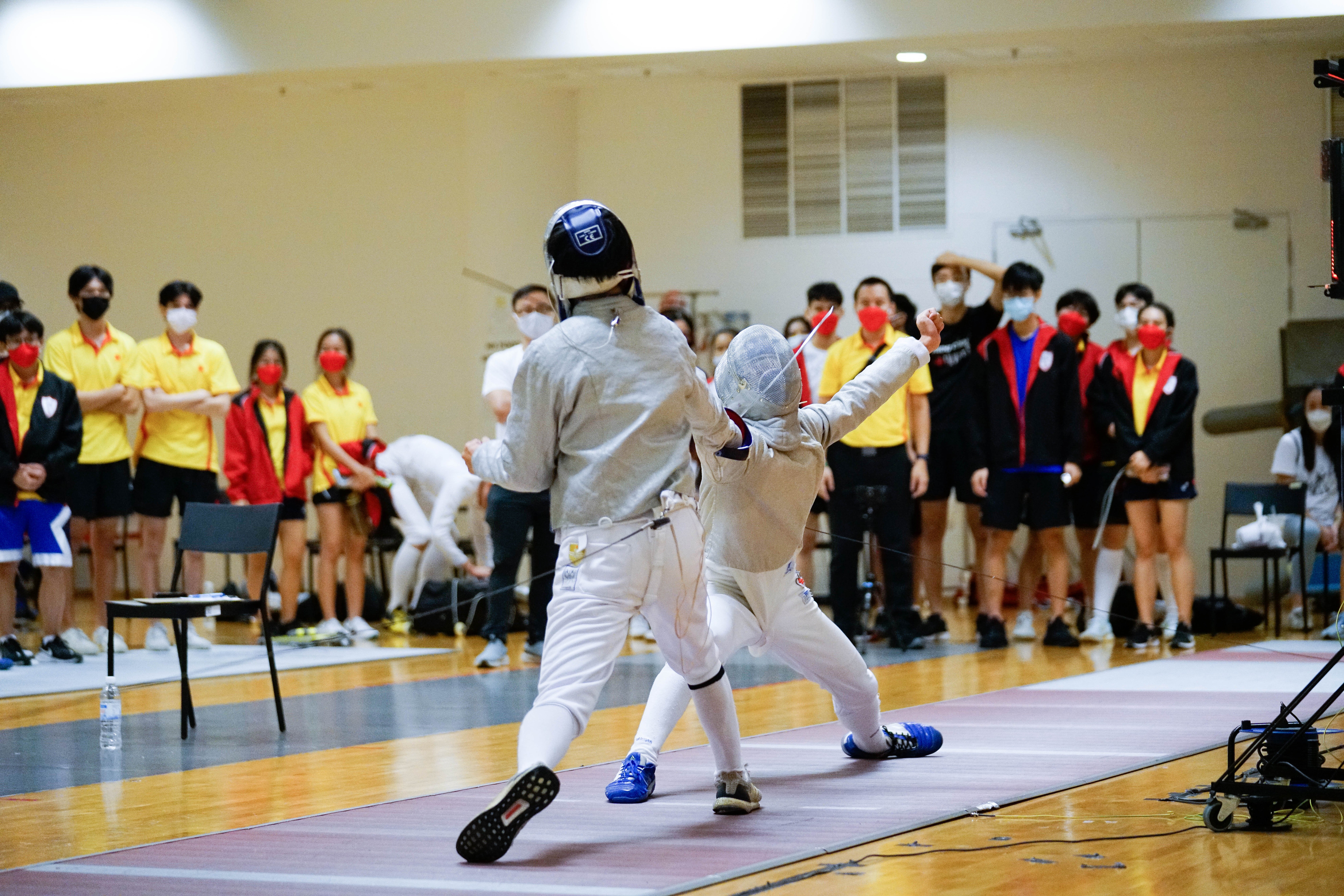 (A Div Boys Sabre Quarter-final. Photo Credit : Team Nila Content Producer, May Lim)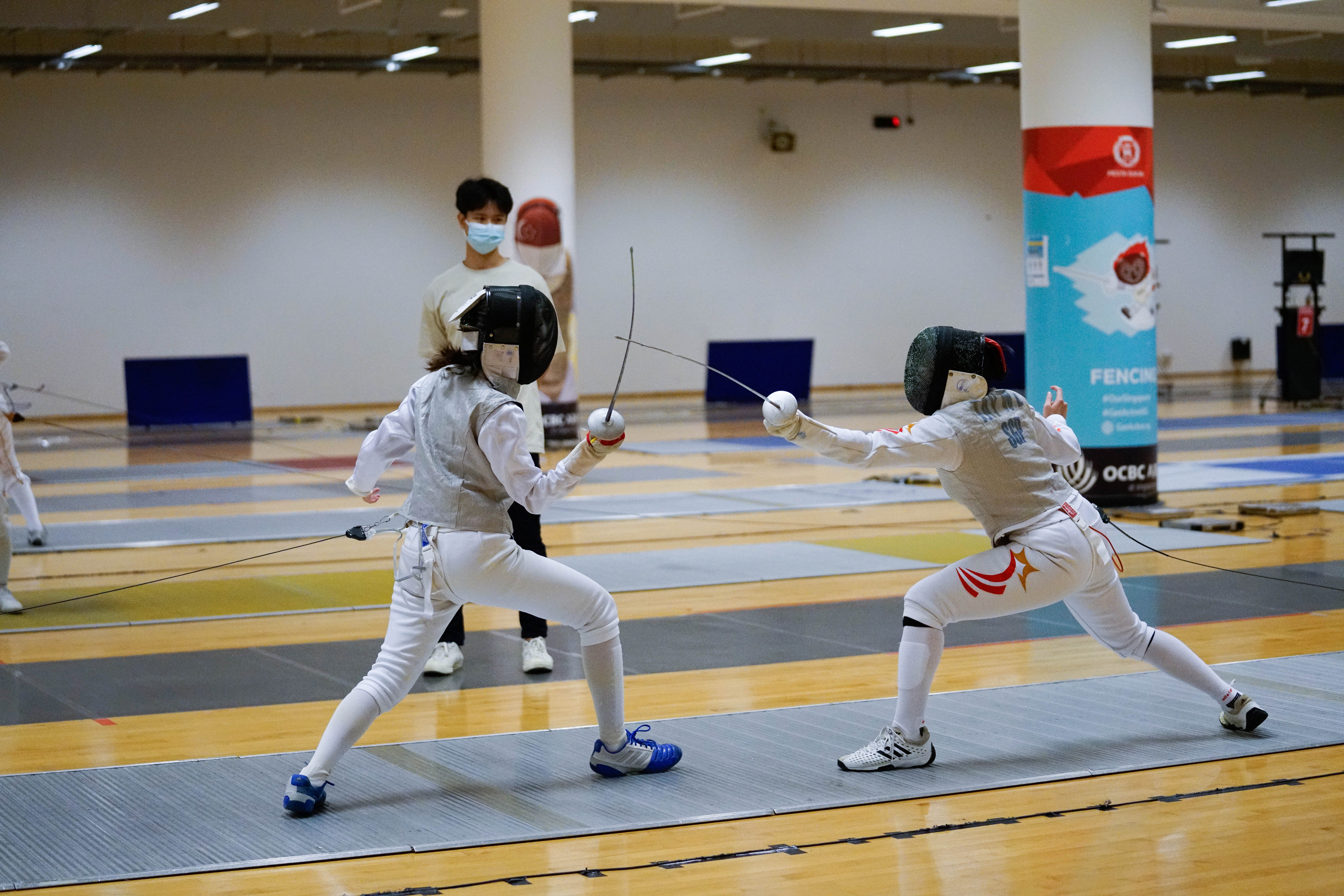 (A Div Girls Foil Quarter-final bout. Photo Credit : Team Nila Content Producer, May Lim)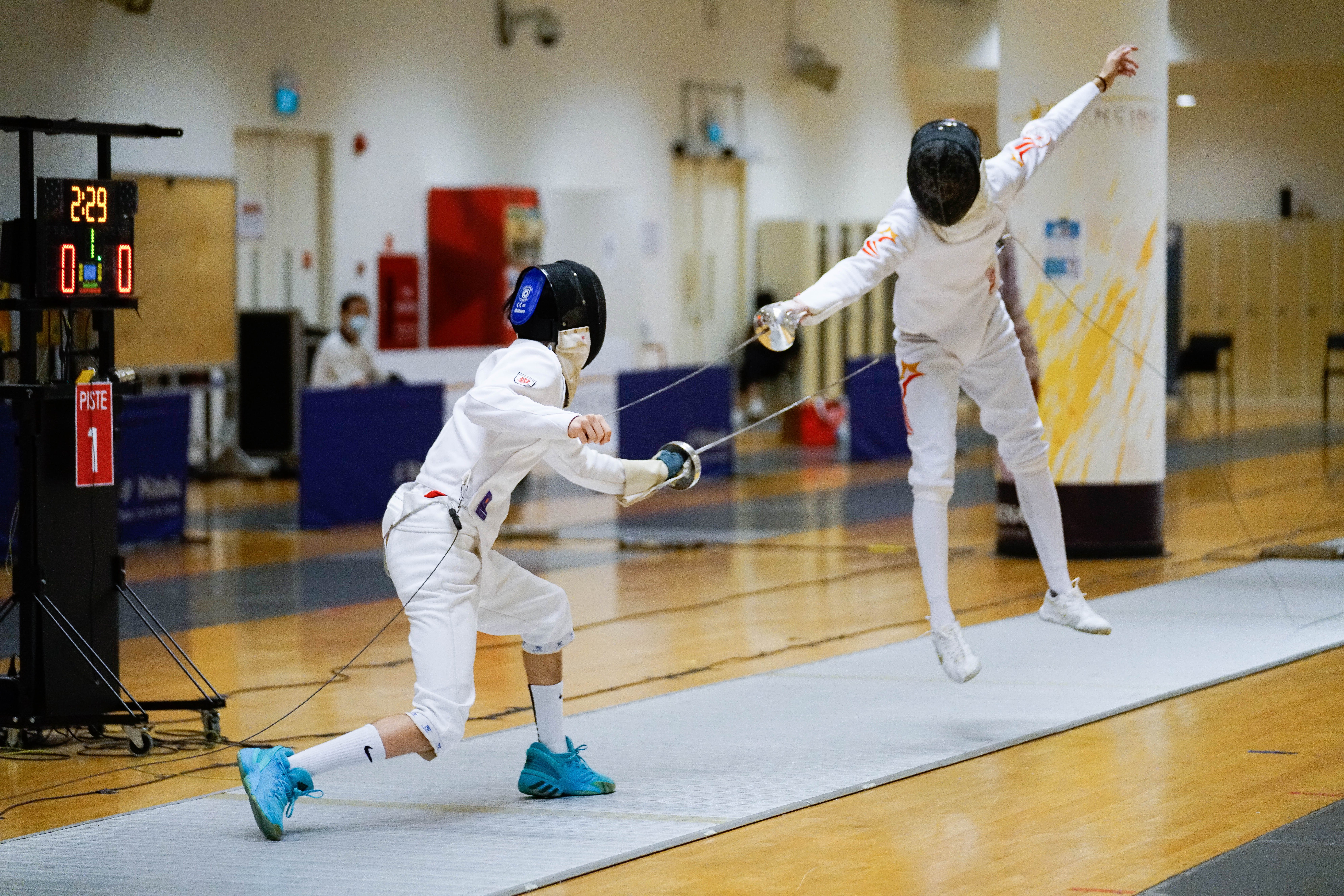 (A Div Boys Epee round-robin match. Photo Credit : Team Nila Content Producer, May Lim)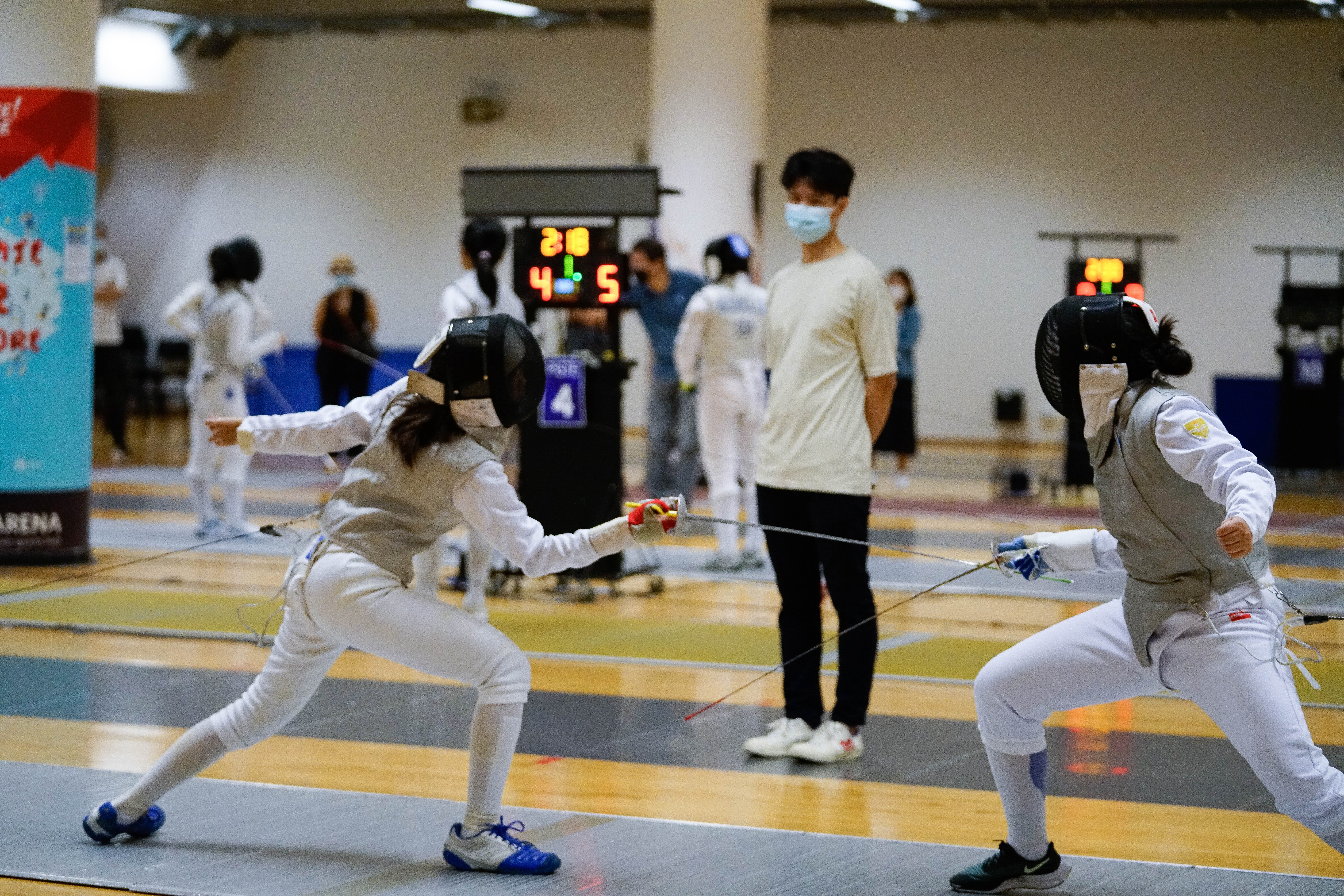 (A Div Girls Foil Quarter-final bout. Photo Credit : Team Nila Content Producer, May Lim)
A triumphant Tyler Chan (RI) overcame Lim Jung Ting (YIJC), to proceed to the A Div Boys Epee final. Photo Credit : Team Nila Content Producer, May Lim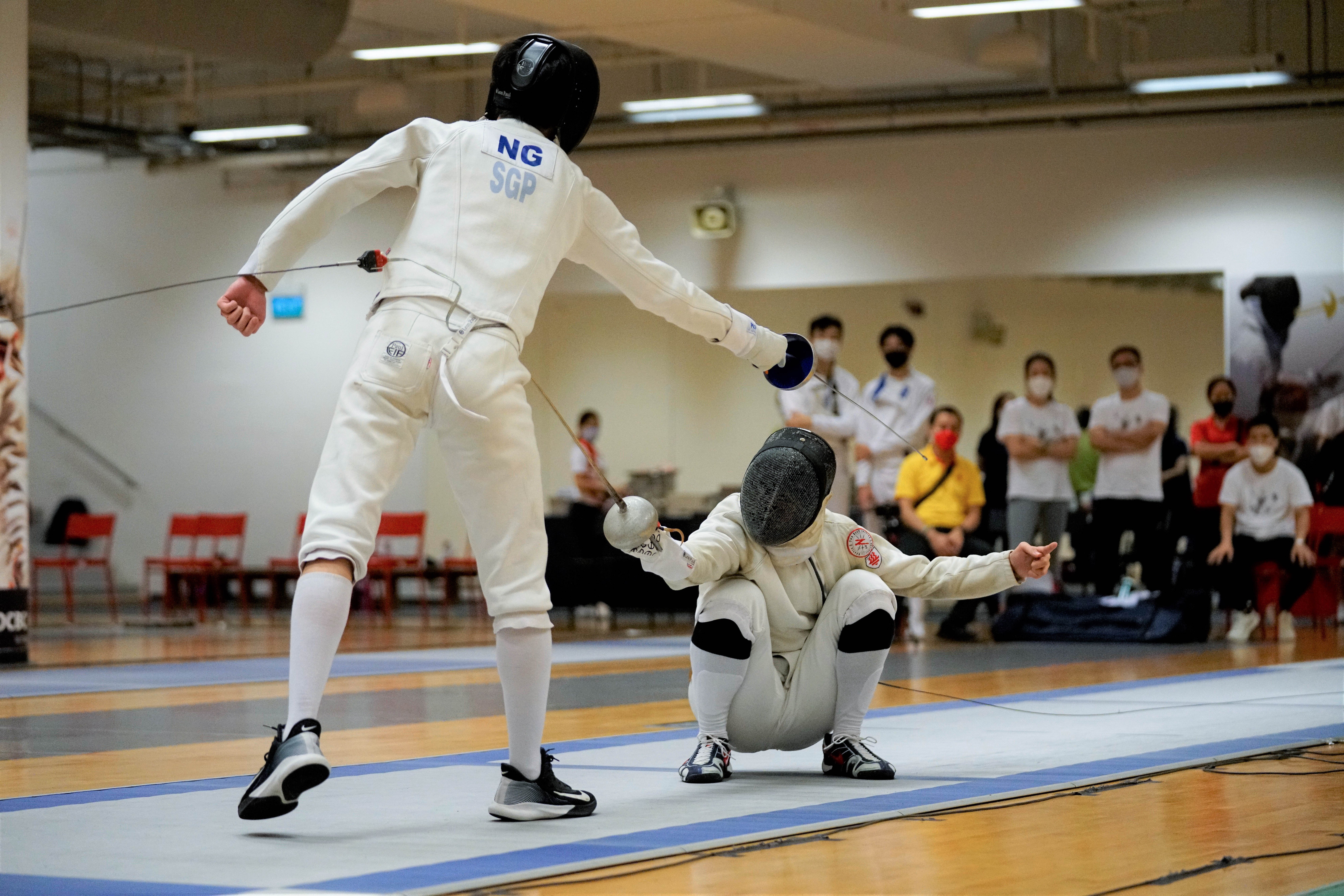 A Div Boys Epee Semi-final between Linus Ng (RI) vs Caleb Young (HCI). Photo Credit : Team Nila Content Producer, May Lim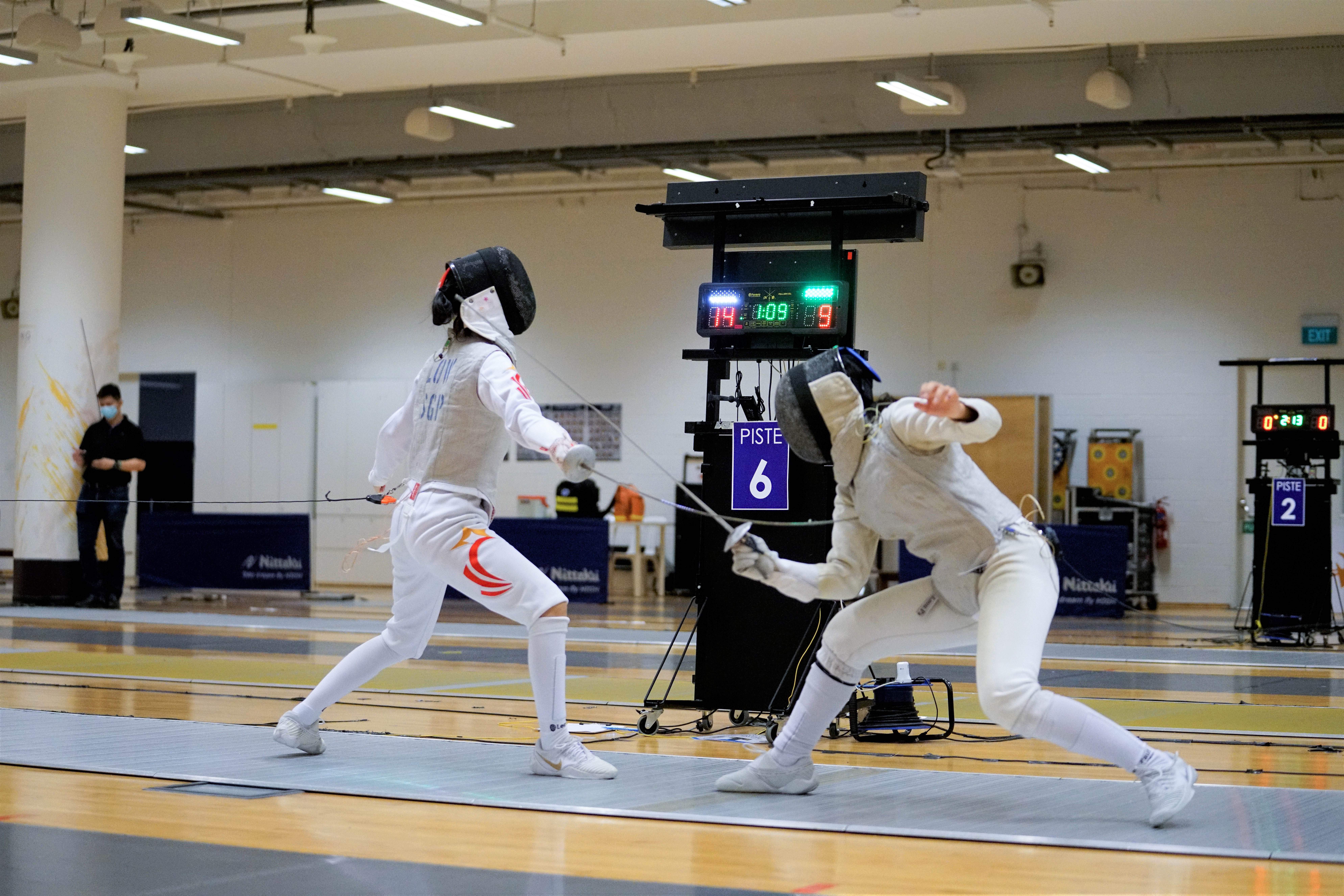 Low Cher-Mayne (HCI) scored her winning point against Lia Swee (ACJC). Photo Credit : Team Nila Content Producer, May Lim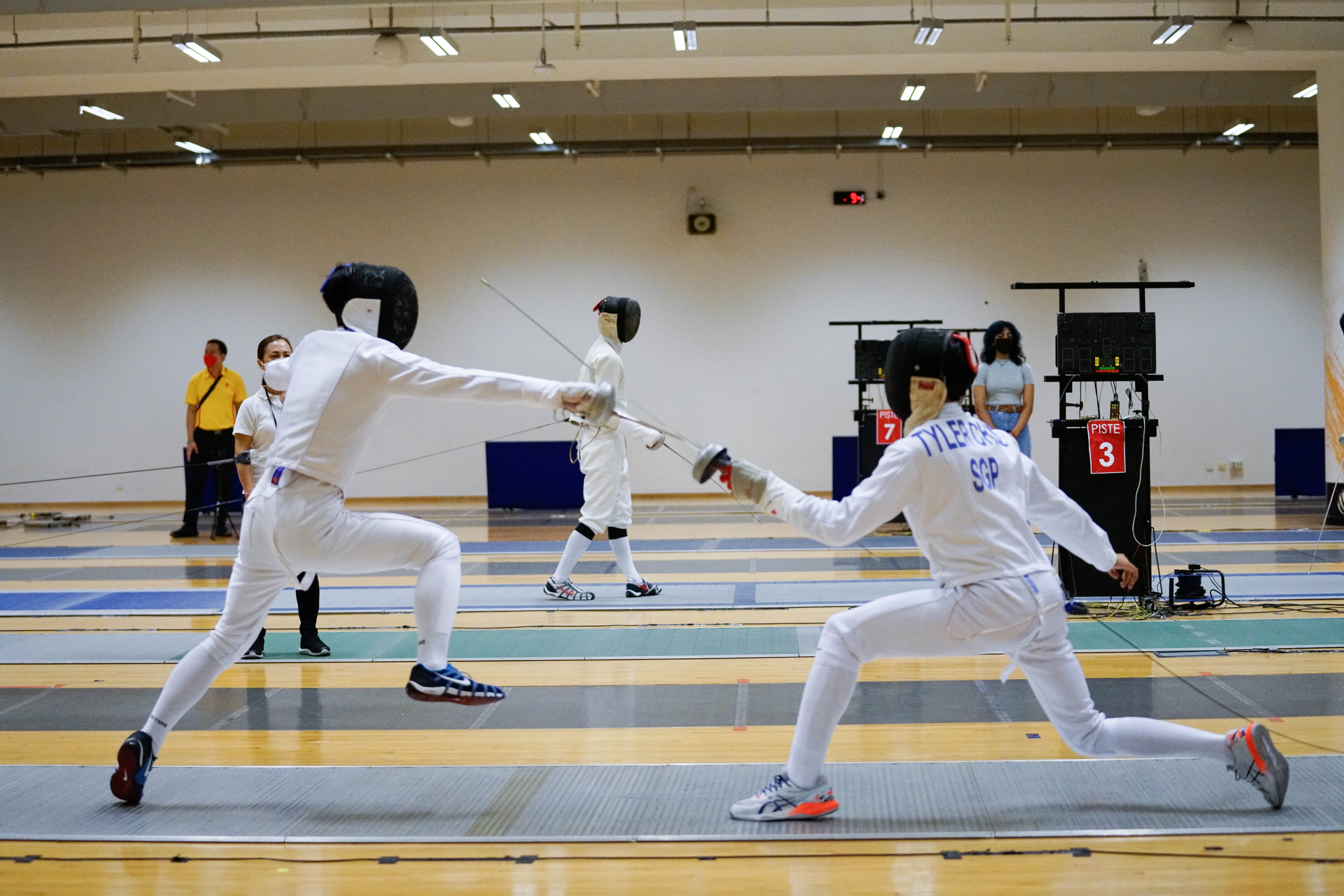 (A Div Boys Epee round-robin match. Photo Credit : Team Nila Content Producer, May Lim)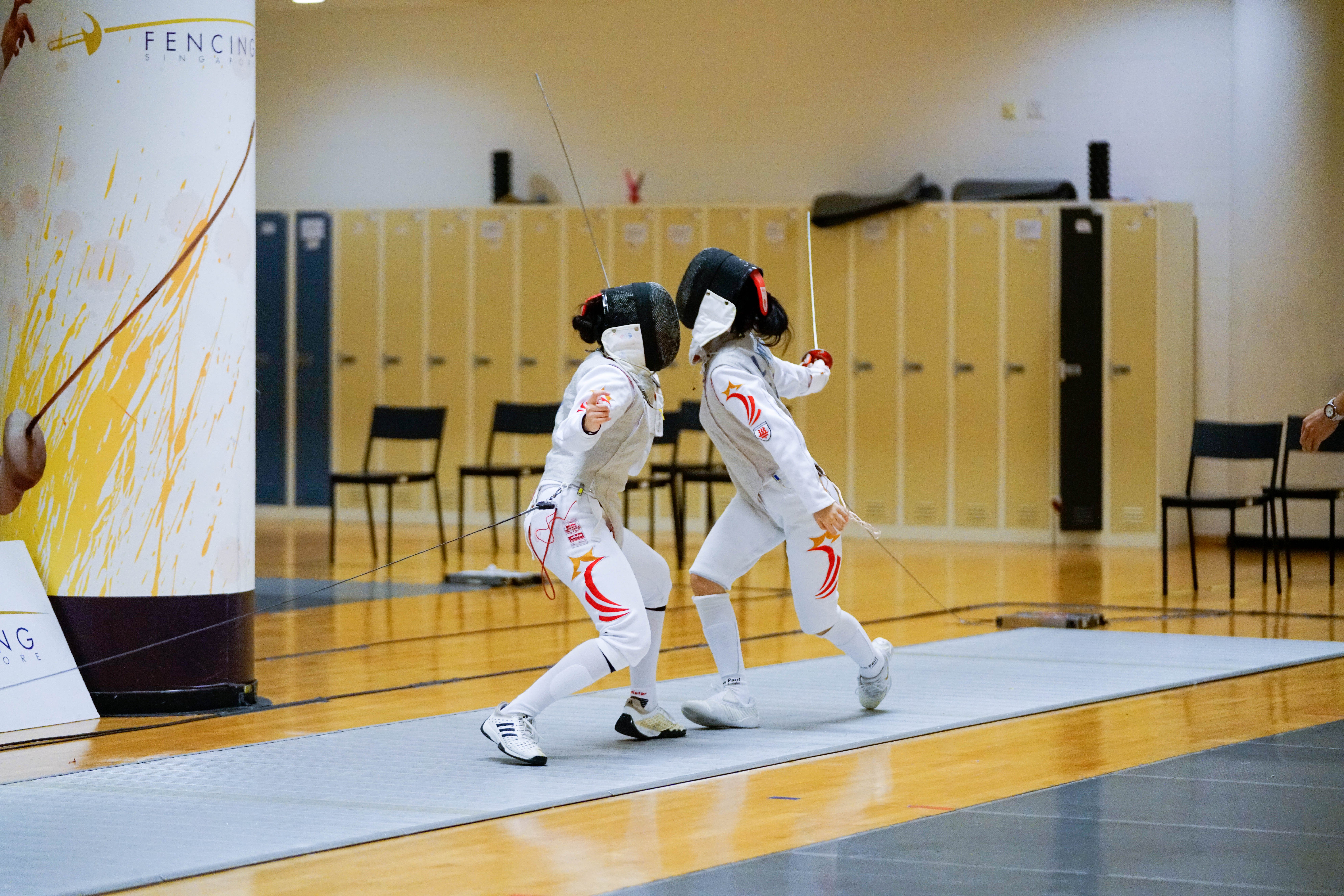 Face off between Anna Tan (left) from RI vs Low Cher-Mayne (HCI) for a place in the Girls Foil final. Photo Credit : Team Nila Content Producer, May Lim)
A Div Boys Epee Semi-finals. A Lunge from Lim Teng Jun, YIJC (right) towards Tyler Chan, RI. Photo Credit : Team Nila Content Producer, May Lim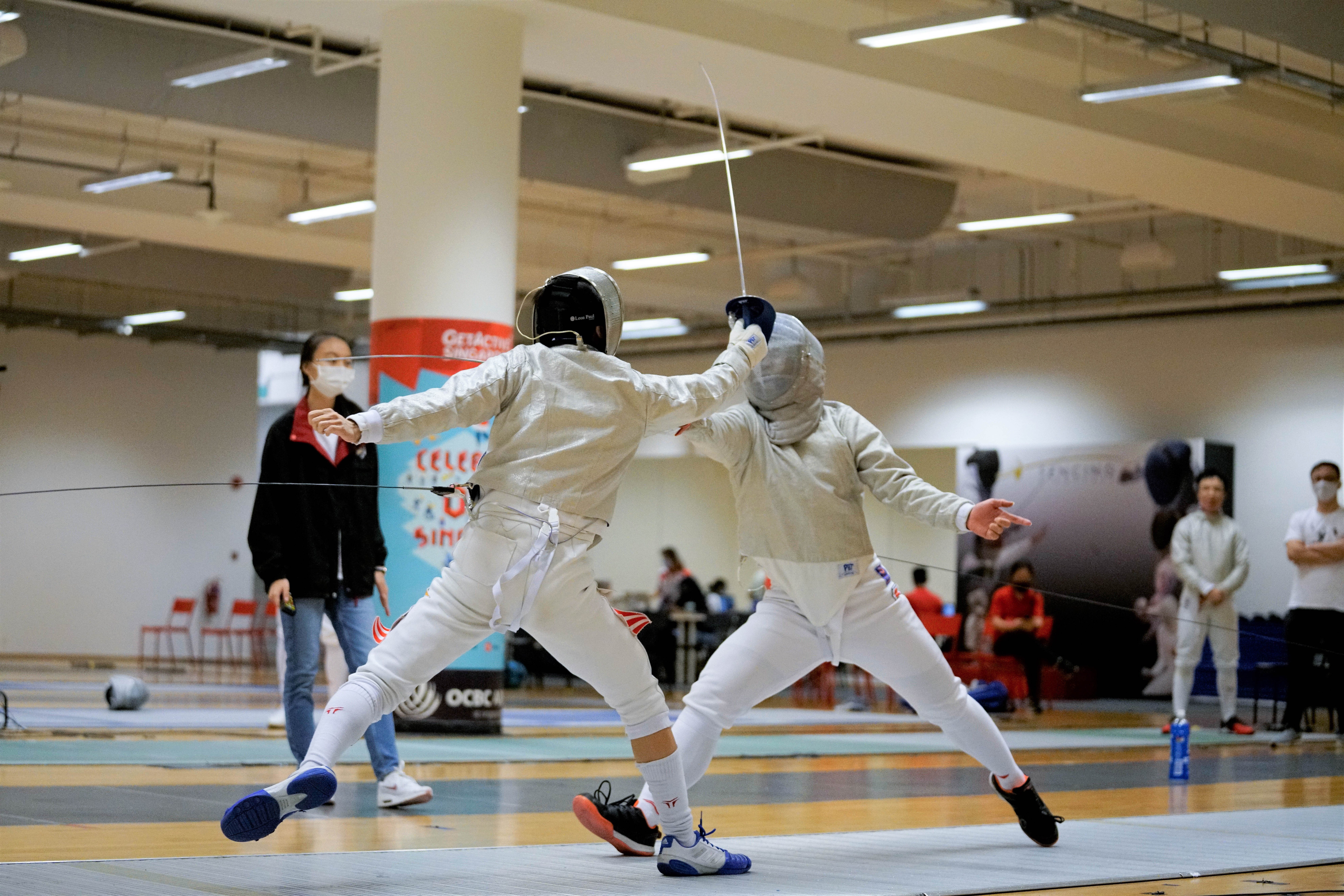 Jerome Gan (RI) vs Fu Lingyu (HCI) in Quarter-final. Photo Credit : Team Nila Content Producer, May Lim)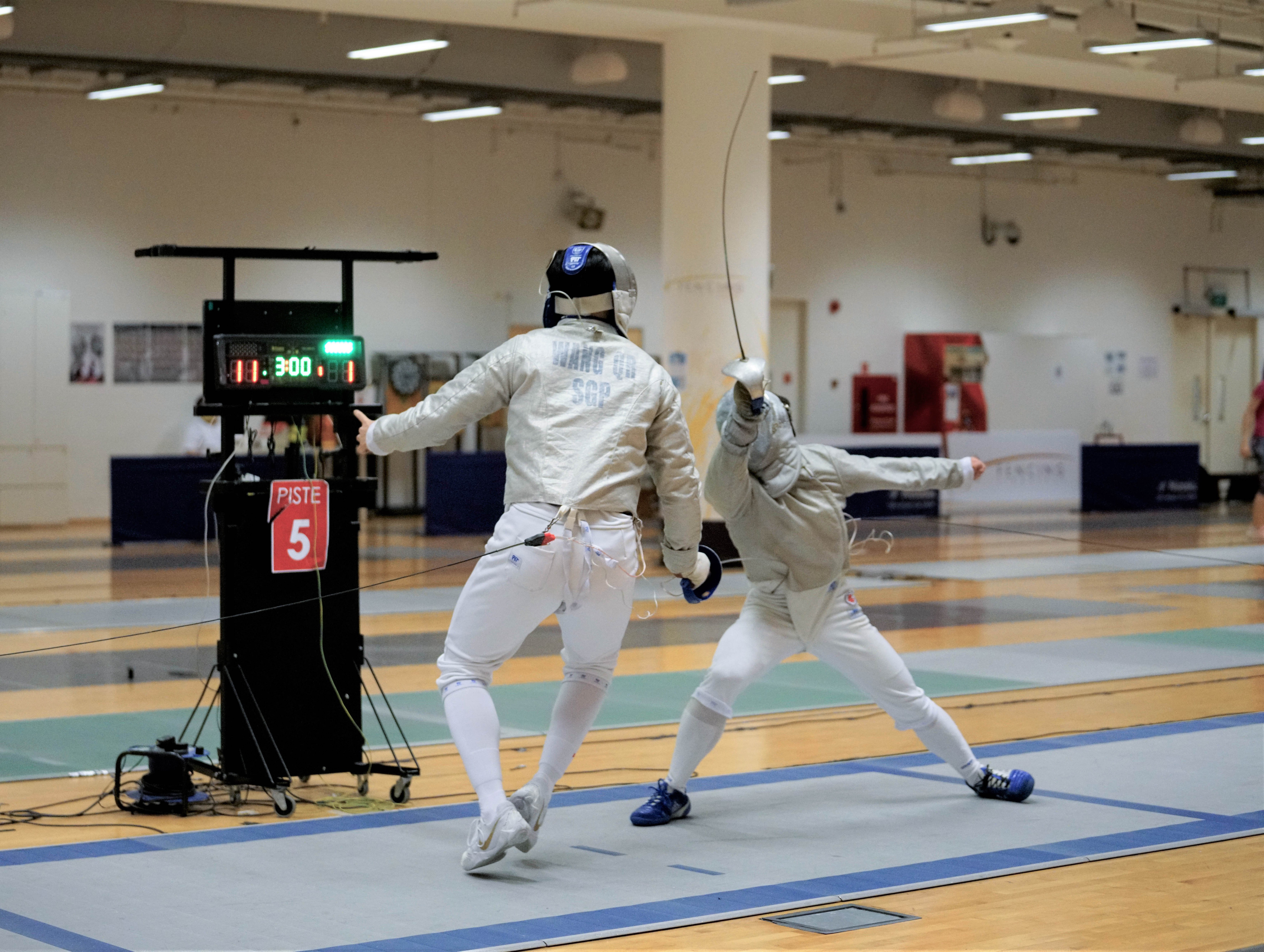 A Div Boys Semi-final : Wang Qiru (RI) vs Alpha Hong (HCI). Photo Credit : Team Nila Content Producer, May Lim)
(For all the news, post-match interview videos, stories, photos, fanzone details and much more from the 2022 National School Games, do visit our website : go.gov.sg/nationalschoolgames)