National School Games 2023 Rugby Main Cup : The Saints Marched in & Stole the Show!
by ActiveSG Circle, on April 13, 2023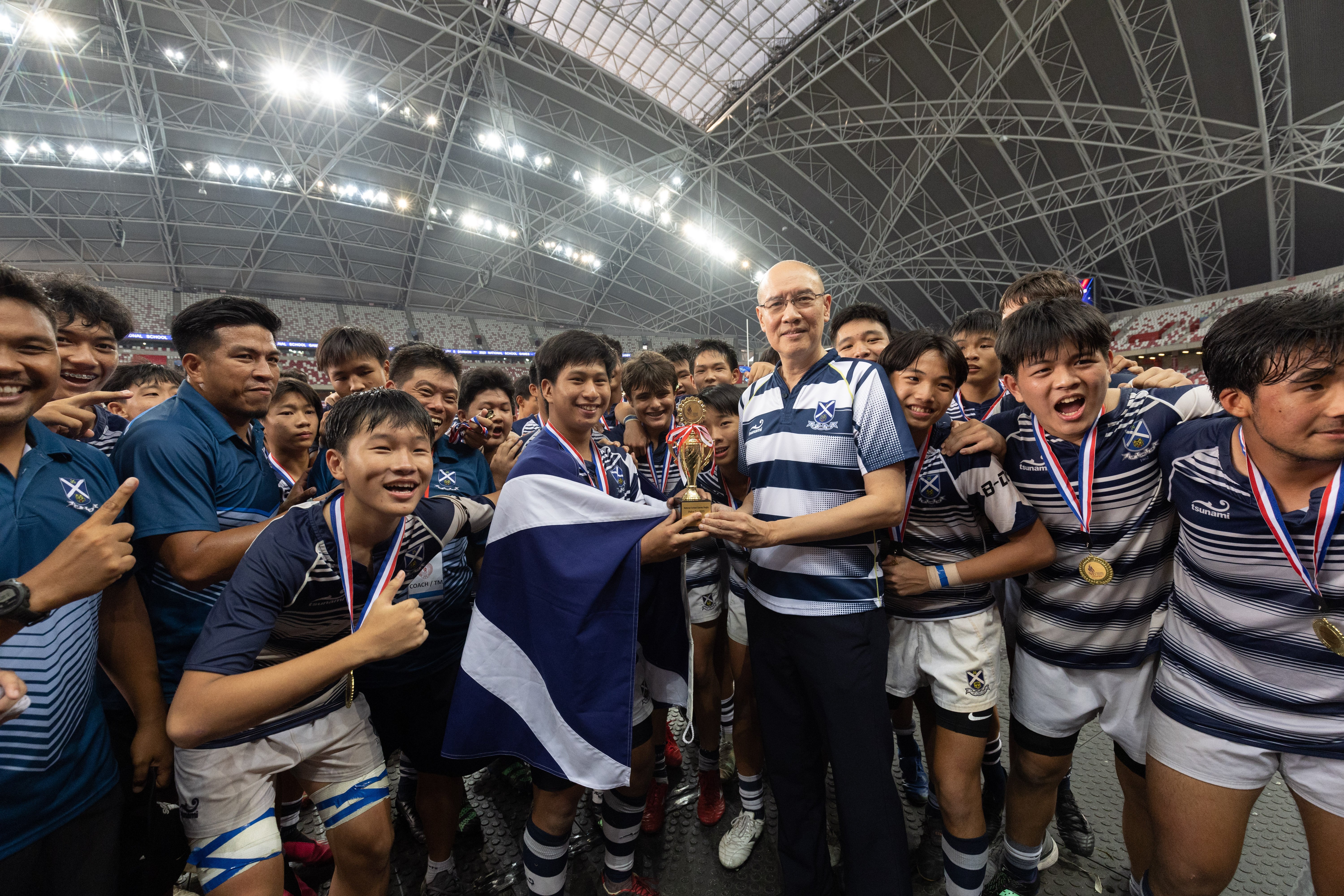 Mr Kon Yin Tong (Chairman, Sport Singapore and St. Andrew's Alumni Member), celebrates with the Saints. Photo Credit : Team Nila Content Producer, Ken Chia
An estimated crowd of 6,000 supporters were in attendance on 10 April 2023 at the Singapore Sports Hub - the venue of the 2023 National School Games Rugby B Division matches. 8 teams competed that afternoon in the Bronze-medal playoffs and the Finals of the Bowl and Main Cup competitions respectively. For the Bowl campaign highlights, see here.
Looking back at 2022, St. Andrew's Secondary School outclassed their traditional rivals from Raffles Institution 55-22 in the modified Rugby 7s format, to take the bronze medal. And lifting the Main Cup were Anglo-Chinese School (Independent) with their 19-0 triumph over Anglo-Chinese School (Barker Road).
Meanwhile at the National Stadium this time round, ACS (Barker) defeated St. Joseph's Institution (SJI) 22-14 in the 3rd-place playoff as the sport returned to its traditional 15s format. And with more than 3,000 students, teachers, parents and alumni members of the ACS family present at the Stadium, the ACSians were however, unable to do "the double", as ACS (I) were beaten 19-12 by St. Andrew's Secondary School in the grand finale.
For the highlights from the 3rd/4th place match and the Main Cup finals on 10 April 2023 at the National Stadium, do check out the photos below, courtesy of Team Nila Content Producer, Ken Chia.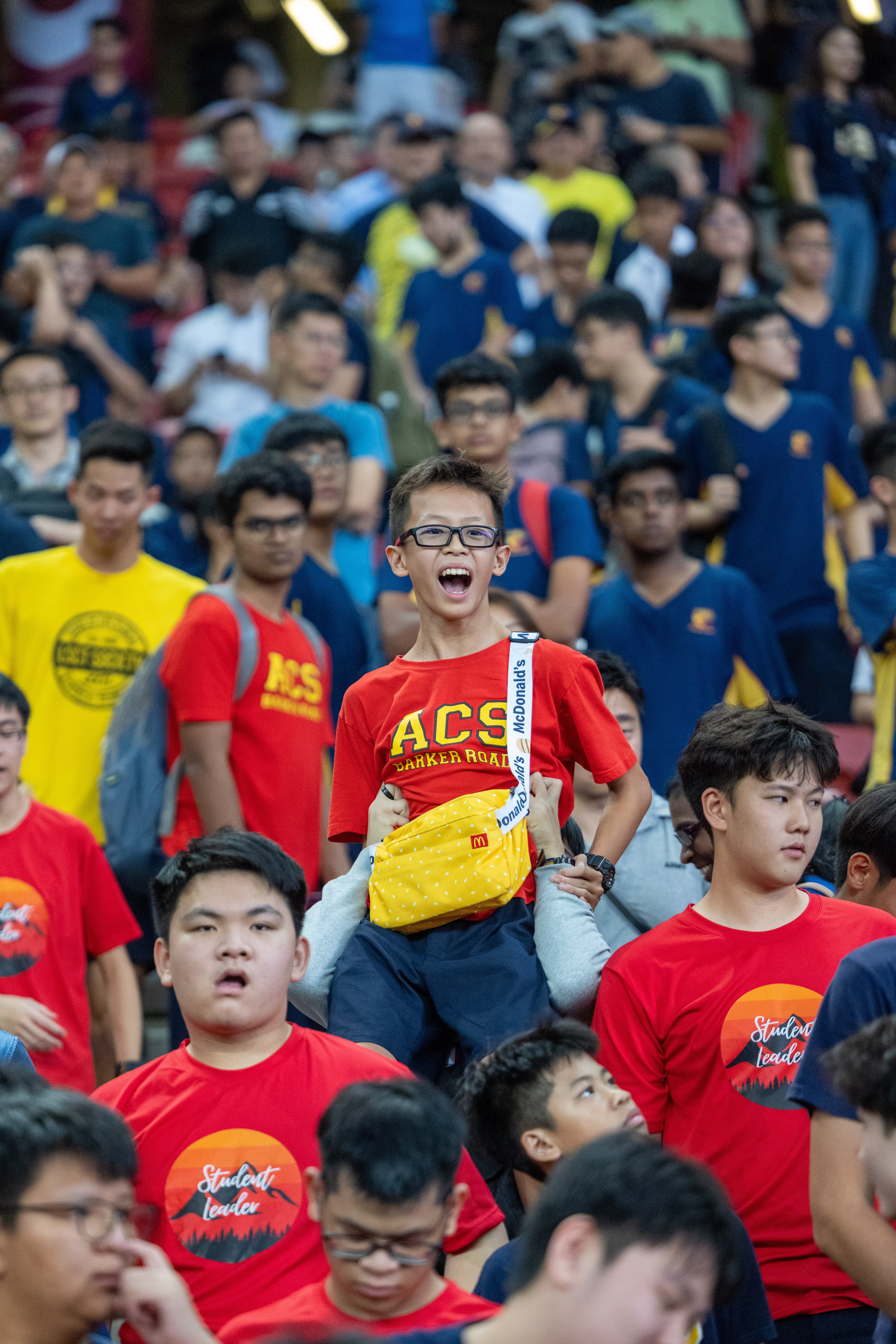 ACS Barker fans in support of their schoolmates in the 3rd-place playoff. Photo Credit : Team Nila Content Producer, Ken Chia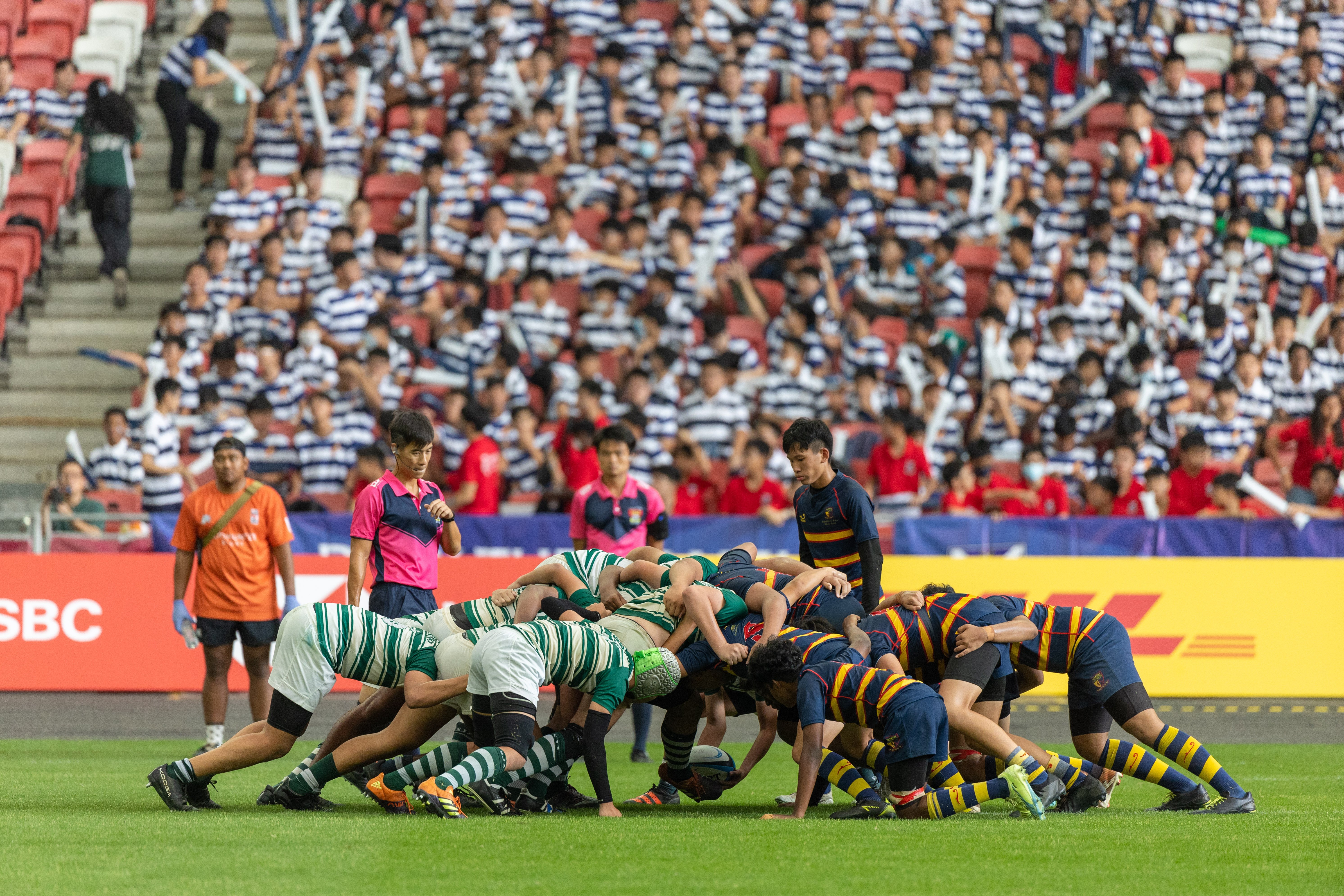 SJI vs ACS (Barker) in a rugby scrum. Photo Credit : Team Nila Content Producer, Ken Chia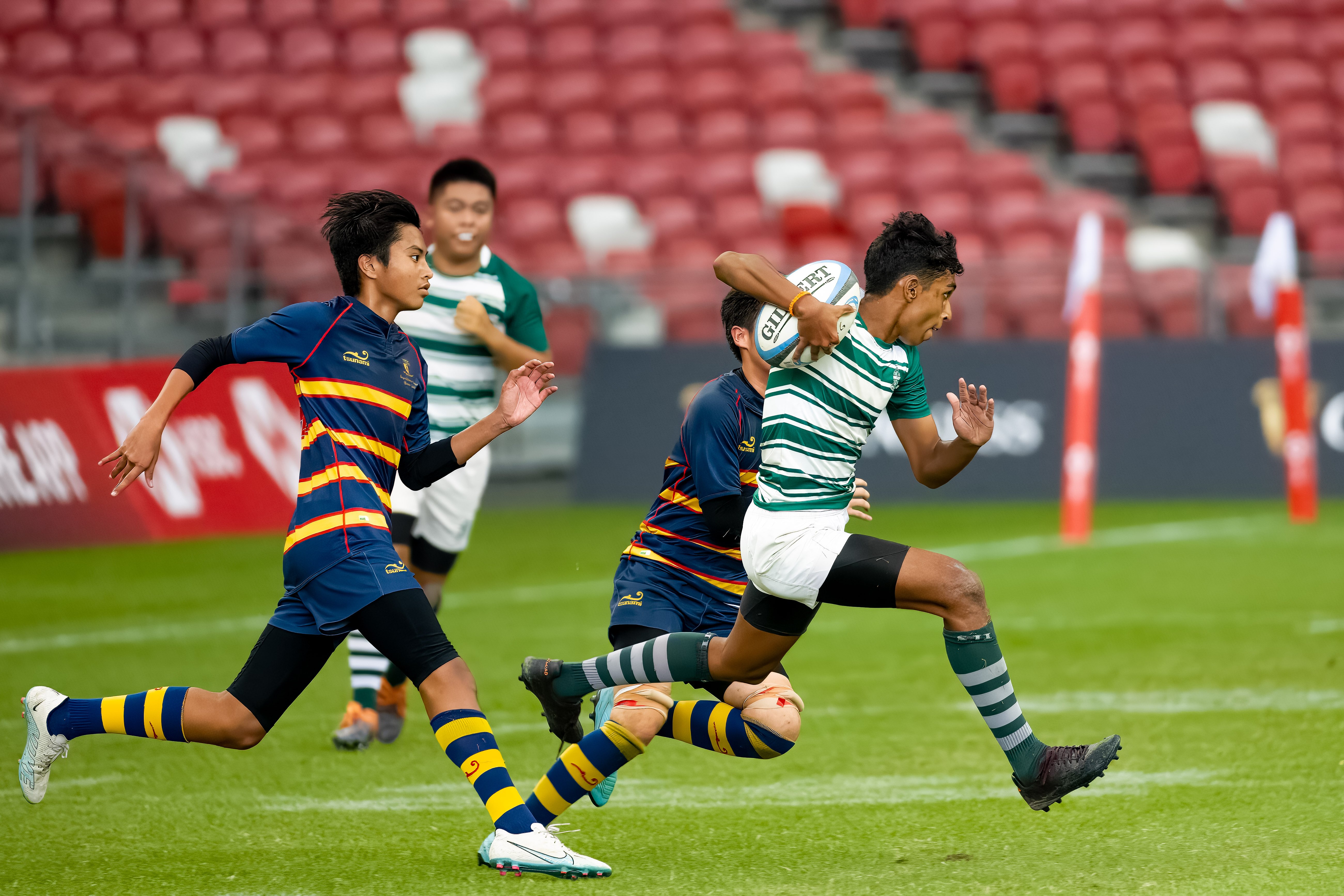 The Josephians sprinting their way to the goal line. Photo Credit : Team Nila Content Producer, Ken Chia
It's the ACSians' turn to be chased down by their opponents. Photo Credit : Team Nila Content Producer, Ken Chia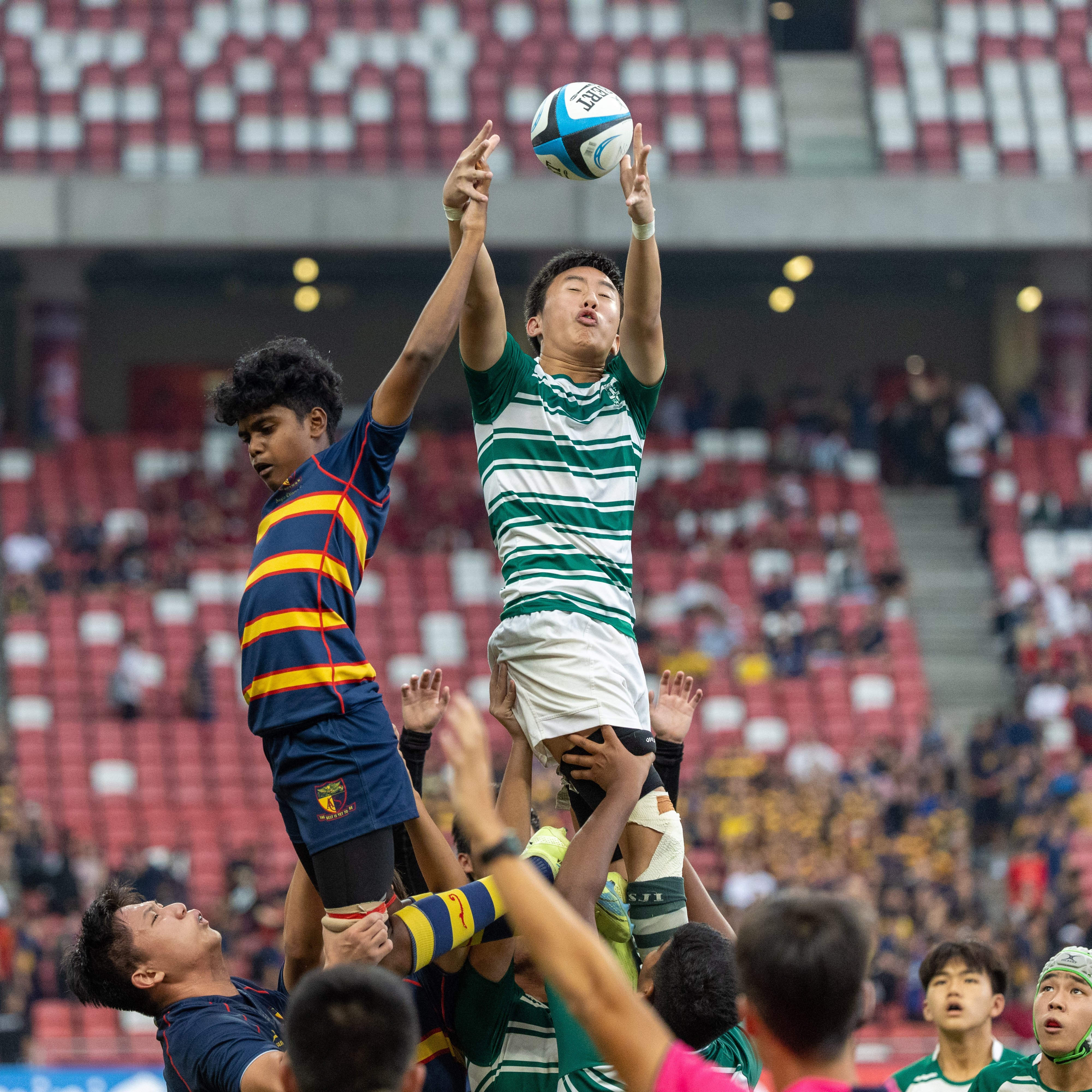 SJI Boys pip ACS for ball possession after a throw-in. Photo Credit : Team Nila Content Producer, Ken Chia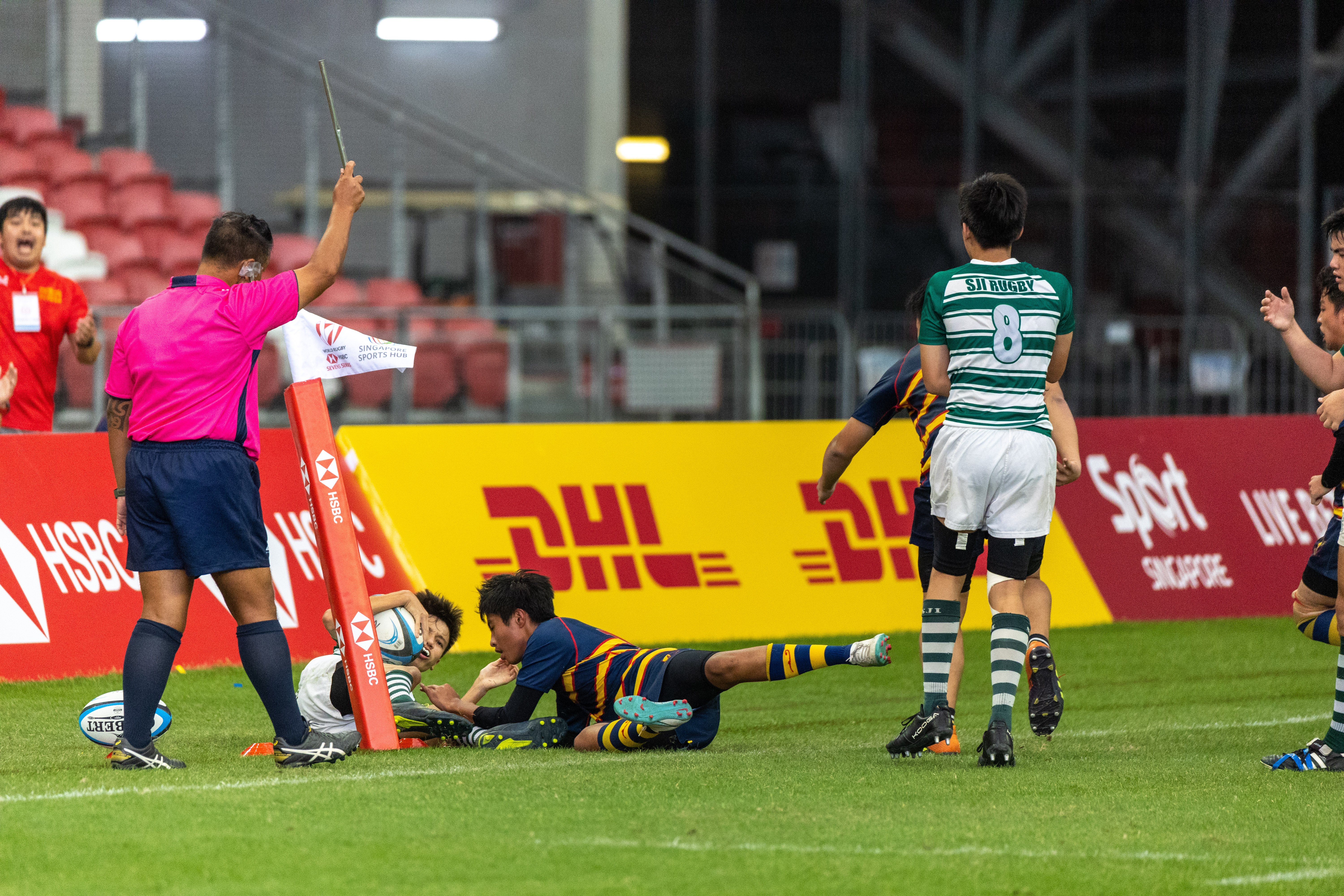 A tackle from an ACSian at the touchline. Photo Credit : Team Nila Content Producer, Ken Chia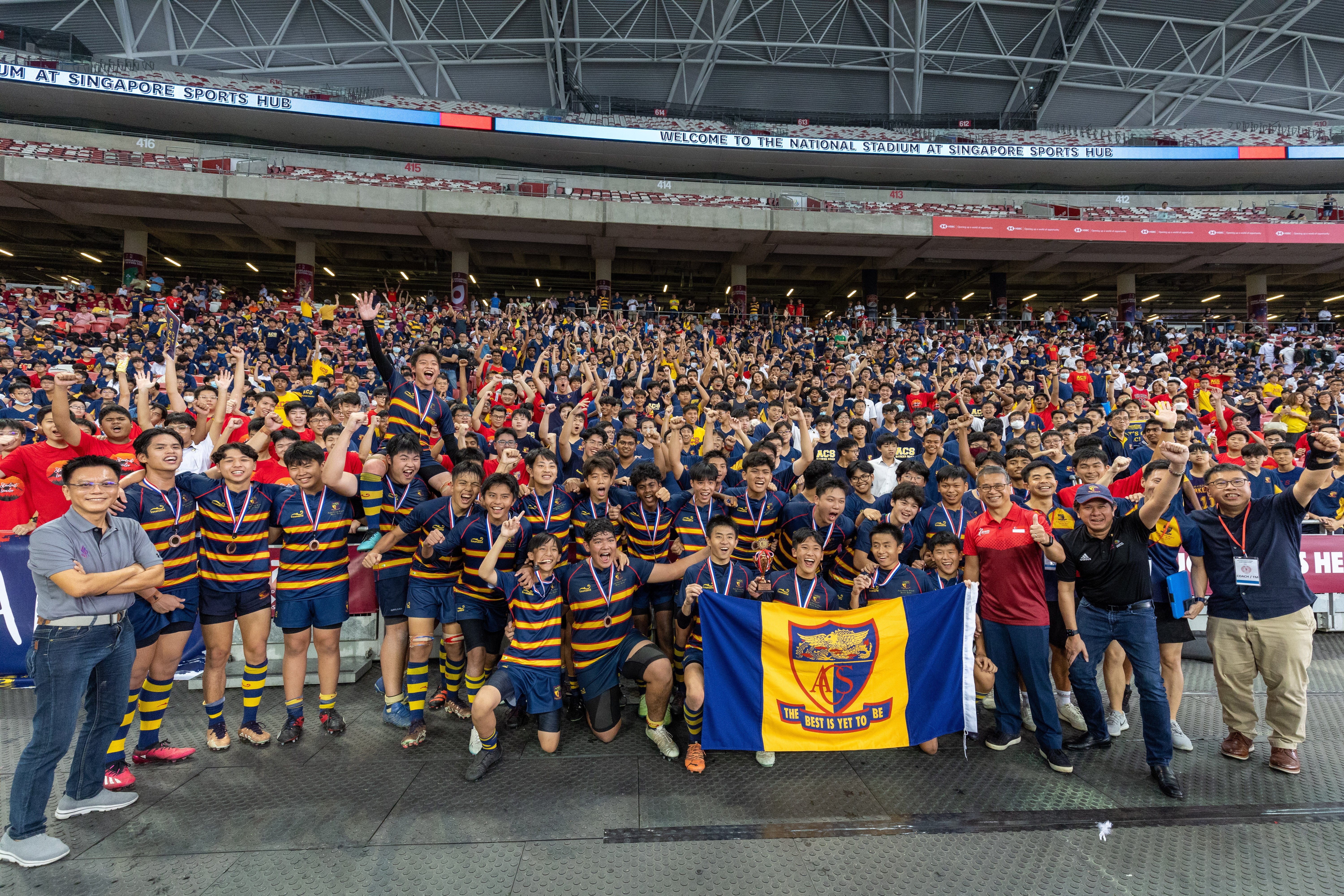 ACS Barker finished 3rd in the Main Cup. Photo Credit : Team Nila Content Producer, Ken Chia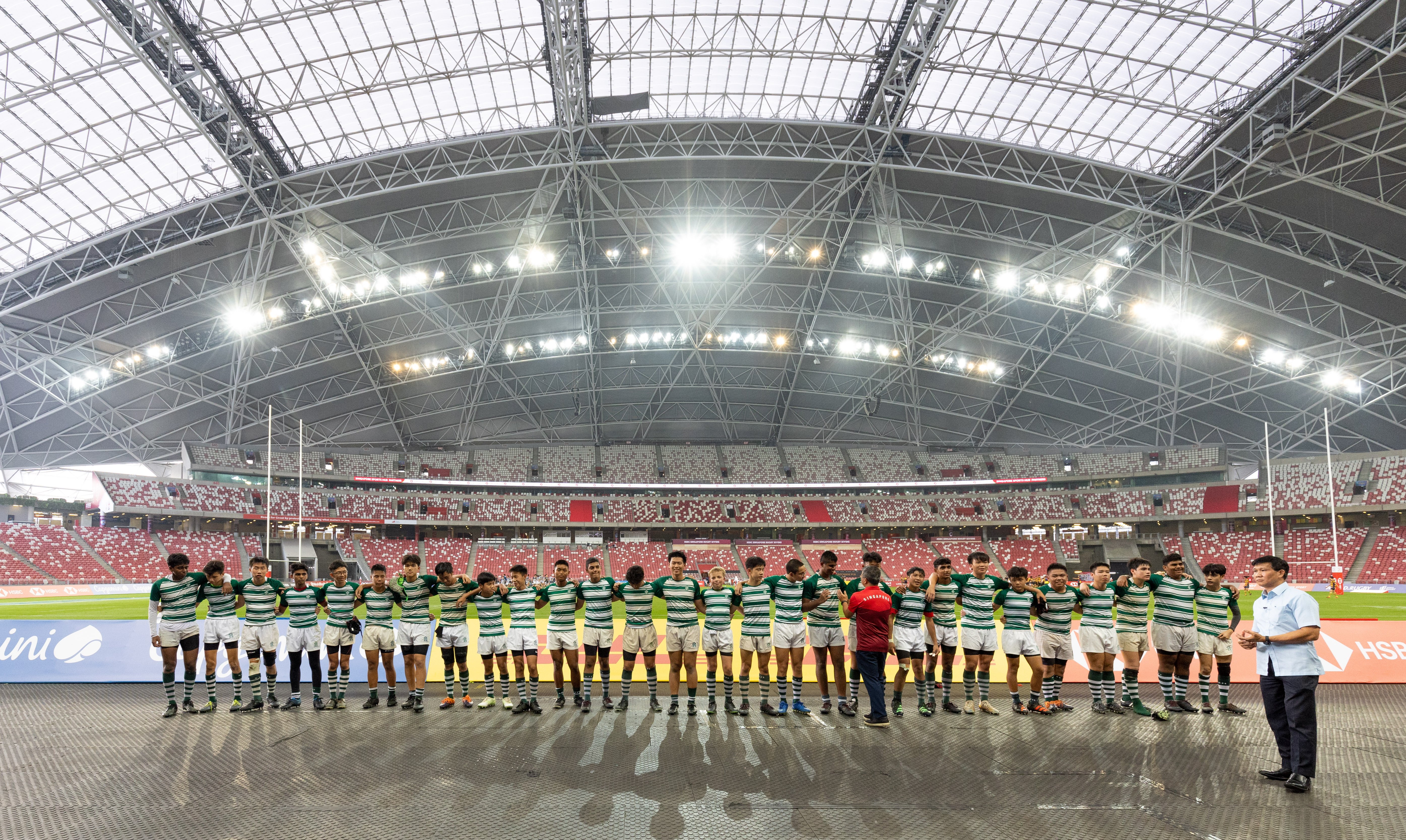 4th-placed SJI team standing in a line and waiting to take a bow in front of the crowd. Photo Credit : Team Nila Content Producer, Ken Chia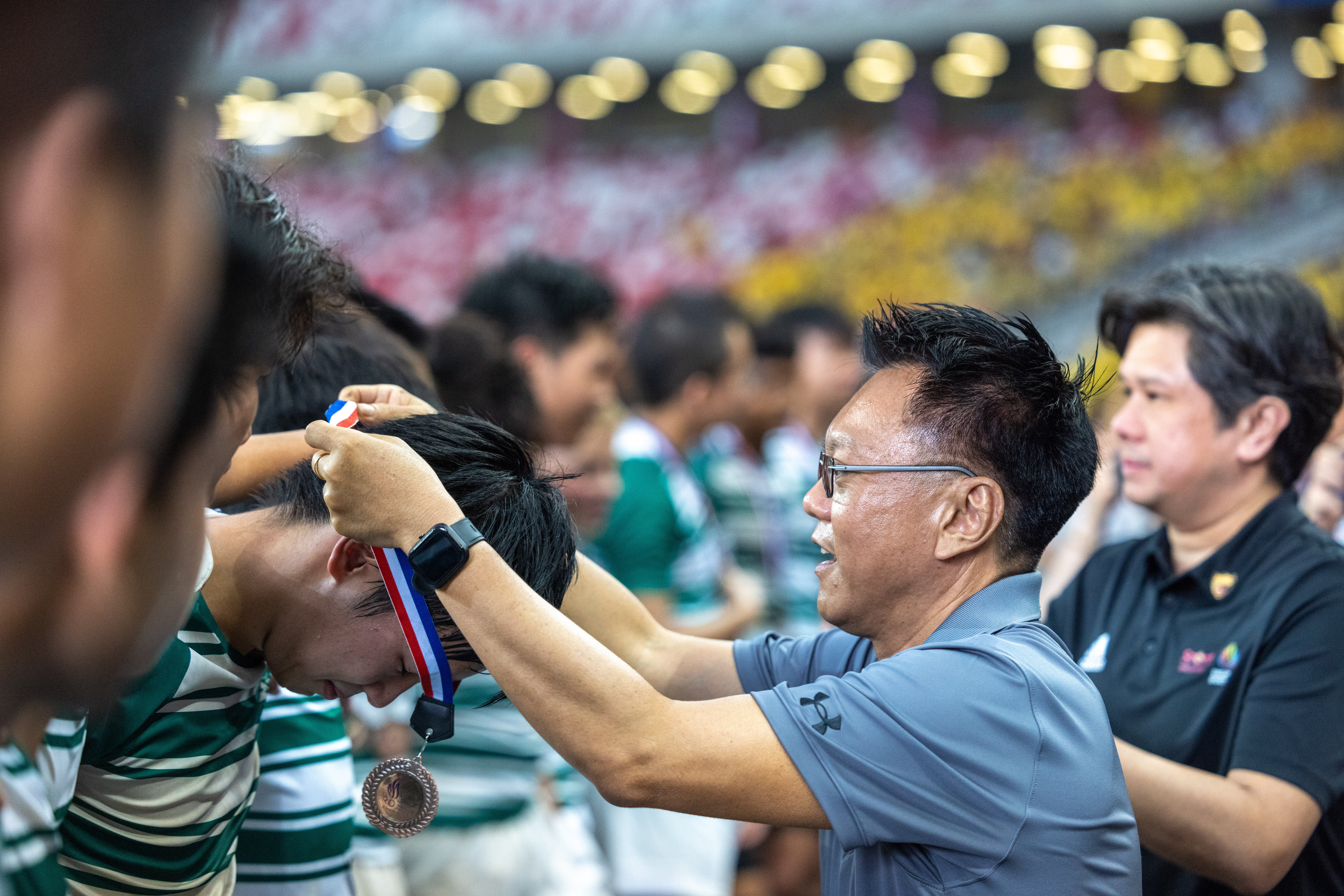 The Josephians receiving a consolation medal. Photo Credit : Team Nila Content Producer, Ken Chia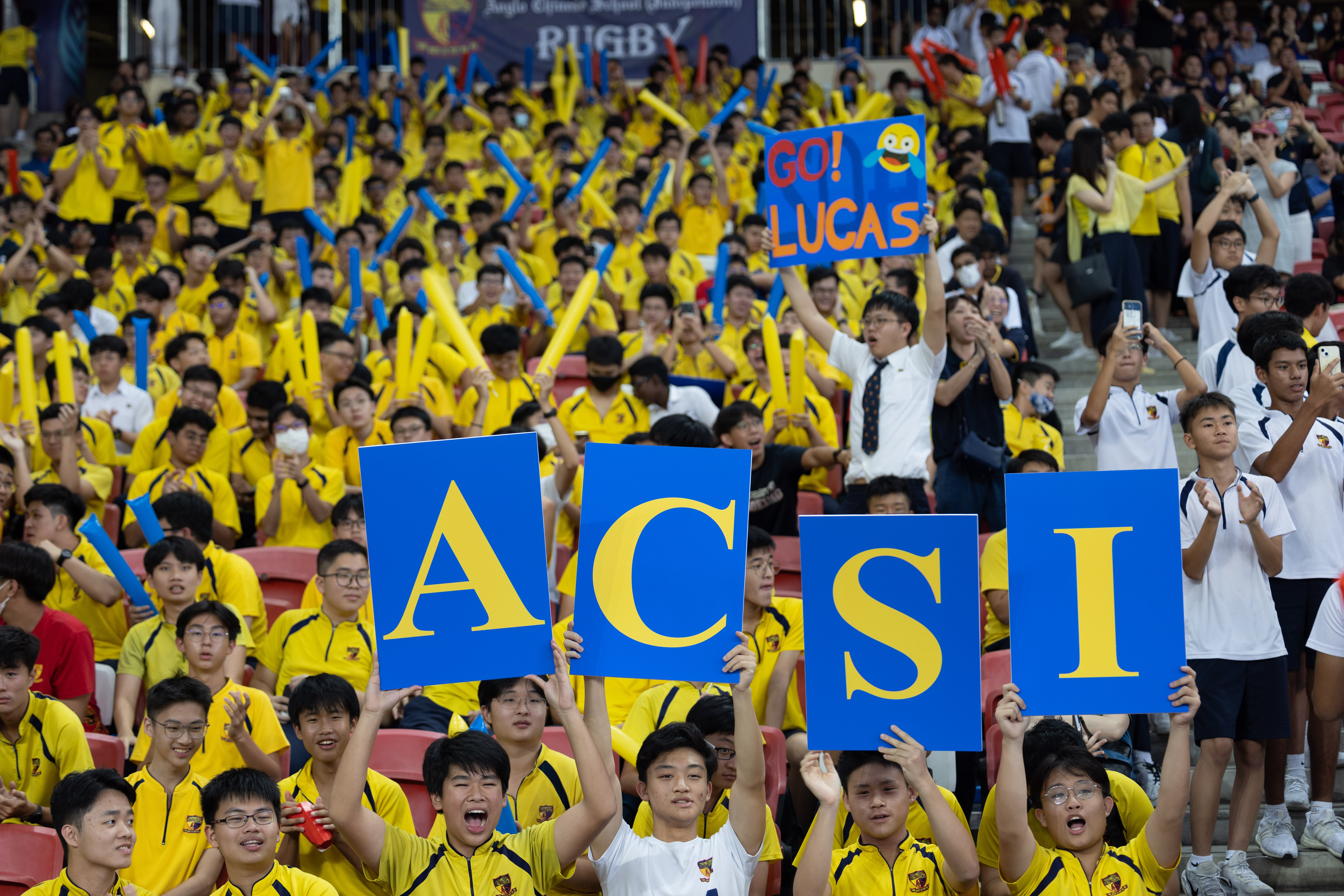 Members of the ACS Family, out in full force to support the defending Cup champions. Photo Credit : Team Nila Content Producer, Ken Chia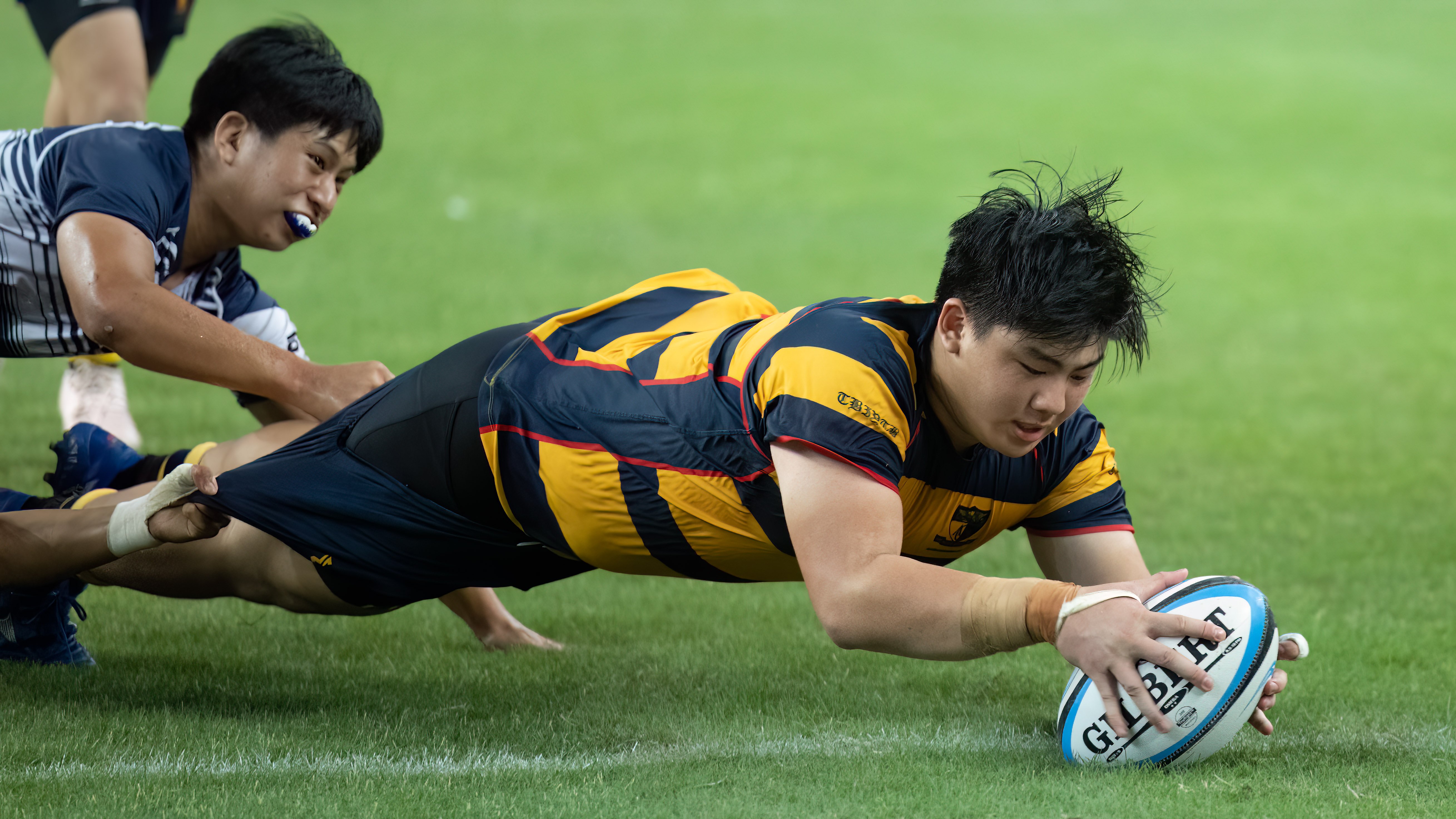 A well-executed tackle against an ACSian. Photo Credit : Team Nila Content Producer, Ken Chia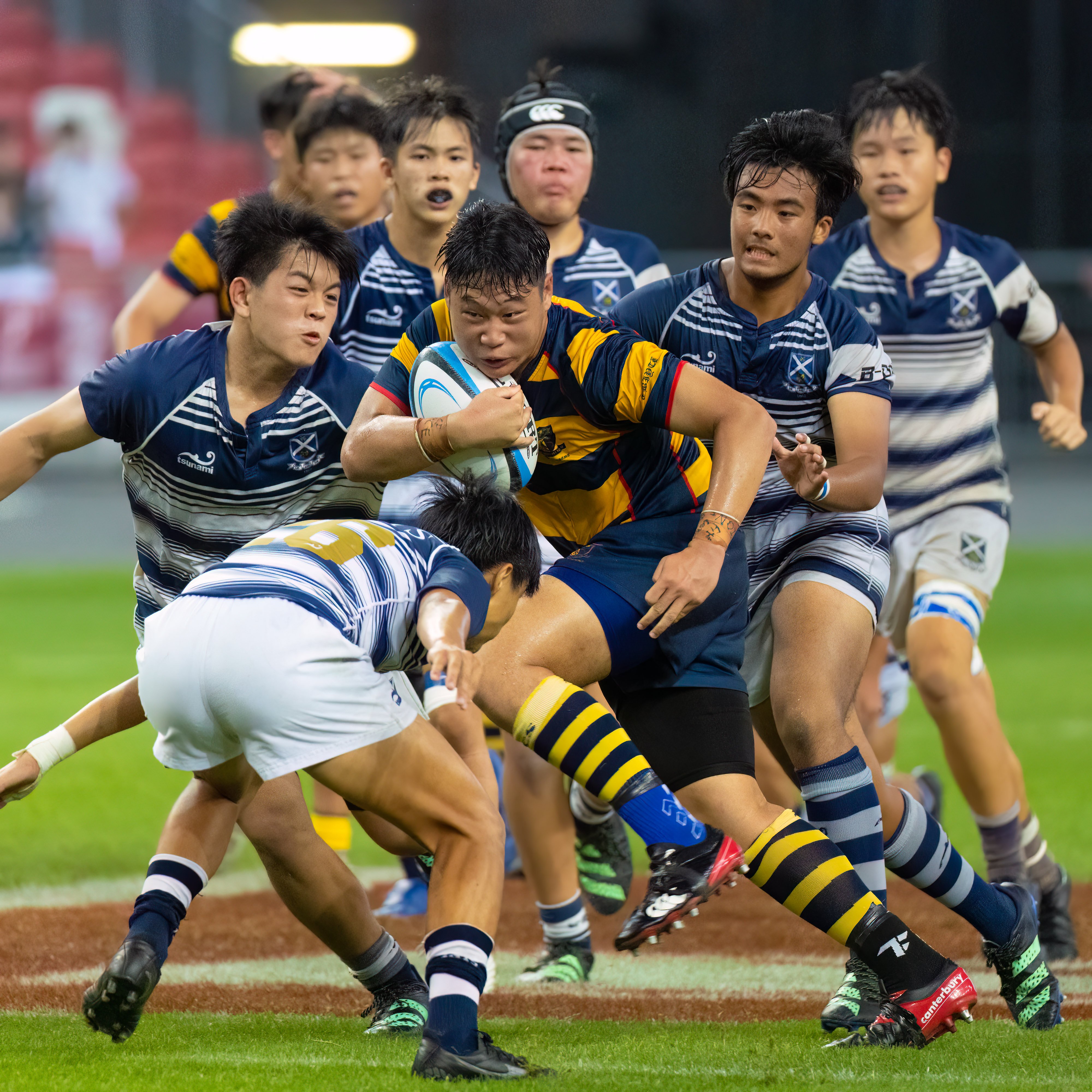 An ACS(I) player attempts to escape from the chasing defenders. Photo Credit : Team Nila Content Producer, Ken Chia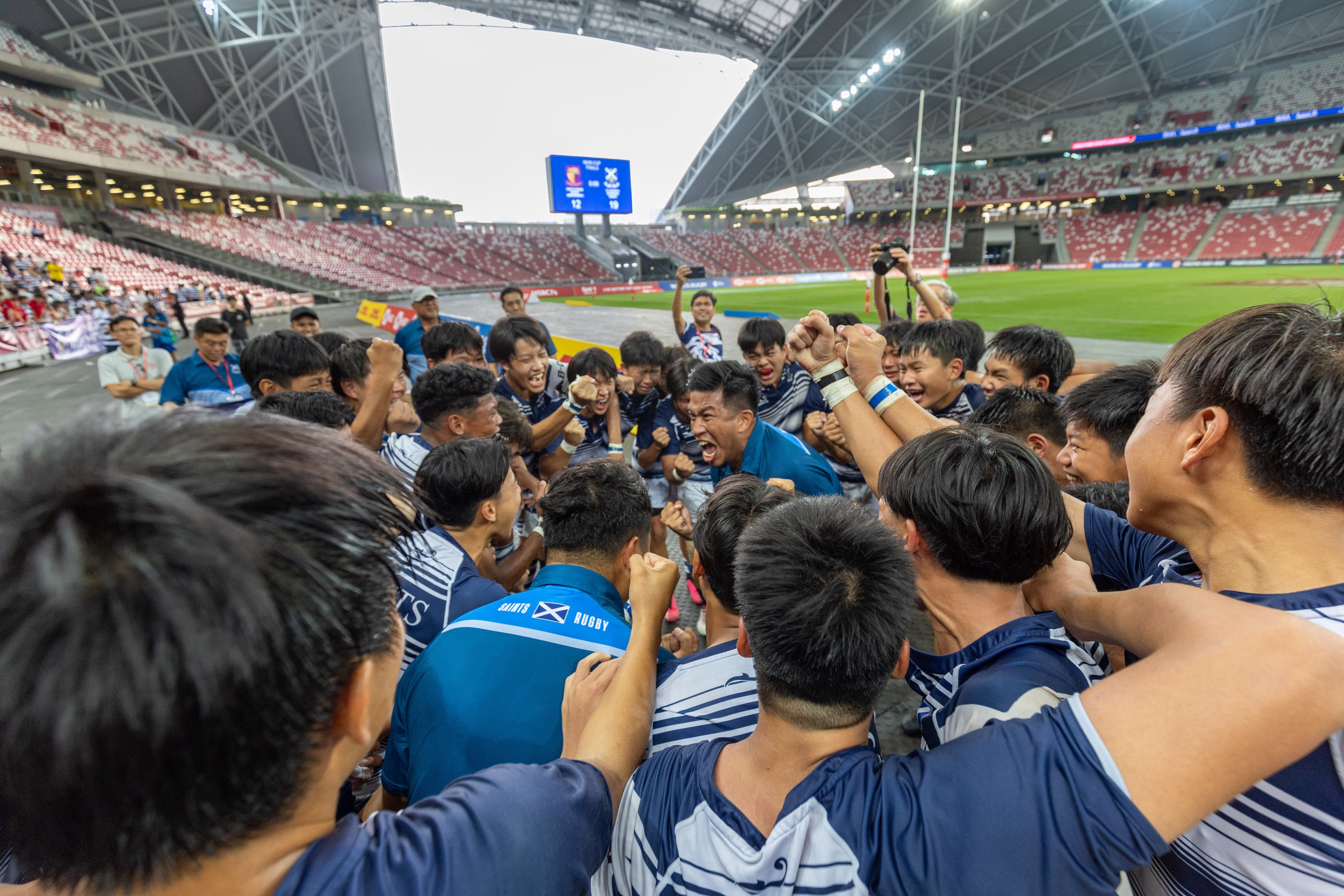 The Saints celebrate their 1st B Div trophy in 5 years! Photo Credit : Team Nila Content Producer, Ken Chia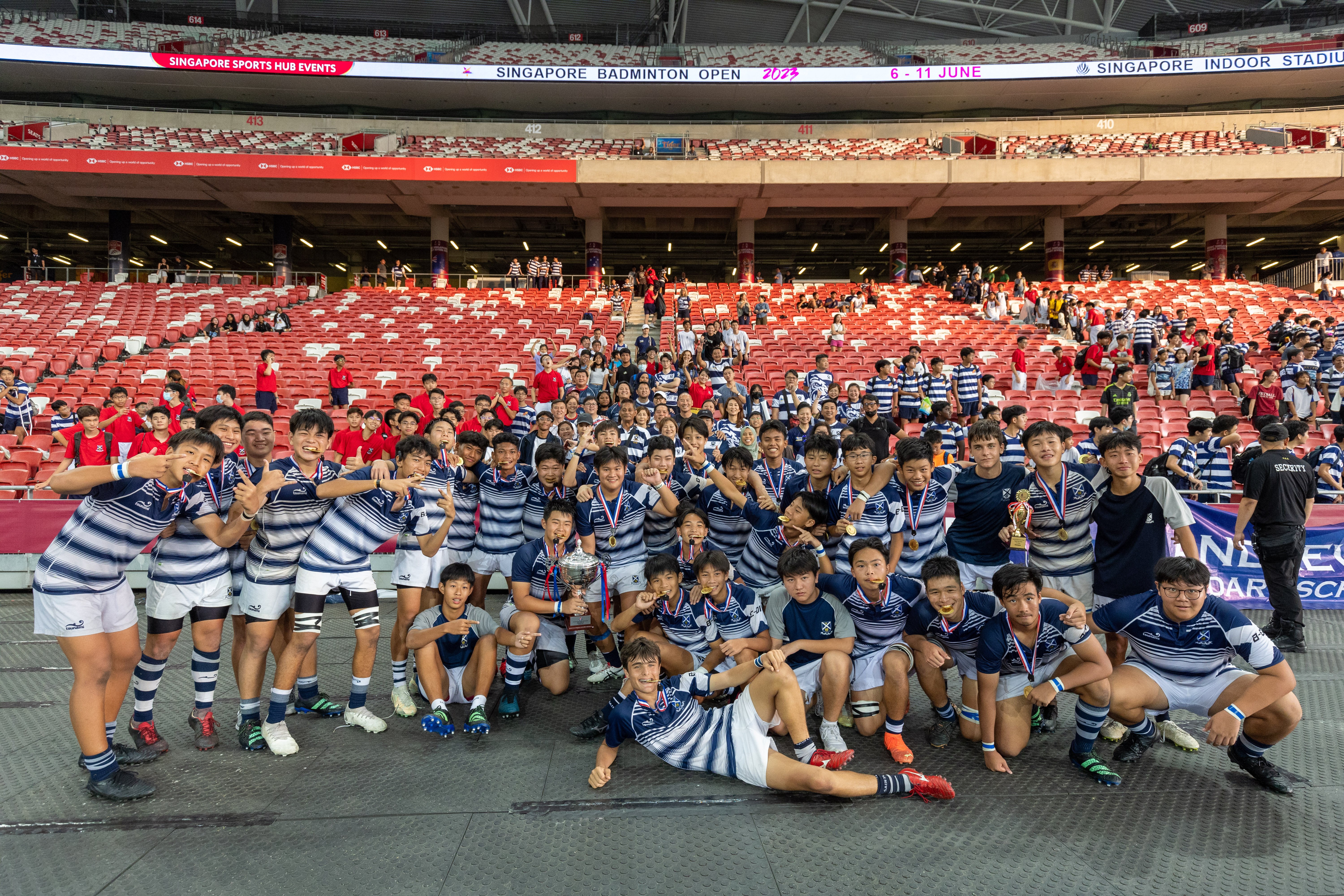 That's one memorable photo for SASS' 2023 Year Book. Photo Credit : Team Nila Content Producer, Ken Chia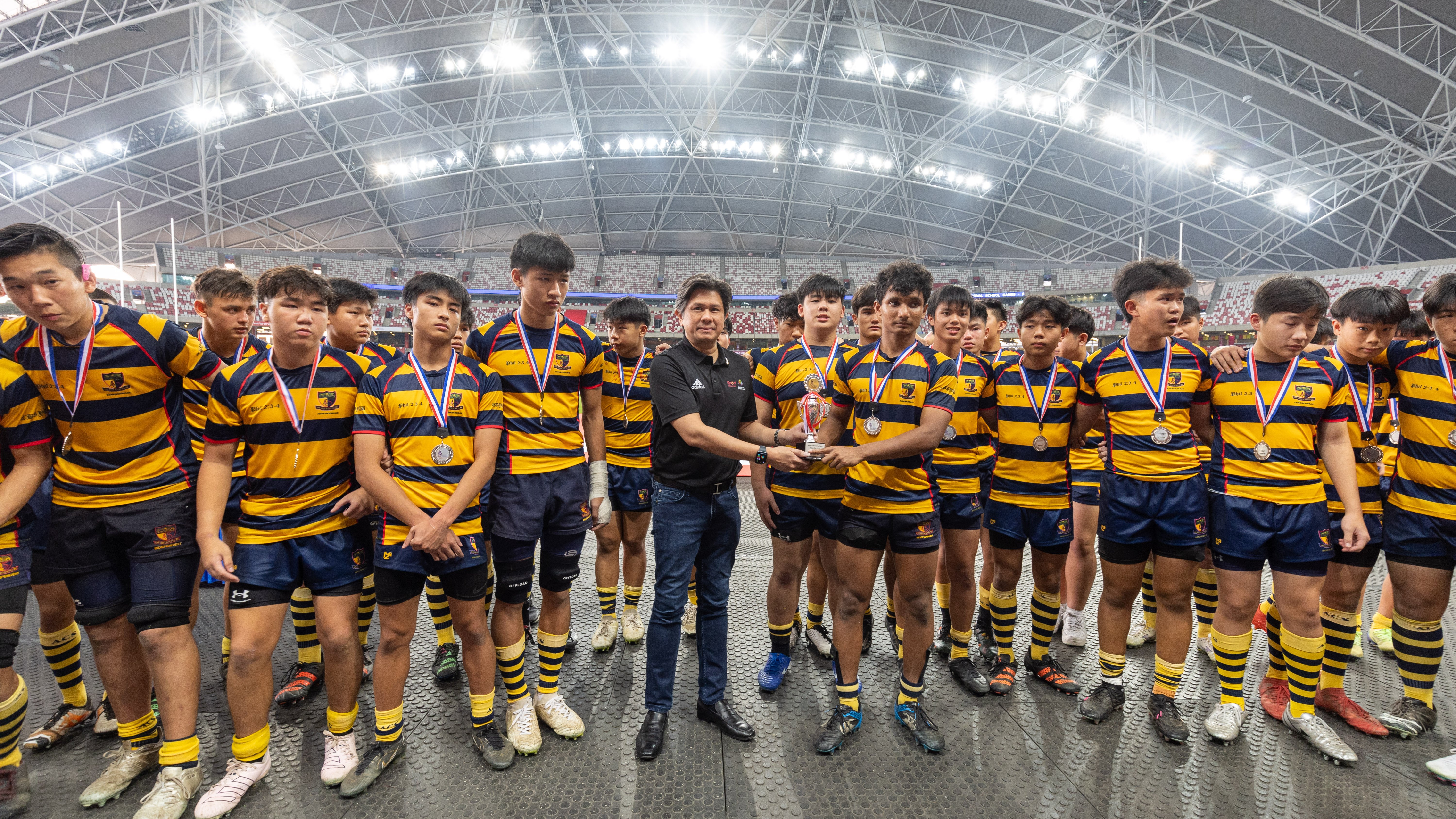 A disappointed ACS (I) team which fought hard, but came up short in the Final. Photo Credit : Team Nila Content Producer, Ken Chia
Celebrate youth sport with ActiveSG Circle's coverage of National School Games 2023 here
Watch more here
Read more here
Tell us what you think here
Cheer on the school teams and student athletes here
national school games 2023