New Race Course Announced for the Inaugural PTO Asian Open in Singapore!
by Circle, on February 23, 2023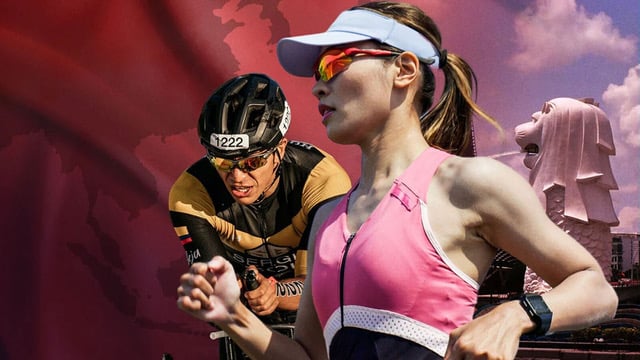 Image Credit : PTO
Registration to compete at the the 1st-ever PTO Asian Open in Singapore is now open! Organised by the Professional Triathletes Organisation, further event information and general registrations can be found here.
In a multi-year partnership between the PTO, the Singapore Tourism Board (STB) and Sport Singapore, the PTO Asian Open (19-20 Aug) will host the world's top male and female professional triathletes around a specially designed new course in the Marina Bay Financial District.

The event will start with a 2km freshwater swim in Singapore's iconic Marina Bay that takes in the sights of the Helix Bridge, Marina Bay Sands, Merlion, the Singapore Flyer, Esplanade Theatre, Fullerton Hotel and Marina Bay Financial District. And for the very first time, experienced amateurs will also have the opportunity to swim in Marina Bay, providing they complete the qualification standards*.

The full list of course details for the 100km (2km swim; 80km bike; 18km run) professional and experienced amateur PTO Asian Open races includes:
A 2km freshwater swim in Marina Bay – Competitors will set off in a rolling start format from the pontoon and large marker buoys will guide them around the Bay on a point-to-point swim. With a usual water temperature of 28°C, it's a non-wetsuit swim.
A mostly flat 80km closed roads bike course – The multi-lap course will start and finish at Marina Bay and take competitors on an action packed tour around the city, incorporating 700m of elevation. Full detail on the bike course will be announced in the coming weeks.
An 18km run on paved surfaces – set against the world famous sights of the Gardens by the Bay and Singapore Flyer, the fast and flat run provides a scenic backdrop to complete the 100km journey.

Swim start at the PTO US Open triathlon in Dallas, Sep 2022. Photo Credit : PTO
Commenting on the course news, PTO CEO Sam Renouf, said, "We're very excited to be sharing more details of the 100km course our professionals and experienced amateurs will be racing in Singapore at the PTO Asian Open and hugely grateful to the many stakeholders in Singapore for their efforts in working with us to make this happen."

"Few major sporting occasions around the globe offer a chance for amateurs to compete beside the best athletes in the world. You can watch Formula 1 drivers racing around the city streets of Singapore, but you can't then get behind the wheel of an F1 car and drive on the track! You can do exactly that with the PTO Tour - and what makes this race extra special is the unique opportunity to start it all in the iconic Marina Bay."

The Professional Triathletes Organisation is a new sports body co-owned by the professional athletes, seeking to elevate and grow the sport of Triathlon and take it to the next level.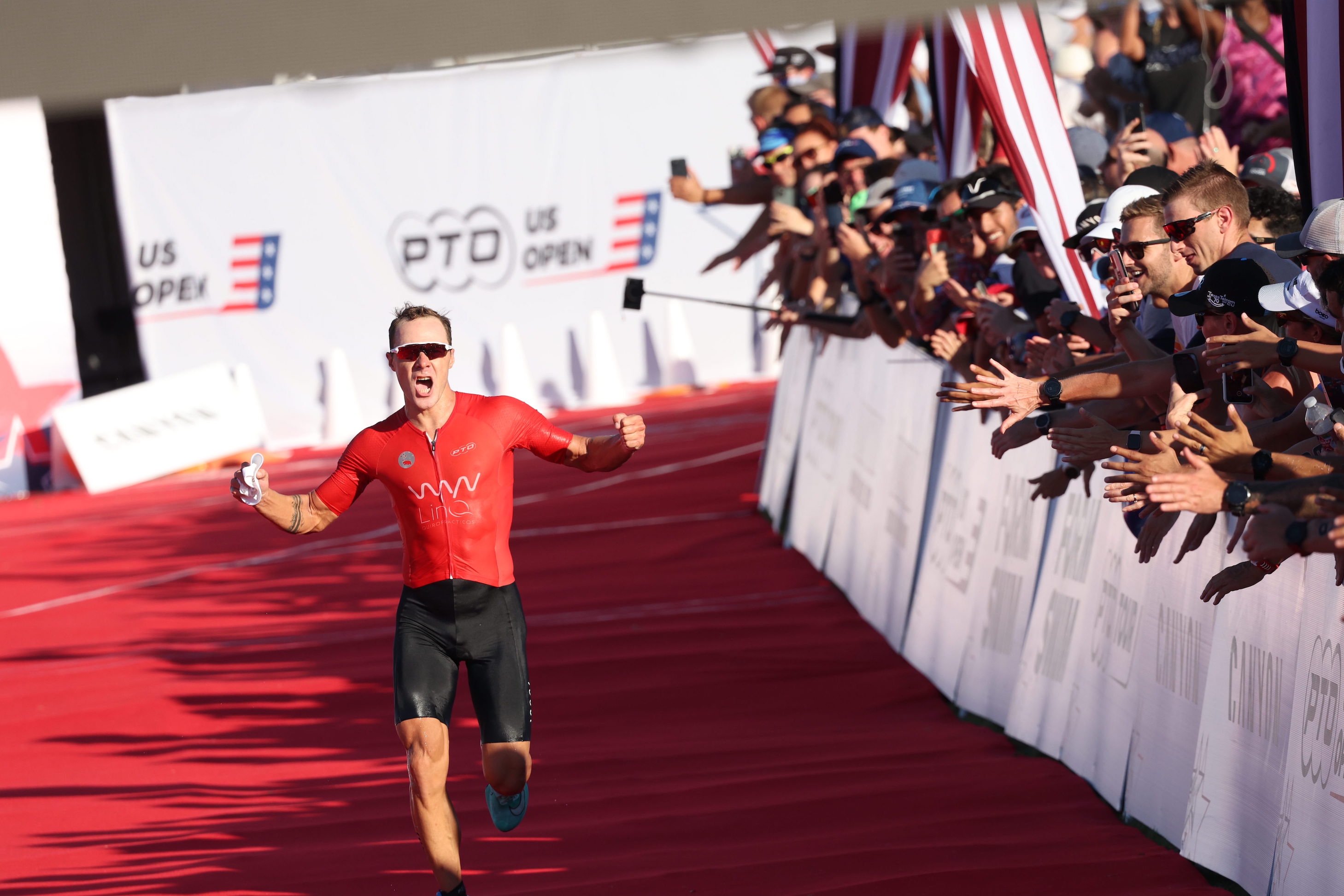 American Triathlete Collin Chartier wins the PTO US Open in Sep 2022. Photo Credit : PTO
About the Marina Bay Swim Qualification Standards*
Athletes must be competent swimmers to participate in this event. During registration you will be
asked to confirm that you have completed at least three (3) open water swims. You must also
submit proof that you have completed an open water swim of a distance of 1.5km or greater since
1 June 2022 at a pace of 2min30sec per 100m or faster (i.e. a time of 37min 30sec for 1500m or
47min 30 sec for 1900m).
This proof must be uploaded to your registration before 11.59 SST (GMT +9) on Friday 28 July
2023. Valid proof includes finisher certificate or screenshot of a race result showing event date,
athlete name, swim distance and swim time.
Athletes who do not have suitable proof may join these swim trials organised by MetaSport in
Singapore:
• Saturday 25 March 2023
• Saturday 17 June 2023
Note:
On race day, athletes
must complete
the first 200m of their swim within 5 minutes. Athletes
who fail to do this will be removed from the swim course.