NSG Girls' Volleyball : ACJC makes it 3 wins out of 3, to set up showdown with defending champions, NYJC!
by Circle Stories, on May 5, 2021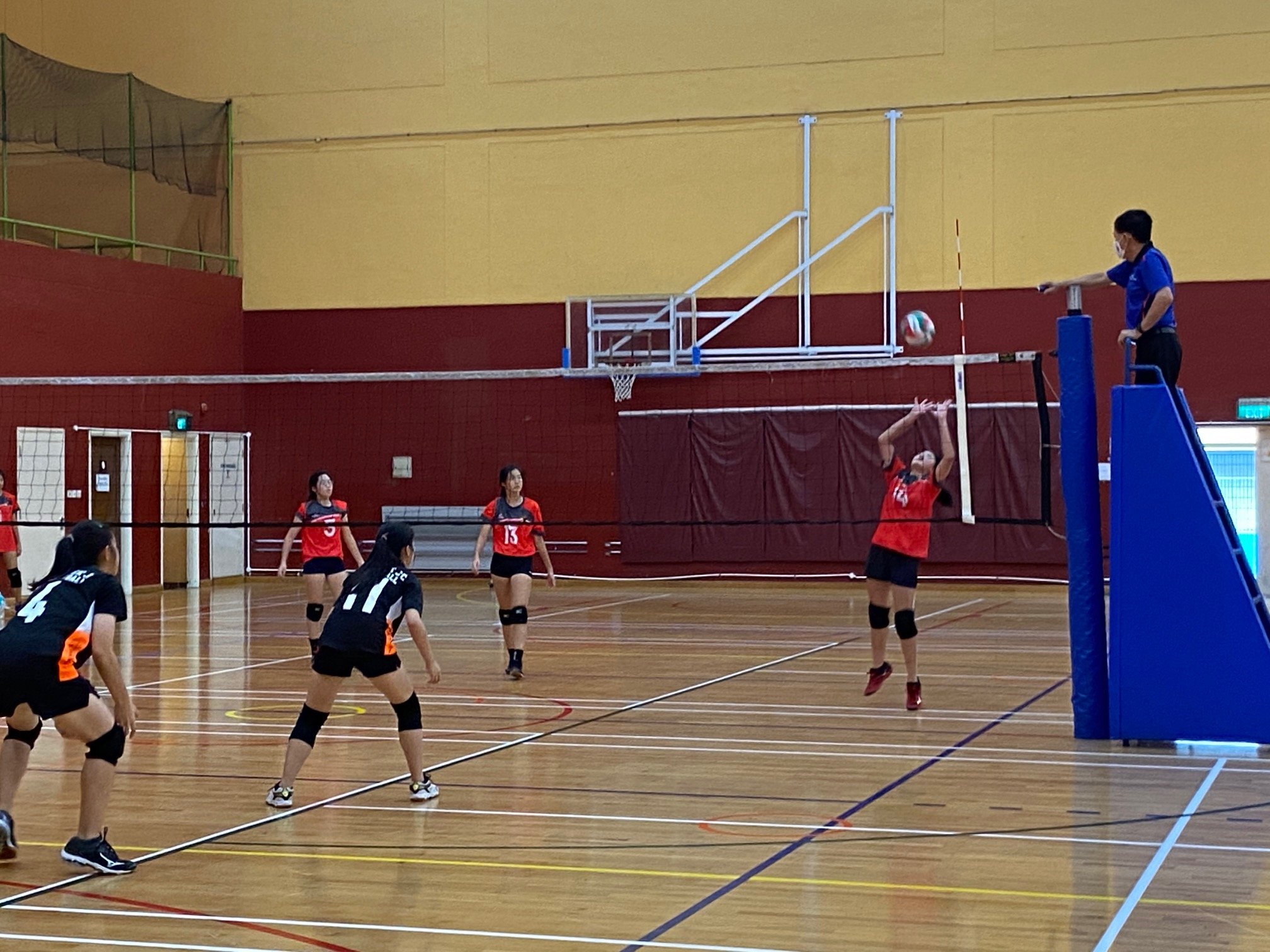 (Photo by Chia Han Keong)
By Chia Han Keong
Anglo-Chinese Junior College (ACJC) set up a potential preliminary group showdown with 2019 champions Nanyang Junior College (NYJC), as they won their third straight tie in Group A of the National School Games (NSG) A Division Girls' volleyball competition.
In defeating Temasek Junior College (TJC) 3-0 at the Physical, Sports And Outdoor Activities Branch on Wednesday (5 May), ACJC are currently unbeaten in Group A following earlier wins over Tampines Meridian Junior College (TMJC) and Anglo-Chinese School (International).
(For the latest schedules on live streams, news updates and stories, do check out our official website, National School Games 2021)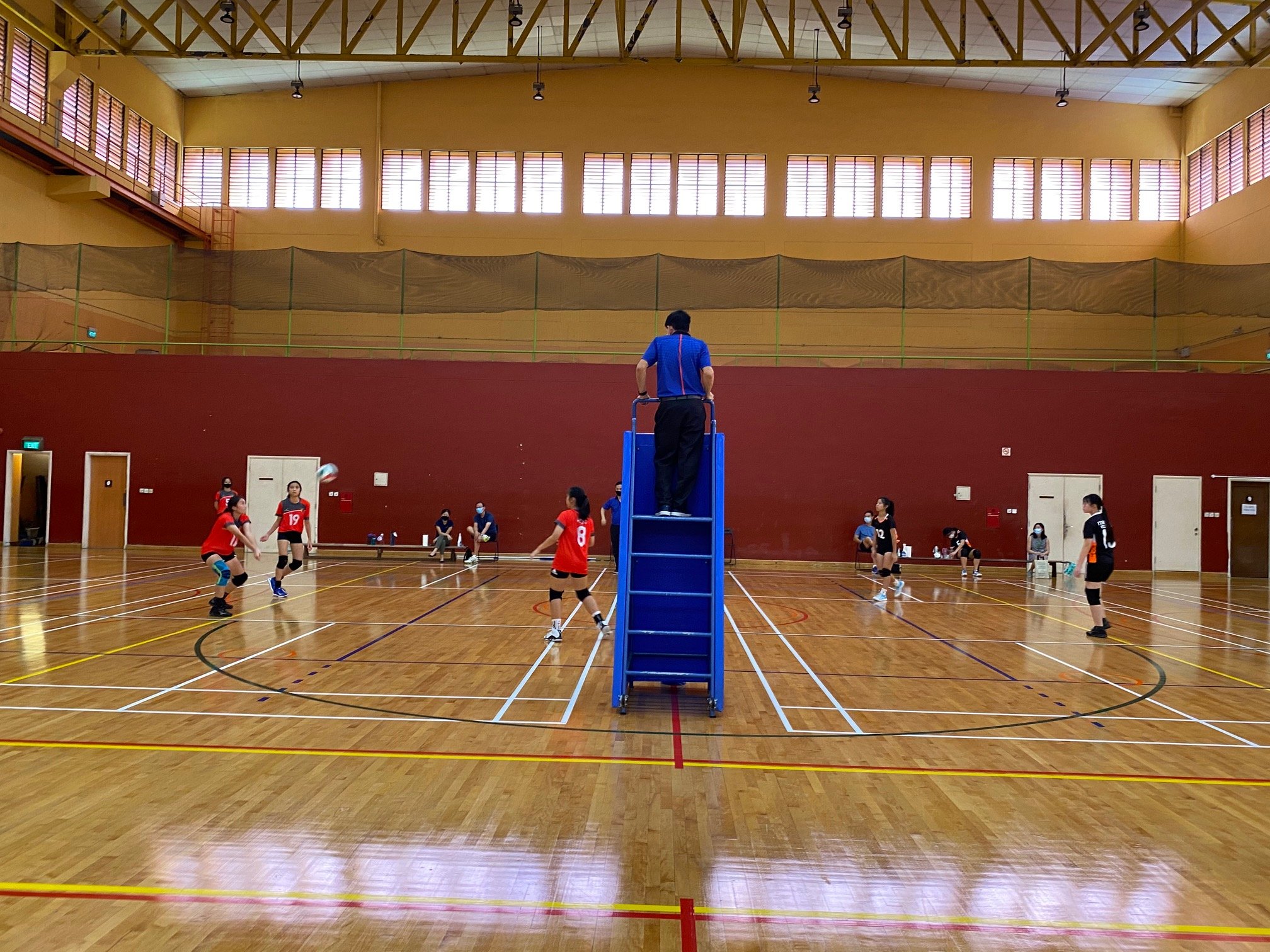 (Photo by Chia Han Keong)
The NYJCians were also victorious in their two prior matches against TJC and TMJC, and will qualify as group winners if they win their remaining ties.
ACJC's Andrea Ooi spoke about how her team must continue to improve on their communication among one another during the matches, in order to come out tops in their ties against NYJC.
(Interview with Andrea Ooi by Chia Han Keong)
Despite the JC2 student's assessment, ACJC - who were A Division champions back in 2013 - were pretty much untroubled in all three matches against TJC. The players displayed better technique, coordination and spirit than their opponents as they made short work of their matches.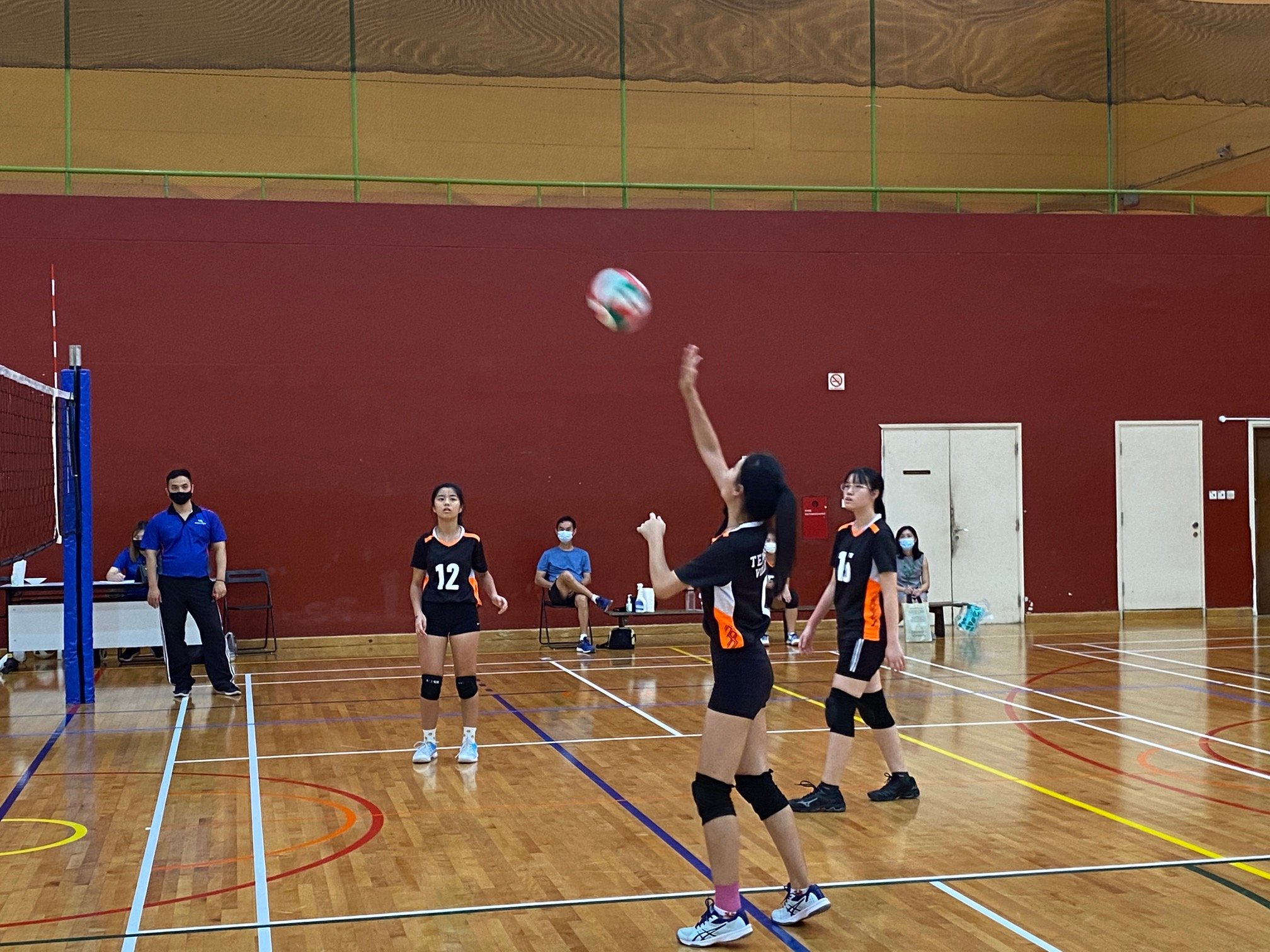 (Photo of TJC's 1st Sub-team by Chia Han Keong)
In the first match, however, it was TJC who had a faster start, and they caught the ACJC players off-guard as they swept to a 5-1 lead. But once ACJC settled down, they began to pick apart their opponents with crisp smashes, and came roaring back to take the first set 11-8. From then on, they controlled the match as errors crept into the TJC players' game. The second set flew by with ACJC winning 11-5 and earning the all-important first point in the best-of-three series.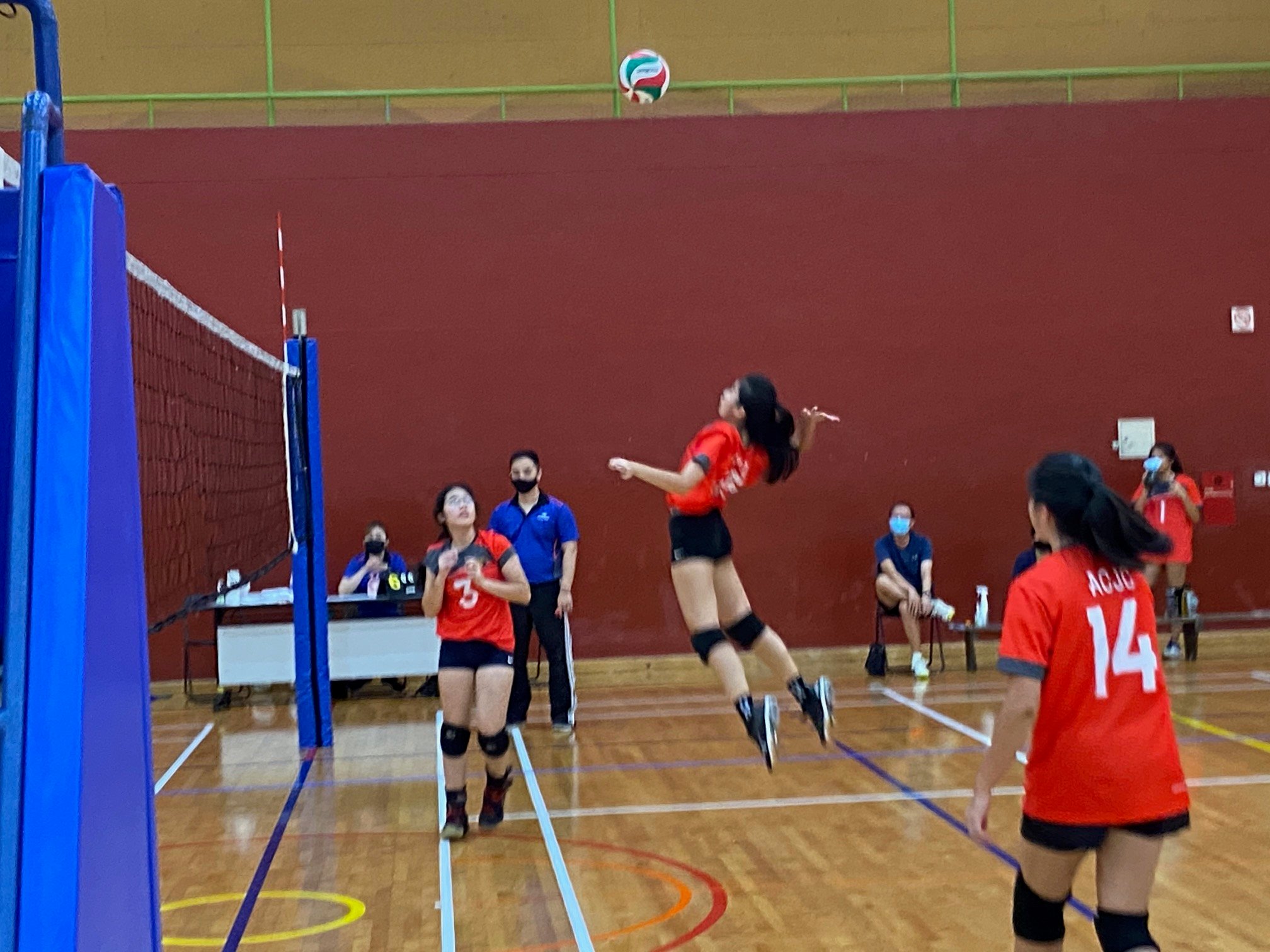 (Photo of ACJC's 2nd Sub-team by Chia Han Keong)
Even though TJC were the underdogs, having lost their two previous ties, they showed creditable spirit in battling for every point and never letting their heads hang down. They showed just that at the start of the 2nd Sub-team match, in what was the tightest set of all. Back and forth the two sides traded points, including some eye-catching rallies as the players hurled their bodies around the court to save the ball. However, ACJC showed better poise in getting the key points after the score was tied at 8-8, and managed to pull out an 11-9 first-set win.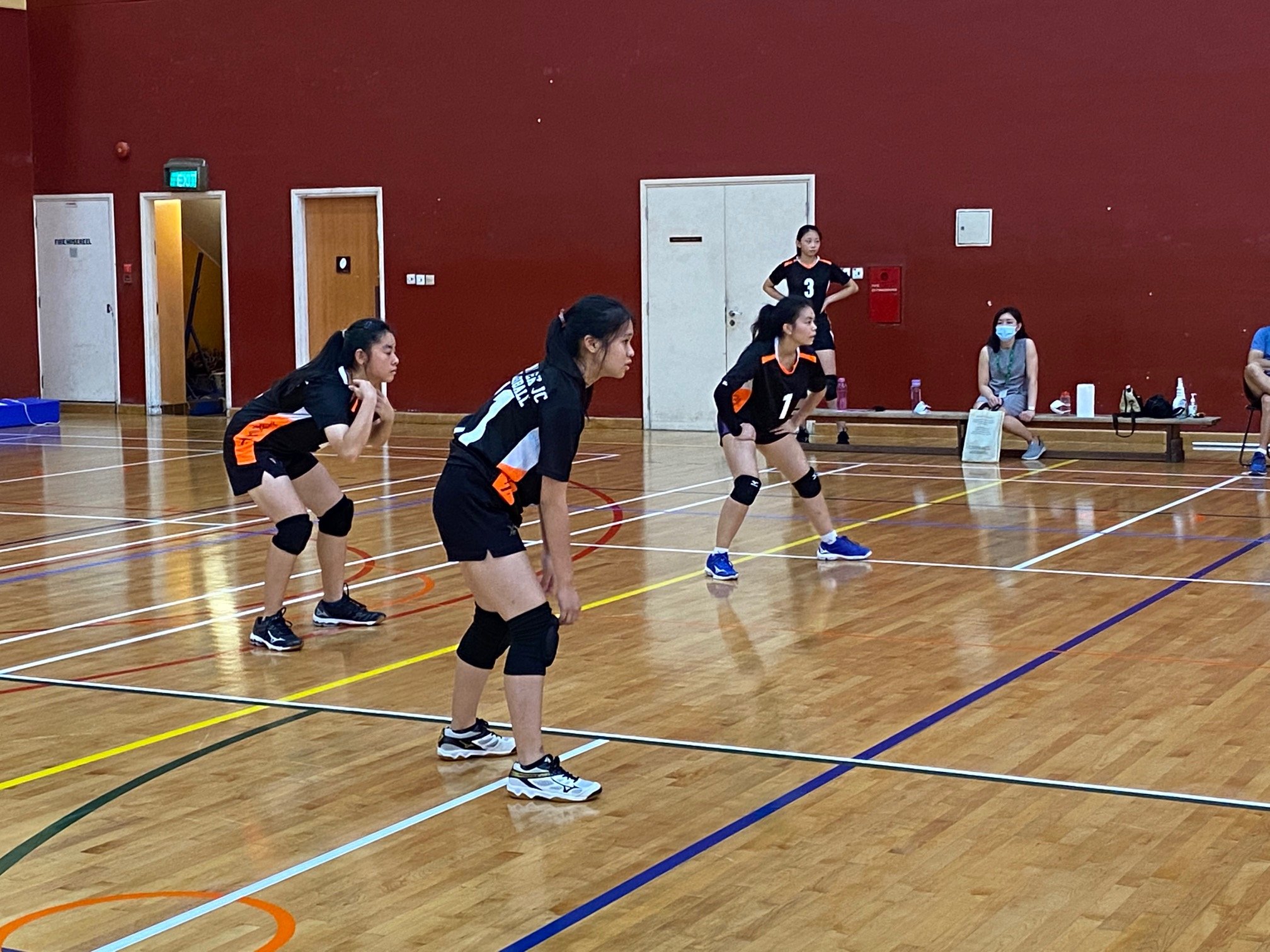 (Photo of TJC's 2nd Sub-team by Chia Han Keong)
Whatever the ACJC coach said to his charges (players) during the set break immediately paid dividends, as they roared into a 9-2 lead against the shell-shocked TJC players. ACJC eventually took the set 11-4 for the unassailable 2-0 lead in the series.
(Photo of ACJC's 3rd Sub-team by Chia Han Keong)
In the dead-rubber third match, ACJC kept up their intensity to put up another easy victory, beating TJC 11-3, 11-6 for the 3-0 scoreline, which will be important in accumulating points for any eventual tie-breaker to decide the final placings in the group. The top two teams will advance to the next stage.
In assessing their defeat, TJC's Vernice Lee said they would need to have more confidence and belief among themselves in order to improve their results in subsequent matches.
(Interview with Vernice Lee by Chia Han Keong)
In Group B, Hwa Chong Institution are comfortably in the lead with three wins out of three. The second spot will likely be a tussle between Eunoia JC and Jurong Pioneer JC. Over in Group C, Victoria JC have a 100 per cent record with three 3-0 wins from three matches. Anderson Serangoon JC are also unbeaten after two matches, but lost one of the ties against Dunman High School.
Chia Han Keong is a freelance journalist who has covered both Singapore and international sports extensively for the past 18 years. He was the sports editor of bilingual tabloid My Paper, and has also worked for The Straits Times and Yahoo News Singapore. He has covered four SEA Games (2009, 2011, 2013, 2019), two Asian Games (2010, 2014) as well as the 2008 Beijing Summer Olympics. He counts himself as a massive Liverpool, LA Lakers and Rafael Nadal fan.
Related Events & Programmes