Over 60 Athletes Competed in Singapore's First INBA Natural Bodybuilding Championships
by ActiveSG Circle, on August 3, 2023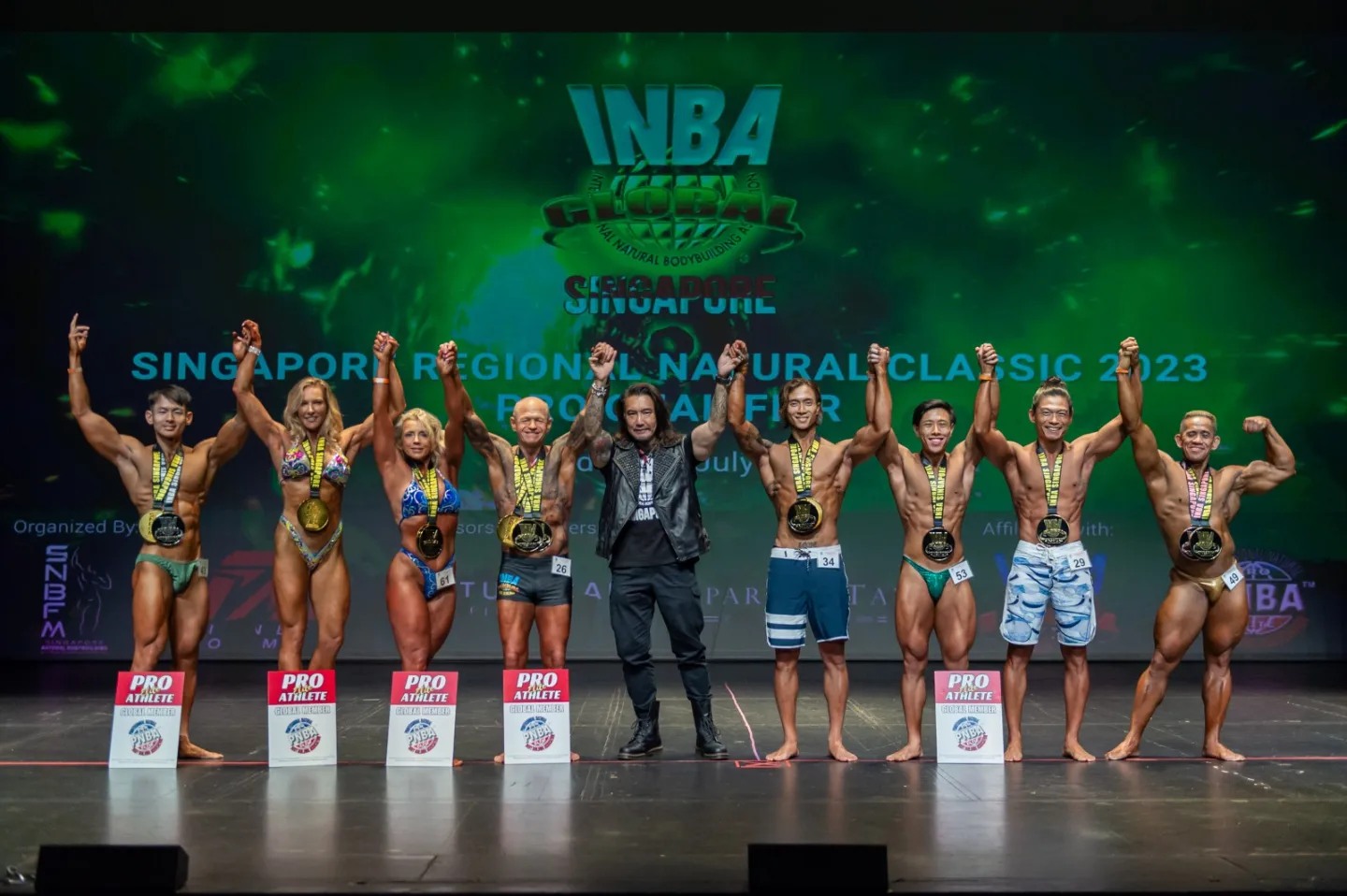 The Pro Card Winners on stage, together with FItness Movement's Chief Kevin Chiak (middle in Black), at the Singapore Regional Natural Classic 2023. Photo Credit : Fitness Movement
Fitness Movement (FM), jointly with the Singapore Natural Bodybuilding & Fitness Movement Federation (SNBFM) recently organised the INBA PNBA natural bodybuilding championship – the Singapore Regional Natural Classic 2023.

Held on 22nd July 2023 (Saturday) at the Singapore Airlines Theatre at Lasalle College of The Arts, a capacity crowd of athletes and spectators were treated to a truly experiential event with spectacular lights and immersive music, in addition to the great layout and coziness of the venue. During the 4-hour extravaganza, more than 60 natural bodybuilders competed in 9 amateur and 13 pro-qualifier divisions. Local athletes were joined by fellow "natties" (bodybuilders who don't use performance-enhancing substances) from New Zealand, Australia, South Africa, Philippines, China, Malaysia and India. The backstage came alive with almost 20 personal coaches, plus additional guidance from the SpartanAsia team, to ensure athletes looked their best.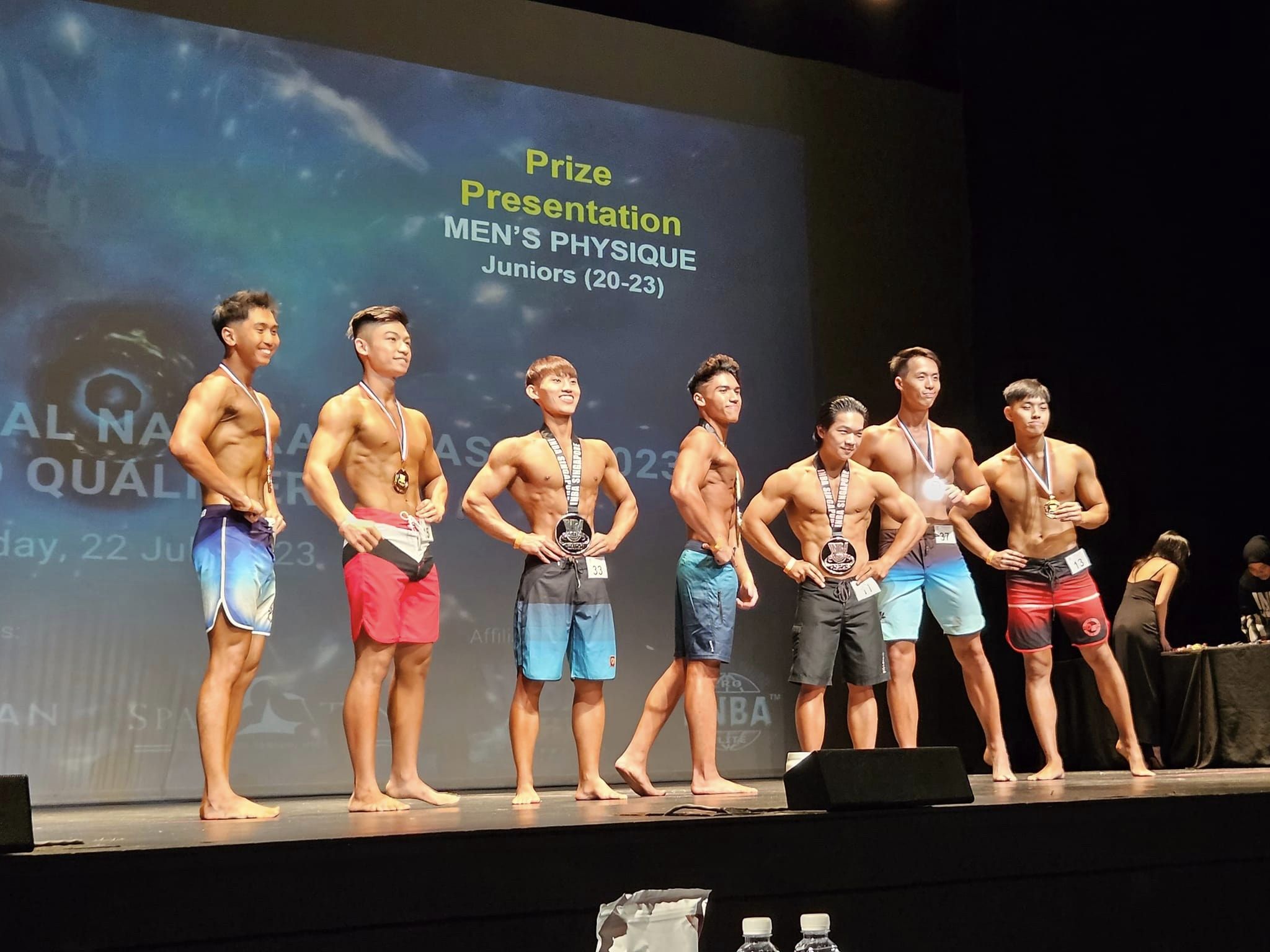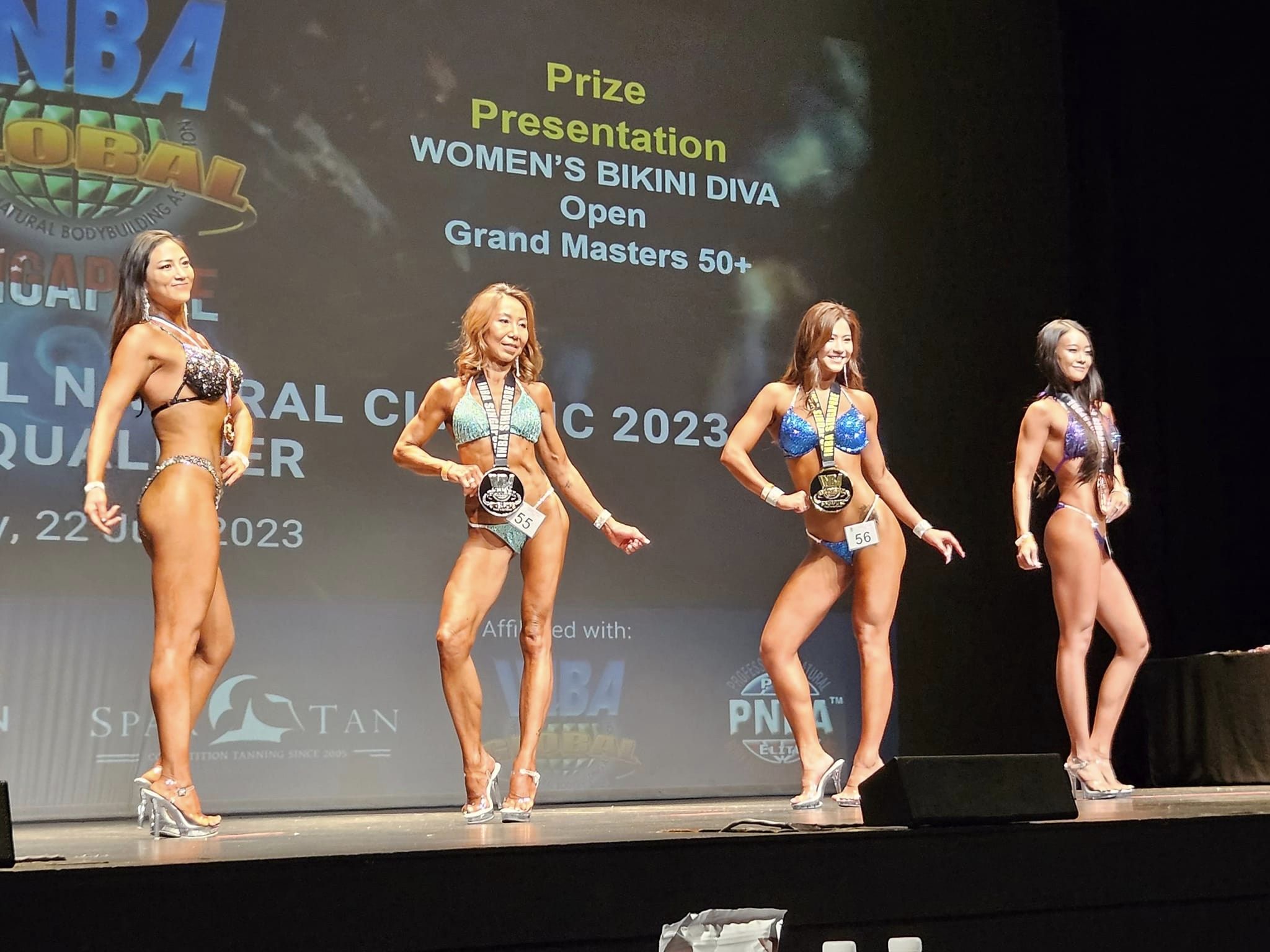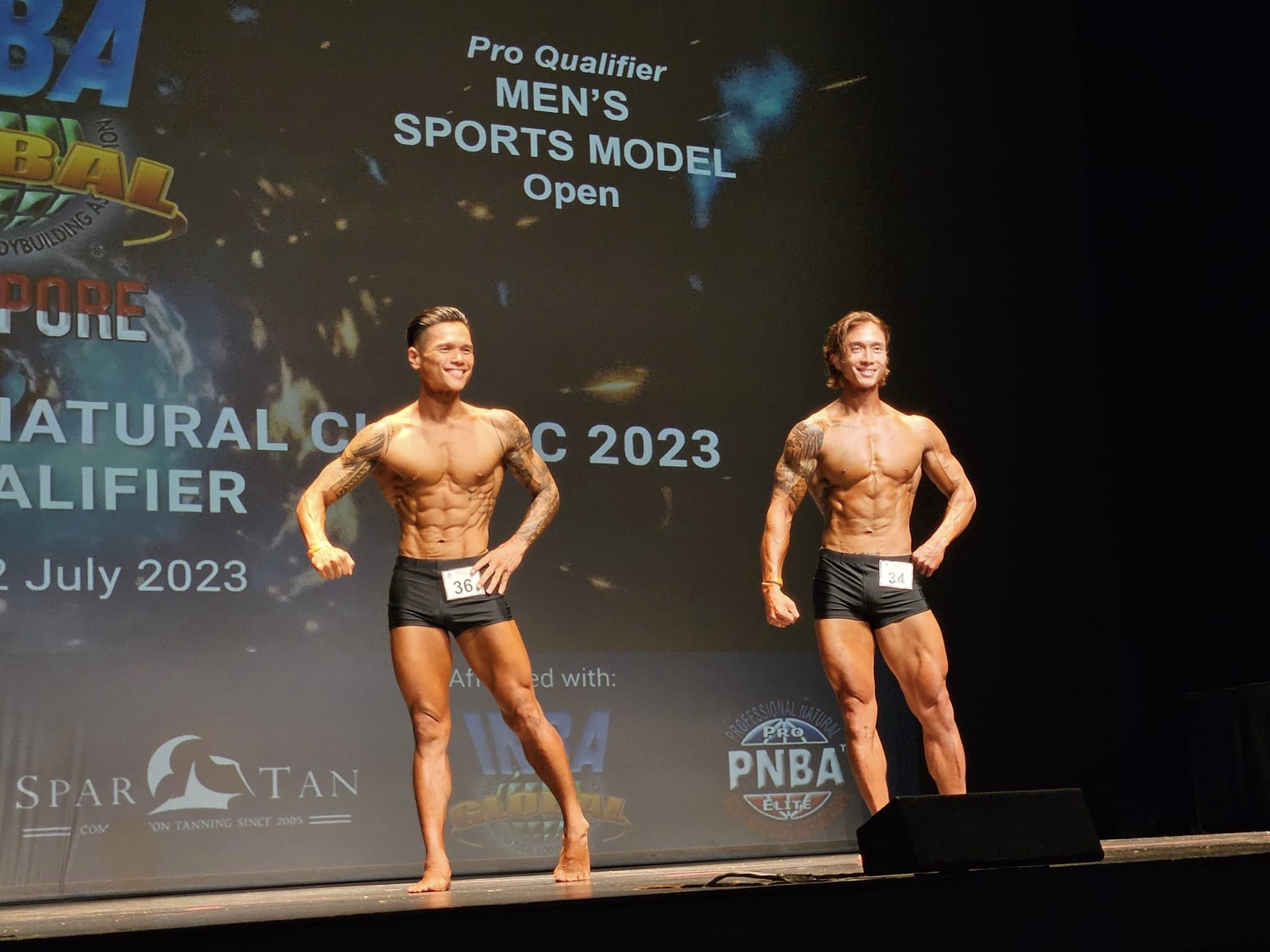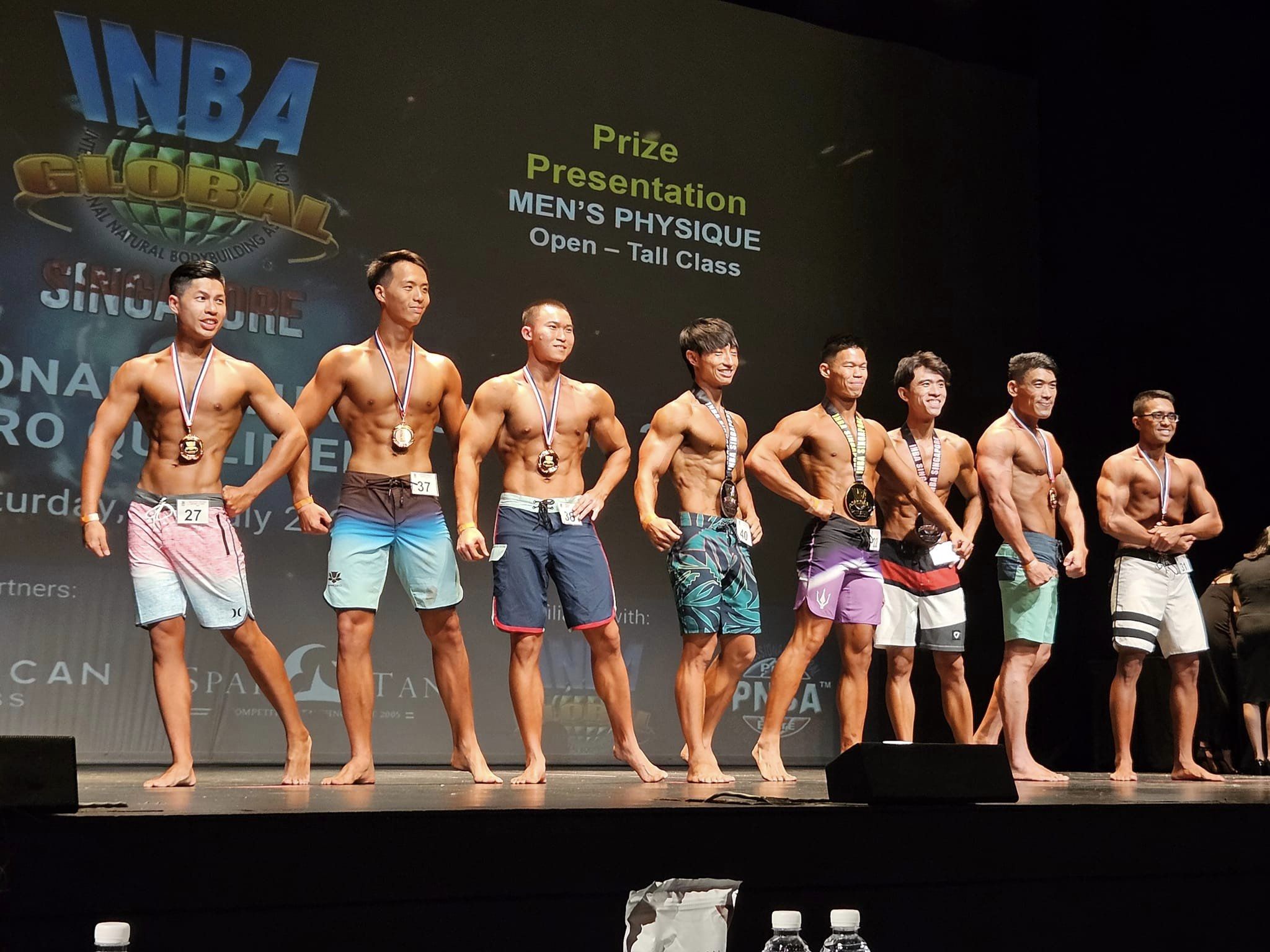 Athletes who competed in more various categories at the Singapore Regional Natural Classic 2023. Photo Credit : SportSG
Anti-Doping Singapore (ADS) were also present to conduct performance enhancing drug doping tests during the event. Merey Tan, General Manager of ADS told ActiveSG Circle, "On 1 July 2023, Anti-Doping Singapore conducted an education session for the competitors, in conjunction with the INBA PNBA Singapore's briefing for the upcoming regional natural classic. Using real life examples to illustrate the risk of supplement use, we also shared about the athletes' rights and responsibilities in relation to the testing programme, health consequences of using Performance Enhancement Substances (PES), and the common medications on the Prohibited List. With this knowledge, we hope that the competitors will be empowered to make the right decisions in their sporting journey, and be a True Winner."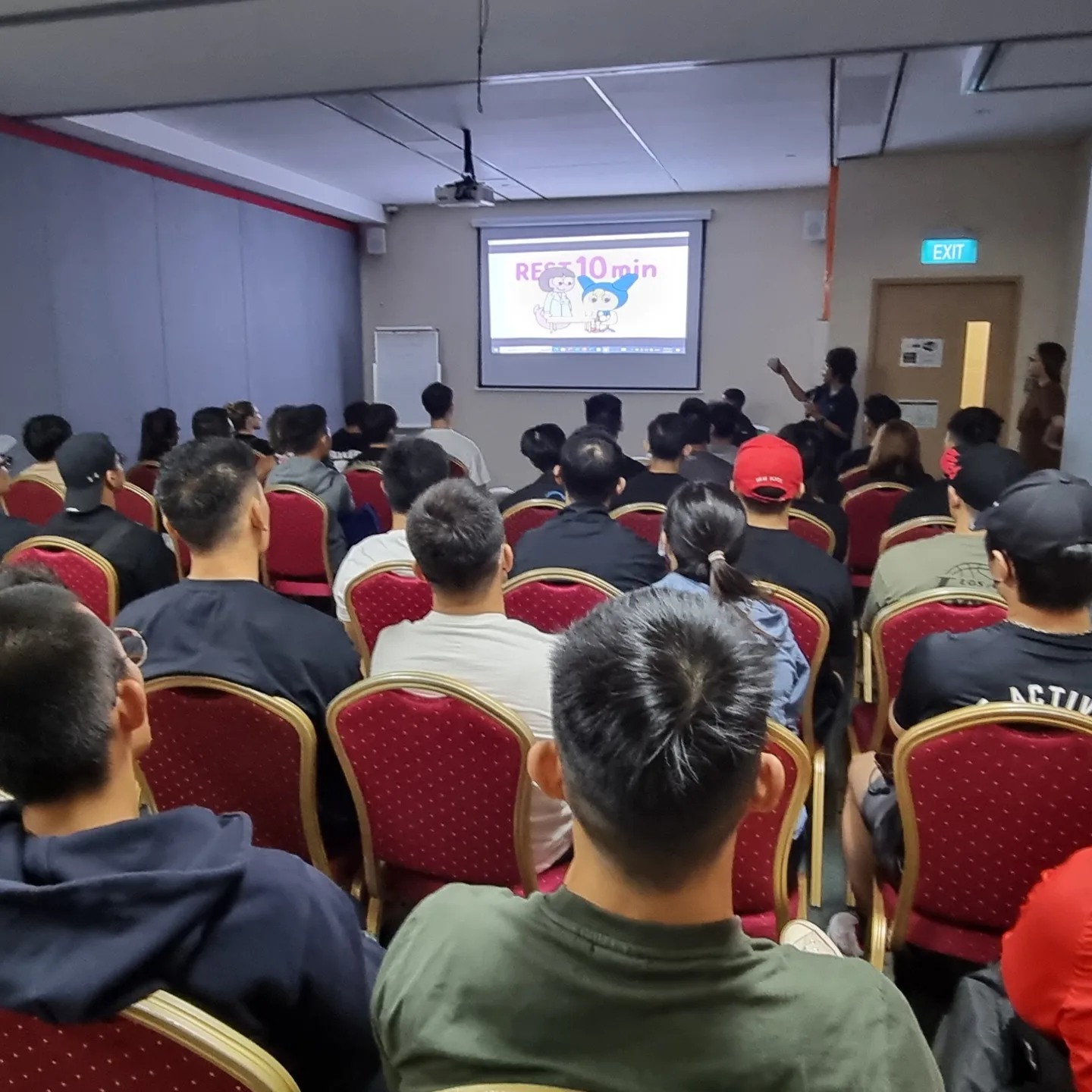 Anti-Doping Singapore's pre-event educational talk with competitors. Photo Credit : Fitness Movement
The highlight of the event must have been the Pro Card winners. Getting a Pro Card, would require the athlete to have done one or more amateur bodybuilding competitions and/or excelled at a level high enough for judges to believe the athlete is ready to compete at a higher level. This requires lots of self-motivation and self-control coupled with heaps of hard work and commitment. And besides the Pro-qualifiers, there were also 25 Golds awarded in the Men's and Women's Amateur categories.
With the hosting of the country's 1st ever INBA natural bodybuilding event, Fitness Movement's chief Kevin Chiak's vision of promoting a drug-free community in the sport, has started. "We want to ensure that the community and the youths in Singapore, who are into bodybuilding and sport physique, have access to the right information, regarding their training and substances which they consume. Without the proper guidance, support and education, one might seek a faster route to success through illegal means, only to suffer major health problems in a few years. I've seen that happen to people who I know and hence, I started the non-profit arm, SNBFM. This is to spearhead, sanction, and promote drug-free and clean sports in Singapore, reflecting a greater awareness of the detrimental side effects of performance-enhancing drugs," said Mr Singapore 2010 winner, Kevin Chiak.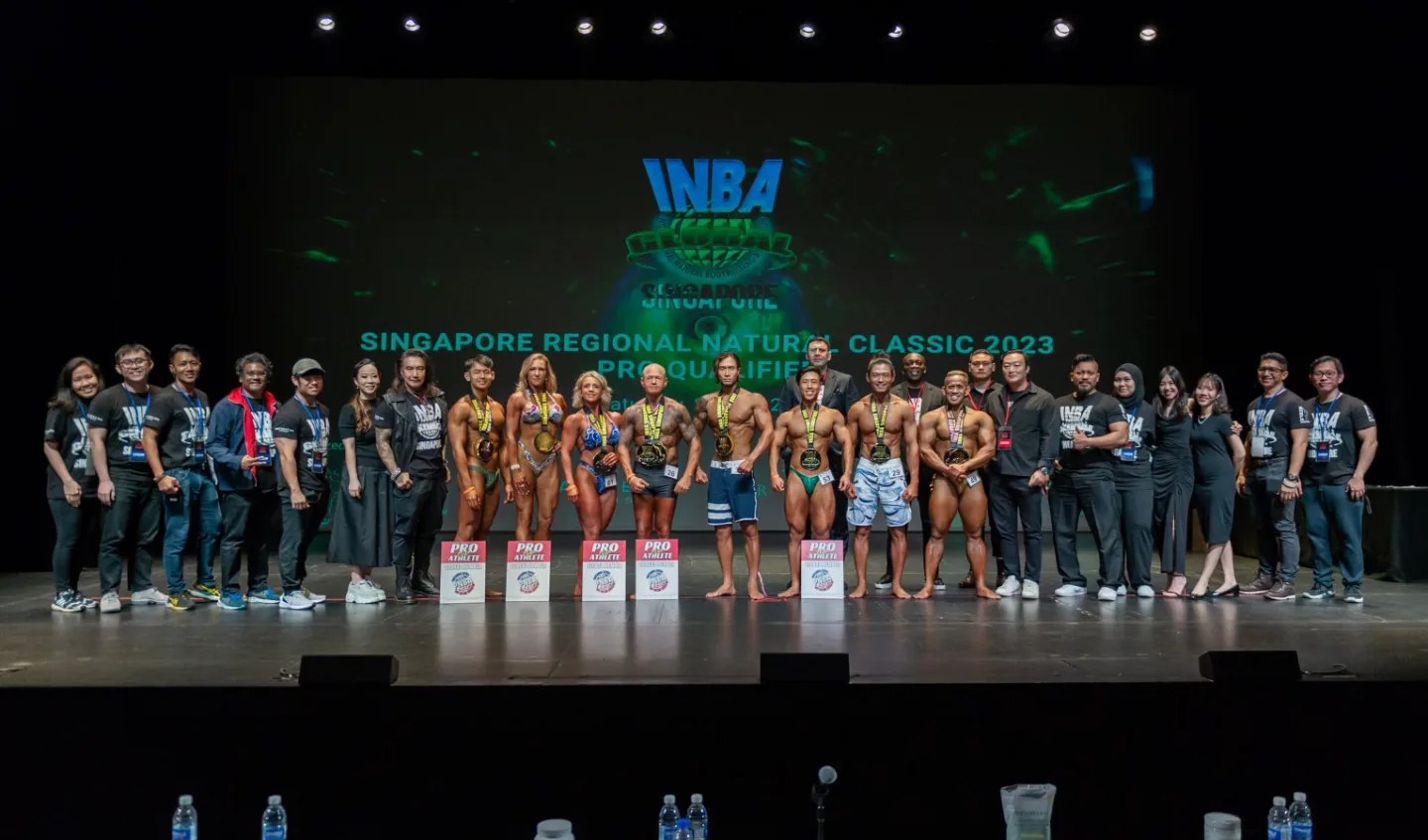 Event Organisers, Judges and Pro Card Winners posing for a group photo, at the end of the Singapore Regional Natural Classic 2023. Photo Credit : Fitness Movement
With the success of the inaugural INBA natural event in the Lion City, INBA PNBA World president, Denny Kakos has commissioned FM and SNBFM to organise the INBA Asia Pacific Championships on 4th May 2024. This championship will raise the competitiveness, as it will be awarding Pro-qualifiers and also a Natural Olympia qualifier. Teams will come from USA, New Zealand, Australia, and other Asia Pacific Countries like China, India, Thailand, Indonesia, Vietnam and Singapore. The annual Natural Olympia, is the pinnacle of where one could achieve in the natural bodybuilding sports, to be held in Las Vegas on the 12 and 13 of November 2023.
Recent Events & Programmes