By Yeo Chee Yew

As a follow up to the launch of the Safe Sport Unified Code, Safe Sport Commission Singapore held a Morality Conference on the 24th of March to develop a clear, fair, and consistent approach to assessing the severity of misconduct. The conference was attended by over 40 participants from various positions in the sporting industry – including athletes, coaches, sport administrators, safeguarding officers, parents and volunteers.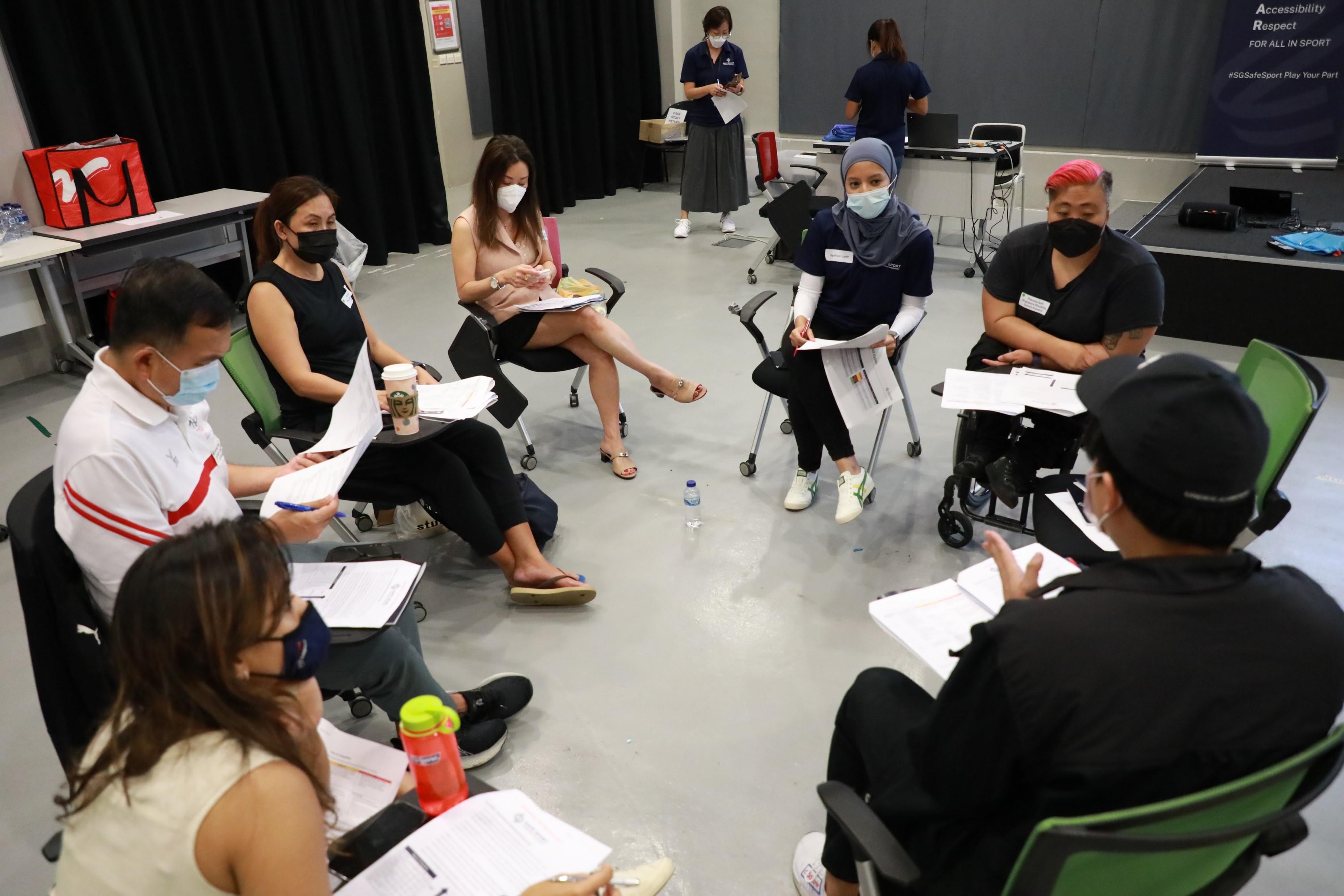 | | |
| --- | --- |
| The conference provided "a lot of case studies to analyse and standardise the outcome of certain cases so everyone can have a common understanding," summarized Timothy Chan, a Wushu Coach. These case studies on sporting misconduct ranged from physical, psychological, sexual, as well as the abuse of process. | |
| | |
| --- | --- |
| | These stakeholders added to the robust discussion with their great insights, additionally managing to get an opportunity to interact with some of the Safe Sport Commission members and to seek their expert opinions on the cases. "It's good to be around people who are passionate about wanting to progress the safety of Sport in Singapore," quipped former Team Singapore swimmer Theresa Goh, adding that as an ex-athlete, she felt safer knowing that there is standardisation and the whole community behind them. |

Such community calibration by the various sporting stakeholders is important as it helps to configure guidelines for the sporting context through the lens of the different roles people play in our community. This will also help shape the process and procedures of the Safe Sport Programme which was launched in March 2021.
For more information, visit https://www.safesport.sg/
The Safe Sport Unified Code
The Unified Code was launched on 23 November 2021. It is the cornerstone of the Safe Sport Programme and sets out a unified reference for the Singapore sporting community that defines, describes and explains the forms of abuse and harassment which may take place in the sporting environment.
To receive the latest updates on the happenings in the Singapore sports scene, follow GetActive TV on Facebook and Instagram!
Recent Events & Programmes