Thinking of what to do this school holiday period?
Head down to ActiveSG Sport Centres and join our school holiday programmes
with your ActiveSG credits!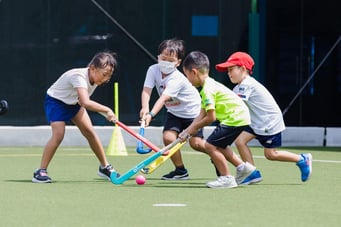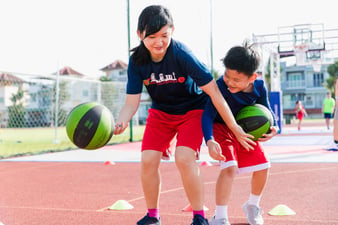 The holidays are the best time to introduce a new sport to your child here are 5 reasons why:
1. Physical growth
Exercise, like food, is a fundamental part of a child's physical growth. Exercise helps your child build stronger muscles and bones acting as a stimulus for the body to adapt to. Developing a good physical foundation from a young age includes healthy bone mass and density, which will reduce the risk of developing bone-related diseases such as osteoporosis later on in life.
2. Better fitness
Physical strength is built through exercise and being strong has tons of benefits to a growing child, such as being able to walk longer distances without getting tired and having the strength to perform their daily tasks. Exercise also promotes flexibility and stability.
3. Refinement of motor skills
For younger children, physical activity during playtime helps with the development of motor skills, which is responsible for helping them master the basic movements they need for everyday life. The development of a child's motor skills means that basic feats such as feeding oneself, tying one's shoelaces and even writing can be attained much faster.
4. Cognitive development
Exercise isn't all about getting buff; it also helps with brain development! During exercise, nerve cells in the hippocampus and prefrontal cortex of the brain are triggered to multiply and form new connections. This results in improved concentration and a better memory, which are traits that will definitely serve a school-going child's academic needs well!5.
5. Social skills development
Exercise not only provides children with an opportunity to make new friends, it also helps them develop and nurture their social skills. Team sports, for instance, help children to hone crucial communication skills such as learning how to read non-verbal cues, practicing teamwork and adopting leadership roles.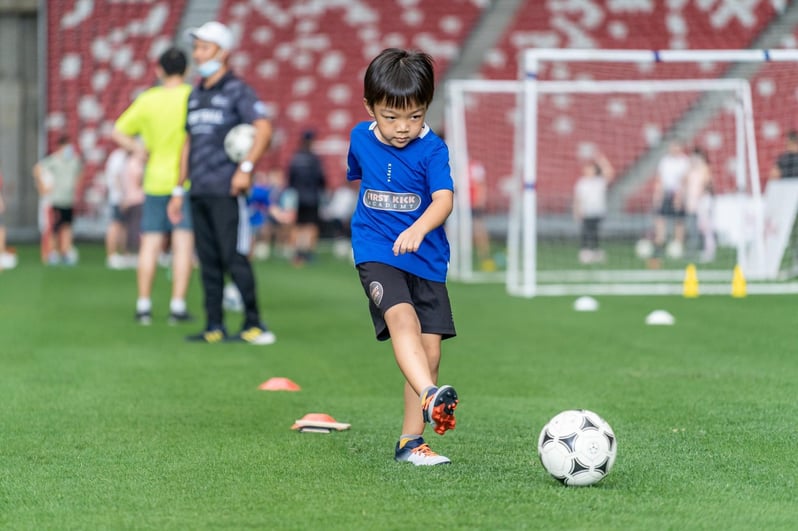 With ActiveSG credits, you can offset up to 50% of the fees for selected ActiveSG programmes. There are programmes open to both parents and kids to enjoy together and are held islandwide with multiple sessions and varying fees. With so many options, there is something for all age groups and fitness levels. Time to cool off and have some fun in the sun!
The ActiveSG credits can also be used for entry to gyms, swimming complexes and booking of sport facilities. Visit go.gov.sg/activesgcredits for more information.
If your child is not an ActiveSG member, sign up via the ActiveSG app or online at www.activesgcircle.gov.sg/membership before 31 Oct 2023 to get a total of $200 ActiveSG credits.
Recent Events & Programmes