Badminton's world champ Loh Kean Yew on track, to end 39-year wait for TeamSG at SEA Games!
by Circle Stories, on May 21, 2022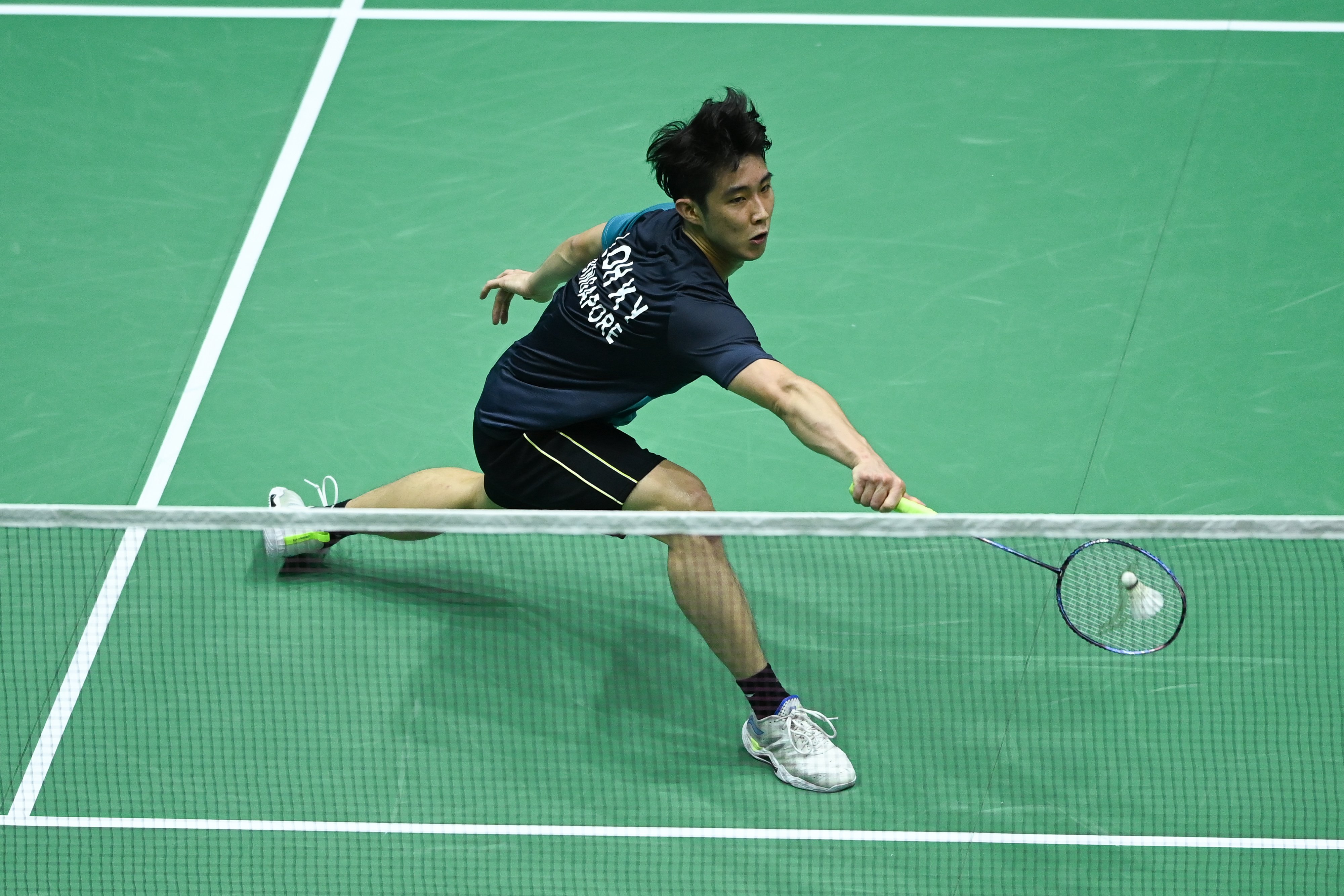 (Singapore's Loh Kean Yew in action. Photo Credit: Sport Singapore/ Lim Weixiang)

By May Chen

It took a gutsy comeback and caused many a Team Singapore supporter a nervous sweat, but Loh Kean Yew will stay in contention for a long-awaited title.

The reigning badminton world champion overcame a determined opponent and a raucous crowd at the Bac Giang Gymnasium (21 May), beating home favourite and veteran Nguyen Tien Minh 21-15, 10-21, 23-21 to book a place in the men's singles final.
The tie was unexpectedly tricky for the world No. 10 Singaporean, who was up against an opponent who despite his vast experience and a one-time world championships bronze medallist, is at age 39 in the twilight stage of his career.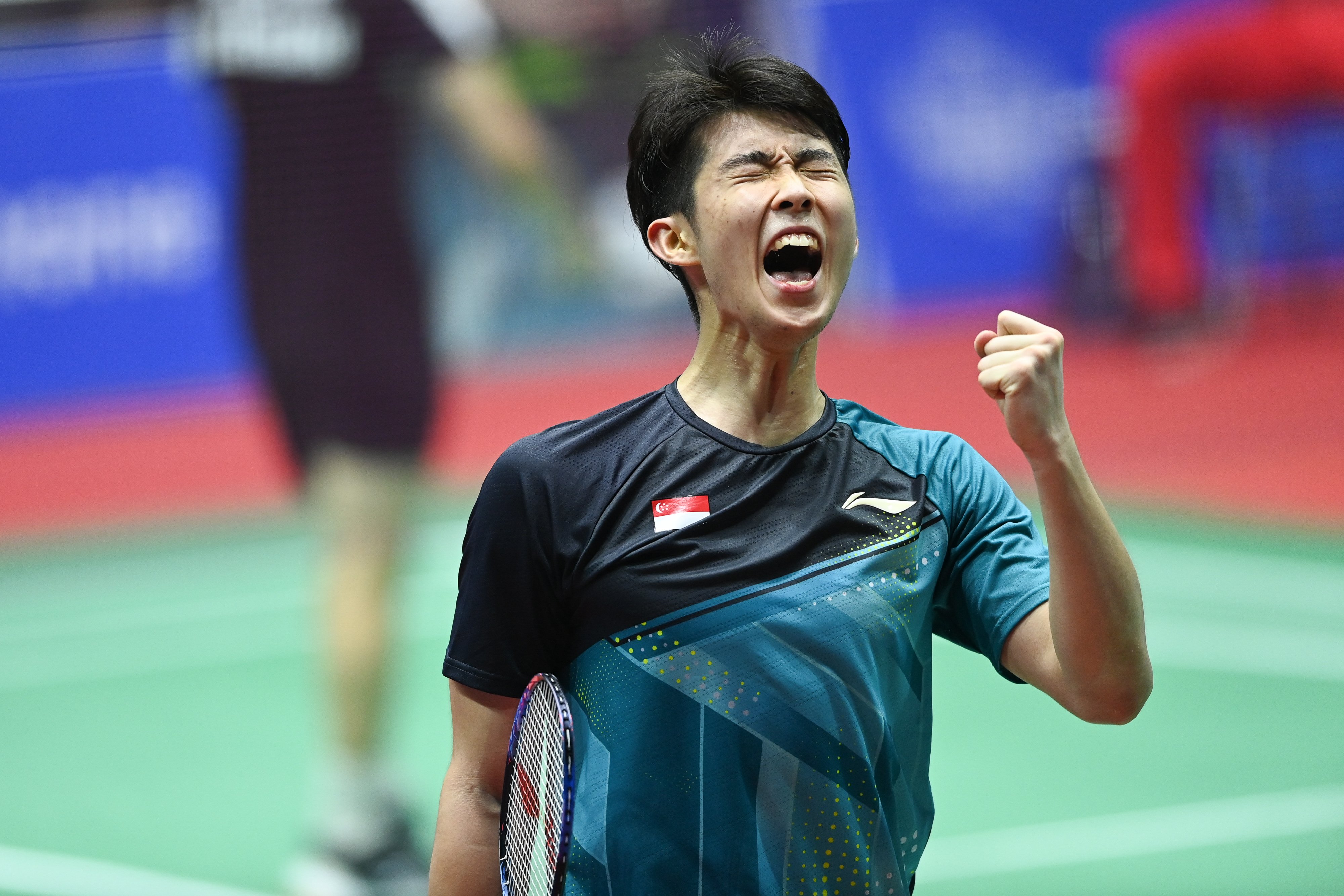 (Singapore's Loh Kean Yew in action. Photo Credit: Sport Singapore/ Lim Weixiang)
"I'm very tired for sure, but I'm very happy to be back in the final," said the 24-year-old Singaporean shuttler, who admitted he was somewhat affected by the home crowd. "Today I overcame myself and my own abilities. I was definitely affected by the crowd, but I managed my feelings and focused on playing my game. T
omorrow's (22 May) final will definitely be a tough match, so I have to do my best. Both of us will go all out for sure."
Kean Yew will play Thailand's world No.18 Kunlavut Vitidsarn for the gold medal.
He was the sole TeamSG shuttler to earn a spot on the final day of competition, after his teammates did not manage to get past their semi-final opponents. Vitidsarn beat Singapore's Jason Teh in the other men's singles semi-final of the day 21-11, 21-12, as the latter picked up a joint-bronze.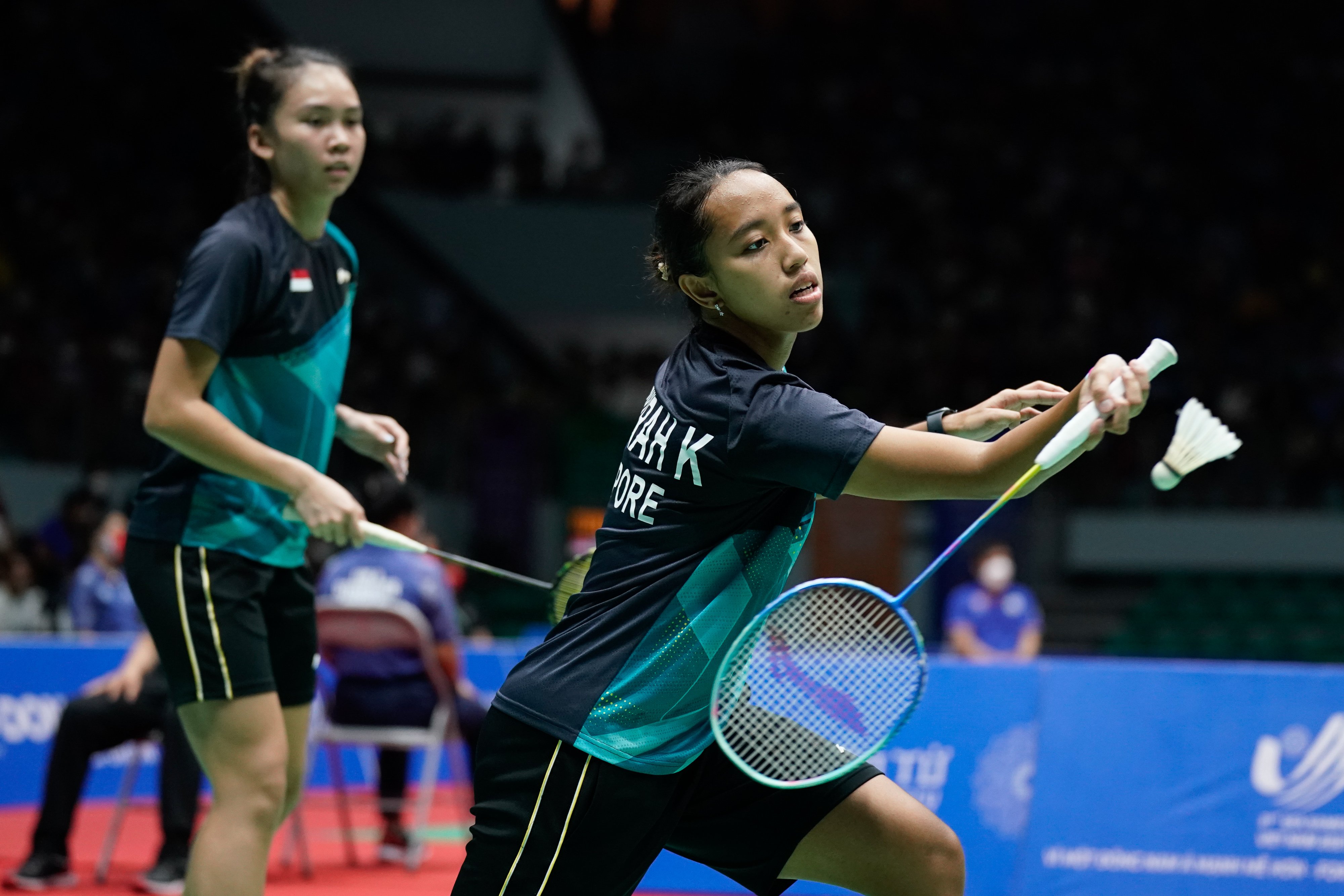 (TeamSG's Nur Insyirah Khan and Bernice Lim. Photo Credit: Sport Singapore/ Lim Weixiang)
Nur Insyirah Khan and Bernice Lim took the first joint-bronze, when they were beaten 21-10, 21-7 by Indonesia's Apriyani Rahayu and Siti Fadia Silva Ramadhanti in the women's doubles semi-finals.
Terry Hee and Loh Kean Hean took the first game over their top-seeded Indonesian opponents, but were beaten by Pramudya Kusumawardana and Yeremia Erich Yoche Yacob Rambitan 15-21, 21-17, 21-19 in the men's doubles semi-finals.

Together, they contributed another 3 bronzes to Singapore's tally.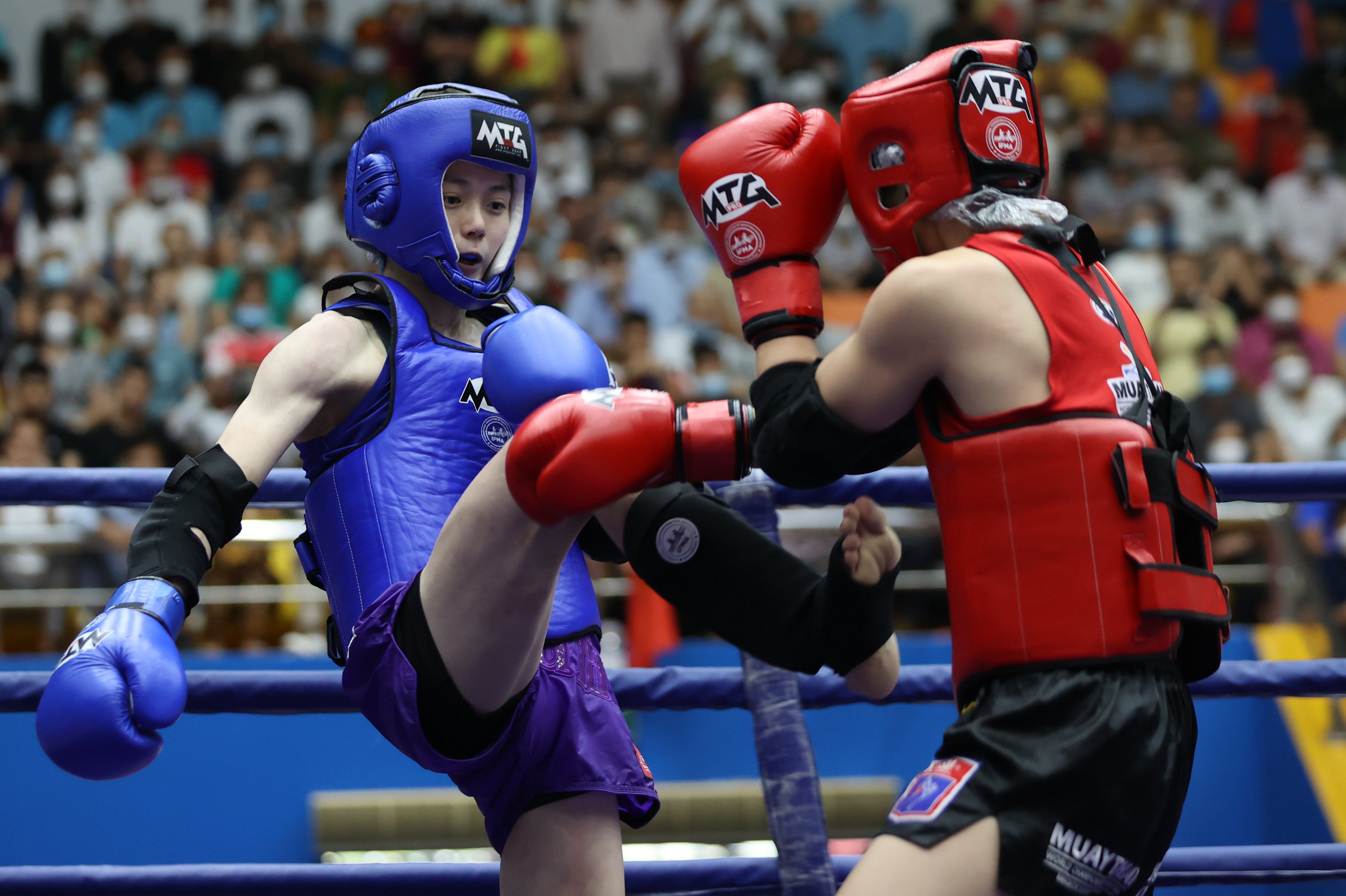 (Singapore's Cheryl Gwa in action. Photo Credit: Sport Singapore/ Jeremy Lee)


Sole athlete wins medal for muay thai in Hanoi

Cheryl Gwa won the first muay thai medal for Singapore when she clinched a joint bronze in the women's under-48kg semi-finals. The 31 year old is the only TeamSG athlete contesting the Thai martial art discipine, and was beaten 3-0 by home favourite, Ha Huu Hieu Huynh of Vietnam.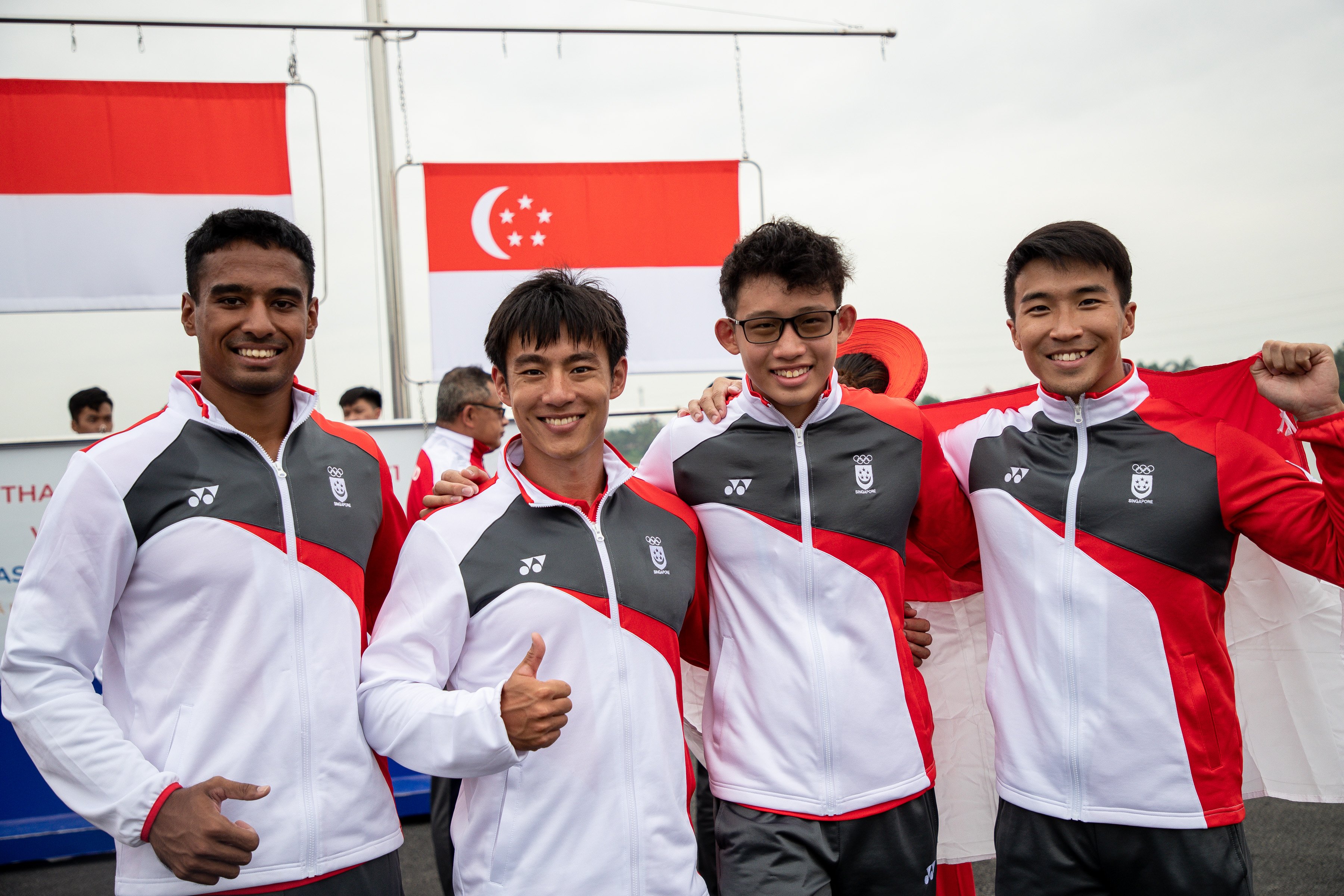 (Jovi Jayden Kalaichelvan, Brandon Ooi, Pan Congchang and Daniel Koh celebrate their bronze. Photo Credit: SNOC/ Kelly Wong)


Kayakers finish with one more bronze in new event

The K4 500m quartet of Brandon Ooi, Daniel Koh, Pan Congchang and Jovi Jayden Kalaichelvan crossed the finish line 3rd, in a time of 1 minute 32.025 seconds. That allowed our canoeists to wrap up their Games outing in Hanoi with one more bronze.
The K4 500m is a new addition to the Olympic roster, having been included only from the last Games in Tokyo. Overall, Singapore's canoe and kayak team take home two gold and a bronze.

The overall TeamSG tally now stands at 47 gold, 44 silvers and 70 bronzes.
For the latest Team Singapore coverage and news, follow Team Singapore on their social media channels (Facebook, Instagram, TikTok) or visit the official Team Singapore website.