TeamSG Gymnasts are looking to raise the bar at the Hanoi SEA Games!
by Circle Stories, on May 13, 2022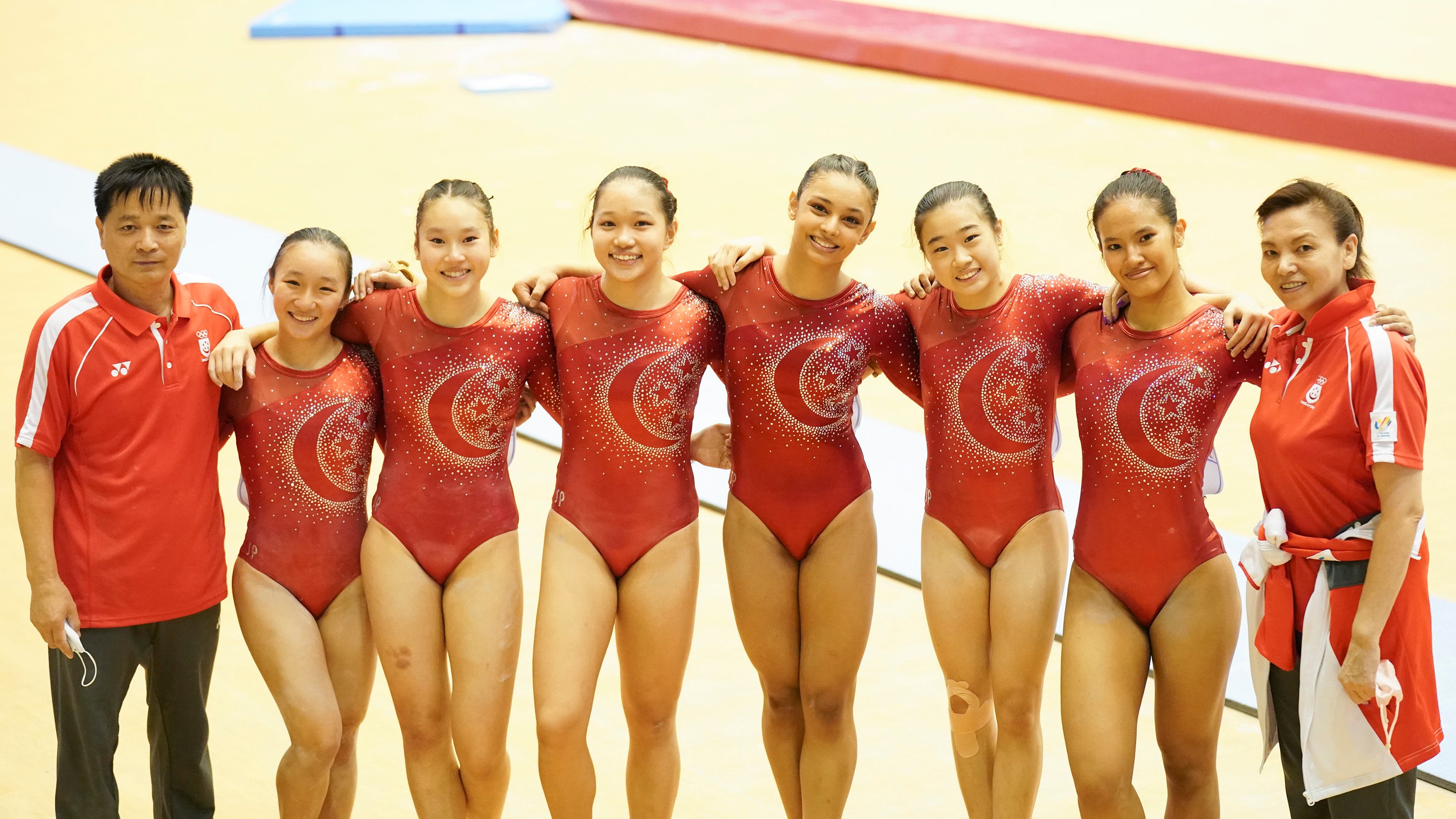 (Team Singapore's Women's Artistic Gymnastics at Hanoi 2021 : Photo Credit : Sport Singapore/Lim Weixiang)
By Raj Kumar


Close to 75% of Singapore's 15-member SEA-Games bound Gymnastics squad, will be competing for the 1st time. And one of the key athletes is Nadine Joy Nathan. With a Silver and bronze from her first 2 outings, she is hoping to equal or surpass her previous best performance. But it could prove to be difficult for the Captain of the Women's Artistic Gymnastics Team, as they've not been able to train or compete overseas for 2.5 years! At home (in Singapore), the athletes have done their level best to prepare, knowing that a good showing in Hanoi, could perhaps lead to selection or qualification for the upcoming next 2 Major Games in 2020 ie Commonwealth and Asian Games respectively.
Meanwhile, Sport Singapore, caught up with a few members of the Gymnastics squad 2 weeks ago for an interview. On the pre-taped Zoom chat, SportSG's Raj Kumar spoke to Nadine Joy Nathan, Emma Yap and Zac Liew, about their preparations, Covid-19 challenges, plans for post-SEA Games etc (See Interview Below)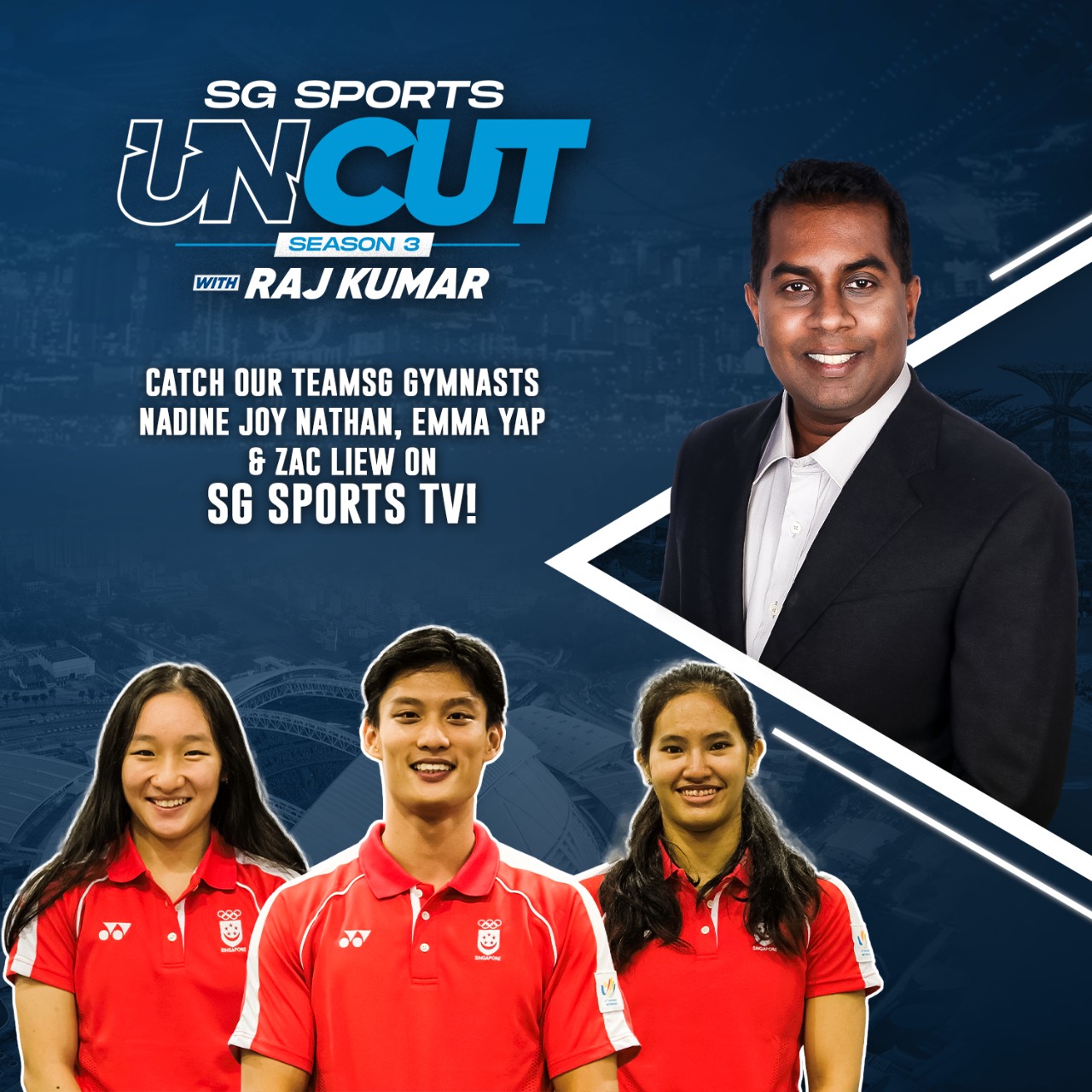 For the latest Team Singapore coverage and news, follow Team Singapore on their social media channels (Facebook, Instagram, TikTok) or visit the official Team Singapore website.