TeamSG Rowers at Hanoi SEA Games : Making the Impossible - Possible!
by Circle Stories, on May 12, 2022
(Team Singapore rowers training at Pandan Reservoir. Photo Credit : Nick Tan)
By Raj Kumar
Their collective dream is to compete for the very 1st time at a Major Games in the "Eights" event in Rowing! In this event, each boat has 8 rowers and a coxswain. There are 4 rowers (with an oar each) on the starboard side of the boat and 4 on the port side. And the coxswain, in addition to steering the boat with the rudder, is also the person shouting instructions to maintain the speed and pace of the boat.
Rowing came into the limelight in 2021 when fulltime staff nurse Joan Poh took unpaid leave to train and compete for months, in order to fulfil her dream of competing at the Olympics. In an interview with SportSG prior to the Olympics, Joan also shared her dream of competing together for the very 1st time, with a team of 8 rowers for a Major Games.
Meanwhile for the Hanoi SEA Games, the Republic has sent a 6-member squad to compete in four events including the Women Four (W4-). And a good showing in Hanoi, could lead to the potential realisation of the dream of having 8 women compete, for the very 1st time, at the Asian Games!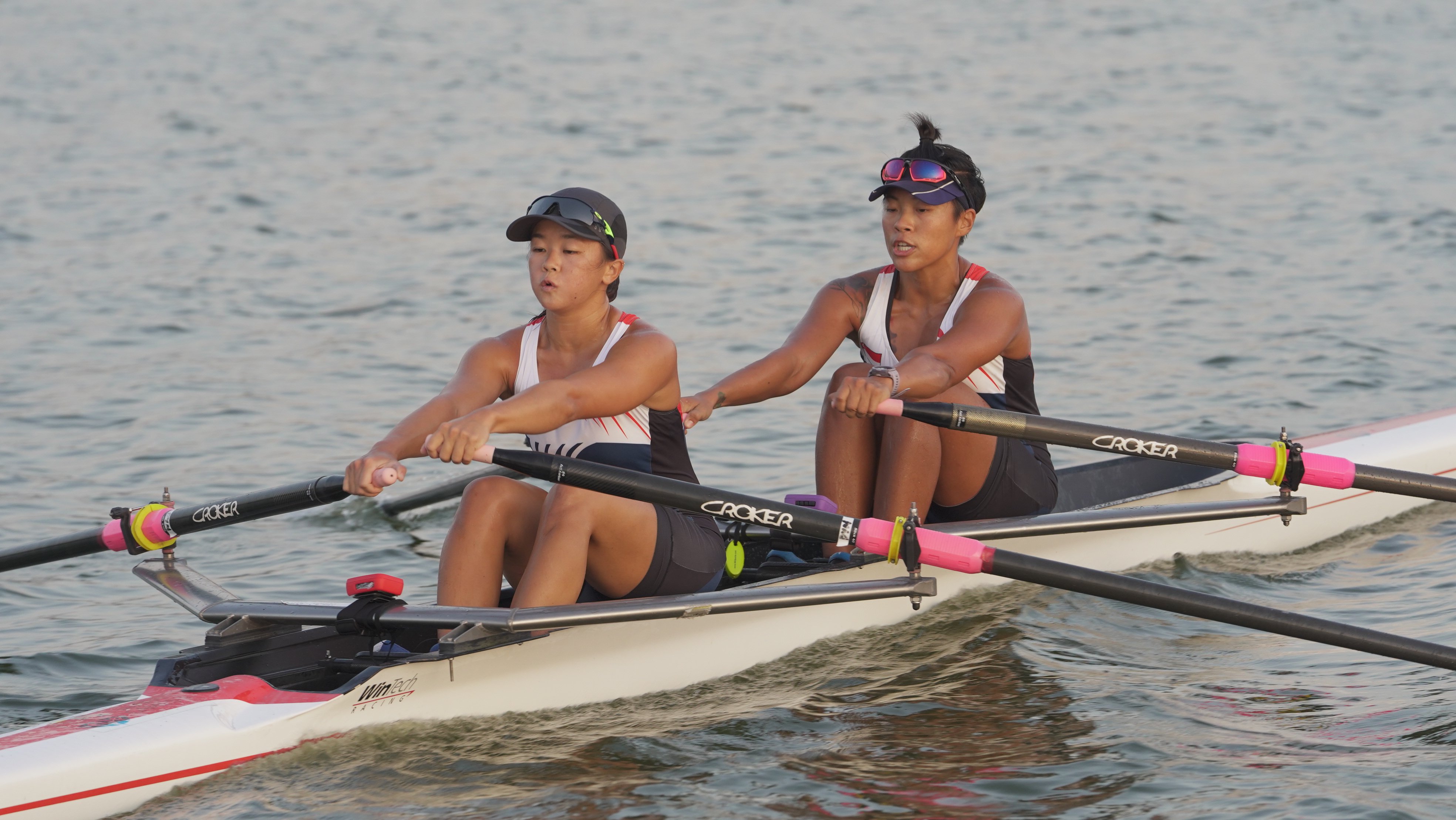 (TeamSG's Teo Zhi Xuan and Joan Poh during training at Pandan Reservoir. Photo Credit : Nick Tan)
Sport Singapore, sat down with a few members of the Rowing squad and their head coach Budiman Osman for an interview. On the pre-taped Zoom interview, SportSG's Raj Kumar spoke to our TeamSG rowers Joan Poh, Joanne Chan and Teo Zhi Xuan, regarding their training, sacrifices, challenges during Covid-19, hope and aspirations. (See Interview Below)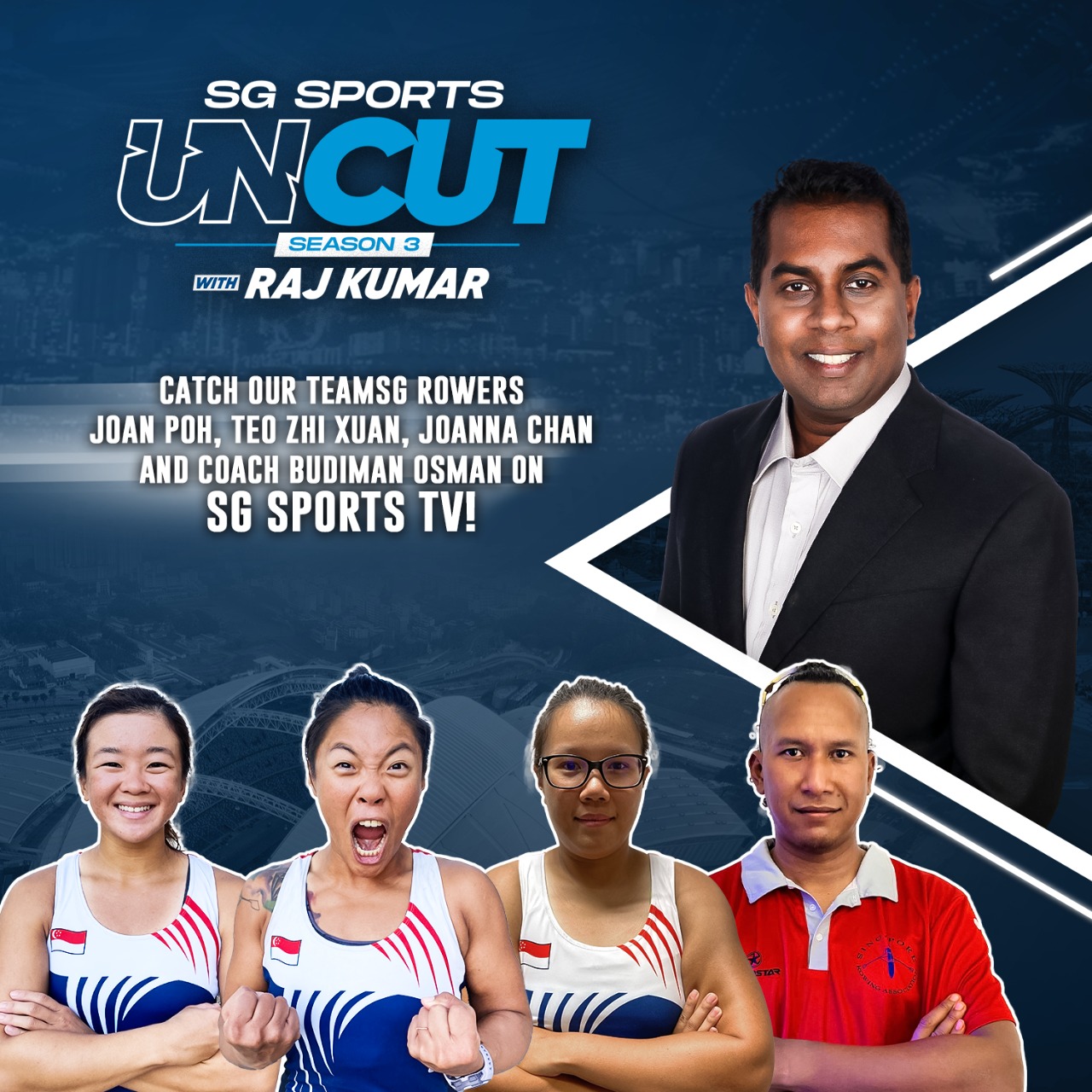 The 31st SEA Games is held in Hanoi, Vietnam from 12 to 23 May 2022. For the latest Team Singapore coverage and news, follow Team Singapore on their social media channels (Facebook, Instagram, TikTok) or visit the official Team Singapore website.