Young Lions fight back to earn 2-2 draw against Laos at Hanoi SEA Games!
by Circle Stories, on May 7, 2022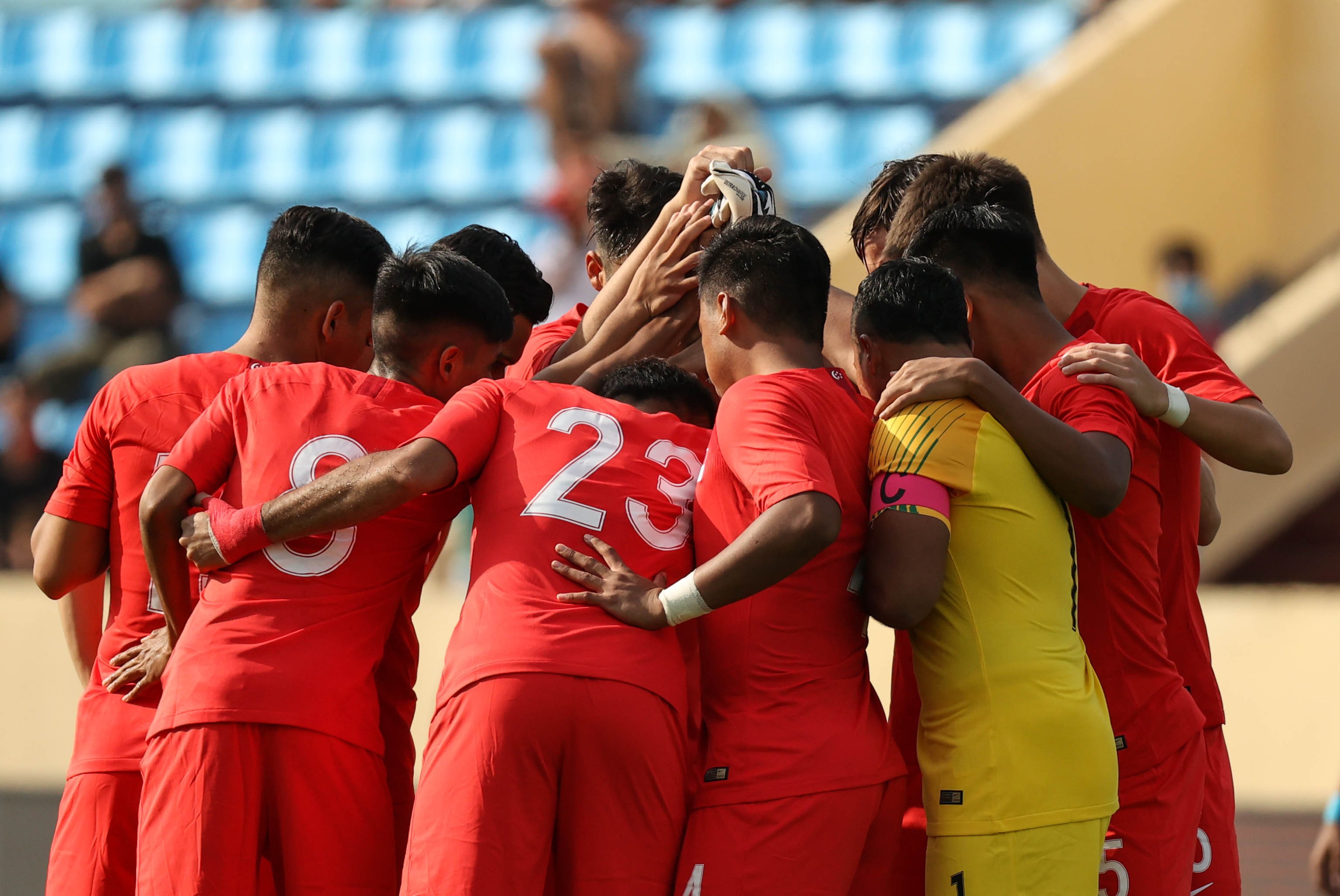 Team Singapore in a huddle before kickoff against Laos. Photo Credit: Sport Singapore/ Jeremy Lee
By Jeremy Lee
Team Singapore footballers were down by two goals to a tenacious Laos team in their group match and were struggling to make inroads against their opponents. As the skies above Thien Truing Stadium began to darken so did the mood on the pitch. But cometh the hour cometh the man, in this case the substitutes Glenn Kweh and Jordan Emaviwe who scored in the 89th and 96th minutes of the game respectively.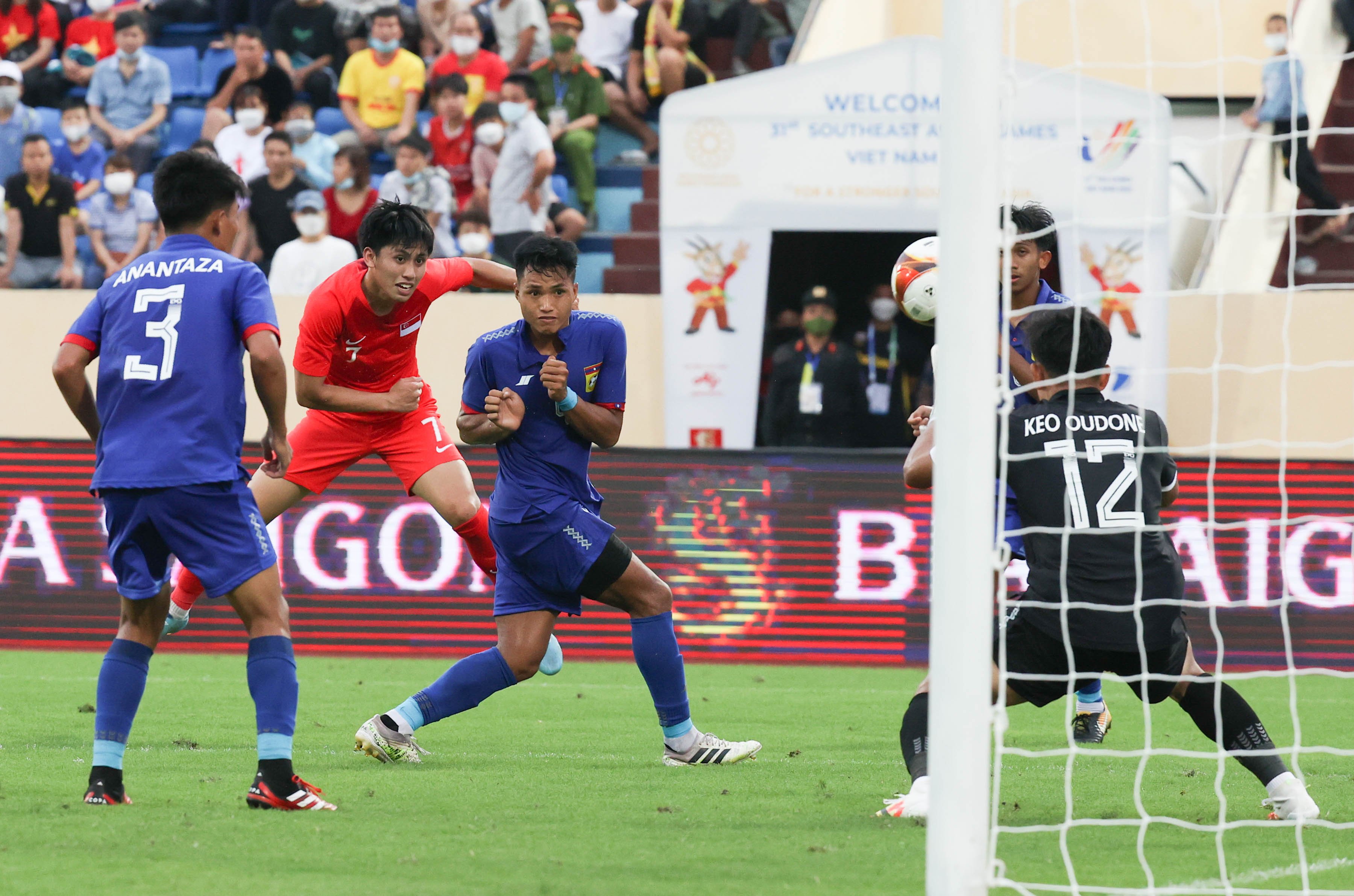 Singapore's Glenn Kweh scores his team's first goal. Photo Credit: Sport Singapore/ Jeremy Lee
Young Lions coach Nazri Nasir could hardly contain himself as he celebrated the equaliser with his team. During the post-match press conference, Nazri said: "I told the boys play until the final whistle, until the final whistle do not stop… and they fight and they never give up."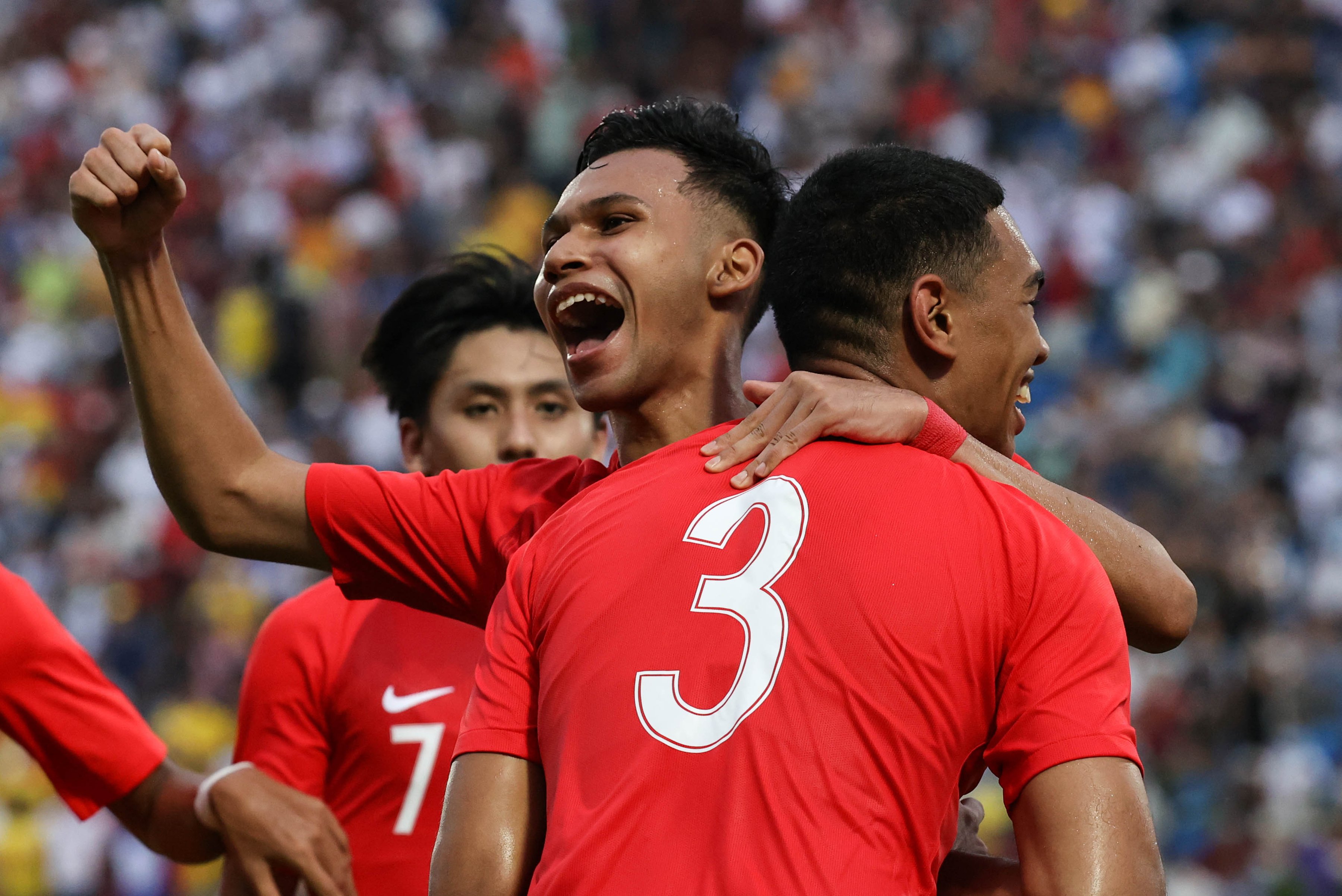 Singapore's No 3 Jordan Emaviwe celebrates scoring his team's second goal with Khairin Nadim Bin Rahim. Photo Credit: Sport Singapore/ Jeremy Lee
This never-say-die attitude will have to match quality on the pitch if the under-23 side are to progress from the group stage with causeway rivals Malaysia and Southeast Asian football powerhouse Thailand to come in the following matches.
Team Singapore's next Group B match is against Thailand on the 9th of May
The 31st SEA Games is held in Hanoi, Vietnam from 12 to 23 May 2022. For the latest Team Singapore coverage and news, follow Team Singapore on their social media channels (Facebook, Instagram, TikTok) or visit the official Team Singapore website.