Top seed Viktor Axelsen withdraws from Singapore Badminton Open, cites fatigue!
by Circle Stories, on July 5, 2022
(Loh Kean Yew and Victor Axelsen training in Dubai in Sep 2021. Photo Credit : Kean Yew)
5 July 2022 - World No.1 and top seed for the Singapore Badminton Open 2022, (SBO) Viktor Axelsen has withdrawn from the July 12-17 tournament.
In an official statement to the Singapore Badminton Association by the Danish badminton federation (Badminton Denmark) Head Coach Kenneth Jonassen wrote: "Viktor is withdrawing from the Singapore Open 2022 due to fatigue of playing back to back tournaments. He will now turn his focus to the BWF World Championships in Tokyo."
Through a story on his Instagram account, the 28-year-old Dane shared: "When I woke up this morning, my body and my head was telling me that it's time to rest and recharge before I step on the court again. I need some days off to rest, celebrate my recent wins with my family and then build up towards new goals."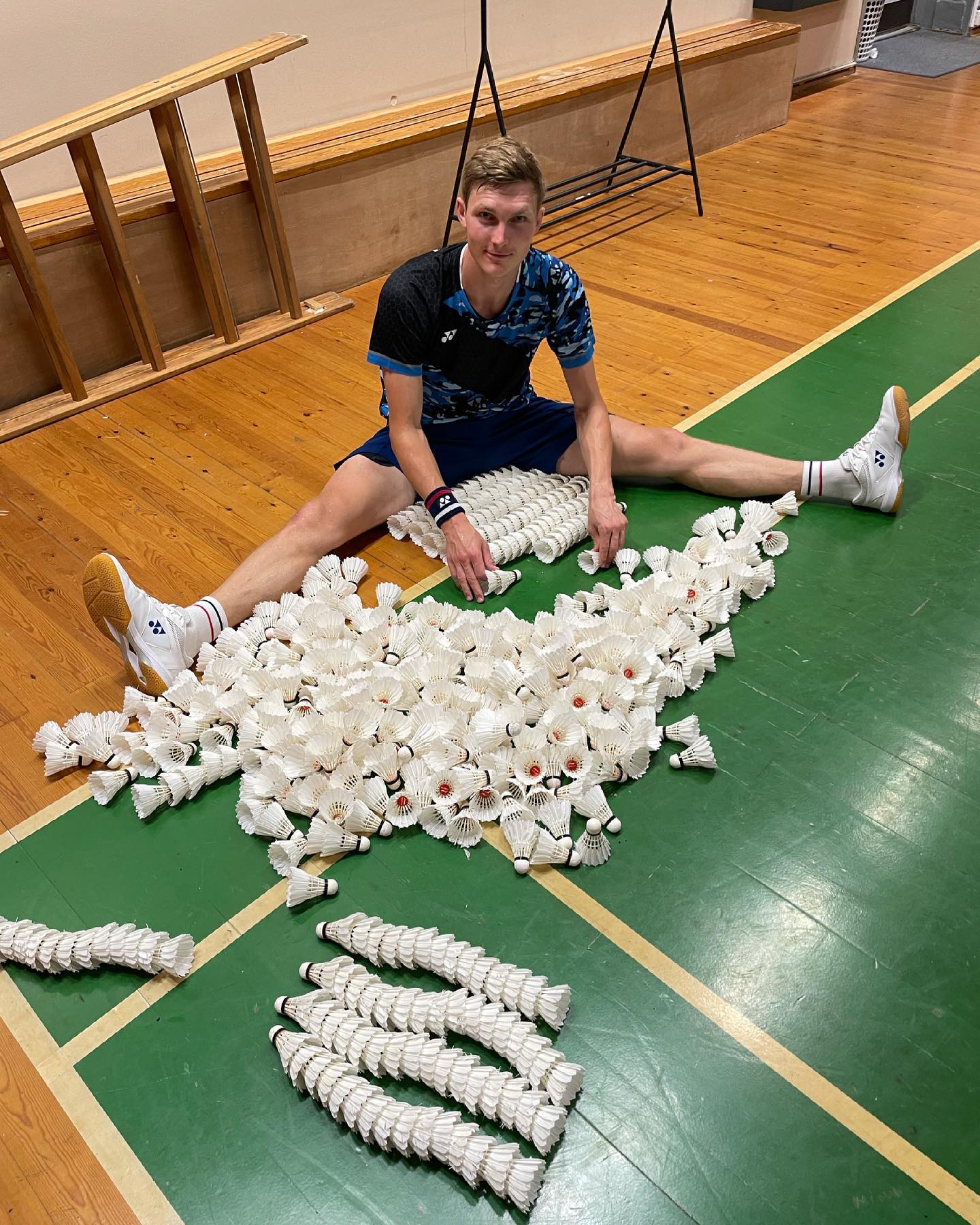 (Denmark's Viktor Axelsen. Photo Credit : Victor's Facebook Page)
Having started his winning streak at the YONEX All England Badminton Championships in Birmingham, England in March 2022, Axelsen has gone on to clinch the top spot at the 2022 European Championships, DAIHATSU Indonesian Masters, EAST VENTURES Indonesian Open and most recently, at the PETRONAS Malaysian Open against World No.2 Kento Momota.
The news of Axelsen's withdrawal follows an earlier announcement made by fellow Dane and World No.3 Anders Antonsen, who cited an undisclosed injury as his reason for pulling out of the matches in both Malaysia and Singapore.
Big names still to play at SBO
Although disappointed by the news of Axelsen and Antonsen's withdrawals, the organisers, Singapore Badminton Association (SBA), assured badminton fans of exciting games to come.
"It is unfortunate that Viktor has had to pull out. He would have been a player that the fans would have loved to see in action. Although we will be missing both him and Anders Antonsen, the SBO still boasts a stellar field of close to 25 of the world's top ranking players.
"Some of the names set to light up the Singapore Indoor Stadium include World No.2 women's singles player Tai Tzu Ying and World No.4 men's singles player Chou Tien Chen. Fans can also look forward to our very own world champion Loh Kean Yew as he bids to do well on home soil," said SBA Chief Executive Officer Alan Ow.
Set to play to a record crowd of 6,000 spectators, the Singapore Badminton Open will also see the likes of women's doubles Chinese World no. 1 Chen Qing Chen and Jia Yi Fan as well as mixed doubles Thai World No. 2 Dechapol Puavaranukroh and Sapsiree Taerattanachai take the stage in Singapore.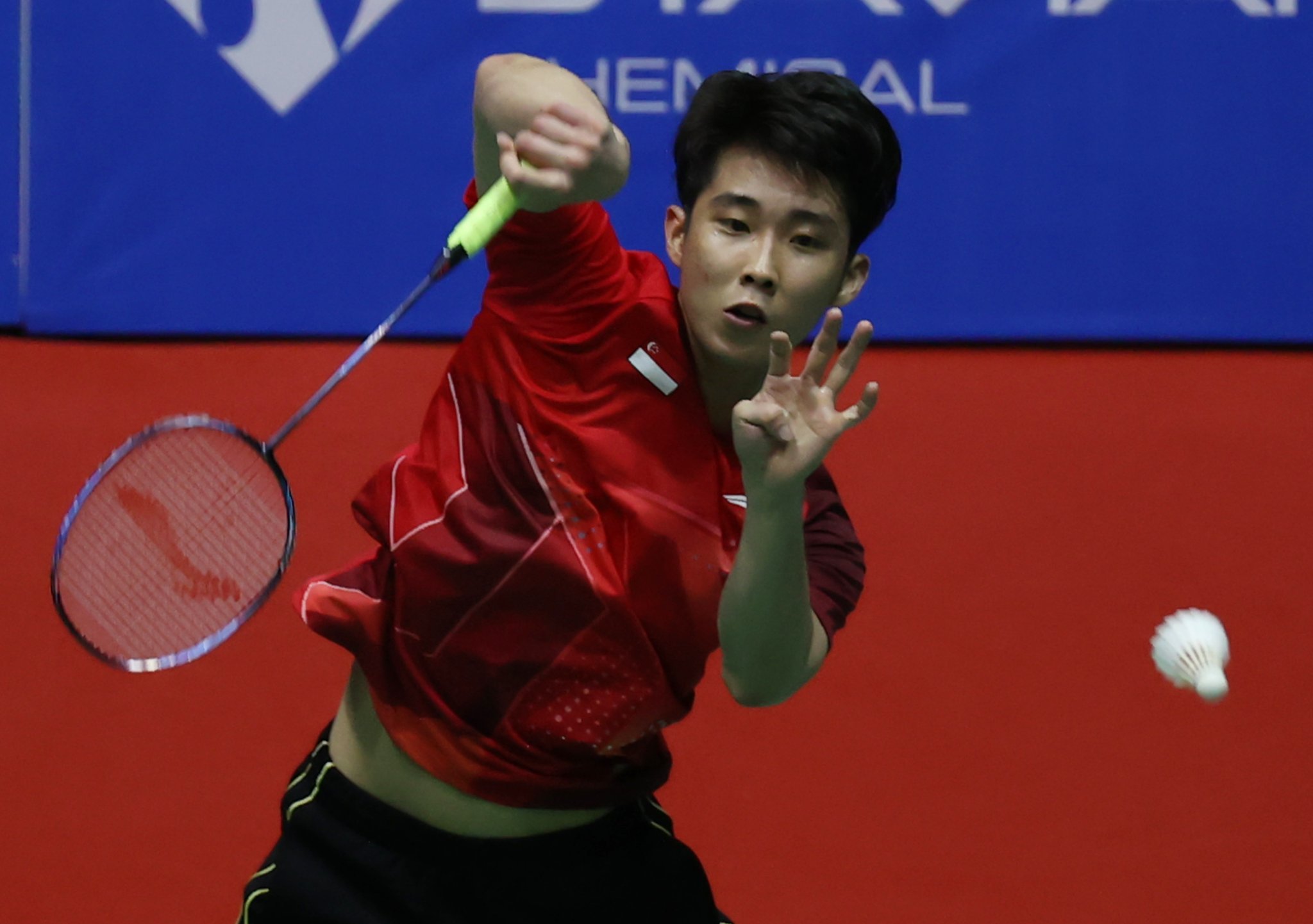 (TeamSG's Loh Kean Yew. Photo Credit : Sport Singapore)
Favourable draw for Kean Yew in men's singles
With the Singapore crowd still waiting for a local men's singles champion since Wee Choon Seng's 1962 triumph, the Singapore faithful will be hoping that Loh can at least be the first Singaporean since Ronald Susilo in 2002 to make the men's singles final.
His chances have been boosted by the withdrawal of Denmark's World No.3 Anders Antonsen. The Dane's absence means that Kean Yew will not face any seeded player until the semi-finals, should he make it to the final four. But to progress that far, he will first have to get the better of France's Brice Leverdez, and then most likely Indonesia's Tommy Sugiarto – who beat the 24 year old in their only BWF World Tour meeting in 2019.
Kean Yew, who crashed to a shock first-round exit at the hands of Hong Kong's Lee Cheuk Yiu at the Malaysia Open lastweek, will be looking to the SBO as a springboard to a return to form. He said: "Although the results could have been better, I feel I am slowly getting back to my best after spending some time out with Covid in March. The next few weeks will be a busy period, with four tournaments in a month. It will be a good test for me and I look forward to the challenge."
Tai hoping to win a hat-trick of SBO titles
Equally hopeful of a good run in Singapore is Chinese Taipei's World No.2 women's singles player Tai.
The 28-year-old, a two-time SBO winner, is the top seed in the women's draw. But before she can make it a hat-trick of Singapore titles, she would first have to contend with a quality field that includes World No.4 Chen Yu Fei of China, World. 7 PV Sindhu of India and World No.8 Ratchanok Intanon of Thailand.
Said Tai, who comes into the SBO in good form after bagging the Super 1000 Indonesia Open title last month: "I got my first title in Singapore, it's a place that is full of memories. I am happy that I can go back to Singapore, a meaningful country to me, after so many years."
Tickets start from $5 for children and $30 for adults
Singapore Badminton Open 2022 takes place from 12 - 17 July 2022 at the Singapore Indoor Stadium. Tickets are selling out fast, with season passes and a number of single-day passes to certain match days, including the semi-finals and finals, have sold out.
Fans can still choose to purchase single-day tickets to other match days. Single-day tickets start from $5 for children and $30 for adults.
Tickets will be available for purchase via Ticketmaster here.