SPL : Hougang United maintain 3rd spot with confidence-boosting 2-1 win over Geylang International FC!
by Circle Stories, on August 20, 2021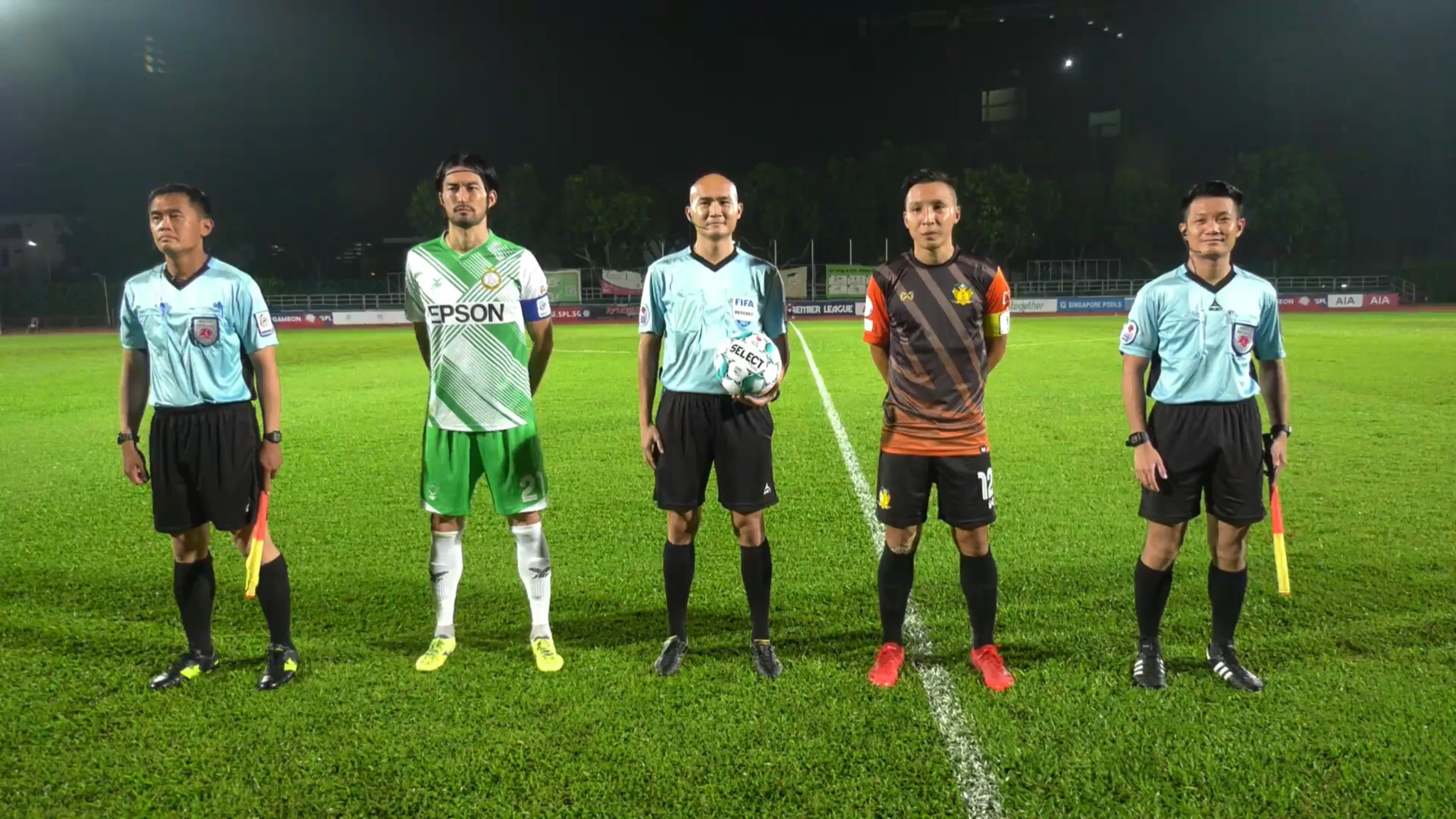 (Match officials + Geylang Eagles' captain Yuki Ichikawa and Hougang United skipper, Fabian Kwok - Image from Live Stream)
By Chia Han Keong
Before the June international break, Hougang United FC (HGFC) had emerged as surprise challengers for the Singapore Premier League (SPL) title, largely on the strength of their swift and direct football and the lethal goal-poaching prowess of league top scorer, Tomoyuki Doi.
The wheels however, have somewhat come off for the Cheetahs after the league resumed last month, as they lost 3 of their 4 matches since the restart. While they are still holding onto 3rd spot, the top 2 clubs Albirex Niigata (Singapore) and Lion City Sailors have pulled away from them.
On Friday night (20 August), Hougang took a step in the right direction with a 2-1 win over second-from-bottom, Geylang International FC (GIFC). Yet, the win at Hougang Stadium could not mask over what had been a lacklustre performance by the Cheetahs, who were on the back foot against a spirited but wasteful Geylang side for much of the match. Only 2 pieces of clinically-taken goals by Shawal Anuar and Hafiz Abu Sujad earned them the narrow victory.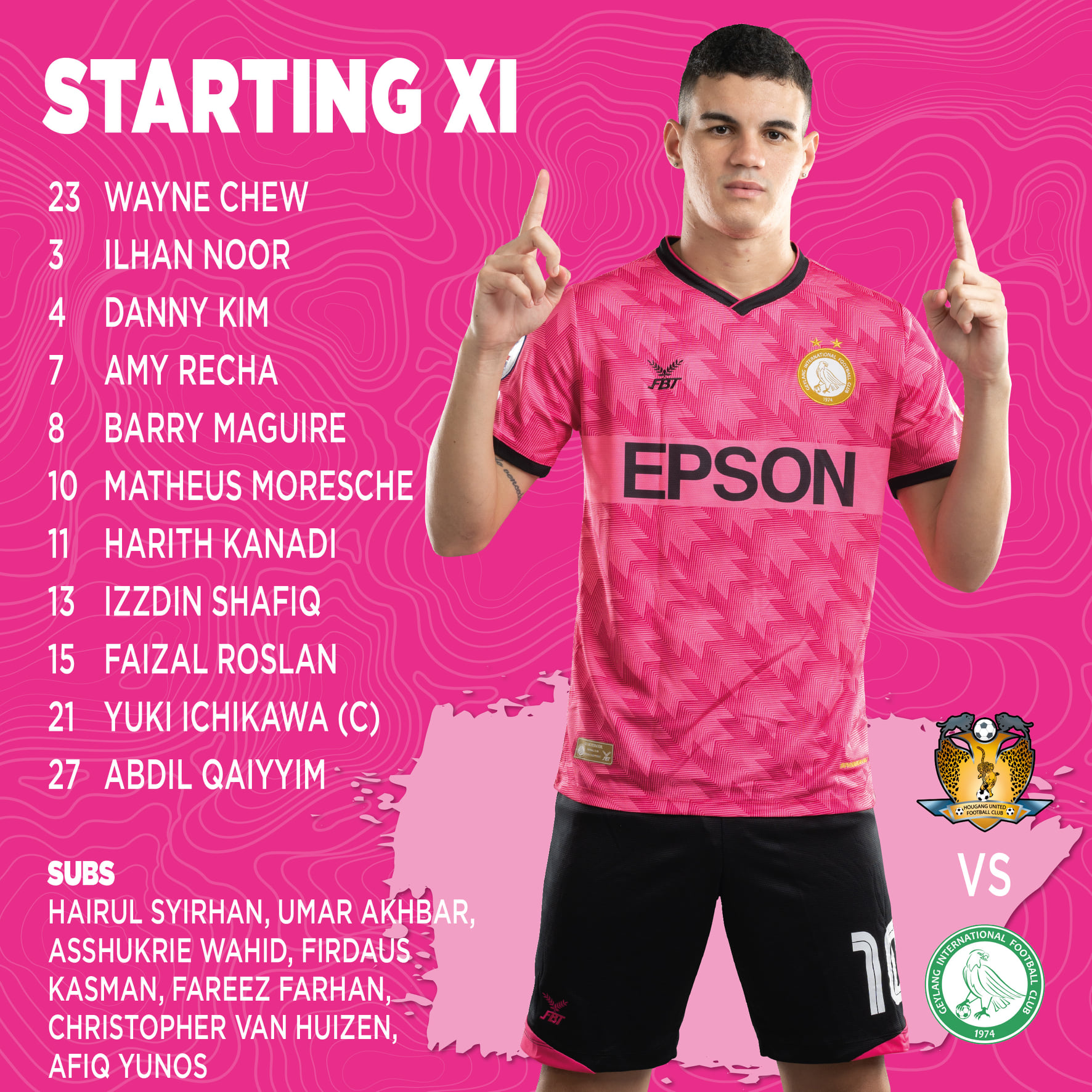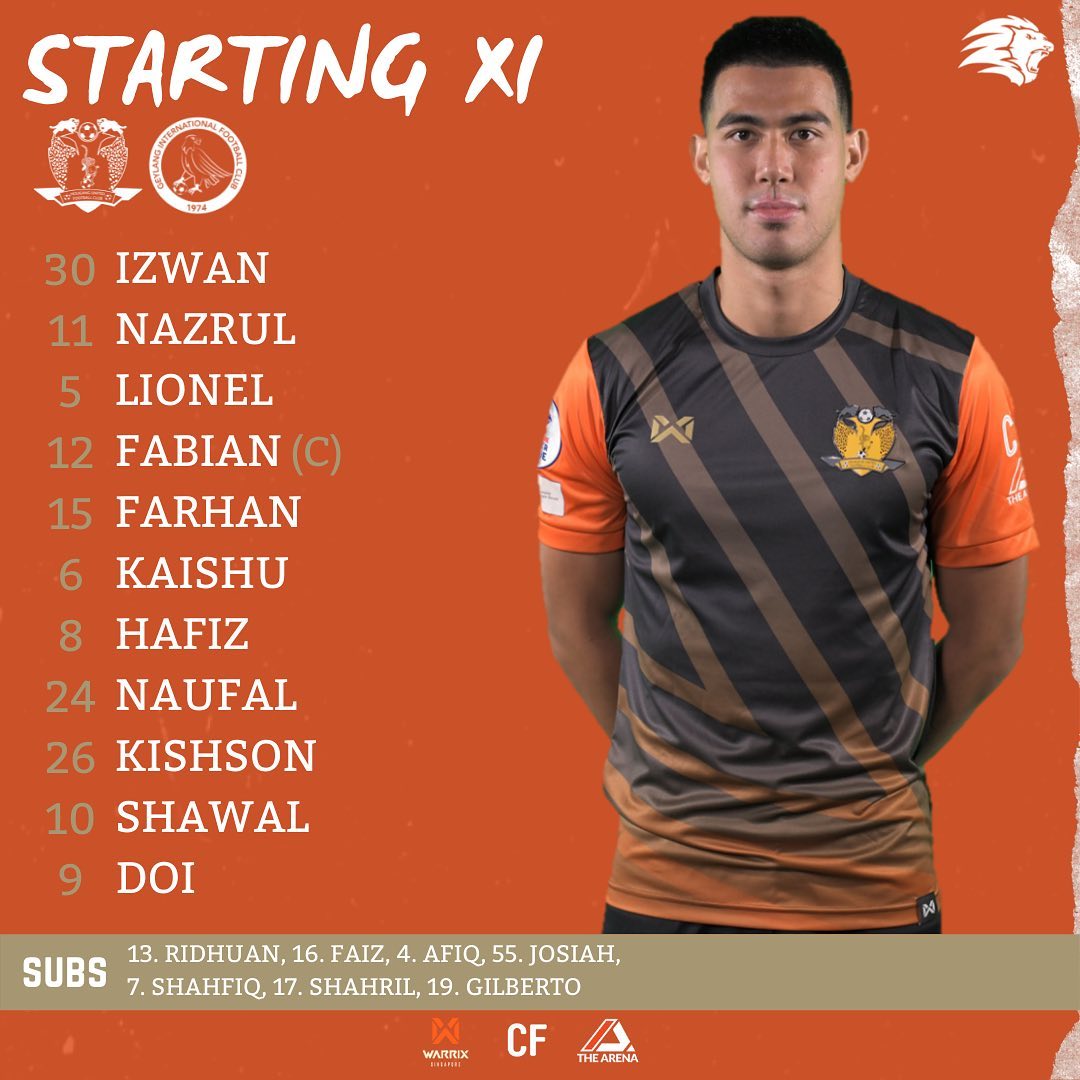 Indeed, the home side started the match just like a team bereft of confidence after a bad run of results, lacking fluency in attack and failing to string a coherent string of passes with any regularity. On the other hand, the Eagles started full of vigour, as if desperate to find the goals and points to get them off the lower half of the league table. However, forwards Matheus Moresche and Amy Recha Pristifana could not turn their numerous half-chances into goals amid a largely forgettable first half.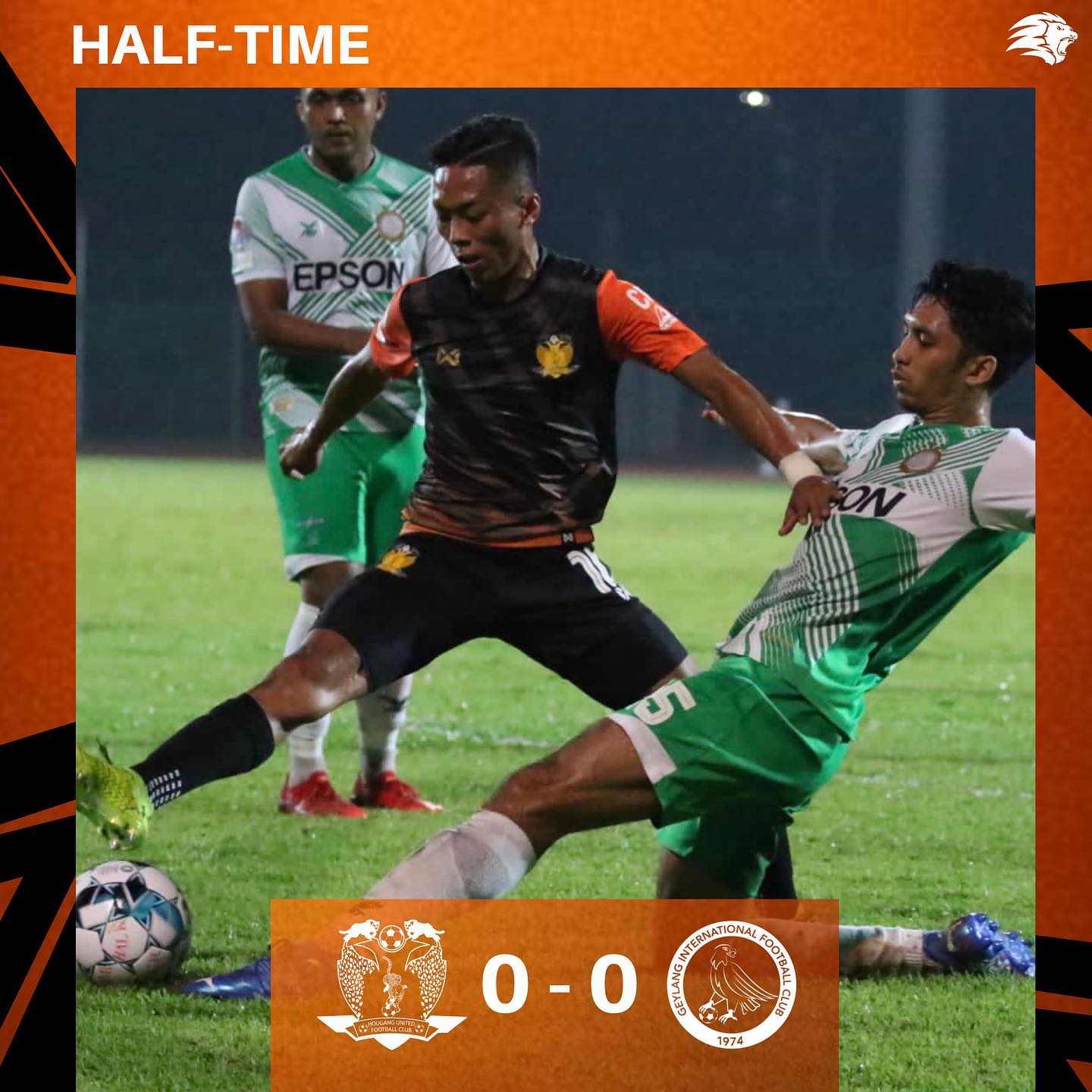 The start of the second half heralded a more determined Hougang side, as they immediately seemed sharper with their passing. First, Naufal Azman tested Geylang goalkeeper Wayne Chew - now the Eagles' first-choice custodian following the recent retirement of Zainol Gulam - with a stinging shot at the near post. Then, Farhan Zulkifli's long-range attempt sailed just over the crossbar following a poor Geylang clearance from a corner.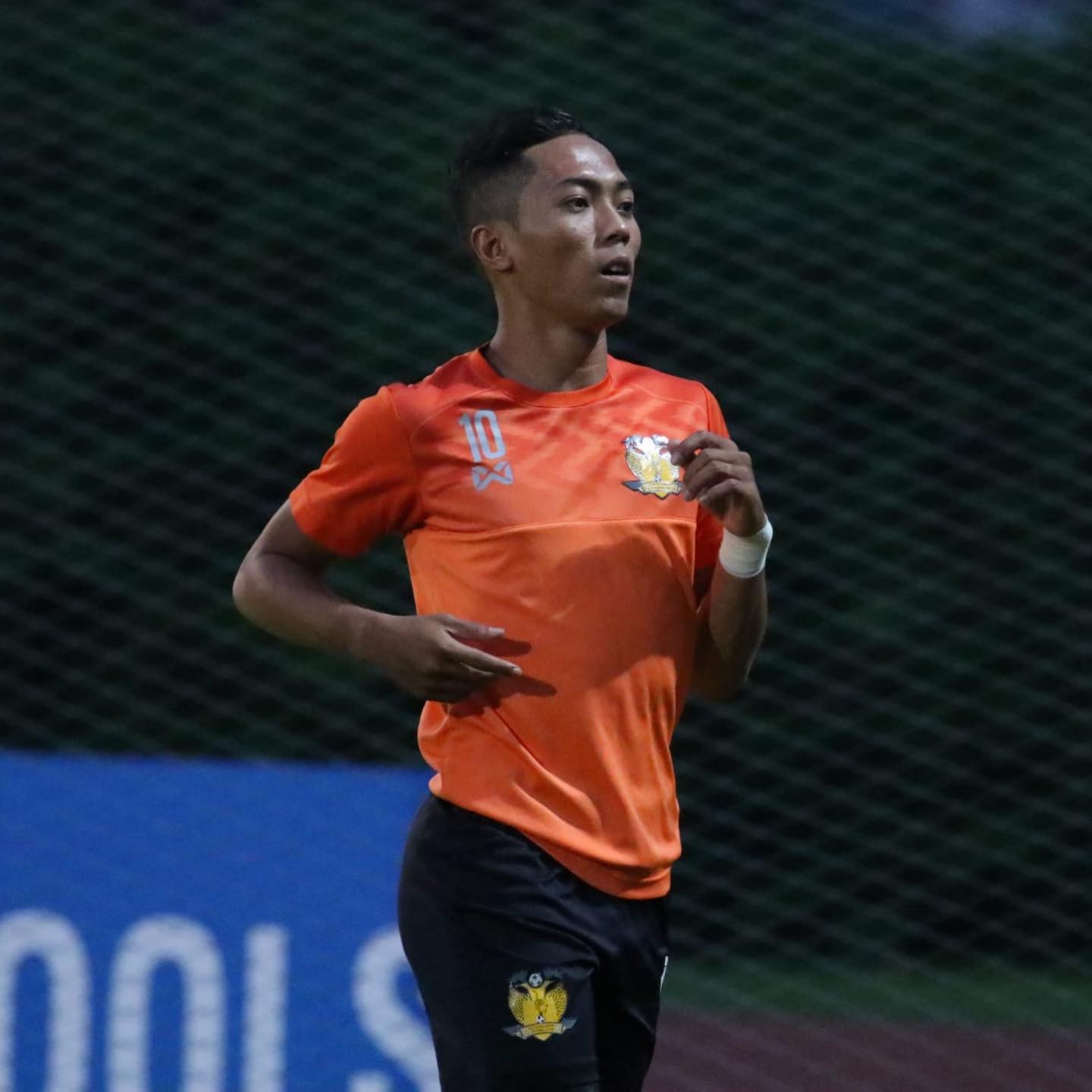 (HGFC's Shawal Anwar - Photo by Hougang United FC)
Just as Geylang seemed to have weathered Hougang's mini-revival, the hosts struck with a beautifully-worked goal in the 59th minute. Substitute Shahfiq Ghani received the ball in central midfield from Afiq Noor, and immediately swivelled to make a superb cross-field pass towards Shawal. Hougang got lucky when Geylang defender Faizal Roslan missed the clearance, allowing Shawal a clear sight on goal. The Hougang right winger made no mistake with a well-placed shot past Chew. 1-nil to HGFC on the hour mark.
That goal had all the hallmarks of Hougang at their direct best early in the season, and they played with far more confidence after making the breakthrough. And as Geylang huffed and puffed in search of an equaliser, the Cheetahs struck again in the 76th minute.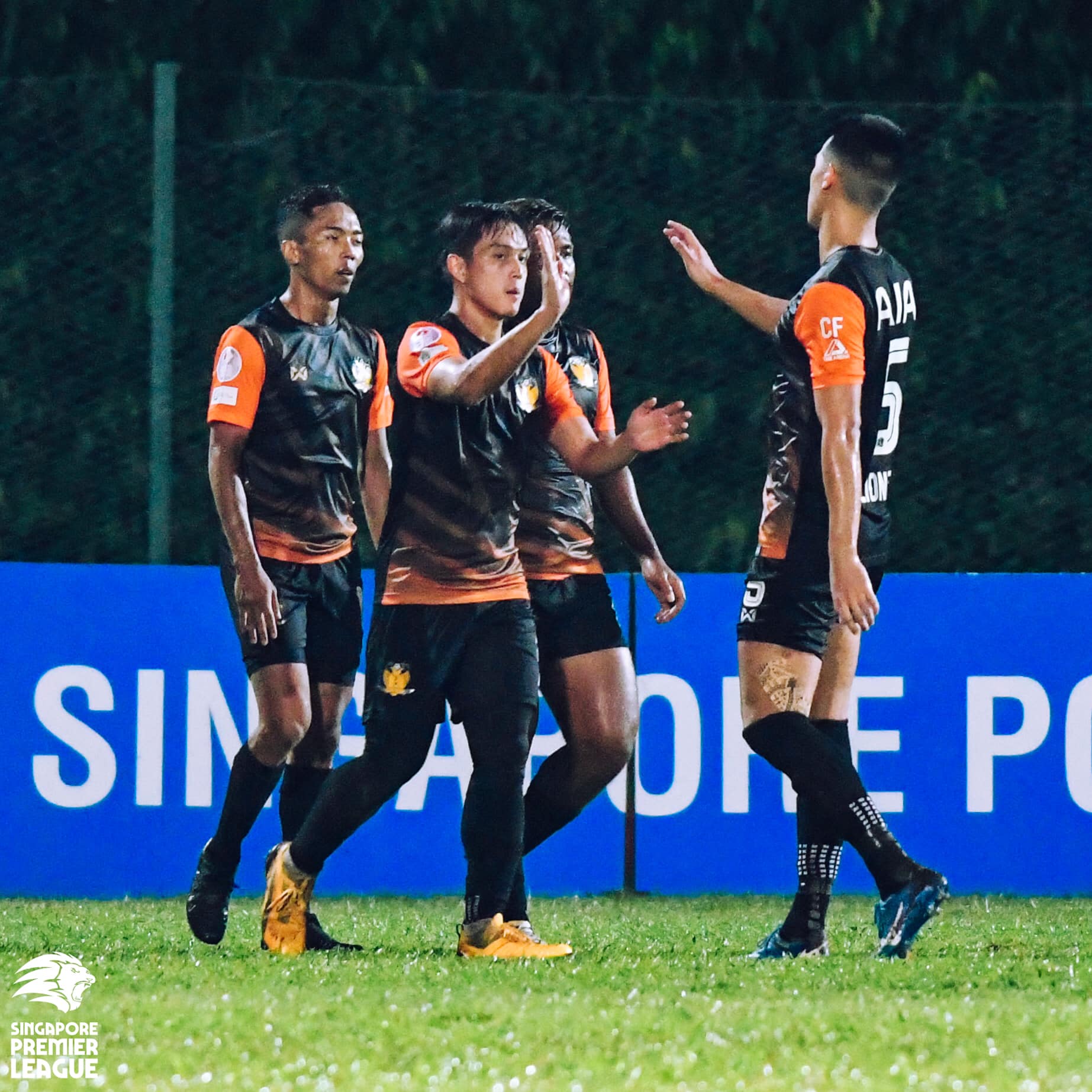 (HGFC's Hafiz Sujad - Photo by Football Association of Singapore)
There seemed little danger when the ball broke to Hafiz in the centre of the pitch, but the former Singapore international - who was probably their best player in the match - took a few strides forward, and suddenly swept a low but accurate shot that crept below a diving Chew before nestling in the bottom-right corner of the net.
2-0 up, and it looked like no way back for luckless Geylang. But they were given a lifeline with a penalty in the 82nd minute, when Farhan was adjudged to have handled the ball in the box.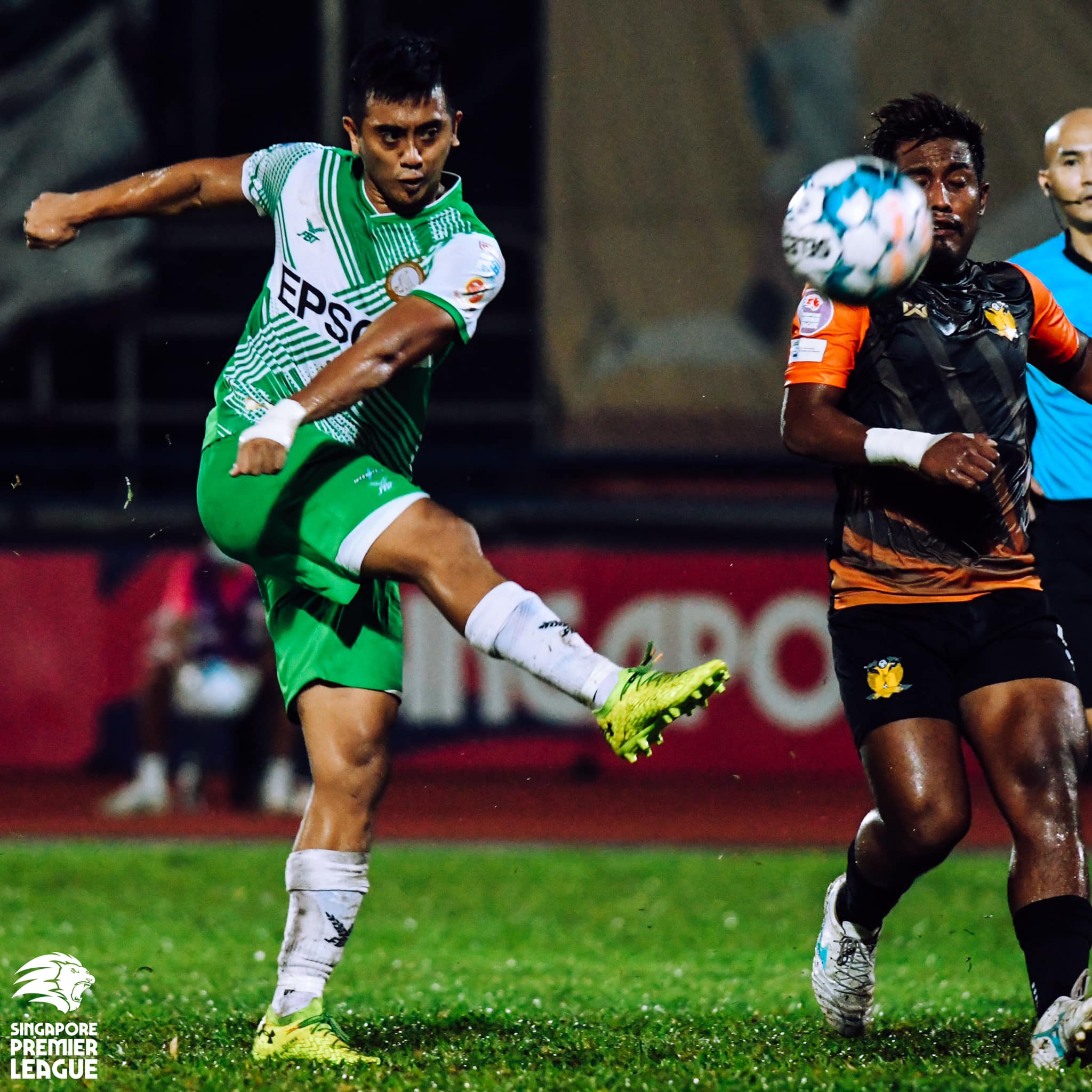 (GIFC's Amy Recha - Photo by Football Association of Singapore)
Amy Recha stepped up to blast the ball past goalkeeper Izwan Mahbud, ensuring a tense final minutes for Hougang. But while he and Danny Kim came close to getting the equaliser, Hougang held on for what had to be, a morale-boosting victory for the team after their tough run of results.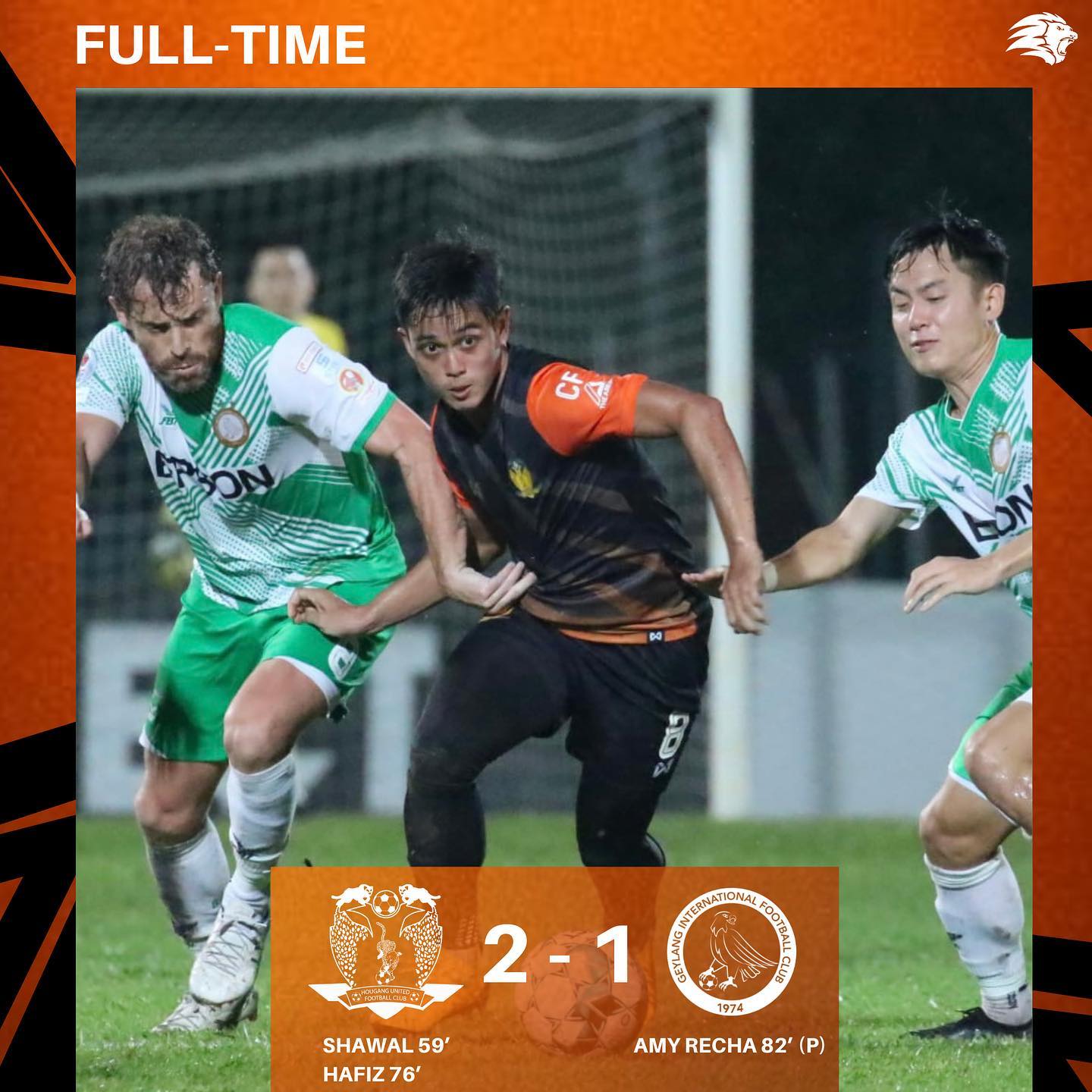 With their 9th win in 16 outings, the Cheetahs are still 5 points behind the top 2 sides and have played one game more. They have however, pulled themselves 8 points clear of 4th placed Tampines Rovers, who still hold 2 games in hand.
HGFC will certainly need to be at their confident best for the next SPL match - a mouth-watering clash with Lion City Sailors on 27 August. Meanwhile, Geylang will try to rebound from this loss when they face Tampines on 25 August.
Chia Han Keong is a freelance journalist who has covered both Singapore and international sports extensively for the past 18 years. He was the sports editor of bilingual tabloid My Paper, and has also worked for The Straits Times and Yahoo News Singapore. He has covered four SEA Games (2009, 2011, 2013, 2019), two Asian Games (2010, 2014) as well as the 2008 Beijing Summer Olympics and the Tokyo 2020 Olympiad. He counts himself as a massive Liverpool, LA Lakers and Rafael Nadal fan.