Sport Singapore Unveils First Edition Of Sport Industry Problem Statements To Stimulate Cross Ideation And Innovation
by Circle, on November 10, 2022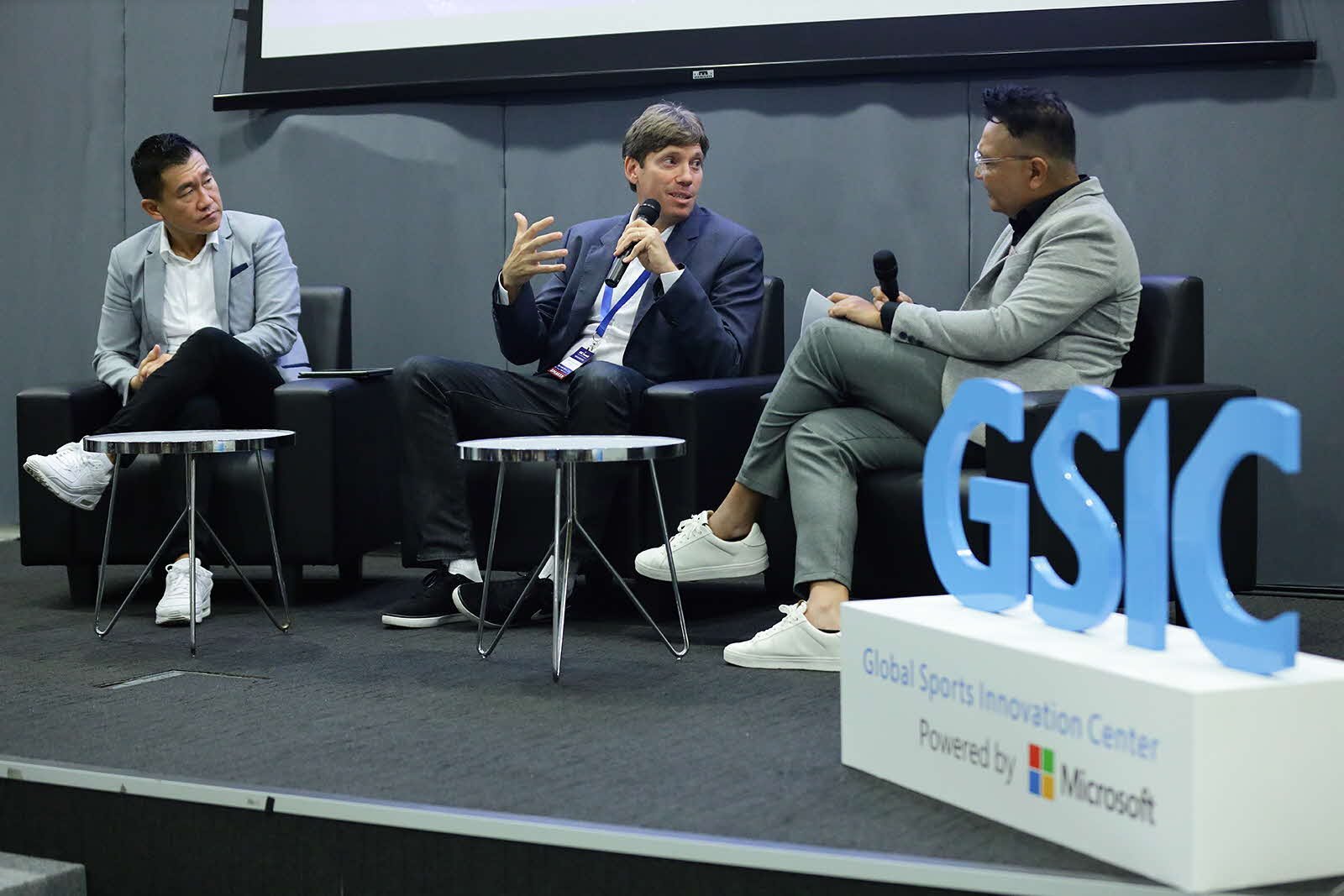 Photo credit: Ministry of Culture, Community and Youth
The first edition of the local sport industry problem statements was unveiled today by Sport Singapore and the Global Sports Innovation Centre (GSIC) to more than 250 participants at GSIC Summit APAC 2022. This first edition features more than 30 problem statements raised by various stakeholders which address real industry needs in areas such as fan engagement, smart venues, sustainability, sport for good, and optimising player performance.
Apart from providing a comprehensive overview of the challenges in the sport industry, the statements are also a call for innovative solutions from the larger market to encourage cross pollination of ideas and expertise sharing. With this vision to drive inter-industry collaboration, SportSG and GSIC also launched the inaugural International Sports Groundbreakers Challenge. Open for application from today till 21 January 2023, this challenge is a public call for local and international companies to develop innovations in response to the identified problem statements.
Identifying the Industry's Needs and Challenges
Spearheaded by SportSG, the exercise of engaging partners to identify the respective problem statements helped to provide a thorough overview of the current challenges that businesses face. GSIC also played a key role in the process by reaching out to their extensive members network to aggregate relevant problem statements. Following inputs from more than 50 partners including private businesses, sport academies, and National Sport Associations both in Singapore and overseas, SportSG has identified more than 30 statements that are underpinned by the key pillars:
Fan Engagement – driving meaningful interaction and community activation with fans and participants that transcends geographical limits
Smart Venues – efficiently manage and cater to different audience size and profile through technology
Athlete Performance – leveraging technology to optimise athletes' training and improve performance
Sustainability – using technological applications to encourage sustainable practices within the sporting industry
Sport for Good – efficient use of digital solutions to increase accessibility of sporting activities and create more opportunities to play
"The idea to publish this comprehensive set of industry problem statements stems from ongoing engagements with more than 50 partners. Through these discussions, we identified that the key challenges industry partners faced tend to revolve around a few key pillars such as fan engagement, venue management, and player performance. More recently, sustainability has also ranked high in the discussed topics. This presented an invaluable opportunity for SportSG to proactively aggregate the different industry challenges and provide an overview of the key needs of the ecosystem. Another key objective in publishing the problem statements is to engender a culture of open innovation and set the pathway for the industry's digital transformation. With the International Sports Groundbreakers Challenge, we look forward to uncovering some trailblazing and innovative technological solution that address the individual problem statements," said Mr Roy Teo, Chief of Industry Development, Technological & Innovation Group, SportSG.
With the fast-moving pace and dynamic nature of the industry, SportSG aims to refresh the problem statements on a regular basis to give companies an accurate and relevant reflection of the scenario in the local and global sporting industry.
Pushing the Boundaries with Technological Developments
In the same vein of driving transformation and enabling capabilities development, the International Sports Groundbreakers Challenge jointly organised by SportSG and GSIC seeks to inspire companies to push the envelope to ideate innovative solutions. Taking reference from the problem statements, participating teams will be required to propose a technological solution to resolve the identified issue. Participation is open to all to encourage cross industry and cross border collaboration while enabling start-ups to work alongside tech giants of the industry.
"In GSIC APAC's first year of operations, we've increased our Asian-based members by 33% and today have more than 60 members on board. One of GSIC's main goals has always been to provide access to innovative digital solutions for the region's sports entities through a robust partner ecosystem. That's why we are proud to be launching International Sports Groundbreakers Challenge in collaboration with Sport Singapore. This will be an invaluable opportunity for our members to showcase their technological solutions and expand the organisation's footprint beyond their home base," said Mr. Sebastian Lancestremere, GSIC President and Sports Managing Director at Microsoft.
The International Sports Groundbreakers Challenge is open for application from now till 21 January 2023. Interested applicants can find out more about the problem statements and are welcome to submit their proposals via the official website. 10 winners of the challenge will be announced in April 2023.