6-time European Champions Liverpool FC are back in the Lion City!
by Circle Stories, on July 13, 2022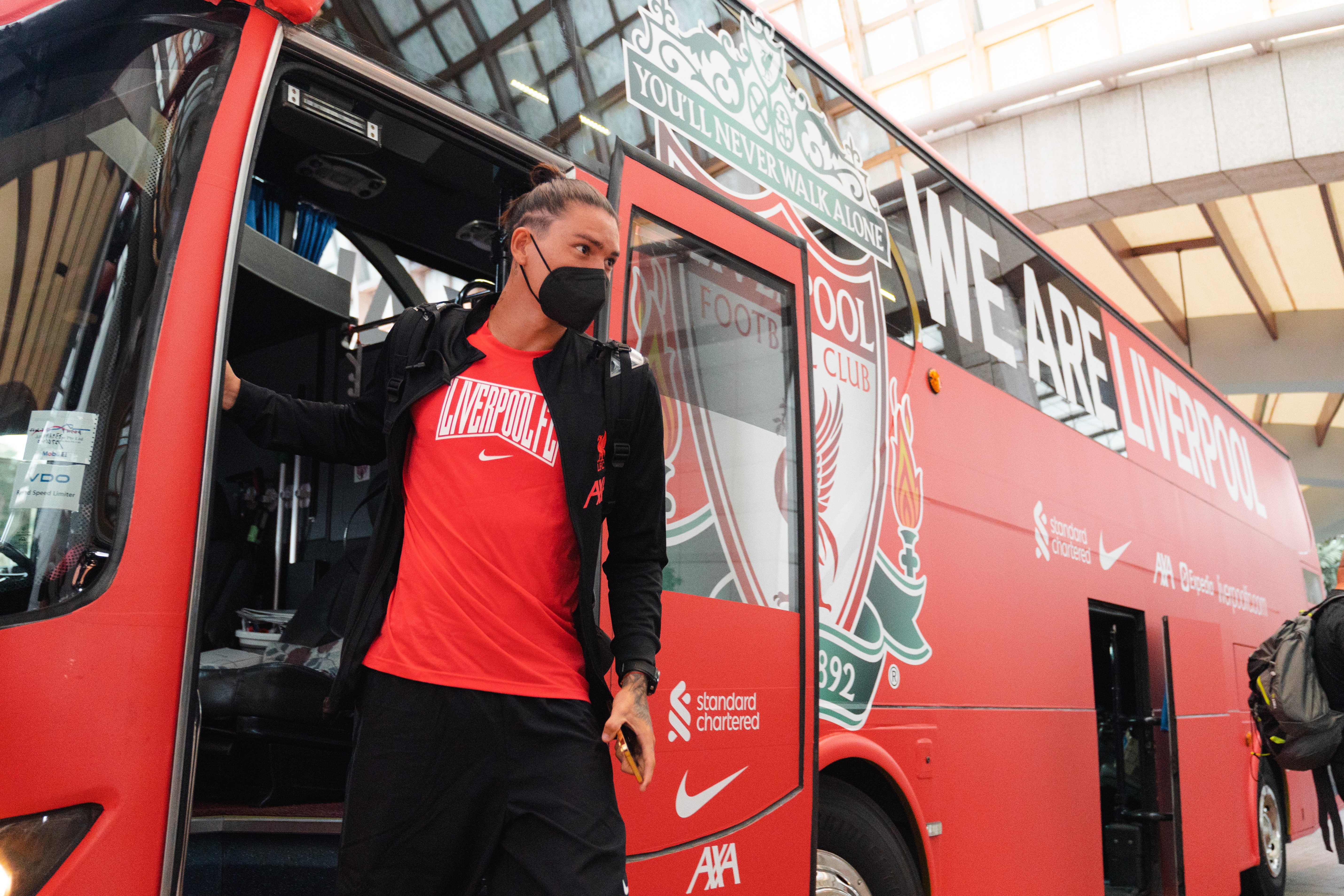 (Liverpool FC's pre-season signing Darwin Nunez arriving at the Ritz-Carlton Hotel. Photo Credit : Standard Chartered Singapore Trophy 2022)
Back in July 2009, close to 50,000 fans jampacked the National Stadium in Singapore, to catch an exhibition match between Liverpool FC and a Singapore side. That Reds team, was managed by Rafael Benitez and the stars who arrived in Singapore included Fernando Torres, Dirk Kuyt, Jamie Carragher, Pepe Reina etc.
Fast forward 13 years later, the Anfield Reds are back in the Lion City for the Standard Chartered Singapore Trophy 2022 clash on 15 July at the Singapore Sports Hub. And their opponents in this pre-season friendly clash are from the English Premier League as well, in the form of Crystal Palace. Both the Reds and the Eagles represent the first professional football clubs to feature in a match in a Singapore, since the pre-Covid phase in 2019. Meanwhile, here's a brief package of photos following Liverpool FC's return to the Republic, after more than a decade!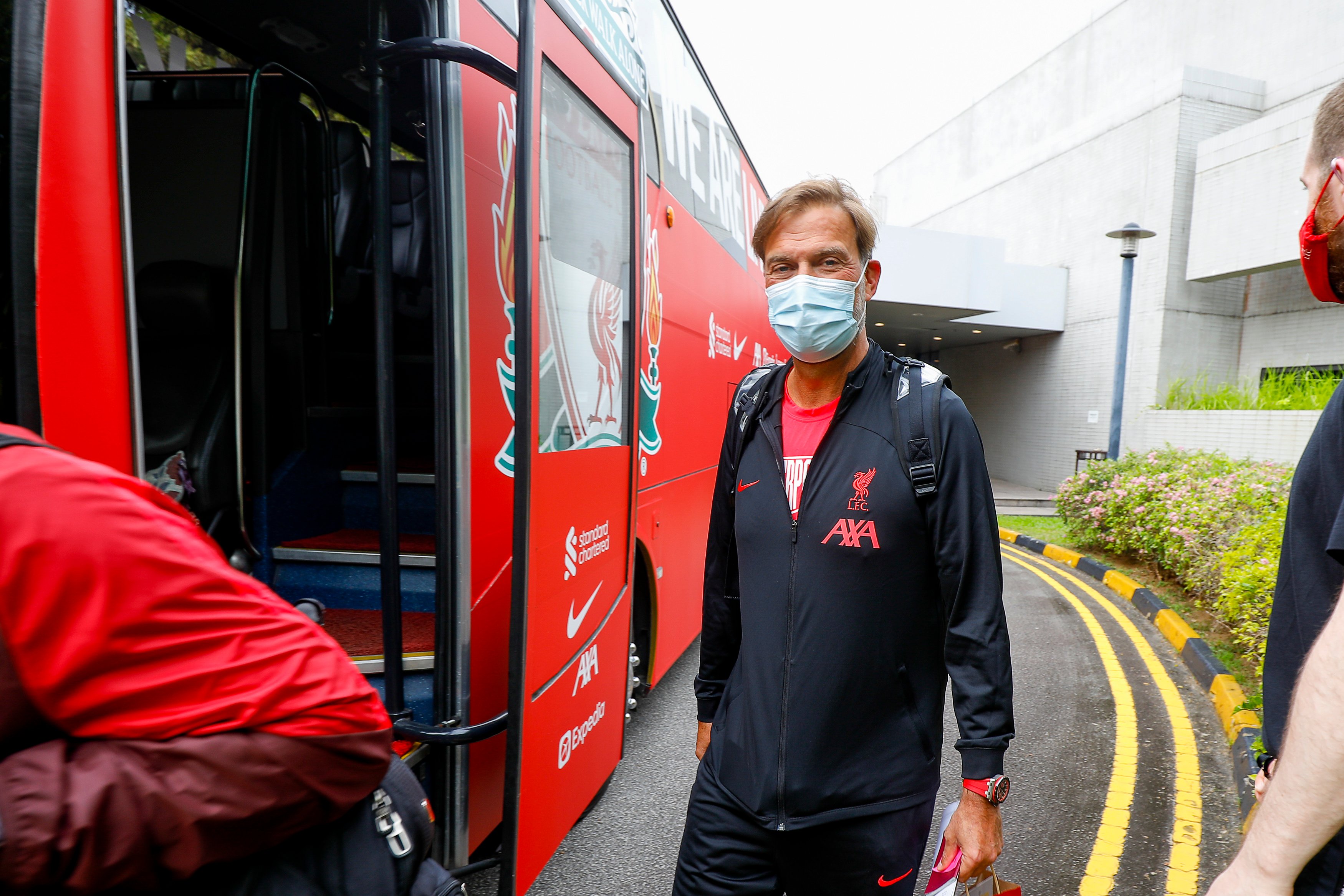 (Liverpool FC Manager Jurgen Klopp at Changi Airport. Photo Credit : Standard Chartered Singapore Trophy 2022)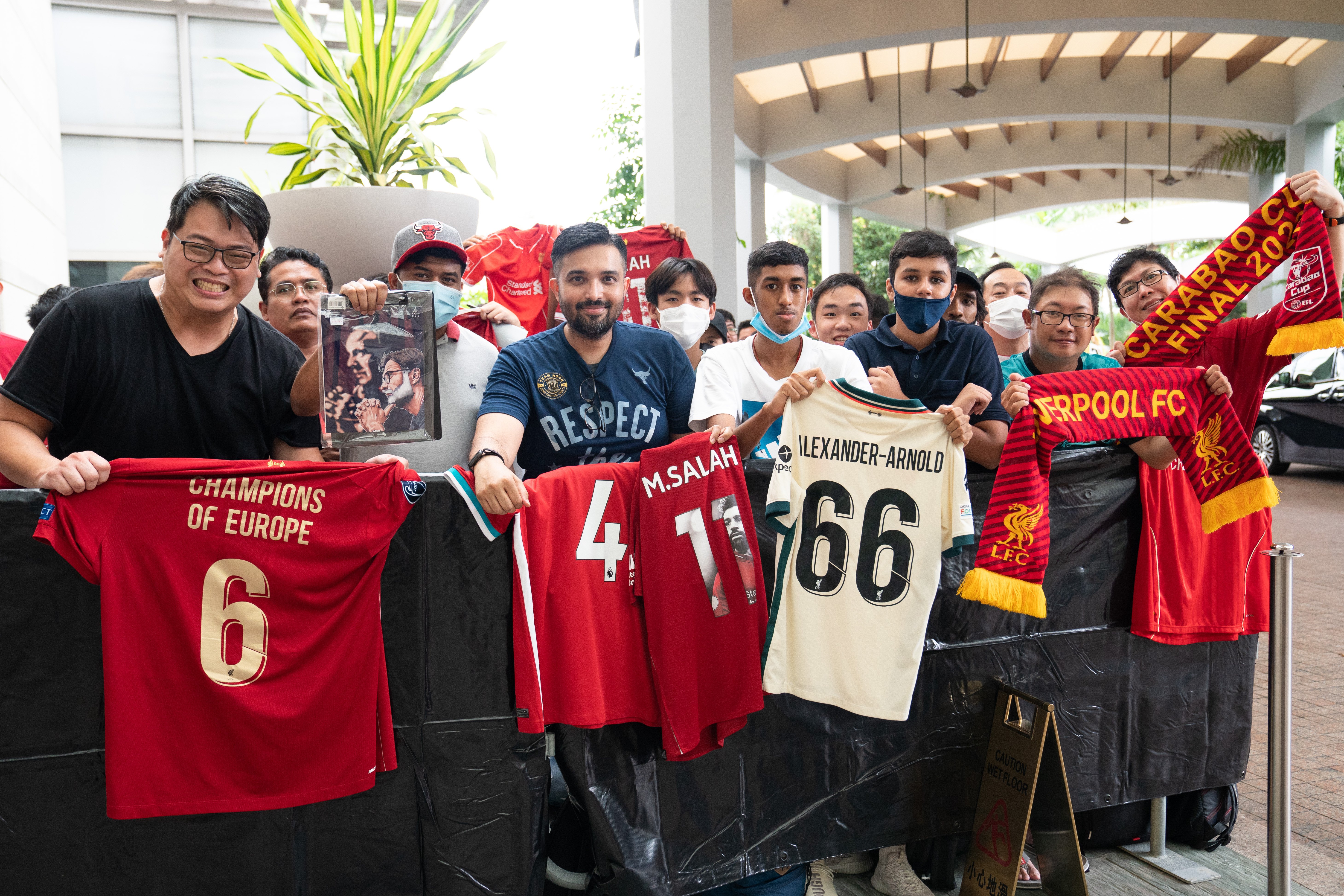 (Some 300 supporters waiting at the Ritz-Carlton Hotel. Photo Credit : Standard Chartered Singapore Trophy 2022)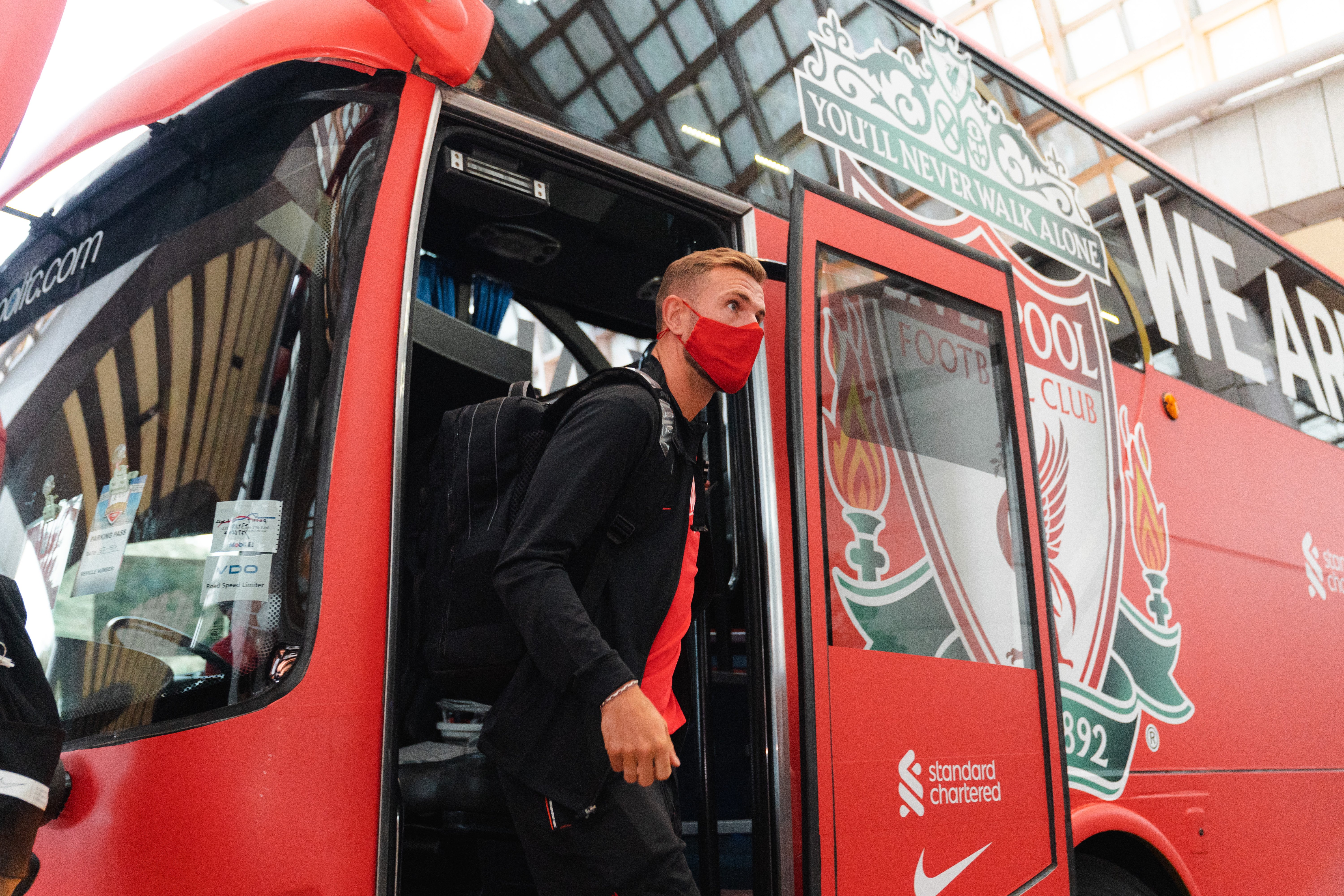 (Liverpool FC Captain Jordan Henderson arriving at the Ritz-Carlton hotel. Photo Credit : Standard Chartered Singapore Trophy 2022)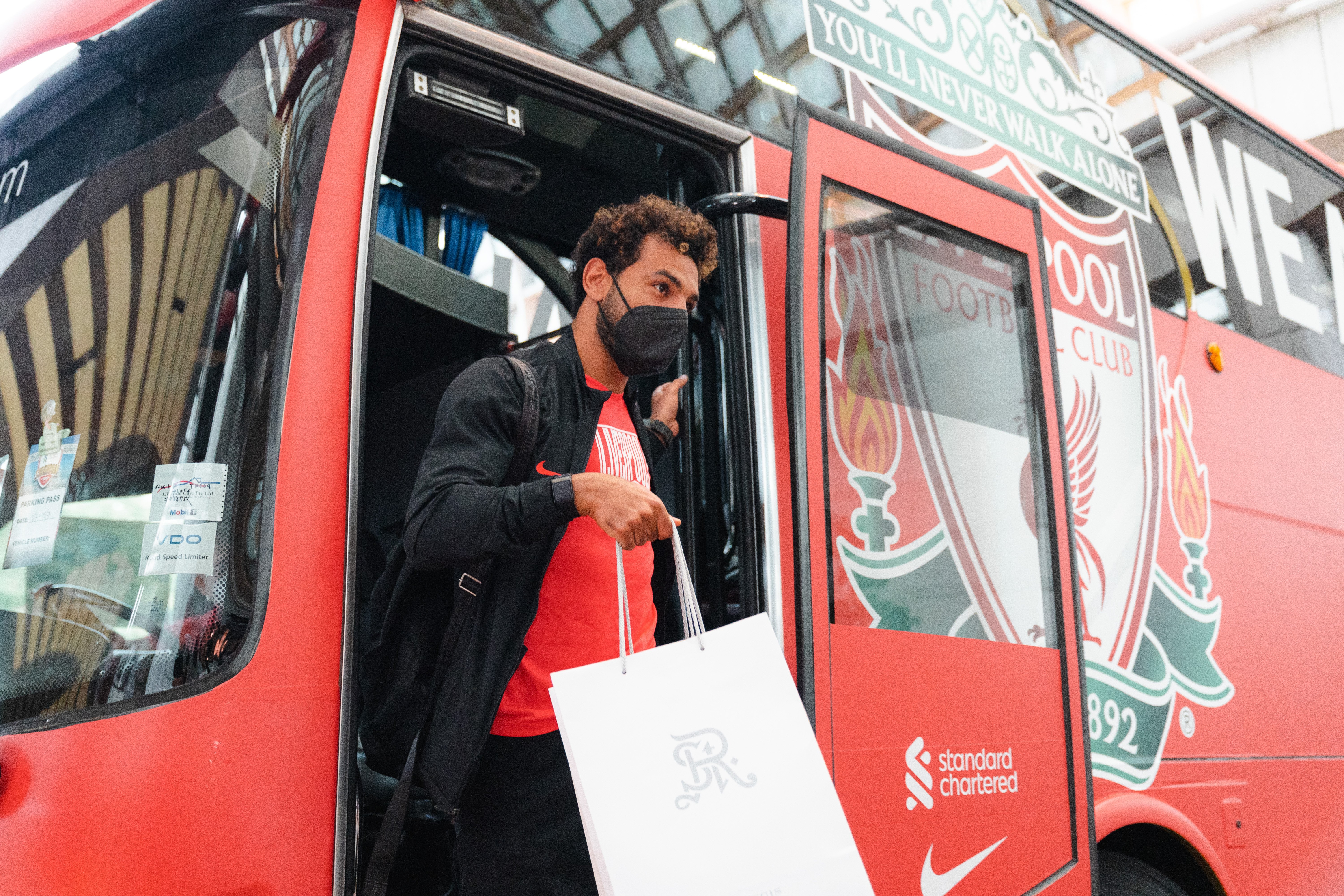 (Liverpool FC Striker Mo Salah arriving at the Ritz-Carlton hotel. Photo Credit : Standard Chartered Singapore Trophy 2022)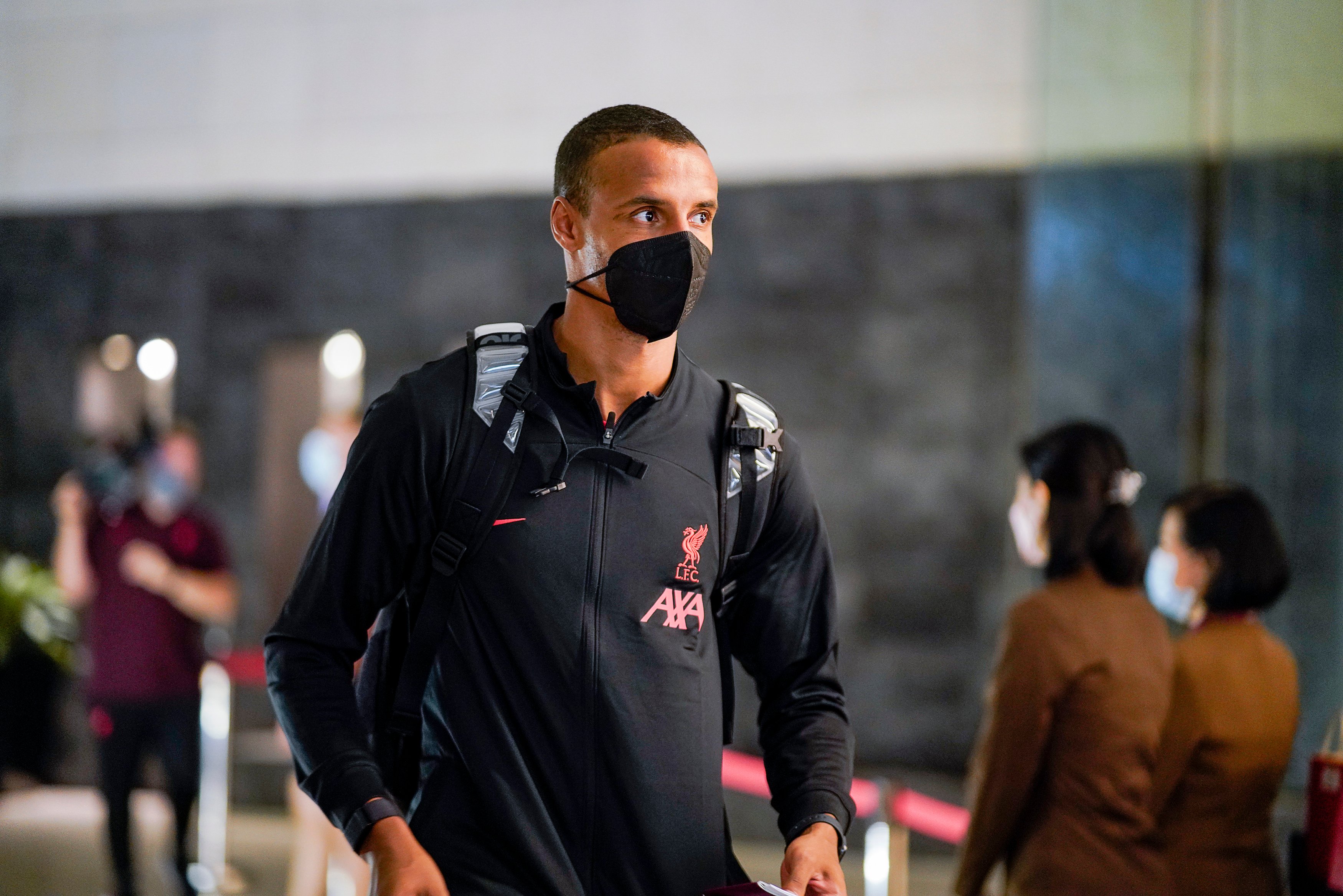 (Liverpool FC defender Joel Matip at the hotel check-in. Photo Credit : Standard Chartered Singapore Trophy 2022)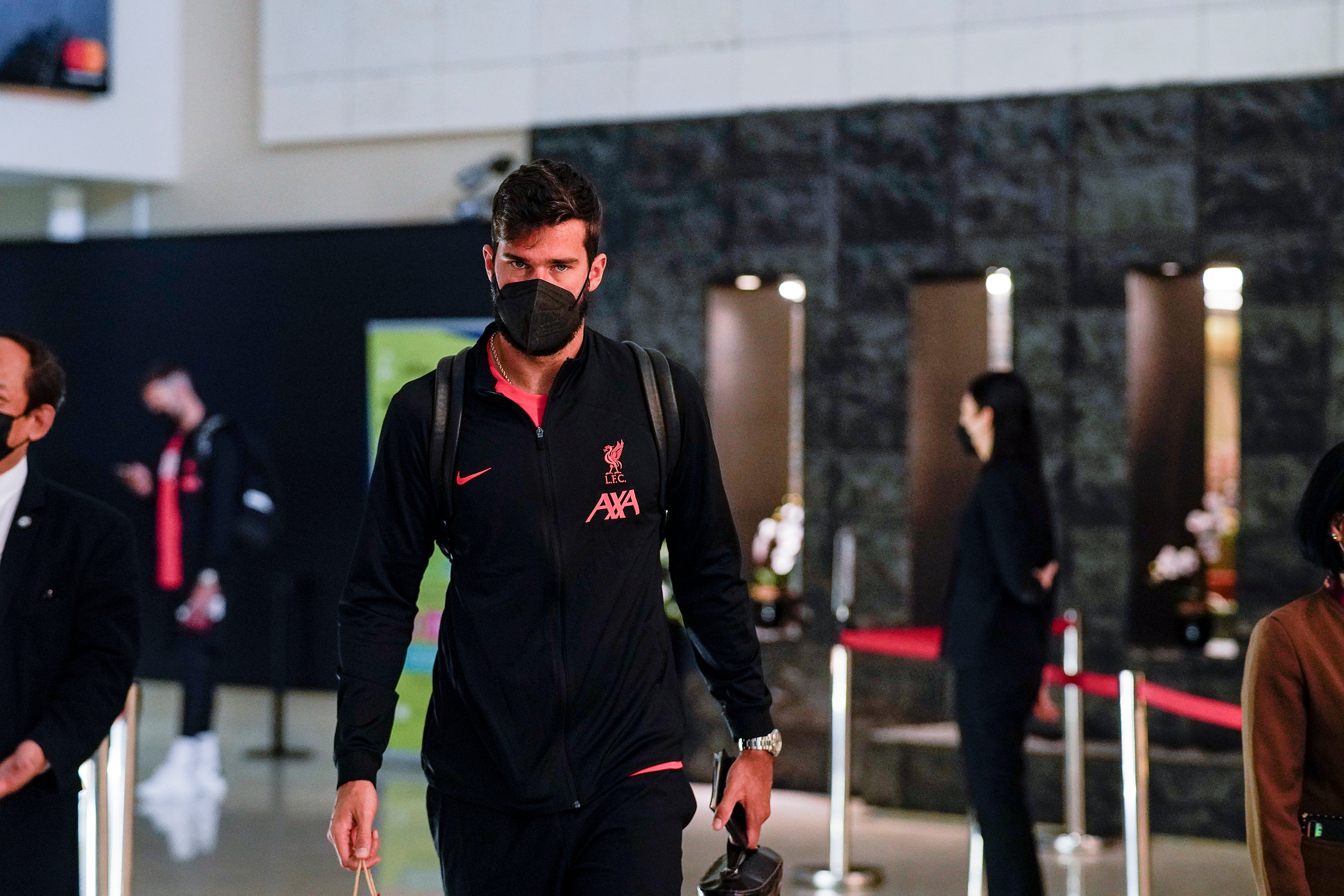 (Liverpool FC goalkeeper Alisson at the hotel check-in. Photo Credit : Standard Chartered Singapore Trophy 2022)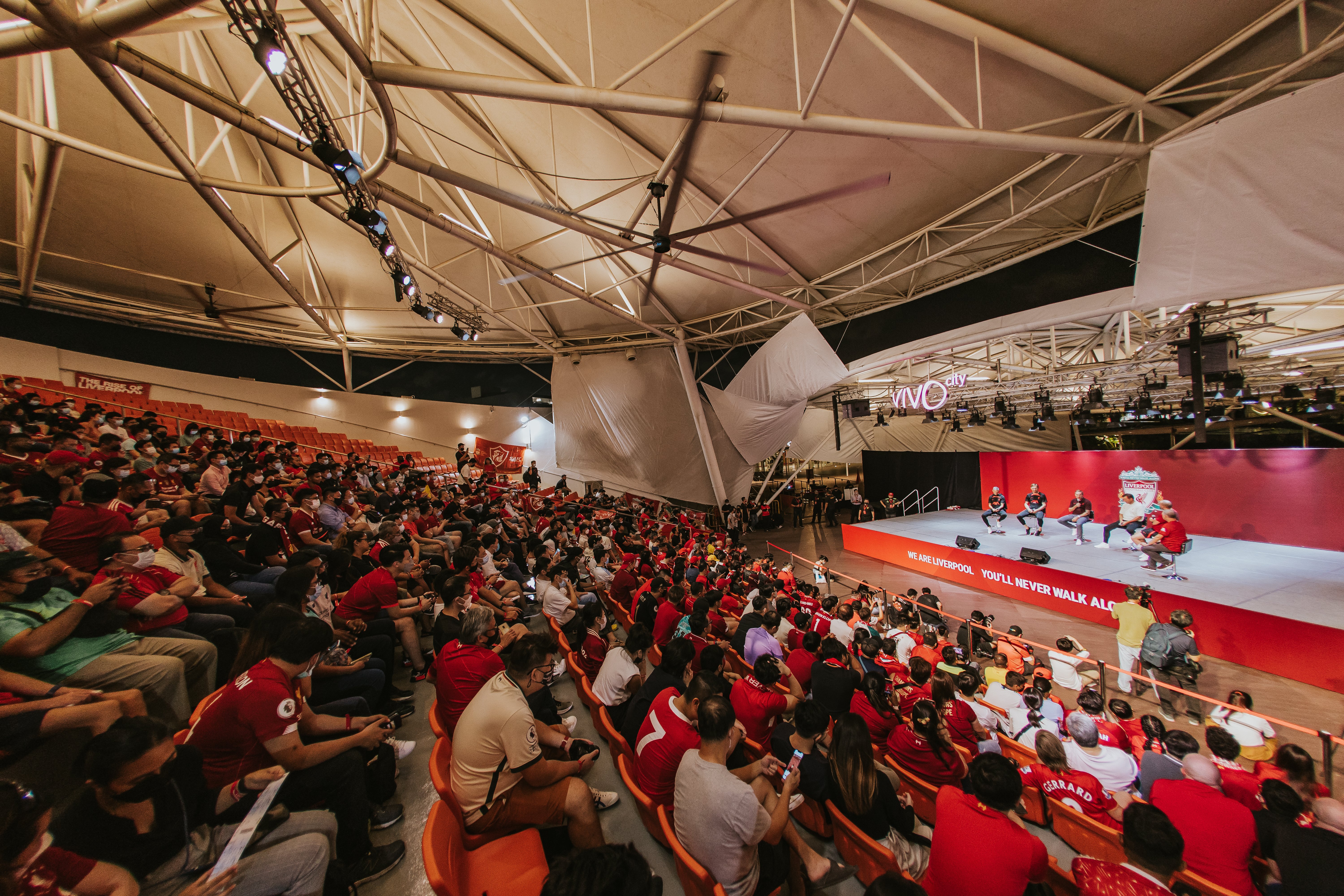 (Hundreds of Liverpool FC supporters at an event with 5 club Legends in attendance at Vivocity. Photo Credit : Standard Chartered Singapore Trophy 2022)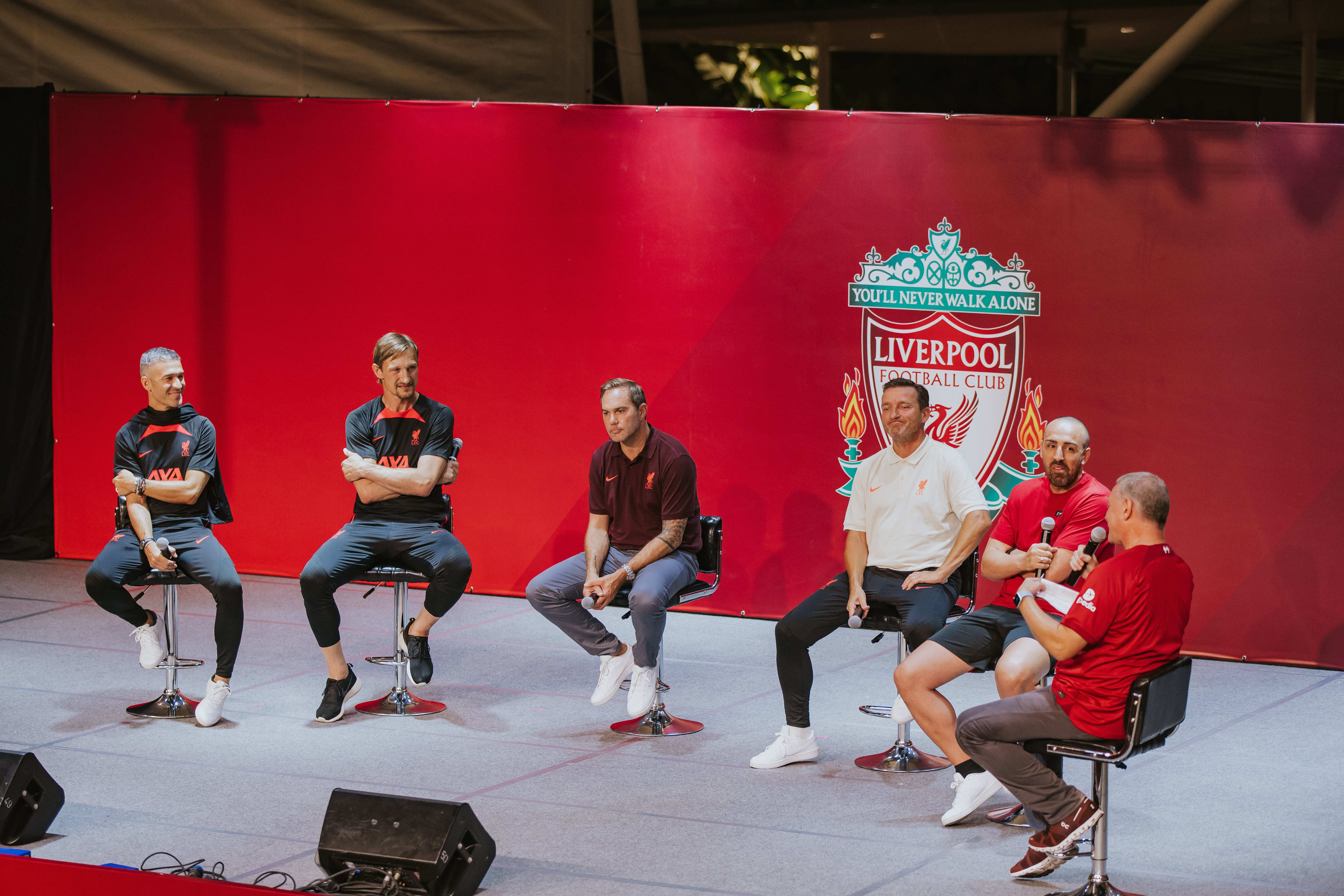 (From L to R : LFC Legends & Ambassadors Luis Garcia, Sami Hyypia, Jason McAteer, Vladimir Smicer and Jose Enrique. Photo Credit : Standard Chartered Singapore Trophy 2022)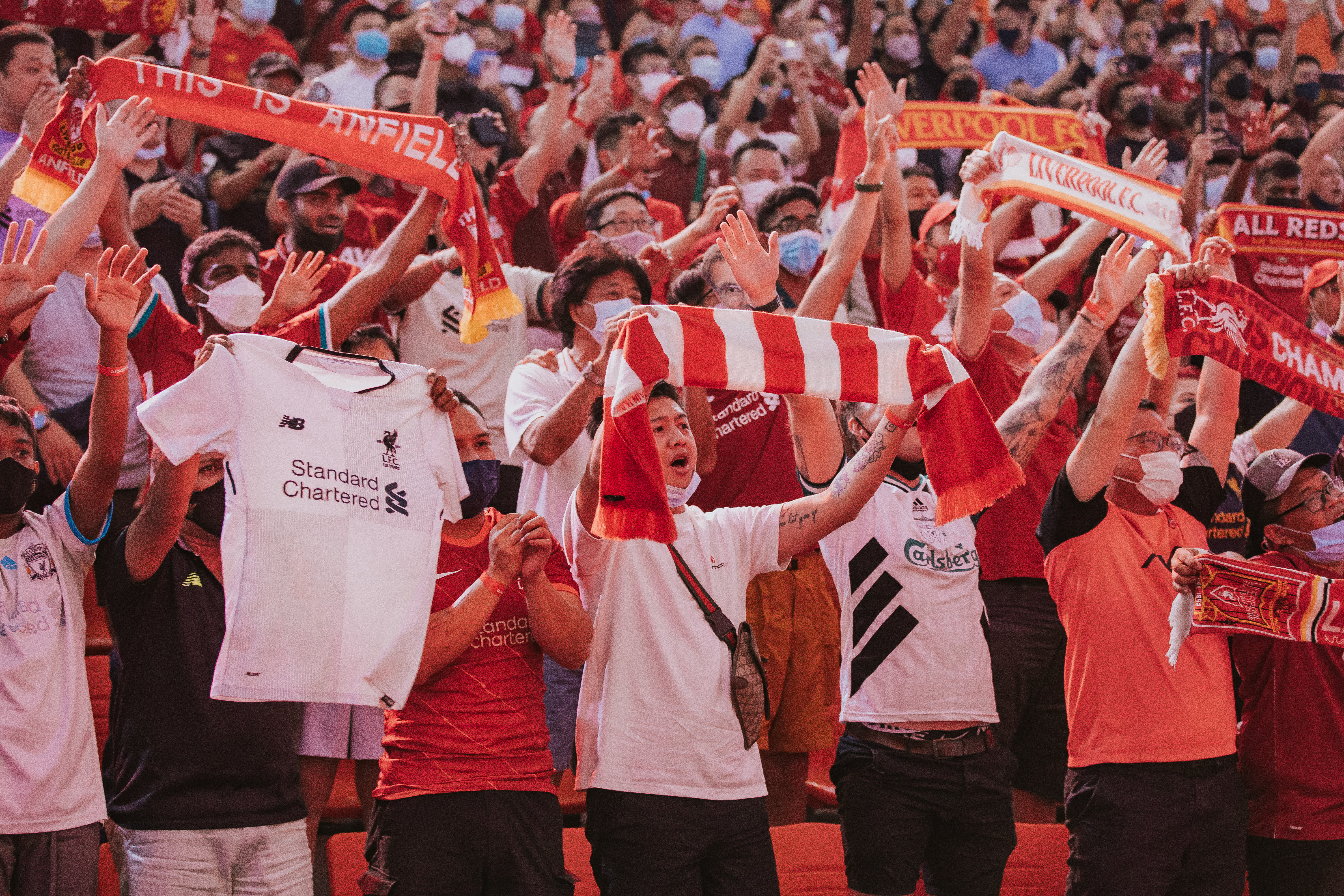 (Liverpool FC fans at Vivocity event. Photo Credit : Standard Chartered Singapore Trophy 2022)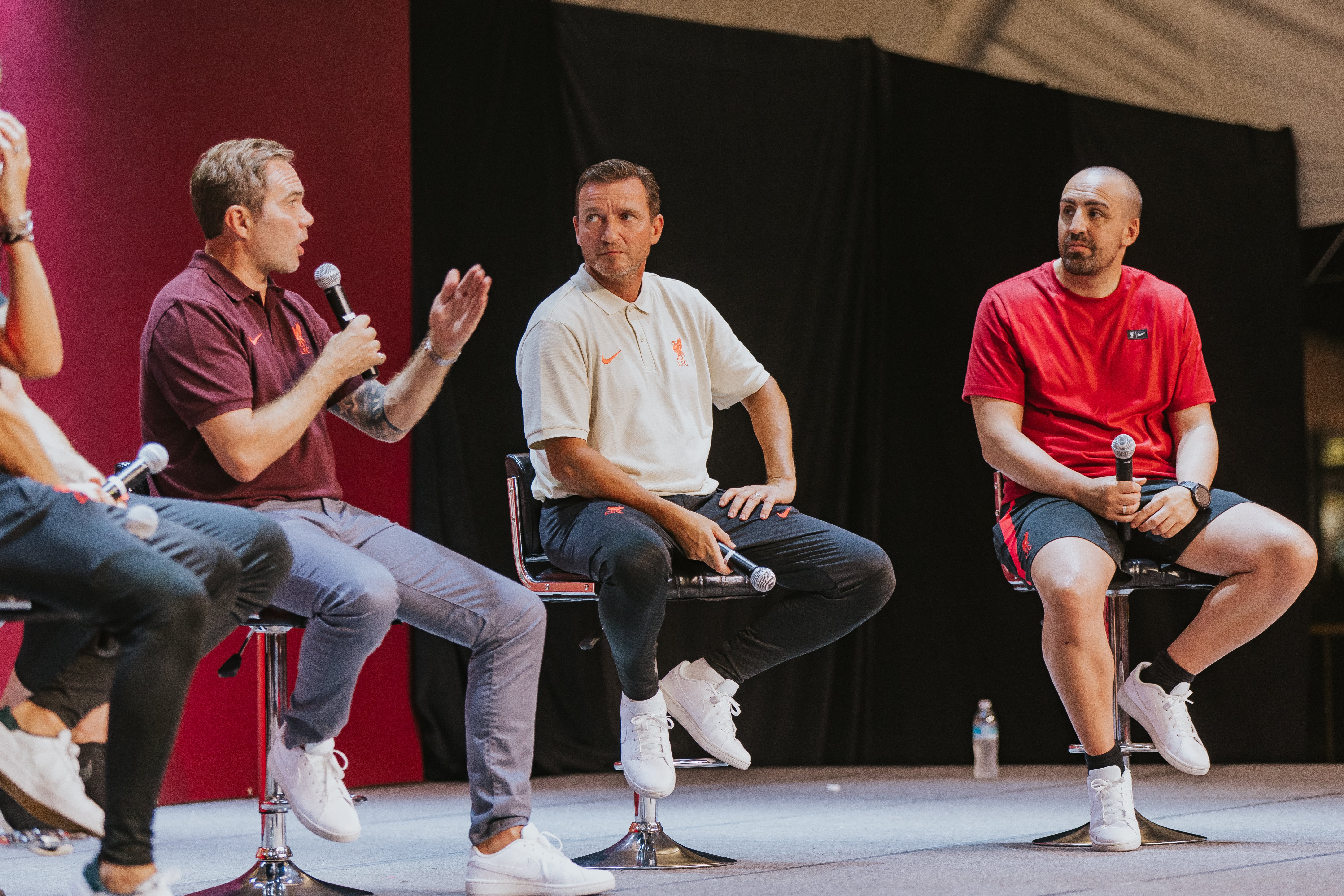 (From L to R : LFC Legends & Ambassadors Jason McAteer, Vladimir Smicer and Jose Enrique. Photo Credit : Standard Chartered Singapore Trophy 2022)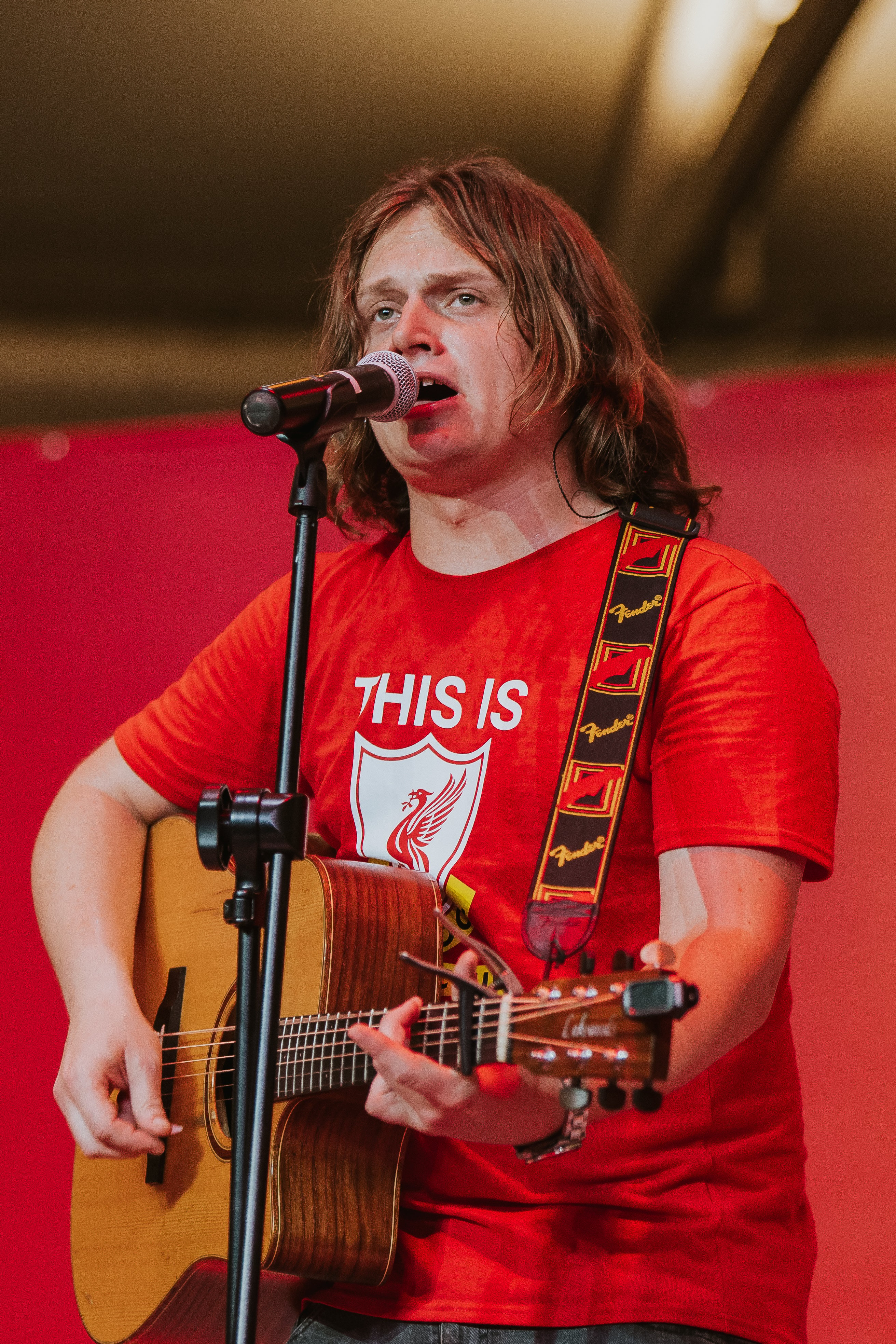 (Liverpool-born guitarist, songwriter and performer Jamie Webster holds a min-concert for the LFC fans at Vivocity. Photo Credit : Standard Chartered Singapore Trophy 2022)