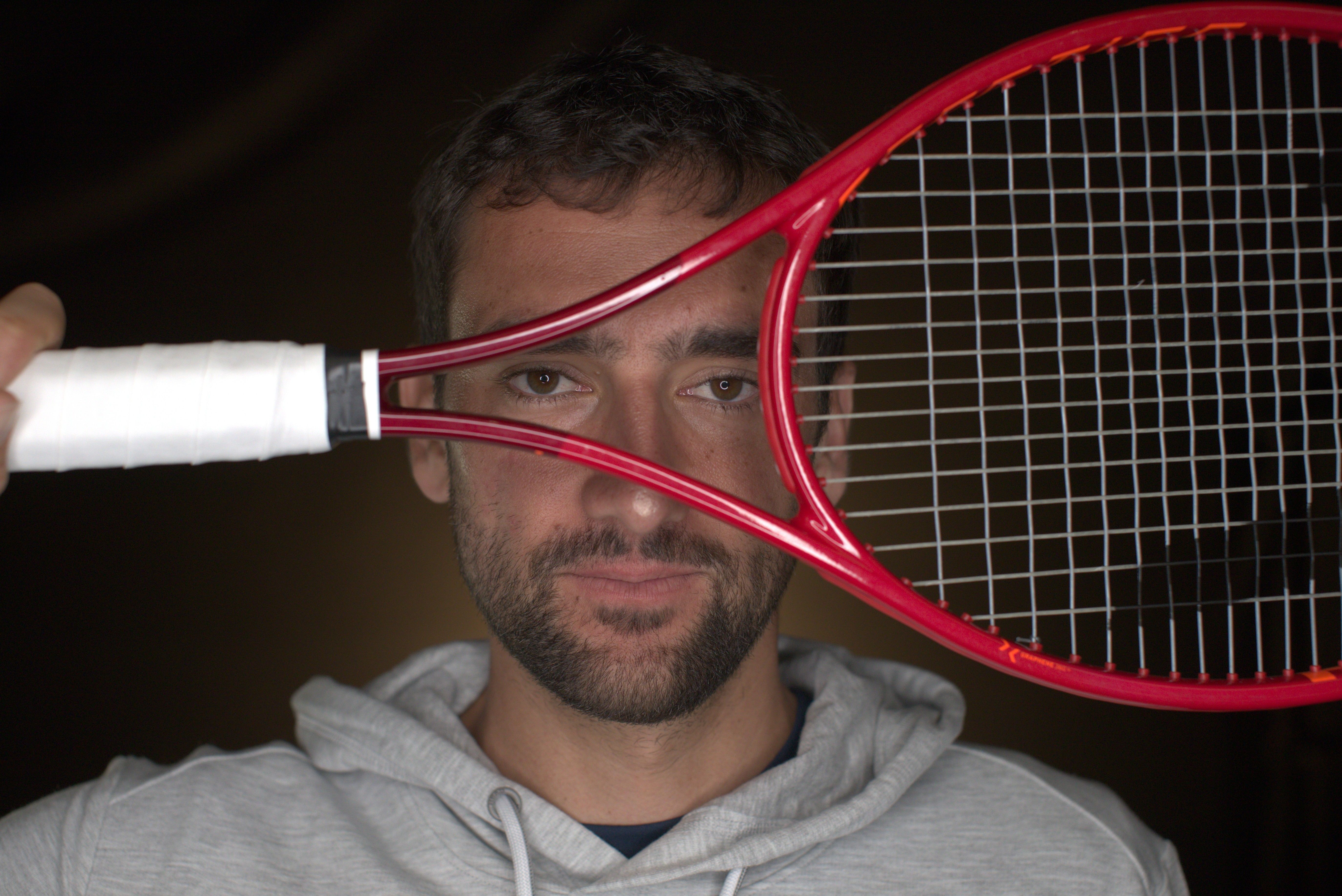 By Shaheed Alam
Hailing from Krstine, Međugorje, a town in Herzegovina region of Bosnia and Herzegovina, is Croatia's No. 2 professional tennis player, Marin Čilić. Towering at a height of 1.98m (6 ft 6in), the 32-year-old right-handed big-server has been on the men's circuit for 17 years, after turning pro in 2004.
Spurred by his father's zest for sports and how he wanted his sons to be sports persons, Čilić was first enrolled in his hometown's first tennis courts, in 1991, as a young 3-year-old. After Goran Ivanisevic, Čilić has been the most successful tennis star from Croatia. Apart from his towering height, he also boasts an excellent serve and his solid groundstrokes have been his biggest strength throughout his career. Čilić's major weapon? It's his backhand that holds solid and does not waver in tense situations.
It was in the 2009 Australian Open that Čilić first shone in the limelight, when he defeated Andy Murray in the fourth round. With his huge serves and big forehand, Čilić's most successful run at the Grand Slam came in 2014, when he won the US Open after famously knocking out Roger Federer in the semifinals. Along with his maiden Slam title, Čilić may have found his name linked to other interesting titles, from the likes of being one of the tallest to lift a Grand Slam title and the first Croatian to win the Grand Slam in 13 years.
Over the course of his tennis career, Čilić's notable achievements include reaching at least the quarterfinals of all four Majors and has made it to that stage at 13 different Grand Slams. To date, Čilić has won 18 ATP Tour singles titles. Currently ranked 43 by the ATP Tour, the Croat has nonetheless achieved a career-high ranking at No. 3 in the 2018 season, which he has described as his best season yet.
Still holding onto an unwavering dream of becoming the world No. 1, in a 2019 interview, Čilić shared, "Of course I still think I can become the world no.1, no matter how fierce the competition is. Things could change quickly, Nadal, Federer and Djokovic had time off the court, and they returned at the top".
Fast forward to 2021, the former US Open champion has had a rough start in the tennis year. In the Melbourne 2 tournament, deemed as a warm-up tournament towards the first Grand Slam of the year, the Australian Open, Čilić lost to Jeremy Chardy 6-2 3-6 6-7(8). And a week later at the AO, the 32 year old was beaten by Bulgaria's Grigor Dimitrov in straight sets, 4-6 2-6 6-7(5). Nonetheless, he is hoping to put these results behind him as he embarks on his 9th indoor court career title in Singapore.
3rd seed Čilić received a bye in the first round, and he currently awaits the winner of Japan's Taro Daniel or India's Ramkumar Ramanathan. All eyes will be set on the big Croat, as he steps onto the OCBC Arena court for the first time on Tuesday.
Having players such as Marin Čilić in the Lion City, is proof that it's worth hosting top-level tennis tournaments on our little red dot. Following the Organising Committee's recent press release announcement of possibly allowing fans in the later part of the Singapore Tennis Open (Semifinals onwards), Singapore's fans – let's hope to catch some live tennis action, as well as Čilić's big serves when it hits our shores!
(Edited by Raj Kumar)
Shaheed Alam is currently, Singapore's Number 1 Men's Tennis player. He became part of the national TeamSG setup at the age of 16 in 2014. And he's the first Singaporean Male ITF Junior Singles title winner. His playing resume includes 6 Davis Cup tournaments and 3 SEA Games campaigns. As the top-ranked Singaporean on the ATP Tour, he's the current holder of 12 National Titles. Shaheed's also a SportSG Ambassador and 20 Feb 2021, marked his debut at a ATP Pro Men's Tour event - the Singapore Tennis Open!
For live streams, schedules and more stories from the Singapore Tennis Open 2021, visit hub.tennis
For the latest Singapore Tennis Open updates on the go, follow us on Telegram
Related Events & Programmes