TeamSG Archer Aidan Wong is Aiming for a Podium Finish, at the Inaugural Olympic Esports Week!
by ActiveSG Circle, on June 20, 2023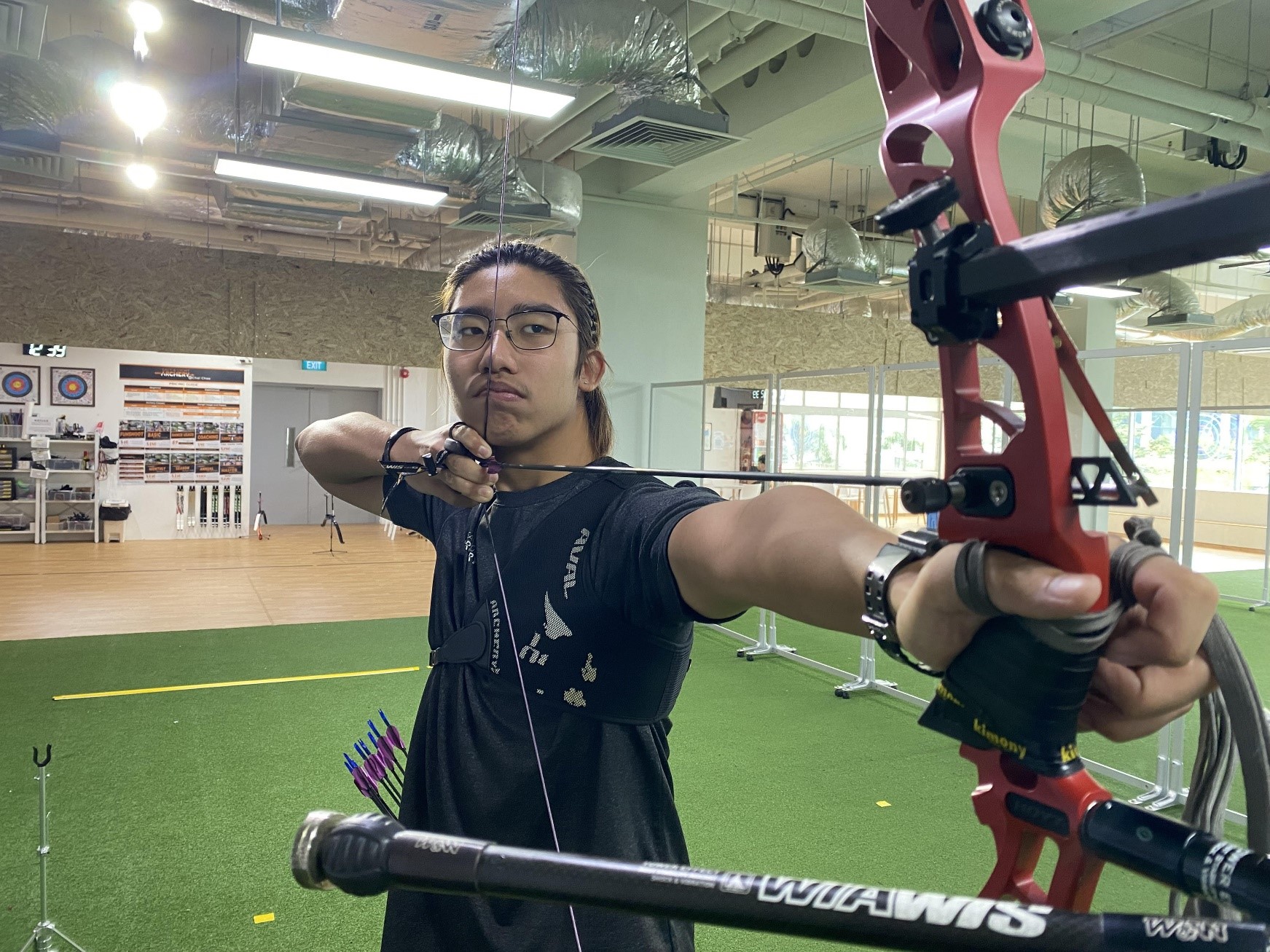 Team Singapore's Aidan Wong will compete in the sport of Archery at the 2023 Olympic Esports Week. Photo Credit : Archery Association of Singapore
The very 1st Olympic Esports Week (OEW) is taking place in Singapore, from 22 to 25 June at the Suntec Singapore Convention & Exhibition Centre. And Team Singapore is sending a contingent of 17 athletes to compete across 9 sporting disciplines.
Archery is 1 of the 10 sports being featured at the inaugural OEW. And ActiveSG Circle recently caught up with 18 year old Archer Aidan Wong and Edelin Wong (President, Archery Association of Singapore), to get their thoughts and hopes for the Olympic Esports Series in Singapore.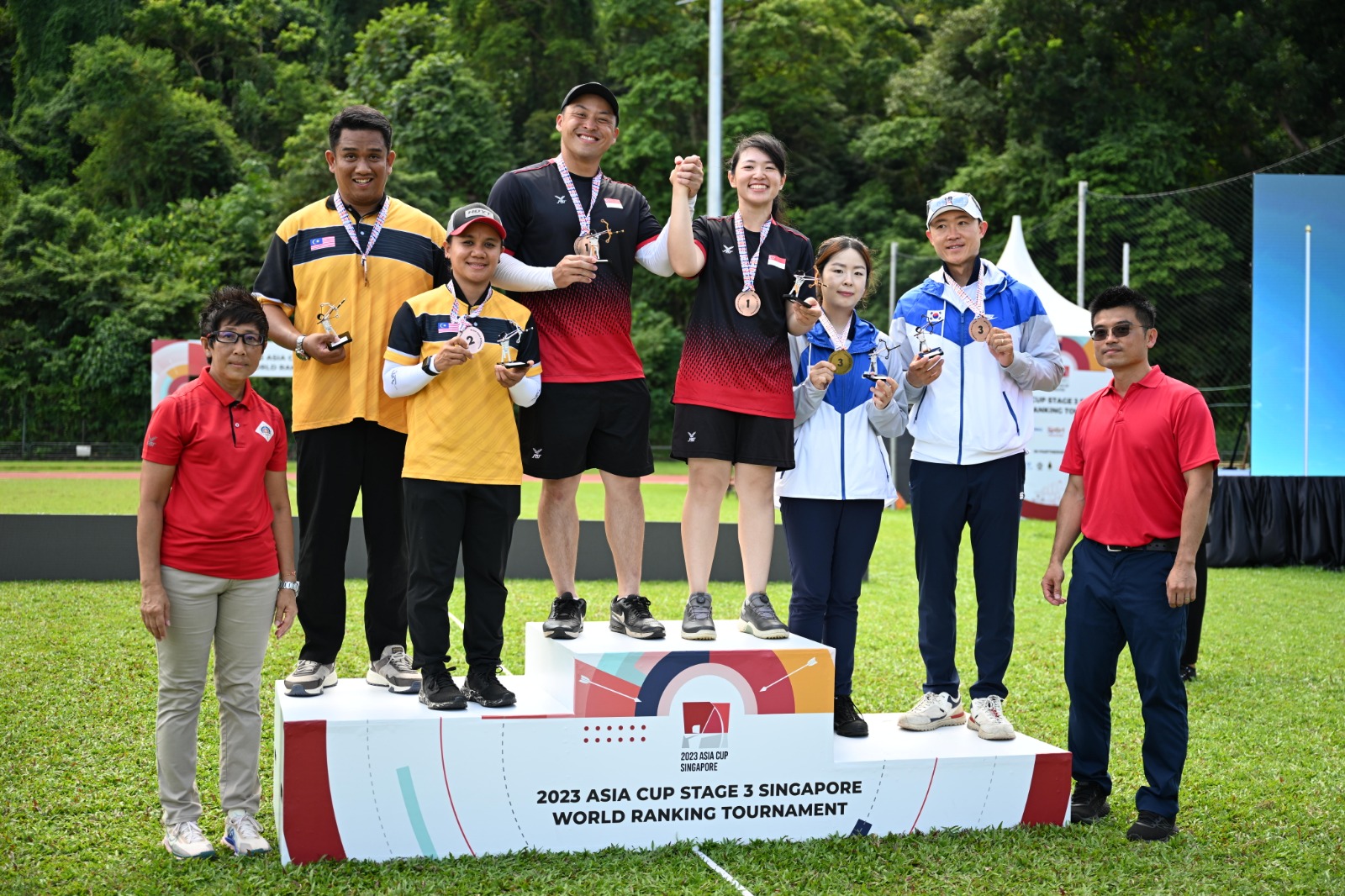 (Front Row - 1st from Left) Edelin Wong - President, Archery Association of Singapore, attending the 2023 Asia Cup Stage 3 Singapore World Ranking Tournament. Photo Credit : Edelin Wong
Edelin Wong (President, Archery Association of Singapore)
Q : How do you feel about the sport of Archery being showcased in the 1st ever Olympic Esports Week?
Edelin : It is an honour for us to be part of the 1st Olympic Esports event, and we are very pleased that Archery is garnering more public interest as the years go by.
Q : The Archery Association of Singapore is sending 2 athletes to compete including Jyan Seow. A few words about 15 year old, Jyan?
Edelin : Jyan is a hardworking and disciplined archer. At 15, when it's the age for teenagers to prepare for their prelims and O-levels next year, Jyan has shown that he has good time management on handling his training and studies well.
Q : What are you hoping from your archers at this OEW in Singapore?
Edelin : For them to enjoy the process, and to do their best.
Q : What's next for our TeamSG athletes in 2023?
Edelin : The youth archers are currently preparing for their World Youth Championships in Ireland and the senior archers are preparing for the World Championships in Berlin. These will serve as preparations towards the Hangzhou Asian Games, happening in early October 2023.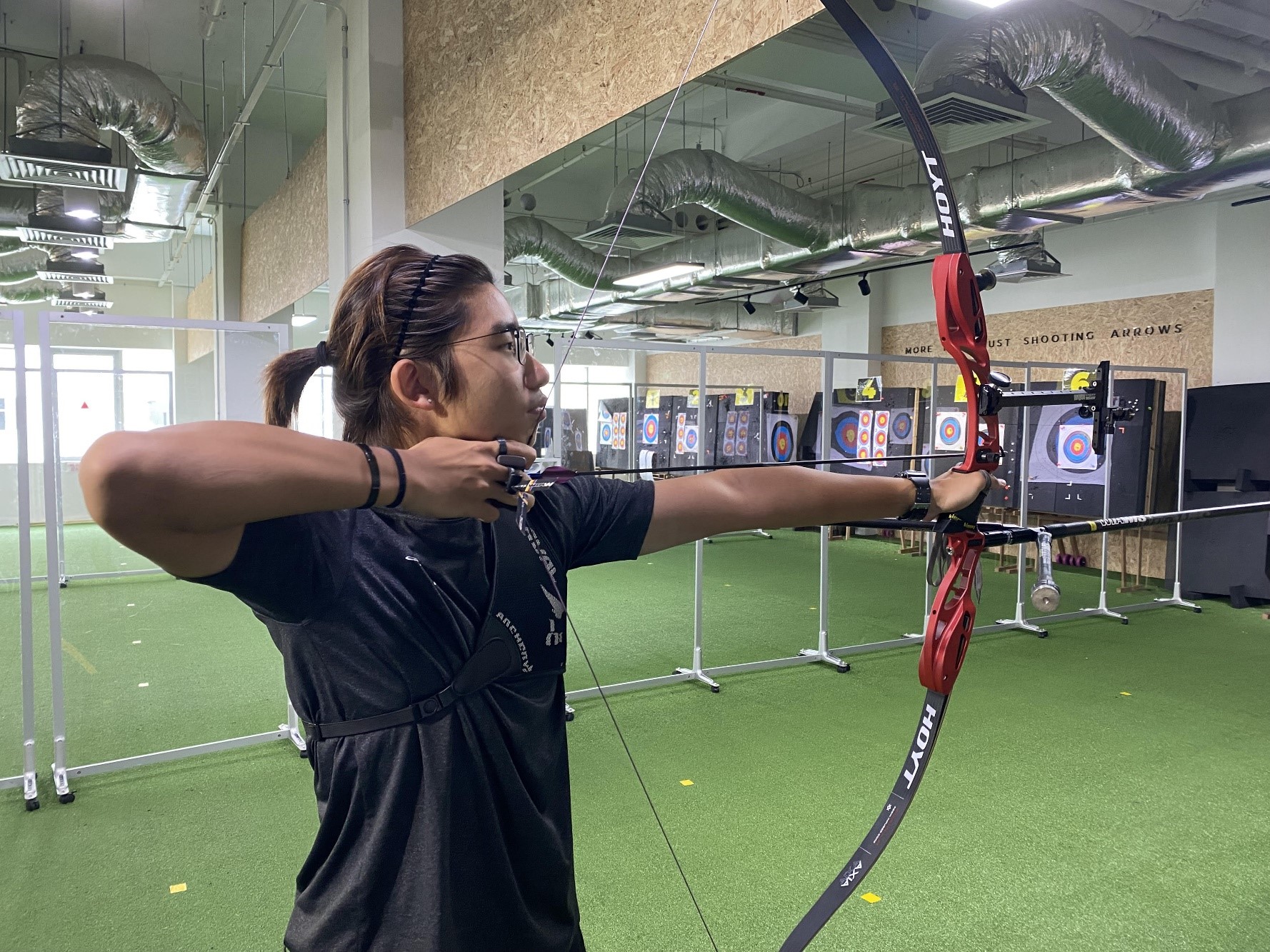 Team Singapore's Aidan Wong, at a training range in Singapore. Photo Credit : Archery Association of Singapore
No of Years in Team Singapore : 1st year
No of Years in Archery : 4 years
Current Age : 18
Name of Aidan's Avatar/Gaming ID? Aiko.W

Aidan Wong (Team Singapore, Archery)

Q : How does it feel to be part of the very 1st Olympic Esports Week and representing
Team Singapore?
Aidan : I feel honored to be a representative of Singapore for the very 1st Olympic
Esports Week. I'm glad that I was given this opportunity to participate in this competition,
as it's not everyday that chances like this will appear.
Q : Take us through your training preparations for OEW 2023?
Aidan : As this is the very first Esports competition I will be a part of, hence I've devoted
some time to grind through the public accessible version of "Tic-Tac-Bow". I've
currently made my way to stage 8 of the game and am closing in on stage 9, the
second last stage. For more information on Tic-Tac-Bow, click here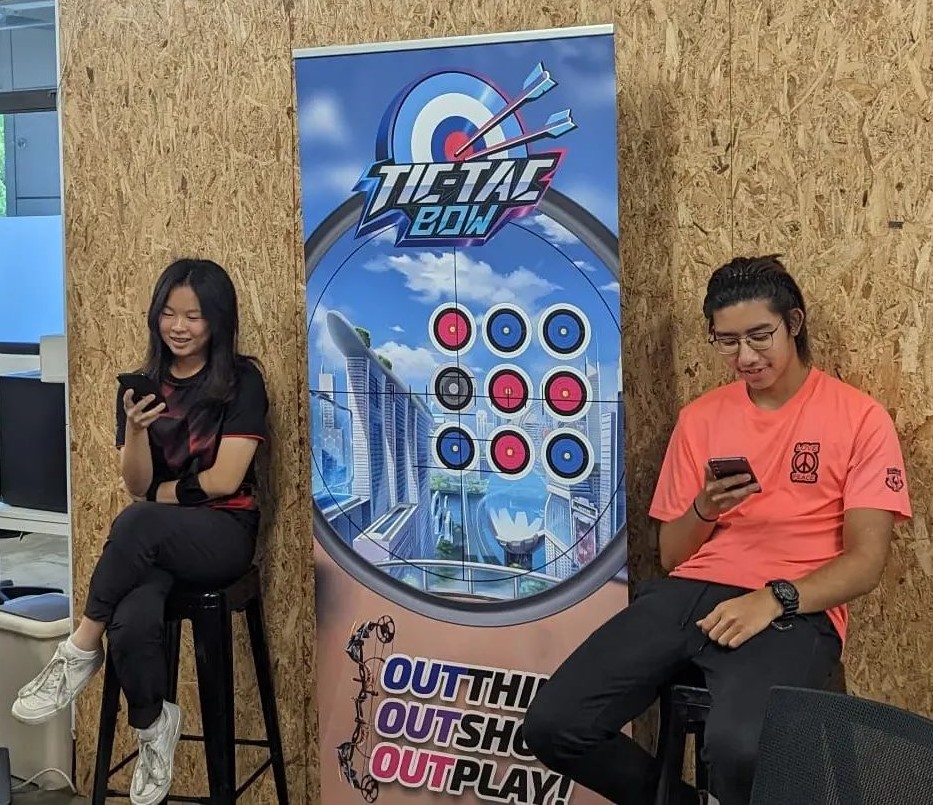 TeamSG's Aidan Wong (right), competing locally in a game of Tic-Tac Bow in May. Photo Credit : Archery Association Facebook Page


Q : Can you explain the format of your Archery competition at this event?
Aidan : Basically, we will be playing Tic-Tac-Toe with the rules of archery involved, and to put
a twist to the game, you can take over your opponent's target and the target will
move back by an additional 10 meters. We will be put into an Individual Elimination
style face off to battle for the podium.
Q: How do you score in this gaming platform of Archery?
Aidan : Like regular archery we will be shooting targets with 11 rings. However, I believe the
point system for the OEW version will not be the traditional 1-10/X, it is instead 1-
110. For example, this means that if your opponent scores 72 points and you score
73 points on the same target board, you will take over that target board and all 9
targets will move back by 10 meters.
Q : Who will your opponents most likely be at the Esports event?
Aidan : From watching the qualifying video from the Olympic YouTube channel, there will be
a Turkish player coming to Singapore for the competition. I'm not too familiar with
him, but he seems like a formidable challenger.

Q : What are you planning to achieve at this very 1st Olympic Esports Week?
Aidan : Realistically, if I could get onto the podium, I would be "over the moon" already.
However, with that being said, I will still be trying my hardest to be the overall champion!

Q : What's next for you (for Archery) in 2023?
Aidan : After OEW, there are a few local and overseas competitions left which I plan to take
part in. However as of now, I do not know if my schooling schedule will allow me to
take part in all of them.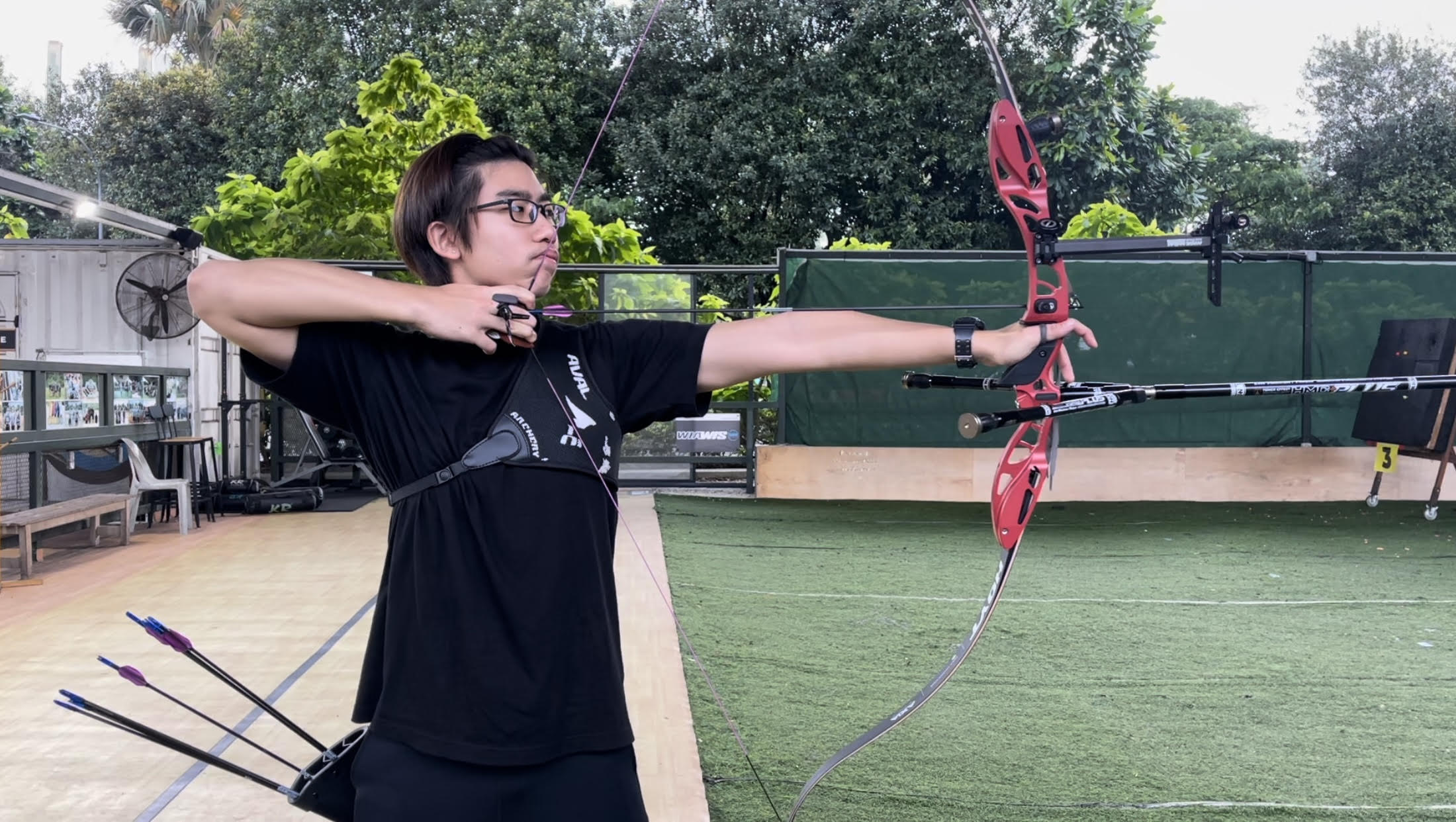 Team Singapore's Aidan Wong, at a training range in Singapore. Photo Credit : Archery Association of Singapore

Q : What is your Pre-Match ritual (if any)?
Aidan : Personally, I love to play music while heading to the venue and before playing.
Typically being, techno or Chinese rock or J-pop.

Q : Do you have a favourite go-to song before the start of a game?
Aidan : Currently, I'm hooked onto "IDOL" by yoasobi and "Leaving the surface of earth" by
Mayday, either song will be my go-to and best would be if I can be a little greedy and
listen to both.

Q : Do you have a pre-game meal, snack or drink before a game?
Aidan : I absolutely love drinking chocolate milk before a game. There's just something
about it that just calms me.

Q : Your favourite Archer in the world and why?
Aidan : I have yet to find an archer I favor as there are some things I don't see myself being
able to copy. My form is weird and unique according to my coach so it will take some
time to find someone that has succeeded with a similar form. It has been joked within
my close circle before that maybe I might have to be the first one to succeed with
this form.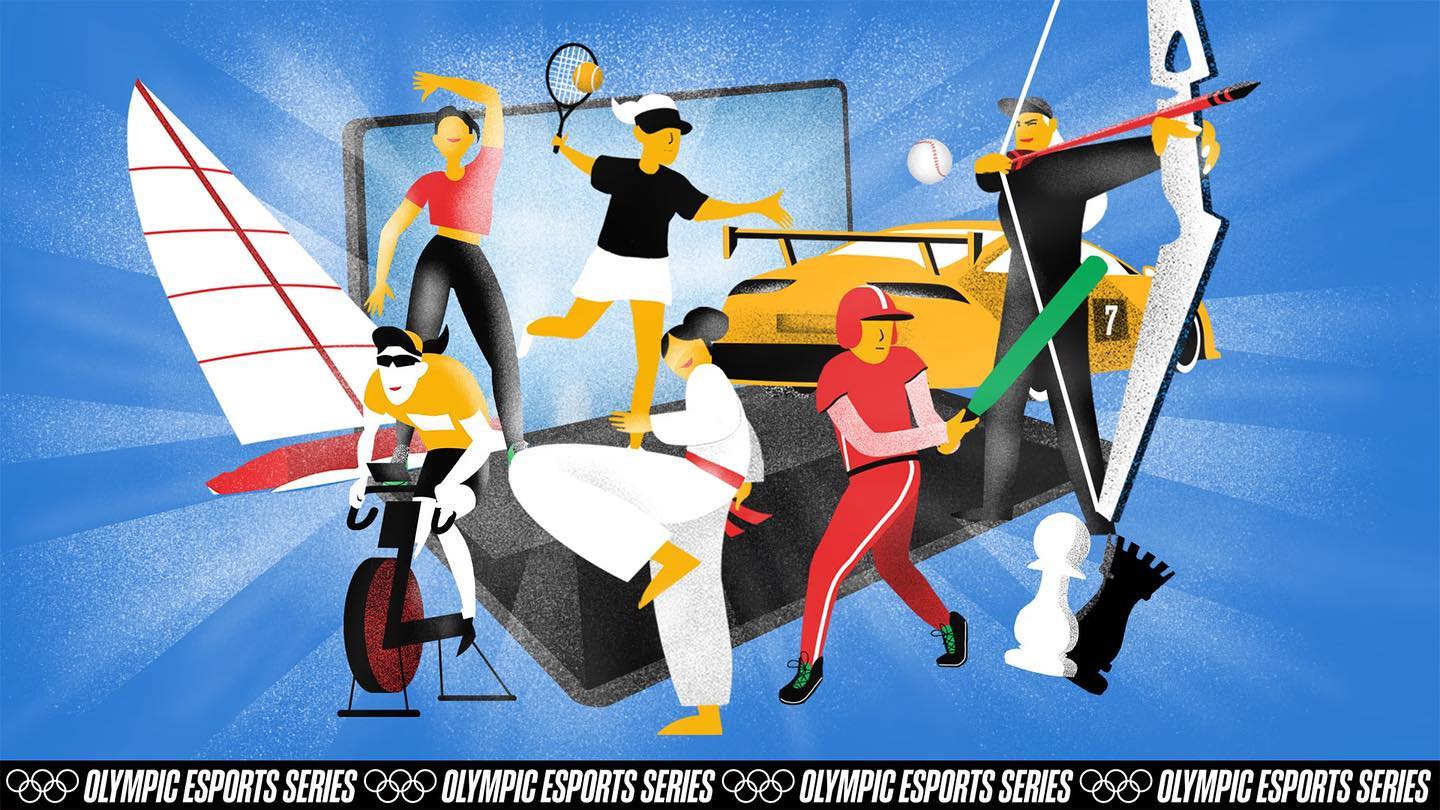 Image Credit : IOC
Tickets to the Olympic Esports Week are available for purchase here with prices starting from $10 per day. 3-day passes are available from $20, while Single Day passes for families (two adults and two students) are also available from S$25.
Recent Events & Programmes