TeamSG's Aleef Hamilton is Counting Down to the Motorsports Final in OEW 2023
by ActiveSG Circle, on June 22, 2023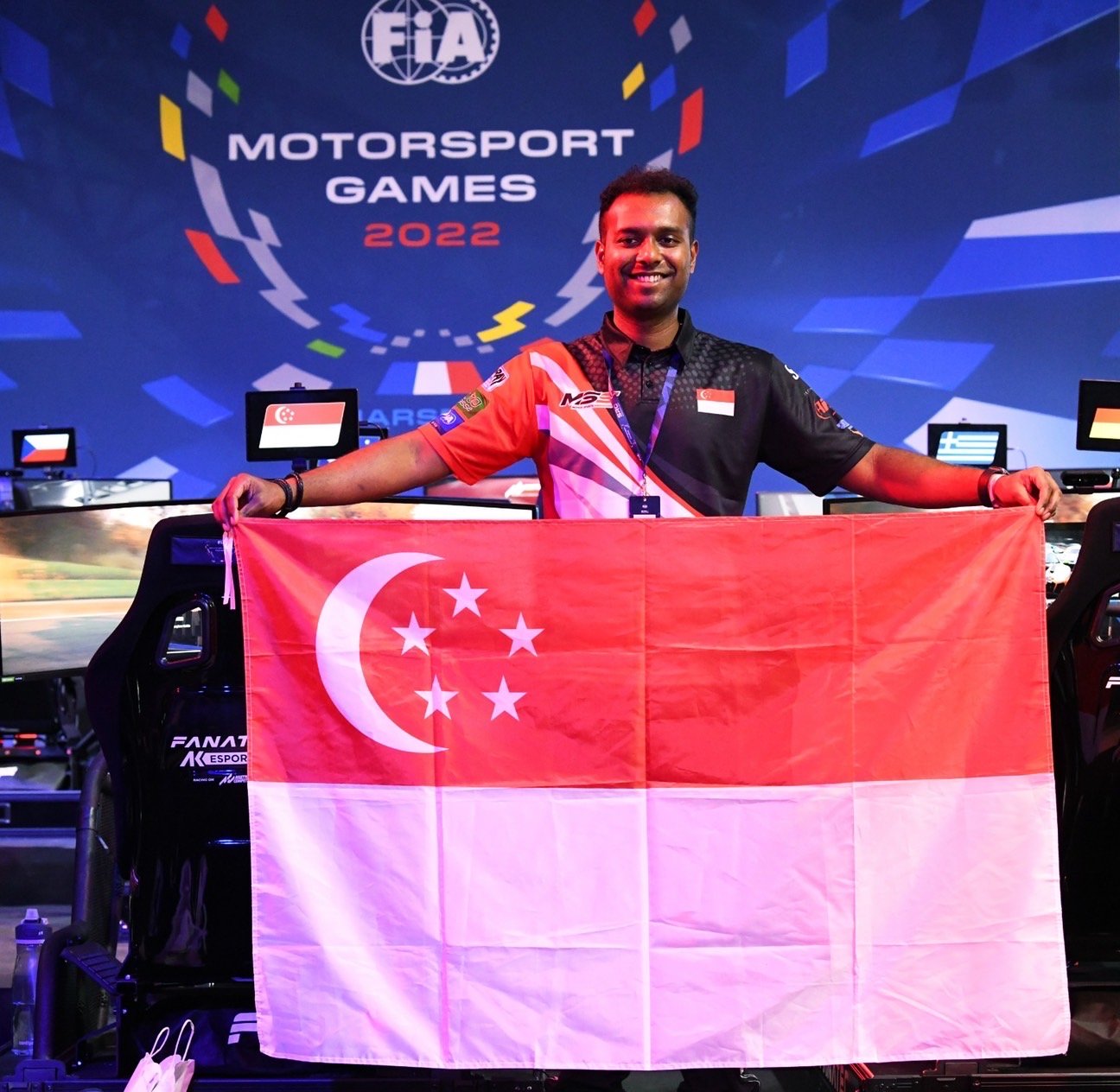 TeamSG's Aleef Hamilton competing at the 2022 Motorsport Games. Photo Credit : Aleef Hamilton
The very 1st Olympic Esports Week (OEW) is taking place in Singapore, from 22 to 25 June at the Suntec Singapore Convention & Exhibition Centre. And Team Singapore is sending a contingent of 17 athletes to compete across 9 sporting disciplines.
Motorsports is 1 of the 10 sports being featured at the inaugural OEW. And ActiveSG Circle recently checked in with 24-year-old Digital Motorsports player Ar Md Aleef "Hamilton" and Winson Ow (President, Motor Sports Singapore) on their take of the Olympic Esports Series in Singapore (see below).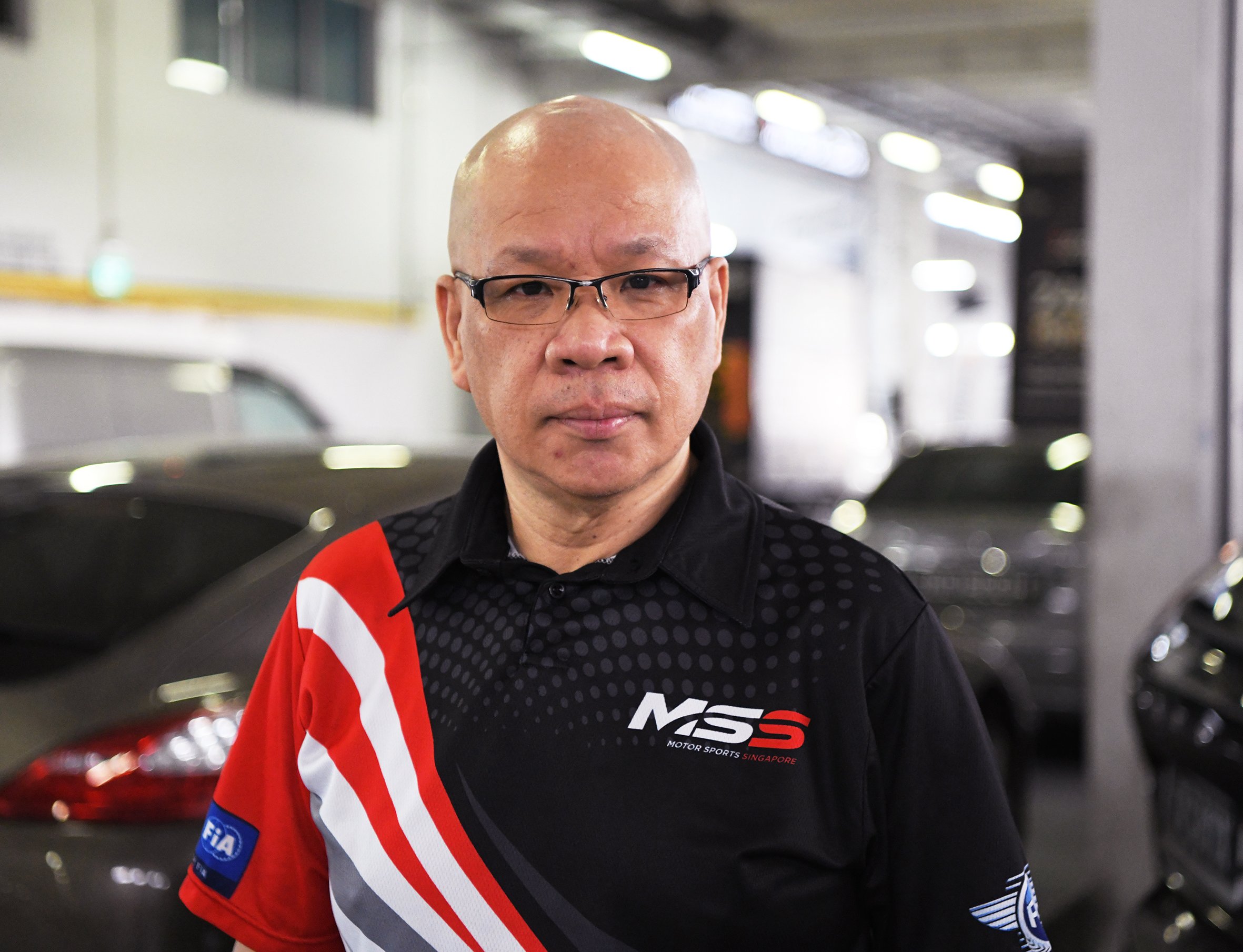 Winson Ow (President, Motor Sports Singapore). Photo Credit : MSS
Winson Ow (President, Motor Sports Singapore)
Q : How do you feel about Motorsports being showcased in the 1st ever Olympic Esports Week?
Winson : We are extremely happy and delighted that Motorsports will be part of the showcase at Olympic Esports Week. We have some of the best SIM drivers in the world. And to be able to showcase their talent at such a big event, is something we have been aiming for since the MSS Digital Motors Sports Commission was founded in 2021. For the future, we have set our sights on sending our drivers to physical Olympic events.
Q : How was 24 year old Aleef chosen to represent Singapore?
Winson : Motor Sports Singapore ran a qualifier on the GT7 Online server platform and Ar Muhammad Aleef was selected as the top qualifier from Singapore. Aleef has been representing Motor Sport Singapore in various regional and international events, and through these competitions, flying the Singapore flag high. We are very proud that he will be representing Singapore during the inaugural Olympic Esports event and I'm confident, he will do his best during the event.
Q : What are you hoping from Aleef at this OEW in Singapore?
Winson : We do not have any expectations of Aleef, because we have trust in his ability as the top SIM driver from Singapore and is confident he will definitely do his best during the weekend. However, there are many variables in a motorsports race, from infringement to racing incidents and driving conditions or track temperature which a SIM driver have limited to no control over.
We wish Aleef all the best, and have no doubt he will definitely do us proud. We hope all Singaporeans will also send words of encouragement and support to Aleef for a successful weekend!
Q : What's next for our TeamSG athletes in 2023?
Winson : MSS is constantly on the look-out to send our athletes overseas through different collaborations. Looking ahead, we are planning to send 2 SIM drivers to the 2023 Asia Pacific Motorsports Games in Sepang at the end of September 2023. We are also in the midst of preparation for the selection of drivers for the next FIA Motor Sport Games 2024 to be held in Valencia, Spain.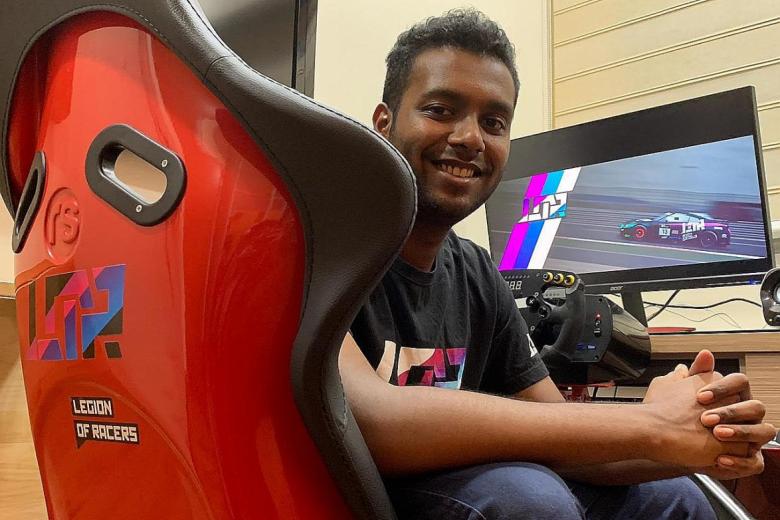 Team Singapore's Ar Muhammad Aleef at home, with his racing simulator. Photo Credit : Legion of Racers
Ar Md Aleef (Team Singapore, Digital Motorsports Player)
Number of Years in Team Singapore: 1st year
Number of Years in Motorsports Virtual Racing : 14
Current Age : 24
Won any (Key) Games medals? 7 x Asia Pacific Champion
3 x North American Champion
6 x World Finalist
Name of Your Avatar or Gaming ID? Aleefhamilton
ActiveSG Circle spoke to 24-year-old Ar Md Aleef recently, regarding his preparations and targets for OEW 2023, as well as his plans for the rest of the year. Catch the soon-to-be 2nd year Business Analytics student at Ball State University, who's back in Singapore for a break. (See Zoom video below)
ActiveSG Circle's Interview with TeamSG's Md Aleef Hamilton for OEW 2023. Video Credit : SportSG
Q : What is your Pre-Race ritual (if any)?
Aleef : I don't really have any pre-race rituals. I tend to try and be focused and calm before the race, and letting myself be versatile in regards to what I do before a race, as it helps keep my mind focused and active, instead of being too rigid.
Q : Do you have a favourite go-to song before the start of a race?
Aleef : I usually like to listen to hip hop and rap music, and have a playlist for that.
Q : Do you have a pre-game meal, snack or drink before a race?
Aleef : I usually like to drink an energy drink before and some water to stay hydrated.
Q : Your favourite Racing driver in the world and why?
Aleef : It would be Lewis Hamilton, as he has incredible speed and race craft.
Q : Do you have a favourite personal momento/souvenir from your 14 years in Motorsports?
Aleef : It would probably be my first set of wheel and pedals, which I keep in my room to remind me of where I came from.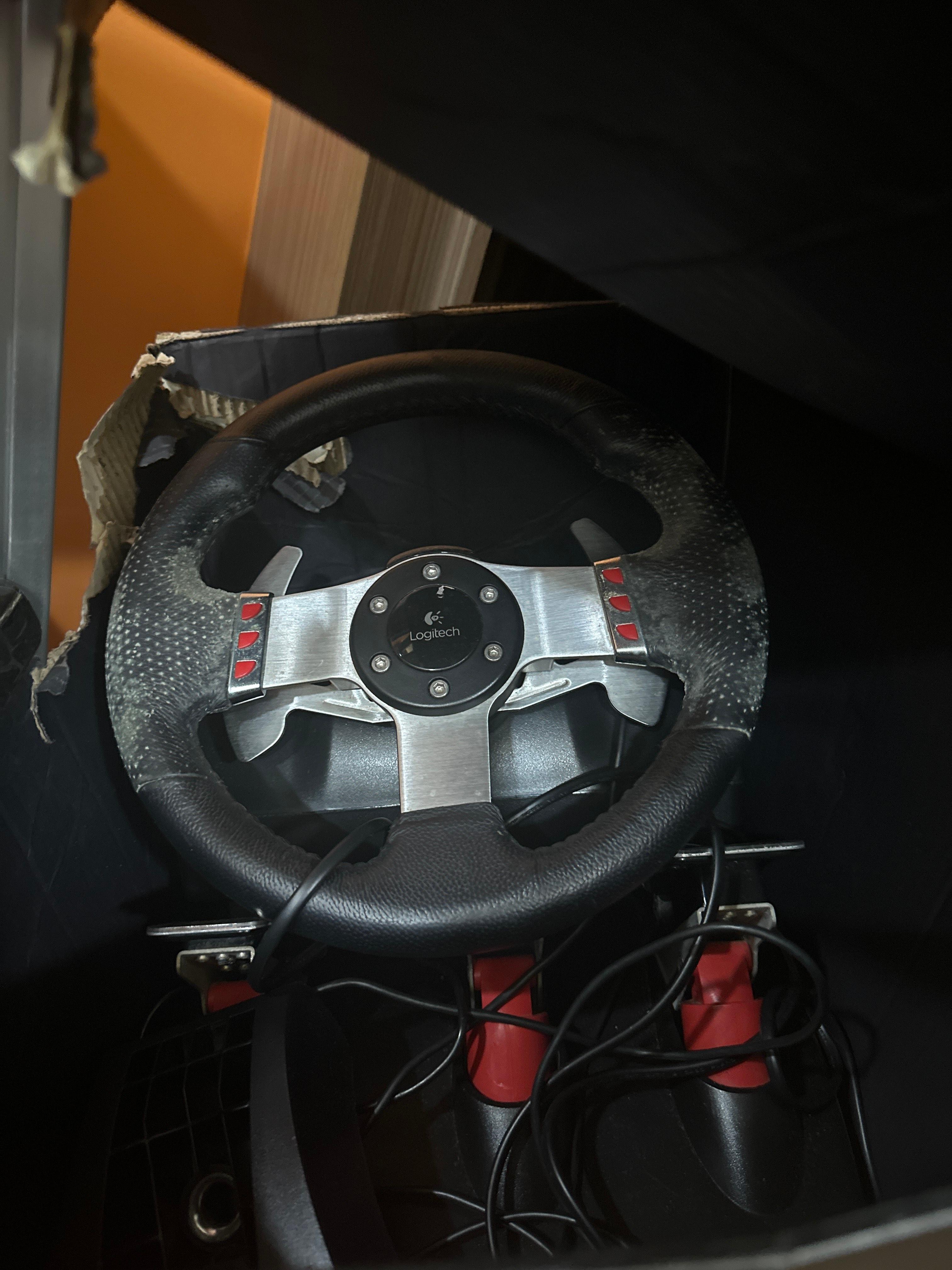 TeamSG's Md Aleef's very 1st racing simulator-linked steering wheel and foot pedals. Photo Credit : Md Aleef
The LIVE Streaming Dates/Timings of the Finals of the Olympic Esports Series are listed below. Click here to catch our Team Singapore players in action, on ActiveSG Circle.
Tickets to the Olympic Esports Week are available for purchase here with prices starting from $10 per day. 3-day passes are available from $20, while Day passes for families (two adults and two students) are also available from $25.
Recent Events & Programmes