TeamSG's Virtual Taekwondo Player Amelia Yap, is Geared Up for a Major Challenge at OEW 2023
by ActiveSG Circle, on June 21, 2023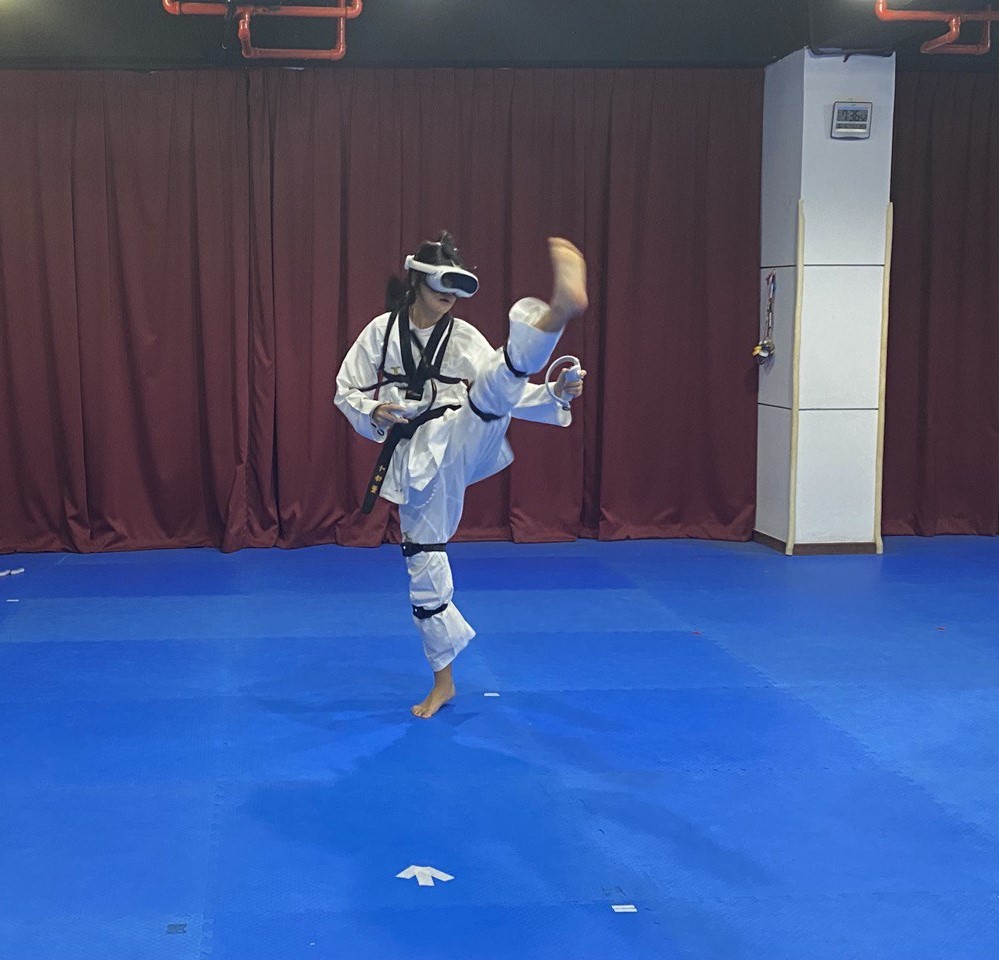 TeamSG's 15 year old Amelia Yap, during training for OEW 2023. Photo Credit : Singapore Taekwondo Federation
The very 1st Olympic Esports Week (OEW) is taking place in Singapore, from 22 to 25 June at the Suntec Singapore Convention & Exhibition Centre. And Team Singapore is sending a contingent of 17 athletes to compete across 9 sporting disciplines.
Taekwondo (TKD) is 1 of the 10 sports being featured at the inaugural OEW, via Virtual Taekwondo. And ActiveSG Circle recently caught up with 15-year-old TKD athlete Amelia Yap and Professor Tan Cheng Han (President, Singapore Taekwondo Federation), for their views and aspirations for the Olympic Esports Series in Singapore (see below).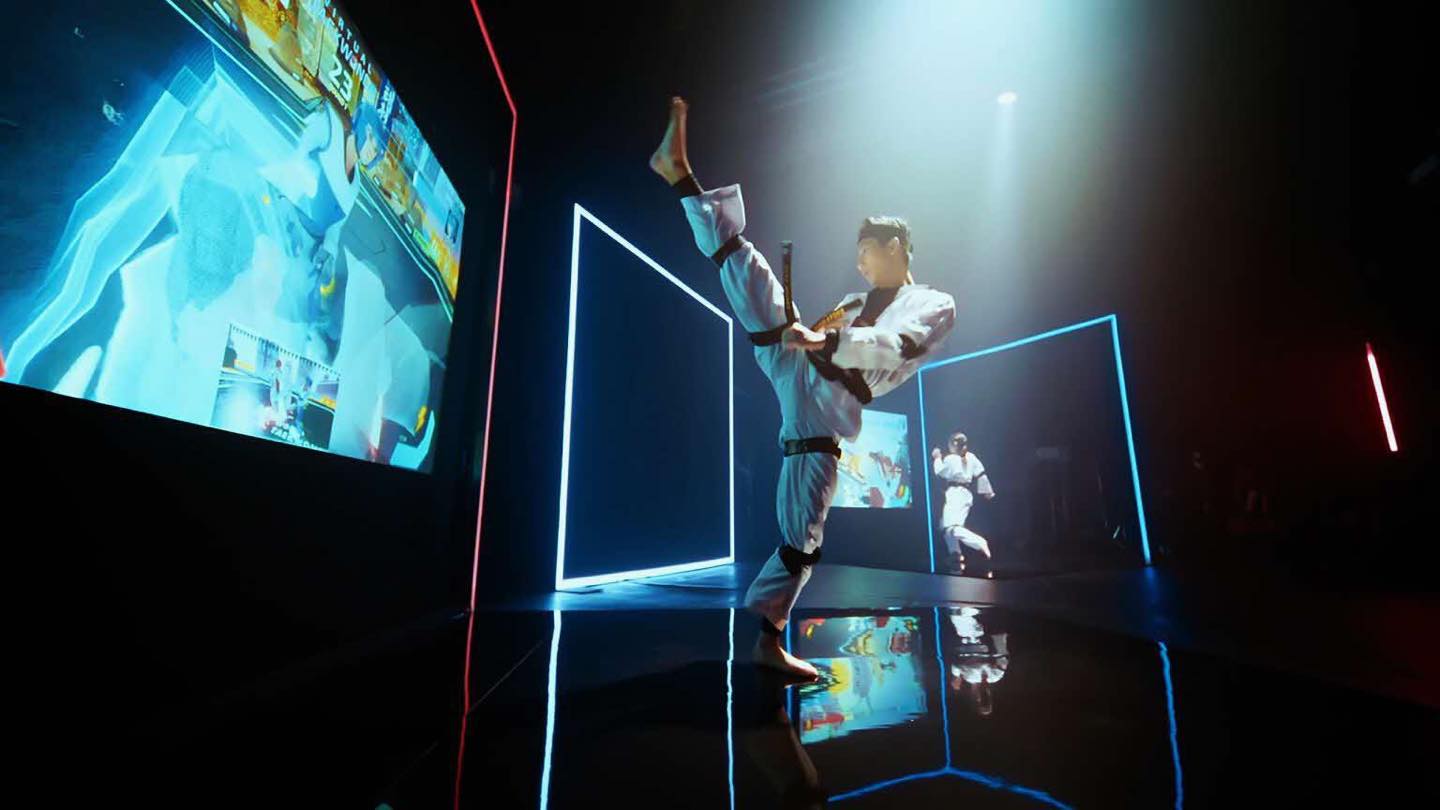 Example of Virtual Taekwando. Photo Credit : World Taekwondo
Back in 2021, World Taekwondo (Global governing body of Taekwondo), previewed the future with Virtual Taekwondo – an immersive, non-contact virtual sport, which uses highly accurate, real-time motion tracking of a player's full-body movements to turn taekwondo skill into a virtual competition. Players' bodies are transformed into gaming controllers, as they are able to kick and punch to beat the avatar of their real-life opponent in a one-on-one format. And this appears to be the format that will feature in OWE 2023. Click here to see a full video demo of Virtual TKD!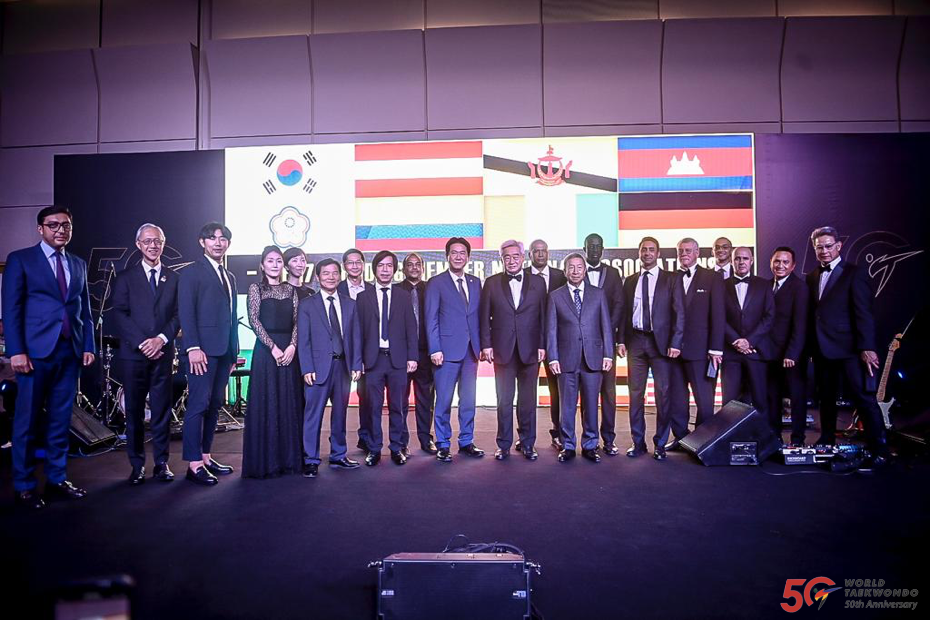 (2nd from L) Professor Tan Cheng Han (President, Singapore Taekwondo Federation) in attendance at the World Taekwondo 50th Anniversary Golden Jubilee Gala Dinner in Azerbaijan in late May 2023. Photo Credit : worldtaekwondo.org
Professor Tan Cheng Han (President, Singapore Taekwondo Federation)
Q : How do you feel about the sport of Taekwondo (TKD) being showcased in the 1st ever Olympic Esports Week?
Prof Tan : Singapore Taekwondo Federation (STF) is excited and privileged to showcase Virtual Taekwondo at the 1st ever Olympic Esports Week. With strong support from World Taekwondo, it is history in the making to be a part of this inaugural OEW to present virtual taekwondo to the global sporting world. The innovative combination of taekwondo and technology will enable the athletes to perform one-to-one non-contact sparring using their bodies as the game controller. This makes it possible for athletes to compete across gender, weight classes and age groups while retaining the athleticism and excitement of the sport.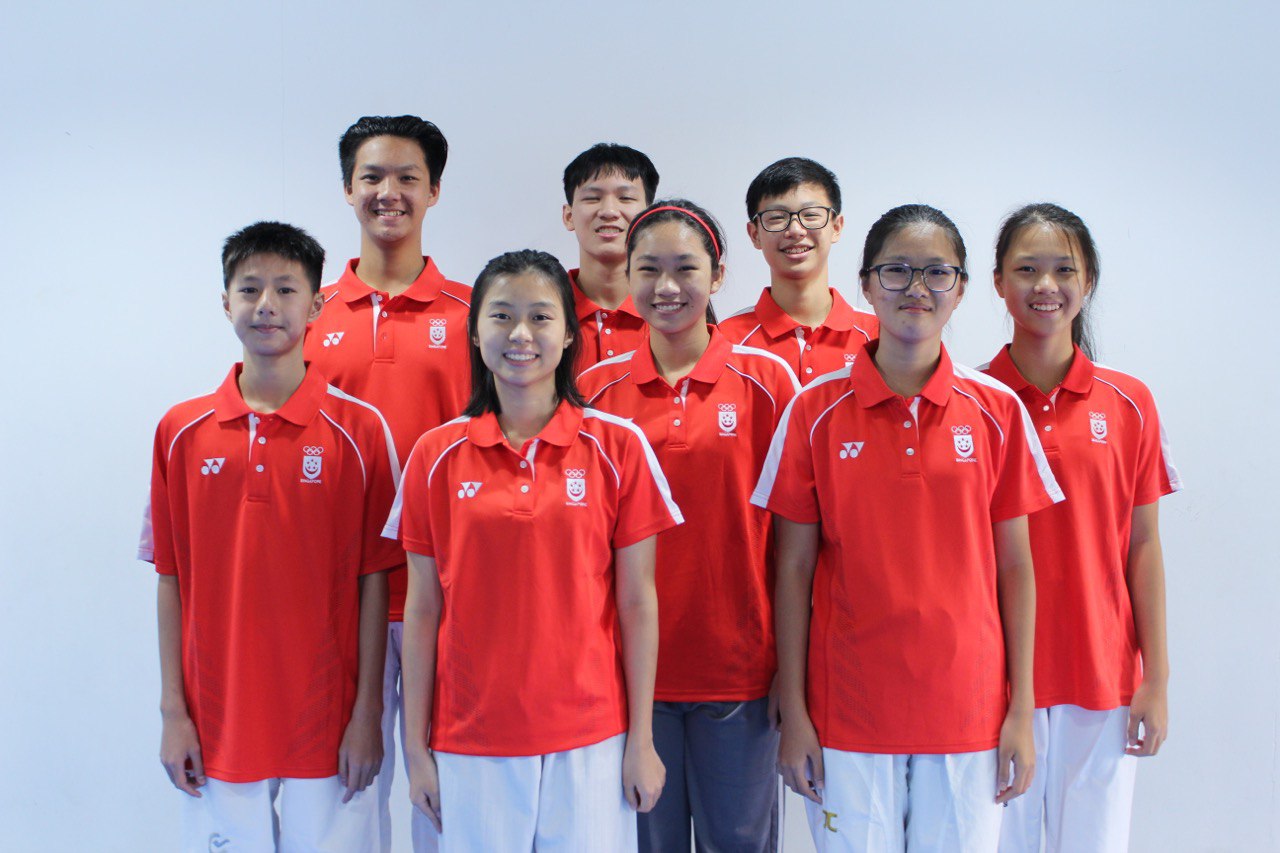 TeamSG's Virtual Taekwondo athletes, selected for OEW 2023. Photo Credit : Singapore Taekwondo Federation
Q : The STF is sending 8 athletes to compete. Can you briefly explain the selection process?
Prof Tan : An open selection was held in late April this year at an indoor dojang. This selection was open to all young taekwondo exponents, aged 14 to 17, from various Taekwondo Clubs and Schools across Singapore to compete and be selected to represent the country.
The youth athletes competed in their respective category i.e. male or female in a single elimination format. The top 4 athletes in each category emerged as winners after intensive competition through the preliminary, quarter-final and semi-final rounds.
Q : What are you hoping from your TKD exponents at this OEW in Singapore?
Prof Tan : It is a once-in-a-life time opportunity for our young athletes to compete with TKD legends from around the world on this world stage. It is my hope that they perform their best, display their skills and exuberance, be inspired with the presence of these iconic legends, as well as be an inspiration to the youth in Singapore and around the world.
Q : What's next for our TeamSG athletes in 2023?
Prof Tan : With the introduction of virtual taekwondo, I hope it will generate a wave of interest in this new Esport among our youth. Our TeamSG athletes can be "ambassadors" to promote virtual taekwondo. STF intends to create opportunities for them to continue to enhance their skills and participate in virtual taekwondo competitions. Through virtual taekwondo, the Federation hopes to further the reach of taekwondo through immersive and fun experiences for athletes and the sports community.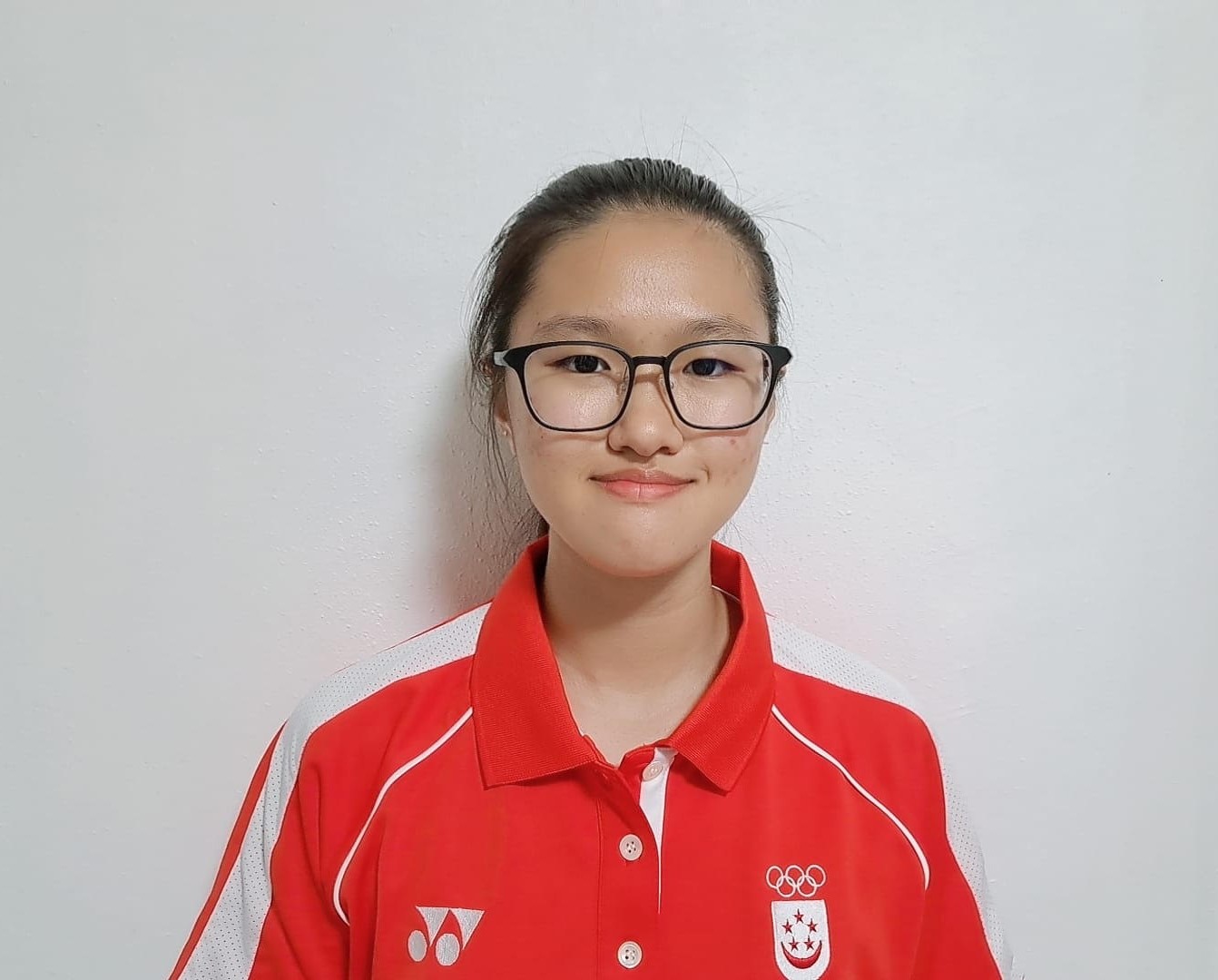 TeamSG's Amelia Yap is 1 of 8 TKD athletes representing Singapore at OEW 2023. Photo Credit : Singapore Taekwondo Federation
Number of Years in TKD : 9
Current Age : 15
Colour of Belt (TKD) : Poom 3
Won any (key) Games medals? Pesta Sukan (Silver)
National School Games (Gold)
Name of Your Avatar or Gaming ID? forst
Amelia Yap (Team Singapore, Virtual Taekwondo)
Q : How does it feel to be part of the very 1st Olympic Esports Week and representing Team Singapore?
Amelia : I feel a bit nervous and excited at the same time, as I don't know what to expect from this Olympic Esports Week
Q : Take us through your training preparations for OEW 2023?
Amelia : We are currently just testing the system for virtual taekwondo. It's been challenging, fun and we're getting used to the virtual platform.
Q : Can you explain the format of your Taekwondo competition at this event?
Amelia : Based on my pre-event knowledge, Virtual Taekwondo is an invitational event, where 16 of the best TKD athletes of the present and future will be invited to compete in the finals on Sunday, 25 June. And in the finals, athletes will compete in a single-elimination knockout format and fight in best-of-3 matches. The last athlete remaining, will take home the title and the coveted Olympic Esports Series trophy.
Q : What are you planning to achieve at this very 1st Olympic Esports Week?
Amelia : At least the top 8
Q : What's next for you (for TKD) in 2023?
Amelia : Prepare for upcoming competitions. I might be participating in an ActiveSG competition and more.
Q : Do you have a pre-game meal, snack or drink before a game?
Amelia : Nope, as we have to control our weight. After weigh-in, I will eat a snack like biscuits and drink some water.
Q : Do you have a favourite personal memento/souvenir from your 9 years in TKD?
Amelia : I lost my item, so I currently don't have a memento. The item was supposed to be a key chain my mother got me. Somehow I think it dropped from my bag while walking.
The LIVE Streaming Dates/Timings of the Finals of the Olympic Esports Series are listed below. Click here to catch our Team Singapore players in action, on ActiveSG Circle.
Tickets to the Olympic Esports Week are available for purchase here with prices starting from $10 per day. 3-day passes are available from $20, while Day passes for families (two adults and two students) are also available from S$25.
Recent Events & Programmes