Tokyo 2020: TeamSG's Laurentia Tan misses out on her 5th Paralympic medal, despite brilliant Individual Freestyle Dressage display!
by Circle Stories, on August 29, 2021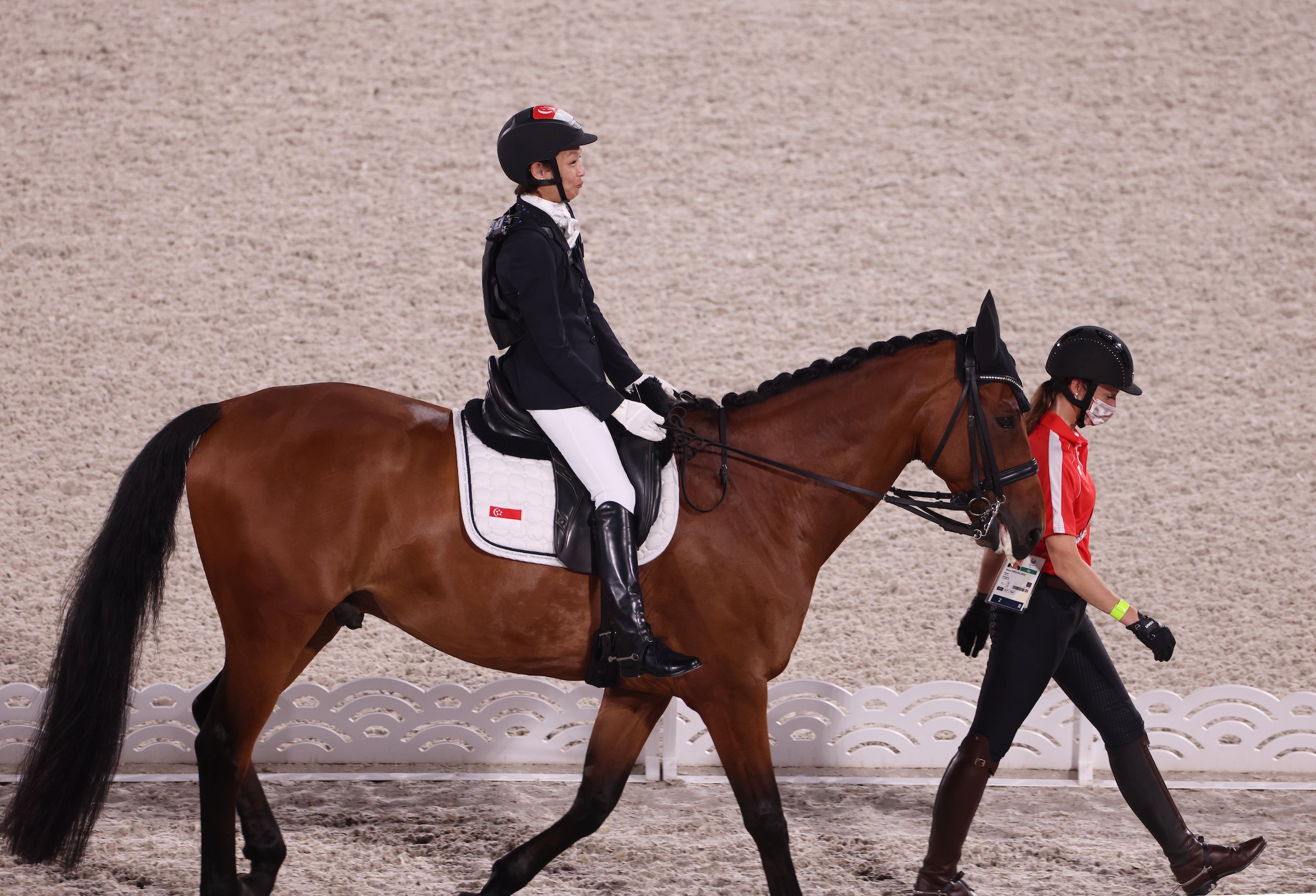 (TeamSG's Laurentia Tan @Tokyo 2020 - Photo by Sport Singapore)
By Kenneth Tan
Experienced Team Singapore para-equestrienne Laurentia Tan, finished her 4th Paralympic campaign in style, as she achieved a splendid score of 75.060% in her Grade I Dressage Individual Freestyle Test on Monday night (30 Aug).
The score at the Tokyo Equestrian Park was however, not enough to clinch her 5th Paralympic medal, as she finished 5th out of 8 competitors. The 42 year old had qualified for the freestyle event as part of the top 8, after ranking 5th in a field of 18 in the Individual Test last Friday.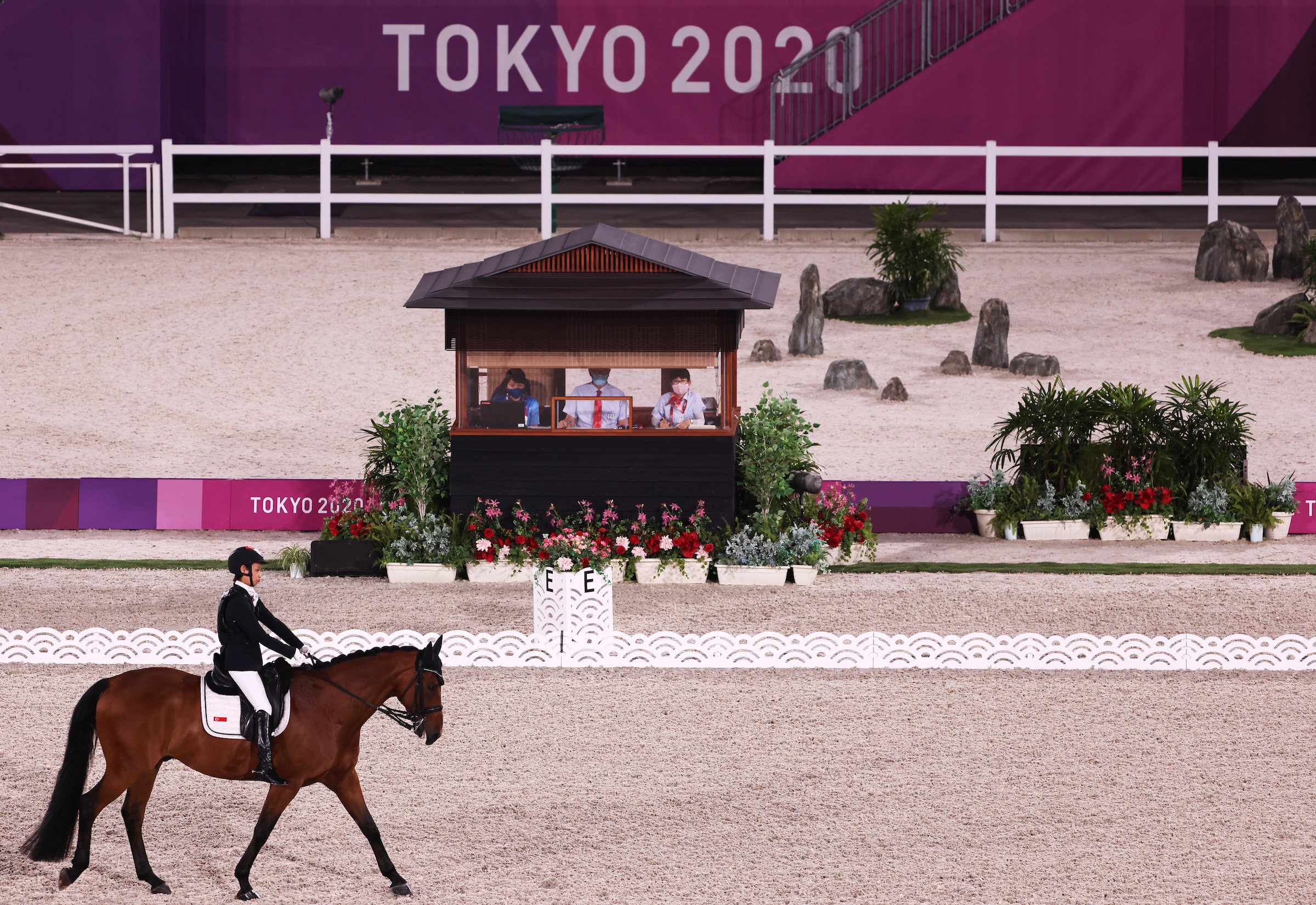 (TeamSG's Laurentia Tan @Tokyo 2020 - Photo by Sport Singapore)
Laurentia's score was 6.04% behind Italy's bronze medallist Sara Morganti (81.100%), who got pipped to the silver by Latvia's Rihards Snikus (82.087%). Meanwhile having won the Individual Test, USA's world no 1 Roxanne Trunnell, went 2 for 2 with her score of 86.927% to clinch yet another gold medal.
In the freestyle event which they can choreograph their own routines with their four-legged partners, the riders are judged based on both the technical and artistic aspects of their performance.
It is particularly challenging for 4th-time Paralympian Laurentia, who is unable to hear the music due to her hearing impairment. As such, she had to wear a SubPac vest. This is a haptic vest which translates sounds into vibrations. It does not give the feeling of the music, but gives vibrational cues to help identify the rhythm and intensity of the music piece. And that played a big part in aiding her performance.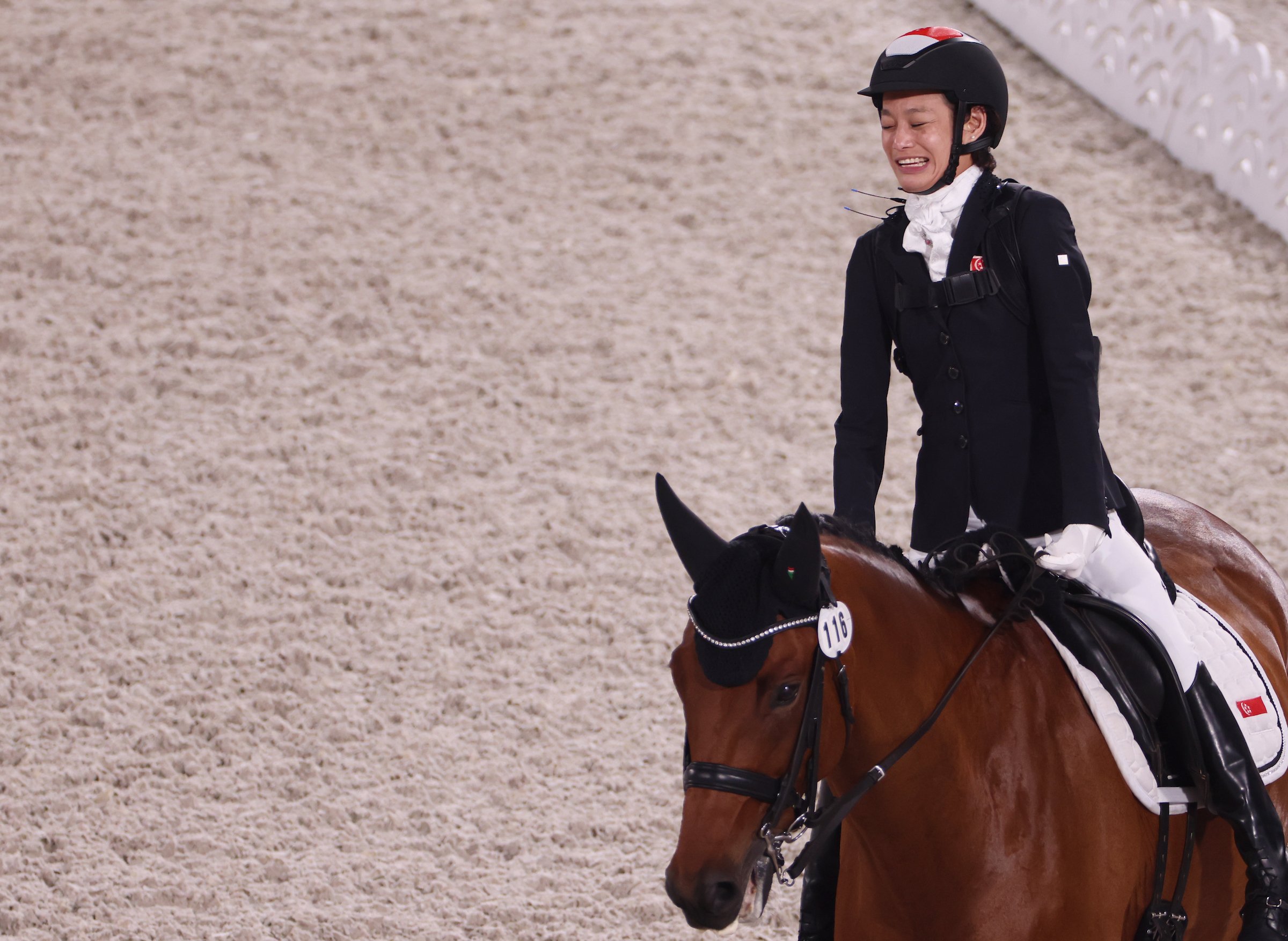 (TeamSG's Laurentia Tan @Tokyo 2020 - Photo by Sport Singapore)
3rd in the order to take to the Arena, the world no. 4 was not just steady and composed, but also showed great creativity with some challenging routines to impress the panel of 5 judges. Displaying almost seamless harmony with the 10-year-old "Banestro", her brilliant delivery landed her 73.200% and 76.920% in the technical and artistic elements respectively – which meant an overall average score of 75.060%.
Temporarily topping the table after her performance, Laurentia was in good contention of a podium finish. However, she was bumped down in the standings after the rest of the 5 competitors featured and eventually finished in 5th spot.
While there'll surely be some disappointment in missing out on a medal for the 2nd straight Paralympics - 1 Silver and 3 Bronze medals from Beijing 2008 and London 2012 - Laurentia can reflect on a much improved campaign from Rio 2016, when she underperformed due to a spine injury, prior to the Games.
"It was a good performance with Banestro, he was nice and relaxed, and I really enjoyed the ride. The haptic vest really helped, even though it'll never be the same as hearing the music, it gives me a bit more confidence and reassurance that I am following the rhythm and phrases of the music.
It's been amazing to be here in Tokyo. It's been an honour and a privilege to be here, and I wish it was under better circumstances. However, everyone has been so warm, welcoming and encouraging - I would like to say thank you to Japan for their amazing hospitality and for making my first trip to Japan a memorable one!" said Laurentia after her event.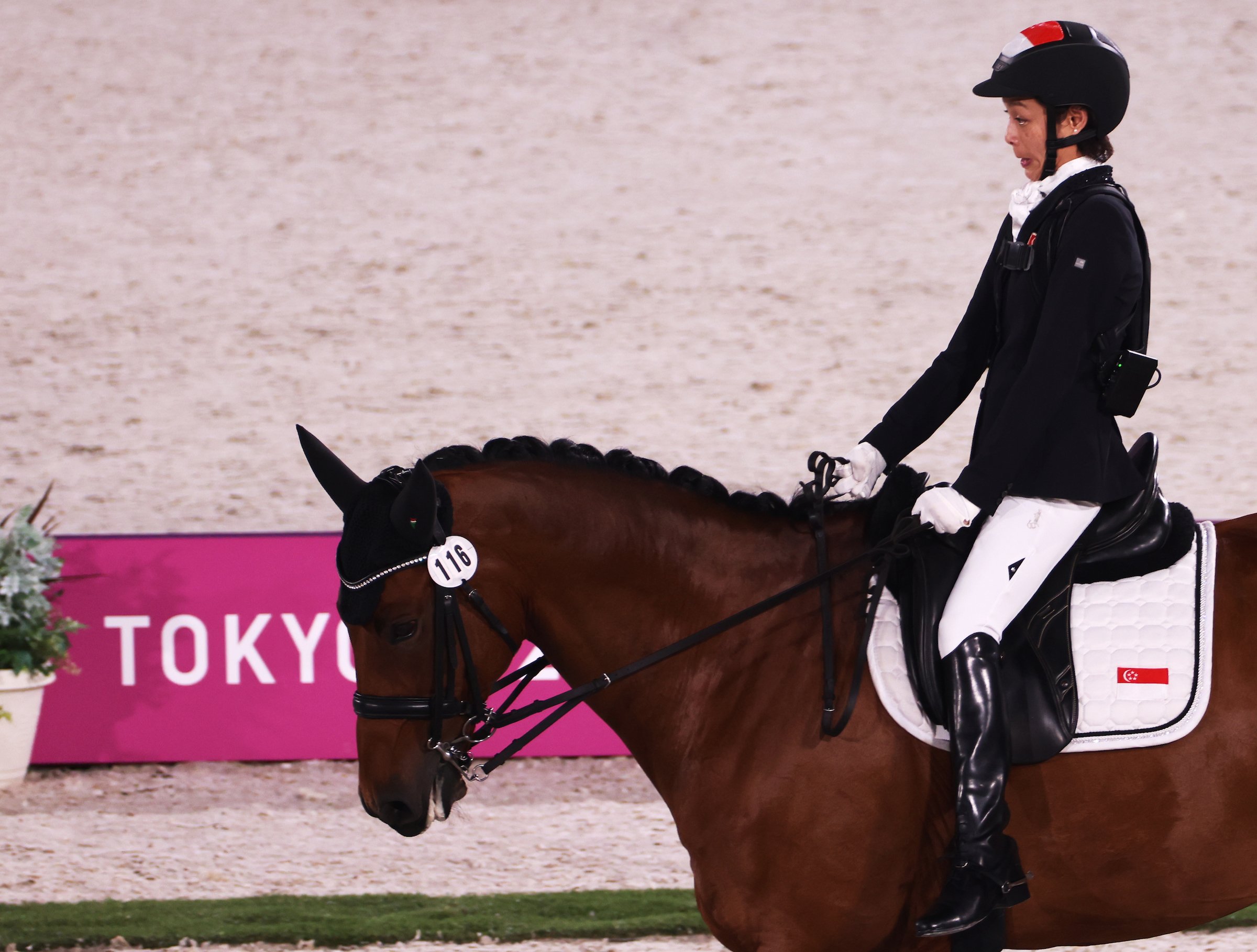 (TeamSG's Laurentia Tan @Tokyo 2020 - Photo by Sport Singapore)
Following the end of tonight's event, Team Singapore's participation in para-equestrian in Tokyo 2020 has concluded. The 16th edition of the Paralympic Games is from 24 Aug to 5 Sep 2021. For all coverage and news of the Republic's national athletes who're competing at the Games, check out the official Team Singapore Tokyo 2020 website.
Pledge Your Support here
Show your support for Team Singapore in the Paralympic Games!
Team Singapore athletes have worked hard to qualify for the Paralympics despite the challenges placed in front of them by the pandemic. They've trained relentlessly, all while adapting to the different safety measures throughout their journey, to ensure that they can represent our flag in Tokyo.
Related Events & Programmes