Tokyo 2020: Freida Lim creates history, as Singapore's first ever, female Olympic diver!
by Circle Stories, on August 3, 2021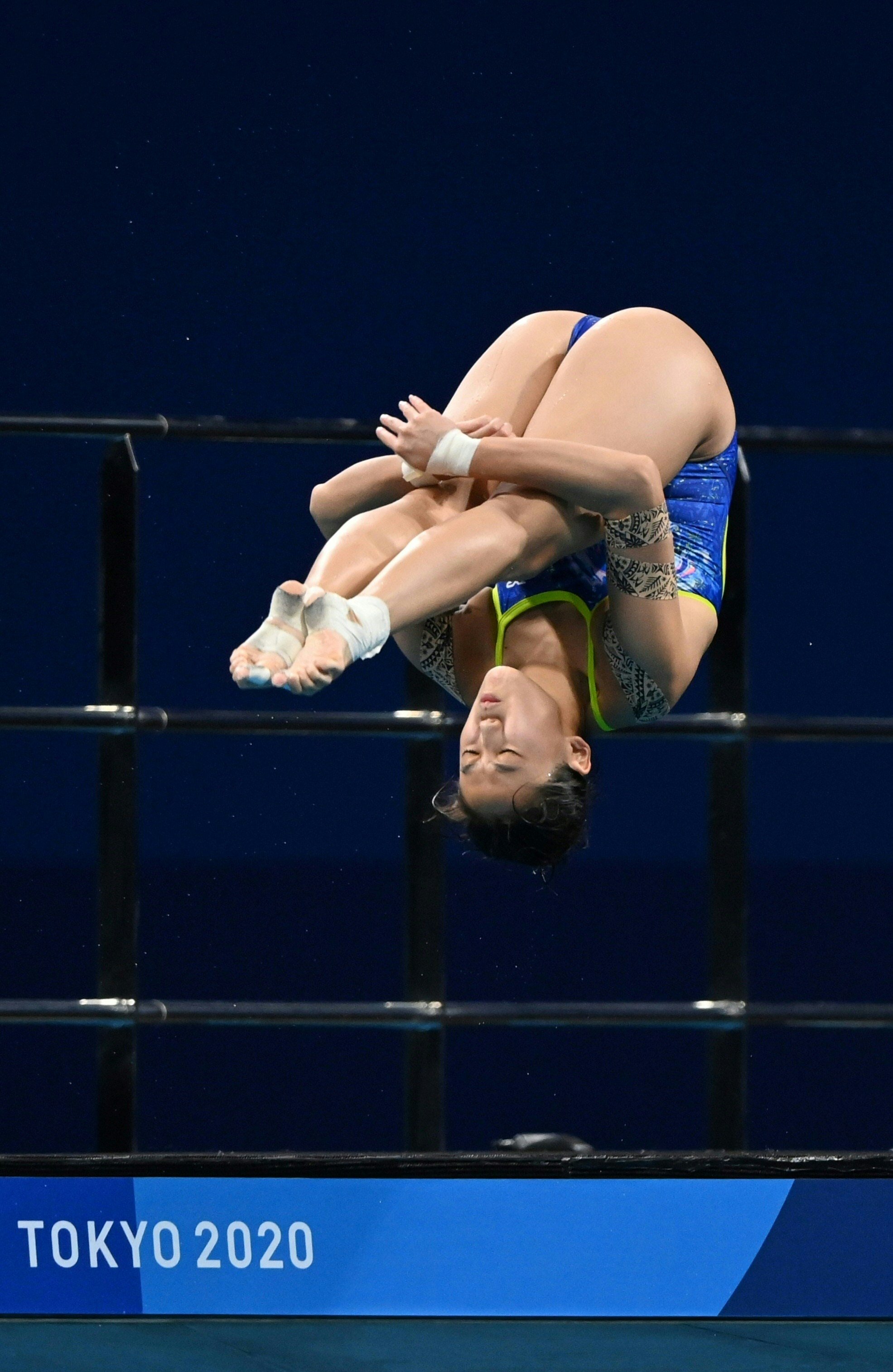 (TeamSG Diver Freida Lim at Tokyo 2020 - Photo by Sport Singapore)
By Kenneth Tan
Finishing 30th overall with a 5-dive score of 215.90 in the Women's 10metres Platform Preliminaries, Team Singapore diver Freida Lim was not able to advance to the semi-finals (only the top 18 went through). But she can be proud of her achievement, as the 1st Singapore female diver to qualify and compete in the Olympics.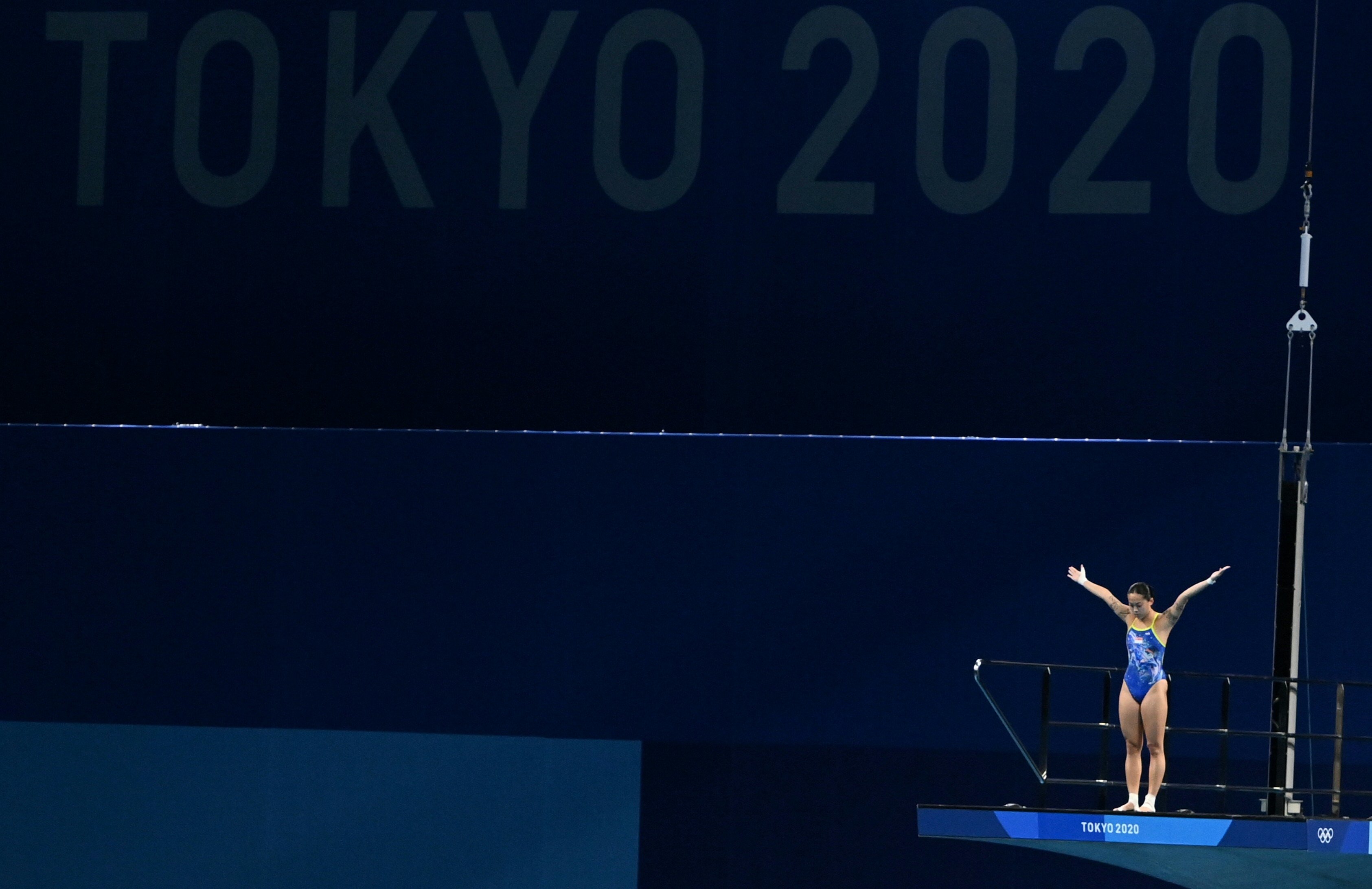 (TeamSG Diver Freida Lim at Tokyo 2020 - Photo by Sport Singapore)
There are certainly no regrets in not making through to the next stage, for she was up against some of the world's best divers. Chinese teenager Chen Yuxi – part of the duo who won gold in the synchronised 10m platform a week ago and already a world champion as a 13-year-old in 2019 – was a class above the rest with her outstanding score of 390.70. And Malaysia's 4-time Olympian along with 2-time medallist Pandelela Rinong Pamg, took the last qualifying semis spot with 284.90.
At the state-of-the-art Tokyo Aquatics Centre, Freida was 13th in order to take to the board, as she attempted 5 dives with a Degree of Difficulty (DD) limits of 2.8 and above. In diving, the judges consider 4 main criteria – namely the approach and starting position, the takeoff from the springboard, the flight through the air and the entry into the water.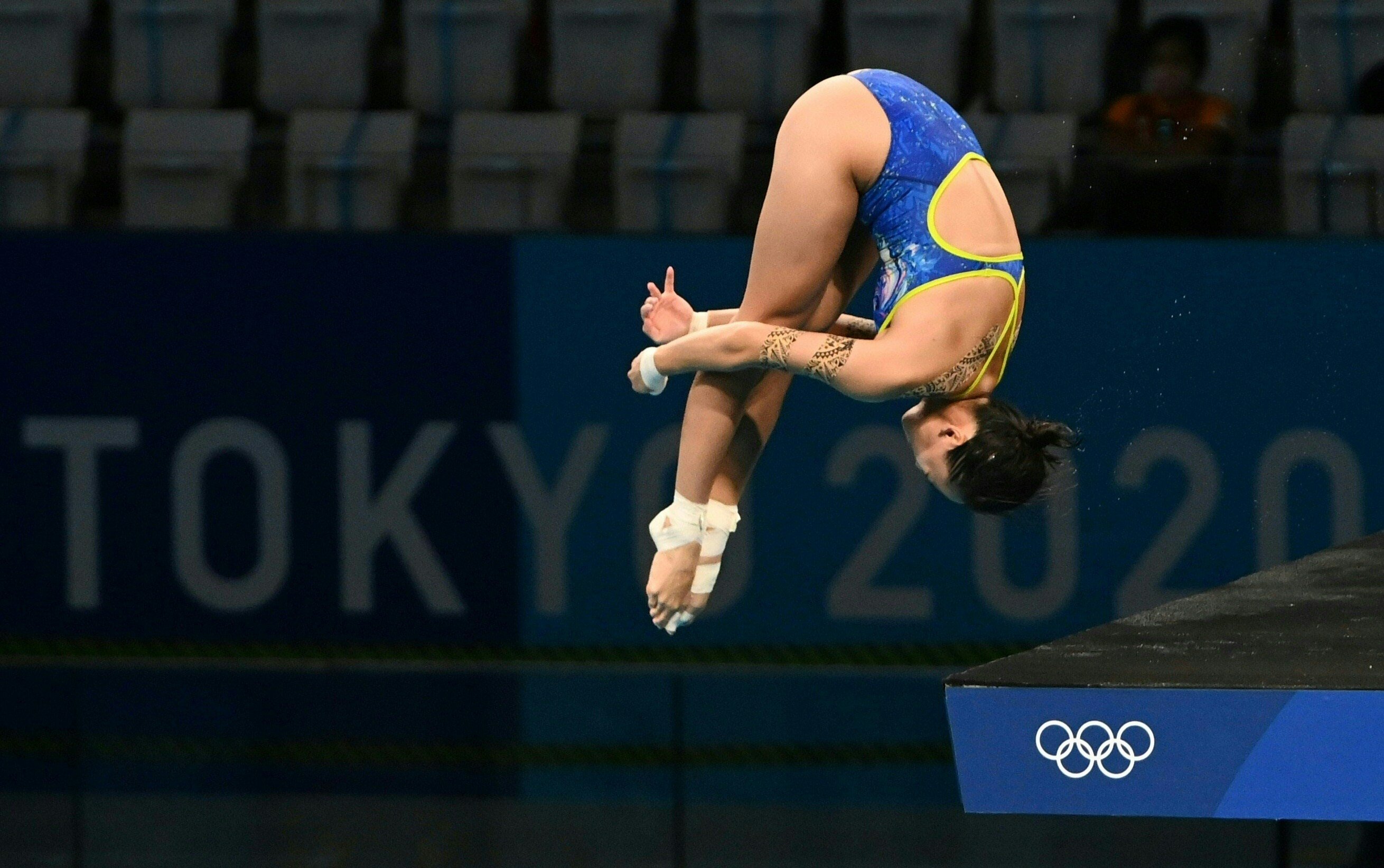 (TeamSG Diver Freida Lim at Tokyo 2020 - Photo by Sport Singapore)
The 23-year-old did pretty well in her first 2 tries – an inward 2 ½ somersault and a forward 3 ½ somersault – and was ranked 21st with an accumulated 105.60 score at that point. That's just 3 places off qualification. However, a not-so-perfect 3rd attempt with a backwards 2 ½ somersault chalked up just 30.45 points and pushed her 6 places down into 27th. That broke her momentum as she scored 37.80 on her 4th dive with a reverse 2 ½ somersault in a tuck position – that meant she dropped a spot to 28th.
In her 5th and final dive, she fared slightly better by performing a forward 2 ½ somersault with a midair twist. That netted her 42.05 points, as she finished with an overall score of 215.90 – that was 69 points off a possible qualifying spot.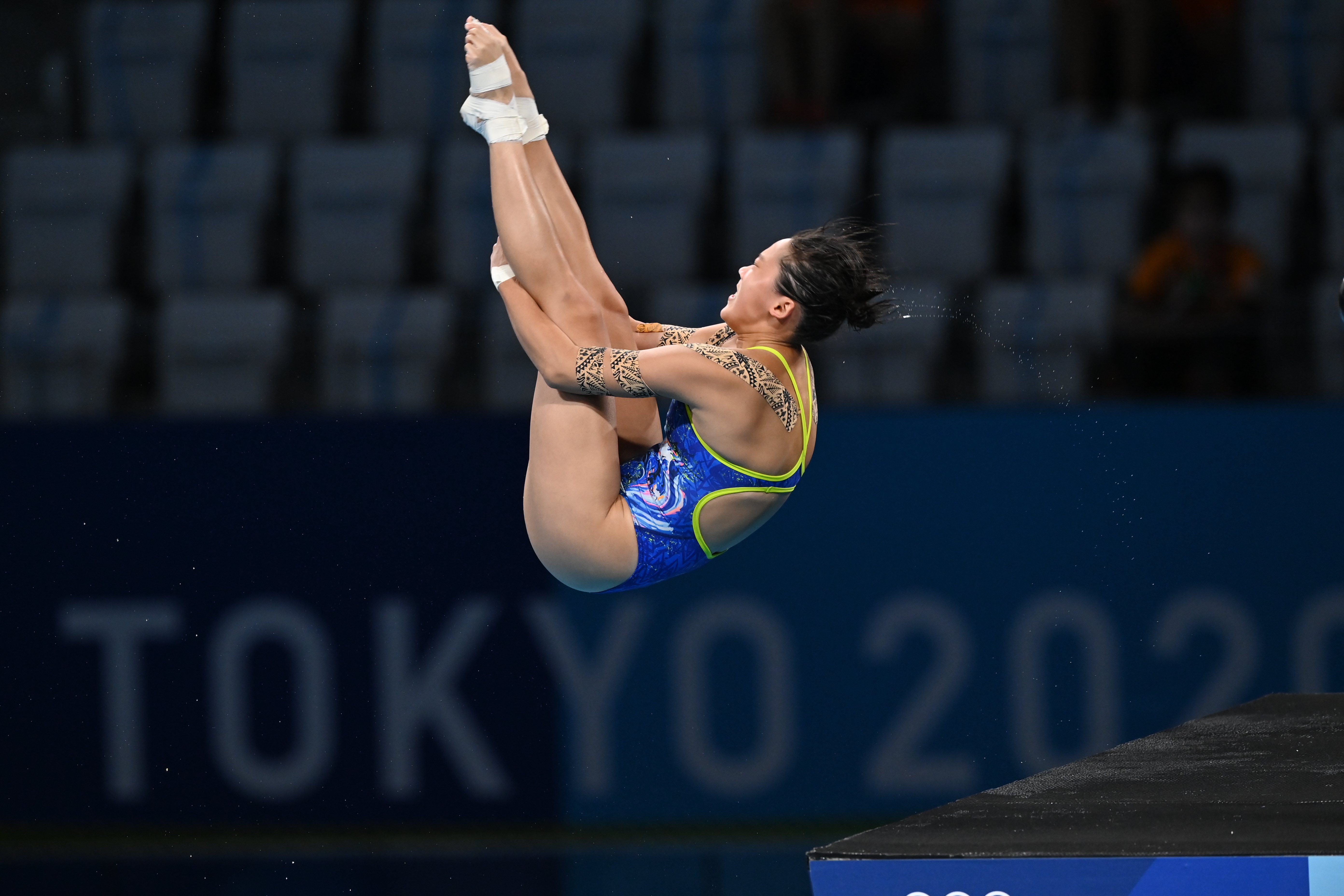 (TeamSG Diver Freida Lim at Tokyo 2020 - Photo by Sport Singapore)
Naturally, Freida would feel disappointed with the statistics after scoring 272.35 in the FINA Diving World Cup semi-finals in Tokyo back in May. Her 15th-place finish was not enough to qualify for the final, but she would eventually secure an Olympic spot, by being amongst the highest-ranked divers to obtain a quota place for their countries.
She would like to have made the semi-finals tomorrow, but missing out does not take away her historic achievement of becoming the first diver from the Republic, to feature in the Games since the discipline was introduced at the Olympiad, way back in 1904.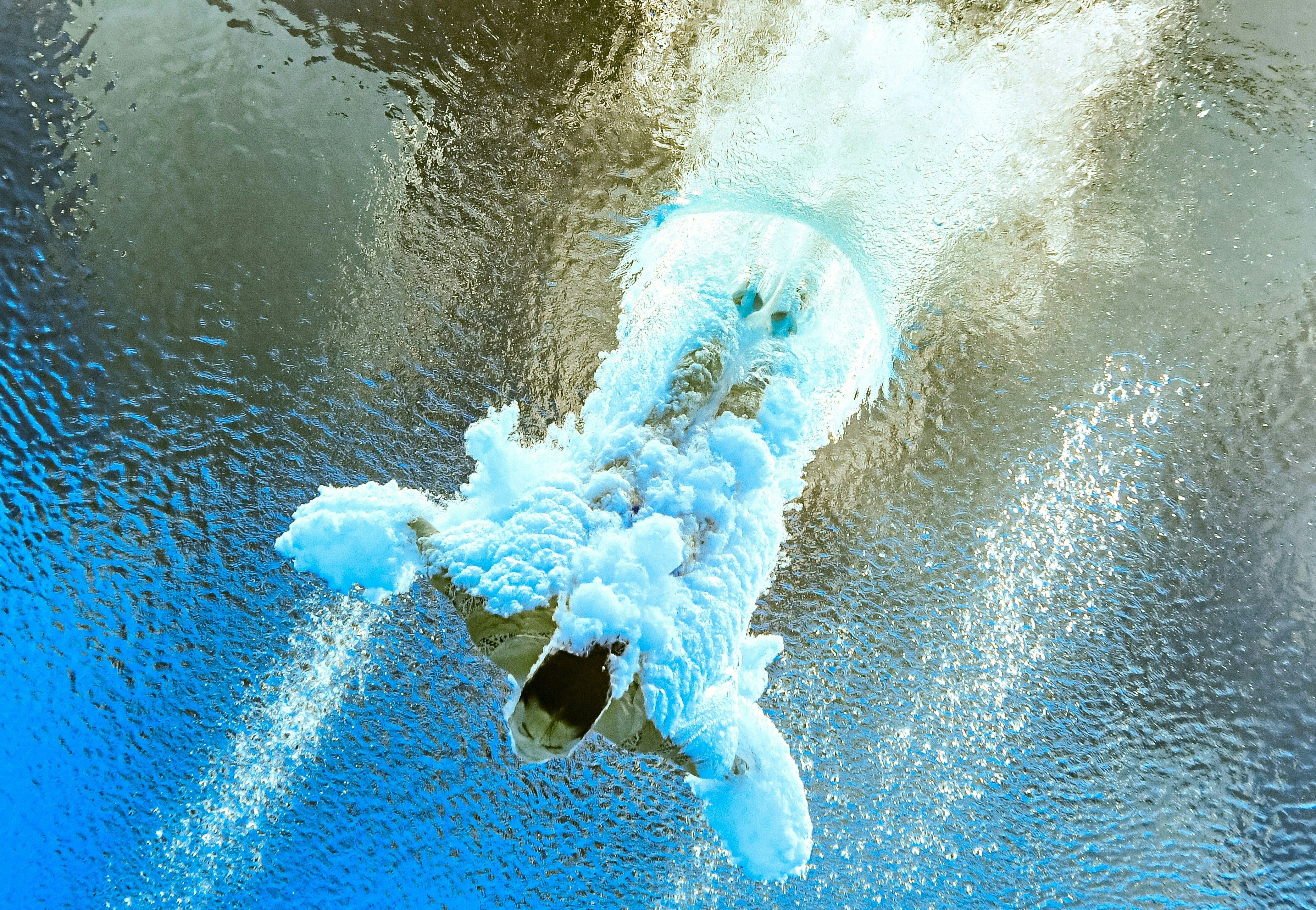 (TeamSG Diver Freida Lim at Tokyo 2020 - Photo by Sport Singapore)
It's already a huge feat for Freida to make it onto the world stage, considering the obstacles she had to go through in her life. The former competitive swimmer was diagnosed with Graves' disease - an autoimmune disorder at just 13 years old - and only switched to diving 2 years later when her thyroid function had stabilised with the help of medication. And with 3 Major Games taking place in 2022, we wait anxiously to watch Freida showcase her full potential.
The attention now turns to her compatriot Jonathan Chan, who will be the last of the 23 Team Singapore athletes to compete in Tokyo 2020 on Friday afternoon (6 Aug). The 24-year-old will similarly be making his Olympic debut in the Men's 10m Platform Preliminaries.
The 32nd edition of the Olympic Games is from 23 July to 8 Aug 2021. For all coverage and news of the Republic's national athletes who're competing at the Games, check out the official Team Singapore Tokyo 2020 website.
Remember to also Show your support for Team Singapore at the Olympic Games!
Team Singapore athletes have worked tirelessly over the last 12-20 months, especially under strict safety management measures to train and prepare. They've had to step up, pivot and adopt new and innovative methods to train especially with their preparations confined to the Lion City. With no international competitions or training stints, these athletes have had to adopt and maintain a positive mindset as well, throughout this entire journey to reach the grandest stage in Sport!
Simply click here to pledge a few words of encouragement and send positive vibes, as our TeamSG athletes continue to fly the national flag proudly in Tokyo.
Related Events & Programmes