Tokyo 2020 : TeamSG Equestrienne Gemma Foo says, "One Day, I would like to win a Paralympic medal for Singapore"!
by Circle Stories, on August 25, 2021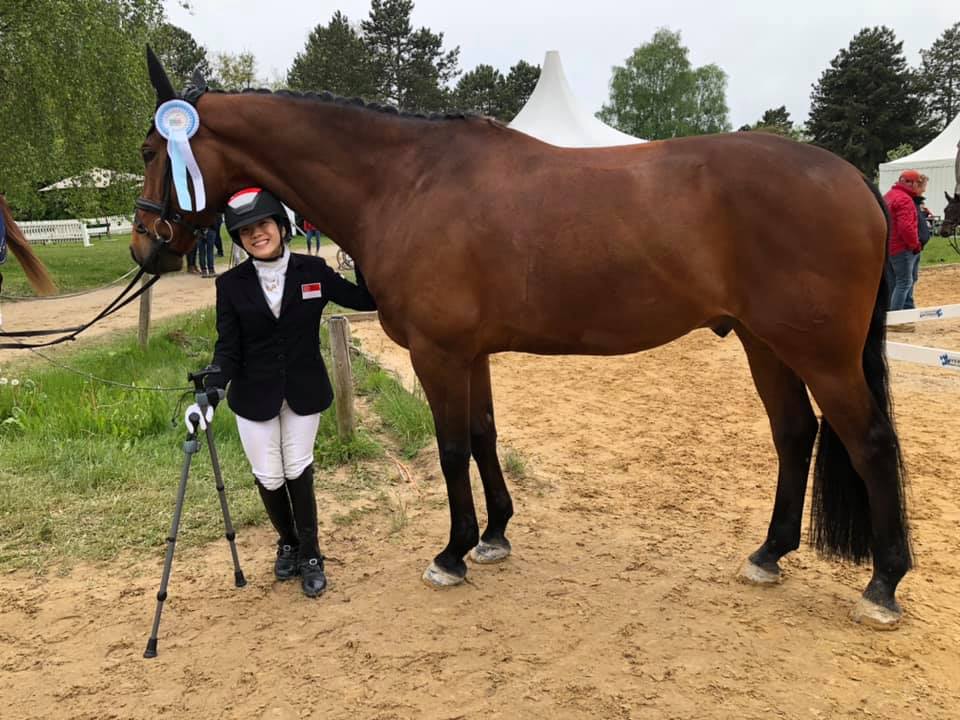 (TeamSG Equestrienne Gemma Foo - Photo by Gemma)
By Raj Kumar
At the age of 25, she's already on the verge of her 3rd Paralympic campaign. And her utmost desire is be able to finish on the podium one day, and see the Singapore flag being raised at the most significant para-centric sports event in the world!
Gemma Foo overcame her physical and mental constraints 5 years ago, in the buildup towards the 2016 Paralympics in Rio. 6 months prior in Germany, she suffered a ruptured spleen during training and had to undergo immediate surgery. That incident kept her out of action for more than 3 months. But instead of giving up, she got back to training upon her full recovery with only 3 weeks left for the start of the Paralympiad. And Gemma went on to compete at the 15th edition of the Paralympics.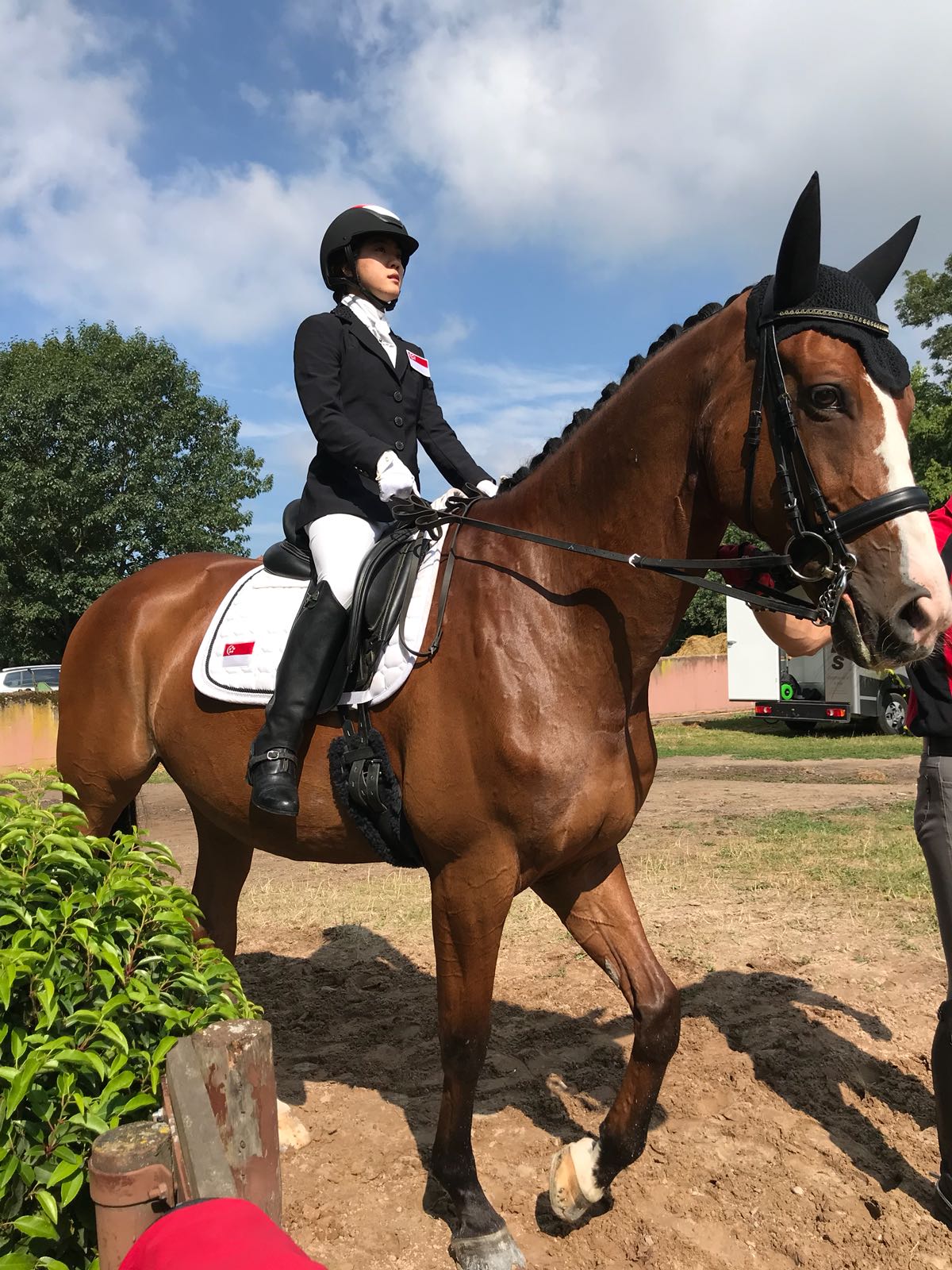 (TeamSG Equestrienne Gemma Foo - Photo by Gemma)
Despite dealing with Post-traumatic Stress Disorder (PTSD) and the fear of getting back onto a horse and riding again, Gemma summoned her inner courage and adopted a strong positive mindset to overcome her fears and competed in Brazil.
Onto April 2019, Gemma featured in the Austrian Open, which was her last international event in 2 years! And 3.5 months ago in May, the 25 year old was in Germany for 1 final training stint and on her new horse, "Gambler". They did well to clinch a 3rd-place finish in a local event.
She's been preparing for the Tokyo Games since January 2020. And her next major aim is the 2022 World Equestrian Games in Denmark next August. Meanwhile just 3 weeks ago, Gemma was interviewed by SportSG via a Zoom call. And she spoke about the lessons and experience gained from her previous outings at the Paralympics, whilst prepping for Tokyo. Gemma also talked about her support system and the ability to stay focused, plus maintaining a positive outlook in almost everything we do.
(Raj interviewed Gemma on 3 Aug)
Gemma will begin the 1st of her 3 Para-Dressage events at the Tokyo Games, on Fri (27 Aug) from 2pm onwards, in the Individual Test (Grade 1). And we wish her (and Gambler), the Best of luck and success on her 3rd Paralympic outing :)
The 16th edition of the Paralympic Games is from 24 Aug to 5 Sep 2021. For all coverage and news of the Republic's national athletes who're competing at the Games, check out the official Team Singapore Tokyo 2020 website.
Pledge Your Support here
Show your support for Team Singapore in the Paralympic Games!
Team Singapore athletes have worked hard to qualify for the Paralympics despite the challenges placed in front of them by the pandemic. They've trained relentlessly, all while adapting to the different safety measures throughout their journey, to ensure that they can represent our flag in Tokyo.
Raj Kumar's been in Singapore's sports reporting and broadcasting scene since 1997. He was the former Sports Editor and Presenter on Power 98FM (SAFRA Radio) and 938LIVE (Mediacorp Radio). Over the years, he travelled to report on Team Singapore at the 2008 Beijing Olympics and 2012 London Olympiad, including 4 SEA Games cities. As a familiar voice and face on Radio, TV and online sports, he has produced and hosted more than 650 talkshows and programmes