Tokyo 2020 : TeamSG Paddler Yu Mengyu dispatches Portuguese opponent in 30 minutes to reach 3rd round!
by Circle Stories, on July 24, 2021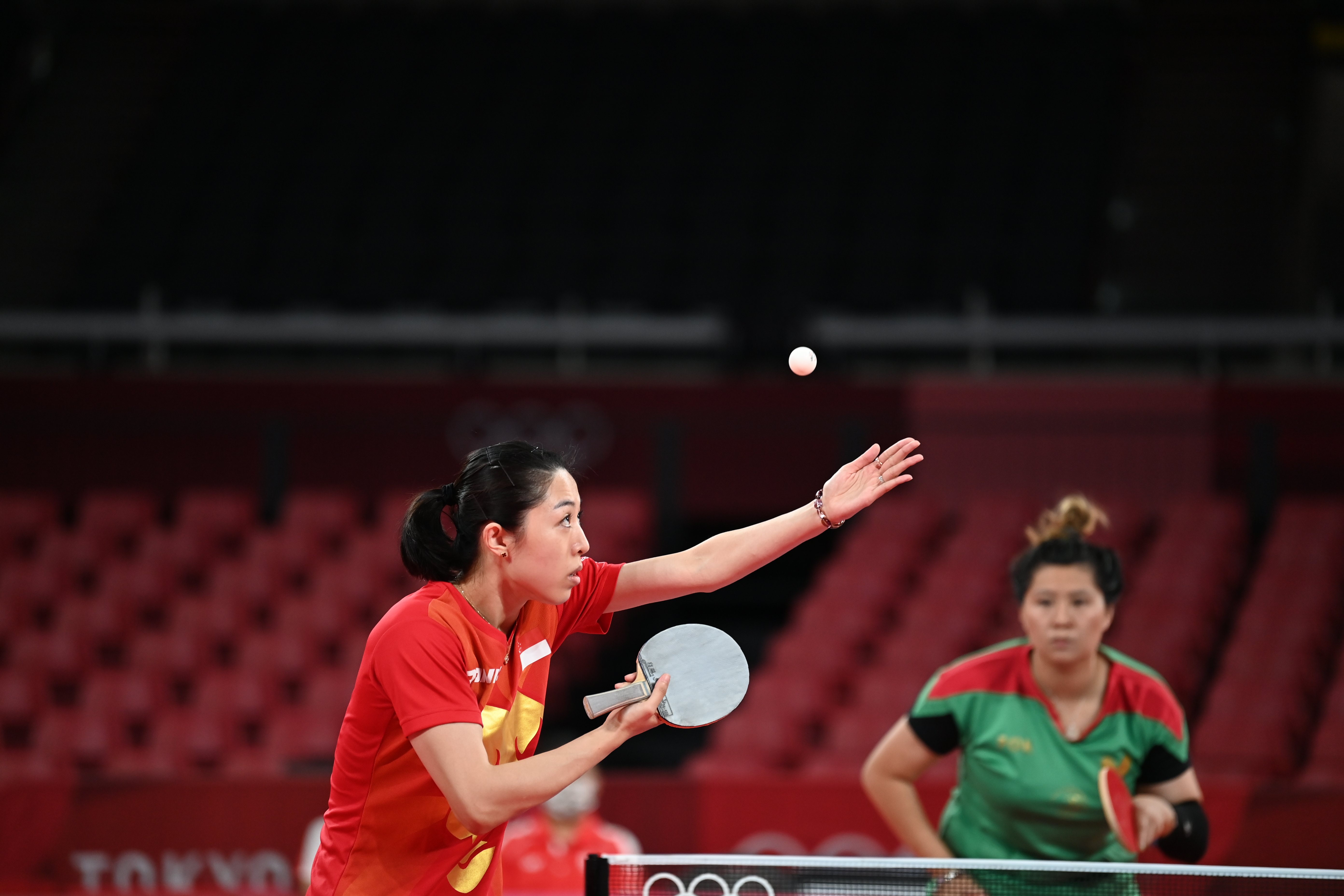 (Yu Mengyu vs Shao Jieni in Tokyo 2020 - Photo by Sport Singapore)
By Raj Kumar
30 minutes is all it took for Team Singapore's Yu Mengyu to open her Tokyo 2020 campaign today, on a winning note. Known for her fast and compact style of play, the 31 year old took down Shao Jieni (Portugal) 4-0 (11-3, 11-2, 11-8, 11-9), to reach the the 3rd round of the Women's Singles.
Following the retirements of senior and experienced players like Jing Junhong, Li Jia Wei and Wang Yuegu from Singapore's table tennis squad over the last 10-15 years, it was time for the upcoming players such as Feng Tianwei and Yu Mengyu to rise and represent the nation. Both paddlers have since done well in their respective journeys with Team Singapore. And they're reunited with a common goal in Tokyo 2020 - to win an Olympic medal once again!
Back in Rio 2016, the table tennis squad returned home emptyhanded after having won medals at the previous Olympiads in Beijing 2008 and London 2012. Mengyu had a decent outing in Brazil with an overall 4th place team finish and a quarter-final spot in the Singles event. And today, at the age of 31 and uncertain of another Olympic campaign, she is more than eager to perform exceptionally well at Tokyo 2020.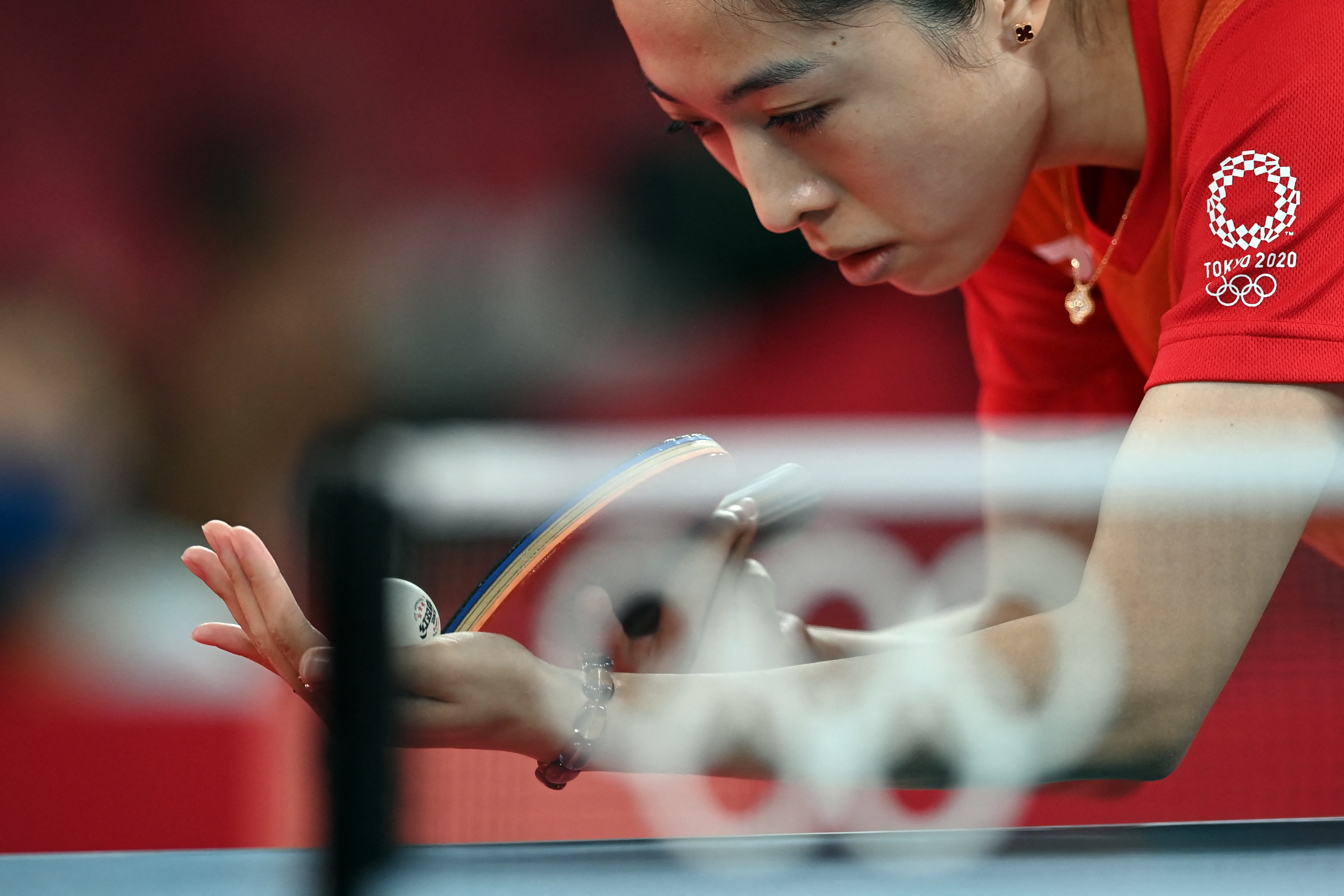 (Yu Mengyu in 2nd round of Women's Singles of Tokyo 2020 - Photo by Sport Singapore)
Receiving a bye into the 2nd round of the Singles, the world number 47 was slated to meet Jieni. This is their 2nd career matchup with the Singaporean having triumphed 4-0 at the Austrian Open in 2018. Ranked 63rd in the world, the Portuguese delivered a superb performance by coming back from 1-3 down against her Swedish opponent in the opening round. And she went on to win 4-3.
Having probably watched and studied her opponent play in the 1st round, Mengyu rushed into a 3-0 lead in their opening game, before Jieni got onto the scoreboard. And making the blocking game uncomfortable for Jieni while banking on her own nifty footwork, the Singaporean raced to a 6-1 lead. And although her opponent picked up 2 more points, it was all about Mengyu as she took the first game, 11-3.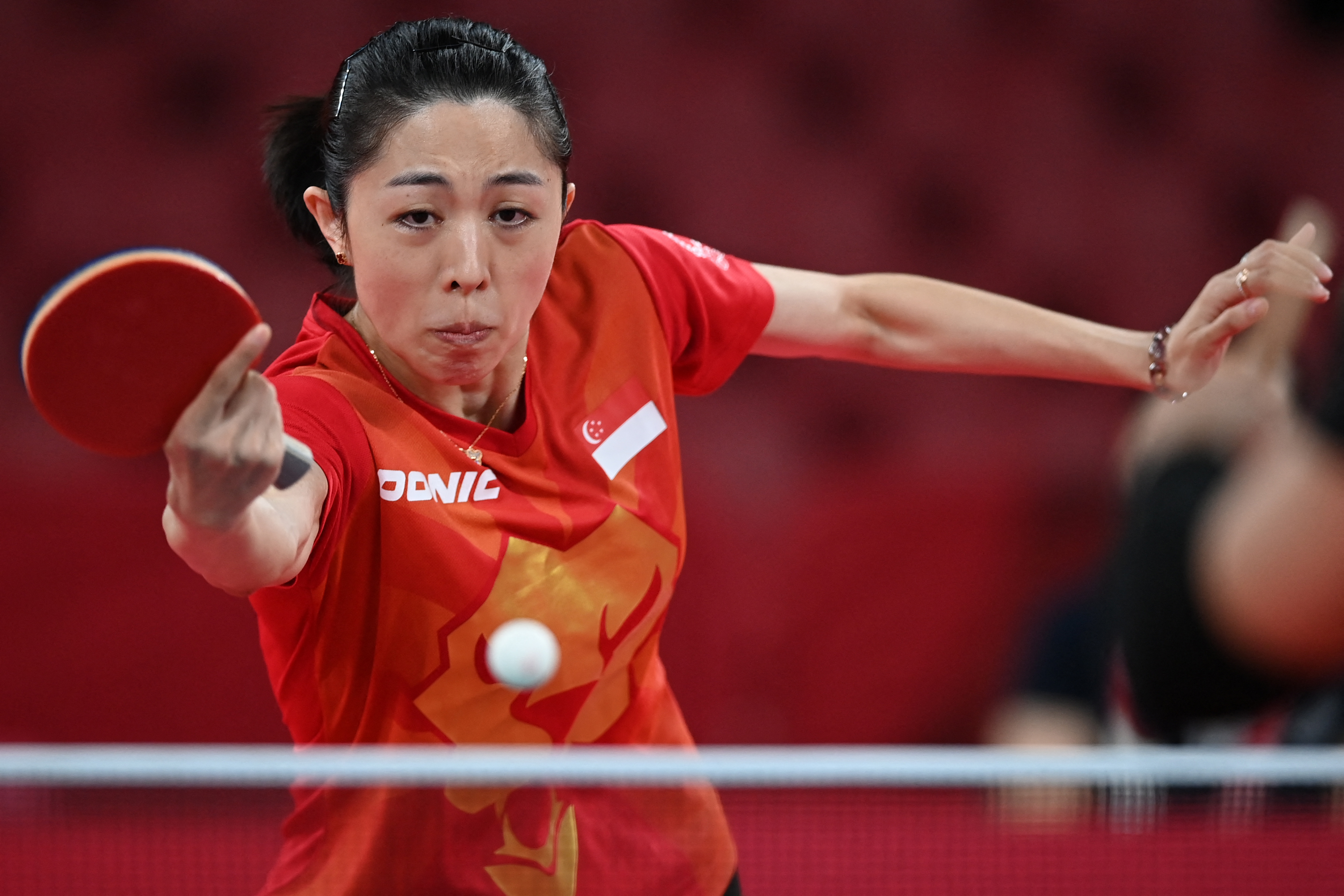 (Yu Mengyu in 2nd round of Women's Singles of Tokyo 2020 - Photo by Sport Singapore)
Onto the 2nd game, and a combination of slow spins, plus the control factor displayed by Mengyu, allowed her to take a commanding 7-0 lead before conceding a point. Taking control of service, the Singaporean never looked back and rallied to 8 game points, before wrapping up 11-2!
The 3rd game saw a different start as the first few rallies were much longer than the earlier games. And it was a seesaw battle of different playing styles which saw the score reach 5-5. Up to that point, Jieni had done well, converting both of her service points. But the experience of Mengyu came into play as she took the lead and extended it to 8-5. And a few well played and strategically placed shots on the far end of the table thereafter, allowed the 31 year old to seal the game, 11-8.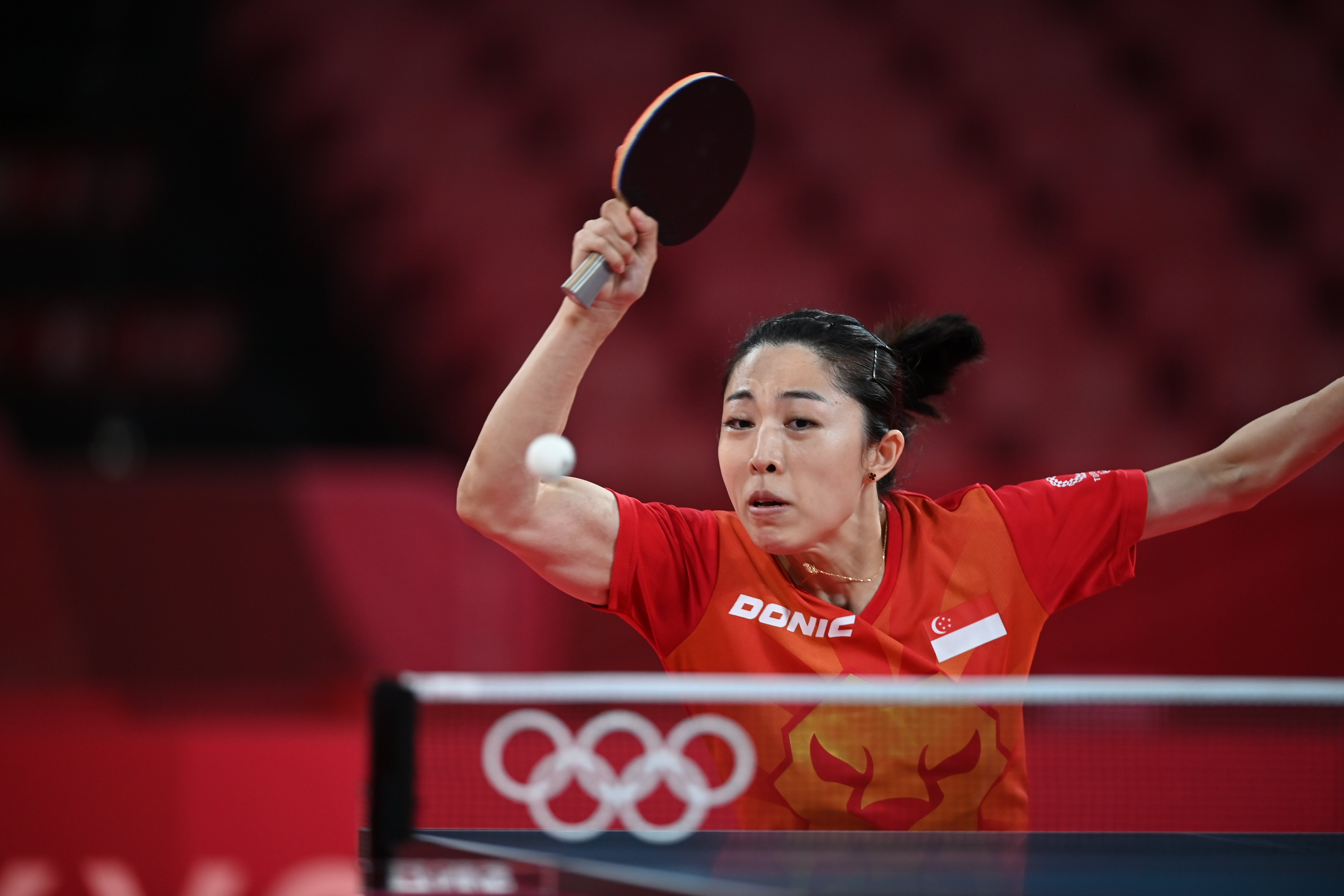 (Yu Mengyu in 2nd round of Women's Singles of Tokyo 2020 - Photo by Sport Singapore)
Game 4 appeared to be going in the way of Jieni as she was leading 8-3. But Mengyu didn't surrender and clawed her way back, by forcing her opponent to play big forehand shots, which were counted out. She also "jammed" her opponent right down the middle as Jieni couldn't return the shots. And the Singaporean roared to victory by taking the game, 11-9.
With the comprehensive win, Mengyu advances to the round of 32 to meet a familiar rival, Cheng I-ching from Chinese Taipei. It will be their 14th career meeting with the Singaporean having won 10 times.
The 32nd edition of the Olympic Games is from 23 July to 8 Aug 2021. For all coverage and news of the Republic's national athletes who're competing at the Games, check out the official Team Singapore Tokyo 2020 website.
Remember to also Show your support for Team Singapore at the Olympic Games!
Team Singapore athletes have worked tirelessly over the last 12-20 months, especially under strict safety management measures to train and prepare. They've had to step up, pivot and adopt new and innovative methods to train especially with their preparations confined to the Lion City. With no international competitions or training stints, these athletes have had to adopt and maintain a positive mindset as well, throughout this entire journey to reach the grandest stage in Sport!
Simply click here to pledge a few words of encouragement and send positive vibes, as our TeamSG athletes continue to fly the national flag proudly in Tokyo.
Raj Kumar's been in Singapore's sports reporting and broadcasting scene since 1997. He was the former Sports Editor and Presenter on Power 98FM (SAFRA Radio) and 938LIVE (Mediacorp Radio). Over the years, he travelled to report on Team Singapore at the 2008 Beijing Olympics and 2012 London Olympiad, including 4 SEA Games cities. As a familiar voice and face on Radio, TV and online sports, he has produced and hosted more than 650 talkshows and programmes.