Tokyo 2020: TeamSG Shuttler Loh Kean Yew is victorious on his Olympic debut!
by Circle Stories, on July 25, 2021
(Loh Kean Yew vs Aram Mahmoud in Group Stage of Tokyo 2020 - Photo by Sport Singapore)
By Kenneth Tan
Team Singapore shuttler Loh Kean Yew showed no nerves on his Olympic debut, as he easily dispatched the challenge of Aram Mahmoud 21-15, 21-12 within 32 minutes, in his opening Group G game of the Men's Singles.
At the Musashino Forest Sport Plaza on Monday night (July 26), the 24-year-old was largely in control of proceedings against his 172nd ranked opponent from the Refugee Olympic Team. Having lost 2-0 in his opening group match 2 days ago against 7th seed Jonatan Christie (Indonesia), Mahmoud tried his level best to keep the contest close with Kean Yew.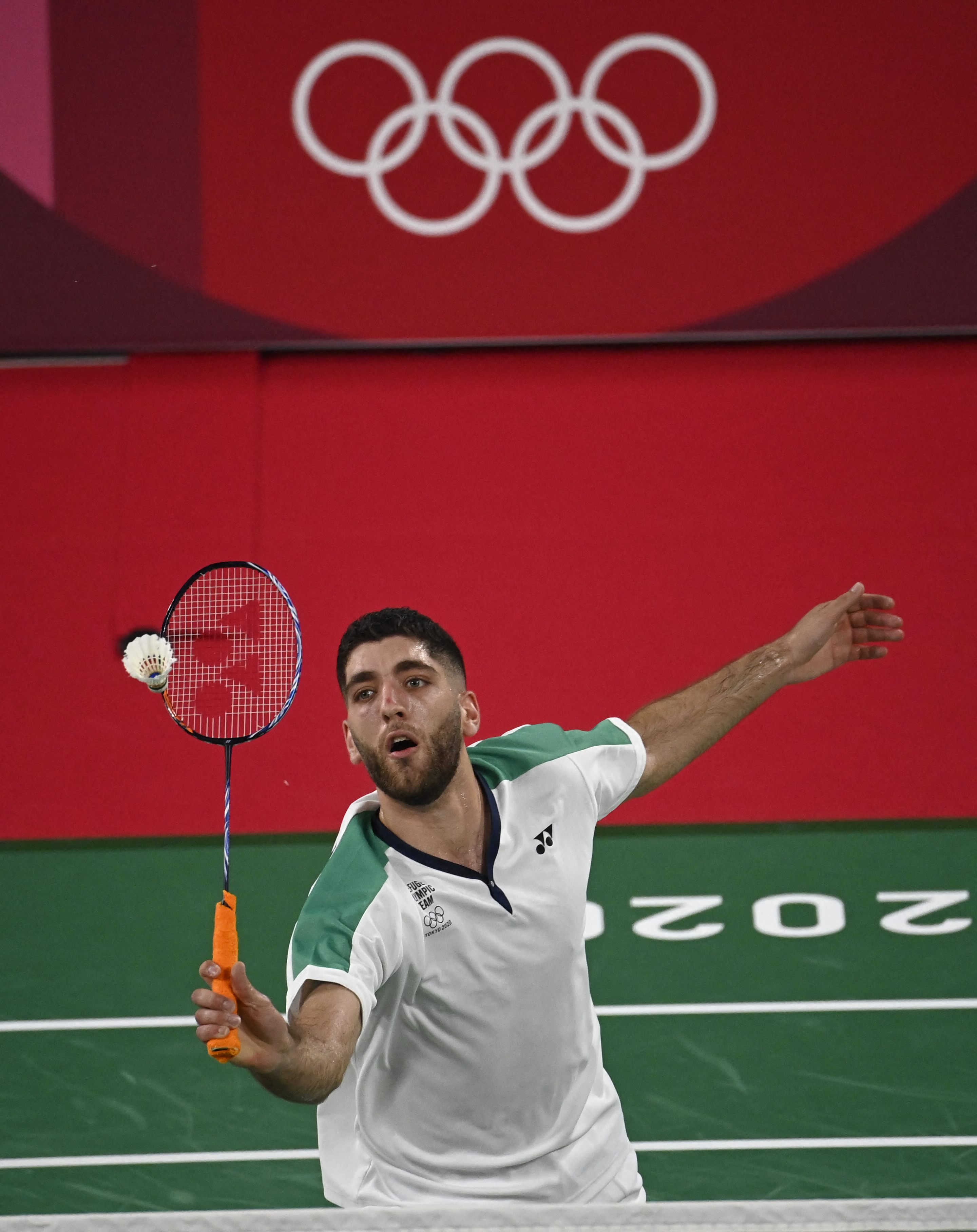 (Aram Mahmoud in Group Stage of Tokyo 2020 - Photo by Sport Singapore)
After initially trailing by 4-3 in the first set, Kean Yew – who had the honour of being the Republic's flag-bearer at the tournament's opening ceremony – soon secured 5 straight points to pull ahead. And he reached the 60-second interval leading 11-8, before winning 21-15 to seize the initiative in the best-of-3 sets.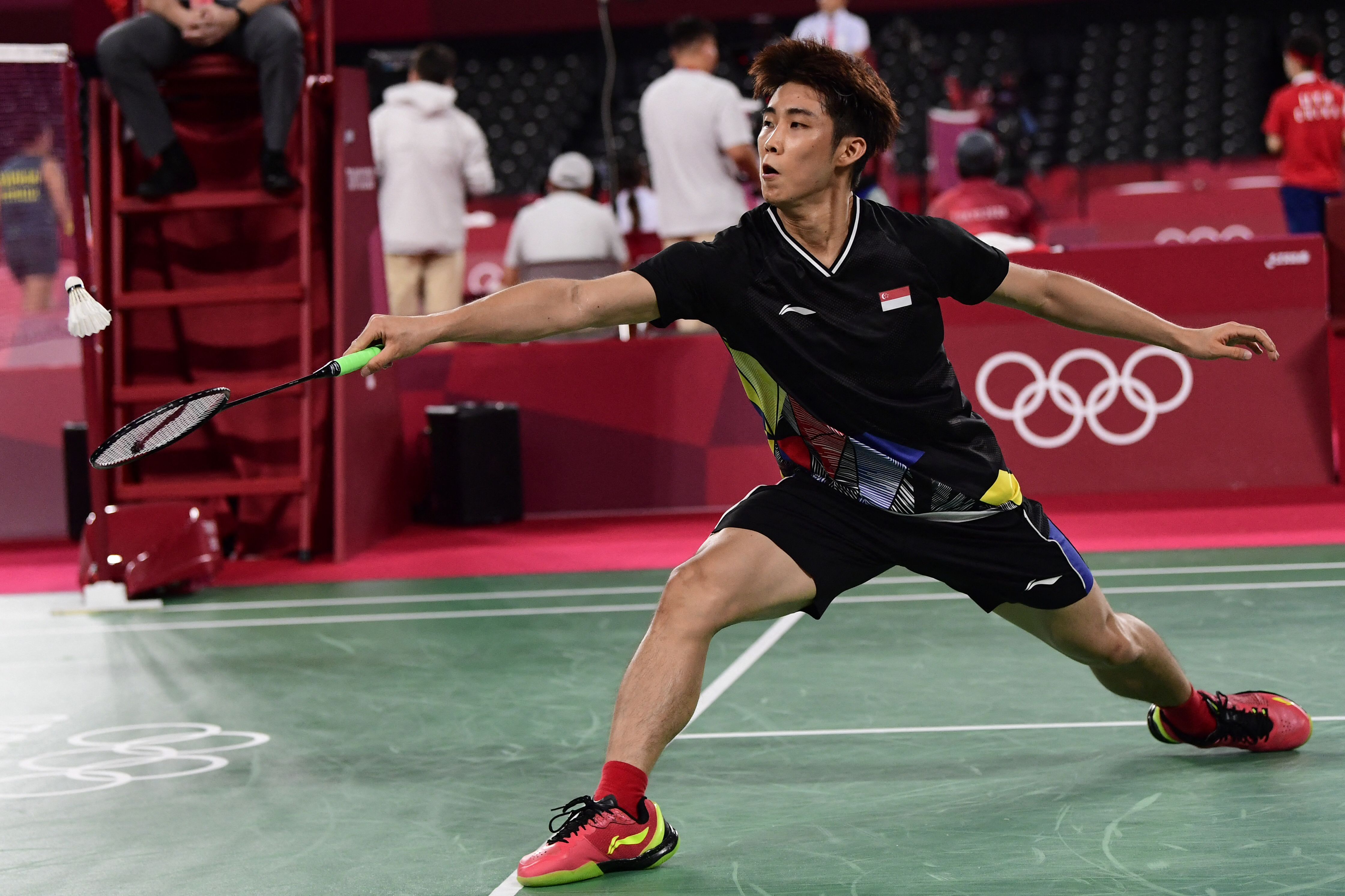 (Loh Kean Yew in Group Stage of Tokyo 2020 - Photo by Sport Singapore)
The 2019 SEA Games Silver Medallist did go behind again at 2-3 in the 2nd set, but simply increased the intensity of his game to force a series of errors from his Syrian opponent. Ranked 42nd in the world, Kean Yew surged ahead 10-5 before going into the break leading by two points. After the restart, there was no stopping him by then, as he produced a series of decisive smashes to open up a big lead, before taking the set 21-12 and a 2-0 overall victory.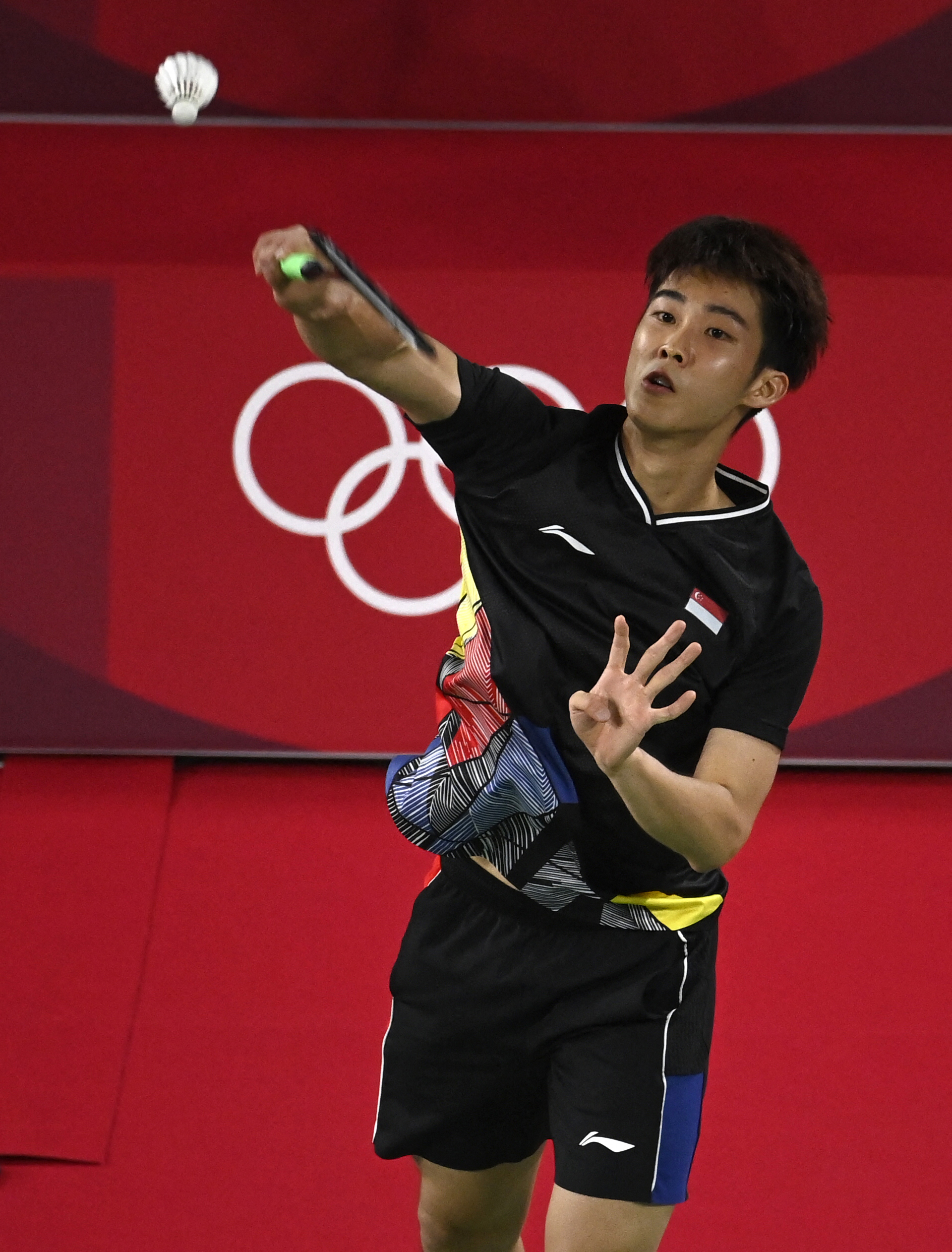 (Loh Kean Yew in Group Stage of Tokyo 2020 - Photo by Sport Singapore)
Following his win, Kean Yew has a showdown against fellow Group G shuttler, Jonatan Christie on Wednesday (28 July). The clash against the 7th seeded Indonesian is a winner-takes-all final group clash, to determine who progresses into the Round of 16. It will be a role reversal for Kean Yew, as he'll be the underdog this time. But going by past records, the underdog tag is something that suits his game perfectly.
Kean Yew has a reputation of being a giant-slayer over the past two years. Besides the 2019 Thailand Masters victory over China's legendary shuttler Lin Dan that catapulted him to fame, he had also defeated Taiwan's Chou Tien-chen and Japan's Kanta Tsuneyama – both ranked in the world's top 10 at that time – in major tournaments in 2020.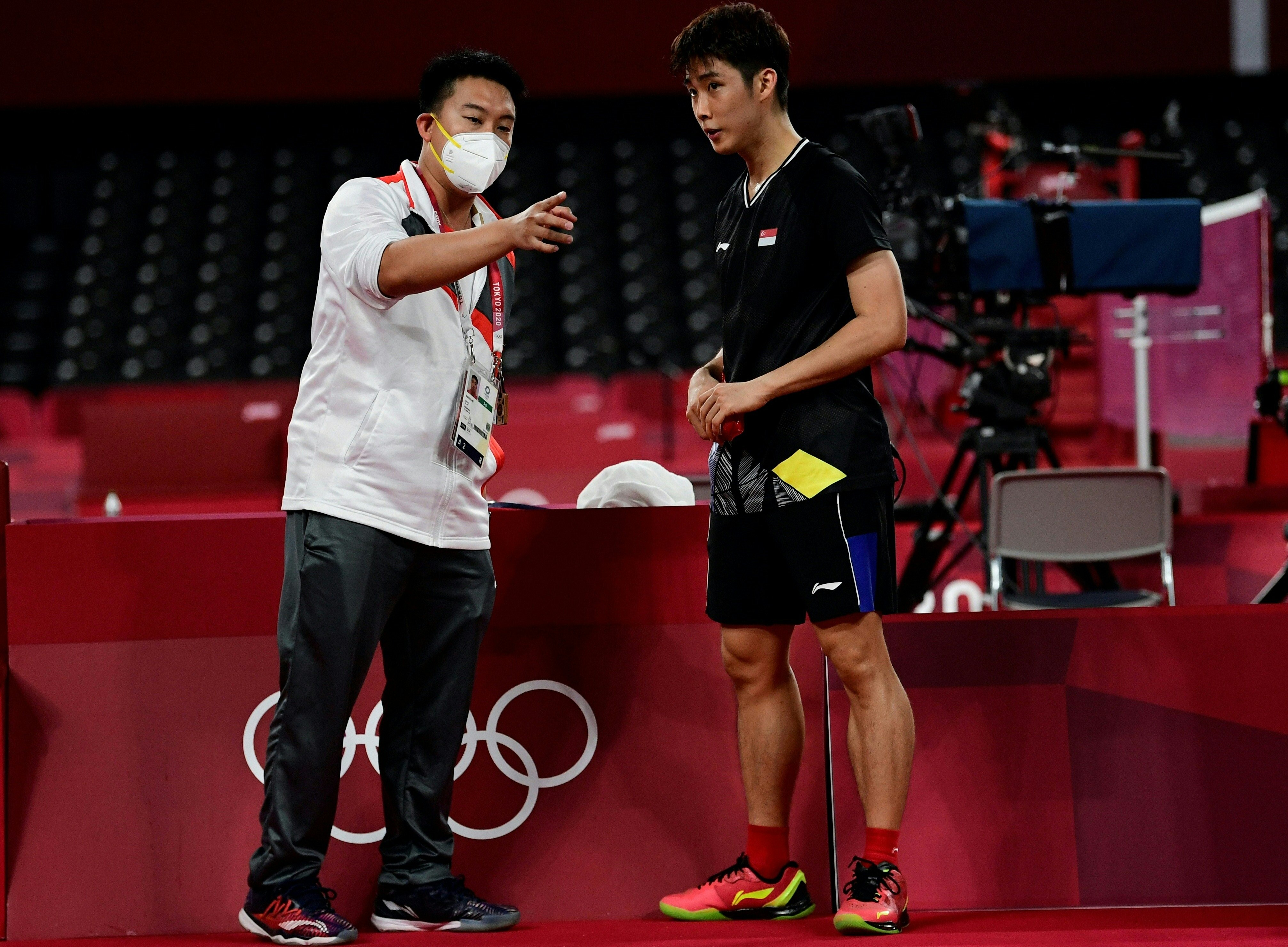 (Loh Kean Yew and his Coach in Group Stage of Tokyo 2020 - Photo by Sport Singapore)
Another scalp in Tokyo 2020 would put Kean Yew a step closer to his ambitious target of a podium finish at the Games – a feat that has never been achieved in Singapore's badminton history. The furthest the Republic has reached was the quarter-finals – with Ronald Susilo the first in Athens 2004, before the women's doubles pair of Jiang Yanmei and Li Yujia repeated the feat at Beijing 2008.
So how much do you really know about Singapore's top-ranked Men's shuttler? Well here's Kean Yew (below) in a 1-on-1 zoom interview (recorded in mid-June), talking calm and confidently of his current state of mind, physical preparations, the significance of his Olympic debut and much more.
The 32nd edition of the Olympic Games is from 23 July to 8 Aug 2021. For all coverage and news of the Republic's national athletes who're competing at the Games, check out the official Team Singapore Tokyo 2020 website.
Remember to also Show your support for Team Singapore at the Olympic Games!
Team Singapore athletes have worked tirelessly over the last 12-20 months, especially under strict safety management measures to train and prepare. They've had to step up, pivot and adopt new and innovative methods to train especially with their preparations confined to the Lion City. With no international competitions or training stints, these athletes have had to adopt and maintain a positive mindset as well, throughout this entire journey to reach the grandest stage in Sport!
Simply click here to pledge a few words of encouragement and send positive vibes, as our TeamSG athletes continue to fly the national flag proudly in Tokyo.
Additional Reporting by Raj Kumar