Tokyo 2020 : TeamSG shuttler Yeo Jia Min makes her Olympic debut, with a strong and decisive performance!
by Circle Stories, on July 26, 2021
(Yeo Jia Min vs Haramara Gaitan at Tokyo 2020 - Image by Sport Singapore)
By Kenneth Tan
She had to wait for more than two hours than expected, to make her Olympic debut in the Women's Singles on Tuesday (27 July). And that was due to an earlier Doubles match which lasted for 90 minutes. However, Team Singapore shuttler Yeo Jia Min wasted little time in making her mark, once she went on court around 2.20pm (Singapore time)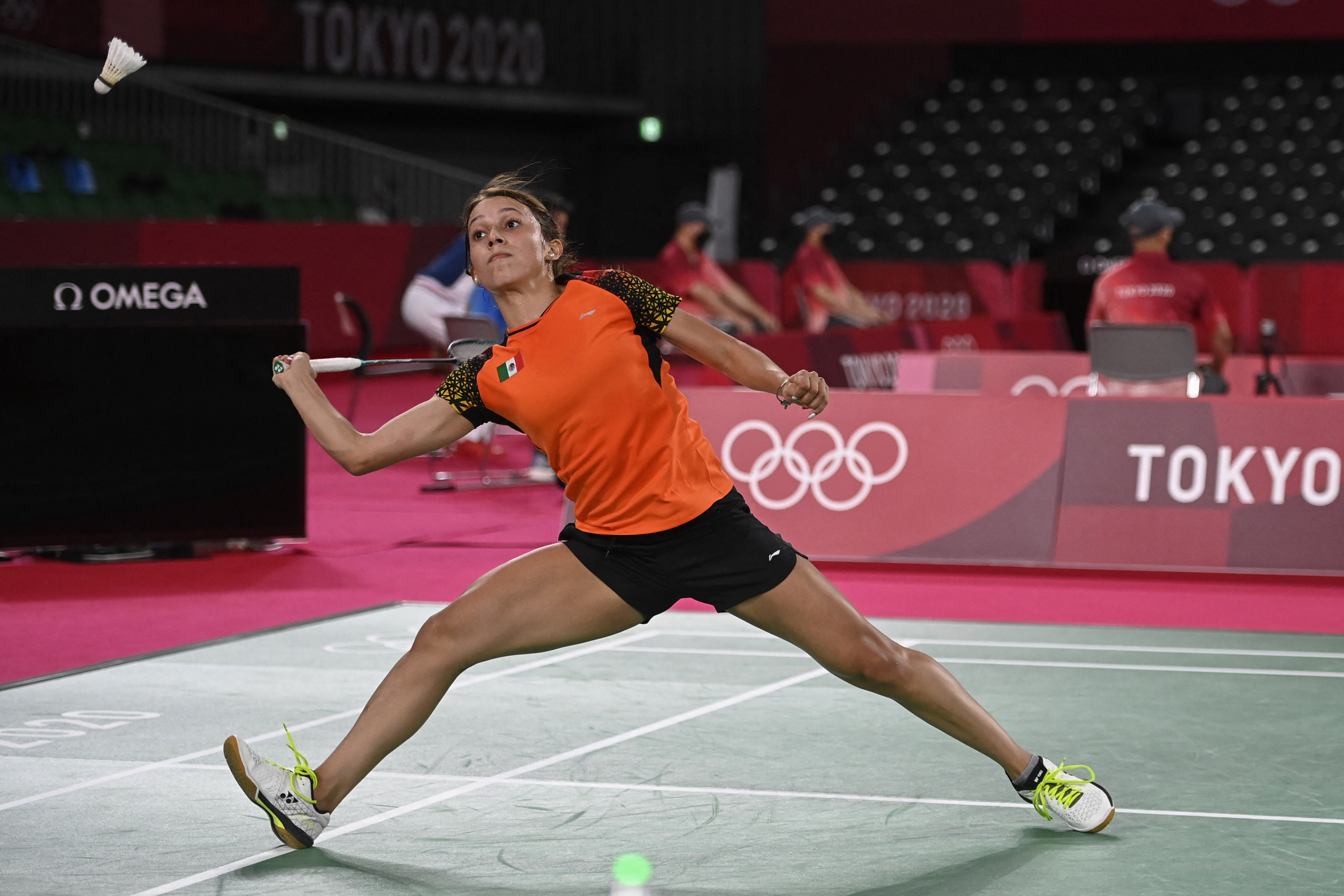 (Haramara Gaitan at Tokyo 2020 - Image by Sport Singapore)
In the Group K round-robin clash, it took the 22 year old Singaporean less than 30 minutes to dispatch Haramara Gaitan. Following a blistering display against the Mexican, Jia Min triumphed 21-7, 21-10.
At the Musashino Forest Sport Plaza where male counterpart Loh Kean Yew had emerged victorious on his Olympic debut a day ago, Jia Min showed that she belonged on this same stage. In Game 1, she led 5-0 before conceding her first point. Then leading 11-4 at the interval, the former junior world No.1 displayed the ruthless side of her game as she won 6 straight points after the restart. And she went on to seal the game with a massive 14-point difference (21-7).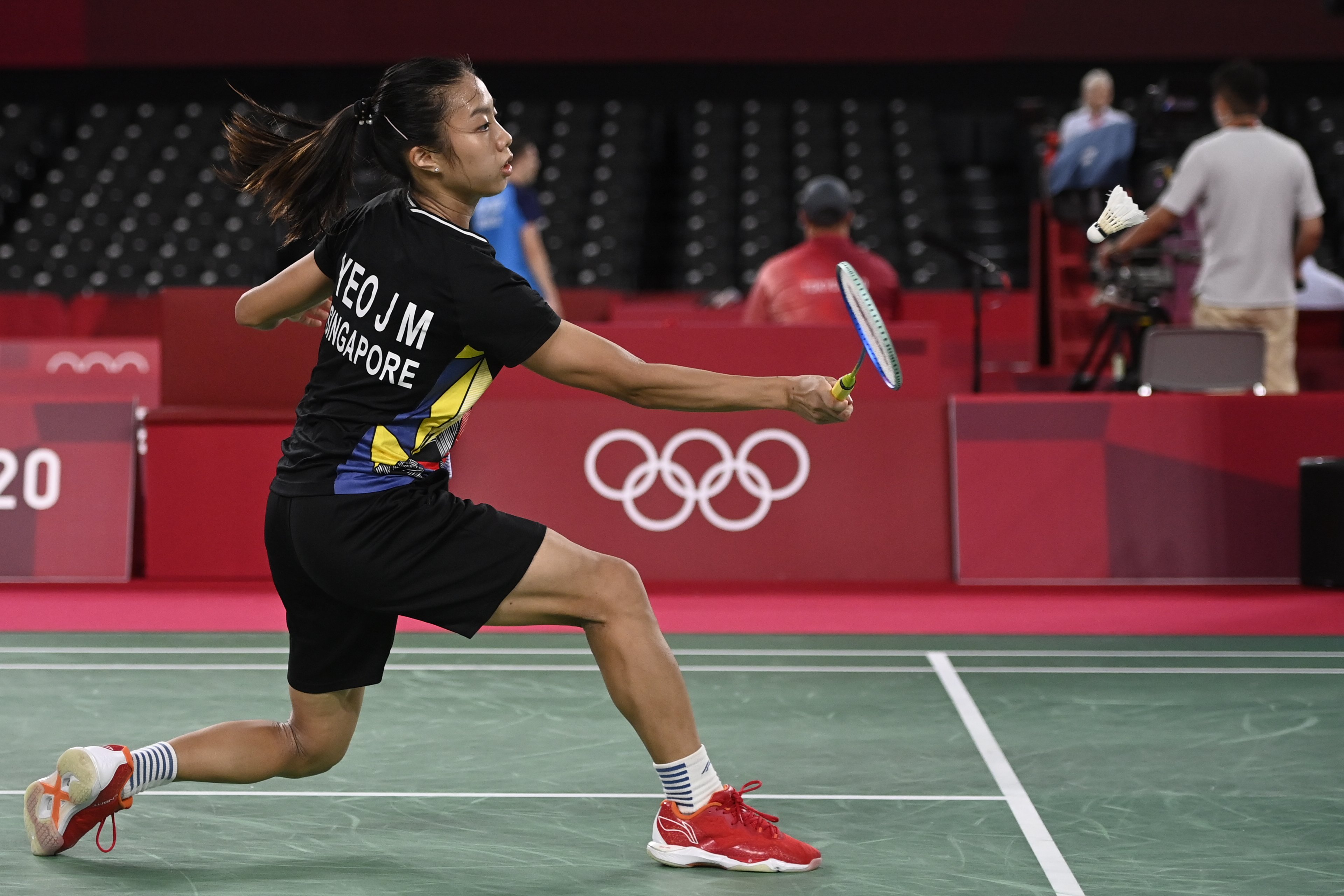 (Yeo Jia Min vs Haramara Gaitan at Tokyo 2020 - Image by Sport Singapore)
Onto the 2nd Game and although she did trail by 2 points, Jia Min – ranked 30th in the world and 62 places above Gaitan – quickly regained foothold of proceedings. The 3-time SEA Games Bronze medallist earned 6 straight points to surge ahead before going into the break 11-4 up again. At times, it seemed like her Mexican opponent – who just lost 21-14, 21-9 to South Korea's Kim Ga-eun - had no answer to her rapid reflexes and superb play near the net.
To Gaitan's credit though, she did put up a closer fight than the opening game as she went in double figures. But she was ultimately, unable to stop the domineering Jia Min from sealing the match, by an 11-point difference to win the game 21-10 and 2-0 overall.
Jia Min's first Olympic victory sets up a winner-takes-all final group clash against 12th seed Ga-eun on Wednesday (July 28) morning at 8am (SGP time). That will determine who progresses into the Round of 16. It will be a much harder task for the Singaporean, but she'll have the psychological advantage of a 3-1 head-to-head record against the Korean in her favour.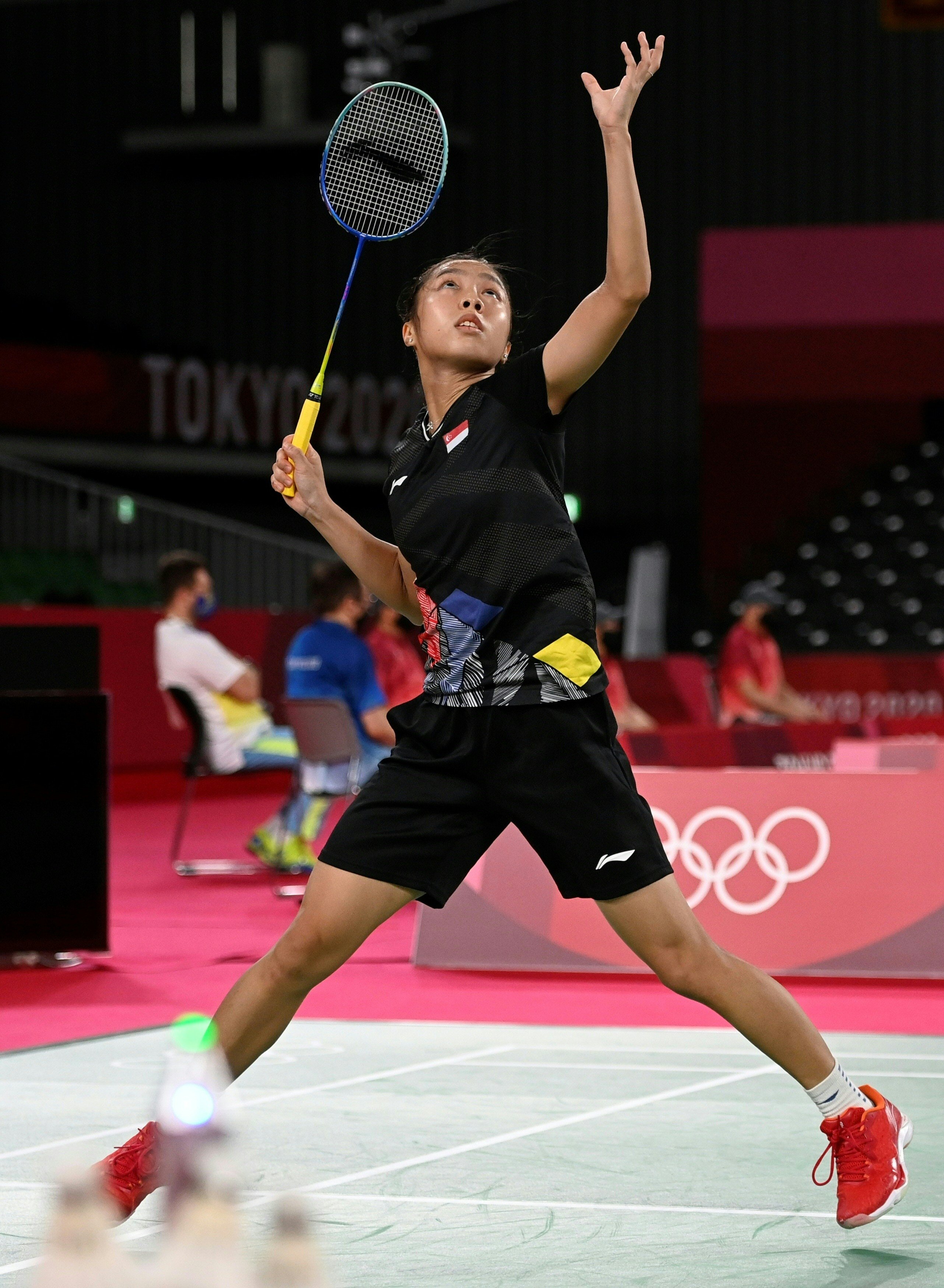 (Yeo Jia Min vs Haramara Gaitan at Tokyo 2020 - Image by Sport Singapore)
Just like Kean Yew, Jia Min is no stranger to defeating higher-ranked opponents – having famously trumped then Japan's World No. 1 Akane Yamaguichi in the BWF World Championships in 2019. And a fourth victory against Kim for Jia Min, would boost Singapore's hopes of a first-ever podium finish in the sport.
Back in June, the former Junior World Number 1 (below), featured in a 1-on-1 zoom interview. And she talks about reaching the pinnacle of Sport, the challenges of training locally, missing out on being with her friends and family and much more.
The 32nd edition of the Olympic Games is from 23 July to 8 Aug 2021. For all coverage and news of the Republic's national athletes who're competing at the Games, check out the official Team Singapore Tokyo 2020 website.
Remember to also Show your support for Team Singapore at the Olympic Games!
Team Singapore athletes have worked tirelessly over the last 12-20 months, especially under strict safety management measures to train and prepare. They've had to step up, pivot and adopt new and innovative methods to train especially with their preparations confined to the Lion City. With no international competitions or training stints, these athletes have had to adopt and maintain a positive mindset as well, throughout this entire journey to reach the grandest stage in Sport!
Simply click here to pledge a few words of encouragement and send positive vibes, as our TeamSG athletes continue to fly the national flag proudly in Tokyo.
Additional Reporting by Raj Kumar