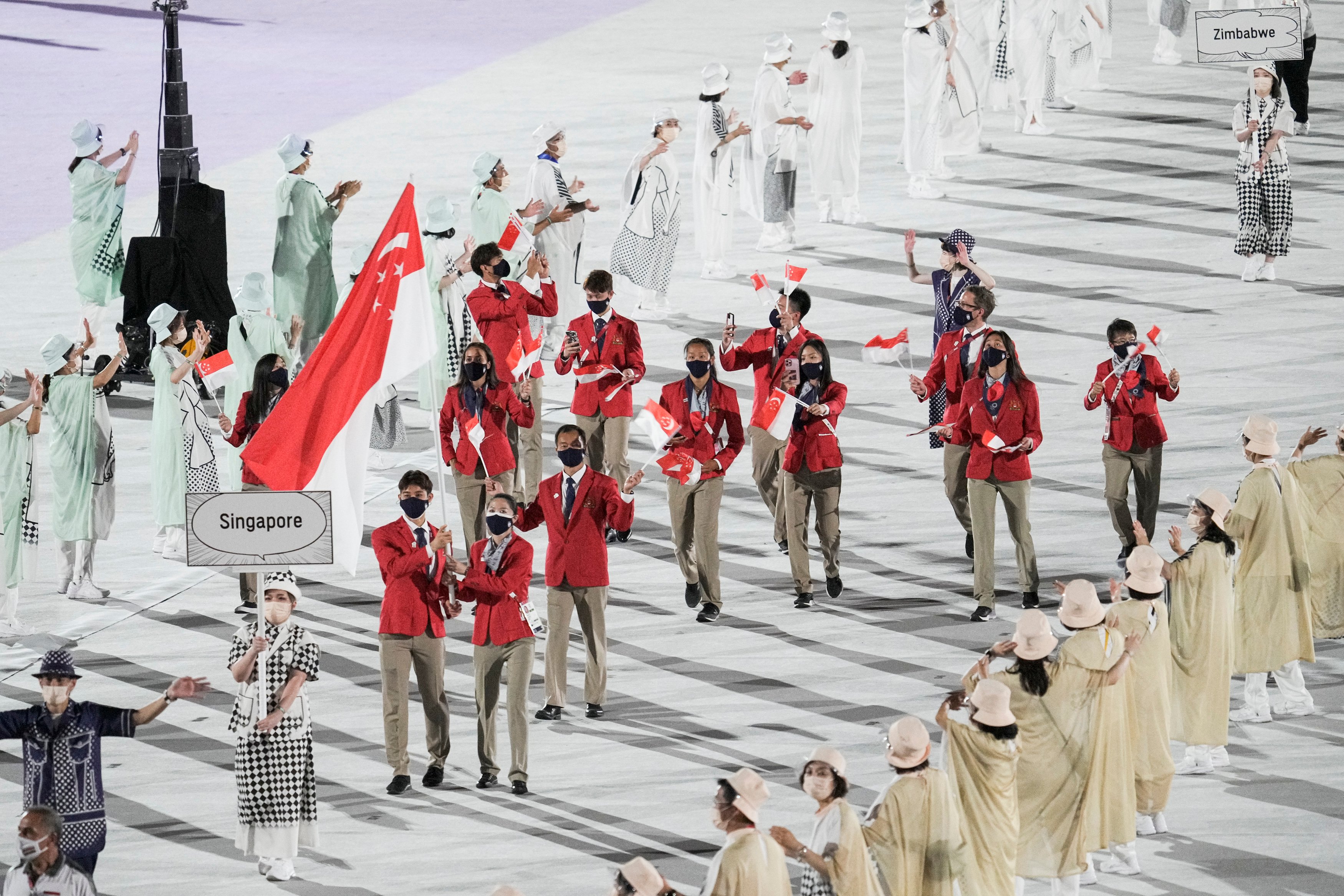 (Team Singapore at Tokyo 2020 Opening Ceremony's Parade of Nations / Photo credit: Kong Chew Yew - Singapore National Olympic Council)
By Raj Kumar
It was the first time in Olympic history that the Opening Ceremony was held behind closed-doors. Only 950 international dignitaries and special invited guests were allowed to attend the 4-hour spectacle of Japanese culture, history, music, the arts, video games, technology and much more.
The Games were declared open by Japan's Emperor Naruhito, who made the announcement against the backdrop of thousands of vacant seats at Tokyo's 68,000-capacity Olympic Stadium, after Covid-19 forced organisers to ban spectators at all, but a handful of venues.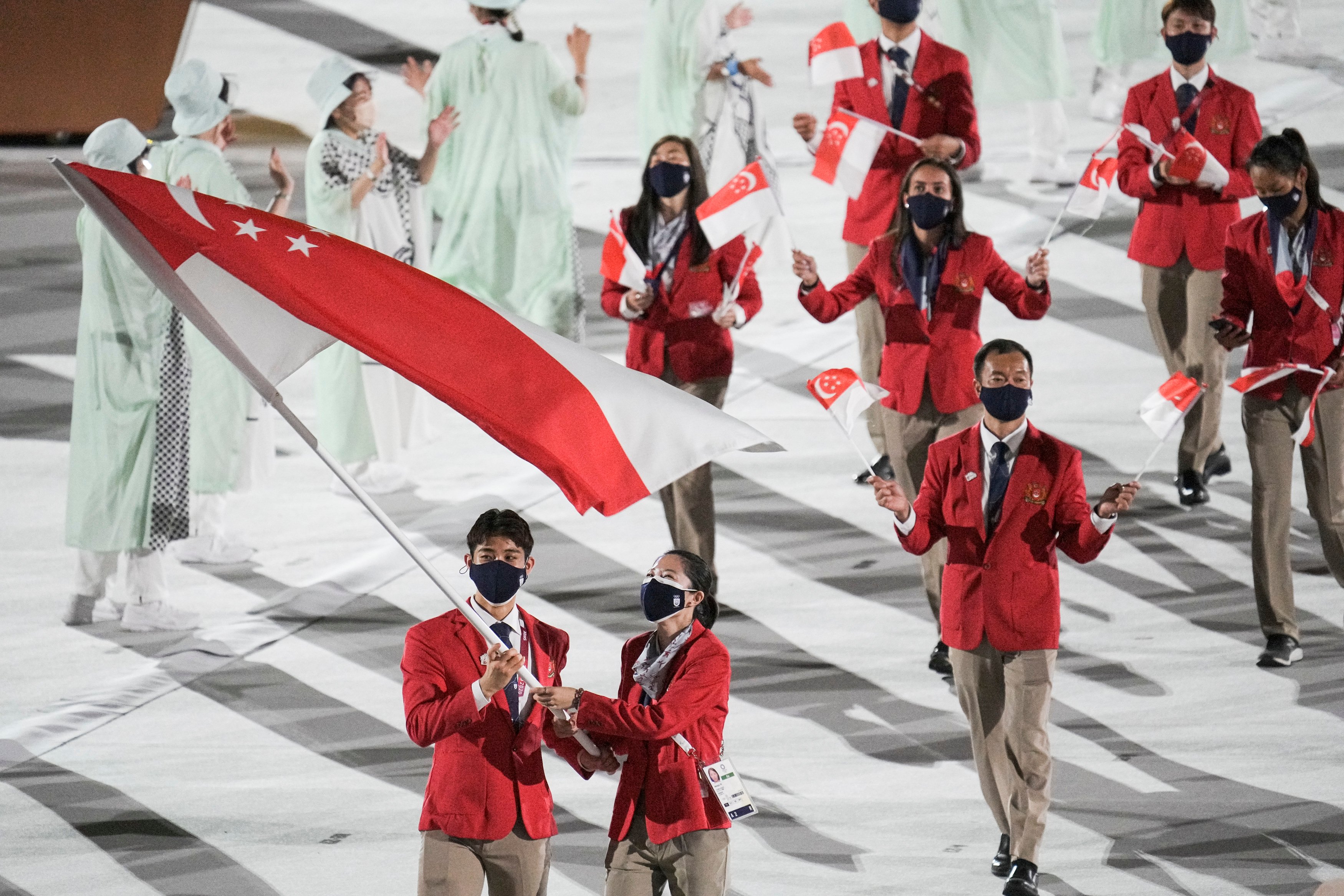 (Team Singapore at Tokyo 2020 Opening Ceremony's Parade of Nations / Photo credit: Kong Chew Yew - Singapore National Olympic Council)
It was also a reduced "Parade of Nations" featuring about 5,700 athletes (out of 11,000 who arrived for the Games) from 205 countries and regions. And Team Singapore's contingent entered the stadium at 8.30pm (S'pore time) with 2 flag-bearers for the very first time. In accordance with the latest move by the International Olympic Committee to promote gender equality, the Republic's Loh Kean Yew (Badminton) and Yu Mengyu (Table Tennis), were chosen to carry the flag high into the stadium.
24 year old Kean Yew said, "It has always been my childhood dream to compete at the Olympic Games. Being here in Tokyo finally, after one year of postponement and the uncertainties, it feels very surreal. Even though the stadium is empty, being here fills me with plenty of excitement. I'm extremely honoured to carry our Singapore flag tonight, and will do my very best at the Olympic Games".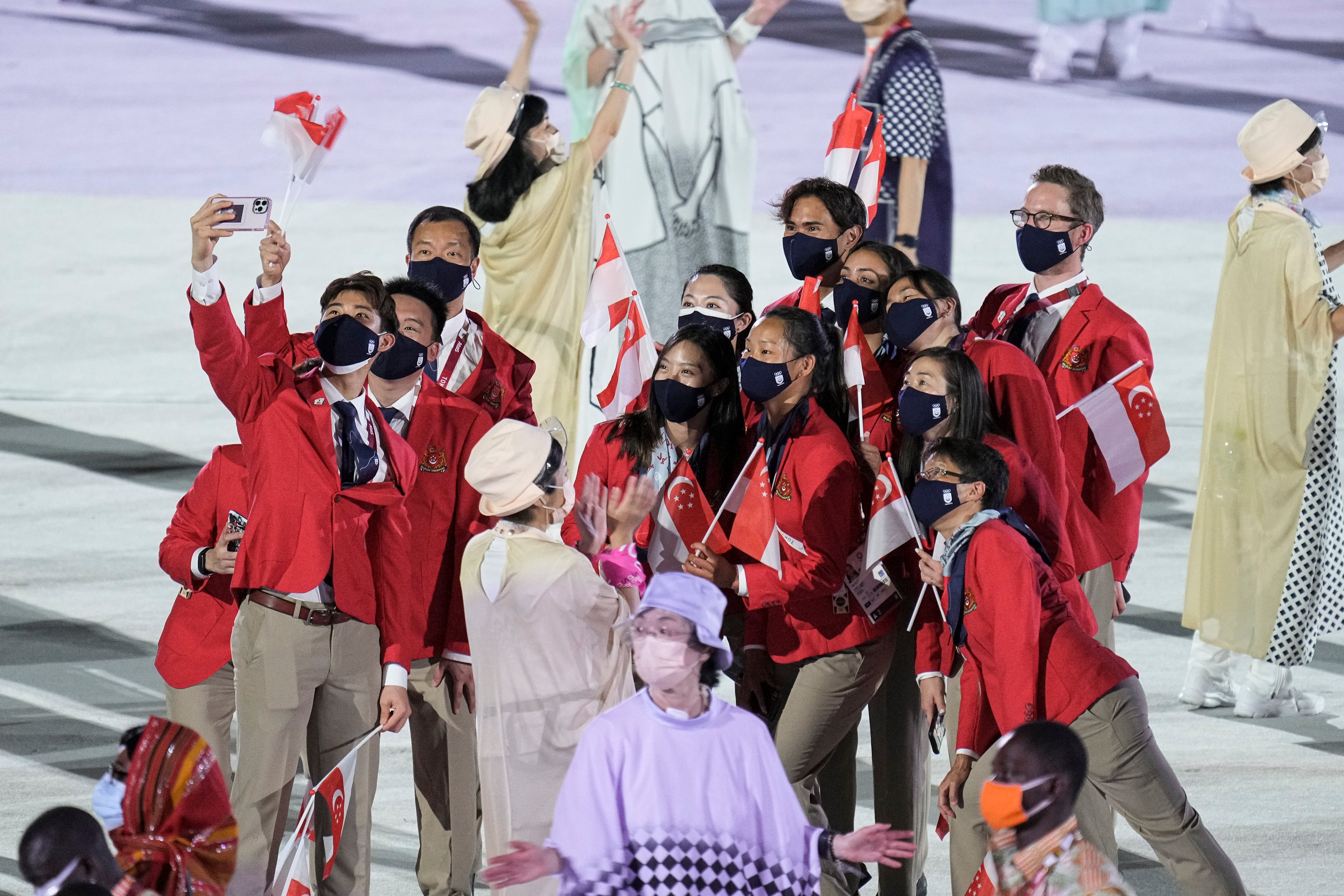 (Team Singapore at Tokyo 2020 Opening Ceremony / Photo credit: Kong Chew Yew - Singapore National Olympic Council)
Of the 80-strong TeamSG contingent in Tokyo, a small squad of athletes and officials was chosen to partake in the 4-hour Ceremony's programme. They include :
Yu Mengyu (flag bearer)
Loh Kean Yew (flag bearer)
Yeo Jia Min (Badminton)
Tan Sze En (Gymnastics)
Quah Ting Wen (Swimming)
Amita Berthier (Fencing)
Dr Ben Tan (Chef-de-Mission)
Dr Teoh Chin Sim
Kelvin Ho
Joseph Engert
Tabitha Kikuchi
Tom Barton
International Olympic Committee president Thomas Bach acknowledged the Games would be "very different from what all of us had imagined." But "today is a moment of hope", he said in his address.

One of the most best-kept secrets in the run-up to the Games, was the identity of the final torchbearer. And that was finally revealed to be, the current Women's Tennis World No 2, Naomi Osaka.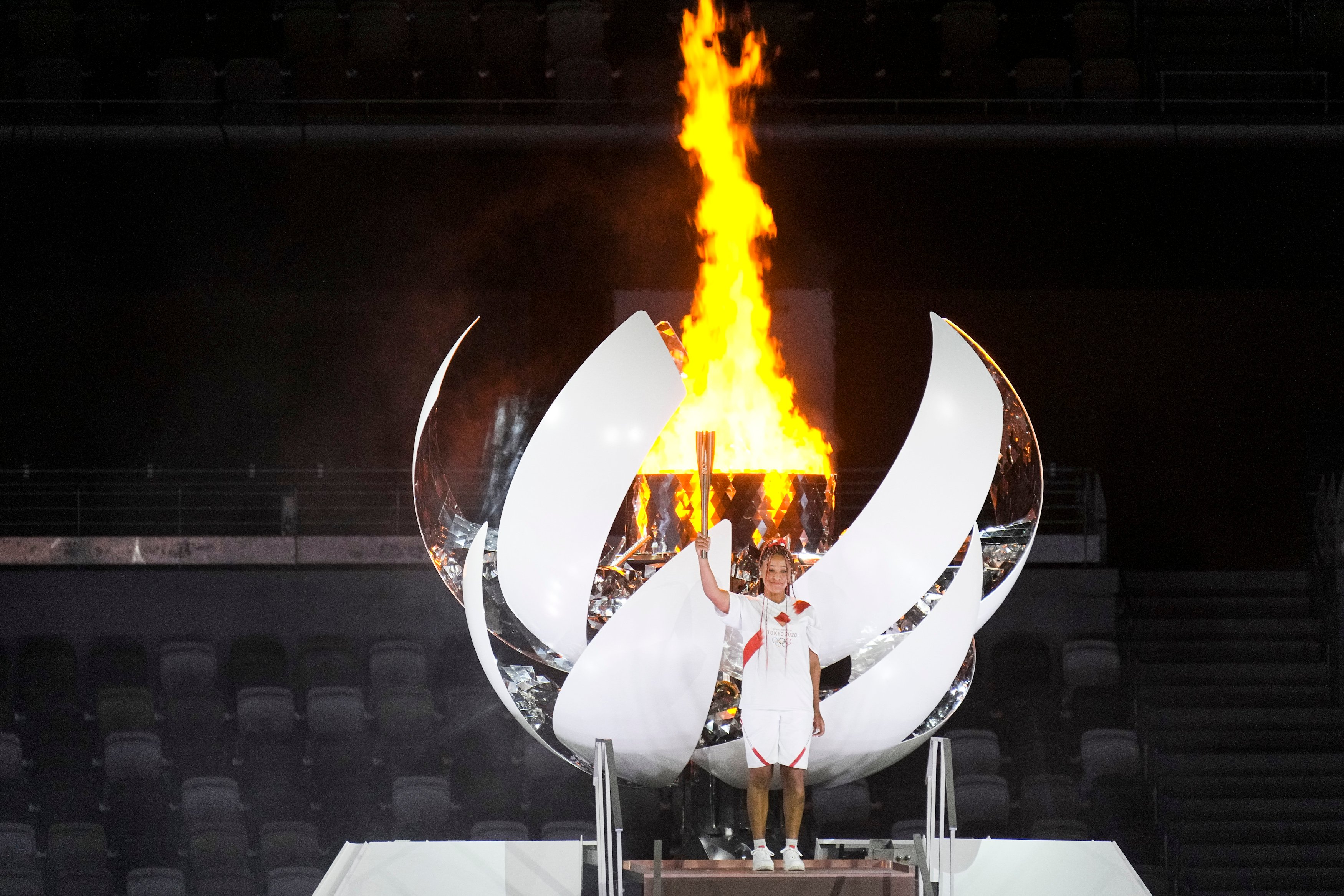 (Tennis star Naomi Osaka lights up the Olympic Cauldron / Photo credit: Kong Chew Yew - Singapore National Olympic Council)
The 16-day Games which is costing Japan US$15 billion dollars to host, sees 339 gold medals being contested across 33 sports. And TeamSG will be featuring in 12 sporting disciplines, with 17 athletes (of 23) making their Olympic debut.

The 32nd edition of the Olympic Games is from 23 July to 8 Aug 2021. For all coverage and news of the Republic's national athletes who're competing at the Games, check out the official Team Singapore Tokyo 2020 website.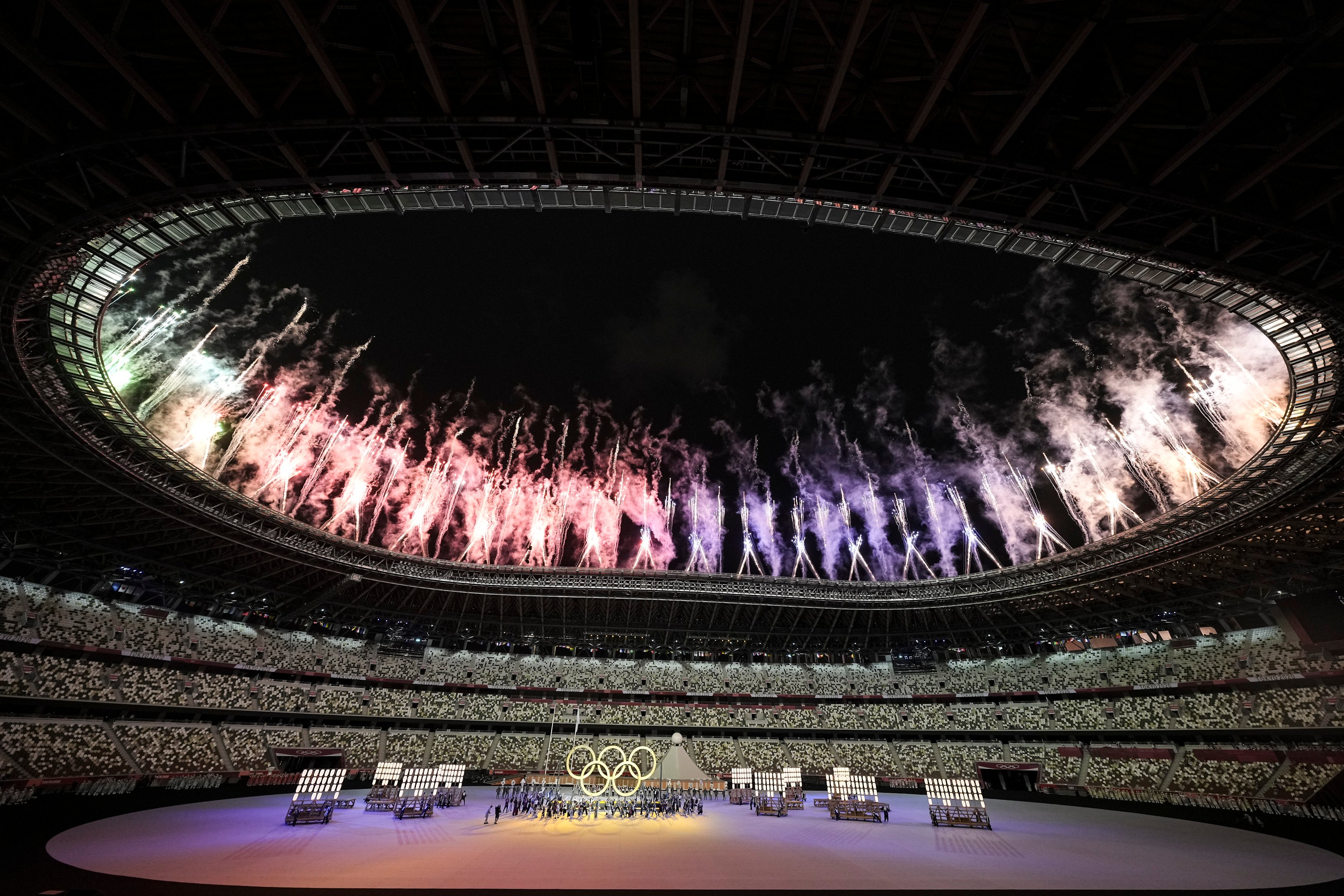 (Tokyo 2020 Opening Ceremony / Photo credit: Kong Chew Yew - Singapore National Olympic Council)

Remember to also Show your support for Team Singapore at the Olympic Games!
Team Singapore athletes have worked tirelessly over the last 12-20 months, especially under strict safety management measures to train and prepare. They've had to step up, pivot and adopt new and innovative methods to train especially with their preparations confined to the Lion City. With no international competitions or training stints, these athletes have had to adopt and maintain a positive mindset as well, throughout this entire journey to reach the grandest stage in Sport!
Simply click here to pledge a few words of encouragement and send positive vibes, as our TeamSG athletes continue to fly the national flag proudly in Tokyo.
Raj Kumar's been in Singapore's sports reporting and broadcasting scene since 1997. He was the former Sports Editor and Presenter on Power 98FM (SAFRA Radio) and 938LIVE (Mediacorp Radio). Over the years, he travelled to report on Team Singapore at the 2008 Beijing Olympics and 2012 London Olympiad, including 4 SEA Games cities. As a familiar voice and face on Radio, TV and online sports, he has produced and hosted more than 650 talkshows and programmes.