Water Polo Athlete Yu Jun Jie Proves One Can Be A Vegetarian And A Top Athlete Too!
by Circle, on November 12, 2022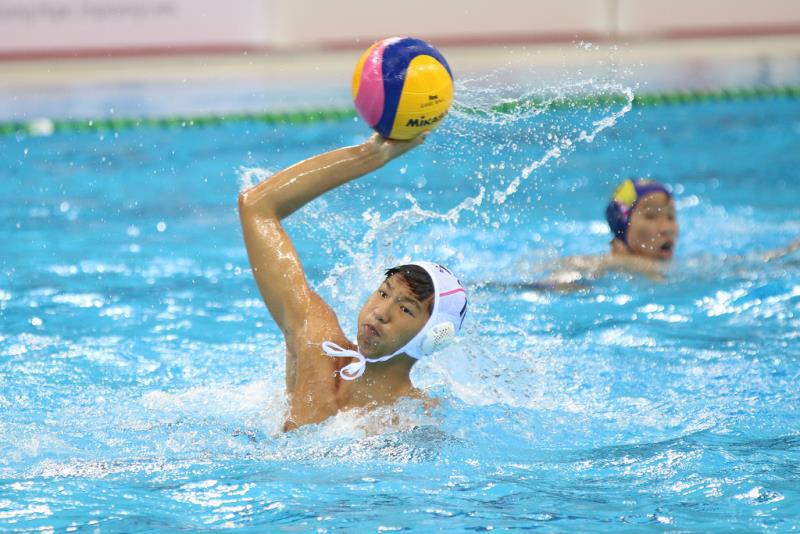 National water polo athlete Yu Jun Jie may look like he was born to play the sport. But he will be the first to admit that he was by no means a natural.
In fact, water polo was not Jun Jie's first love. When he was still a child, he harboured hopes of being a competitive swimmer, but always felt that he was too slow.
So under the tutelage of his father, a water polo player and coach, Jun Jie made the switch to water polo at 11, and the rest is history.
Twelve years on, Jun Jie has come a long way in the sport. The national athlete has four medals under his belt, a gold and bronze medal at the SEA Games in 2017 and 2019 respectively, a gold at the 2019 Challengers Cup, and another gold at the 2021 Inter Nations Cup. Overall, Jun Jie has competed in close to 10 tournaments locally and internationally.
Going Green
Yu Jun Jie with his family, as they prepare to send him off for the Philippines SEA Games in 2019. (Photo: Aegir Water Polo Club Facebook)
But it hasn't all been smooth-sailing.
In early 2020, Jun Jie ran into serious health issues and began to re-evaluate his lifestyle and diet. As a result, he decided to make the switch to a vegetarian diet to improve his health.
Jun Jie recalls how his first month as a vegetarian was torturous for him. "I was a big meat eater before," he recounts.
But he found support in his mother, who has been a vegetarian for most of her life.
"My mum has always been a vegetarian because of religion," Jun Jie explains. "Growing up, we've always had a variety of dishes during dinner, including a vegetarian dish, so it's not completely foreign to me."
Jun Jie soon began to see vast improvements in his health and his training after switching to a vegetarian diet.
"I felt that my rate of recovery was much faster - from taking a few days, to now only taking a few hours to recover," says Jun Jie, who trains for three hours every morning.
Trials and Tribulations of a Vegetarian Athlete
Yu Jun Jie (the tallest player in the middle) with the Singapore water polo team before their recent training trip to Japan. (Photo: sgp_waterpolo on Instagram)
Jun Jie often cooks his own meals, but the Singapore Management University student also frequents Fortune Centre for its wide variety of vegetarian food. He usually enjoys a bowl of vegetarian curry noodles during his lunch break, when he gets to unwind from a long morning of training and school.
Finding food options can sometimes be tough when he is out eating out with friends or travelling with the national team. As a result, Jun Jie has become quite the chef.
"A lot of times I would just cook and bring my own food because it was much easier to control what I eat," Jun Jie explains.
Jun Jie says there people have many misconceptions about vegetarians.
"Many people think that vegetarians can't get enough nutrients , which will lead to rapid weight loss and feeling weakened - but that's simply not true," he says. "There are many direct substitutes that are equally, if not more nutritionally dense than meat. And once you've been eating as a vegetarian for a while and you make the extra effort, anything can be made possible."
"I think it's the same as a regular meat eater. Whatever regular people eat, I eat tofu and consume other alternatives like protein powder and chickpeas, just to name a few. It's not necessarily more or I have to eat a bigger serving; you just have to be aware of what you're eating," he explains.
"French fries are vegetarian too, it's just a matter of how healthy it is and whether it gives you the right nutrition!" he adds cheekily.
In fact, Jun Jie shares that he has actually gained weight and muscle since going vegetarian!
Jun Jie's story of dealing with health issues to being the best version of himself goes to show how setbacks can sometimes light the way for new opportunities to grow.
Want to support Jun Jie and the Singapore water polo team? Follow them at the Asian Water Polo Championships, from 7 - 13 November 2022. We wish them all the best!