World No 1 Ko Jin-young bags S$350,000, after 2-stroke win at HSBC Women's World Championship!
by Circle Stories, on March 6, 2022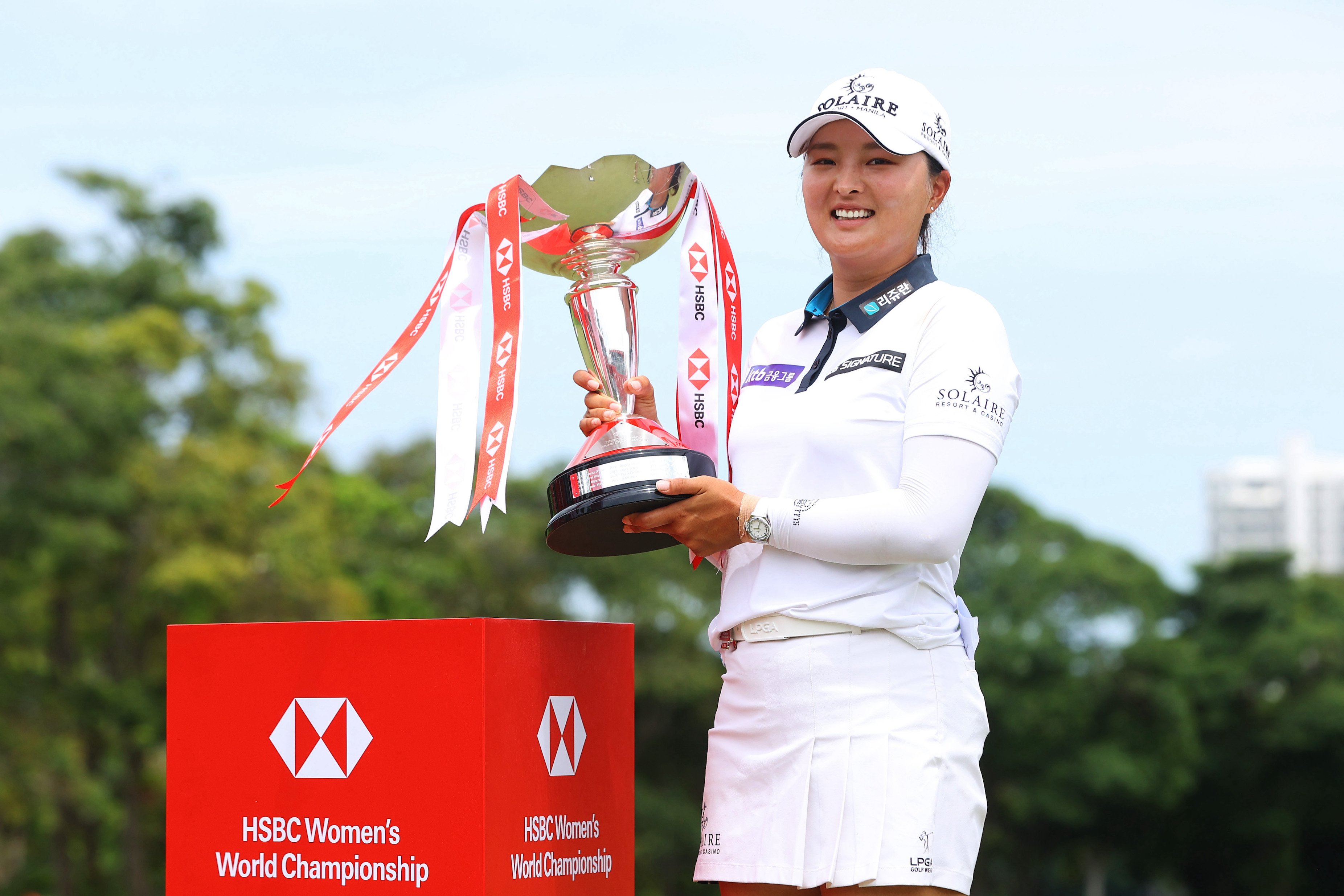 (South Korea's Ko Jin-young shoots 5 birdies on final 6 holes to win HSBC Women's World Championship. Photo Credit : Getty Images)
6th March 2022 – Ko Jin-young saved her best until last at Sentosa Golf Club to win the HSBC Women's World Championship by a 2-shot margin over Lee Minjee and Chun In Gee.
Once again, the championship went down to the wire, with the World No. 1 tied with fellow South Korean Lee6 Jeongeun on 6 at 16-under par, as they headed to the 18th. Ice-cool under pressure, Ko birdied the last to close for 6-under par 66 and 17-under overall on aggregate.
With Jeongeun finding a bunker on her 2nd shot followed by the rough to the edge of the green, Jin-young knew she had done enough to add one of the most prestigious trophies in Asia to her tally of 12 LPGA Tour wins.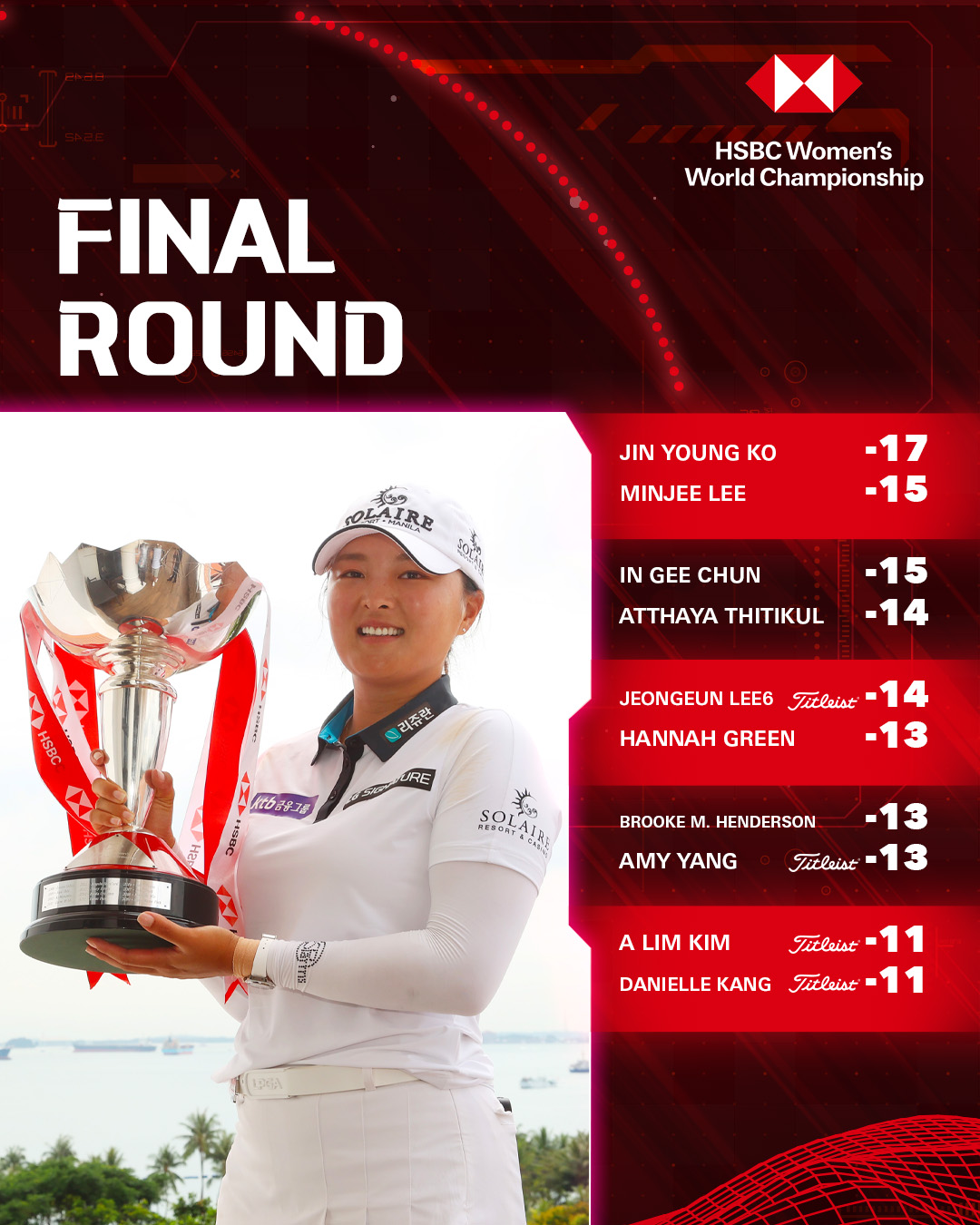 In her first tournament of the year, the 26 year old extended her win percentage, notching up an incredible 6th win from her last 10 tournaments. In an all-time LPGA record, it was also her 15th consecutive score in the 60s.
The world no 1 said:
"I'm so happy. I feel amazing right now. It's tough playing with two Korean players. They are amazing players. We are still close friends. It's always hard to be playing in the last group, the last round with the Korean players. But yeah, just happy."
Speaking about her new LPGA record, Ko added: "It's a great honor, it's a new record."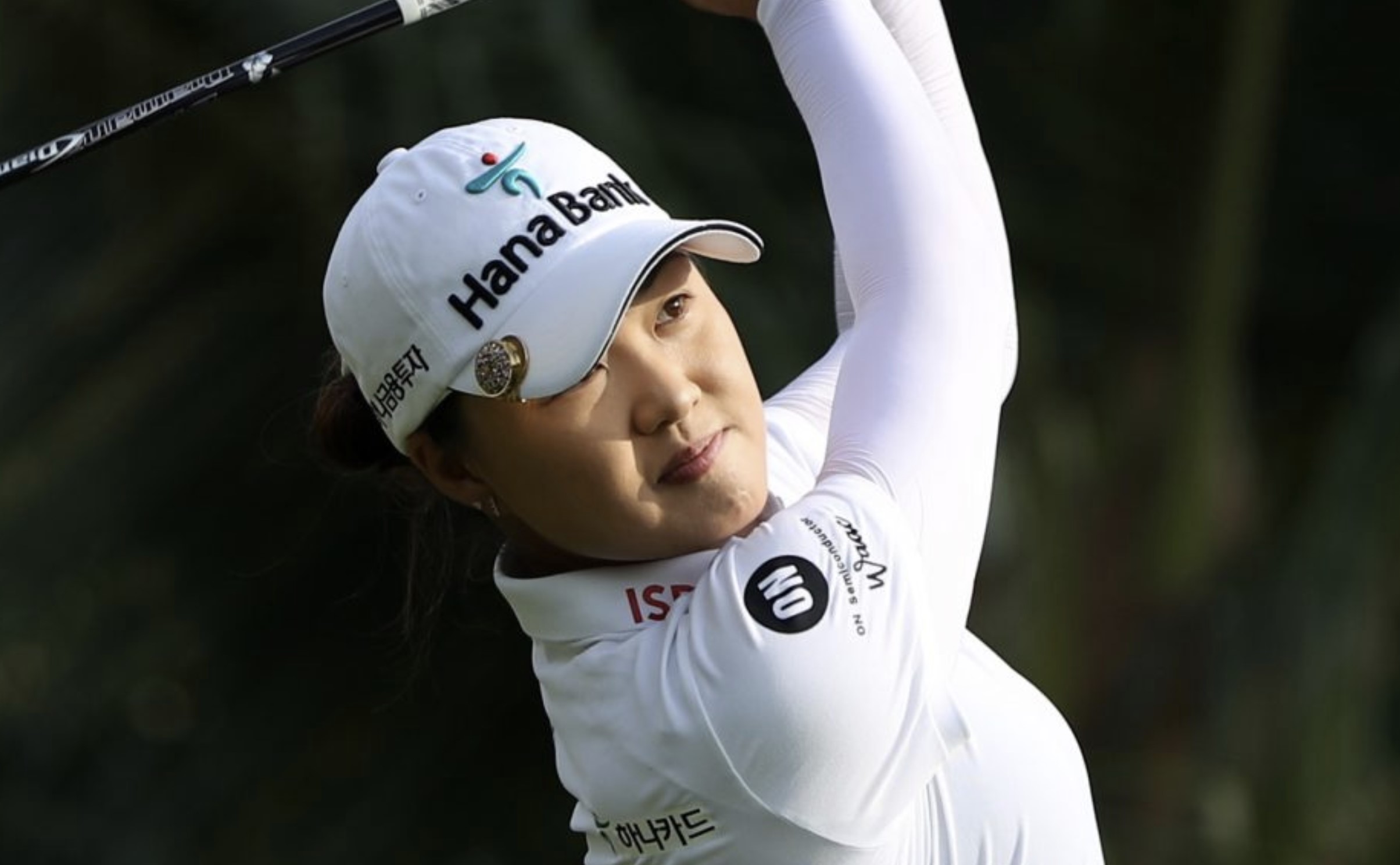 (Joint 2nd-place finisher was Australia's Lee Minjee. Photo Credit : https://www.hsbcgolf.com/womens)
Lee Minjee played herself right into contention in on the final day, shooting the low score of the tournament, a 9-under par 63 to propel her up the leaderboard. With a haul of 7 birdies on the back nine, the Perth-based player continued her impressive showing at the championship.
25 year old Minjee said:
"I hit it really well today. I had a lot of really close looks at birdies. And although I made two bogeys, I had 11 birdies. So don't think I can really complain."
Speaking about the return of a limited number of spectators to the course, she added: "I think everybody's itching to get out. Just having some support out on the golf course and around the 18th. I think it is really nice."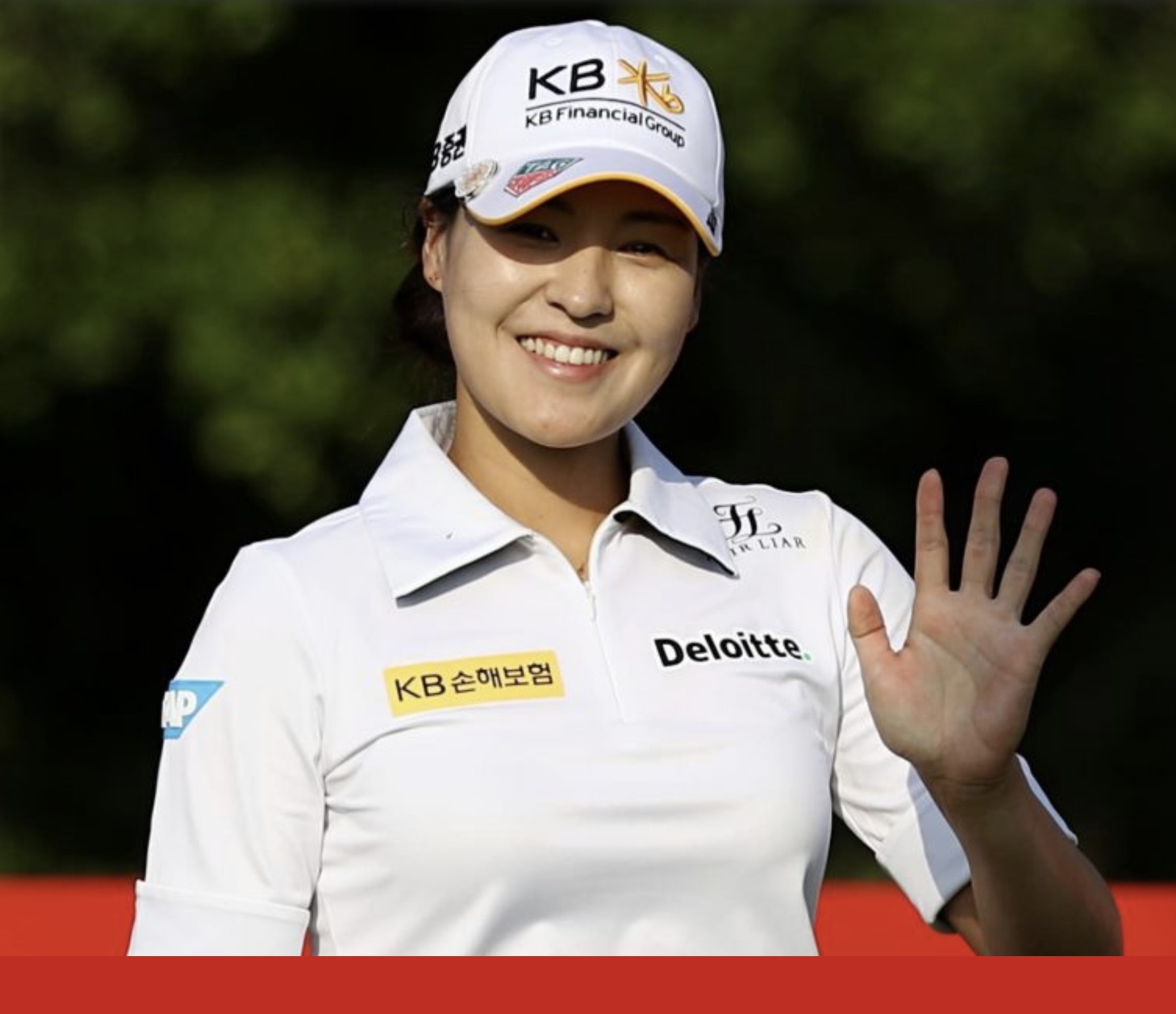 (South Korea's Chun In Gee finishing in joint 2nd spot. Photo Credit : https://www.hsbcgolf.com/womens)
Overnight leader Chun In Gee wasn't able to repeat the form she showed on Saturday to challenge for the title, having to settle for 3-under par 69. The Korean said:
"It was a tough game for me during this week because I had a spasm in my neck. I'm not happy, but still I'm proud I made the top two because I tried my best. But Jin-young made some really good shots and good putts. She showed me why she's the No.1. I was really happy to play with the world's best players like Jin-young and Jeongeun today....I really like Singapore, it's one of my favorite countries and I love to play at Sentosa. The greenkeepers did a great job!"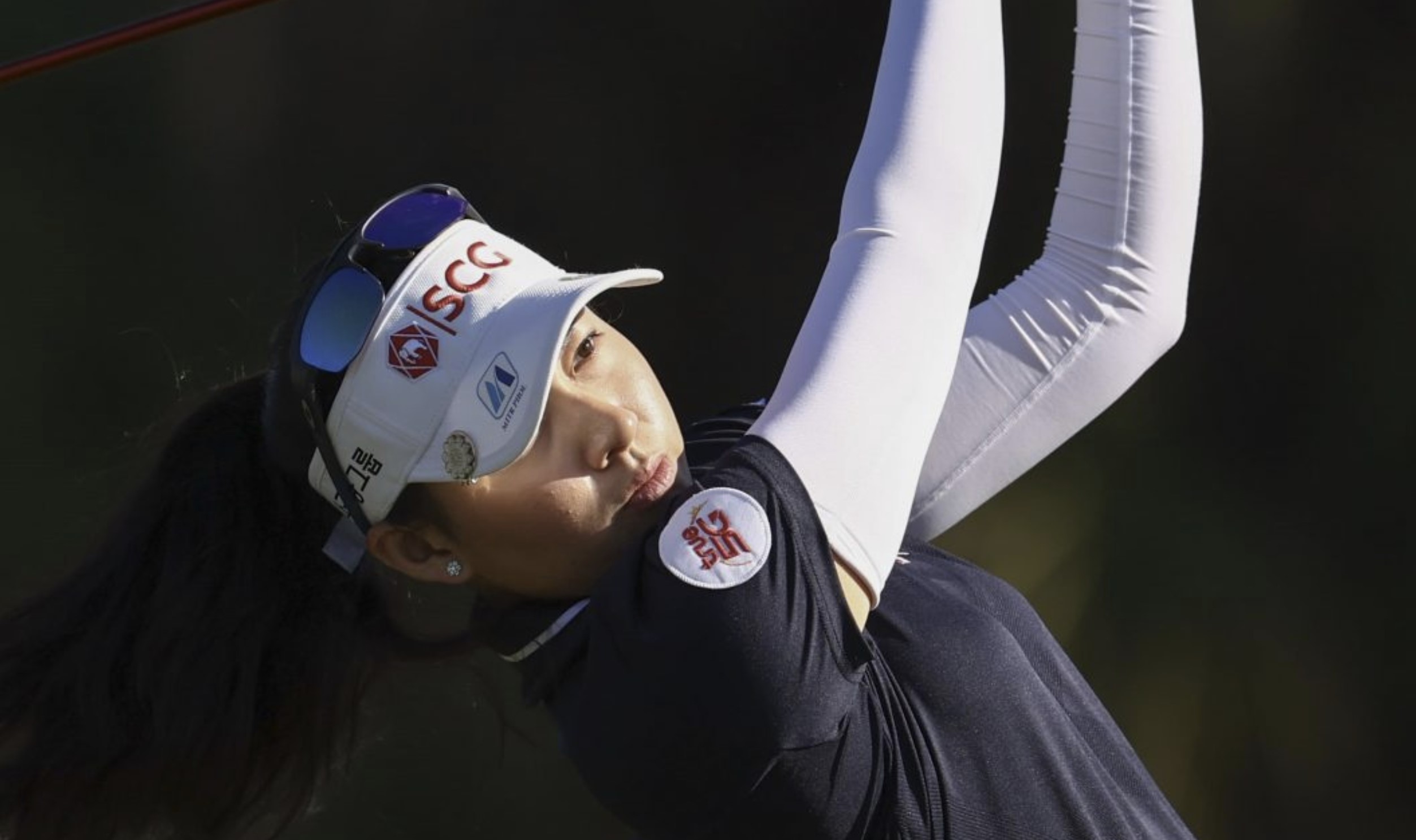 (Atthaya Thitikul finished 3 strokes off the lead. Photo Credit : https://www.hsbcgolf.com/womens)
Thai teenager Atthaya Thitikul got off to a storming start, making 5 birdies on the front nine to open up a one-shot lead over the chasing pack. But luck was against her after the turn as birdie putts refused to drop. A dropped shot on the par-3 17th put paid to her efforts. But the prodigious talent will take heart from what has been an outstanding performance over four days in her rookie year on tour.
Tied in 4th place alongside Jeongeun, at 14-under par, Thitikul said:
"Well, I would say this week is pretty great. As I said all along, it's not my A game but I would say it's good enough for me having changed equipment, started on the LPGA Tour, and then everyone has an eye on me, pressure is on me. But, all good for this week. Good enough. It always feels amazing to be back here in Singapore. I feel like home. All the winners, people, food, everything. I definitely want to come back here for many more years."
Brooke Henderson, Hannah Green and Amy Yang finished tied in 6th, with Green putting in a 2nd consecutive 6-under-par round, no doubt leaving her wondering what might have been if it wasn't for her opening round of 74.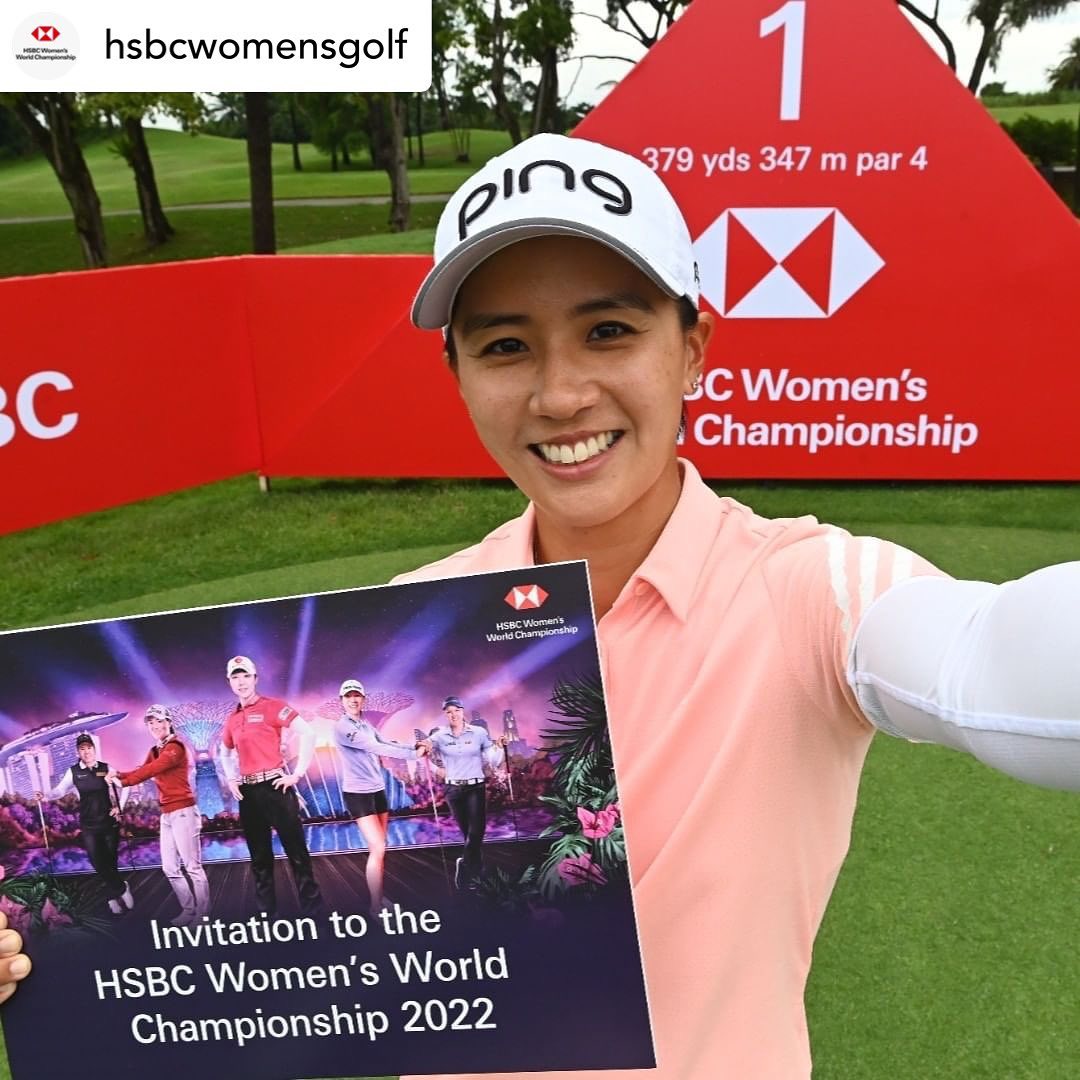 (Singapore's Koh Sock Hwee. Photo Credit : Singapore Golf Association Facebook)
Team Singapore's Koh Sock Hwee finished with a respectable 1-over par 73, following a 71 in round 3. Speaking about her 4th appearance in the HSBC Women's World Championship, Koh said:
"I didn't start the tournament well, it was quite disappointing, because I felt good coming into the event. But I guess I made up for it over the weekend. I shot one under yesterday, one over today. I can't really say it was nerves, I think I didn't handle the bad shots well, but overall, even if the results were not what I wanted I still played my heart out to try and get a good round, so I guess I'm quite happy with what I did over the weekend."
Wong Kee Joo, CEO HSBC Singapore said:
"Seeing the best players in the world return to 'Asia's Major' has been a real joy. We are delighted to have been able to bring the championship back to Singapore and for it to have run so safely and successfully.  The HSBC Women's World Championship is HSBC's flagship event to open up a world of opportunity for women in sport and once again it has provided a wonderful showcase of the values that are so important to us. 
"We thank our partners the Singapore Tourism Board, tournament organiser IMG and all the co-sponsors who have all played a part in this year's championship.  Once again, despite the challenges of running a tournament in the current environment, this has been an example of succeeding together.  Jin-young is a fantastic and deserving winner. We congratulate her and all the players that have competed this year for continuing to be such fine ambassadors for the game."
Grant Slack, EVP & Managing Director, Golf Events, IMG: 
"The HSBC Women's World Championship continues to live up to its reputation as one of the very best tournaments in Asia. We've enjoyed four days of world class golf with the tournament, once again, going down to the wire. Congratulations to Jin Young for claiming one of the most prized trophies of the year. She is a deserving champion and joins a distinguished list of players to have won in Singapore.
"I'd like to express our gratitude to all our partners for their support in staging this year's tournament. A particular thanks to our title sponsor HSBC and also to Sentosa Golf Club and Singapore Tourism Board. Our thanks also go to our partners at the LPGA Tour and all the players who have come to Singapore to compete in the tournament. We look forward to returning to Sentosa Golf Club next year for the 2023 edition of the HSBC Women's World Championship."
With the low-round of the tournament, the Singapore Airlines Round of the Day was awarded to Minjee.
Partners of the 2022 HSBC Women's World Championship were: Singapore Tourism Board, Sentosa Golf Club, Singapore Airlines, Lexus, Rolex, Hilton Singapore Orchard, Aon, Cisco Webex, Panasonic, ECCO Golf, Epson, OSIM, Under Armour, COBRA Golf, Ice Mountain, PengWine, TikTok, SONY, Titleist, The Glenrothes and 100PLUS.
For more information on the HSBC Women's World Championship and all the latest news, please visit the tournament website at : https://www.hsbcgolf.com/womens