Where can I learn tennis?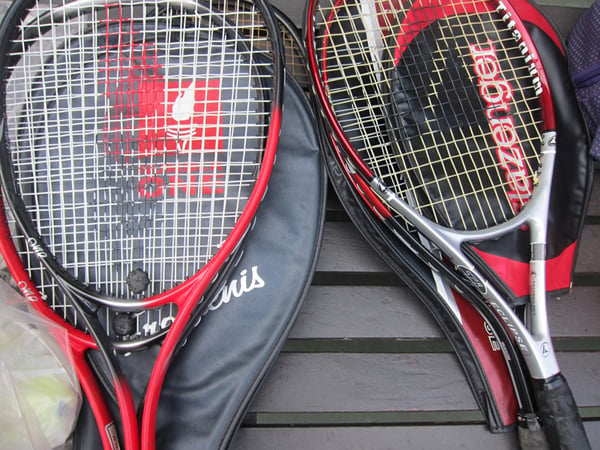 Now that you've familiarised yourself with the basics such as how to hold a tennis racquet, it's time to put into practice what you've learnt. Going for tennis lessons are a great way to accelerate your learning process and develop your game. Here are three places in Singapore that offer good tennis classes and courses.
Singapore Tennis Association
There is no greater place to start learning tennis than from the Singapore Tennis Association (STA) itself. STA is committed to promoting the development of tennis in the local community and strives to enable Singapore tennis to compete at the highest international levels.
STA offers tennis lessons to a wide variety of ages and skill levels. For beginner and intermediate levels, there are three course modules each. This greater classification enables STA to better meet specific needs and learning speeds of its students. STA is also the first to introduce full-time tennis programmes.
In addition, STA boasts of the largest SPEX Junior Tennis Scheme in Singapore with more than 1,100 students. For ages 6 to 18, they are assured of fun-filled Tennis lessons without compromising the technical skill impartation. STA also regularly conducts tennis camps during the school holidays to introduce tennis as a sport to children and spark off their interest in Tennis.
Contact Information
Address: 100 Tyrwhitt Road #04-02
(Jalan Besar Swimming Complex) Singapore 207542

Tel: (65) 6295 2283
E-mail: info@singtennis.org.sg
Official Website: http://www.singtennis.org.sg/
Savitar
Savitar Pte Ltd was founded in 1999 with the mission to provide the best tennis coaching services in Singapore and the region, delivering well-structured, personalized tennis programs.
Savitar has developed world-class tennis programs at a number of locations in Singapore, including fine clubs, leading hotels, and top schools. Their tennis programs cater to all ages and abilities, ranging from 5 years and under to advanced training. With the STA-sanctioned Junior Team Tennis League, Savitar offers children programs junior elite training and tennis camps using customized equipment.
Savitar also offers unique programs such as ladies clinics, men's tennis, corporate workshops, and team training as well as managing a variety of club competitive and social events.
Contact Information
Savitar Pte Ltd
C/o Willow Stream Spa, Level 6 , 80 Bras Basah Road, Fairmont Hotel
Singapore 189560

Contact: : (65) 6431 5201
Email: Tennis@savitar.sg
Website: https://www.savitar.sg
MBPSPORTS
MBPSPORTS uses proven sports coaching methods to improve players' confidence and tennis competences and also creating an excellent reputation for assisting businesses to strengthen their team building and interactions via tennis.
In addition to the regular private, group, junior, corporate programs, MBPSPORTS offers the following programs:
Total Tennis training is a 2 hour group training session designed to refine fitness, fundamentals and match play for tennis players of all levels.
Pump Tennis is a group tennis activity in combination with aerobic music for the refinement of tennis fundamentals and a high-energy fitness workout.
Kidz Tennis is a parent-child program designed to promote interest in tennis for children under 10 years old to develop their social and motor skills.
Market Leading Tennis Workshops offer customised developmental and refinement curriculum based on individual strengths and interests.
Contact Information

Address: 6 Raffles Blvd Level 4 Marina Square Rooftop Singapore 039594

Tel: (65) 6336 2701 / 9029 8350
E-mail: chris@mbpsports.com


References
Savitar Pte Ltd
Singapore Tennis Association
Official website: http://www.singtennis.org.sg/ Singapore Tennis Association (2012) "STA Annual Report 2012" retrieved from: http://www.singtennis.org.sg/annual-report-info.aspx?id=5
---
To receive the latest updates on the happenings in the Singapore sports scene, or to find out more about some of the latest programmes on offer at ActiveSG, like our Facebook page here.
---
Are you a kid trying to learn the basics to tennis? Or perhaps a parent trying to introduce your child to the game of tennis?

At the ActiveSG Tennis Academy, we are serving up an ace when it comes to learning and enjoying the game.
With a structured pathway to unleashing potential, our students have an opportunity to enjoy playing tennis before learning to play at the highest level.
Helmed by professional coaches, our students are engaged at every level of development. From fundamental movement skills to core tennis skills, the programmes are designed to be fun, yet challenging. Sign up for the ActiveSG Tennis Academy by registering here.