1-on-1 discussion with Singapore's Women's National Bowling Team, after an astonishing overall performance at the 2021 IBF Super World Championships!
by Circle Stories, on November 20, 2021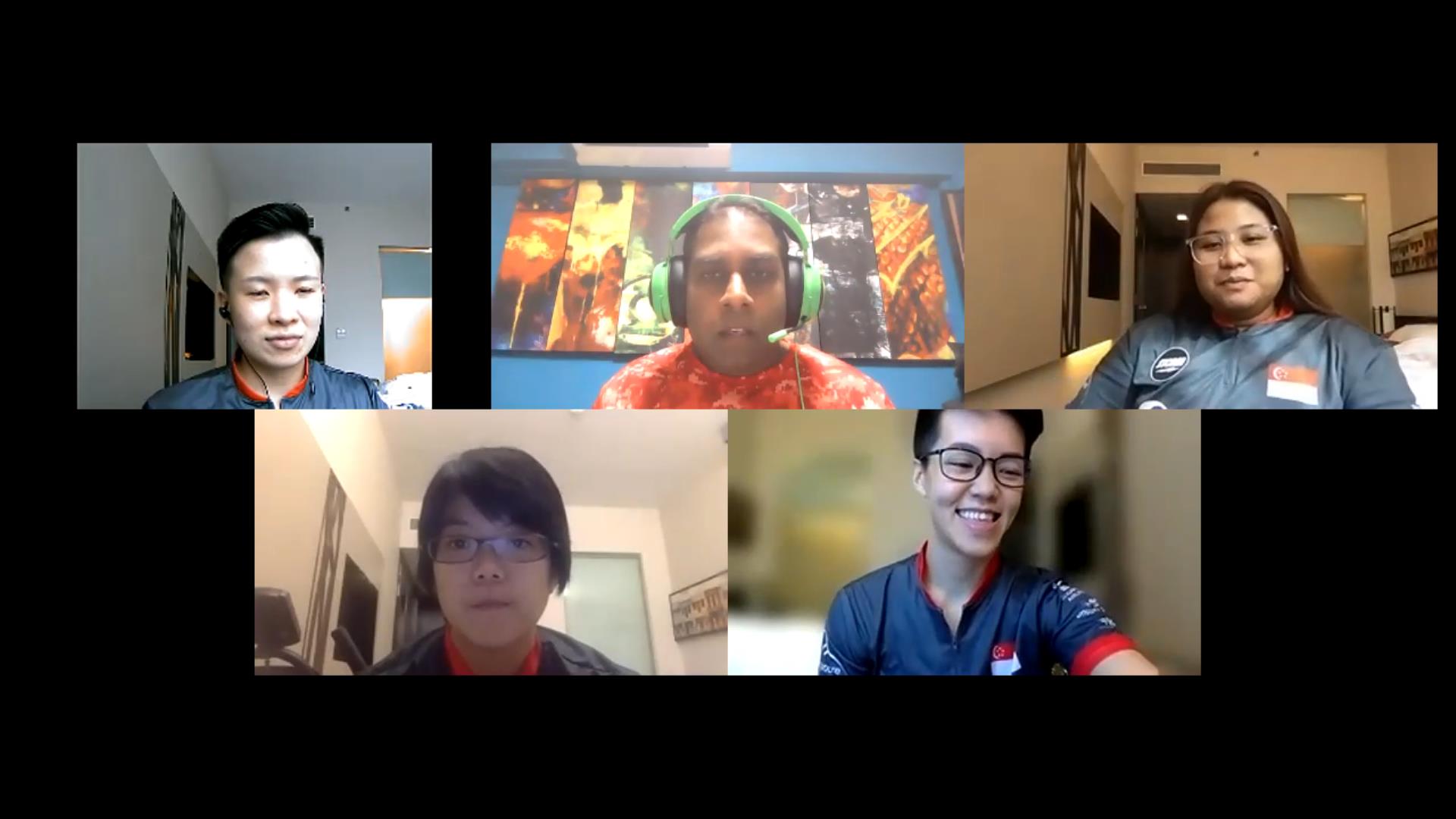 (TeamSG Women's Bowlers on a virtual recording with Raj Kumar on 19/11/21)
By Raj Kumar
Team Singapore's Shayna Ng, Cherie Tan and New Hui Fen are all renowned Bowlers of this generation! Almost a decade ago, Shayna won the QubicaAMF Bowling World Cup and in 2015, she bagged the Gold medal in the All-Events division at the World Championships. Hui Fen is the reigning SEA Games Singles Gold medallist (from Manila 2019), while Cherie won the Masters title, also at the World Champs in Vegas in that same year. And just 2 months ago, Cherie secured another accolade by finishing 2nd in the coveted US Women's Open!
This celebrated trio though, saw the addition of a 4th team member, who was making her tournament debut at the 2021 IBF Super World Championship in Dubai. Iliya Syamim had risen through the youth ranks within the Singapore Bowling Federation and was selected by her team coach, Helmi Chew.
Collectively, the "Fantastic Four" travelled to Dubai to compete in a world champs campaign that saw several changes in competition formats, playing venues etc. The 10-day competition was so packed that the Singapore Women's Team, had only 5 hours of sleep for most parts of the event. But they kept their composure, maintained a positive mindset and fought their way to achieving a string of unprecedented results!
Our Bowlers returned with the Gold and Silver in the Singles, a Bronze in the Trios and a Bronze in the Mixed Team event! It's the Best medal haul ever for the Republic's women at the World Champs!
For much more on the team goals, chemistry, challenges faced and even on "bowling topography", catch TeamSG's Women's Bowling squad (below) in a candid 30-min interview with Circle News (SportSG), taped on Friday, 19 Nov.
(Raj interviewed TeamSG's Women's Bowling Squad on 19/11/21)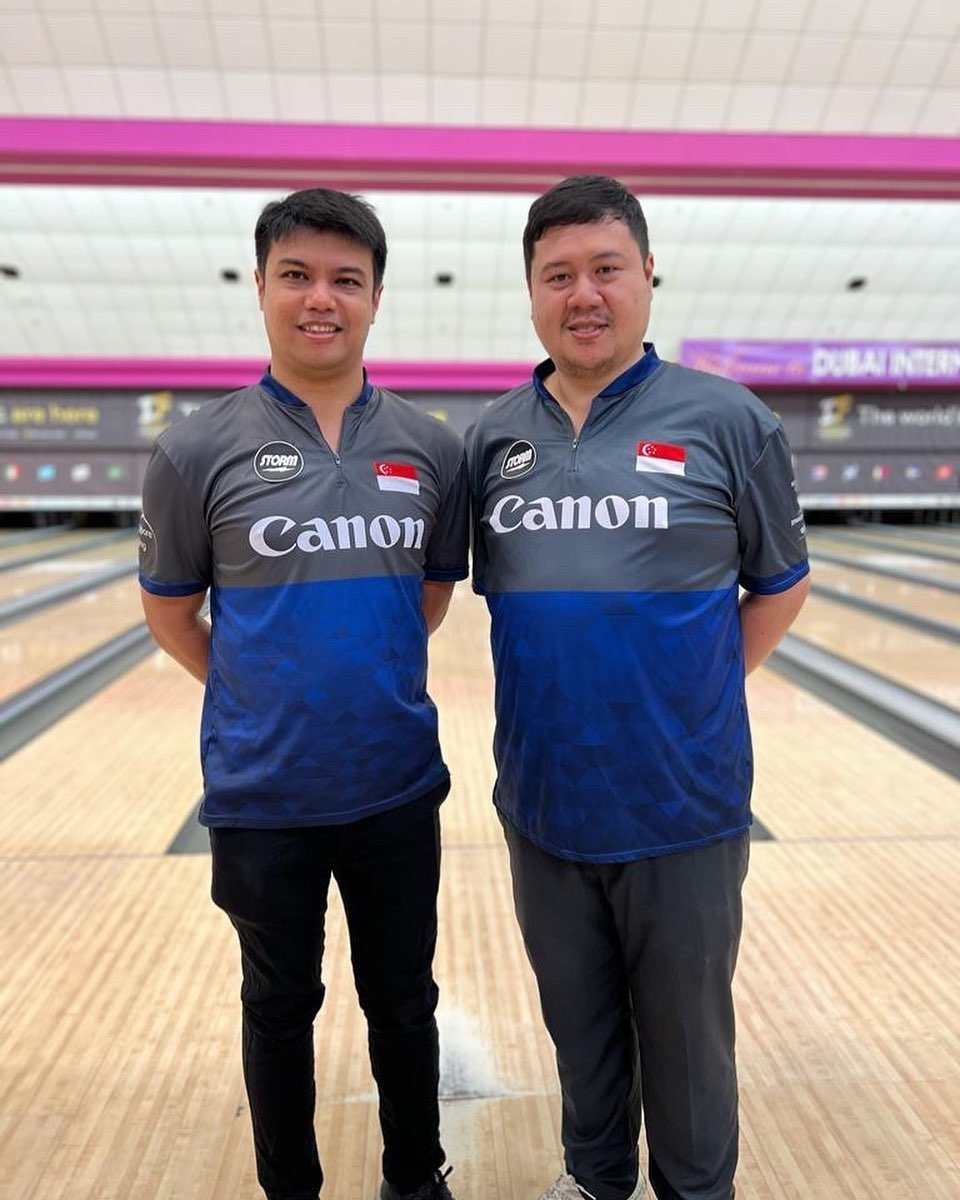 (Men's Team Coach Jason Yeong-Nathan & Women's Head Coach, Helmi Chew)
CONGRATULATIONS to the Women's Team as well as their Coaching staff on a stupendous performance. We now wait anxiously for the Hanoi SEA Games in May 2022, to see if TeamSG can utilize their world champs experience and excel against our neighbouring countries in 6 months! ALL THE BEST for 2022 :)
Raj Kumar's been in Singapore's sports reporting and broadcasting scene since 1997. He was the former Sports Editor and Presenter on Power 98FM (SAFRA Radio) and 938LIVE (Mediacorp Radio). Over the years, he travelled to report on Team Singapore at the 2008 Beijing Olympics and 2012 London Olympiad, including 4 SEA Games cities. As a familiar voice and face on Radio, TV and online sports, he has produced and hosted more than 650 talkshows and programmes.