AFF Suzuki Cup 2020 : Group A Previews of Thailand & the Philippines
by Circle Stories, on November 30, 2021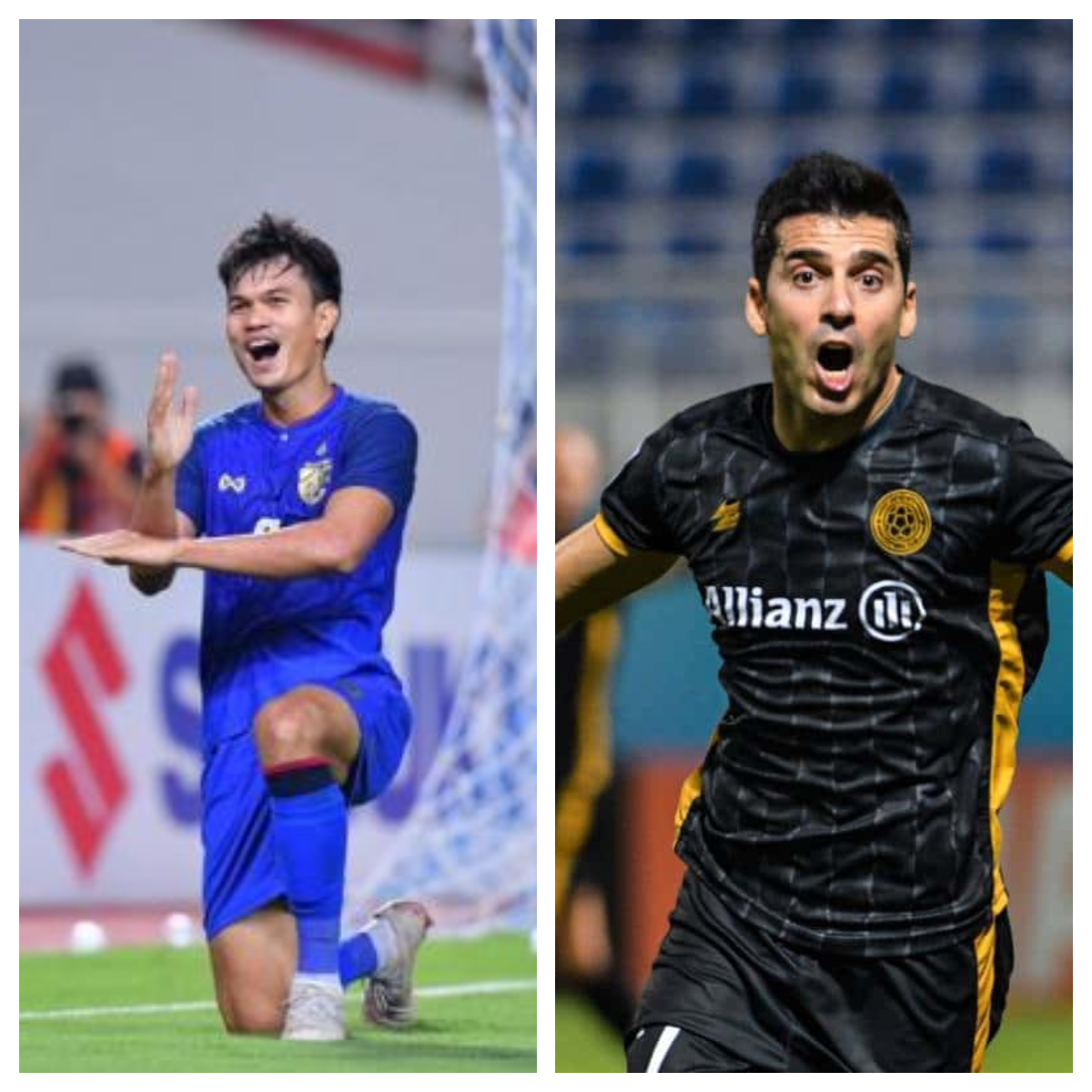 (Thailand's Adisak Kraisorn and Azkals' Bienvenido Maranon)
By Sadat Osman
After getting postponed twice due to the COVID-19 pandemic, the 13th edition of the AFF Suzuki Cup will take place from 5 December 2021 to 1 January 2022 with Singapore as the host country for the tournament. 10 countries from Southeast Asia will compete across two groups via a round-robin format. The Teams in Group A will play their matches at the National Stadium, while Group B matches will take place at the Bishan Stadium. Due to safe management measures, the capacity at the 55,000 seater National Stadium will be capped at a maximum of 10,000, while only 1,000 fans will be allowed into the Bishan Stadium.
Let's now take a look at Group A participants, Thailand and the Philippines.
(5-time AFF Champions, Thailand. Photo Credit : https://www.bangkokpost.com)
Thailand
Five-time champions Thailand are in Group A alongside Myanmar, Philippines, Timor-Leste and hosts Singapore. Having won the most AFF trophies to date, the War Elephants are one of the favourites to win the tournament for a record 6th time!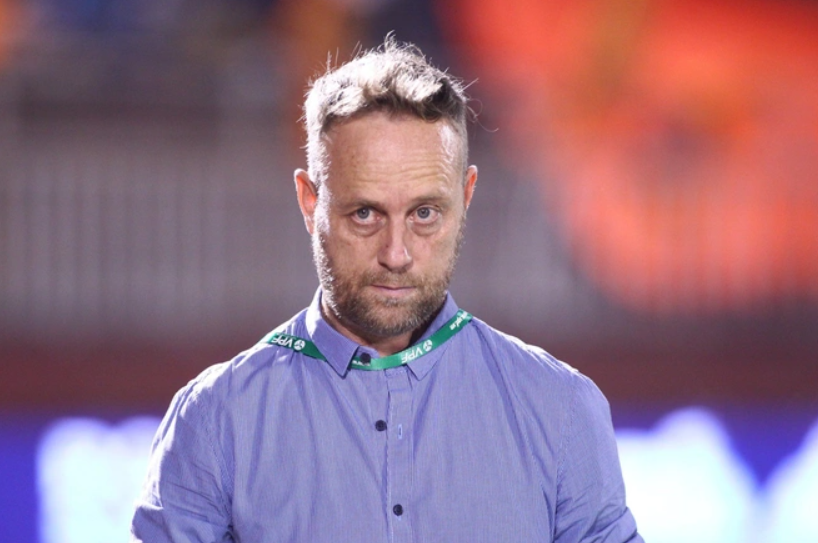 (Alexandre Polking. Photo Credit : https://zingnews.vn)
New Thai head coach Alexandre Polking has chosen a squad filled with familiar faces and that comes as no surprise — he was the War Elephants' assistant coach from 2012-2013 under his German compatriot, Winfried Schaefer. And this will be Polking's first major tournament since taking over the Thais in September this year.
Chanathip Songkrasin is the team's talisman, having played in the J-League with Consadole Sappore and previously picking up the Most Valuable Player award in the 2014 AFF Championship.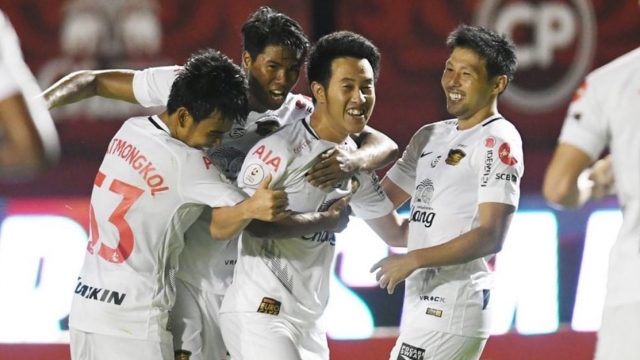 (Thai midfielder, Worachit Kanitsribamphen. Photo Credit : newsbeezer.com)
Also, among the 30-man squad list, is Chonburi FC's star player, Worachit Kanitsribamphen. The 24-year-old has been playing an important role to help his club challenge remain in the running for the Revo Thai League 2021/22 title and he's excited to be part of the squad.
He said, "Personally, I just want to help the team as much as possible. It doesn't matter if I start or not. I will try to show my quality to the coach every time I practice. Both offensively and defensively, as much as possible for the team to win."
"Being in the national team this time is different from the last time. This is like my first big set. Even if it is an ASEAN tournament, it's good for us to go to the next level" added Worachit.
Thailand's first match will be against Timor-Leste on 5 December at 530pm at the National Stadium. The Thais arrived in Singapore on 1st December reportedly with an initial 24-man squad.
30-man initial Squad List
Goalkeepers:
Kawin Thamsatchanan (OH Leuven), Siwarak Tedsungnoen (Buriram United), Chatchai Budprom (BG Pathum United)
Defenders:
Theerathon Bunmathan (Yokohama F. Marinos), Tristan Do, Peerapat Notchaiya, Manuel Bihr (Bangkok United), Narubadin Weerawatnodom, Pansa Hemviboon (Buriram United), Philip Roller, Elias Dolah (Port), Jonathan Khemdee (Odense)
Midfielders:
Chanathip Songkrasin (Consadole Sapporo), Sarach Yooyen, Pathompol Charoenrattanapirom (BG Pathum United), Pokklaw Anan, Thitipan Puangchan (Bangkok United), Supachok Sarachat (Buriram United), Bordin Phala, Pakorn Prempak (Port), Sivakorn Tiatrakul, Phitiwat Sukjitthammakul (Chiangrai United), Thanawat Suengchitthawon (Leicester), Picha Autra, Weerathep Pomphan (Muangthong United), Worachit Kanitsribampen, Kritsada Kaman (Chonburi)
Forwards:
Teerasil Dangda (BG Pathum United), Adisak Kraisorn (Muangthong United), Supachai Jaided (Buriram United)
Prediction: 1st place in Group A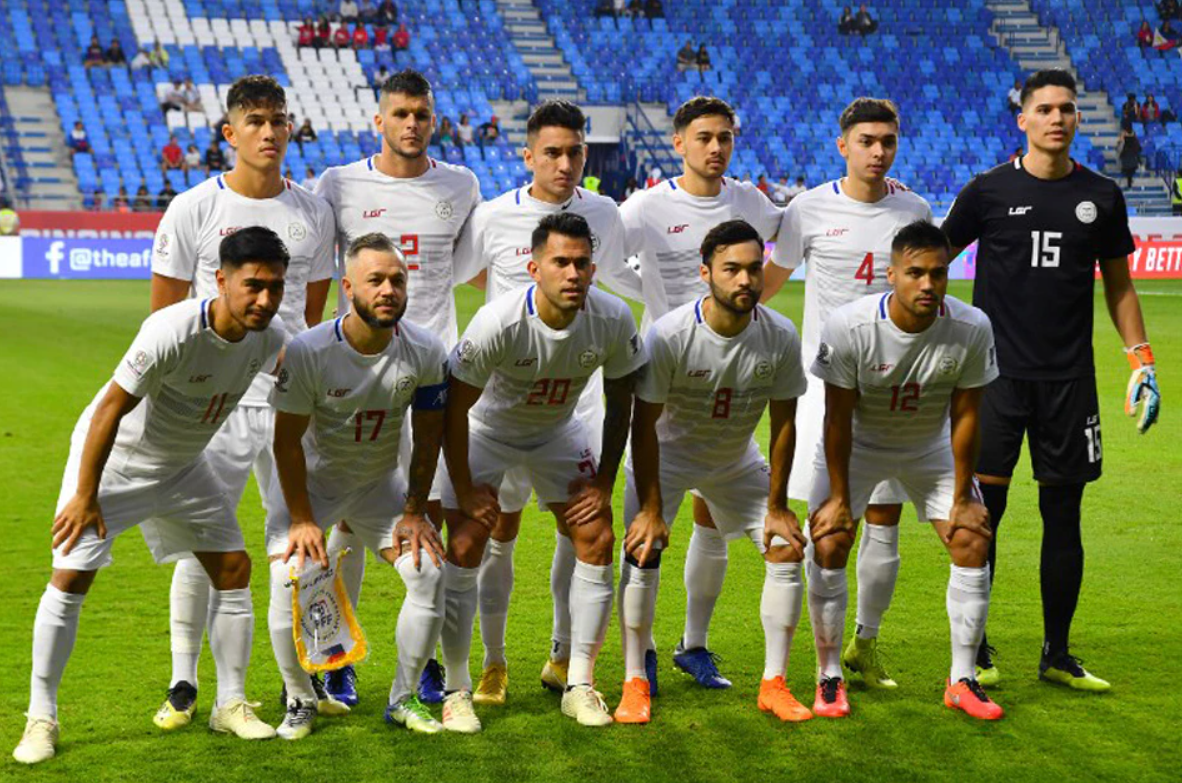 (Philippines National Team. Photo Credit : https://filipino.news)
Philippines
The Philippines will have their work cut out for them in the 2020 AFF Suzuki Cup, due to some scheduling issues that will see several players unavailable, while others unable to be released by their overseas clubs.
To make matters worse for the Azkals, Jarvey Gayoso, Manny Ott, Carli De Murga, Michael Baldissimo, Matthew Baldissimo, Sebastian Rasmussen, and Adian Ugelvik are all injured.
(Scott Cooper, Azkals Head Coach. Photo Credit : http://theazkals.com)
Head coach Scott Cooper however, is bolstered by the availability of Jesper Nyholm who plays his club football in Sweden with Djurgården. The 28-year-old defender made a comeback after a bone fracture and infection, appearing 10 times for his club this season.
He said: "The Philippines has been contacting me for a long time and wanted me to join the national team. All I had to do was fix the passport. And now I've got it, even though it took a while to fix."
"If I am among the best, I get to lead the team that way. If I am average, we can hopefully get the team together in a good way and if I am among the worse, I will probably learn something. It feels very inspiring in any case."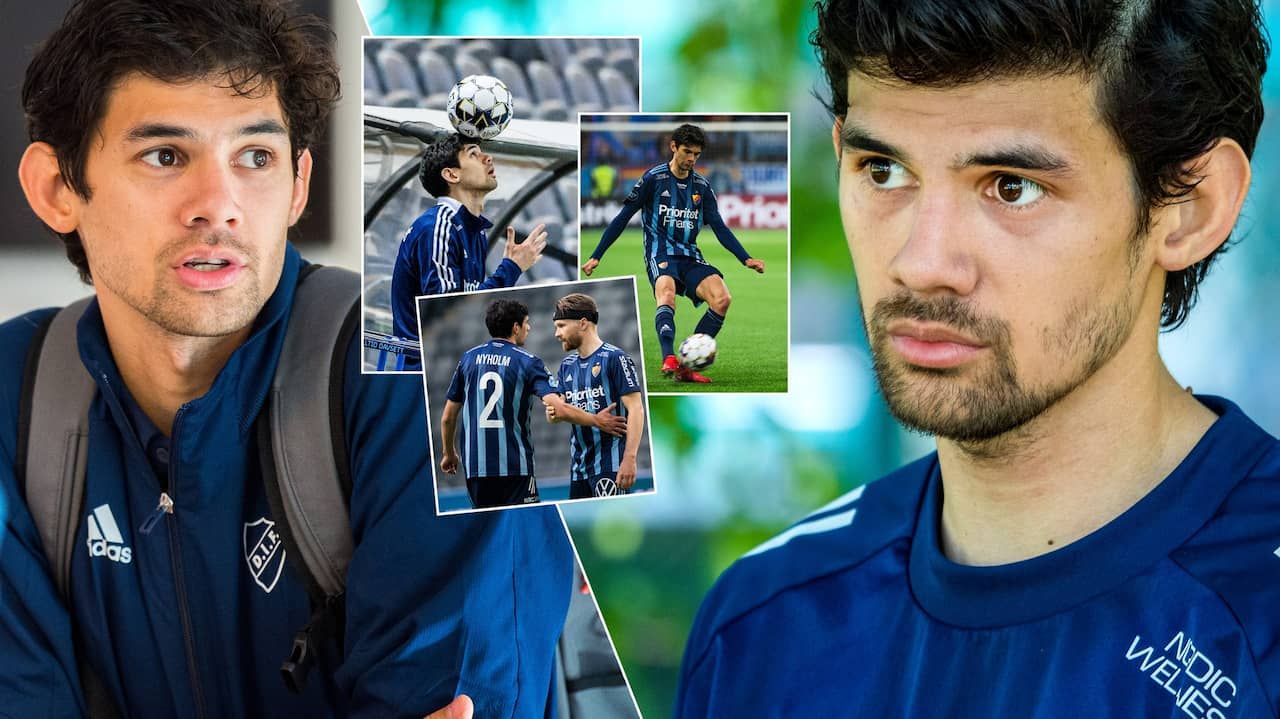 (Azkals defender, Jesper Nyholm. Photo credit : news.fox-24.com)
Another excellent addition for the Azkals is Spanish-born Bienvenido Maranon. The 35-year-old was made a Philippines citizen this past July and his abilities in front of goal will be a much-needed boost for a depleted Azkals' side.
Maranon is the AFC Cup's all-time top scorer with 35 goals, and he has won the Philippine Football League 4 times with United City.
The Philippines' first game will be against hosts Singapore on 8 December.
Philippines Squad List
Goalkeepers:
Bernd Schipmann (Ratchaburi Mitr Phol), Quincy Kammeraad (ADT), Kevin Ray Mendoza (Kuala Lumpur City)
Defenders:
Amani Aguinaldo (Nongbua Pitchaya), Justin Baas (United City), Matthew Custodio, Mar Diano, Yrick Gallantes, Christian Rontini (ADT), Jesper Nyholm (Djurgardens), Daisuke Sato (Suphanburi), Martin Steuble (Muangkan United), Jefferson Tabinas (Mito Hollyhock)
Midfielders:
Oliver Bias, Dennis Chung, Oskari Kekkonen, Sandro Reyes (ADT), Kenshiro Daniels (Kaya FC-Iloilo), Harry Foll (Villingen), Kevin Ingreso (BG Pathum United), Amin Nazari, Mike Ott, Stephan Schrock (United City), Iain Ramsay (Nongbua Pitchaya)
Forwards:
Angel Guirado (Alhaurin de la Torre), Bienvenido Maranon (United City), Patrick Reichelt (Suphanburi)
Prediction: 4th place in Group A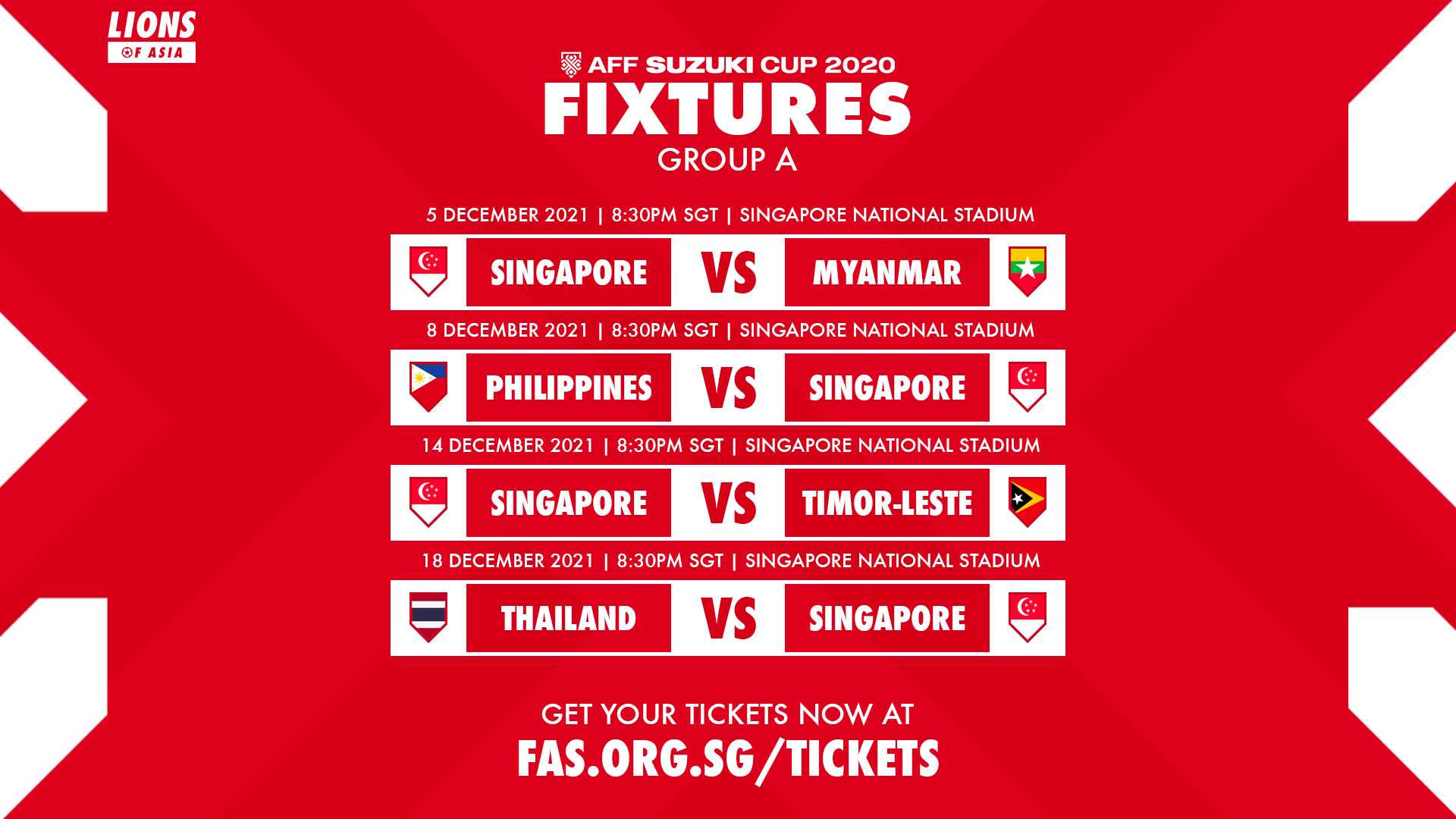 Be sure to catch our 2nd Preview as we'll look at Group A's other combatants, Myanmar and Timor Leste.
Sadat Osman had a 10-year career in the publication industry, where he covered several beats including current affairs, food, fishing, music, and football. As the former chief editor at Goal.com and a fan of Newcastle United FC since 1996, Sadat also had a trial as a goalkeeper at Tanjong Pagar United FC. But today he remains a frequent social player of the game, who fancies Lionel Messi. However, Sadat's playing style is unfortunately similar to that of Titus Bramble!