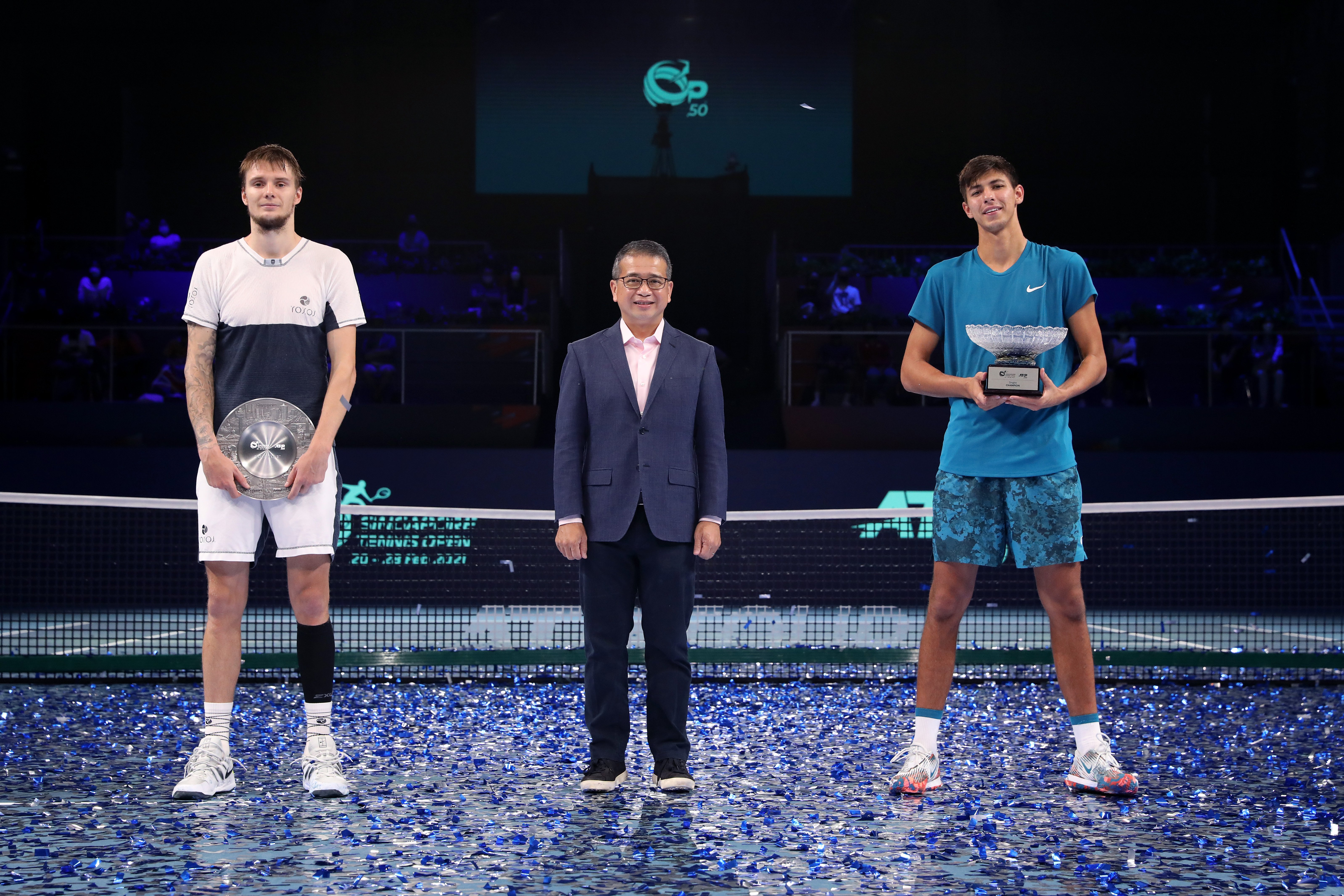 Alexander Bublik (STO Singles Finalist), Mr Edwin Tong (Minister for Culture, Community and Youth and Second Minister for Law) and Alexei Popyrin (STO Singles Champion)
28 February 2021 – The Singapore Tennis Open concluded today after a week of world-class tennis action at the Singapore Sports Hub OCBC Arena. Alexei Popyrin of Australia clinched the men's singles title and the doubles team comprising Sander Gille and Joran Vliegen secured their first title of 2021. Beating the odds, Alexei Popyrin recorded his first ATP Tour title at the Singapore Tennis Open.
"The successful conclusion of the Singapore Tennis Open event marks a significant first step towards the resumption of more sporting events in Singapore. The STO was the result of close partnership among various agencies and partners, not forgetting the hard work of our officials and Team Nila volunteers. It will pave the way for future collaborations to deliver more exciting professional sport events to Singaporeans," said Mr Edwin Tong, Minister for Culture, Community and Youth and Second Minister for Law.
A total of 500 spectators attended the semi-finals and final matches of the tournament, with the number of spectators being capped at 250 per day due to the prevailing safe management measures. Stringent and robust Safe Management Measures were in place to ensure the tournament remained safe in its entirety. The tournament did not record any COVID-19 cases, displaying collective responsibility and vigilance of everyone involved, including the players and overseas officials.
"I am very proud of everyone involved in the tournament. This a collective achievement and I would like to thank all the agencies, players, officials, sponsors, staff and Team Nila volunteers who worked closely with us to deliver this world-class sporting event in a safe and entertaining manner. Not forgetting the fans who turned up on Saturday and Sunday – a big thank you," said Mr. Lim Teck Yin, Chairman, Organising Committee, Singapore Tennis Open and CEO, Sport Singapore.
The Singapore Tennis Open 2021 demonstrated Singapore's ability and infrastructure to host a world-class sporting event in a safe manner for participants and fans, setting the precedent for future sporting events and the hosting of international-level tournaments during a pandemic.
"The Singapore Tennis Open has also showcased the world-class standards of our local partners who have spared no effort to put this event together in a month. We hope that the success of the Singapore Tennis Open will pave the way for future collaboration with the ATP to deliver more exciting professional tennis to the local community," Mr Lim added.
Singapore hosted over 200 overseas officials, players and coaches and were subject to strict safe management measures such as daily Polymerase Chain Reaction Covid-19 tests, isolated micro-bubbles and a regulated itinerary during their stay in Singapore.
Alison Lee, EVP International Region & Challenger Tour (ATP), said, "Singapore has done an excellent job hosting the ATP 250 tournament. We were impressed by the extent that the organisers went to ensure the safety of all players, spectators and officials. It has been great to see Singapore take advantage of this opportunity to host this event his year, and we would like to thank the tournament organisers for all their efforts in operating a successful tournament."
54 players from 16 countries participated in the Singapore Tennis Open and have provided positive feedback around the tournament. Singapore Tennis Open men's singles champion Alexei Popyrin said, "First I'd like to thank Singapore for all the support and love. It was an unbelievable tournament, a lot of dedication and hard work went into organising the tournament...I'll definitely have a very fond memory of Singapore for the rest of my life."
Popyrin also extended his gratitude to the 250 fans in attendance, "It has made a huge difference. Playing with and without fans is very different. I just want to thank all 250 of you for coming out and supporting us through the tournament and the last few matches. I don't think I would be here without you."
2014 US Open champion Marin Cilic, who lost to the eventual winner Popyrin in the semi- finals, said, "I think for me this is one of the best, if not the best indoor tournament that I've played. We have two match courts here that are really good – Centre Court and Court 1. Also we have another three practice courts that are incredibly good. I know that many indoor tournaments are struggling to have this many courts on a quality like this, so I really consider the Singapore Tennis Open and the OCBC Arena one of the best that I've played in."
About 300 local staff, officials and Team Nila volunteers were required to undergo daily Antigen Rapid Tests and operated in separate bubbles according to their working group. Other safe management measures such as the use of electronic line-calling systems and virtual press conferences proved effective.
The Singapore Tennis Open featured the likes of World No. 35 Adrian Mannarino, 2014 US Open Grand Slam champion Marin Cilic, and Australian World No. 39 John Millman. Representing Singapore, Shaheed Alam and Roy Hobbs competed in the Singapore Tennis Open in the qualifying singles draw and the doubles main draw.
Singapore Tennis Association President, Mr Clement Leow said, "We are extremely grateful to all the agencies and the ATP for bringing this tournament to life. It provided invaluable experience for our local players, ball kids and fans. The entire fraternity was excited. We hope to welcome more tournaments of this calibre in the near future."
The success of the Singapore Tennis Open serves as an excellent learning platform for all sports to follow as Singapore continues to bring sport back safely.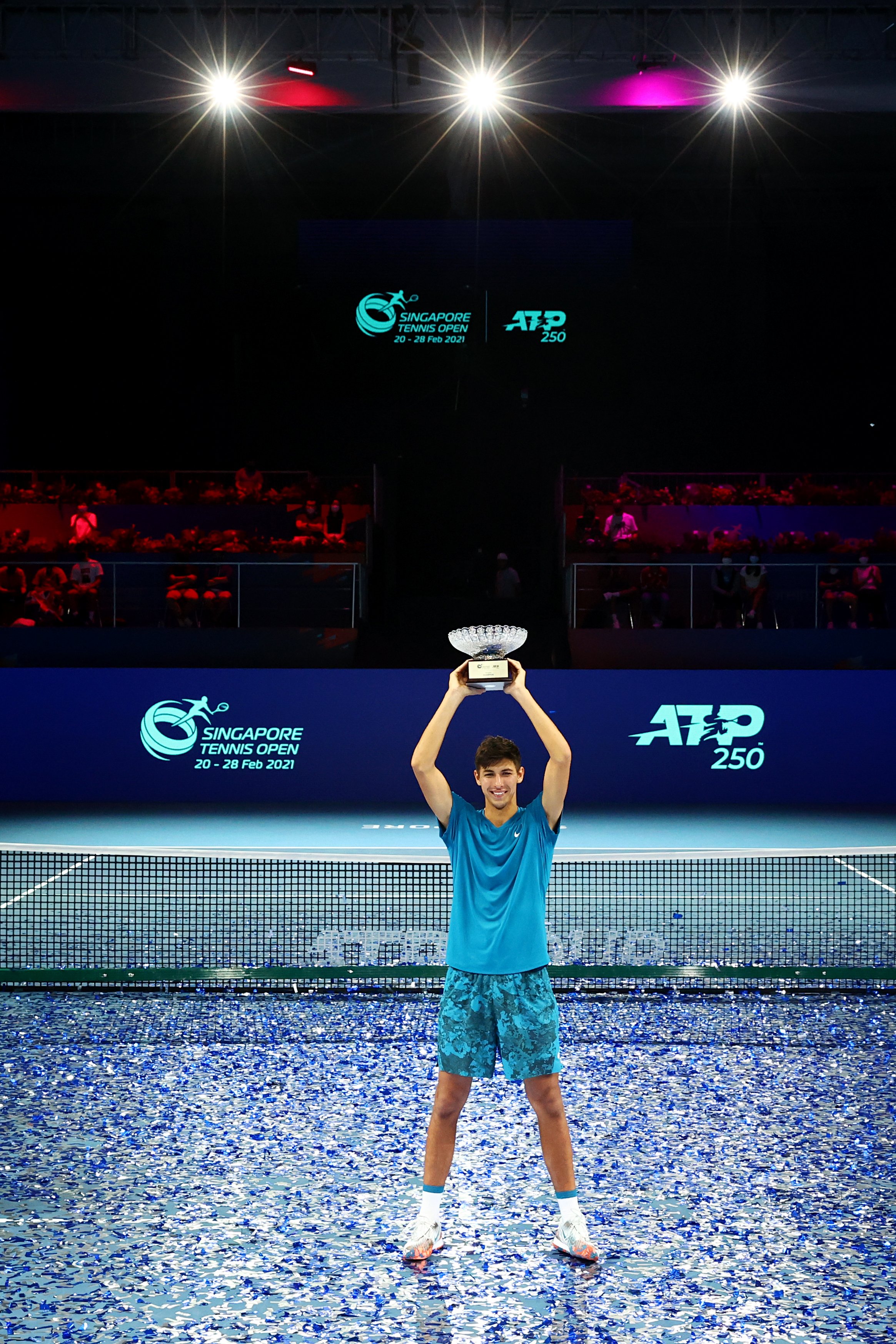 (Alexei Popyrin)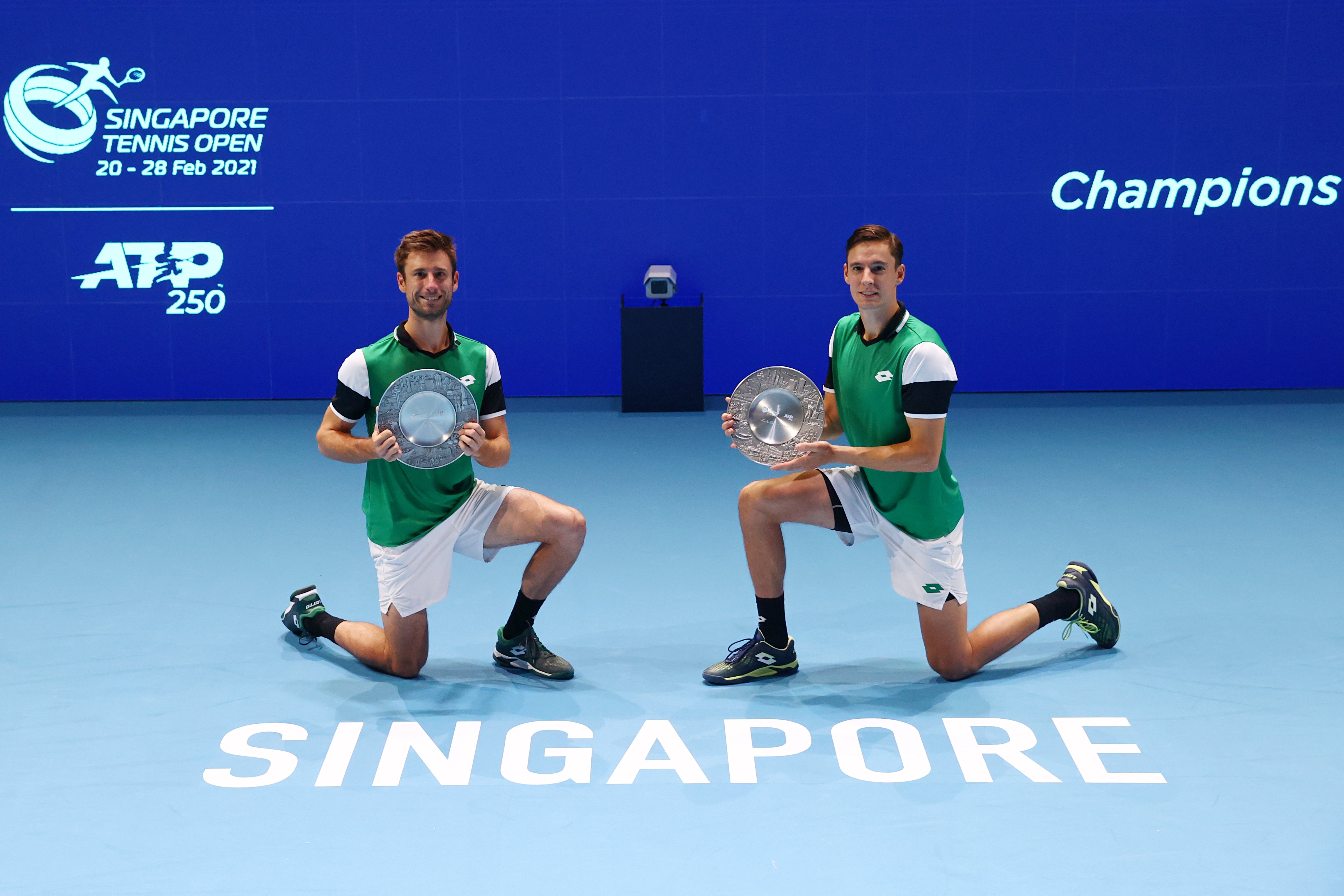 (Sander Gille and Joran Vliegen)
For encore (repeat) match streaming weblinks, and more stories from the Singapore Tennis Open 2021, visit hub.tennis
For the latest Singapore Tennis Open updates on the go, follow us on Telegram
Related Events & Programmes