Sri Lanka and Malaysia reach the last 4 of the Asian Netball Championships 2022 campaign!
by Circle Stories, on September 6, 2022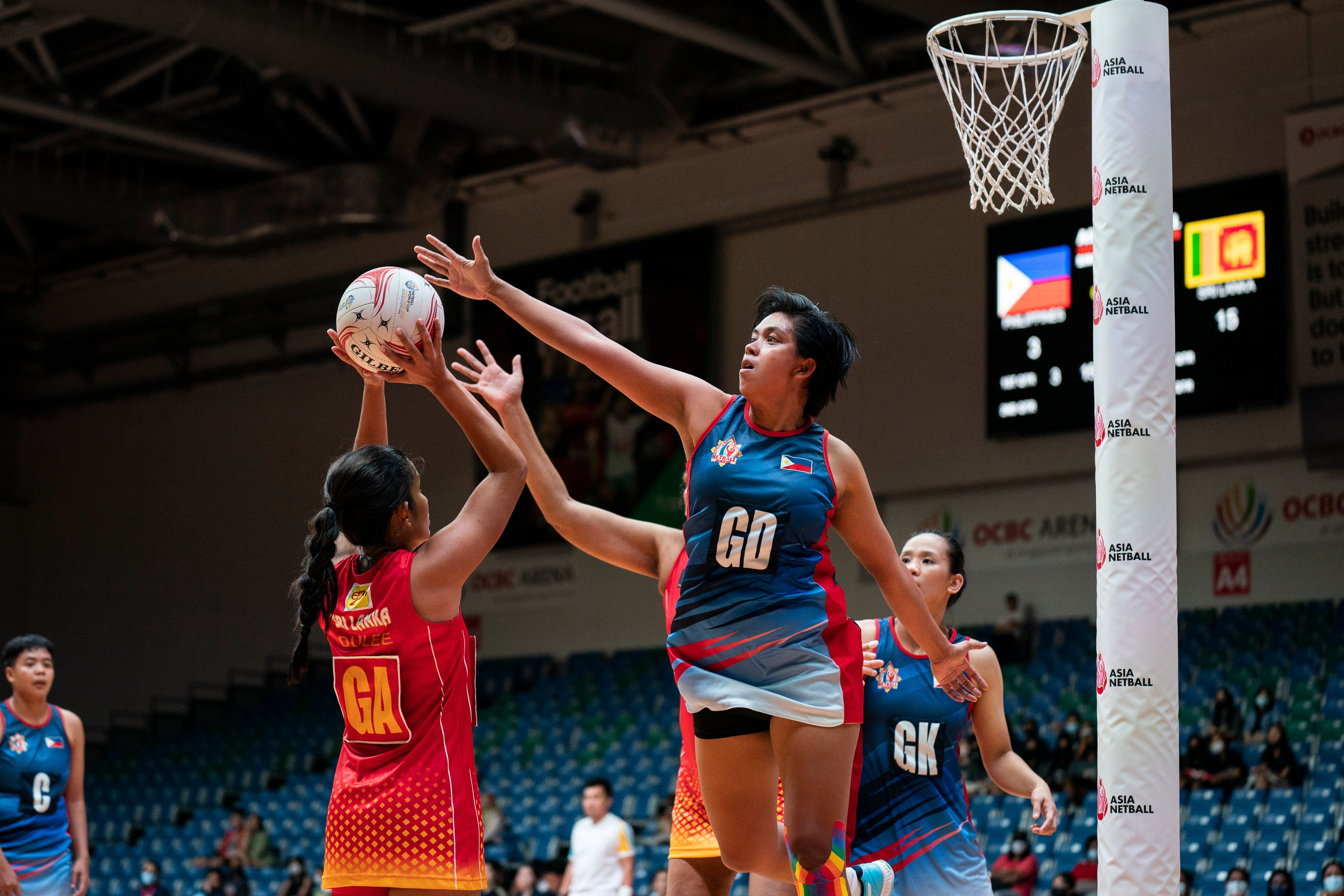 The Sri Lankans attempting to score against the Filipinas. Photo Credit : Netball Singapore
5 September 2022 – Defending champions Sri Lanka and 2016 winners Malaysia reached the semi-finals of the Asian Netball Championships 2022 on Monday (5 September) after wins over the Philippines (99-37) and Chinese Taipei (82-25) respectively. Sri Lanka and Malaysia topped their groups to join hosts Singapore and Hong Kong, who qualified a day earlier. Maldives defeated Japan 56-21 to wrap up the preliminary round action at the OCBC Arena.
The Asian Netball Championships continue tomorrow, 6 September, with Round 2 starting at 11am. The standings after the preliminary round are as follows :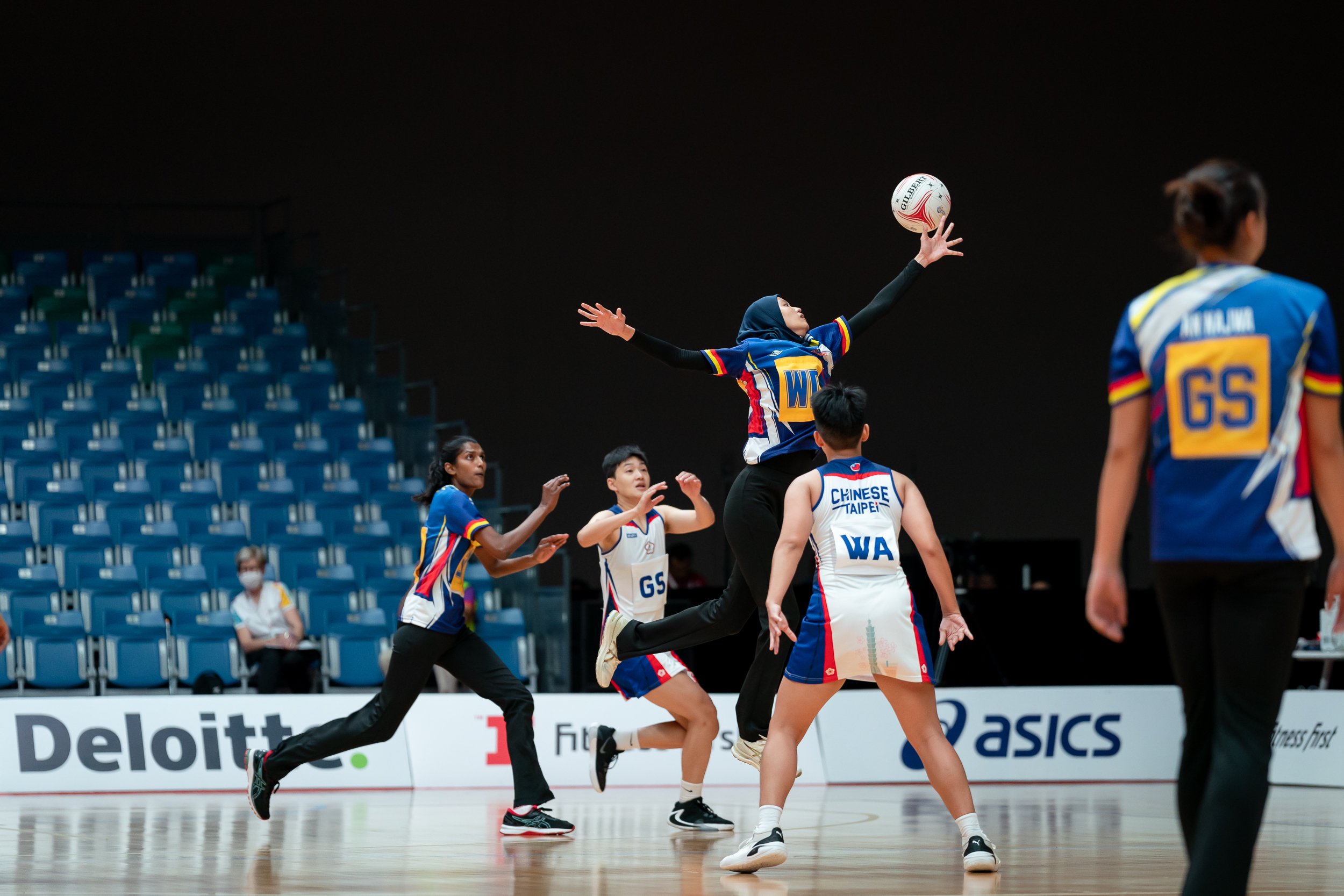 Malaysia (Blue) defeated Chinese Taipei to reach the semi-finals! Photo Credit : Netball Singapore
In the first match of the day, Malaysia put up a commanding display to beat Chinese Taipei 82-25 and finish top of Group C. Though the game started with Chinese Taipei close behind Malaysia, the latter pulled away while up 10-7 and relinquished just one more goal in the first quarter, ending the quarter with a 22-8 lead. Malaysia vice-captain Nordiyanah Noorsabadinee said: "We communicated more after (experiencing) that kind of intensity from Chinese Taipei. In the first five minutes we were reading their strategy and we managed to overcome them. We're so excited to reach the semi-finals, and of course we hope to go further. Our game plan (for their first Round 2 match against Sri Lanka) will be to try and read their strategy, and we'll follow the plan our coach sets for us."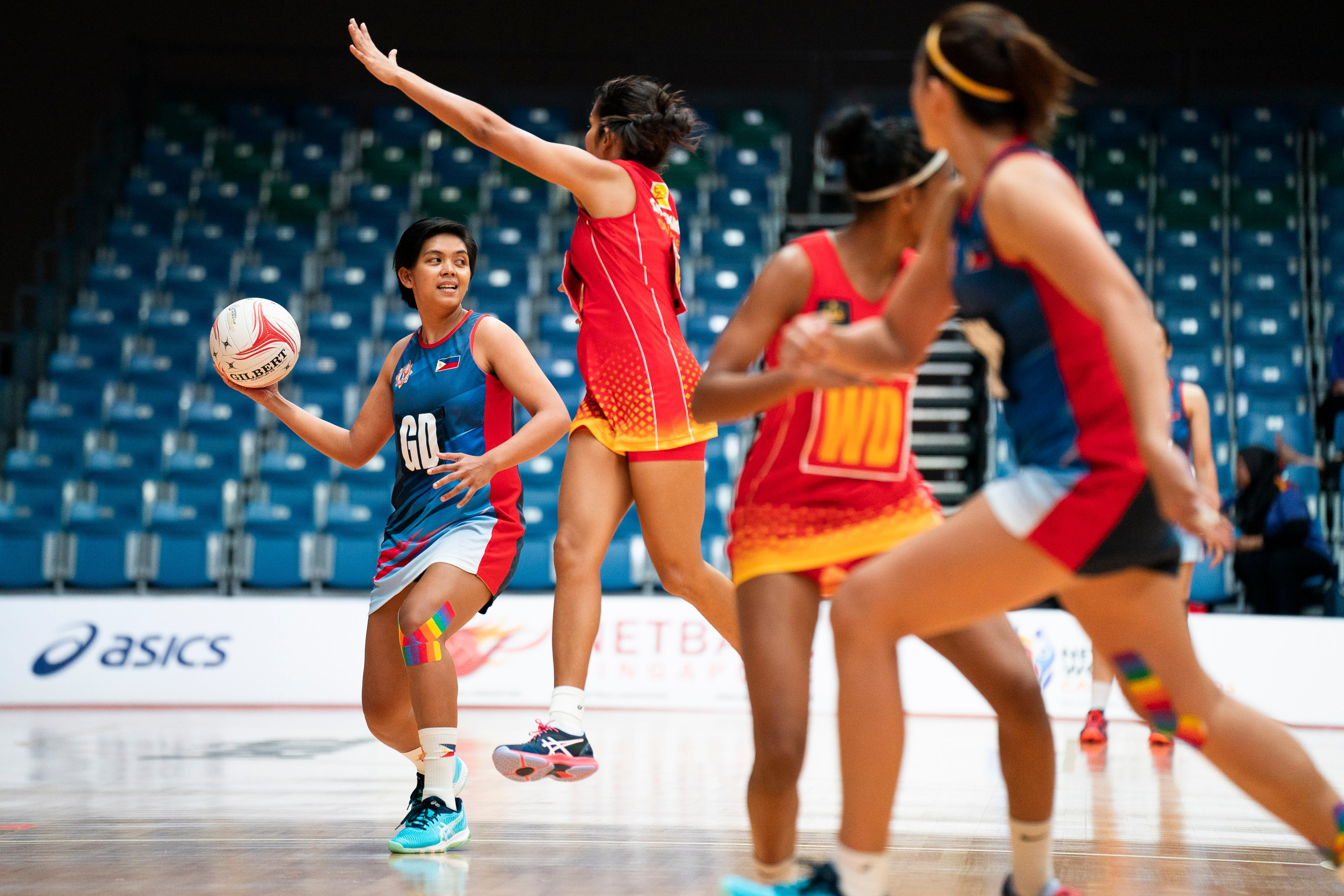 Philippines faced defending champs Sri Lanka (Orange). Photo Credit : Netball Singapore
Sri Lanka, five-time Asian champions, overpowered the Philippines 99-37 despite taking a more conservative approach in the last quarter. Captain Gayanjali Amarawansa explained that their priority was on minimising injury in preparation for the games ahead, saying: "While we were playing we realised they were a tough team in the sense that the game was physical, so we wanted to play safe while playing our own game. Our girls have to be safe for the next games, so we played safe and we played tight. In the second round, we'll have three games against Malaysia, Singapore and Hong Kong – they are all tough opponents as they're the top teams in Asia. We have different plans for each game, but first we are focusing on tomorrow's match against Malaysia and we are confident."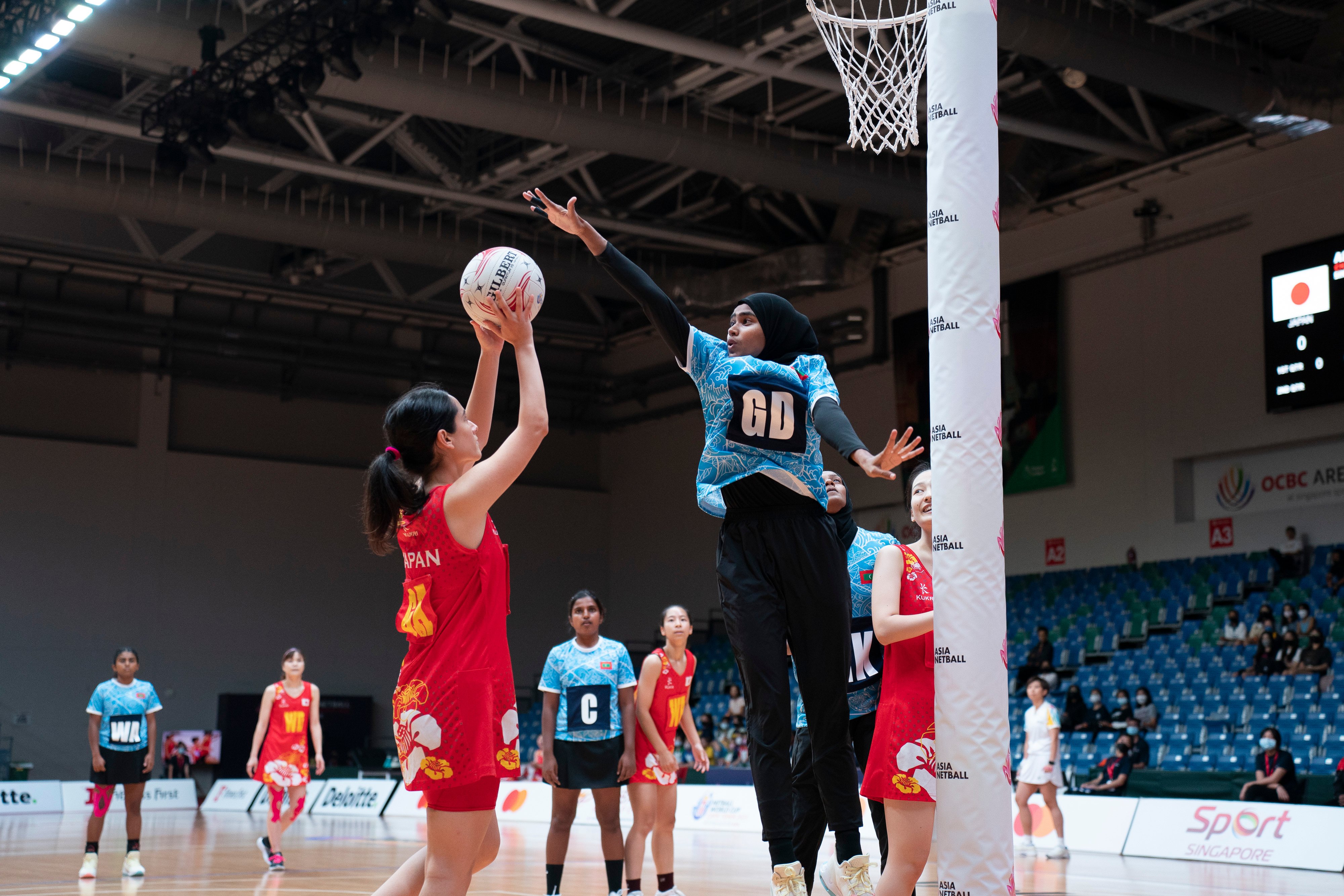 Japan vs Maldives at the OCBC Arena. Photo Credit : Netball Singapore
Maldives concluded their preliminary round matches with a 56-21 win over Japan. Maldives captain Eema Abdul Sattar said: "We wanted to take it slow and score as many goals as possible. Our match with Singapore gave us a lot of confidence in playing against Japan. Our team is very new, so they got to experience how championships like this go and how the matches are played. We got to play against one of the best teams here, so our experience from that really helped with the match today with Japan. Japan plays very patiently, they give good passes. We can take that from the game – to keep calm and collected and drive for the ball and just play our game in our upcoming matches."
The Asian Netball Championships 2022 is ongoing till 11 September at the OCBC Arena. The 11 teams in action at the biennial event are defending champions Sri Lanka, 2018 runner-up Singapore, Malaysia, Thailand, Brunei, Hong Kong, Chinese Taipei, Japan, India, the Philippines and Maldives. The top 2 finishers will attain automatic qualification to the 2023 Netball World Cup. The competition schedule and results are available here: https://www.netball.org.sg/event/asian-netball-championships-2022/.
Tickets can be purchased online via go.gov.sg/anc2022tickets, by phone, or by going to Ticketmaster's outlets at Singpost or The Star Performing Arts Centre Box Office. Concession prices are available for students in Ministry of Education schools, as well as children aged between 5 to 12.
You can also catch the live streaming to all Asian Netball Championships 2022 matches via Netball Singapore's Facebook page!