Cambodia 2023: Claire Toh stages comeback, earns para-table tennis silver
by ActiveSG Circle, on June 8, 2023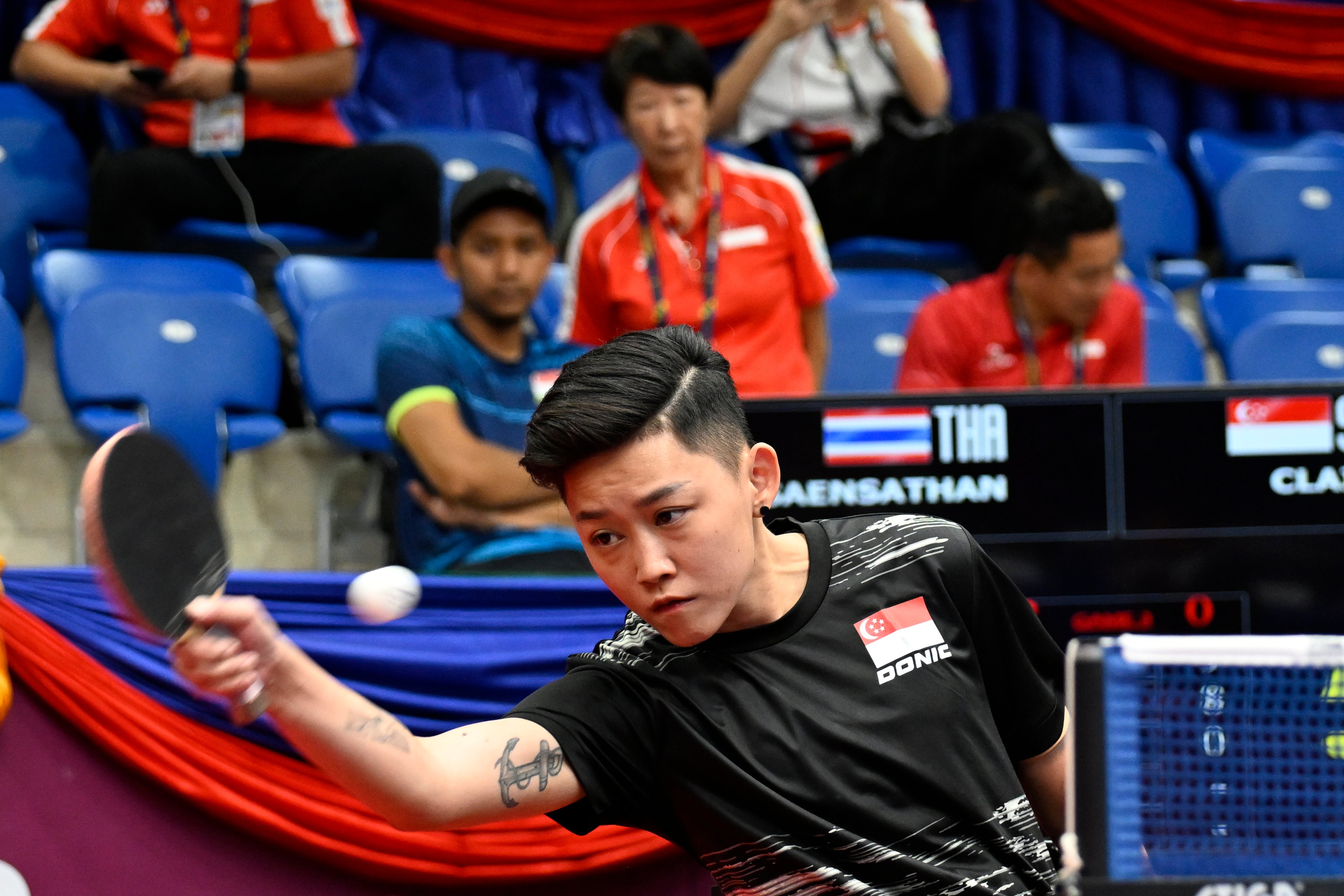 Para-table tennis player Claire Toh wins silver in the women's singles TT2 class. Photo: SportSG/Alfie Lee
By May Chen
Para-table tennis player Claire Toh was two games down and staring at an early defeat in the women's singles TT 1-2 event.
But the 30-year-old clawed her way back against Thailand's Suthida Saensathan, stretching the game to a rubber before eventually winning 9-11, 8-11, 11-3, 11-6, 15-13 in a tight finish.
The win put Toh in a good position at the Morodok Techo National Stadium's table tennis hall and while she did not win the next match against another Thai rival, the result was enough to give the Singaporean a silver.
It follows up on the silver that she won in the same event at the last Games in Solo last year.
She said: "I'm not very satisfied, as I feel that I can do better.
"I told myself it's okay, and I just have to be patient and play up to my standards."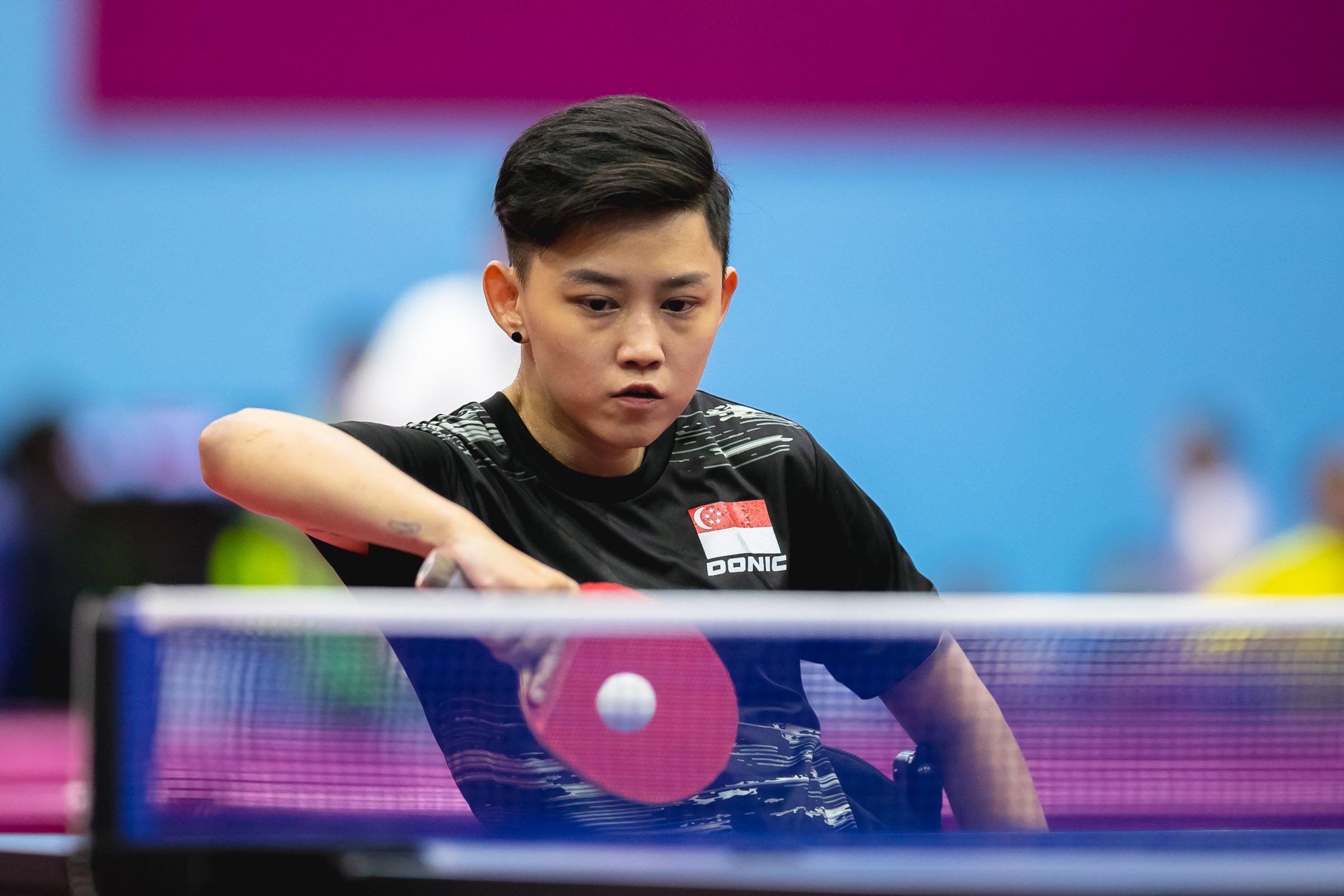 Toh had also earlier won a bronze in the mixed doubles event, partnering Muhammad Dinie Aysraf Huzaini to third place. Photo: SportSG/Abd Rahman
Toh, who plays on a wheelchair after a spinal cord injury, said she had to cope with some issues in her wheelchair.
"There was something wrong with my wheelchair, but I told myself to just focus on the game and not think about the wheelchair."
Earlier in the Games, Toh had paired up with Muhammad Dinie Asyraf Huzaini to win a bronze in the mixed doubles TT1-3.
She said the standard in the region has risen considerably in recent years, and her forehand and service shots are some of the things she will need to work more on.
Para-table tennis won one silver and three bronzes in total at the Games in Cambodia. The squad's other medals came through debutant Rodrick Li in the men's singles TT 2, and the men's team TT 1-3 event featuring Li and Dinie.
The 12th Asean Para Games are held in Cambodia from 3 to 9 June 2023. For the latest Team Singapore coverage and news, follow Team Singapore on their social media channels (Facebook, Instagram, TikTok) or visit the official Team Singapore website.
Related Topics