Cambodia 2023: Diroy retains shot put gold for first para-athletics title
by ActiveSG Circle, on June 7, 2023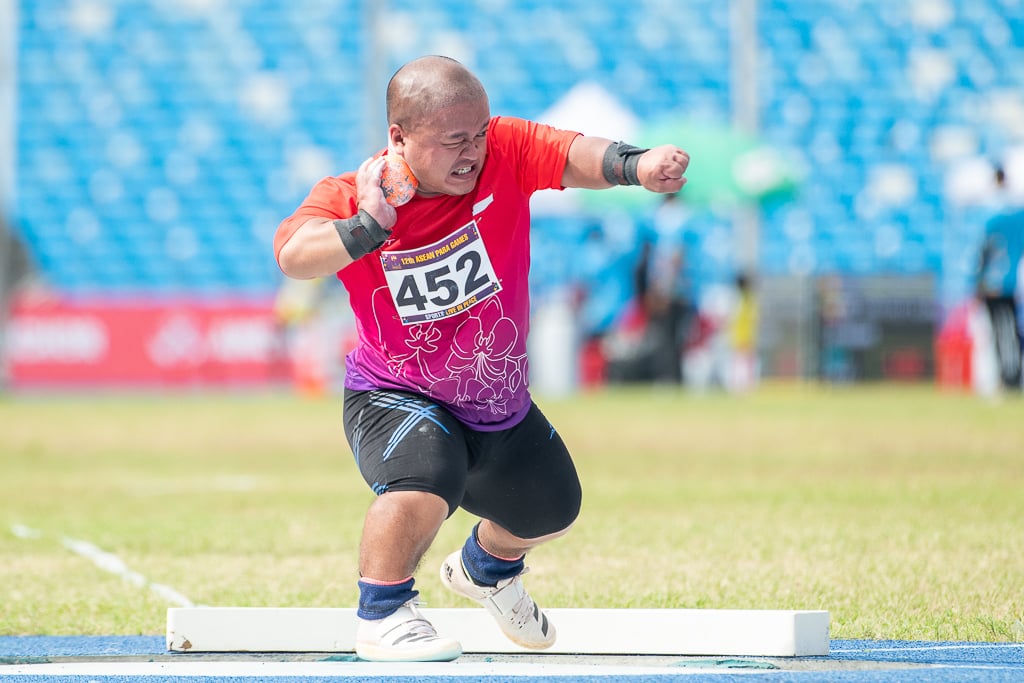 Muhammad Diroy Noordin's gold in the men's shot put F40/F41 event is Team Singapore's first title from para-athletics at the Asean Para Games in Cambodia. Photo: SportSG/Flona Hakim
By May Chen
Muhammad Diroy Noordin faced more than just the burden of expectation before he took the field for the men's shot put F40/F41 event on Wednesday at the Morodok Techo National Stadium.
He was also carrying the weight of disappointment on his shoulders, having missed out on the podium twice before at the Asean Para Games in Cambodia.
The 31-year-old finished fourth in the javelin throw on Sunday, and had to settle for an agonising fourth again on Tuesday in the discus throw.
Faced with the prospect of going home empty-handed, Diroy had to dig deep before competing in his favoured shot put. It came with a sweet reward, as he threw 9.17m, winning the gold in this event for the second straight Games.
It was also Team Singapore's first para-athletics title at the 12th APG.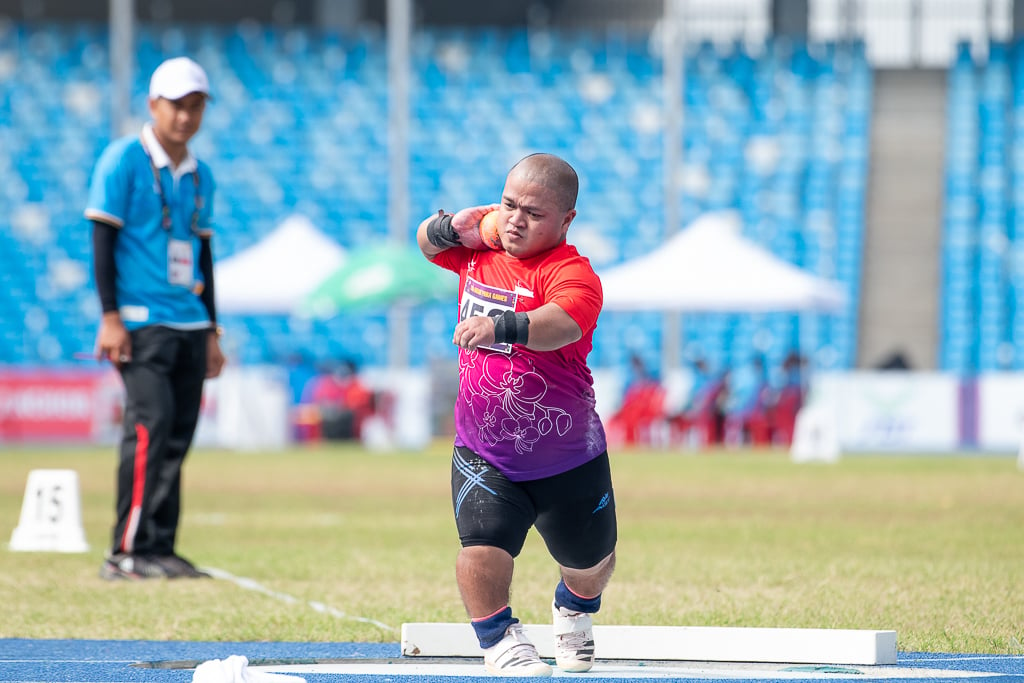 Diroy was competing against those in the F41 classification, who are taller. Photo: SportSG/Flona Hakim
He said: "There was so much pressure. Everyone here is improving and getting stronger this year. I stayed focused and relaxed.
"I had to restart, and forget about (what happened in the) discus throw and javelin. I know that I gave it my all, so I have no regrets and I wanted to focus on the shot put."
Even for a two-time Paralympian like Diroy who finished eighth (F40) at the Tokyo Games, the rising standards at the Asean Para Games has become a greater challenge in recent years.
"The standard has become (more) difficult every year. Everyone is getting stronger and better at throwing," said Diroy, who said he had been aiming to hit at least 9.5m.
For him, there was the added challenge of competing in all three throw events in a category that combined the F40 athletes with those in the F41 class.
While both classes are for athletes with short stature, those in the F41 class are taller. Diroy competes in the F40 classification.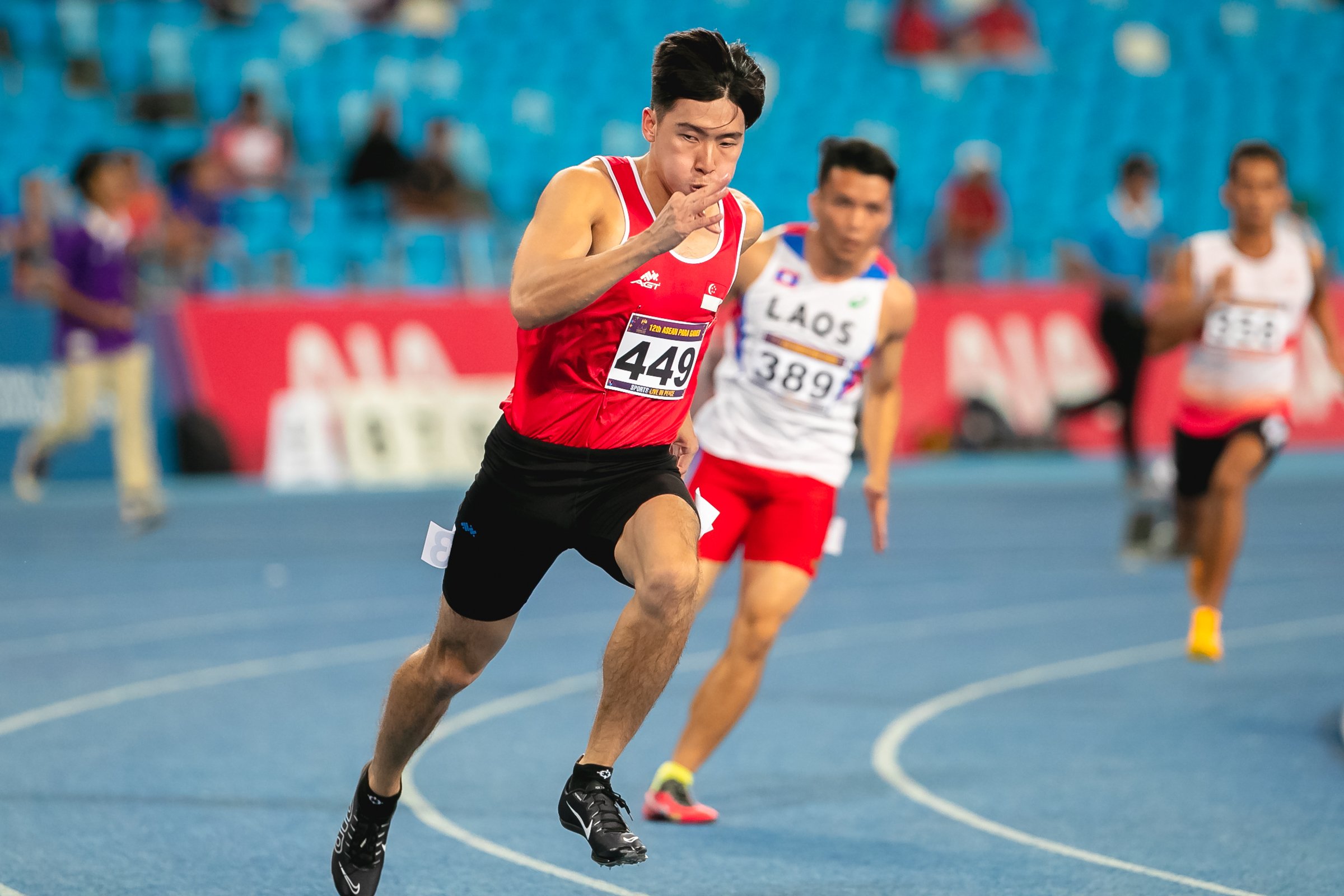 A day earlier, James Ethan Ang won a silver in the men's T13 400m event. Photo: SportSG/Abd Rahman
Para-athletics have now won one gold and two silvers.
James Ethan Ang added another silver on Wednesday when he finished second in the men's T13 200m event.
He had also taken silver a day earlier in the men's T13 400m. His time of 51.22 seconds then was a new national record and personal best.
The 12th Asean Para Games are held in Cambodia from 3 to 9 June 2023. For the latest Team Singapore coverage and news, follow Team Singapore on their social media channels (Facebook, Instagram, TikTok) or visit the official Team Singapore website.
Related Topics
Recent Events & Programmes
Related Topics