Cambodia 2023: Men's table tennis team reclaim first title since 2015
by ActiveSG Circle, on May 11, 2023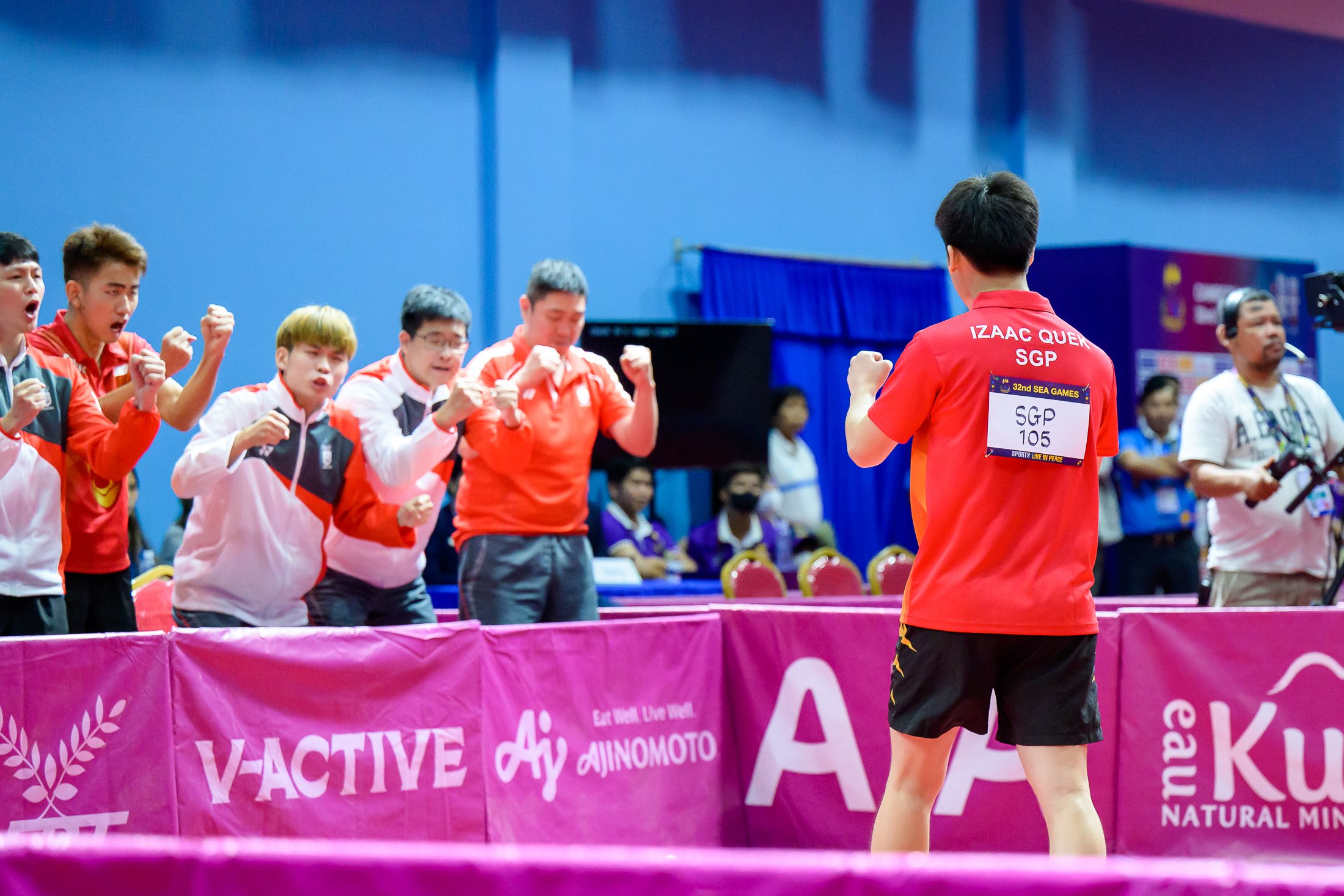 The men's team, led by Clarence Chew, Koen Pang and Izaac Quek, sealed gold in three singles matches. Photo: SNOC/Andy Chua
By May Chen
Singapore's paddlers are no strangers to winning medals at the SEA Games, but reclaiming a title that has not been in the Republic's trophy cabinet for a while still makes for a gratifying victory.
The men's table tennis team, led by Clarence Chew, Koen Pang and Izaac Quek, handed Causeway rivals Malaysia a 3-0 defeat at the Morodok Techo National Stadium Table Tennis Hall on Thursday (11 May) to win gold.
Beh Kun Ting and Ethan Poh form the rest of the men's quintet, and did not feature in the tie against Malaysia.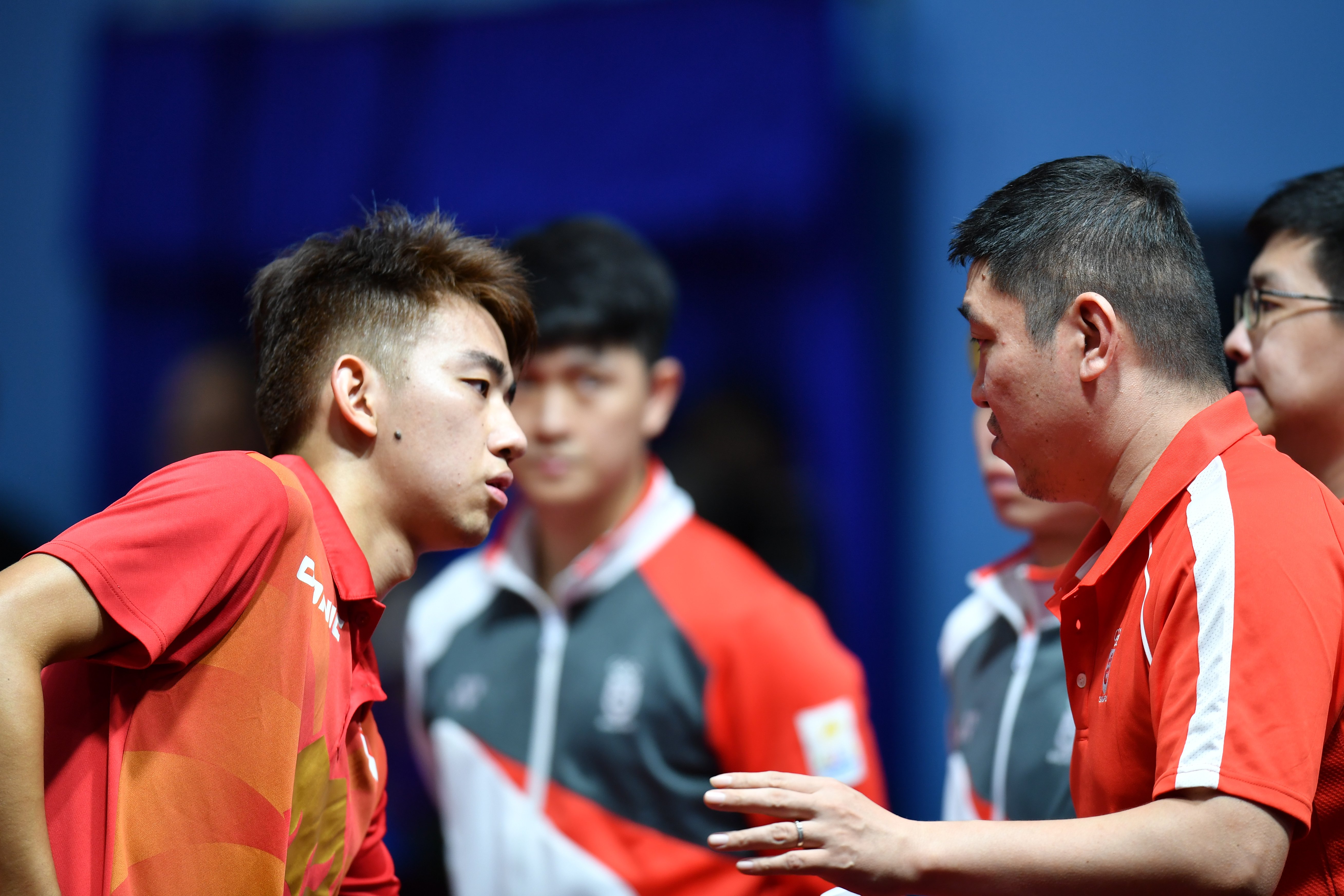 Koen Pang (left) being coached by Gao Ning, who himself was a part of the 2015 gold-winning team. Photo: SportSG/Alfie Lee
Singapore's last men's team gold came at the 2015 edition at home, when Clarence Chew was the only local-born member of the squad.
And while the Republic have been crowned Southeast Asian champions before, this is the first time its athletes are doing so with a team comprising all local-born players since 1973.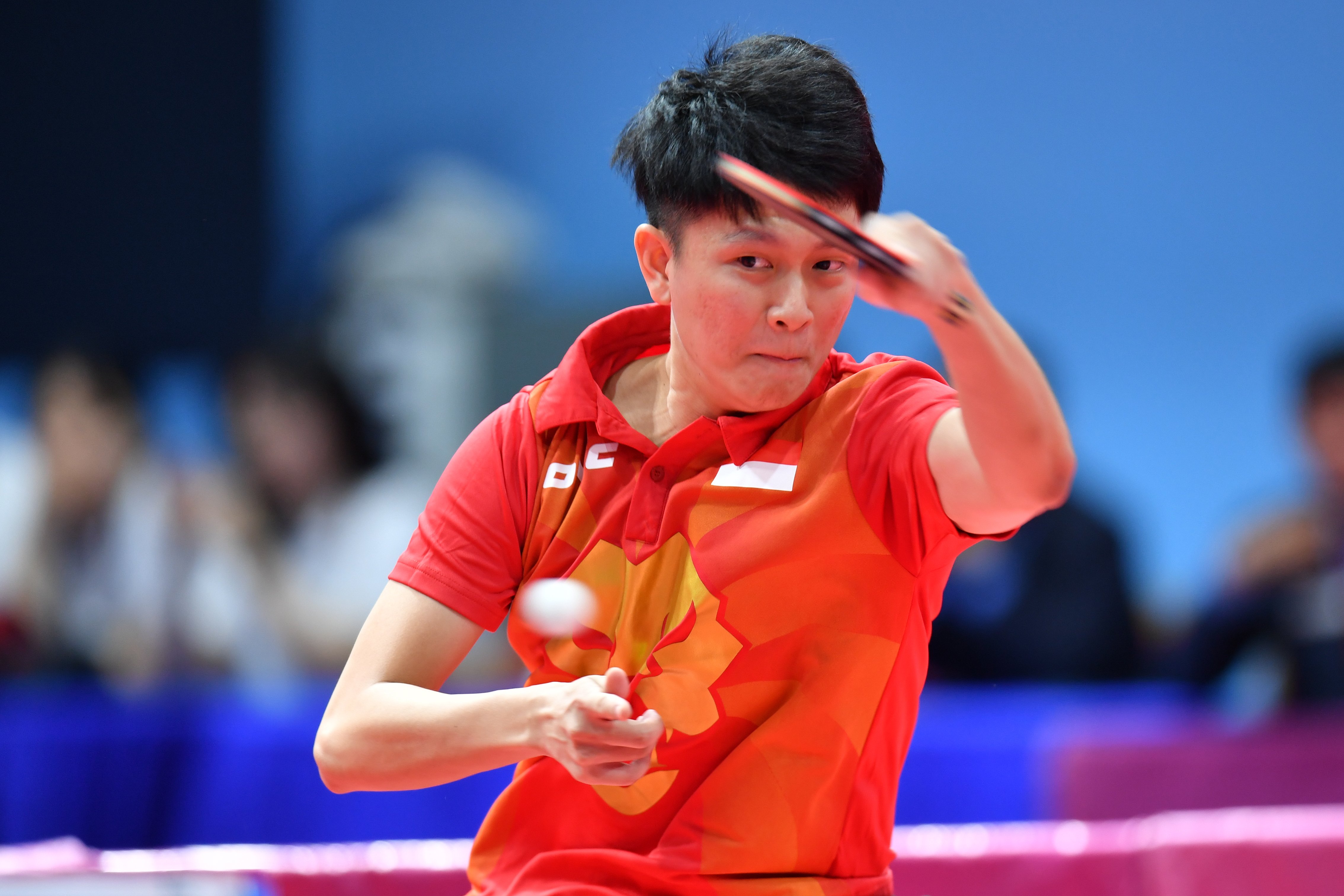 Clarence Chew was part of the gold-winning team in 2015, when Singapore last won the title at the SEA Games. Photo: SportSG/Alfie Lee
Said Chew: "The last time we won, I was still the youngest in the team. It's been a while. I would say I've come a long way.
"I had the seniors leading me in the past and this time I try to pass on my experience, calm my teammates down in crucial moments. As a team, we did very well."
He got the Republic off to a winning start when he came from a game behind to beat Leong Chee Feng 8-11, 11-4, 11-9, 11-6 in the first match of the day.
Koen Pang, ranked 80th in the world, then followed up with a 11-4, 9-11, 11-5, 11-8 victory over Javen Choong.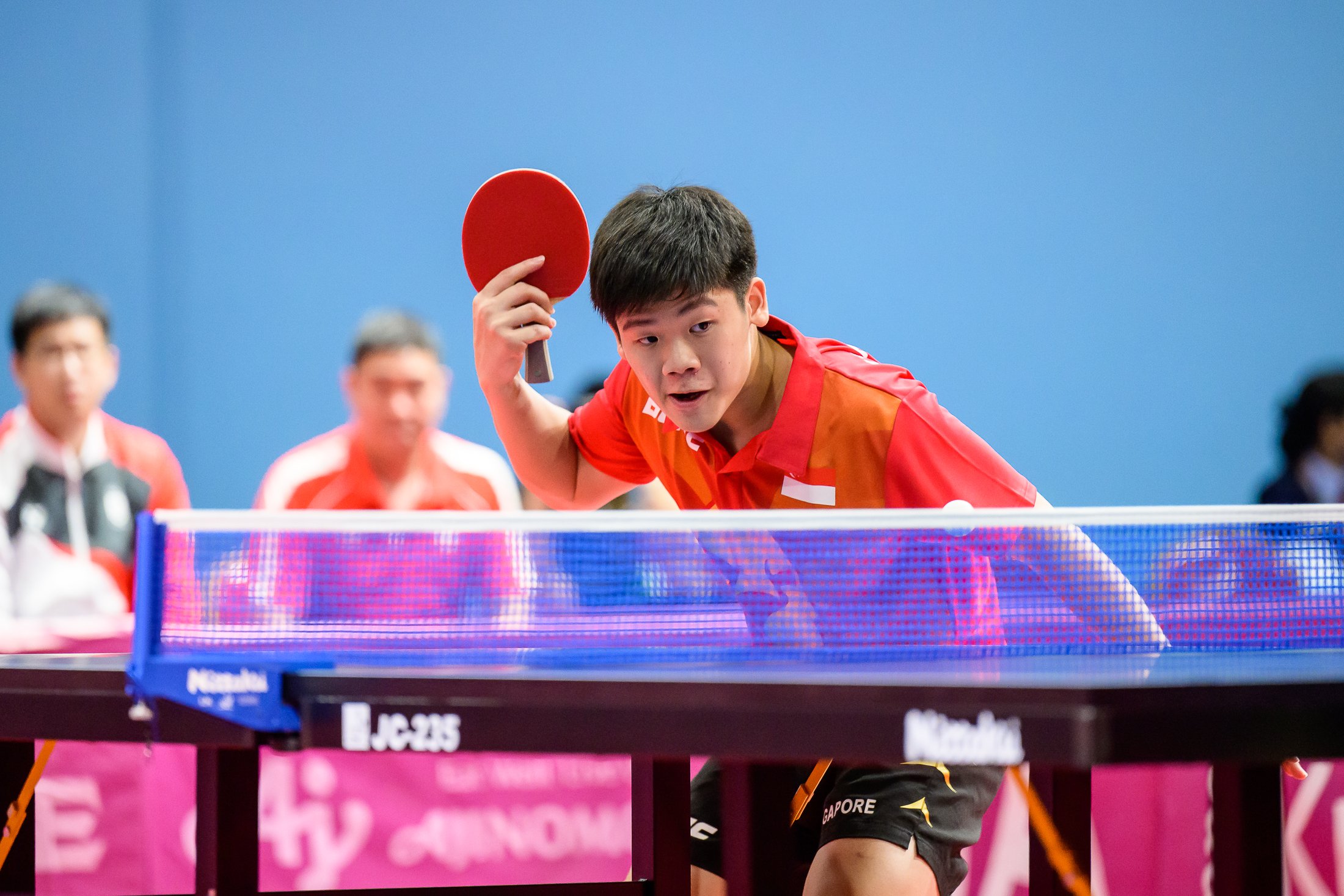 Izaac Quek, 16, won the third singles match to deliver the gold medal for Team Singapore. Photo: SNOC/Andy Chua
Quek, the youngest but also the highest ranked in the team at world No. 68, delivered the gold when he mounted a steely comeback against Wong Qi Shen to win 11-9, 12-14, 11-13, 11-9, 11-7.
The team had earned their place in the final after beating Laos, Malaysia and the Philippines in the group stage, before taking down defending champions Thailand decisively with a 3-0 win in the semi-finals.
In the women's team event, Singapore settled for a joint bronze after losing their semi-finals to eventual champions Thailand.
The paddlers will next be in action in the individual events.
The 32nd SEA Games are held in Cambodia from 5 to 17 May 2023. For the latest Team Singapore coverage and news, follow Team Singapore on their social media channels (Facebook, Instagram, TikTok) or visit the official Team Singapore website.
Related Topics
Related Events & Programmes
Related Topics