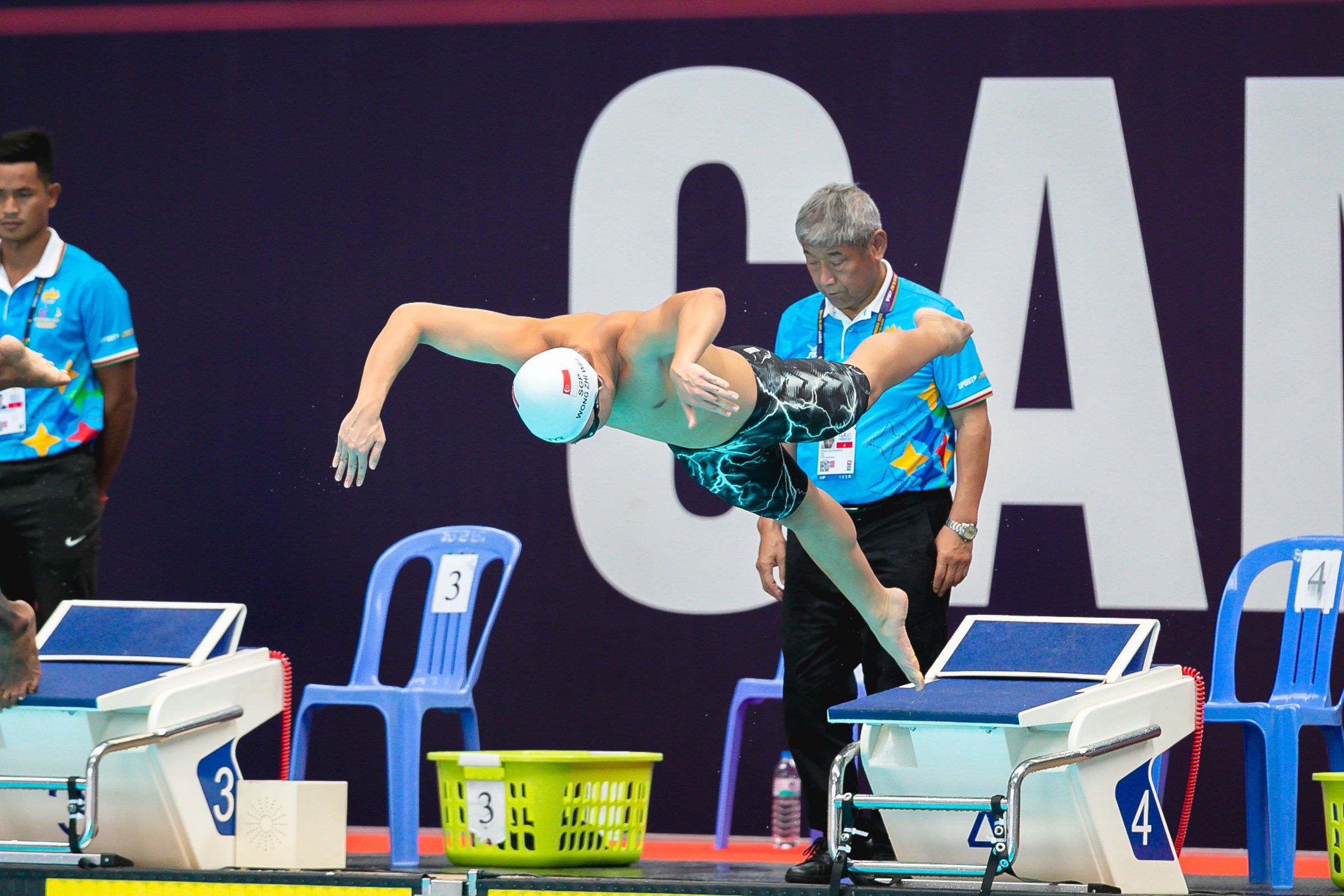 Wong Zhi Wei picked up his first gold of these Games, winning the men's 100m butterfly S13 in a new Games record time. Photo: SportSG/Abd Rahman
By May Chen
Spirits are high within the Singapore para-swimming team in Cambodia, and it is little wonder why.
The team have a sizeable medal haul just three days into competition at the 12th Asean Para Games. There has also been a considerable number of personal bests, national and meet records that come with the silverware.
After one bronze and two silvers, Wong Zhi Wei finally stood atop the podium on Tuesday (June 6) when he took gold in his pet stroke.
He did it in style too, clocking 1:03.87 to take gold in the men's 100m butterfly S13 with a new Games record.
Said the 20-year-old: "It feels pretty good. Fly was always my best stroke. I was gunning for gold. Overall, quite satisfied with the results, though I could have paced it better."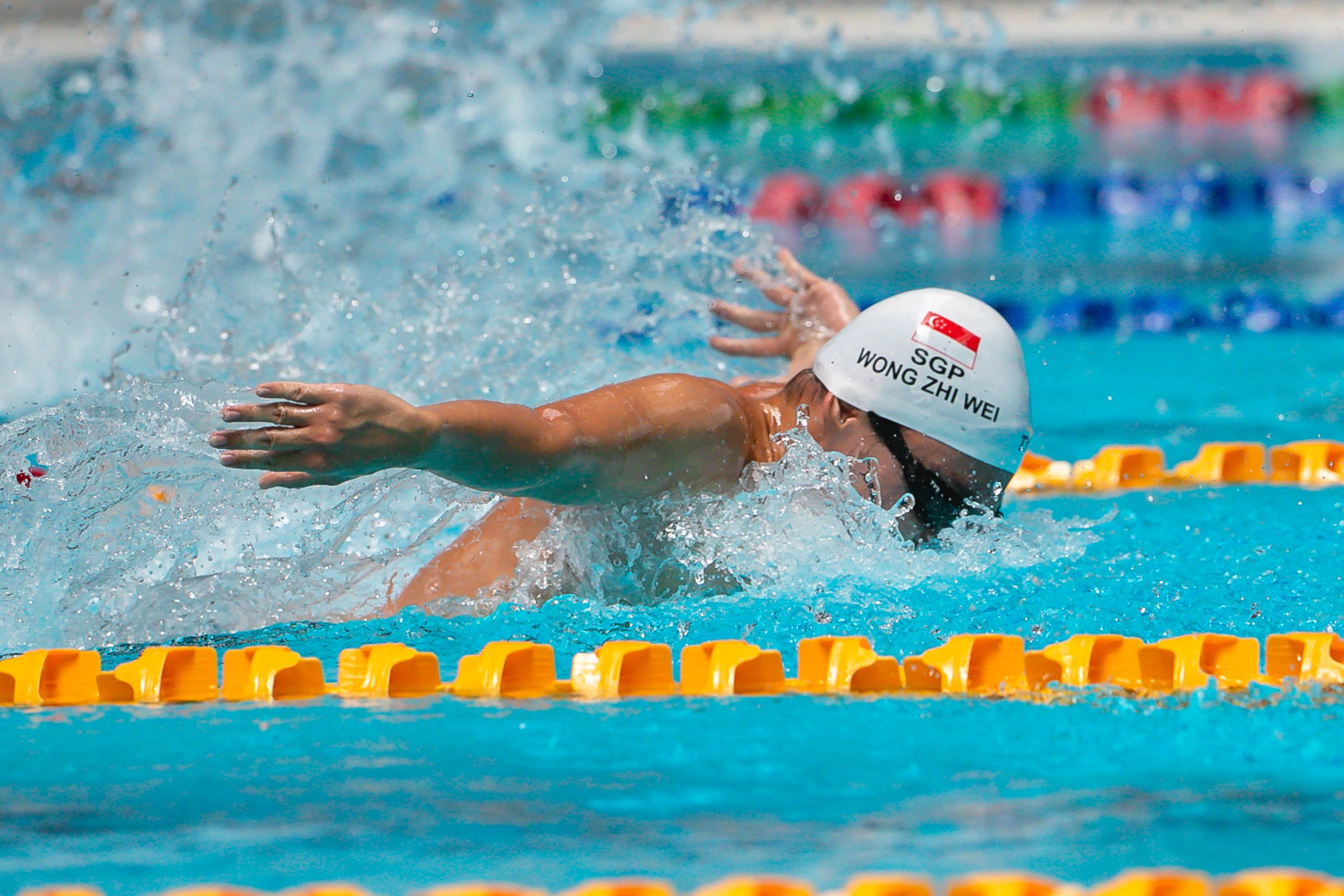 The butterfly is Wong's preferred stroke, and he won the event in style. Photo: SportSG/Abd Rahman
That his pet event came on the third day of competition was a welcome coincidence.
He said: "Usually the first swim of the meet is to get rid of the nerves. It gets easier to go out (as the meet goes on) without thinking too much, because we're less nervous overall. So I'm pretty glad I had my pet event on the third day.
"I feel pretty okay about my performance. I wish it could be better but I think I'm not at the right level of fitness or confidence in my weaker strokes. Overall, it's been a nice experience in Cambodia."
Wong also won a silver in the men's 100m freestyle S13.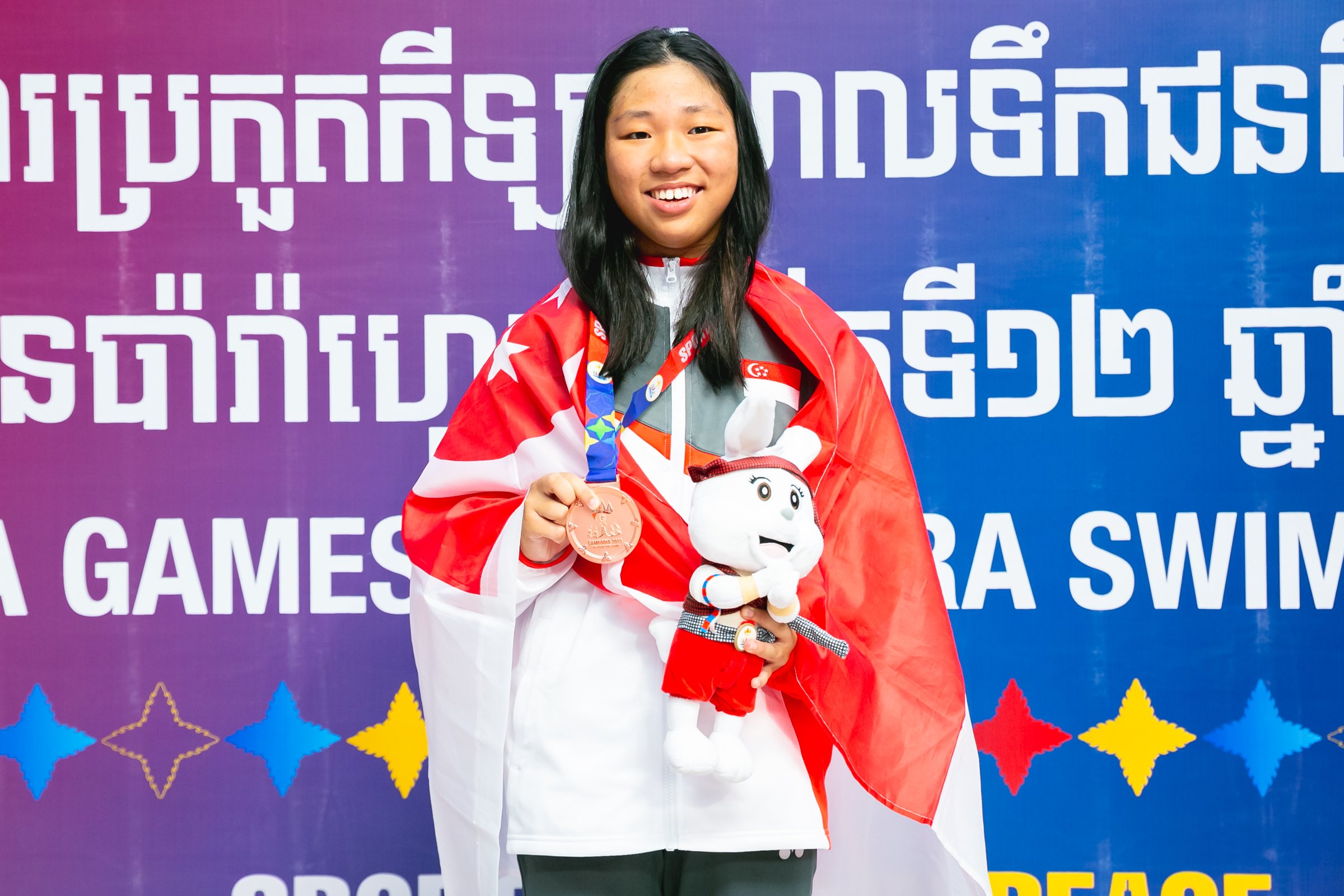 Janelle Tong was not expecting to make the podium in an event she rarely competes in. Photo: SportSG/Abd Rahman
Teammate Janelle Tong picked up a surprise bronze in the women's 200m individual medley SM10. Her 3:50.12 was also a new personal best and national mark.
She said: "I don't usually compete in the medley, so I was a little more nervous than usual going into the race. I was pleased and surprised with the outcome.
"The nerves come every time before an event or race and it's quite hard to get used to it, although it does get easier as the days go on."
The swimmers are competing in Cambodia on the back of a packed schedule, having competed in the World Para Series in Singapore, then Berlin in the weeks just before the Asean Para Games.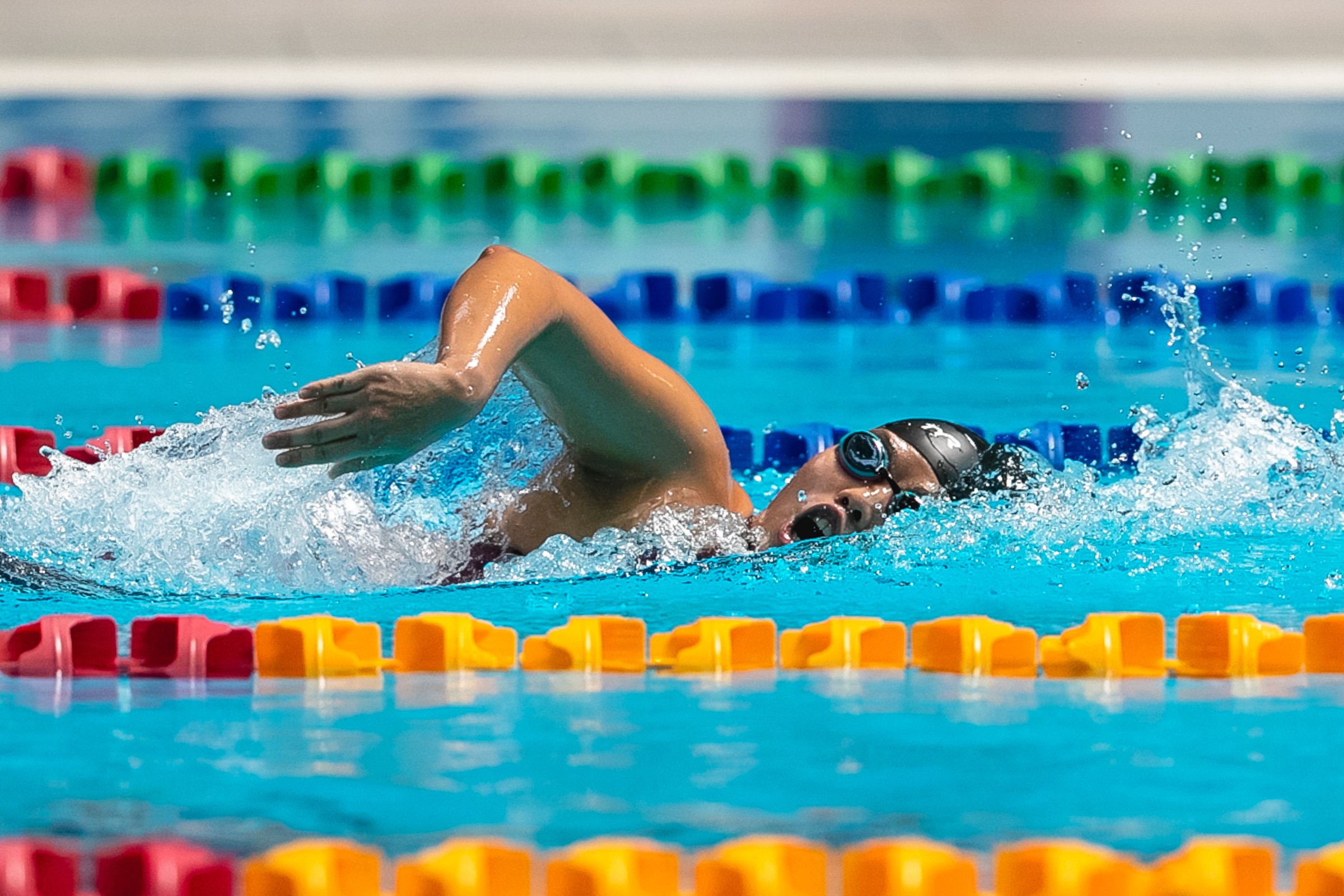 Danielle Mok in action in the women's 200m IM SM14. Photo: SportSG/Abd Rahman
Said Danielle Mok, who won a silver in the women's 100m fly S14 and bronze in the 200m IM SM14: "There's definitely some tiredness. But it's very good to see that we've improved and we're hoping for more results to come our way."
Tong gave credit to the camaraderie of her team, something that has helped soothe the butterflies in her stomach before a race.
She said: "We have a very strong team spirit and bond for this Games. This really motivates and helps us get through the races, and for us to be motivated to give our best. This contributes to the good results that we're having."
The Soon siblings also picked up more medals on Tuesday.
Younger brother Colin posted his third Games record in as many days to win the men's 100m freestyle S13, before adding a silver in the 100m backstroke S13.
Sophie, meanwhile, won her second gold of the Games in the women's 100m fly S13.
The 12th Asean Para Games are held in Cambodia from 3 to 9 June 2023. For the latest Team Singapore coverage and news, follow Team Singapore on their social media channels (Facebook, Instagram, TikTok) or visit the official Team Singapore website.