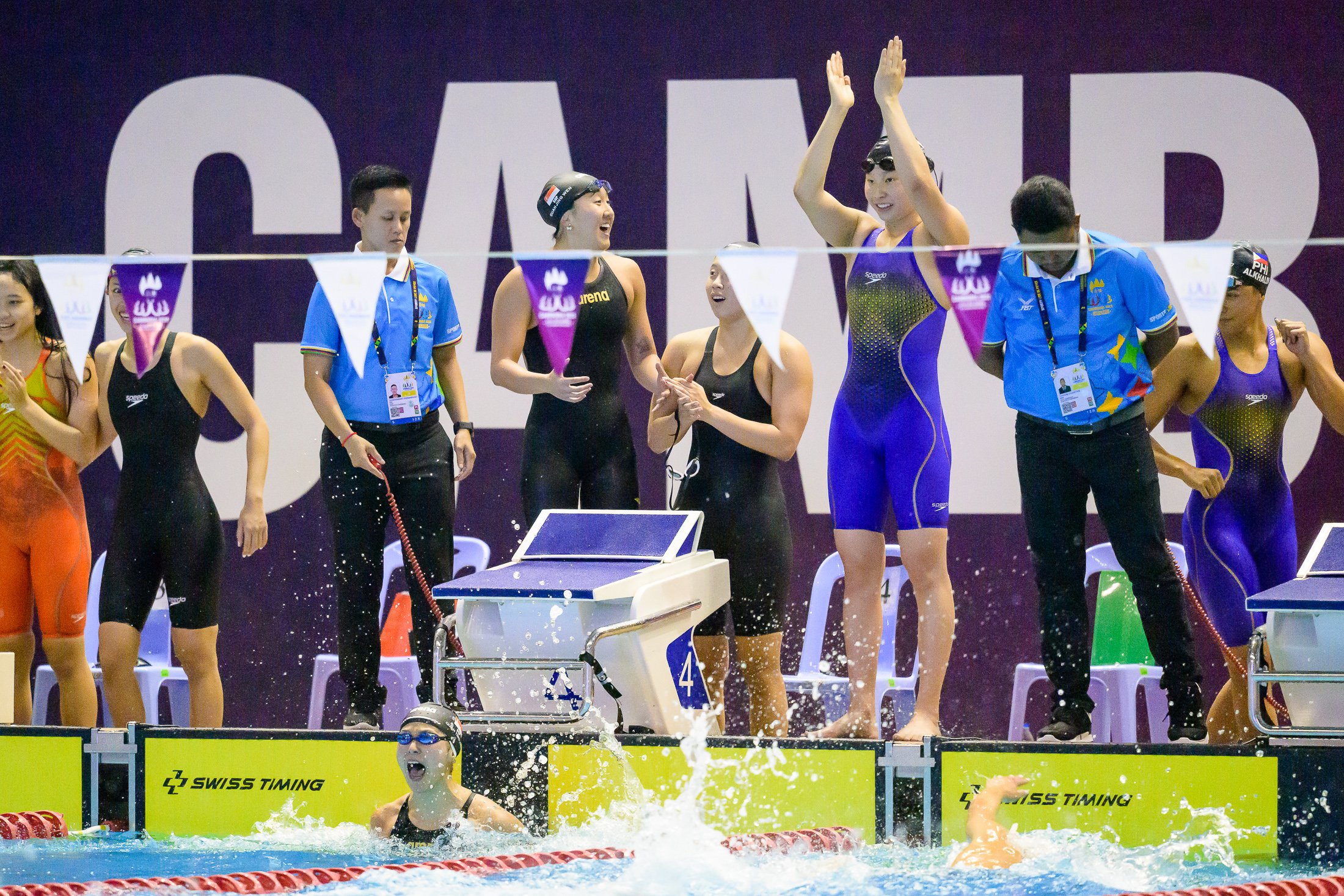 Quah Ting Wen (in the water) and (from left) Quah Jing Wen, Faith Elizabeth Khoo and Letitia Sim won the women's 4x100m medley relay in a new Games and national record time. Photo: SNOC/Andy Chua
By May Chen
There is usually little doubt Singapore's swimmers will perform at the SEA Games. The bigger question is usually: how well?
That answer was delivered loud and clear with the close of the swimming programme on Thursday (May 11) at the Morodok Techo National Aquatics Center.
Swimming finished with 22 golds, 15 silvers and 10 bronzes to produce the sport's best SEA Games haul of 47 medals.
The athletes added another three golds, three silvers and a bronze on Thursday evening, with a Games record, national records and personal bests to boot.
Quah Ting Wen anchored the women's 4x100m medley team to gold in the last event of the Games, touching home in 4min 6.97sec for a Games and national record.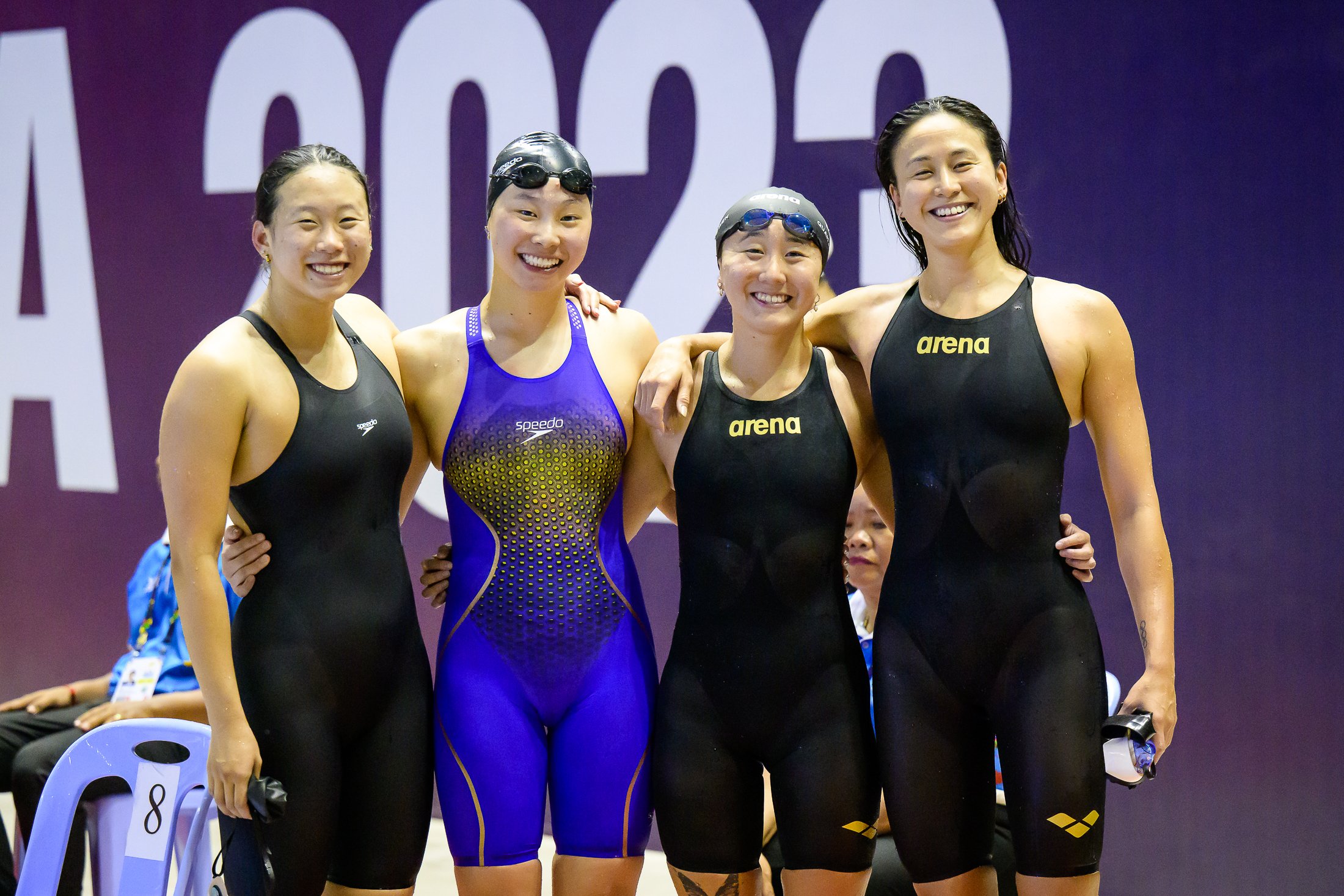 From left: Faith Elizabeth Khoo, Letitia Sim, Quah Jing Wen and Quah Ting Wen, who set a new Games record in the 4x100m medley relay to take gold. Photo: SNOC/Andy Chua
It was also her 60th overall SEA Games medal.
Quah, who turns 31 this year and has competed since the 2005 edition, was emotional when she spoke after her final swim and hinted this could be her last SEA Games.
She said: "This was a good one to end off with. We really went for it.
"I've gone from being the youngest on the team to the oldest for a while now. I think I've watched the team grow a lot. It's been a very long journey. The SEA Games has a very special place in my heart.
"Having been through it all and seeing everything, it's a huge part of my life. I hope in some way I've given back to the team and passed on what I've learnt to the younger ones."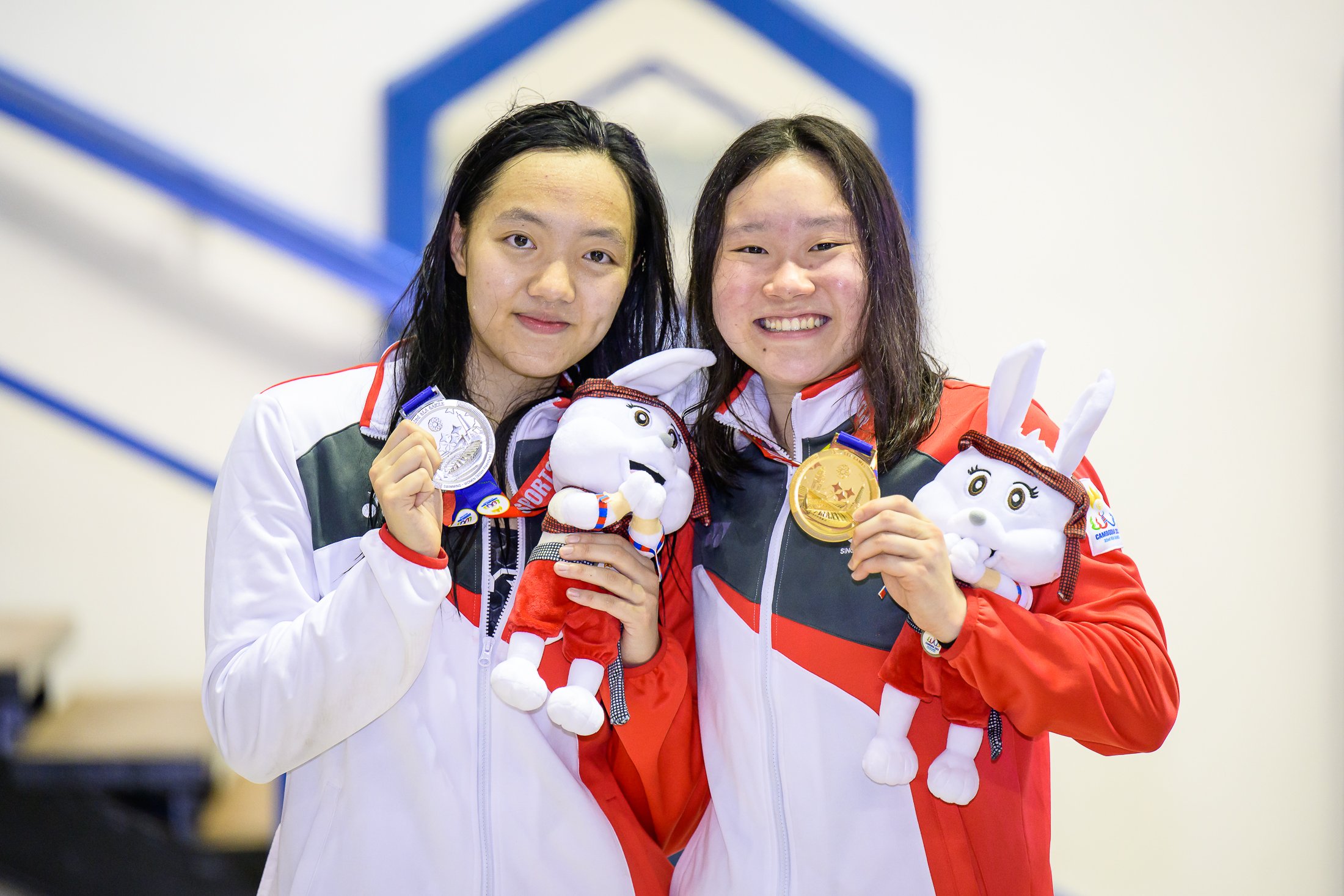 Ashley Lim and Gan Ching Hwee had a one-two finish for Singapore in the women's 800m freestyle. Photo: SNOC/Andy Chua
The night's two other gold medals came through Gan Ching Hwee, who won the women's 800m freestyle in a new personal best of 8:41.05, and Ong Jung Yi, who took the men's 200m butterfly title in 1:59.44.
For Ong, who is at his fourth SEA Games, the gold was an emotional one.
Choking up as he spoke after his race, he said: "I'm just really happy that I've finally won this event. I trained all my life for this moment. It's been four SEA Games. I started off with fourth, then I was third at the last two SEA Games. So happy that I managed to win this gold for Singapore.
"On the last day of (swimming at) the SEA Games, seeing everyone perform, it really inspired me to tell me that it's possible."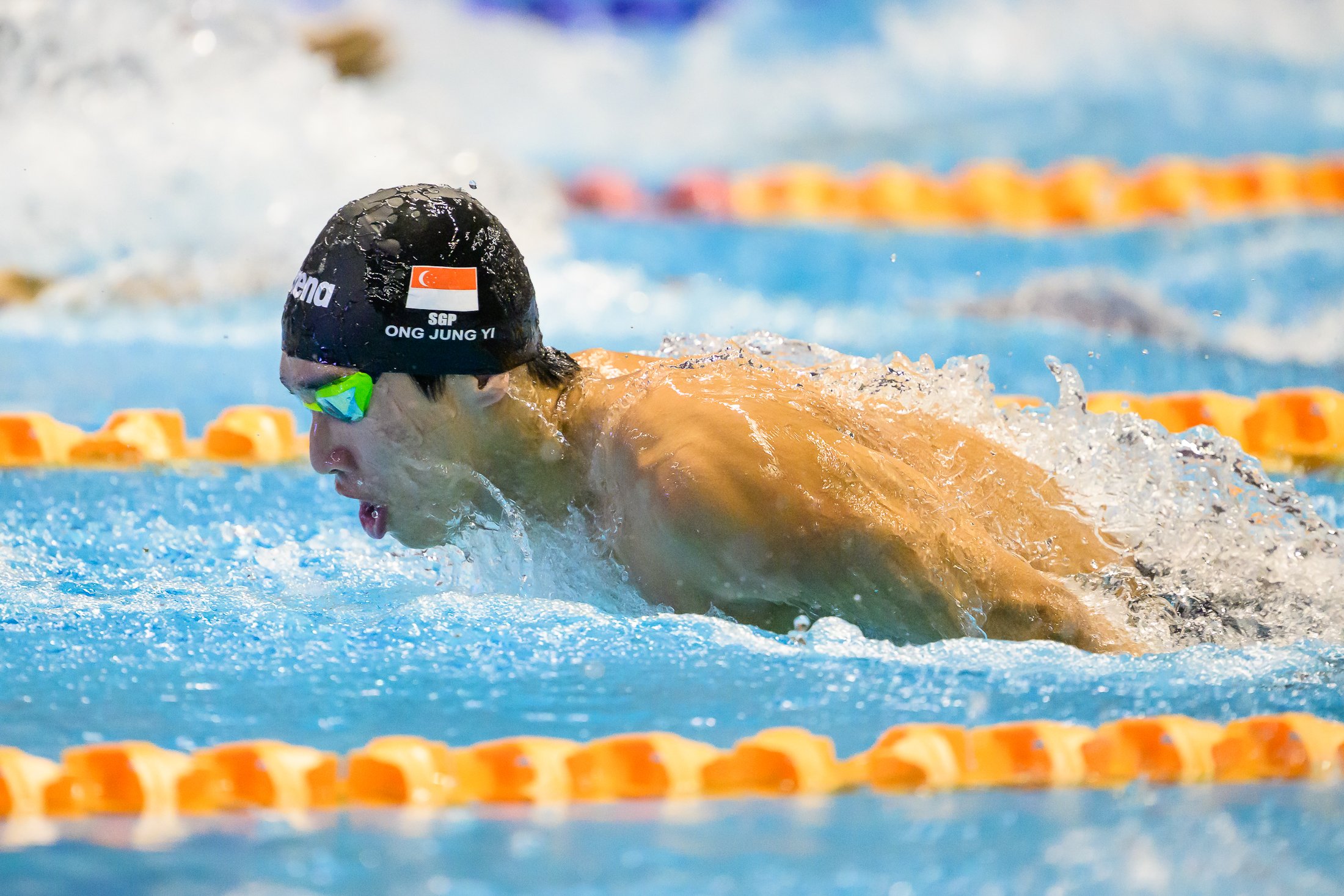 Having settled for two bronzes before, Ong Jung Yi was understandably emotional after winning the men's 200m fly. Photo: SNOC/Andy Chua
National head coach Gary Tan gave his charges credit, especially the 13 medals won by swimmers aged under 21.
He said: "It's a good sign for us. I think we are preparing for the future, I think this is something we need to keep working on as well. Everybody stepped up when they needed to. It was never easy from the get-go, the competition was very tough for us.
"Kudos to the coaches for keeping the team in such positive mindsets. The team fed off that positivity."
The team's next big target will come in the form of the Asian Games in Hangzhou in September.
Said Tan: "We want to make an impact, we know we are up against bigger and faster teams. We're a tiny nation but who cares, we're going to slay the giants."
The 32nd SEA Games are held in Cambodia from 5 to 17 May 2023. For the latest Team Singapore coverage and news, follow Team Singapore on their social media channels (Facebook, Instagram, TikTok) or visit the official Team Singapore website.