Cambodia 2023 : TeamSG Boxer Hanurdeen's Journey to Claim his 1st Gold, is put on hold!
by ActiveSG Circle, on May 10, 2023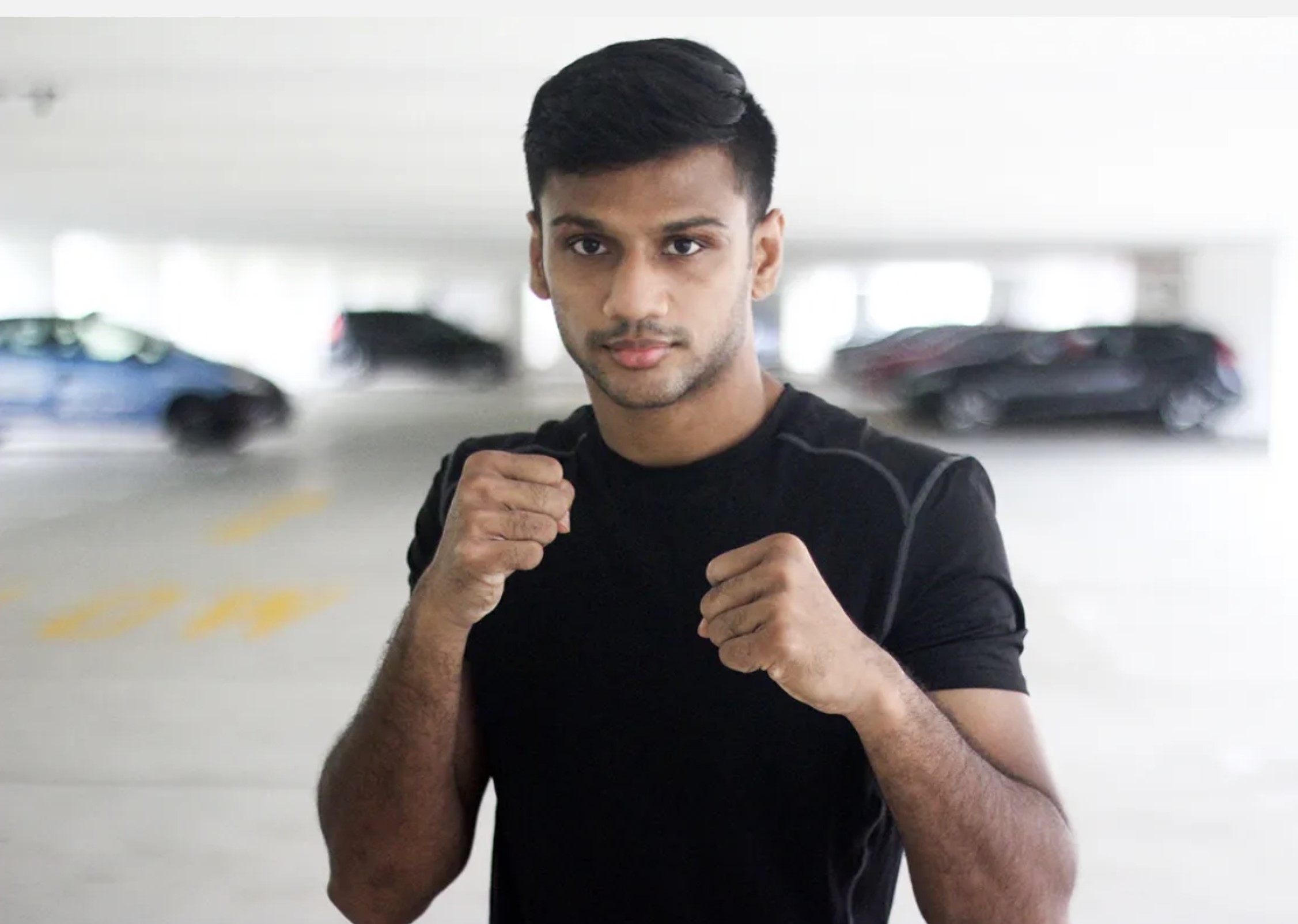 TeamSG's 7-time SEA Games Boxer, Md Hanurdeen Hamid. Photo Credit : Hanu
Md Hanurdeen Hamid broke into the local scene, when he represented Singapore at the 2010 Youth Olympic Games. And a year later, the teenager made his debut at the Southeast Asian Games in Palembang, Indonesia. From that moment in 2011 to present day, "Hanu" has donned the national colours in 7 straight SEA Games campaigns, and claimed 1 silver and 2 bronze medals.
Back in the Hanoi SEA Games in May 2022, the 28 year old was unable to reach the semi-finals of the flyweight 52-57kg weight class. And over at Cambodia 2023, Hanurdeen featured in the quarter-final of the Men's 54kg division on 8 May. But despite another tough showing, the Singaporean boxer was unable to progress further. He was beaten 5-0 by Indonesia's Aldoms Suguro.
After Hanu's fight in Phnom Penh, President of Singapore's Boxing Federation Faisal Hussain said, "Hanu faced a tough opponent in the quarters. And although, I am disappointed by the result, I know that he tried his best. Hanu is someone who has trailblazed the way for Singapore Boxing since he was 15 years old. He's always had the passion and dedication to succeed. He has given his heart and soul for the sport and we all thank him for it. The boxing community is very proud of all his achievements so far."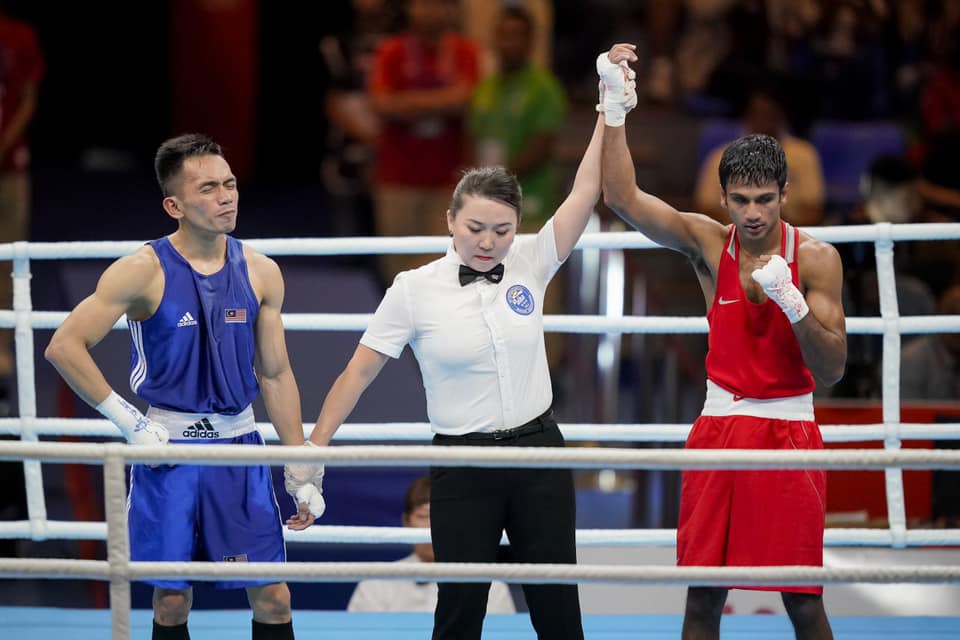 Hanurdeen (Red) picks up a win at Manila 2019. Photo Credit : SNOC / Kong Chong Yew
With the 33rd edition of the SEA Games taking place in Bangkok in 2025, will Hanurdeen decide to compete for the 8th time, in search for the elusive gold medal? "I will leave that answer to Hanu and respect his decision either way. Although, I do feel that he has already given enough for the country and he should continue his life and settle down. Perhaps he can contribute his experience in other ways to Team Singapore Boxing", said Faisal.
29 year old Hanurdeen, works as coordinator with Fujifilm. But he took a leave of absence to train fulltime for 3 months prior to Cambodia 2023. His favourite boxers are Manny Pacquio and Vasyl Lomachenko. Manny, because of his humble beginnings and how he rose to the top with hardwork and believe. And Lomanchenko is mainly because of his skills and footwork.
As for Cambodia, ActiveSG Circle reached out to Hanurdeen for his thoughts and plans, following the end of his 7th attempt at the elusive gold medal. Pls see his reactions in the clip below.
TeamSG Boxer Hanurdeen Hamid's post-fight reactions in Cambodia. Video Credit : Singapore Boxing Federation
Team Singapore sent a 6-member boxing squad to Cambodia to compete. As of 9 May, 4 athletes competed and finished their campaign, prior to reaching the semi-final stage of their respective weight classes. On 10 May though, the remaining 2 Team Singapore boxers will compete and try to win some silverware for the Republic.
Watch the Games LIVE on Singtel TV, Singtel TV GO, Singtel CAST and mewatch.
For the latest on our TeamSG athletes, visit https://www.teamsingapore.sg