Cambodia 2023: With record swim, Jonathan Tan punches ticket to Paris
by ActiveSG Circle, on May 7, 2023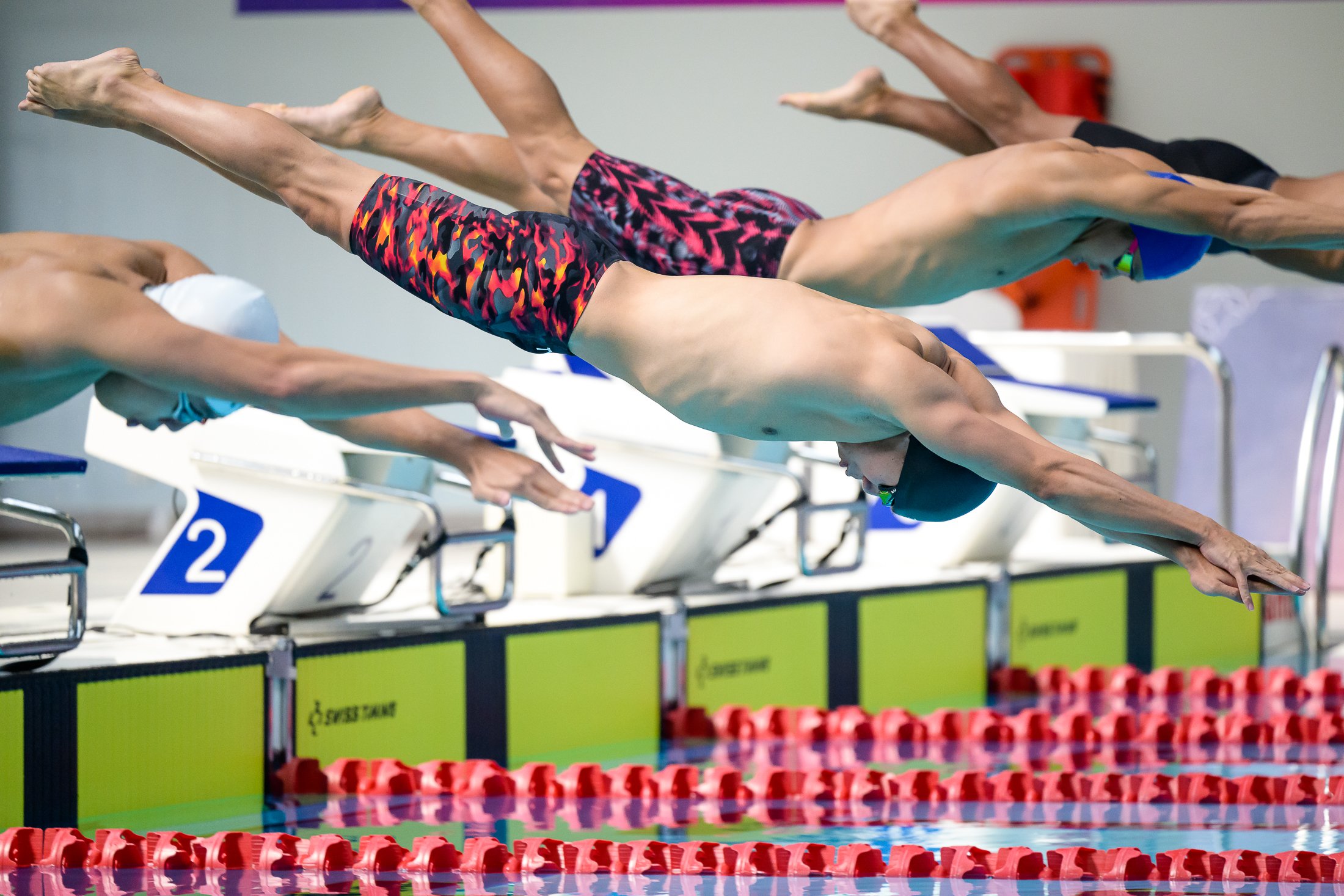 Swimmer Jonathan Tan clocked 21.91sec in the heats of the men's 50m freestyle to earn qualification to the Paris 2024 Olympic Games. Photo: SNOC/Andy Chua
By May Chen
Even before the evening's swimming finals began at the Morodok Techo National Aquatics Center on Sunday (May 7), Jonathan Tan was already a winner in his own right.
He had already clocked 21.91sec in the men's 50m freestyle heats in the morning, punching his ticket to the Paris 2024 Olympic Games by going under the 'A' qualifying time.
It was gratifying, for someone who had missed out on qualifying for the Tokyo Olympics by just 0.11 of a second. Meeting the qualifying mark this time round came with the bonus of a new SEA Games and national record.
By the time he completed the final of the shortest and fastest event in the pool in 21.95sec, Tan simply added another gold medal to what was already a spectacular day.
Said the 21-year-old: "Every race for me is a race against myself, I try not to think about anyone beside me and just give it my all. (Qualifying for the Olympics) was definitely a goal in mind. Achieving it is a great relief.
"Missing the Olympics was a tough pill to swallow. I just had to put my head down, and I had my coaches and family supporting me. I hope I made them proud."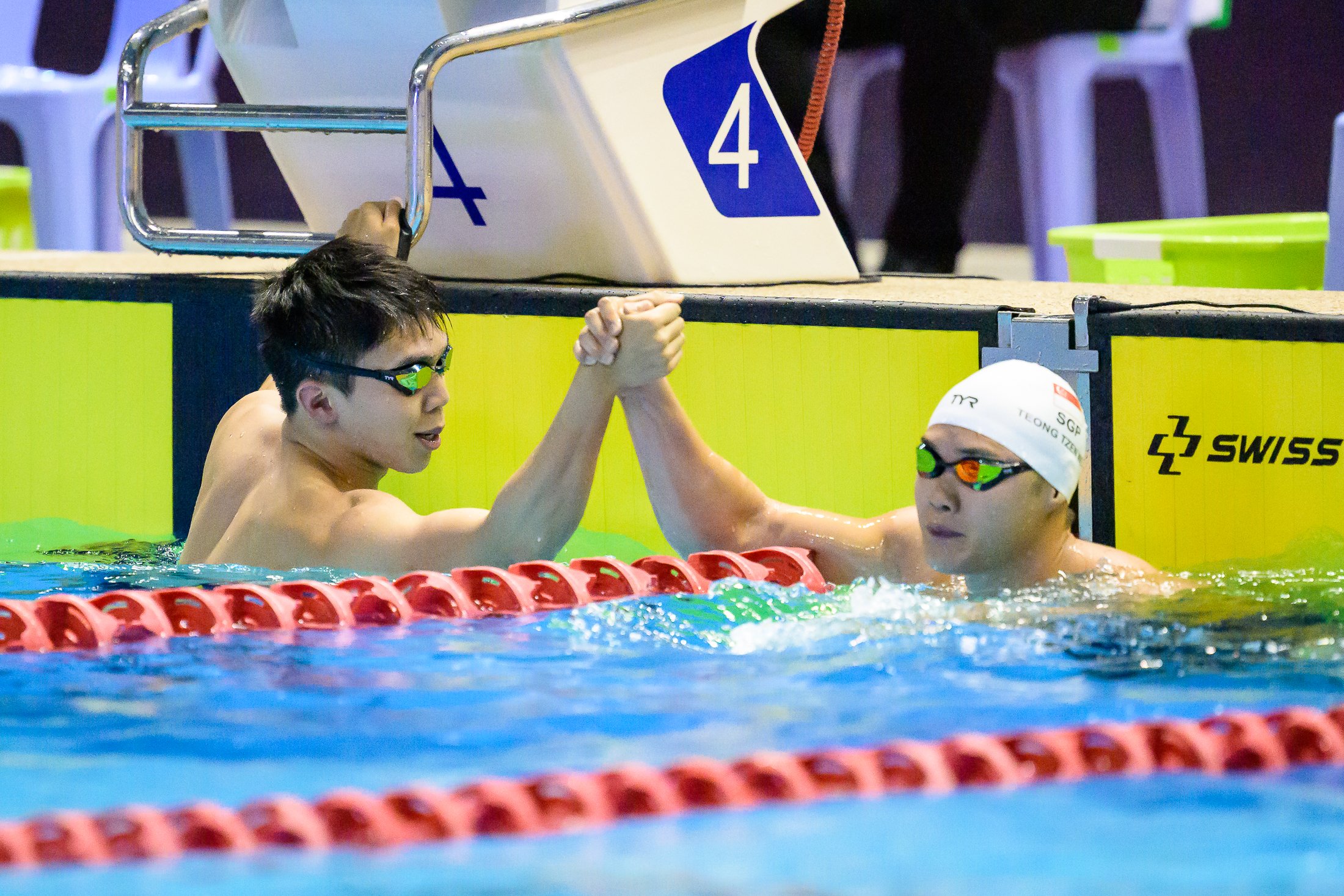 Jonathan Tan (left) and Teong Tzen Wei have traded places winning the 50m freestyle sprint at the SEA Games since the 2017 edition. Photo: SNOC/Andy Chua
Teammate Teong Tzen Wei, who won this event at the last Games and was also gunning for a berth in Paris, settled for silver in 22.50sec. He did not meet the 'A' qualifying time of 21.96sec.
He said shortly after the swim: "Yes, I don't feel too good. But it's all right, I'll learn from this and move on."
Both Tan's and Teong's results, it should be noted, would have been good enough for gold at the last Asian Games in 2018.
Tan's win in the event made for the fifth straight time Singapore had won the men's 50m freestyle sprint.
Said National head coach Gary Tan: "Tzen Wei and Jonny are both short (height wise) in the sprint sense. This is a good example that size does matter, but if you have the work ethic that Jonny brings to the table, that fighting spirit, never throwing any opportunity to race well, it can make a difference.
"Jonny's done well to seize any opportunity that he can and that's something really different about him."
Gan Ching Hwee in the women's 200m freestyle final, retaining the title she won in Hanoi. Photo: SNOC/Andy Chua
Two more golds came through the women, with Gan Ching Hwee first retaining her 200m freestyle title in 2:01.76.
She said: "There was a little bit of pressure, but I just told myself to stay calm and focus on my race plan and just swim my own race. It feels nice, but there's more work to be done.
"I think technically there are a lot more things to touch up on leading to the world championships and Asian Games. But for now, I'm just going to focus on my next few races."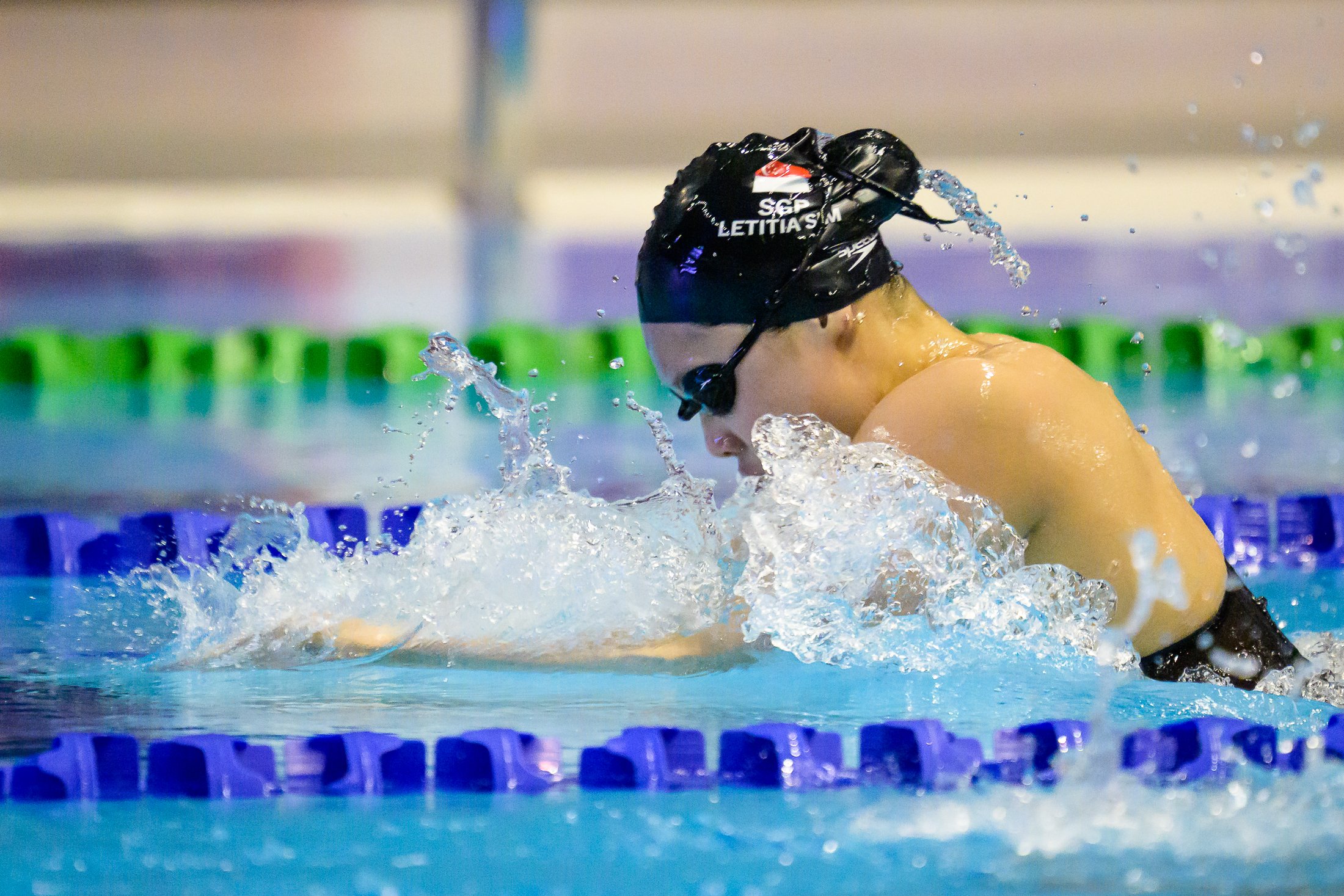 Letitia Sim in the women's 200m individual medley, clocking a new national record to win gold. Photo: SNOC/Andy Chua
In the women's 200m individual medley, Letitia Sim wrested the title from teammate Quah Jing Wen, touching home first in 2:14.49. Quah took bronze in 2:16.39.
Sim, a breaststroke specialist, set herself apart with a stellar third lap to clock a time that was a new personal best and national record.
She said: "I was really nervous about the backstroke. Going in, I wanted to stay with Jing Wen on the backstroke. I knew breaststroke is one of my strengths, and I just closed my eyes for the freestyle and hoped for the best."
Team rookie Nicholas Mahabir took silver in the men's 100m breaststroke (1:01.22), with teammate Maximillian Ang following behind with bronze (1:02.21).
Said the 17-year-old SEA Games debutant: "This definitely wasn't what I trained for. I trained really hard for it, but it's a good learning experience. I'm just going to keep working harder to come back next time."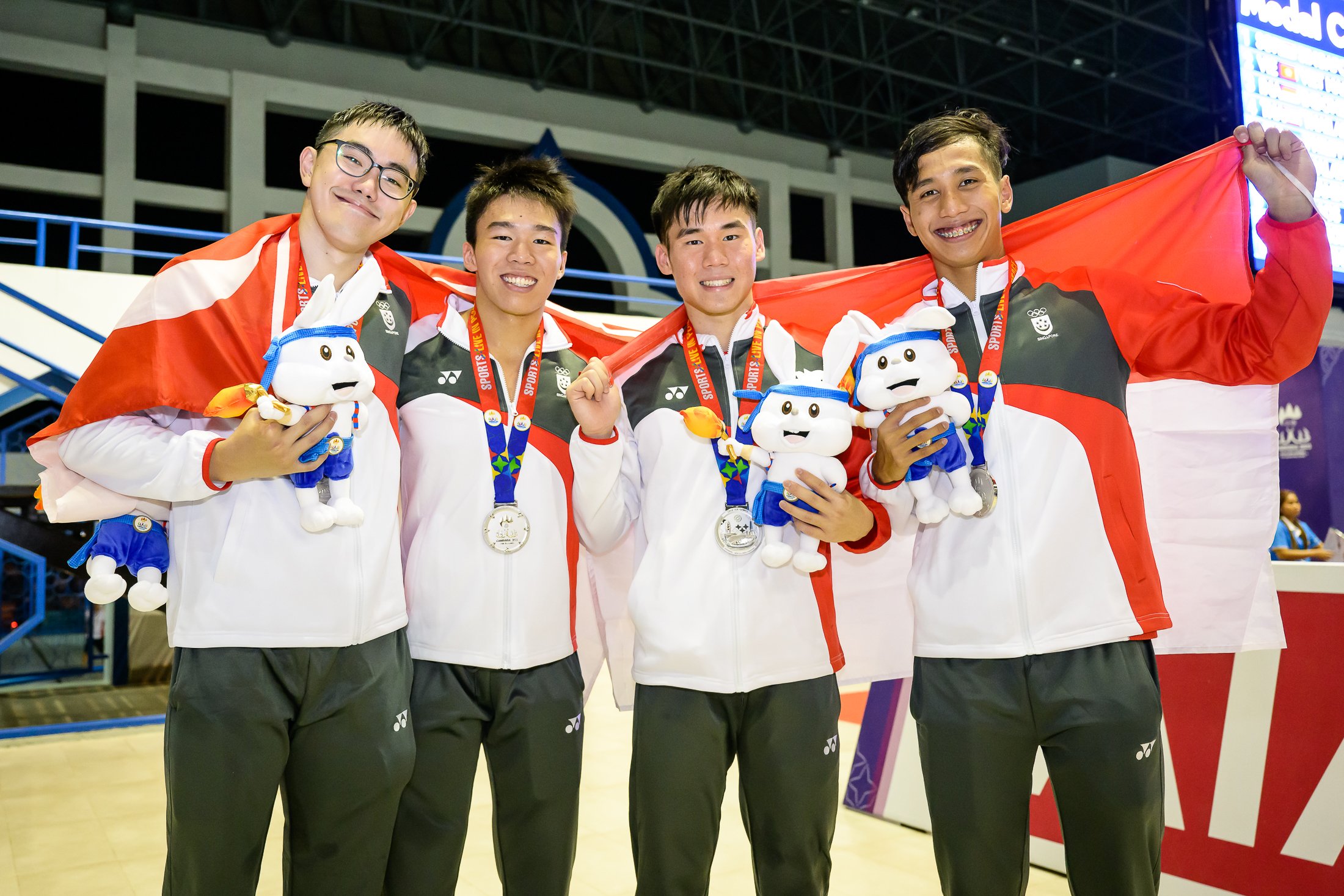 The men's 4x200m freestyle quartet of (from left) Darren Chua, Jonathan Tan, Glen Lim and Ardi Zulhimi Mohamed Azman. The team took silver. Photo: SNOC/Andy Chua
Overall, the team finished the second day of swimming competition with three golds, three silvers, and four bronzes.
The 32nd SEA Games are held in Cambodia from 5 to 17 May 2023. For the latest Team Singapore coverage and news, follow Team Singapore on their social media channels (Facebook, Instagram, TikTok) or visit the official Team Singapore website.
Recent Events & Programmes