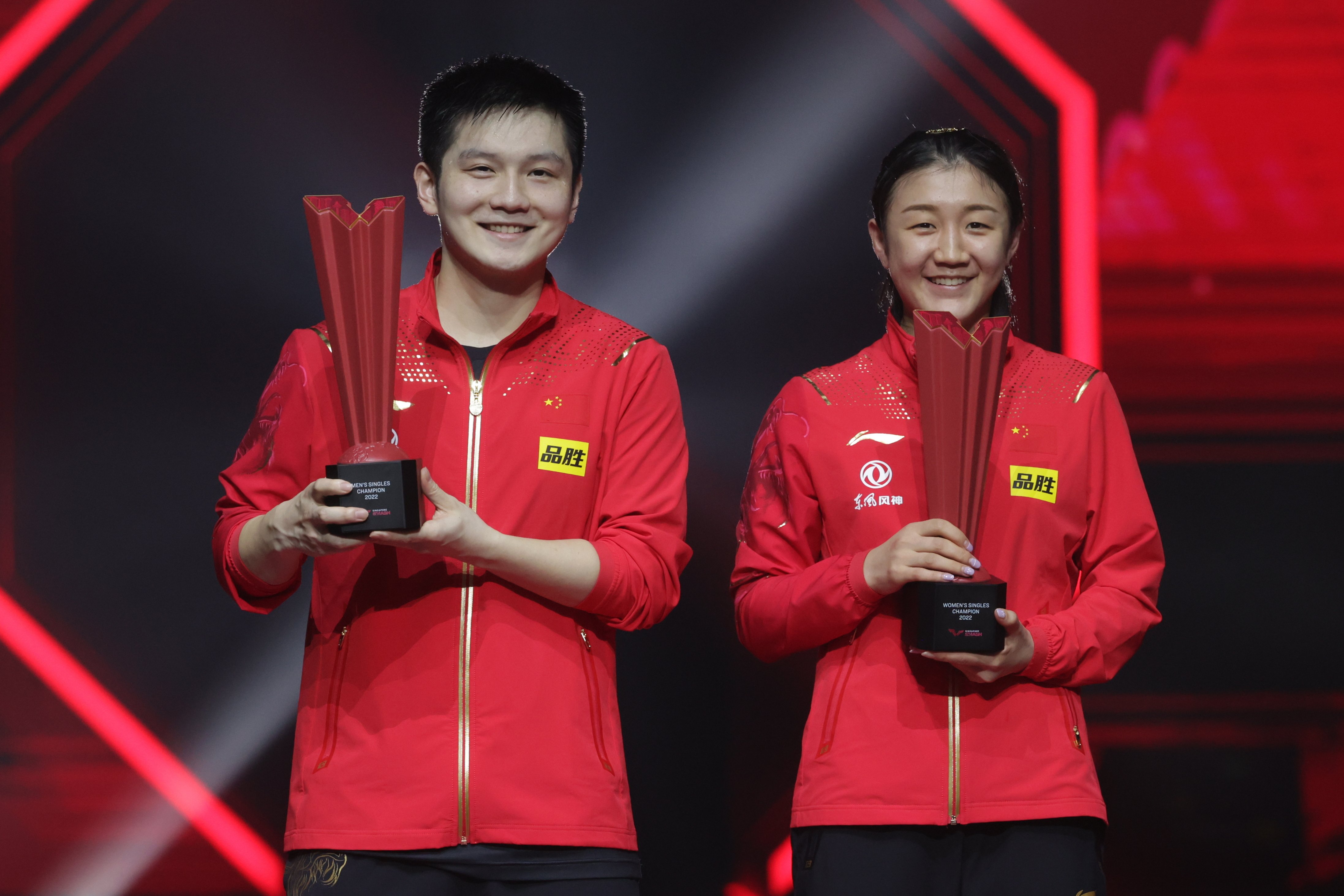 Fan Zhendong and Chen Meng - Winners of the 2022 Singapore Smash. Photo Credit : WTT
If you missed the global superstars of table tennis, battling for US$2 Million in the Lion City in 2022 - fret not as the world's best paddlers are returning to Singapore once again, to thrill and wow the local fans!
Leading the charge for Singapore Smash 2023 is the Men's world no 1, Fan Zhendong. Back in March 2022 at the OCBC Arena, the 26 year old went on to defeat the defending Olympic Men's Singles champion Ma Long in a 7-game thriller, to lift the inaugural Singapore Smash title. Meanwhile, Chen Meng is also returning to the Republic to defend her Women's Singles trophy. The current world no 2 had to take down the reigning world champion Wang Manyu, and bagged US$100,000 in prize money!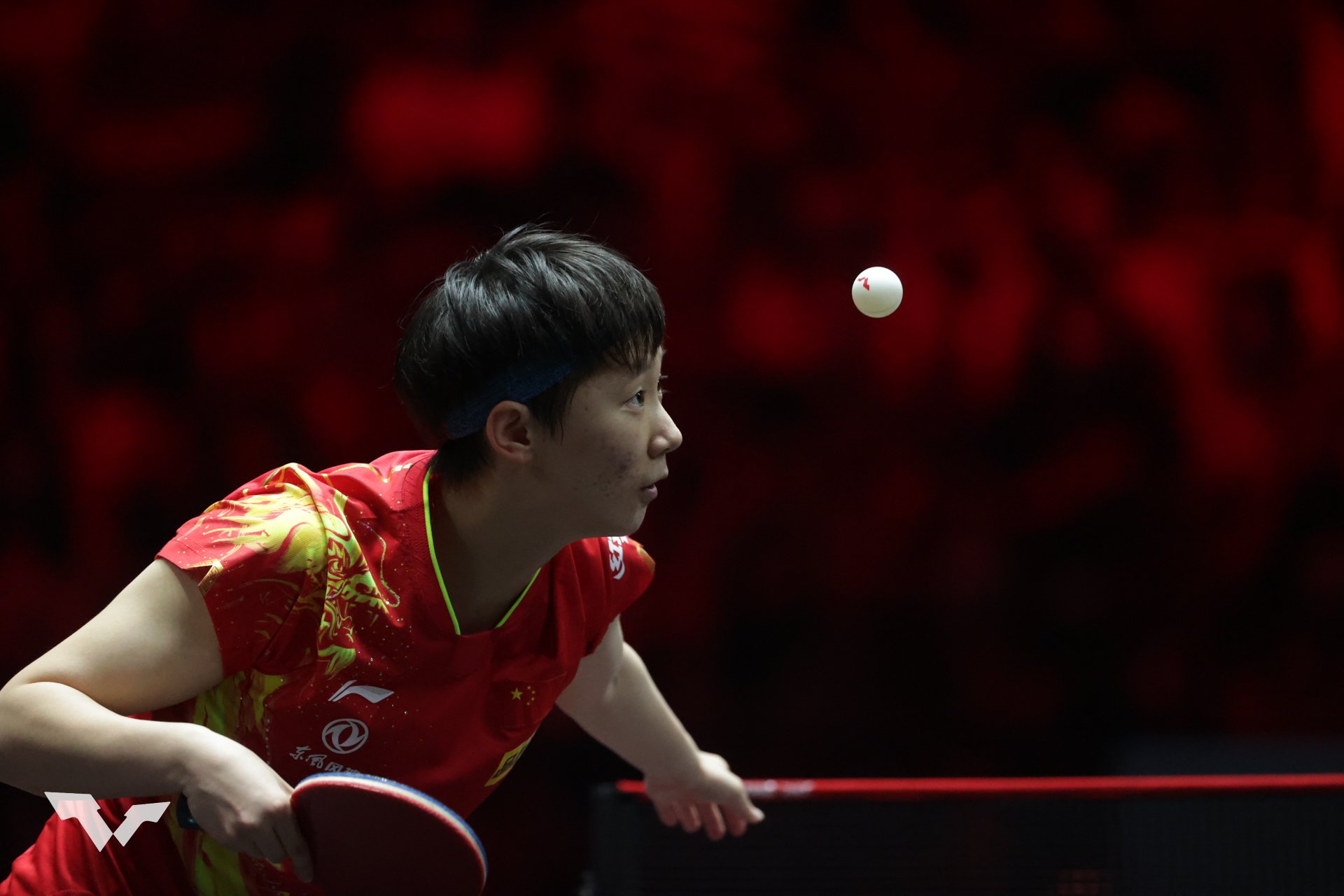 Wang Manyu featured in the grand finals at Singapore Smash 2022. Photo Credit : WTT
In addition to the defending champions, Singapore Smash 2023 will also feature a slew of leading Chinese and Japanese players set to thrill the crowd with their fantastic displays of speed, court coverage and shotmaking. These include women's world No. 1 Sun Yingsha of China and fan favourites Hina Hayata (No. 5) and Mima Ito (No. 6), the 2022 women's doubles finalists from Japan. Germany's Han Ying (No. 10), Adriana Diaz (No. 13) of Puerto Rico and 14th-ranked Austrian Sofia Polconova are also set to bid for Singapore Smash glory on the Infinity Arena, launched by WTT at last year's Smash.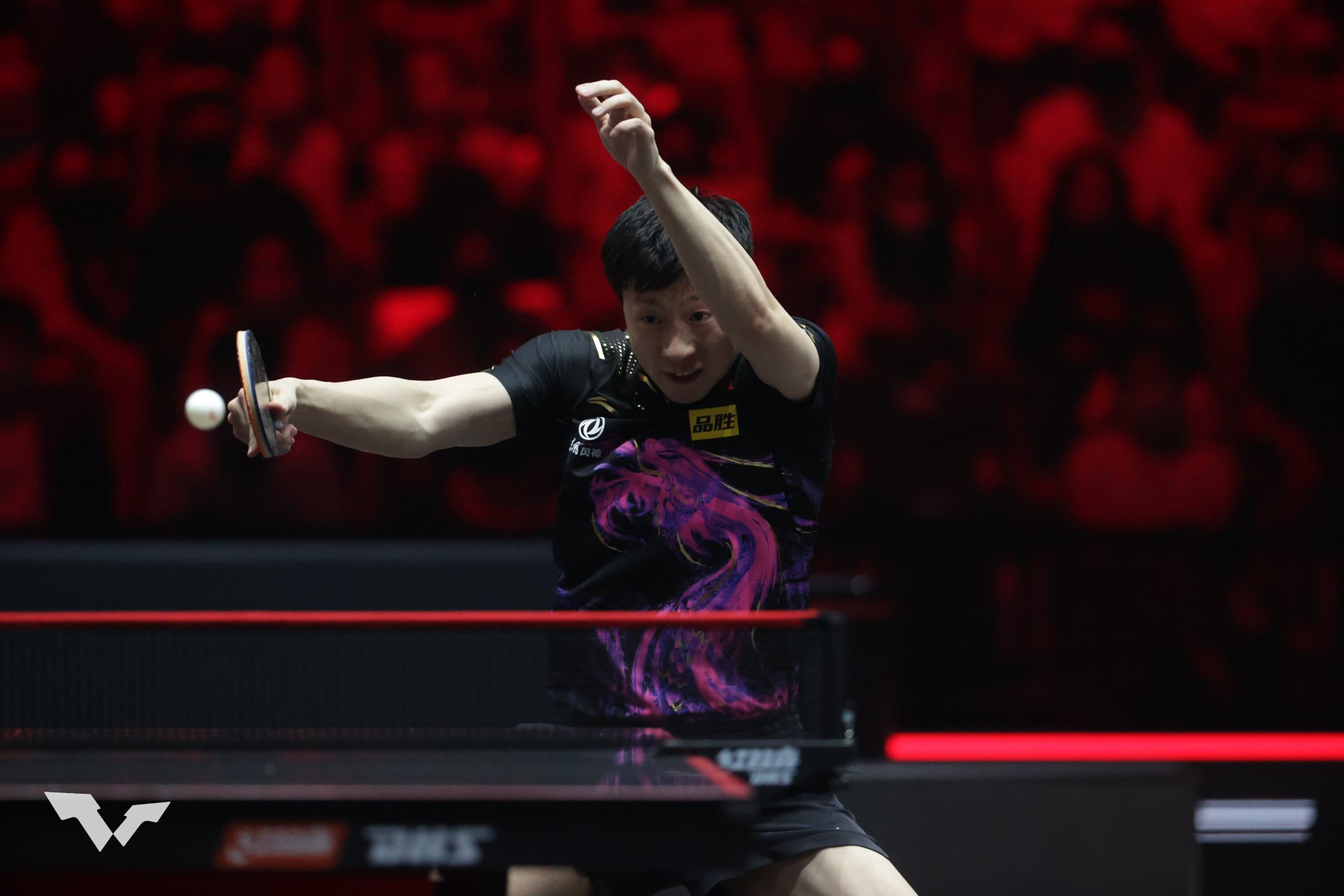 Chinese legend Ma Long finished 2nd at Singapore Smash 2022. Photo Credit : WTT
In men's action, world No. 2 Ma Long, will aim to go one better this year while also fending off challenges from the likes of third-ranked compatriot Wang Chuqin, Japanese prodigy Tomokazu Harimoto (No. 4) and Brazilian world No. 5 Hugo Calderano. The sixth-ranked Truls Moregard, German legend Timo Boll and Liam Pitchford of England will also return to do battle in Singapore as well.
Singapore will be represented in the women's singles event by Zeng Jian (No. 55), and wildcards Zhou Jingyi and Wong Xin Ru. The Singaporeans in the men's singles are Olympian Clarence Chew and 2019 SEA Games champion Koen Pang.
In addition to watching the biggest names and future stars of table tennis in action next month, ticket-holders can also enjoy an unparalleled fan experience at the Singapore Smash Park. Food and beverage options, live entertainment and player engagement opportunities such as autograph sessions are among the highlights that fans can look forward to.
Singapore Smash 2023 will feature 64 player men's and women's singles and 24-pair doubles and mixed competitions. A singles qualifying competition featuring a further 64 men and 64 women will be held from 7-9 March. The overall player line-up is listed here.
Tickets for the Qualifying sessions and the Main draw are available here.