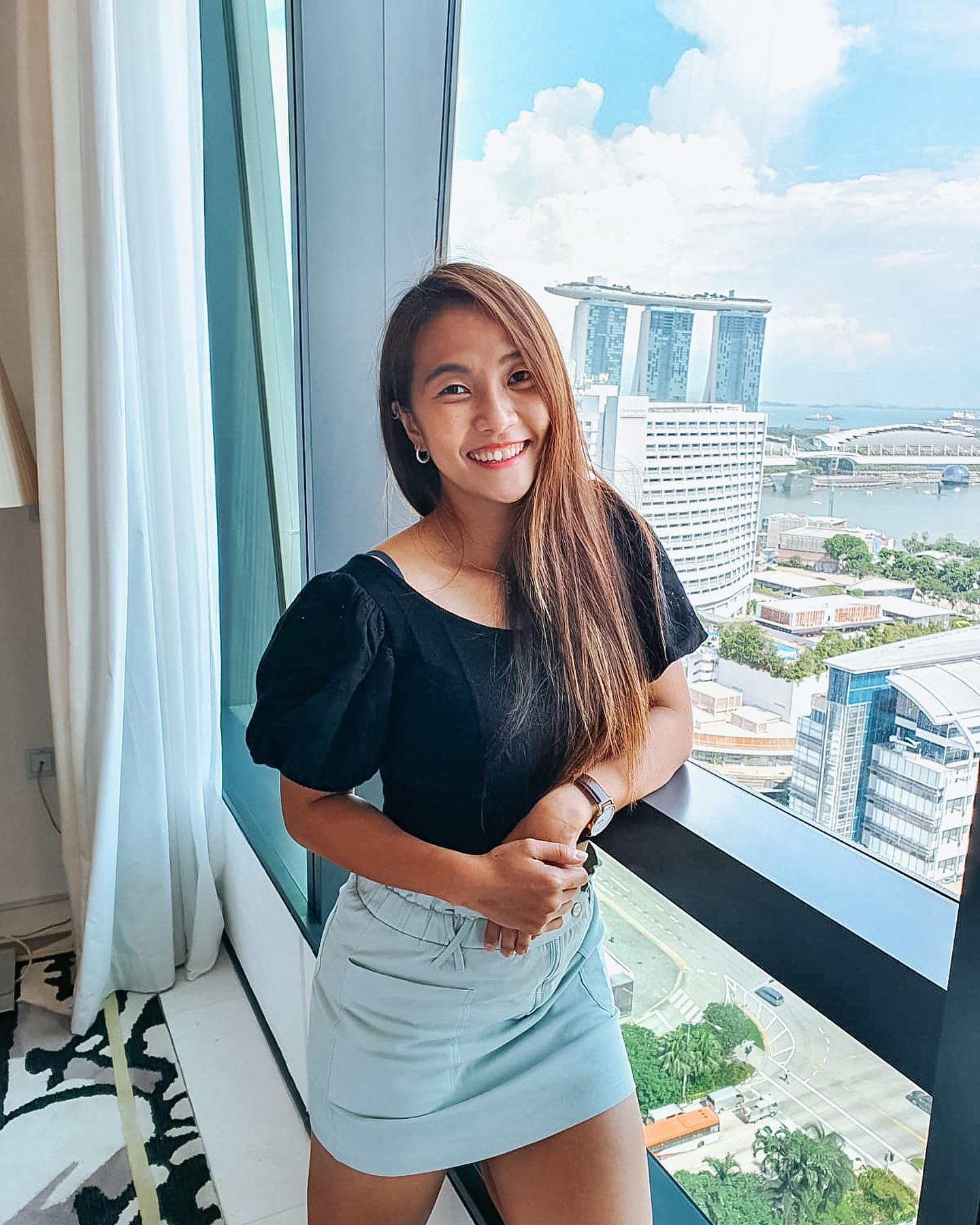 Learn more about Gina Lau and how fitness helps her achieve her goals!
As part of a drive to spotlight Self Employed Persons in the local fitness industry, we asked some of them to share more about themselves, their fitness journey, and some tips that you can immediately benefit from.
Today's article features Gina Lau, a certified pre- and post- natal coach with 3 years of experience as a personal trainer and group fitness instructor.
Gina is a sports lover who played a few sports competitively previously. Fun fact - besides doing sports and fitness, she likes to sing and dance too!
Catch her in action on Circle Watch here!
When did you start your fitness journey?
I started as a competitive sprinter in Primary 4, having had the honour to represent school and country for thirteen years.
I suffered my first ACL and meniscus tear in 2014/2015 April. The recovery period saw me in and out of hospital for four years. It was during that time that I started to explore fitness. My personal experiences allowed me to gain more knowledge on how to strengthen the knee, a common injury and problem faced by many. My passion to help and educate others to improve themselves grew since then.
Why is fitness important to you?
It is part of me since primary school! It keeps me strong and allows me to keep working on myself to achieve the goals I want.
Such as push up! I wasn't able to do a proper push up until maybe 2-3 years back?
What's a goal you have for yourself that you want to accomplish?
I hope to be able to do a handstand one day!
I also aim to inspire others and be able to help them achieve their goals.
It is amazing when you realize that there are people who actually look up to you in fitness and hope to learn or improve their fitness through my help or videos.
Why do people struggle with losing belly fat?
SNACKS! MOOD! Many many reasons! It is always hard to keep yourself in check, especially when there are so many food options out there! Additionally, work might be stressful nowadays, hence people resort to eating to help calm themselves down.
Well said! Looking to take charge of your health? Check out ActiveHealth for tips, workshops, and easy recipes today!
What's your advice for those just starting out on their fitness journey?
It's a long and never-ending journey so find something you like to do and keep it consistent. It is ok to start small, as long as you keep it going!
Looking to start your own journey to sustainable fitness? Check out Start With 60 today!
Feeling inspired? Catch Gina on Circle Watch today!
To receive the latest updates on the happenings in the Singapore sports scene, follow GetActive TV on Facebook and Instagram!