Feng Tianwei makes Commonwealth Games history as most successful table tennis athlete!
by Circle Stories, on August 9, 2022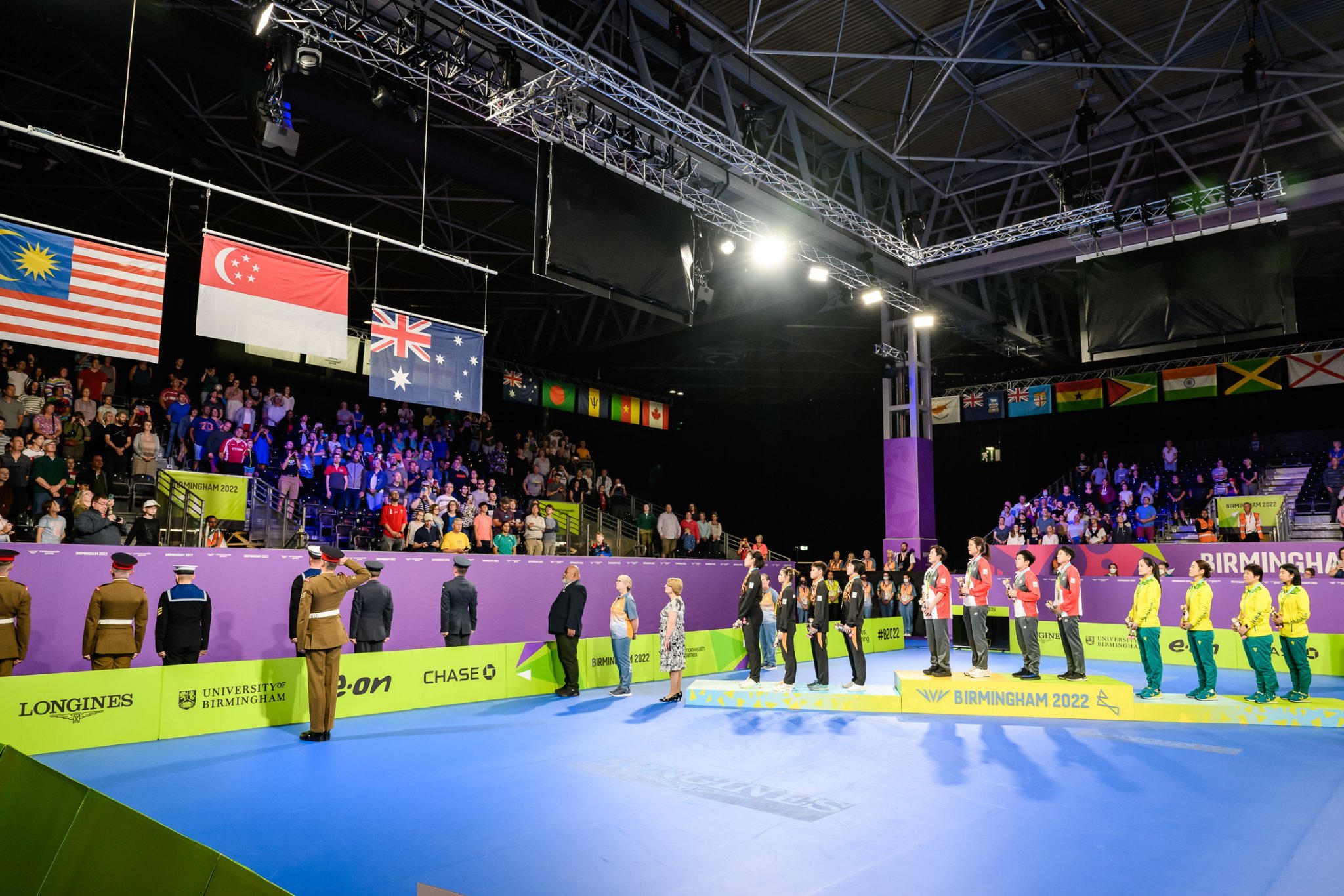 TeamSG wins Women's Table Tennis Team Gold medal in Birmingham. Photo Credit : Commonwealth Games Singapore/Andy Chua
8 August 2022 – Team Singapore's 12-day campaign has concluded today in Birmingham with a haul of 4 gold, 4 silver and 4 bronze medals. The 66-strong (32 men, 34 women) contingent in nine sports also clocked eight national records and 16 personal best outings.
With the omission of shooting from these Games, a sport which contributed to two gold medals for Singapore at the Gold Coast 2018 edition, athletes from aquatics (swimming and para swimming), badminton and table tennis stepped up to the fore in putting Singapore as the 14th/72 nation on the overall medal tally.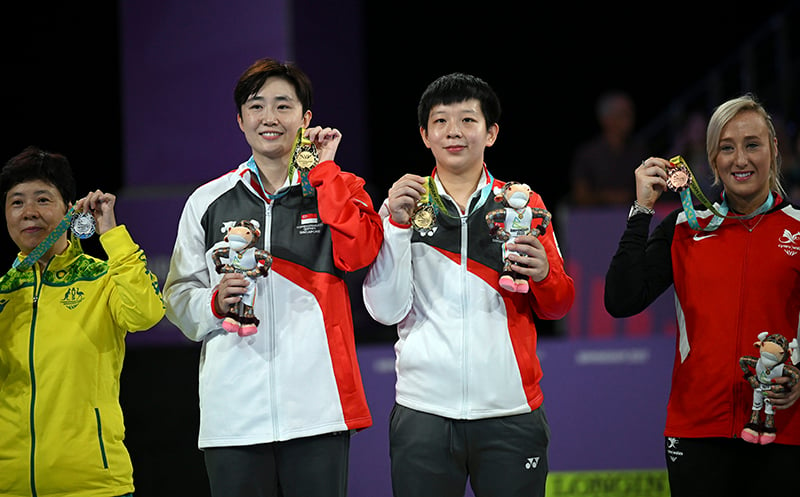 TeamSG's Feng Tianwei (R to L) in doubles action at Birmingham 2022. Photo Credit : Commonwealth Games Singapore/Andy Chua


Singapore's most bemedaled Olympic athlete Feng Tianwei made Commonwealth Games history with a 13th medal at the Games, earning her the most bemedaled table tennis athlete accolade. She has 9 Commonwealth Games titles including three in the singles event. In her 4th Commonwealth appearance, her sweep in the women's team, singles and doubles events in Birmingham demonstrated her reign as the Games' most decorated paddler.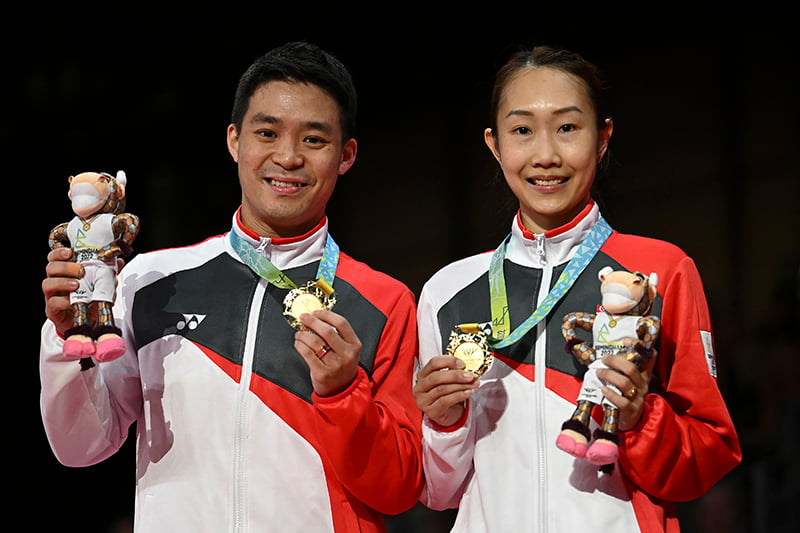 TeamSG's Terry Hee and Jessica Tan clinch Mixed Doubles Gold in Birmingham. Photo Credit : Commonwealth Games Singapore/Andy Chua


Flagbearer Terry Hee and his partner and wife Jessica Tan made a breakthrough, winning Singapore's first gold in the mixed doubles event. The 2nd gold by the Republic in badminton at the Commonwealth Games with Li Li's women singles gold in 2002 as the first. The shuttlers also emerged with a bronze medal in the mixed team event, while Yeo Jiamin came through winning her first major Games singles medal with a bronze in the women singles event.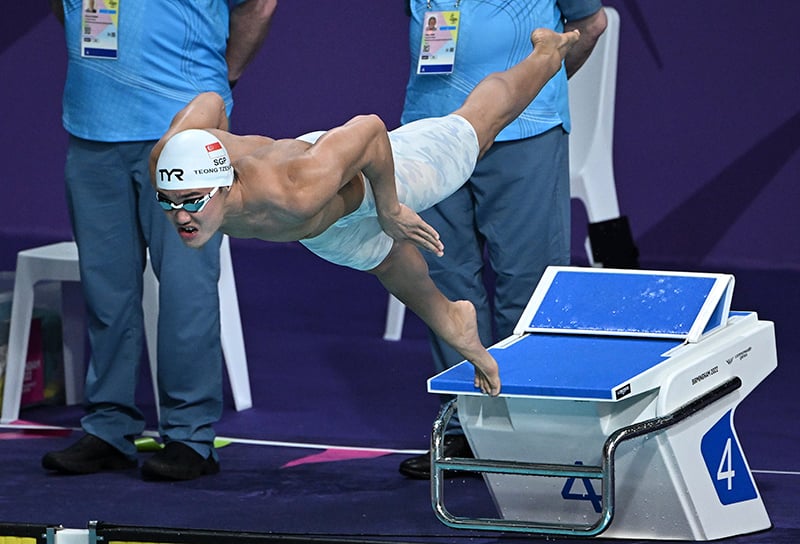 TeamSG's Teong Tzen Wei in Birmingham 2022. Photo Credit : Commonwealth Games Singapore/Andy Chua
50 athletes (76% of 66 athletes) made their Commonwealth Games debut in Birmingham with wrestlers representing the Republic for the first time. Swimming debutants – Quah Jing Wen, Letitia Sim and Maximilian Ang – improved their speed in the pool by clocking six personal best timings at the meet. Teong Tzen Wei made two final appearances in the 50m freestyle and 50m fly events, winning a silver in the 50m fly race on his debut Commonwealth Games appearance. Para swimmer Toh Wei Soong improved on his podium standings from third in Gold Coast 2018 to second in Birmingham in the Men's 50m freestyle S7 event.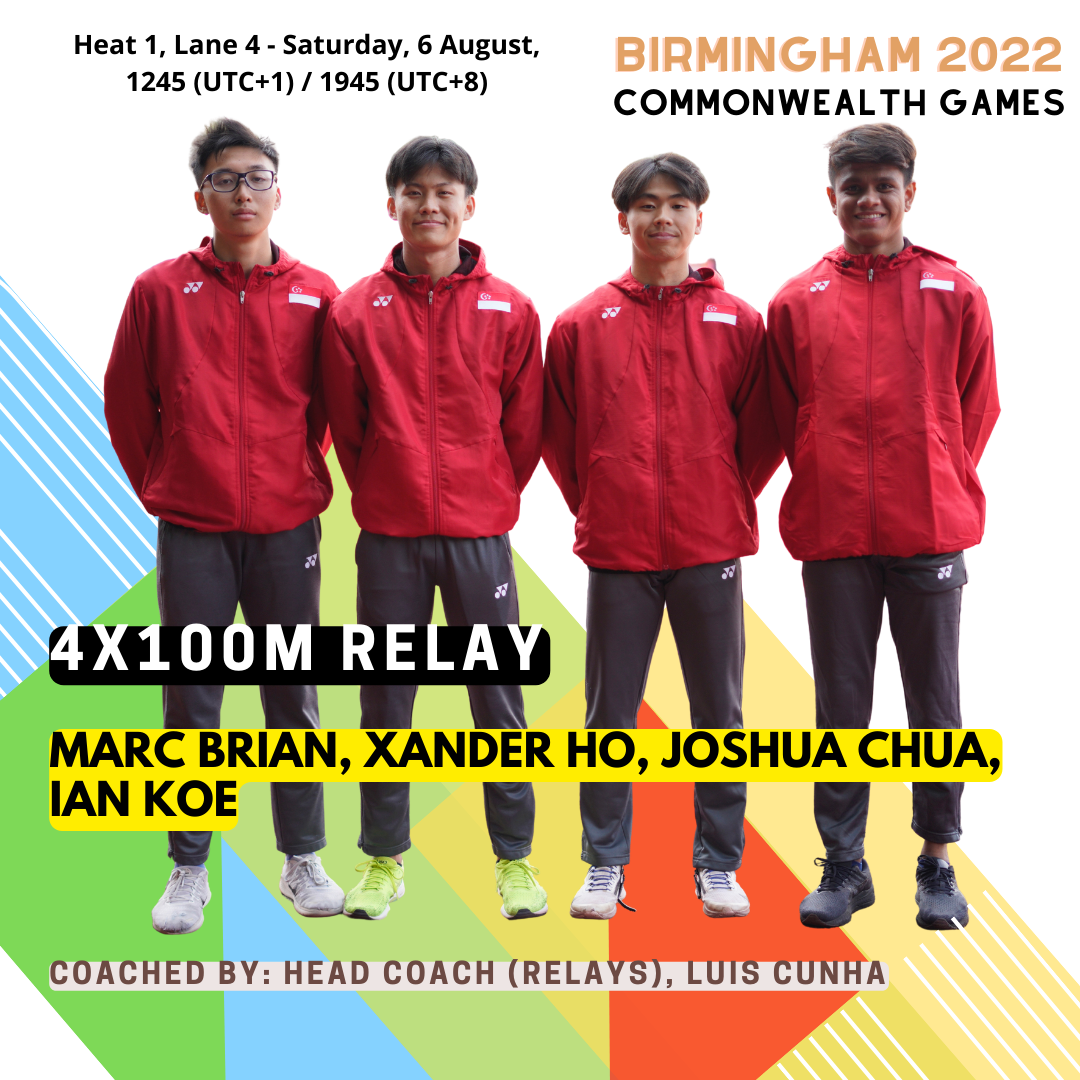 Image Design Credit : Singapore Athletics
On the track, sprinter Shanti Pereira ran 3 of her fastest times ever to rewrite her own national records in the women's 100m heats and 200m heats and semi-final. The men's 4x100m team of Ian Koe, Joshua Chua, Marc Brian Louis and Xander Ho qualified for the finals for Singapore for the first time and finished in 7th position, with a timing of 40.24. And all six Team Singapore weightlifters set personal best performances in their respective events with five qualifying as National Records.
Said Chef de Mission Lim Heem Wei, 33, on her fourth Commonwealth Games outing and her first in this role, "I have witnessed the relentless fighting spirit of Team Singapore in Birmingham over the past 12 days. Their focus, desire to excel and unity exemplifies and celebrates the best of the Singapore spirit – a perfect National Day gift to honour Singapore's 57th birthday. I am very proud of their achievements and hope this would encourage them to greater heights in their sporting careers. I would like to thank the organisers and volunteers of the Birmingham 2022 Commonwealth Games for delivering a splendid and memorable Games."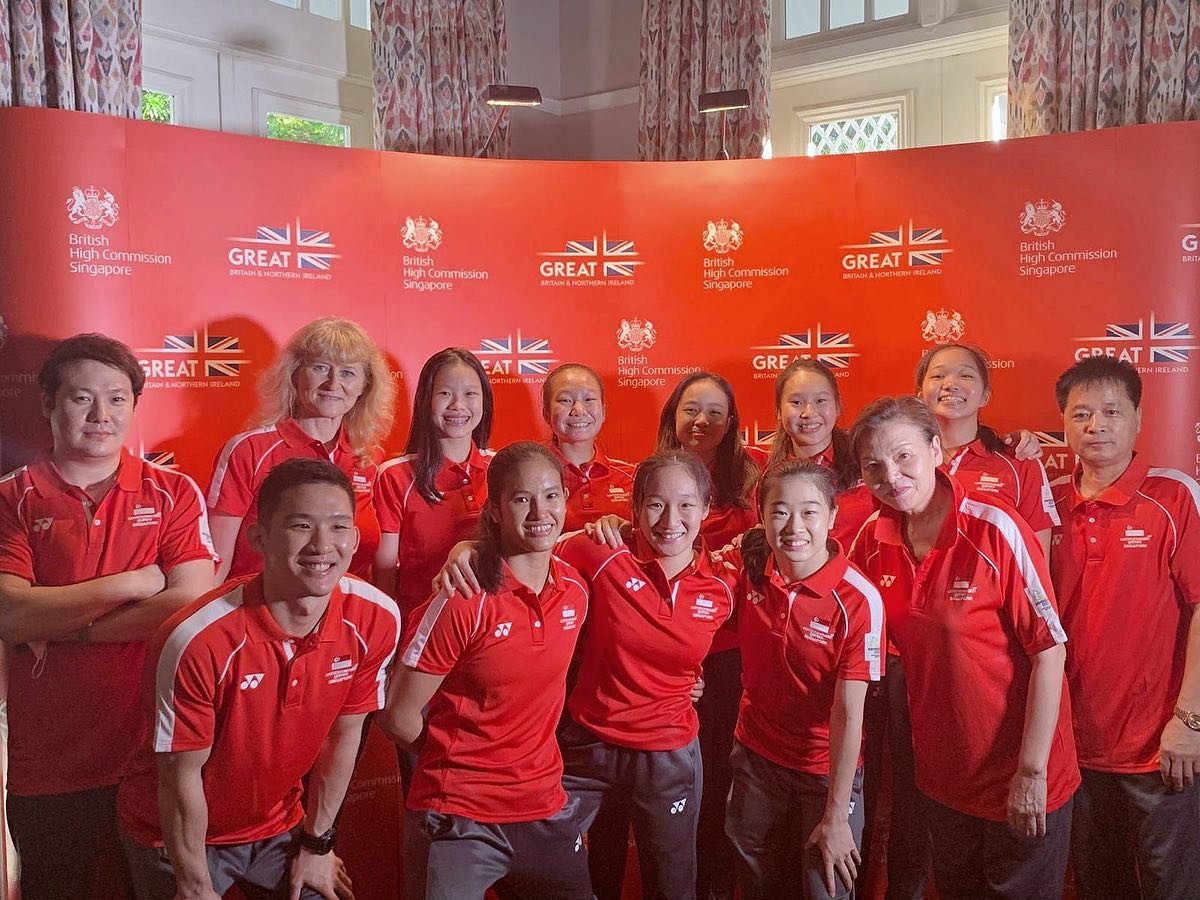 TeamSG's Gymnastics squad which competed in Birmingham 2022. Photo Credit : Singapore Gymnastics


The Birmingham 2022 Commonwealth Games started on 28 July and will conclude today. The Republic has participated in every edition in the Games since 1950. At the last Commonwealth Games in Gold Coast, Team Singapore won nine medals including five gold medals.