Curveball - The Journey of Kohei Wong, the first Singaporean to play professional baseball
by ActiveSG Circle, on April 24, 2023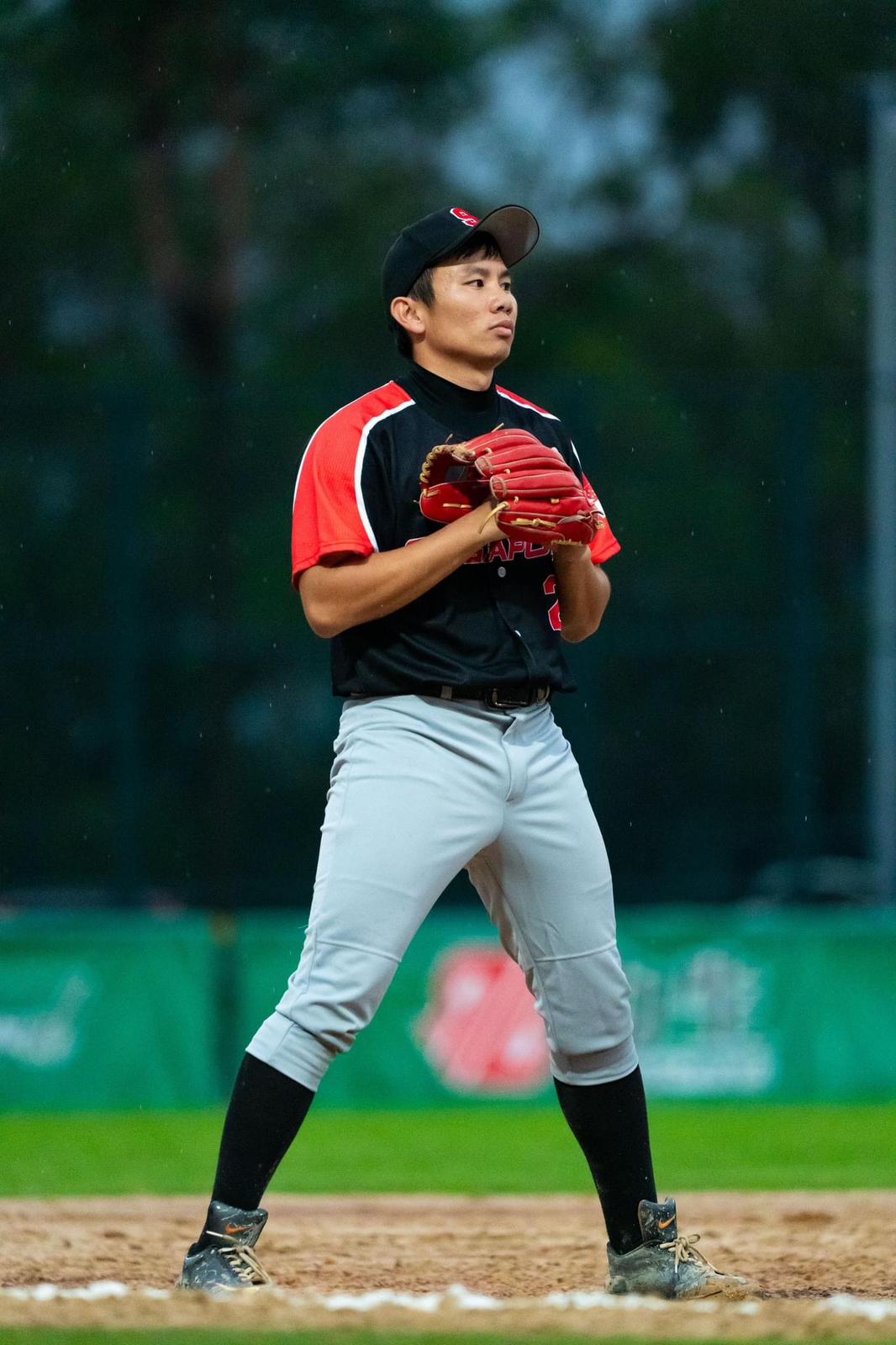 Kohei in action for the National Team. (Photo: Kohei Wong)
Growing up, baseball has played an imperative role in the life of Kohei Wong, the Vice Captain of the Singapore Baseball men's team. Being half-Japanese, his family deeply influenced his passion for the national sport of Japan, watching baseball matches together on television and playing in any pockets of time. Baseball quickly became a beloved hobby of both Kohei and his brother, who is also in the National Team.
However, baseball in Singapore is not a conventional choice of sport, paling in popularity compared to its sister sport softball, which is offered in school curriculums. Despite this, Kohei loved baseball and signed up with local expatriate clubs to chase his passion.
Playing in these clubs also allowed him to experience the different styles of baseball from other countries, thereby expanding his breadth of the game. Kohei was determined to continually improve his skills; network with coaches and scouts; and knew that sacrifices had to be made to pursue his dream of playing professional baseball.
Small Sport, Big Dreams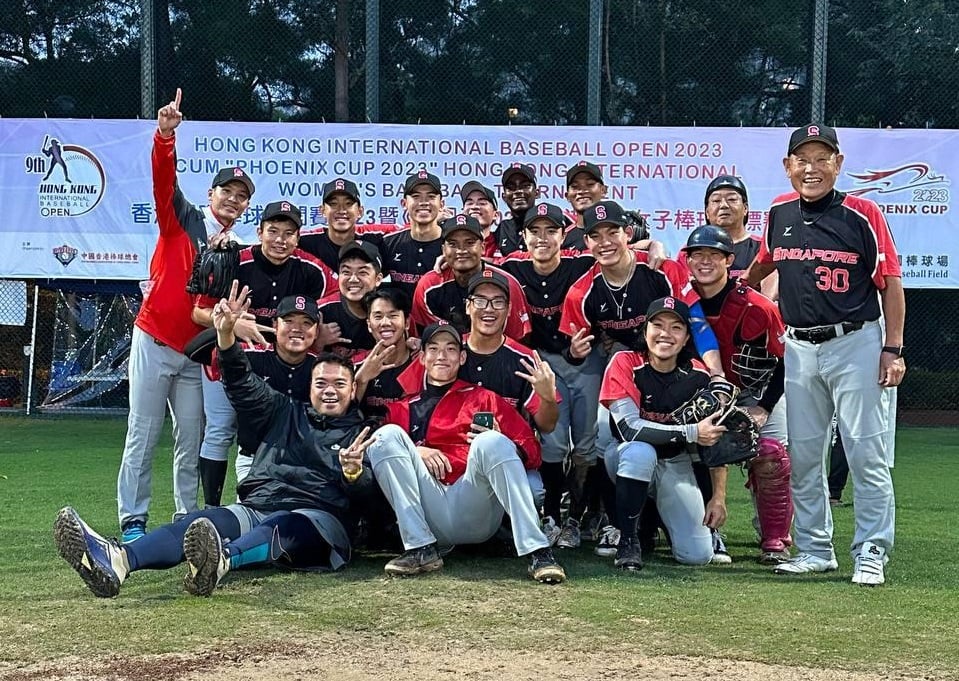 Kohei and his teammates at the Hong Kong International Baseball Open 2023
(Photo: Kohei Wong)
Kohei was scouted to join the National Team at an impressive young age of 14, and was appointed as the Vice Captain at 20 years old after the 2019 SEA Games in Philippines. Their participation was historic as it marked the first time Singapore competed in baseball at the SEA Games, and placed 4th in that edition.
As Vice Captain, Kohei is the backbone of the team, responsible for managing and organising all training sessions. Aside from ensuring that training sessions run smoothly, he ensures that the welfare of the team is taken care of so that every player can bring their A-game to every match. Kohei juggled his sporting commitments with his academics at the National University of Singapore, and what keeps him going is his determination to grow the game of baseball in Singapore.
The local baseball community faces its fair share of challenges, but they make the best of what they have. While there are no dedicated facilities or baseball fields for training at the time of writing, Kohei and the players are determined to keep the sport alive. They utilise football fields and public facilities whenever possible, displaying their resilience and adaptability. Kohei's reminiscence takes us back to a time where ingenuity was the key to practising their beloved sport. He recalled how they had to improvise and use shuttlecocks in place of balls to practise their batting skills in small areas. The determination and resourcefulness of these players are awe-inspiring, as they overcame obstacles with creativity and an unrelenting passion for the game. Despite not having brand-new equipment, the team is grateful for the generosity of donated equipment, and is resourceful in funding their gear through various means. To achieve this, they've had to get creative and come up with inventive ways to raise funds for new gear. From selling t-shirts to hosting competitions and facilitating workshops, this team goes above and beyond to ensure that they have the tools they need to succeed.
When asked what his vision for baseball was, Kohei eagerly said, "Seeing that baseball is like this in Singapore, it inspires me to want to make the sport grow and want to win a medal for Singapore. And that's not just for five years, I think I really want to be involved for the next 10, 20, and even 30 years down the road. To be frank, even with all the challenges, I don't feel discouraged. I think sometimes when you're placed in an environment where it's not good enough, it makes you want to really excel even more. And I think that's the kind of mindset I have.".
No "I" in Team
Apart from his admirable and unfading passion for the game, the people around him have kept him going. Kohei's biggest support system and the ones who spurred his passion in the first place, is his family. He proudly exclaimed, "I'm really lucky that my parents have been very supportive since day one. They're always there when I need them.".
Kohei also had high praise for his current teammates and had this to say when describing them, "These guys, they're not just my teammates. They're my friends; they're my brothers. In fact, a lot of us have been playing for so long. The current actual players, I've known them since 2014.".
In fact, it was one of his closest friends, who is also his hostel mate in university, who encouraged Kohei to attend the trials for a professional playing contract in Japan. Kohei initially brushed it off and deemed it a far-fetched dream but his friend kept urging him to do it. "That friend of mine was like, you should just go into it. Like, what's there to lose right? He really pushed me to go on this journey, so I think that particular person has been a huge support.".
Kohei's Grand Slam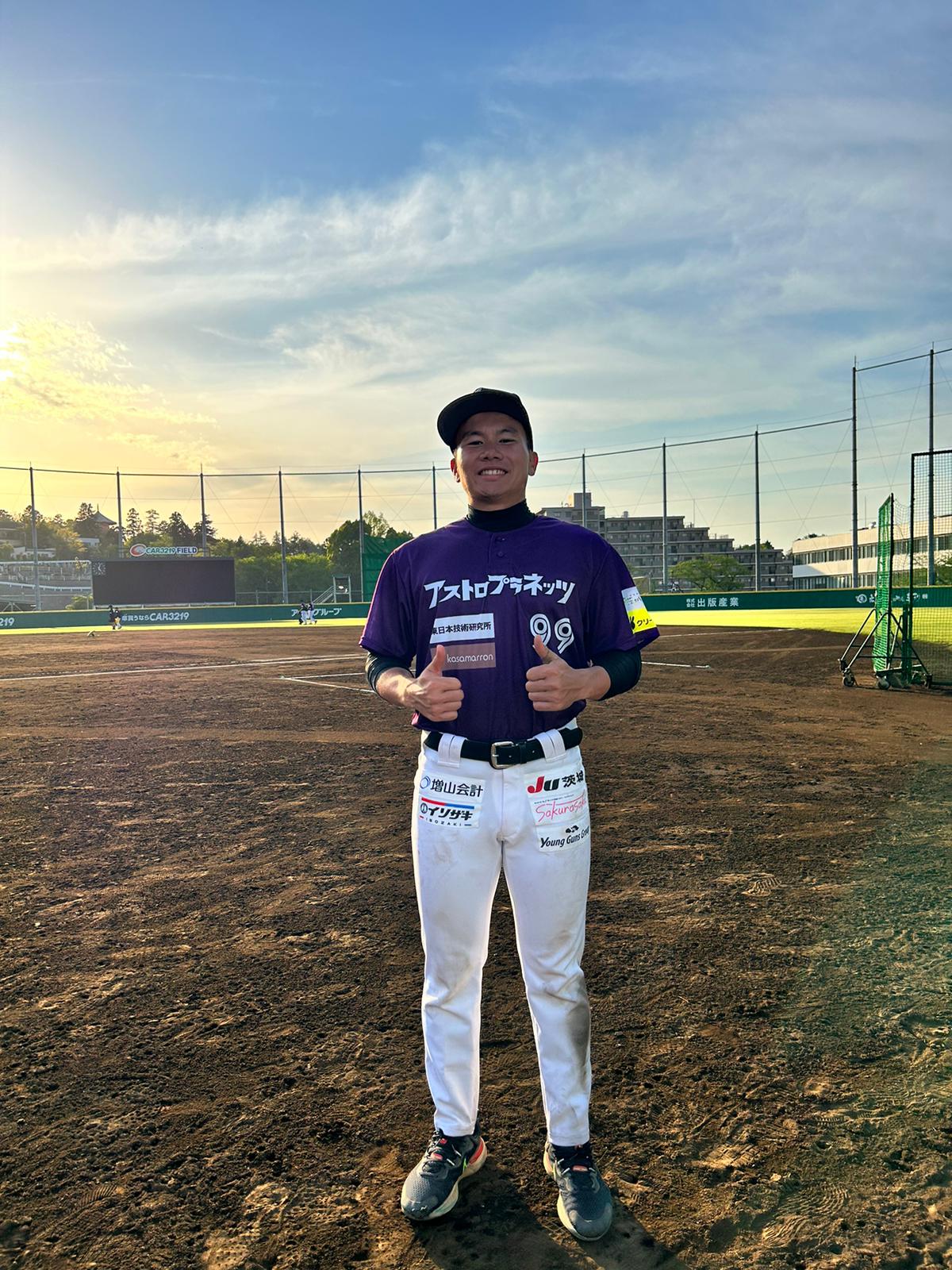 Kohei in the Ibaraki Astro Planets jersey in Japan at Takahagi Municipal Stadium.
(Photo: Kohei Wong)
With that push, Kohei picked up his courage to chase his dream and found himself in Japan participating in the trials for a professional baseball league. He fought hard for his place among a pool of 300 talented players from Singapore, Korea and Japan. After a few gruelling rounds of elimination, Kohei proved his worth and was among the final 20 players shortlisted for the draft. He put up an extremely good fight but missed the cut to receiving a signed contract with the teams.
But it was not all for naught as Kohei's performance had caught the eye of the General Manager of a professional team. Although their first interaction did not lead to anything concrete, Kohei was determined to take it further and scoured Facebook to connect with him online. The club, impressed by Kohei's resolve and persistence, offered him a management position, but Kohei went on to convince them that he deserved a playing contract, making his dreams a reality. His unwavering dedication and tenacity is truly inspiring, proving that nothing is impossible when you put your heart and soul into it.
Now, Kohei is the first Singaporean baseball player to play professionally in Japan with the Ibaraki Astro Planets until August 2023. We are so proud of him for not giving up on his dream and for breaking boundaries to put Singapore on the map for baseball!
On what advice he had for aspiring athletes who intend to pursue professional sports, Kohei urges, "I'll say have courage. You know, if you really want to test your limits to play professionally, then you have to do what it takes to get there. It takes a lot of sacrifices. If there's something that you really want, then you really have to go out of your way to get it and don't be afraid."
Kohei's words remind us of what New York Yankees baseball legend Babe Ruth once famously said, "Never let the fear of striking out get in your way." Kohei has certainly emulated that indomitable spirit, and just as he has his eye on the ball, we will be watching him closely as he paves his path for Singapore baseball.
Related Topics