Defending SPL champions Lion City Sailors disappoint, after 1-0 defeat to Geylang International FC!
by Circle Stories, on March 4, 2022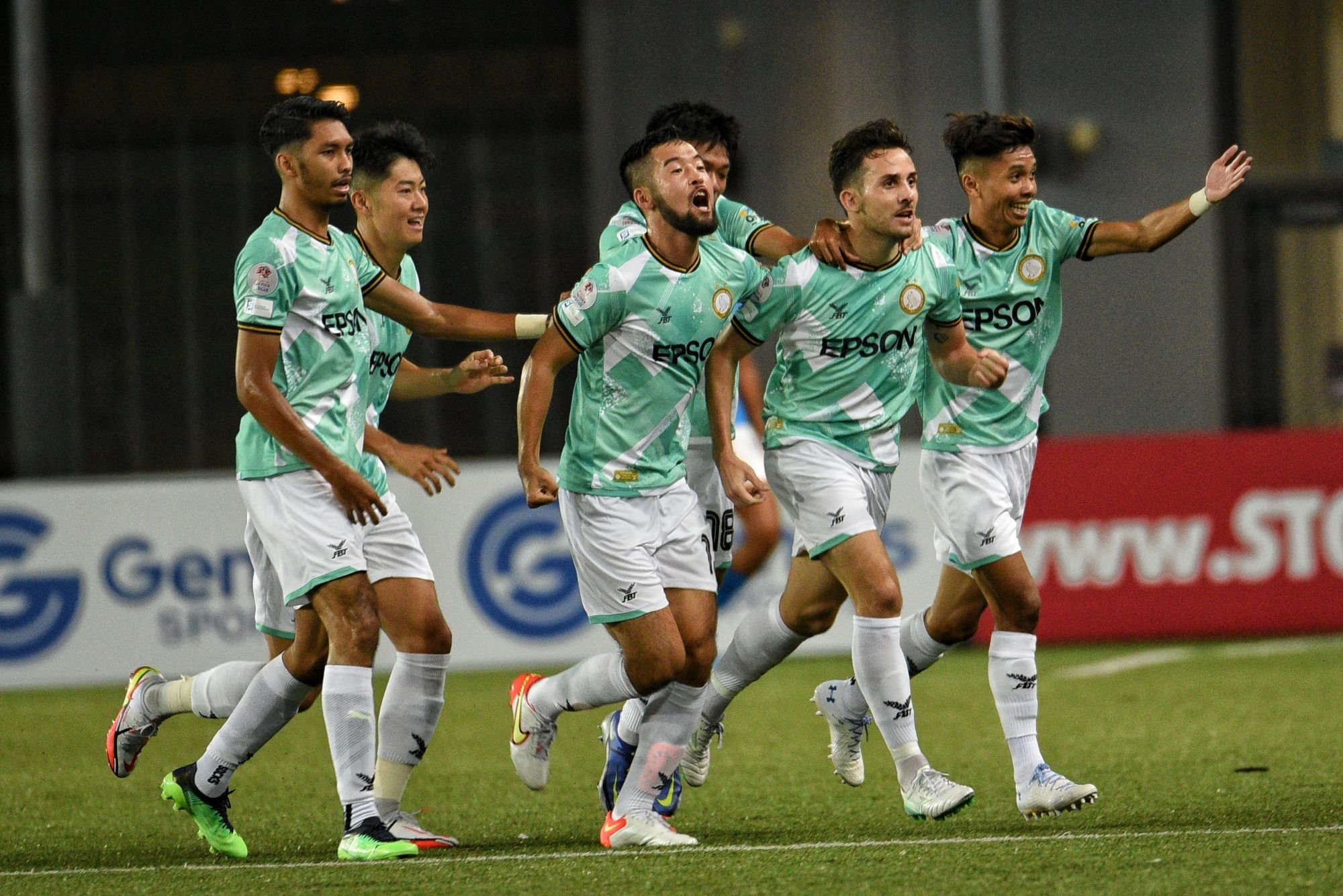 (Geylang Eagles celebrate after opening goal by Vincent Bezecourt. Photo Credit : Geylang International FC FB Page)
By Chia Han Keong
Another match week, another major shock in the Singapore Premier League (SPL). Reigning champions Lion City Sailors had not lost since 20 March last year; they had won all 5 encounters against Geylang International since their inception in 2020.
Those records were all laid to waste at Our Tampines Hub on Friday (4 March), as the Eagles stunningly defeated the Sailors 1-0. They scored early through their highly-touted new signing, Vincent Bezecourt. And then defending stoutly against their star-studded opponents, who were reduced to 10 men following a straight red card for Pedro Henrique, one of their key signings in the off-season.
It was an unexpected but thoroughly deserving victory for Mohamed Noor Ali's side, who had their preparations disrupted by a spat of Covid-19 cases in the squad, but still showed plenty of spirit as they tried to dispel their reputation as last season's worst defensive team.
In contrast, Sailors coach Kim Do-hoon would have plenty to ponder about his charges, who have conceded early goals in each of their 3 competitive matches of the season so far. While they were able to come back against Albirex Niigata (S) in the AIA Community Shield match and against Hougang United in their opening league match last week, they could not find the road back to winning ways this time around. Perhaps Kim himself should also shoulder the responsibility for a disjointed performance from the Sailors, as he made some surprising changes in their starting line-up.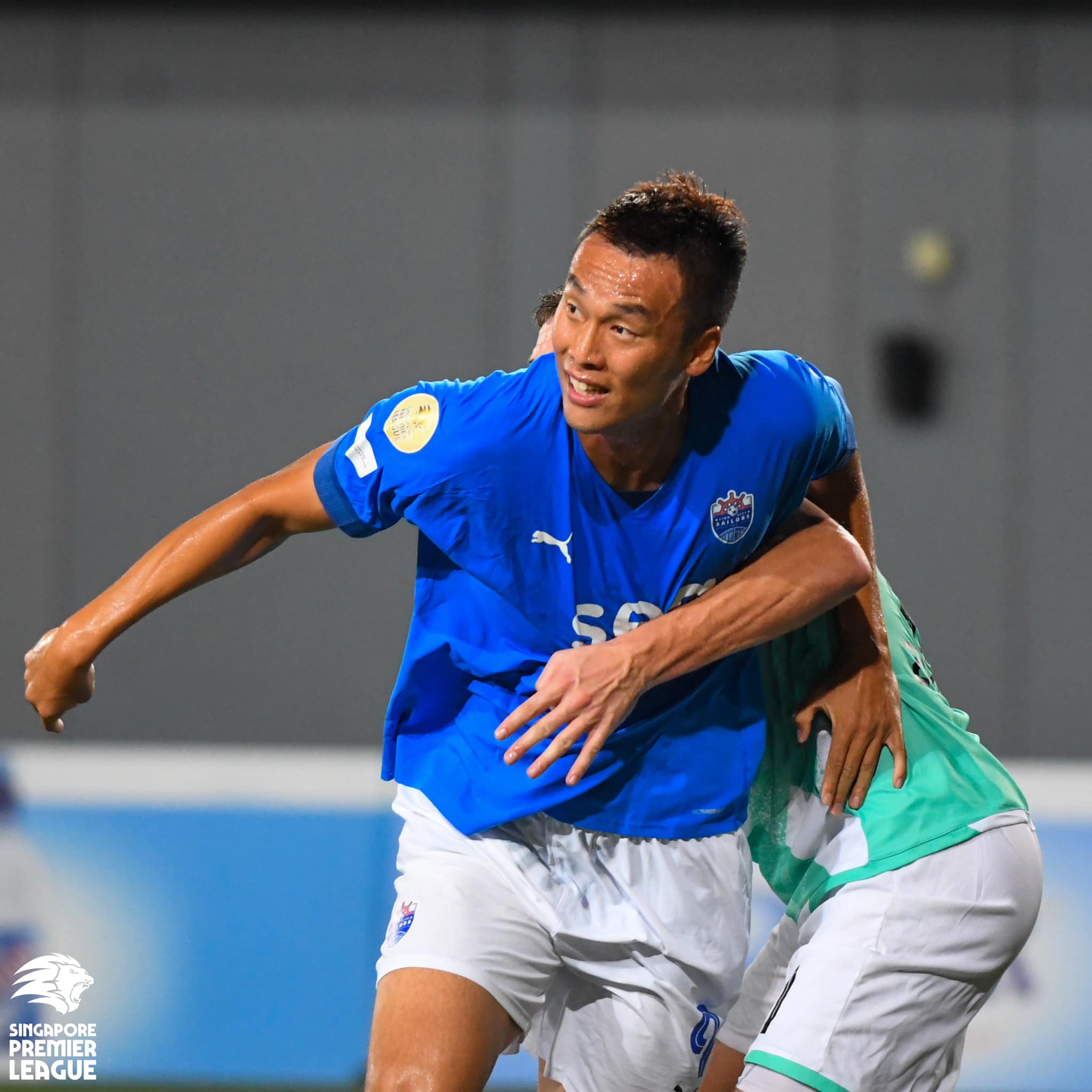 (LCS Striker Kim Shin-wook. Photo Credit : Football Association of Singapore)
Star striker Kim Shin-wook, who has already scored 3 goals this season, was left on the bench, as were Singapore internationals Hassan Sunny and Shahdan Sulaiman. Another key new signing, Belgium's Maxime Lestienne, was also among the substitutes as he continues to build his match fitness following his late arrival to the club.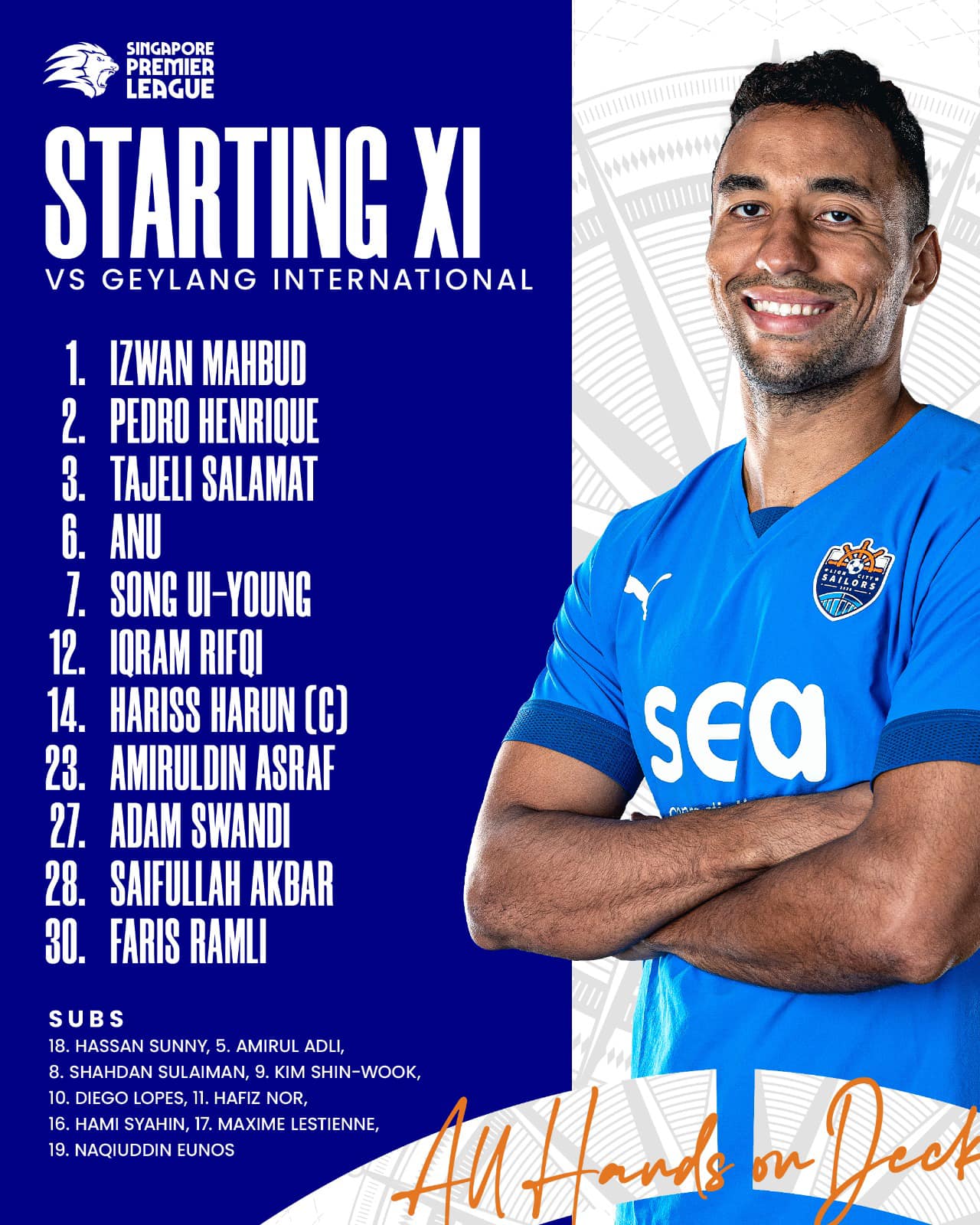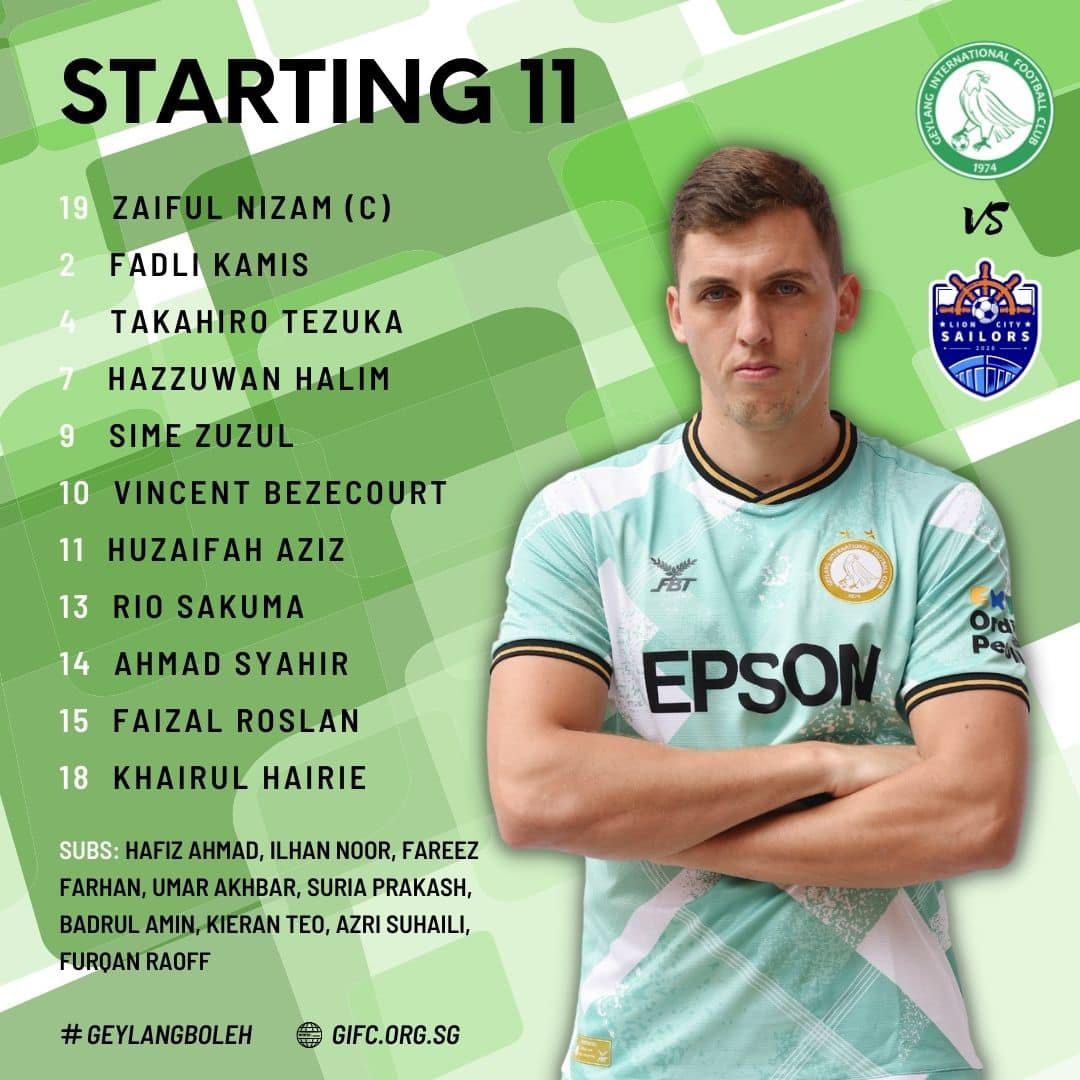 The Geylang Eagles also made some key signings in the off-season. Aside from Bezecourt, they also acquired Croatian striker Sime Zuzul, who was brilliant for Balestier Khalsa last season with 15 goals in 20 matches. His tall frame and willingness to challenge for every ball gave the Sailors' defenders a torrid time throughout the game.
And it was his persistence that led to Bezecourt's crucial opener in the 9th minute. Sailors and national captain Hariss Harun's tentative pass had put Adam Swandi under pressure, with Zuzul and Bezecourt surrounding the midfielder just outside the Sailors' penalty area.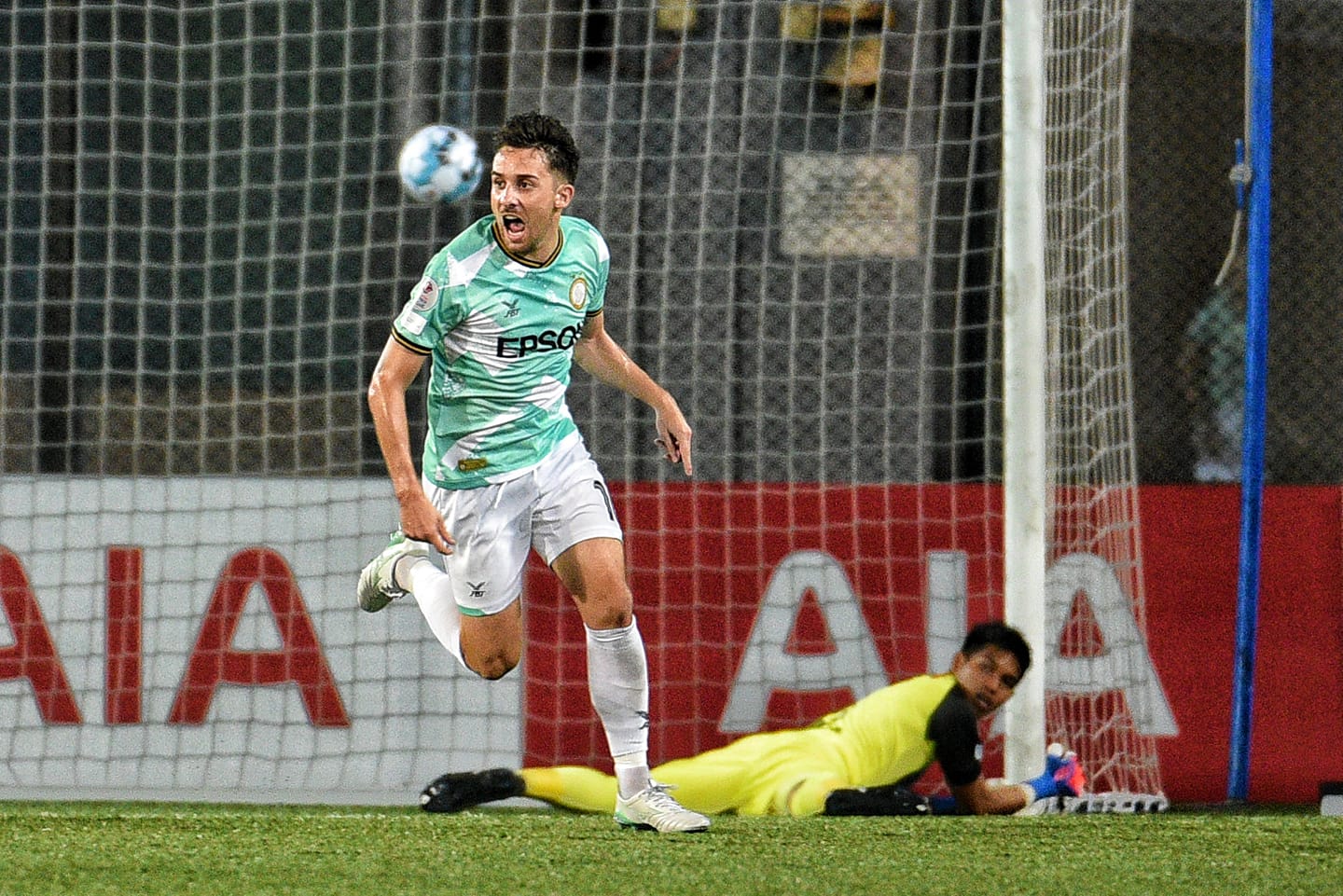 (Geylang Eagles' striker Vincent Bezecourt. Photo Credit : GIFC FB Page)
Amid the tussle, the ball bobbled free and broke for Bezecourt, who took one touch to steady himself and another to unleash a low drive from outside the box that zoomed past the diving Izwan Mahbud. The Frenchman, who won the US Major League Soccer crown with the New York Red Bulls in 2018, had announced himself to the SPL with aplomb! 1-0 to the Eagles.
Stung by the early setback, the Sailors tried to lift themselves to get a quick equaliser. But they soon found out that the Geylang defence, so porous last season, were made of much sterner stuff this time around. In particular, Faizal Roslan was a rock in central defence as he marshalled the backline to keep the Sailors at bay.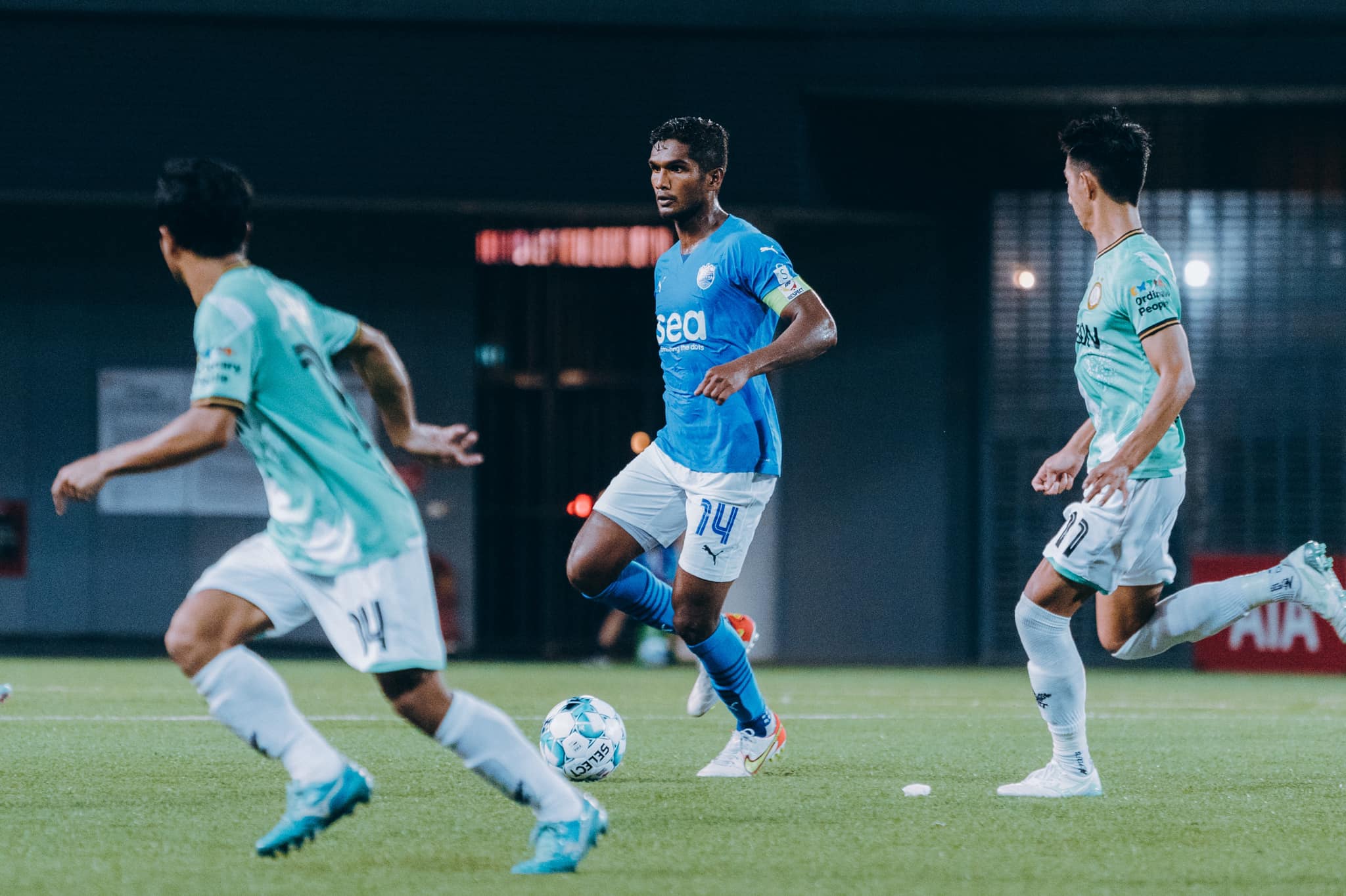 (LCS Captain Hariss Harun with the ball. Photo Credit : Lion City Sailors FC FB)
And as hard as the Sailors tried to conjure a goal to level the score, they looked uninspired without Kim leading the line. Their struggles were duly amplified in the 34th minute, when Henrique bundled Zuzul to the ground while the Croat was through on goal. Referee Taufik Tana had no hesitation in showing the Brazilian a straight red card for the professional foul.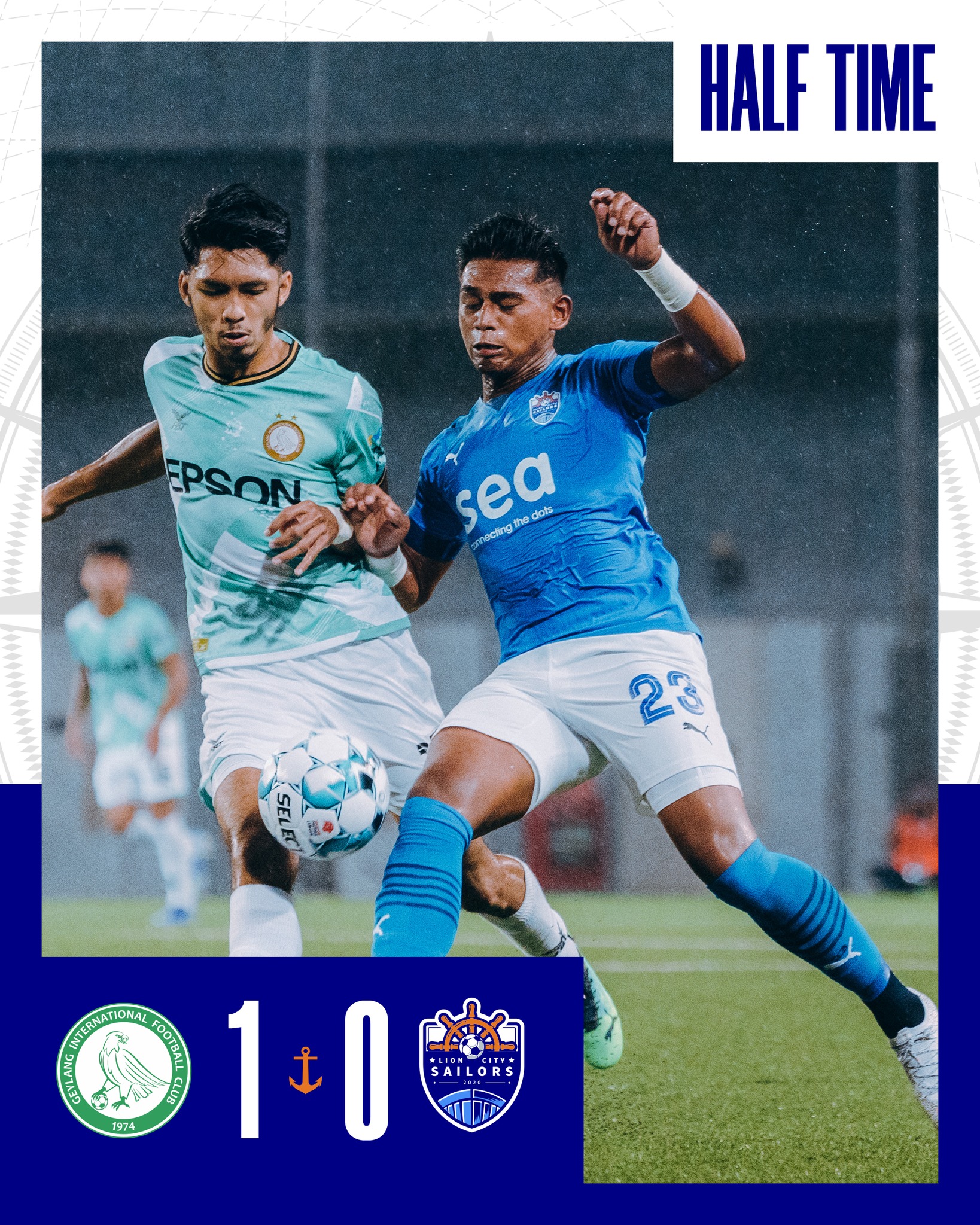 Down to 10 men, coach Kim opted to go for broke in the 2nd half, finally bringing on Kim Shin-wook as well as Brazilian playmaker Diego Lopes. But while the duo did inject some fluency in their attack, they found the Geylang defence in defiant mood all game.
The closest the Eagles came to conceding came on the hour mark, as Kim tried to stab home amid a goalmouth melee, but his attempt went straight towards Geylang custodian Zaiful Nizam.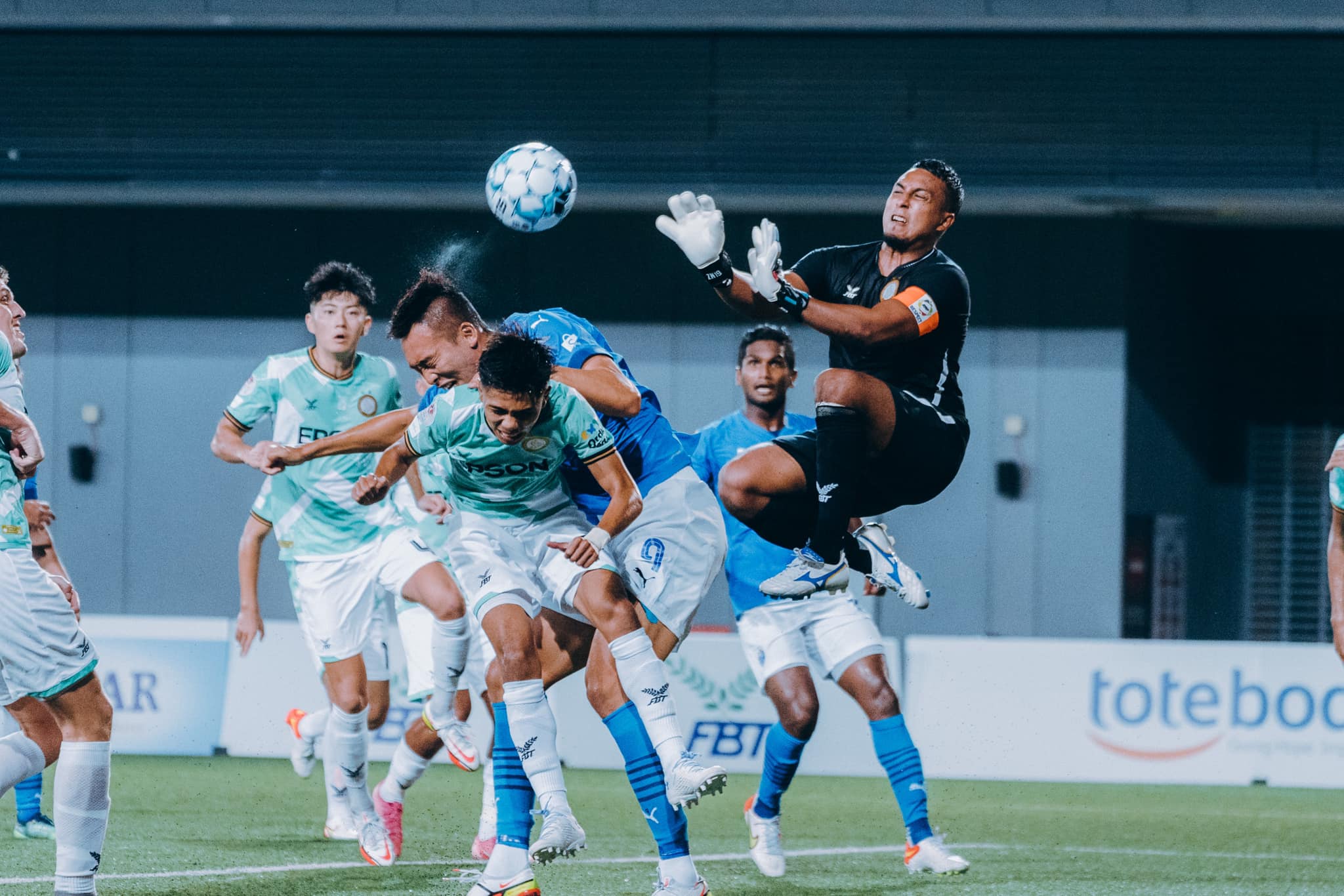 (LCS Striker Kim Shin-wook with an attacking header. Photo Credit : LCS FB Page)
Lestienne was eventually brought on, but the former PSV Eindhoven winger could do little to alter his team's fortunes. Tempers frayed in the closing moments as the Sailors were repeatedly frustrated by Geylang's time-wasting tactics, but Coach Noor Ali was able to celebrate a memorable upset to start off the Eagles' season.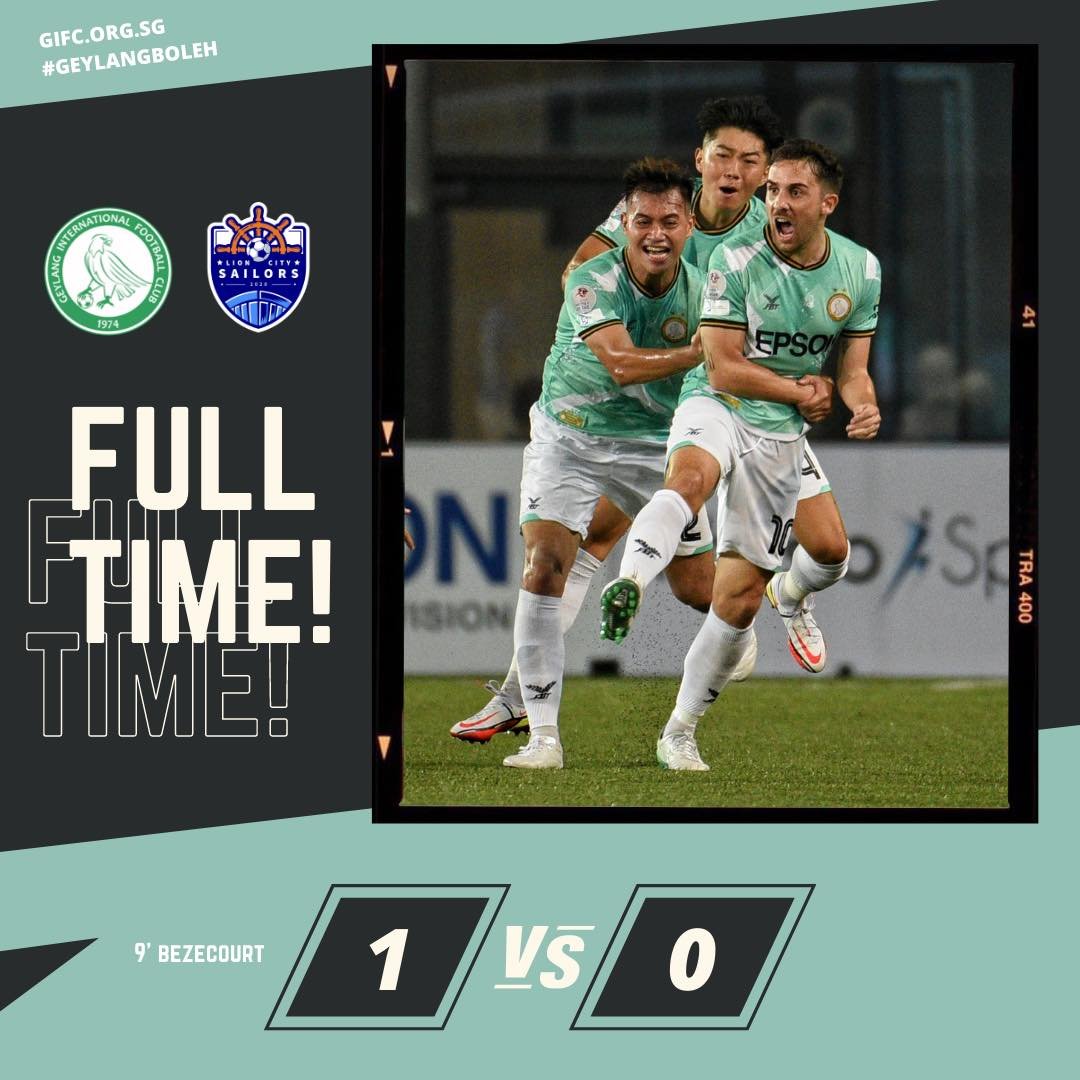 The Sailors, on the other hand, will have to pick up the pieces and gear themselves for the long season ahead. With two shocks in two weeks following Albirex's surprise 0-2 loss to Tanjong Pagar United in the opening match, this season is already shaping up to be a wild and unpredictable ride!
Chia Han Keong is a veteran journalist who has covered both Singapore and international sports extensively for the past 19 years. He was the sports editor of bilingual tabloid My Paper, and has also worked for The Straits Times and Yahoo News Singapore. He has covered four SEA Games (2009, 2011, 2013, 2019), two Asian Games (2010, 2014) as well as the 2008 Beijing Summer Olympics and the Tokyo 2020 Olympiad. He counts himself as a massive Liverpool, LA Lakers and Rafael Nadal fan.