Down, But Not Defeated : Valiant Effort by TeamSG's Josh Chua on Day 3 of Singapore Smash 2023!
by Circle, on March 10, 2023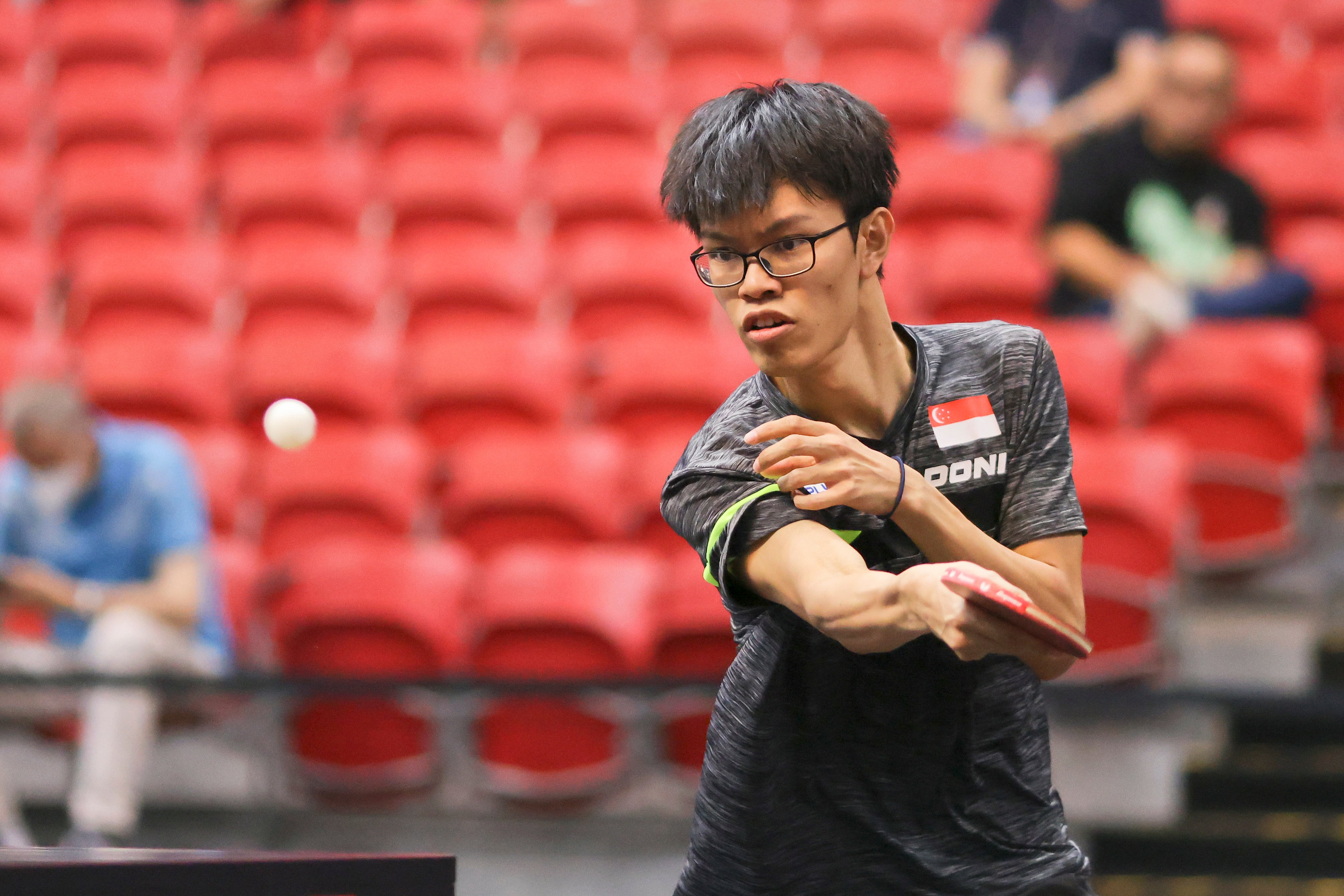 TeamSG's Josh Chua vs Vitor Ishiy at Singapore Smash 2023. Photo Credit : Team Nila Content Producer, Sia Kian Teck
By Pearlyn Koh
After staging an impressive upset against world number 151 Eduard Ionescu (ROM) in the
opening round of the Men's Singles Qualification on Tuesday (7 March), a match-up against
Brazil's Vitor Ishiy (world no. 68) proved one obstacle too far for Team Singapore's Josh Chua (world no. 312).
At the ongoing Singapore Smash 2023 qualifying series, 27 year-old Vitor is the current world number 68 ranked player, and was part of the team that represented Brazil at the Tokyo 2020 Olympic Games. Being a 4-time champion of the Latin American Championships, the Brazilian also successfully led his team to reach the quarterfinals of the World Cup in 2018 and 2019!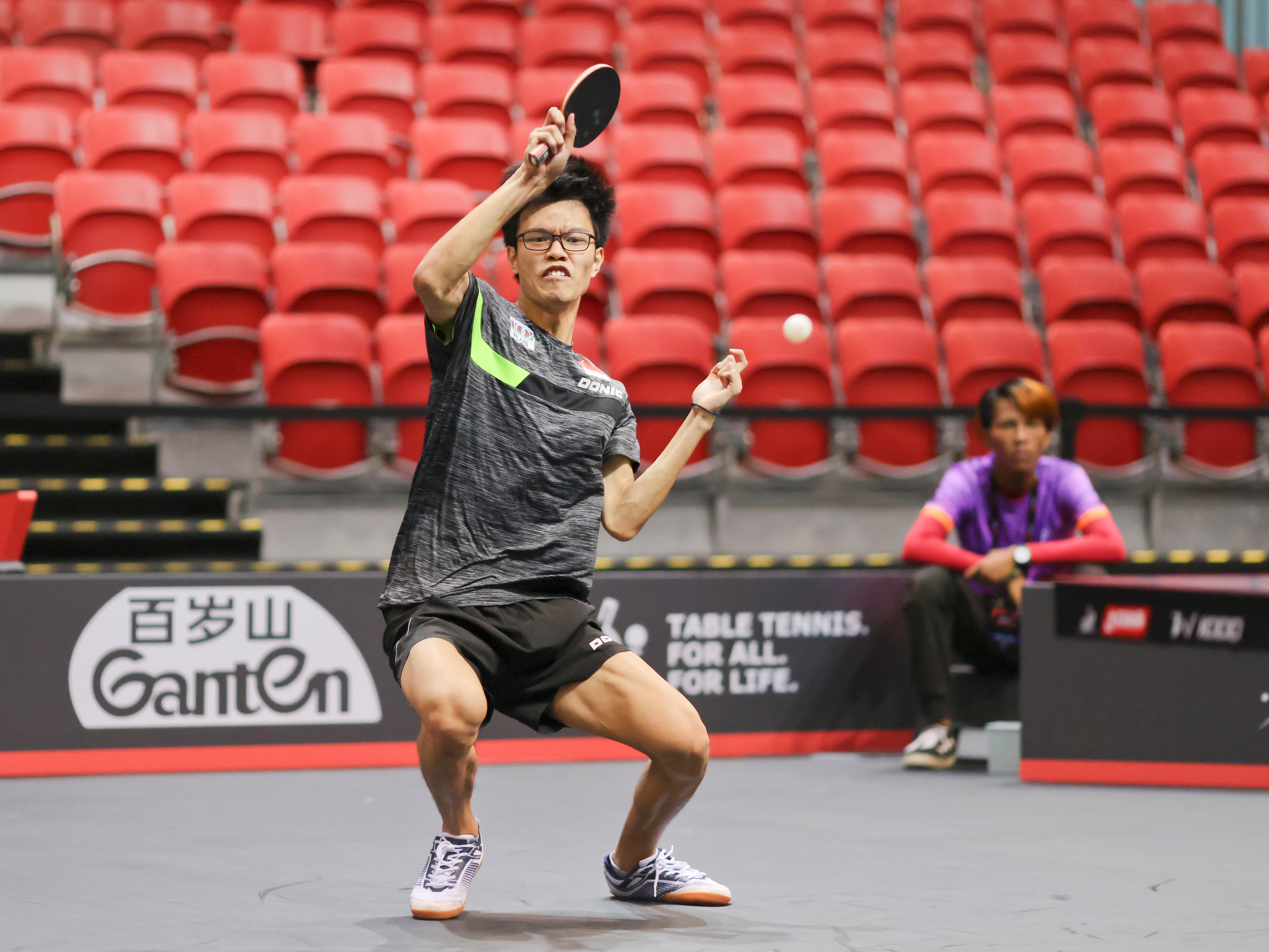 TeamSG's Josh Chua vs Vitor Ishiy at Singapore Smash 2023. Photo Credit : Team Nila Content Producer, Sia Kian Teck
The Singaporean paddler would have hoped to continue his good form in the duo's first career meeting at the OCBC Arena on Day 3 (9 March) of the Singles Qualification event. But after a tightly-contested match, it was ultimately the South American who clinched the ticket to the next round, with a 3-2 victory (8-11, 5-11, 11-6, 11-9, 11-2).
Up against a higher-ranked and more experienced opponent, Josh knew he had nothing to lose.
In the first two games, the 21 year old athlete showed no signs of nervousness as he stuck to
his pre-planned game strategy - executing a combination of powerful forehand attacks on his
Brazilian opponent. Josh's calm and confident composure on court brought him much success,
leaving the world number 68 to make several unforced errors and misjudgments. Things were
going well for the TeamSG paddler, as he led the scoreboard on most occasions, before clinching
the opening 2 games 11-8 and 11-5 respectively!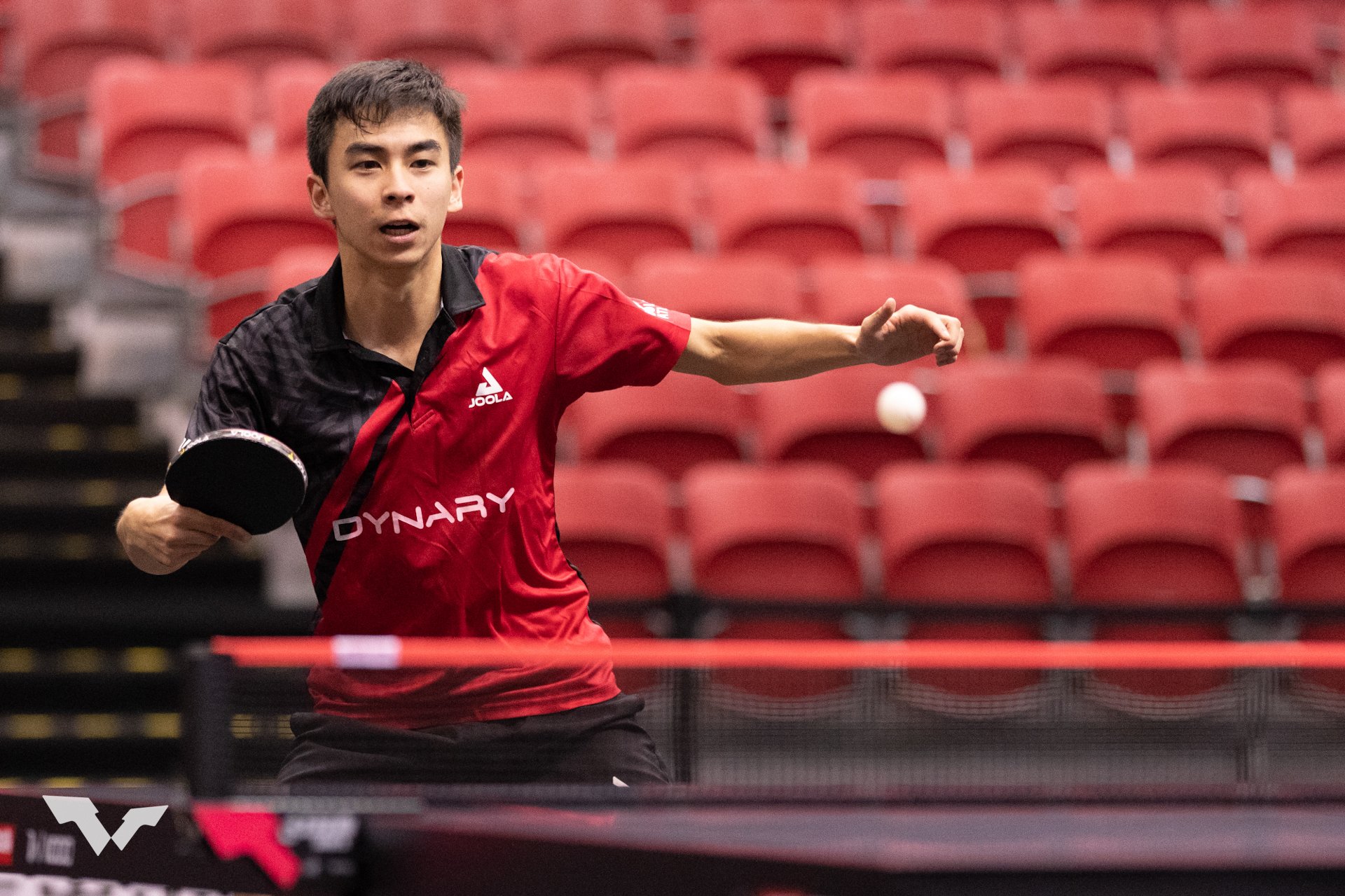 Brazilian paddler Vitor Ishiy at Singapore Smash 2023. Photo Credit : WTT
Up with a 2-game lead, Josh was determined to repeat his success in the 3rd game. But things took a turn when Josh trailed 4-3 in Game 3, and a nose bleed forced the Singaporean to call for a medical timeout. Following the timeout, it appeared his 27 year old opponent had instantly found a winning strategy, as Vitor took 4 consecutive points, before bagging the third game, 11-5!
Still with a 2-1 lead in game score, Josh knew he needed to do something different in Game 4, in order to counter Victor's new strategies. The 21 year old attempted to go for more powerful forehand shots, and was successful on some occasions. He gave himself a comfortable 2-point lead in the fourth game, from 3-1 and all the way to 7-5. However, following a few unforced errors on the local athlete's end, the Brazilian paddler scored 4 straight points, turning the scoreboard to his favour, as he now led 9-7!
While Josh fought to claw back the points, it was his opponent who took the duo to Game 5 by winning the fourth game 11-9! And with 2 games each, both players were ready to give their all - as it was their sole chance of being a step closer to the main draw. Having just won 2 games, the world number 68 was on a roll in Game 5, as he swiftly found his rhythm of the game, leaving Josh without any way out. The 27 year old dominated the final game with a 5-1 lead, before finally clinching the game 11-2 and overall match 3-2, to make his way into Round 3!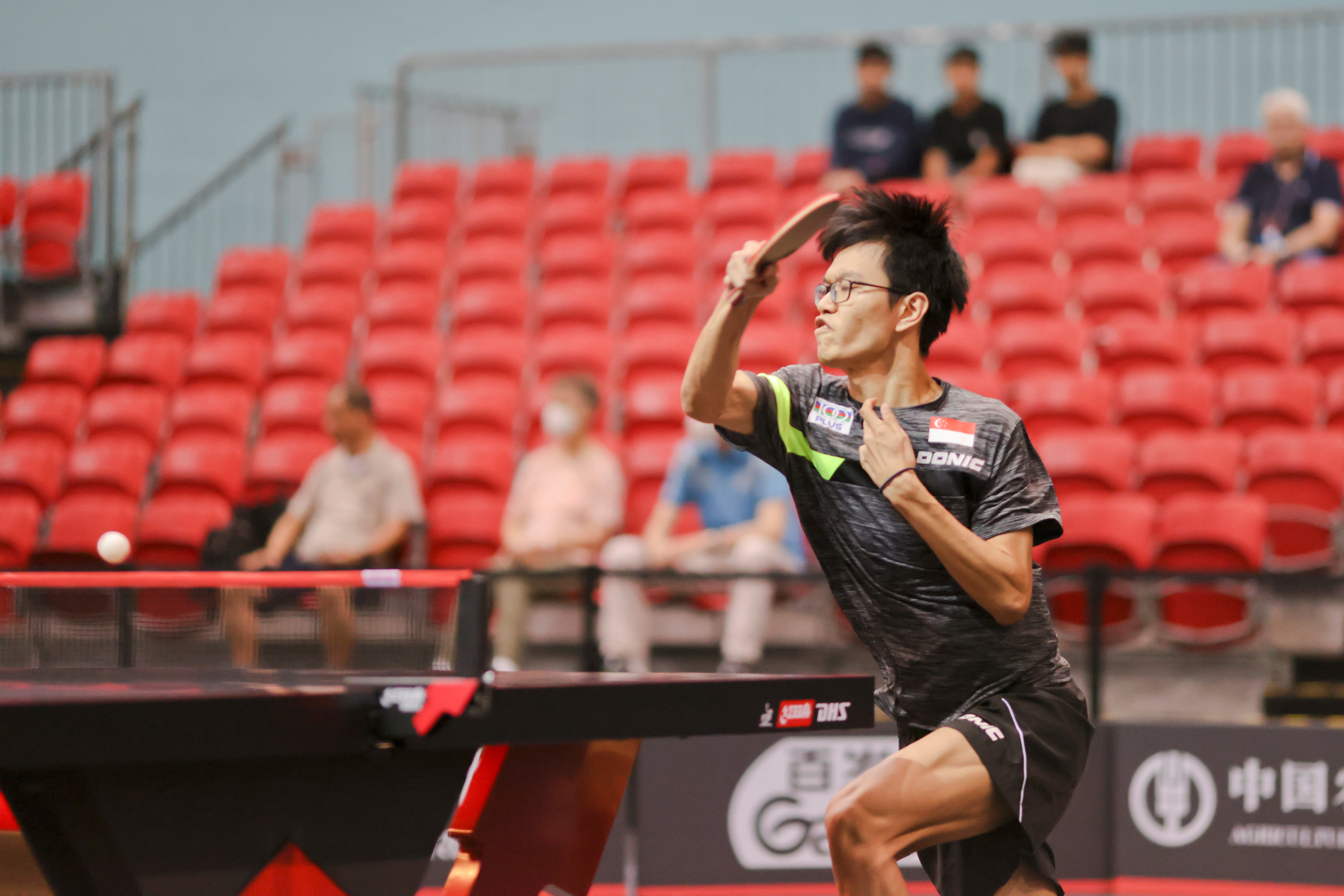 TeamSG's Josh Chua vs Vitor Ishiy at Singapore Smash 2023. Photo Credit : Team Nila Content Producer, Sia Kian Teck
"I think I did well in the first two games, but was slightly disappointed that I didn't manage to
cope well with the change in momentum after the medical timeout in the third game. However, I
did my best and I'm happy with the fighting spirit I showed on court today. Overall, I think I gave
my opponent a tough victory, and I'm proud of myself", said Josh Chua after his match. Indeed, a valiant effort by the Singaporean paddler!
With the end of the 3-day qualifying sessions, the focus now shifts to the Main Draw of the US$2 Million extravaganza. Catch Josh and our other TeamSG athletes, as they continue their Singapore Smash journey.
Event details
Singapore Smash 2023 at the OCBC Arena, will feature 64 player men's and women's singles and 24-pair doubles and mixed competitions. A singles qualifying competition featuring a further 64 men and 64 women was held from 7-9 March. And the overall player line-up for the 7-19 March extravaganza is listed here.
Tickets for the the Main draw are available here.
Pearlyn Koh played Table Tennis competitively for 9 years. She represented Team Singapore at several major tournaments, including the 2018 Asian Games and World Table Tennis Championships. In 2019, Pearlyn was also the sole Southeast Asian player to enter the Top 16 at the Asian Junior & Cadet Table Tennis Championships. During her free time, Pearlyn enjoys reading and catching up with her friends. Having retired from the national team in Feb 2023, she's now a Business Ad undergrad at NUS.