Exciting Table Tennis Action Awaits, as World's Best Players Gather for Singapore Smash 2023!
by Circle, on March 10, 2023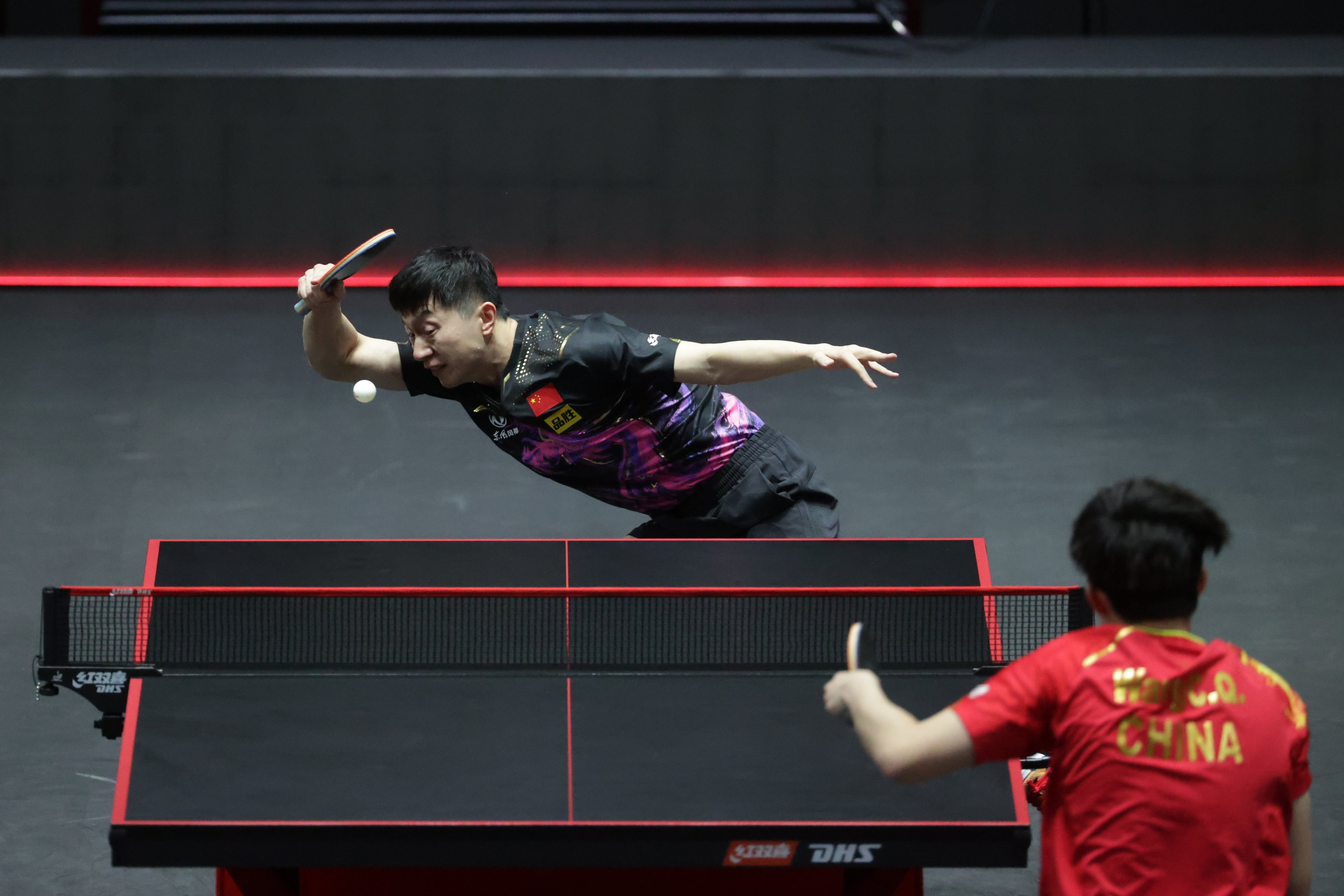 Singapore Smash 2022 Men's Singles runnerup, Ma Long (black top). Photo Credit : WTT
By Pearlyn Koh
After 3 days of intense qualifying action from the highly-anticipated Singapore Smash 2023, fans can certainly expect more exciting world-class table tennis action as the main draw begins on Saturday (11 March)!
Held at the OCBC Arena from 7 - 19 March, the star-studded tournament will see more than 200 of the world's best players vying for glory across 5 competitive divisions. As the marquee event of professional table tennis, the Singapore Smash boasts an impressive total prize pool of US$2 million and offers players the opportunity to earn up to 2,000 world ranking points!
Here are the Top 3 men and women to look out for at the OCBC Arena :
Ma Long
Dubbed as the G.O.A.T (Greatest Of All Time) in table tennis, Ma Long was the first-ever male player to claim an Olympic Singles Gold medal twice! And having missed the recently concluded WTT Star Contender Goa due to Covid-19 and injuries, Singapore Smash 2023 will be the Chinese superstar's first international appearance this year as he seeks to claim his first-ever Men's Singles title in the Lion City!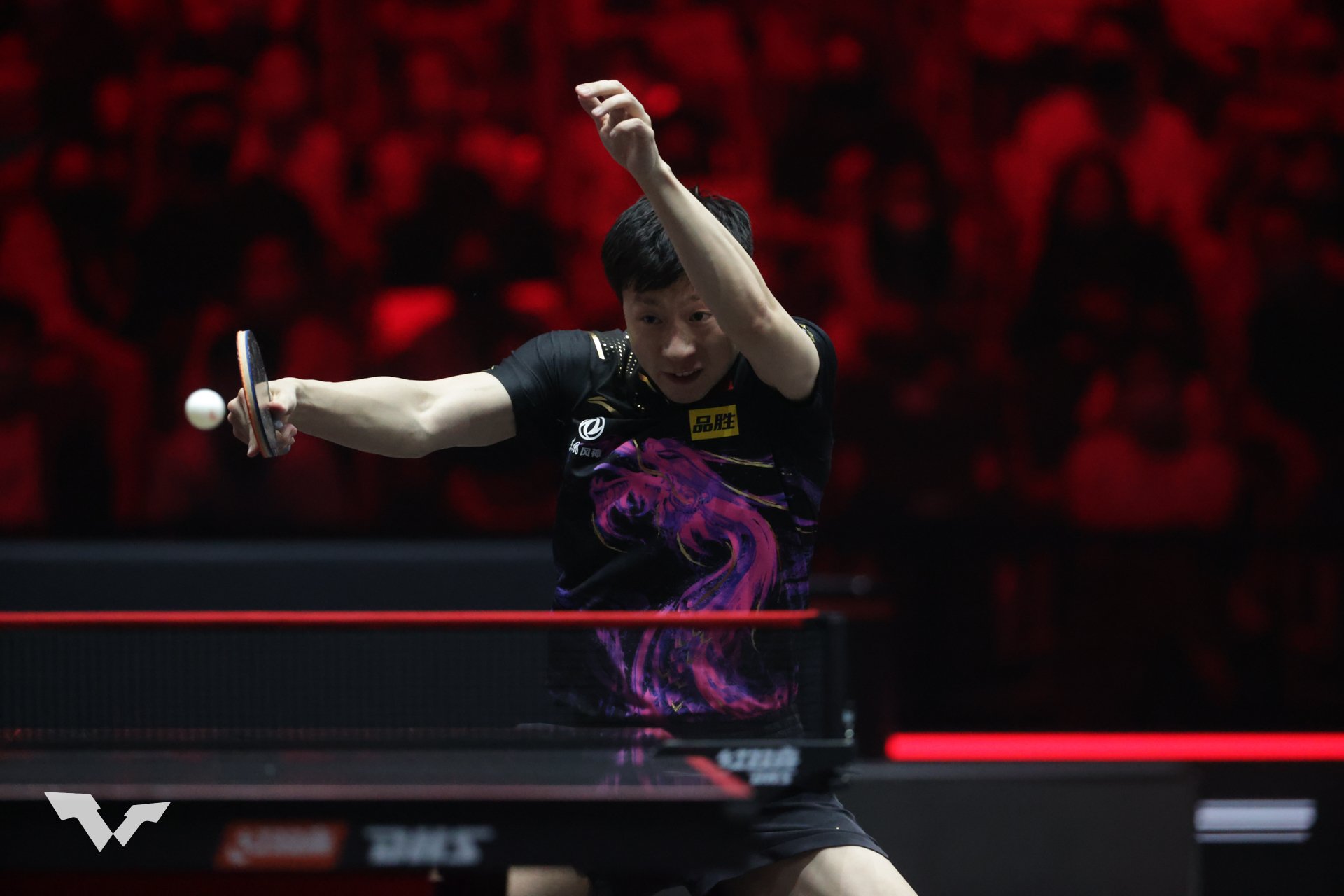 Chinese superstar Ma Long at Singapore Smash 2022. Photo Credit : WTT
With an exciting professional career spanning close to 2 decades, the 34 year old's all-roundedness and smart game play has caused many of his opponents to stumble. Combined with his consistency and accuracy of high-quality shots, the world number 2 is undoubtedly one to watch in the Lion City. The Golden Grand Slam winner will begin his Singapore Smash campaign against Germany's Benedikt Duda (world number 35), in the opening round of the Men's Singles event.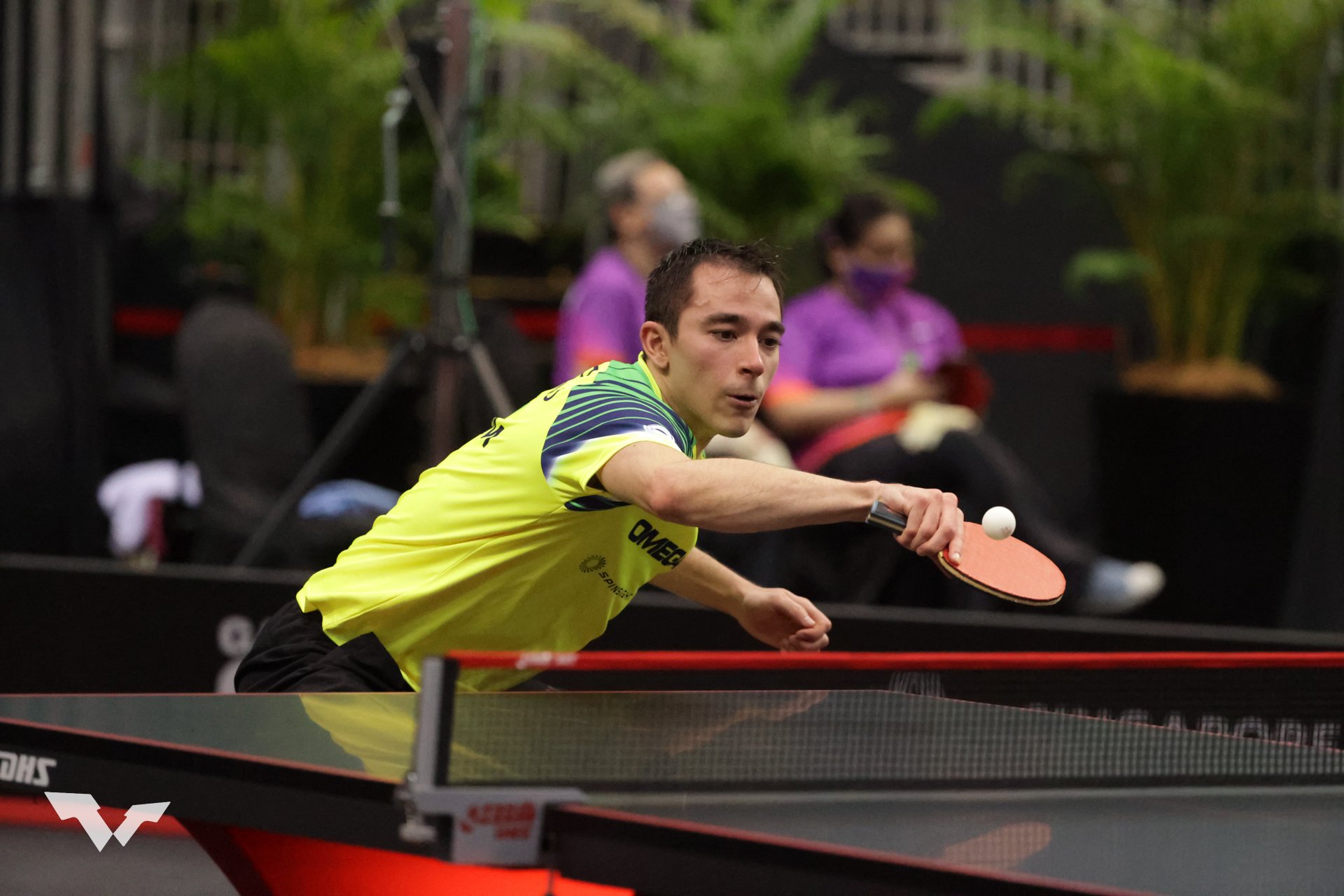 Brazilian sensation Hugo Calderano at Singapore Smash 2022. Photo Credit : WTT
Hugo Calderano
Hugo Calderano of Brazil will also be one to eye on at Singapore Smash 2023. Hugo's had an incredible run so far this year, after scoring Gold at the WTT Contender Doha and WTT Contender Durban in January!
The 26 year old's wonderful ball-sense and versatility makes him a formidable opponent and has brought him several victories in the court. Besides that, the Pan American champion also excels in his powerful backhand shots. Being the first-ever South American player to make it to the top 5 of the world rankings, certainly speaks volumes about the Brazilian's skills and potential. As Hugo seeks to claim his 3rd WTT title this year, fans can expect some spectacular performances from the world number 5 player, as he faces Korea's Cho Seungmin (world number 57) in the Round of 64 of the Men's Singles event. Moreover, the Brazilian is also seeking to redeem himself following last year's stunning defeat in the opening round in Singapore.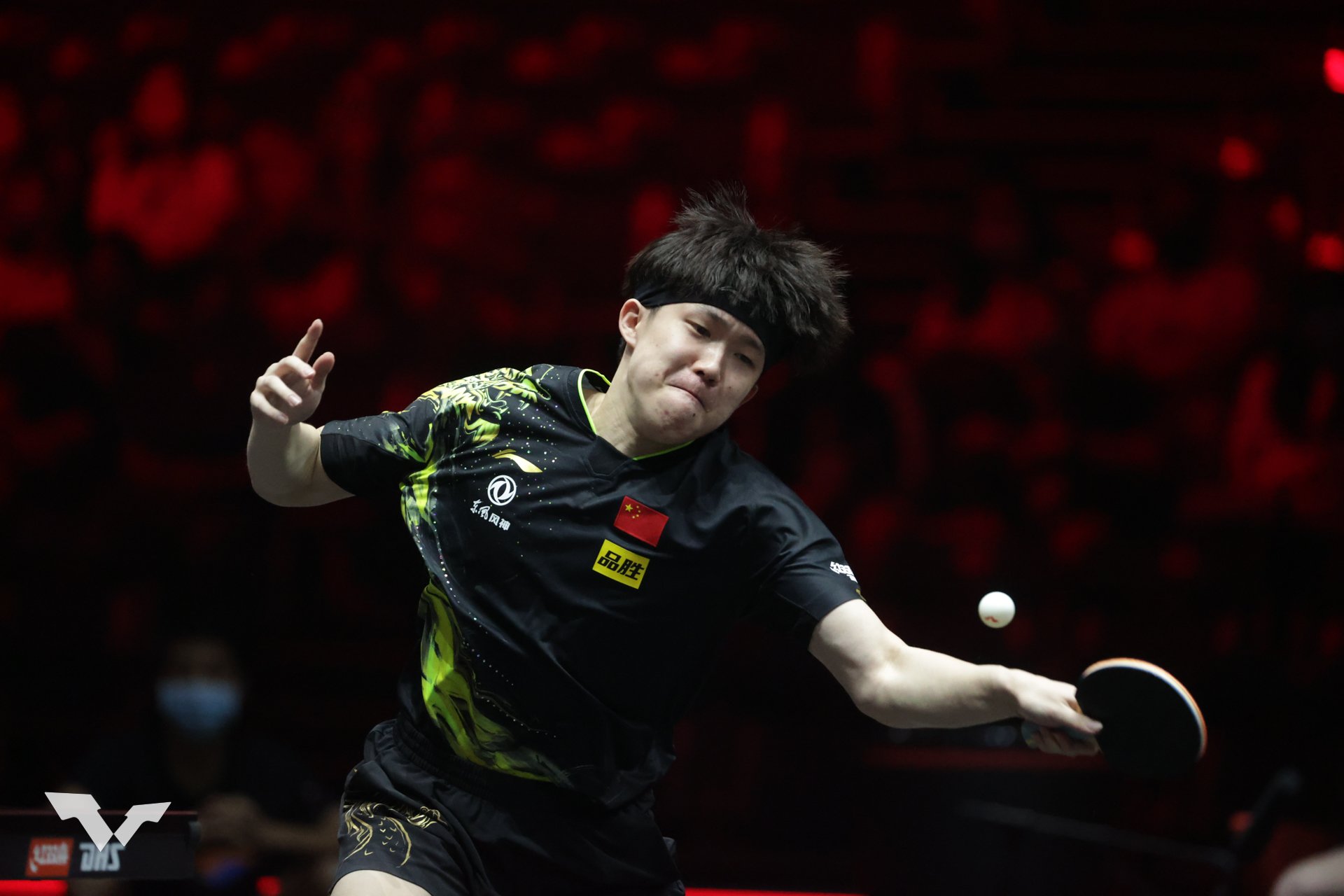 World No 3 Wang Chuqin at Singapore Smash 2022. Photo Credit : WTT
Wang Chuqin
Touted as one of China's brightest young stars, Wang Chuqin was the winner of the Men's Doubles (with Fan Zhendong) and Mixed Doubles (with Sun Yingsha) titles at last year's Singapore Smash. And he arrives in the Republic this time, having recently missed out on WTT Goa due to illness.
The Chinese Southpaw's impressive display of beautiful rallies and away-from-table shots never ceases to amaze fans. Coupled with his poised composure on court, the current world number 3 player's strengths lie in his well-calculated service-attack combinations, and wide-angled shots. In his opening match of the Singapore Smash, the 2018 Youth Olympics gold medalist will feature against Wang Yang (world number 39) of the Slovak Republic.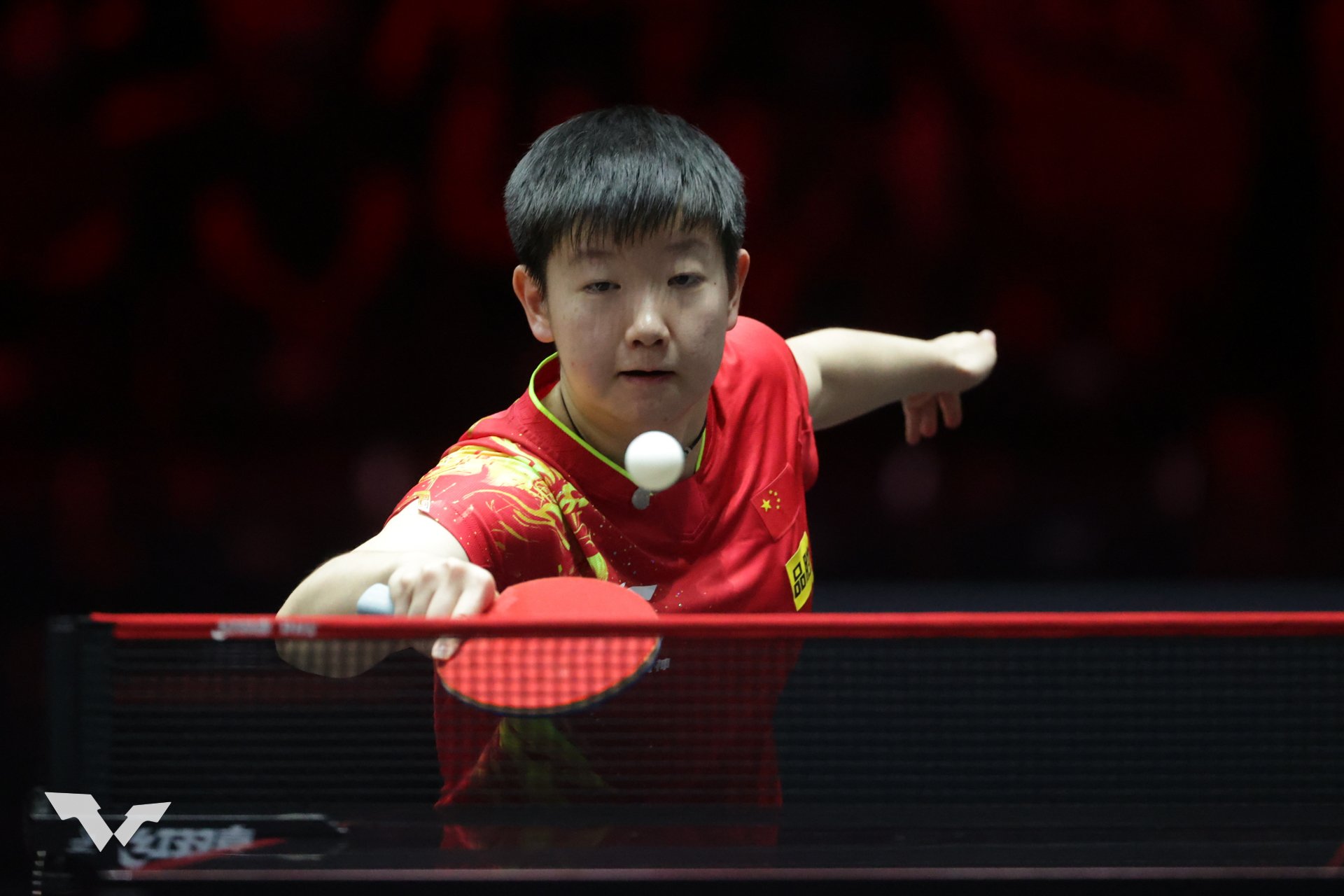 World No 1 Sun Yingsha at Singapore Smash 2022. Photo Credit : WTT
Sun Yingsha

Checking in with the women's scene, all eyes will be on world number 1 Sun Yingsha, as she seeks to avenge her loss from the 2022 Singapore Smash. Last year, Yingsha failed to attain a hat-trick of Gold medals, after losing out to teammate Wang Manyu in the Women's Singles semi-finals.
Yingsha's calm and confident demeanour, along with her strong fighting spirit, makes her an unbeatable opponent for many. In addition, the 22 year old paddler's well-roundedness across all aspects of the game - strength, spin, speed, and game strategy, makes her undoubtedly one of the best female players, today! The "Rising Sun" begins her Singapore Smash quest on 12 March, as she takes on Chinese Taipei's Liu Hsing-Yin (world number 75).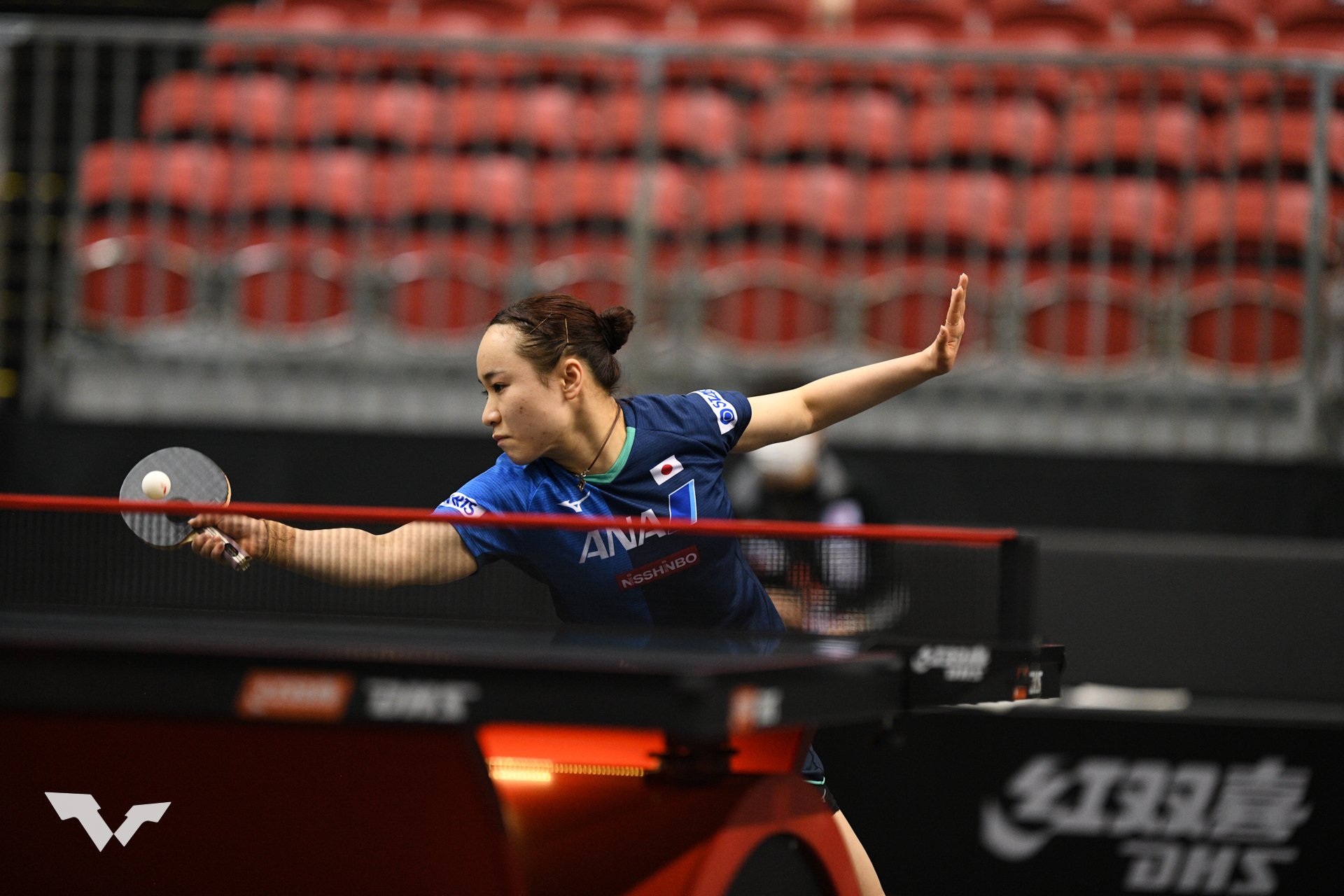 Japan's Mima Ito at Singapore Smash 2022. Photo Credit : WTT
Mima Ito
The Singapore Smash will be Mima Ito's second tournament of the year, after she successfully clinched the Women's Singles title at the recently concluded WTT Amman! At last year's Singapore Smash, the Japanese suffered a shock exit in the Round of 16, following her loss to France's Yuan Jia Nan.
Mima's unique backhand short-pimples playing style, coupled with her speed and power, makes her stand out despite being one of the smallest-sized players in the current professional table tennis scene. Currently ranked 5th in the world, the 22 year old is most famously known for her strong variations in serves and powerful backhand punches. Mima will be up against Lily Zhang (world number 28) of the United States of America, in the opening round of the Women's Singles.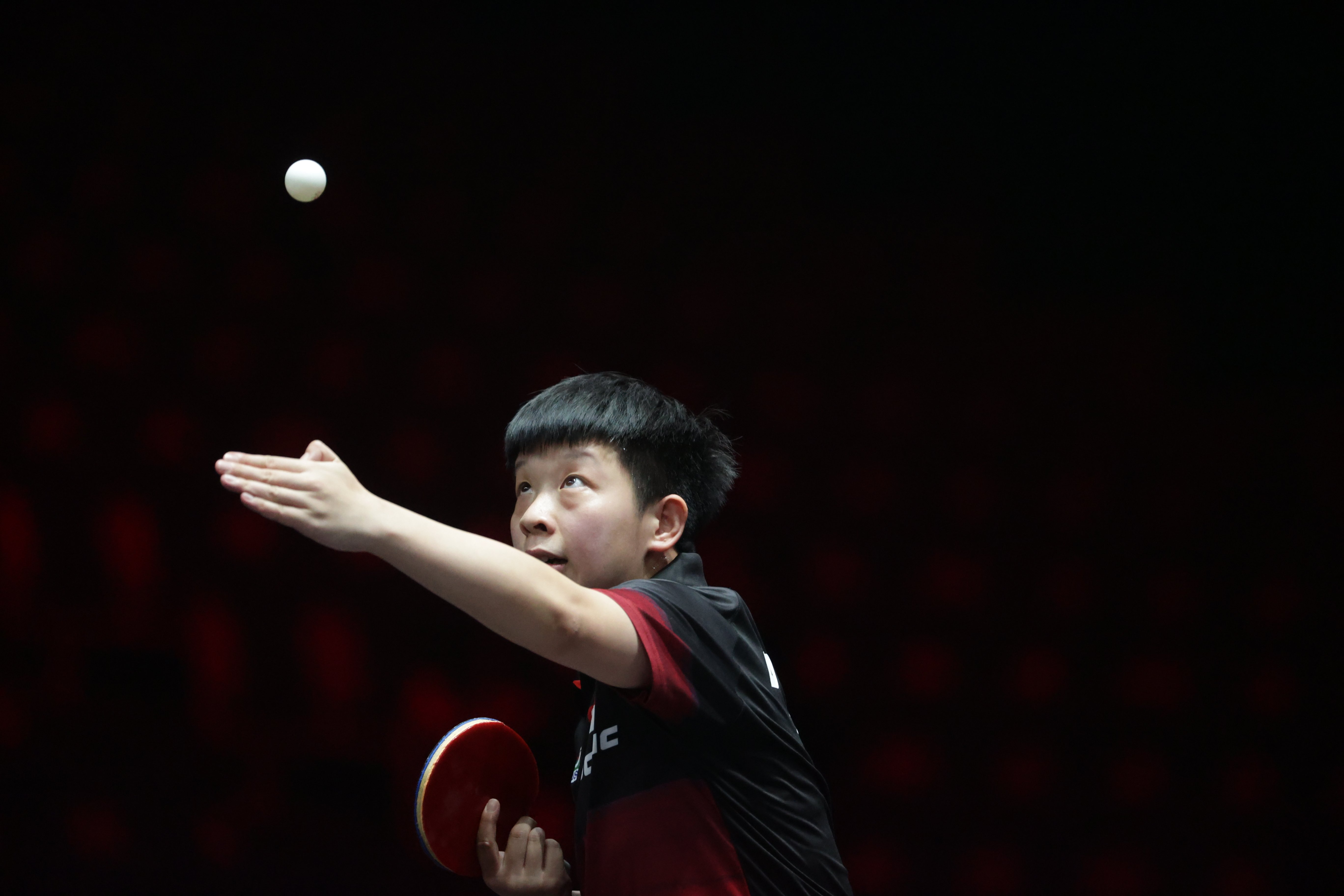 Team Singapore's Zeng Jian. Photo Credit : WTT
Zeng Jian
On the local front and leading the charge is current world number 56 Zeng Jian, who'll be competing in the Women's Singles and Mixed Doubles events (partnering Clarence Chew). The Singapore Smash will also be her first international tournament of 2023, after the 26-year old suffered an ankle injury at the beginning of the year.
In recent years, the reigning Commonwealth Games gold medallist has vastly improved her backhand game - enabling her to gain good control of backhand rallies through generating speed and spin in every shot. The local athlete's good rhythm is especially effective on occasions where her opponents are unable to adapt to her variations in tempo. The local star will begin her Singapore Smash campaign on 11 March, where she faces France's Yuan Jia Nan (world number 19) in the Round of 64 of the Women's Singles.
Catch the following TeamSG players on 11 March at Singapore Smash 2023 :
Men's Singles:
Sharath Kamal Achanta (IND) vs Izaac Quek (SGP)
Women's Singles:
Dina Meshref (EGY) vs Goi Rui Xuan (SGP)
Georgina Pota (HUN) vs Wong Xin Ru (SGP)
Yuan Jia Nan (FRA) vs Zeng Jian (SGP)
Mixed Doubles:
Lim Jonghoon/Shin Yubin (KOR) vs Izaac Quek/Zhou Jingyi (SGP)
Nicholas Lum/Jee Minhyung (AUS) vs Clarence Chew/Zeng Jian (SGP)
Robert Gardos/Sofia Polcanova (AUT) vs Koen Pang/Wong Xin Ru (SGP)
Event details
Singapore Smash 2023 at the OCBC Arena, will feature 64 player men's and women's singles and 24-pair doubles and mixed competitions. A singles qualifying competition featuring a further 64 men and 64 women was held from 7-9 March. And the overall player line-up for the 7-19 March extravaganza is listed here.
Tickets for the the Main draw are available here.
Pearlyn Koh played Table Tennis competitively for 9 years. She represented Team Singapore at several major tournaments, including the 2018 Asian Games and World Table Tennis Championships. In 2019, Pearlyn was also the sole Southeast Asian player to enter the Top 16 at the Asian Junior & Cadet Table Tennis Championships. During her free time, Pearlyn enjoys reading and catching up with her friends. Having retired from the national team in Feb 2023, she's now a Business Ad undergrad at NUS.