This Father's Day, we hear from our Team Singapore athletes on their fondest memory of their Dad for being a trusted confidant, best friend, and pillar of support in their pursuit of greater sporting success!
TeamSG Hurdler, Ang Chen Xiang
For the love of their children, Dads would go the extra mile and find creative ways to shape and nurture their interest in sport. TeamSG Hurdler Ang Chen Xiang, National Record holder and SEA Games Silver Medalist, recounted the time when his dad introduced him to hurdling in a creative way, which fueled his love for the sport.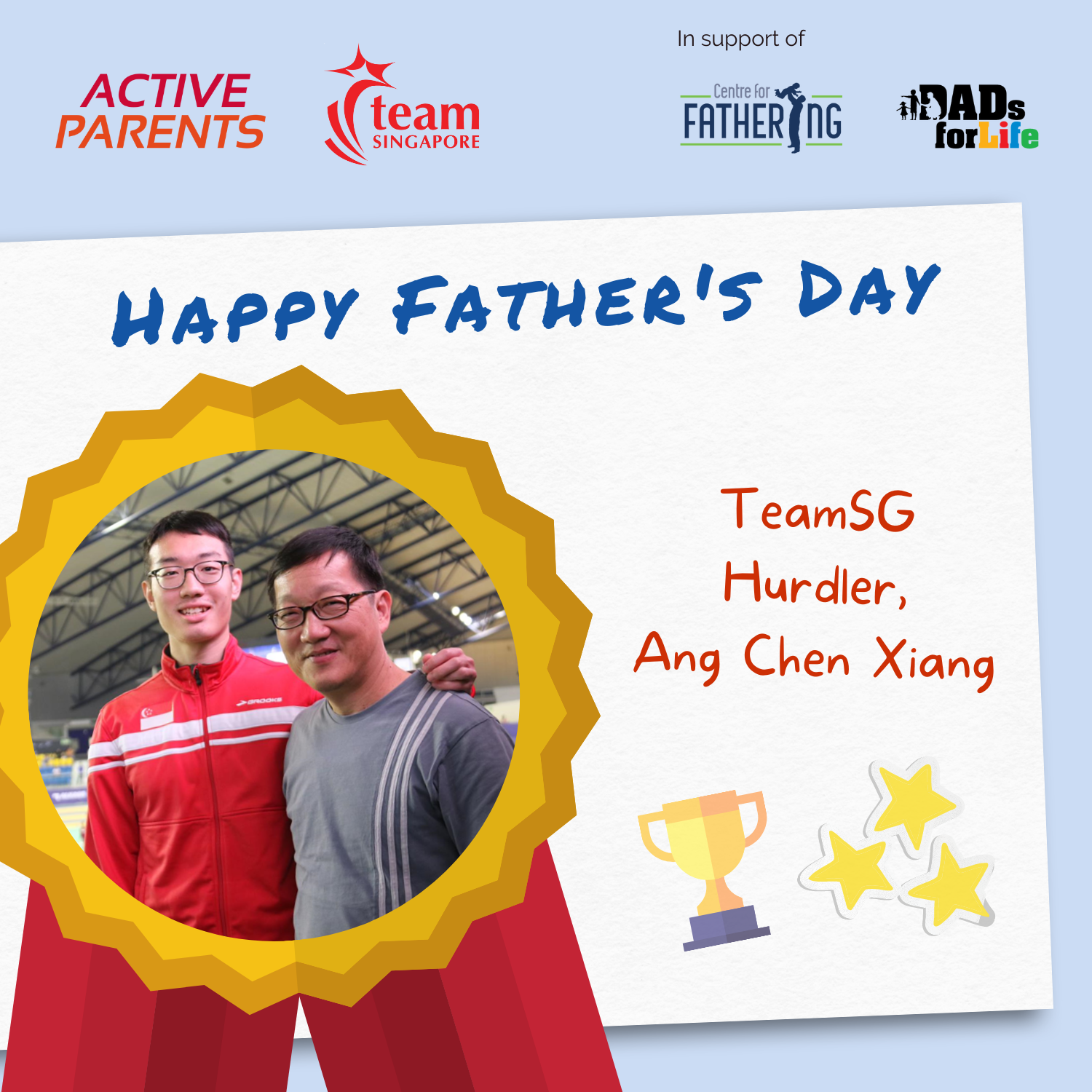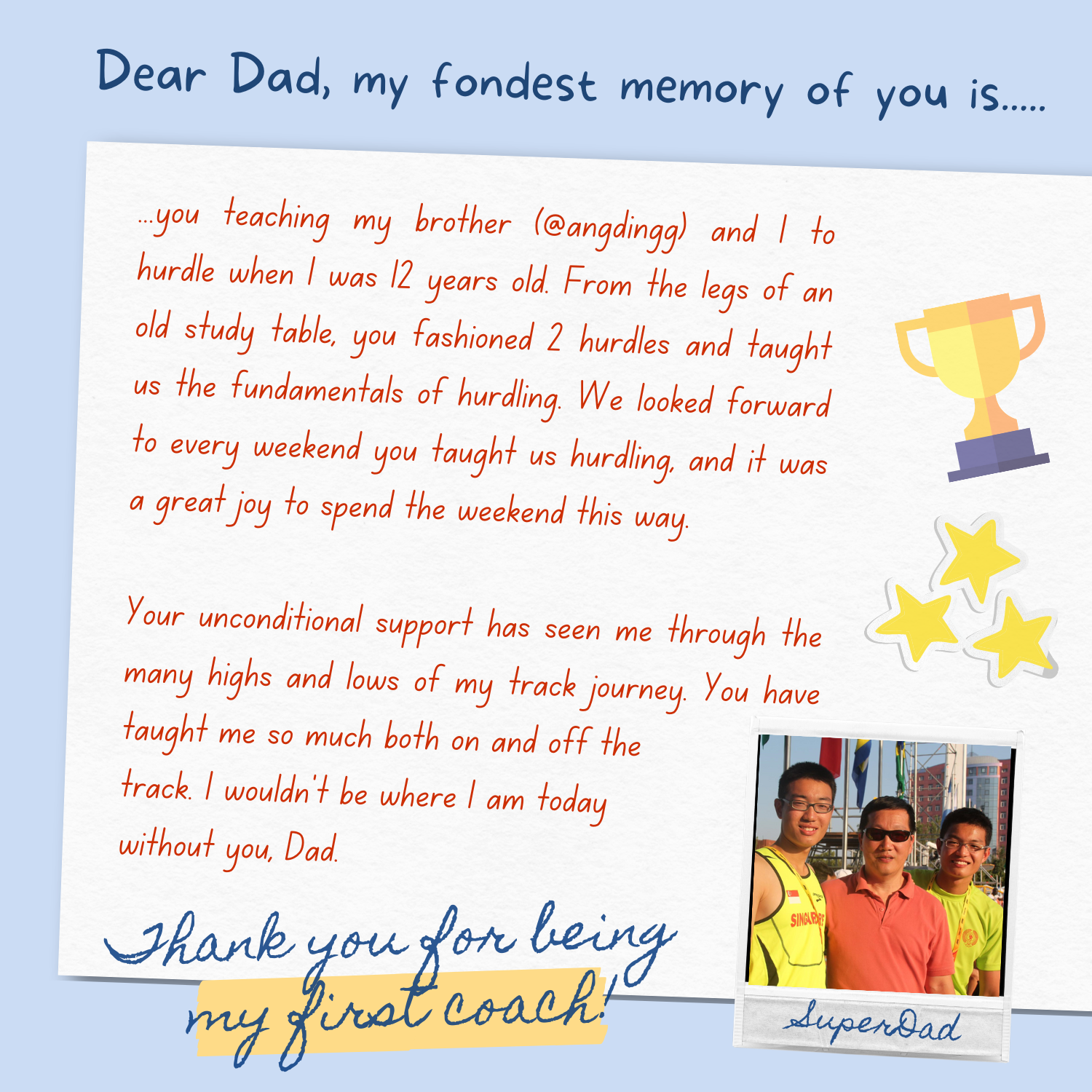 TeamSG Boccia Athlete, Aloysius Gan
Dads make the best teammates, and TeamSG Boccia athlete and Asian Youth Para Games Gold Medalist, Aloysius Gan agrees! As his irreplaceable competition partner, his dad goes above and beyond to provide him with the support he needs to be at his very best in competition.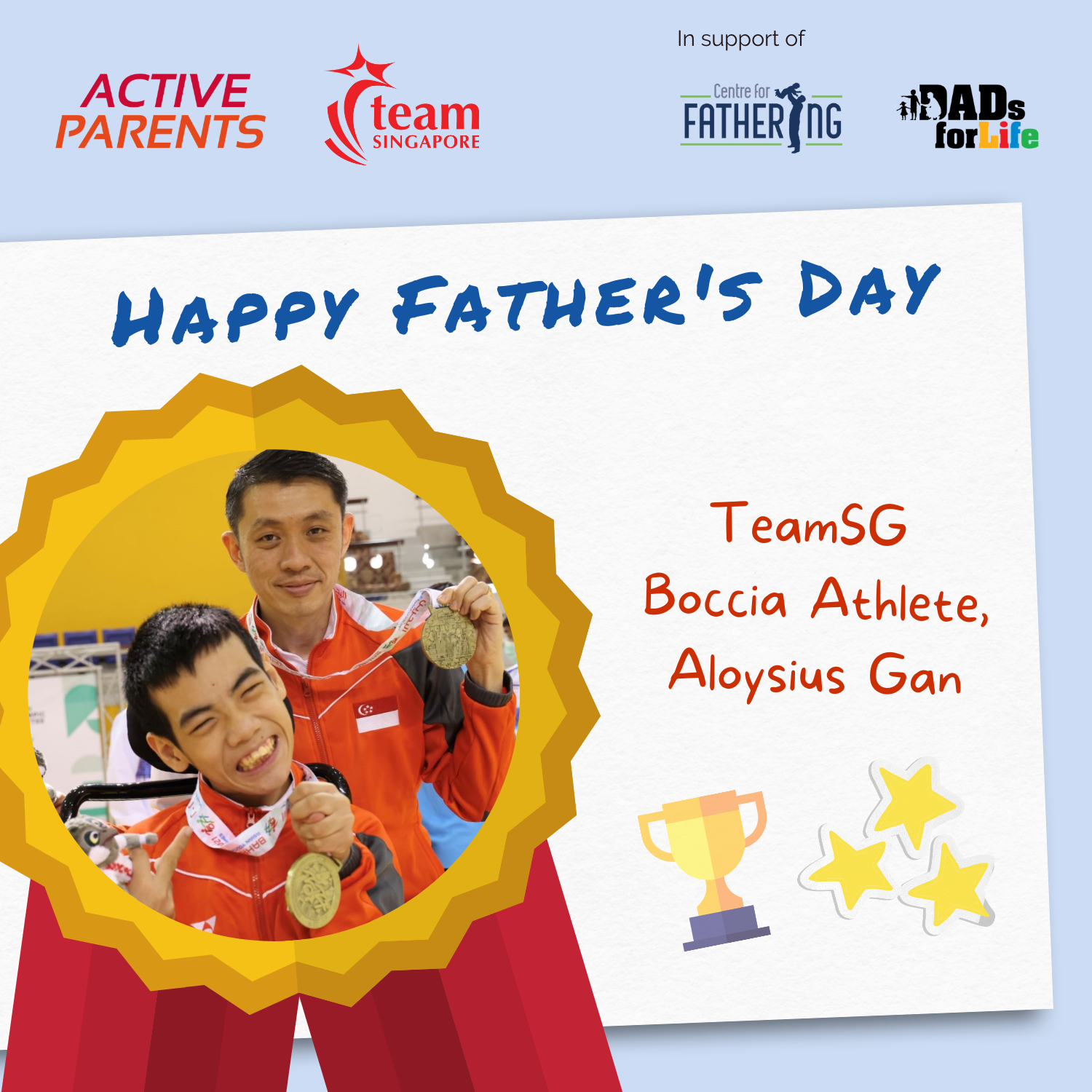 TeamSG Pencak Silat Athlete, Iffah Batrisyia
Anyone could use a good ol' hug when they're feeling overwhelmed. TeamSG Pencak Silat athlete, Iffah Batrisyia certainly does, as she reminisces about the time her father's warm hug gave her the courage to leave it all on the floor, ultimately clinching a gold medal!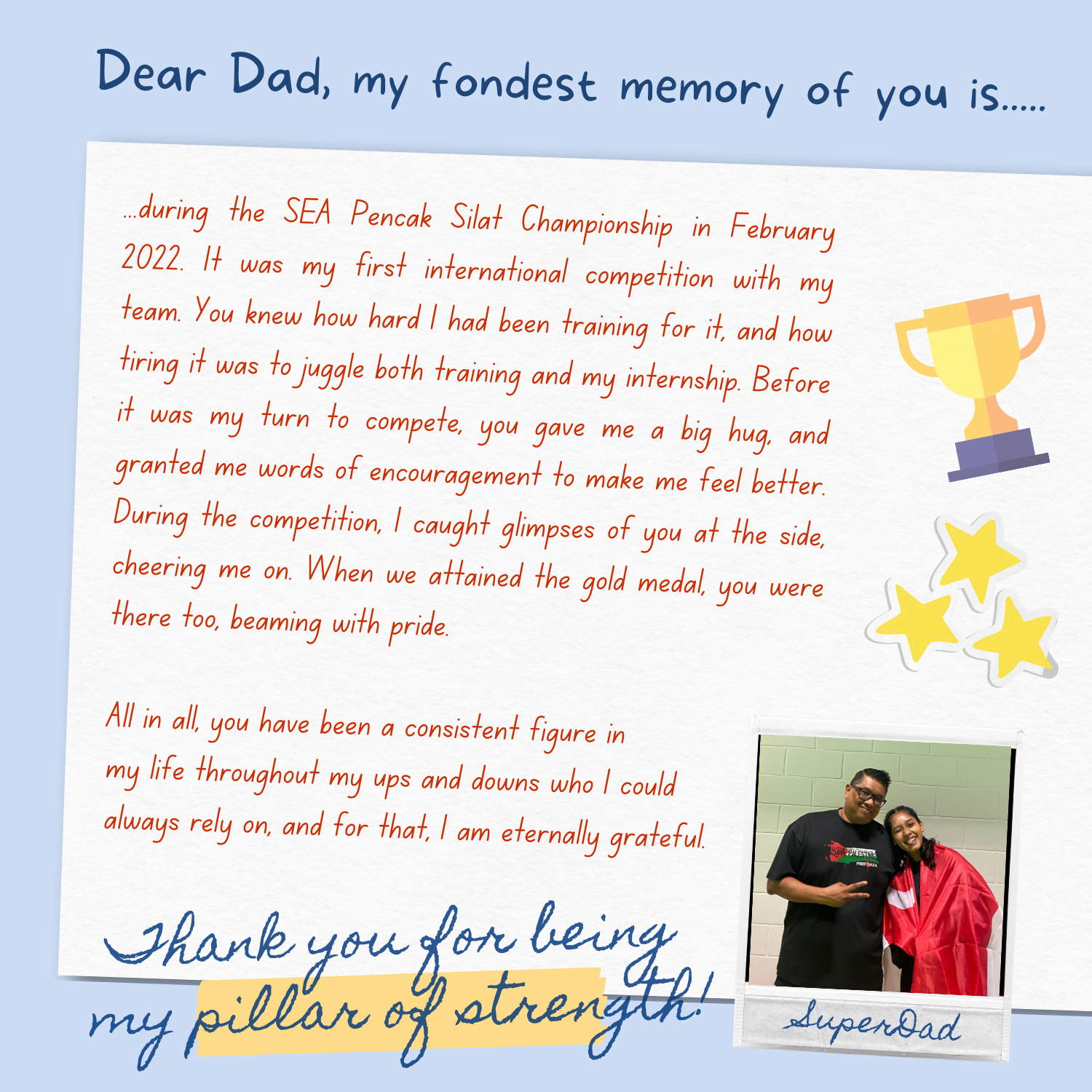 TeamSG Swimmer, Maximillian Ang

Dads are always there for us, picking us up when we are down. TeamSG Swimmer Maximillian Ang, who's also the first Singaporean to win a medal in the Men's 200m Breaststroke at the SEA Games, shares how his dad constantly cares for his mental and physical well-being, so that he can be at his best in the pool.