This Mother's Day, we pay tribute to the Mums of our Team Singapore athletes for their unconditional love and support. For being a trusted confidant, best friend, and pillar of support in their pursue for greater sporting success.
TeamSG Swimmer, Gan Ching Hwee and Mum, Mdm Lee Chui Ling
Do you agree that Mum's cooking is the best? TeamSG swimmer and Gold medallist at the 2019 SEA Games, Gan Ching Hwee, definitely agrees as she looks back fondly on the tasty and healthy meals her mother prepares throughout her student-athlete life.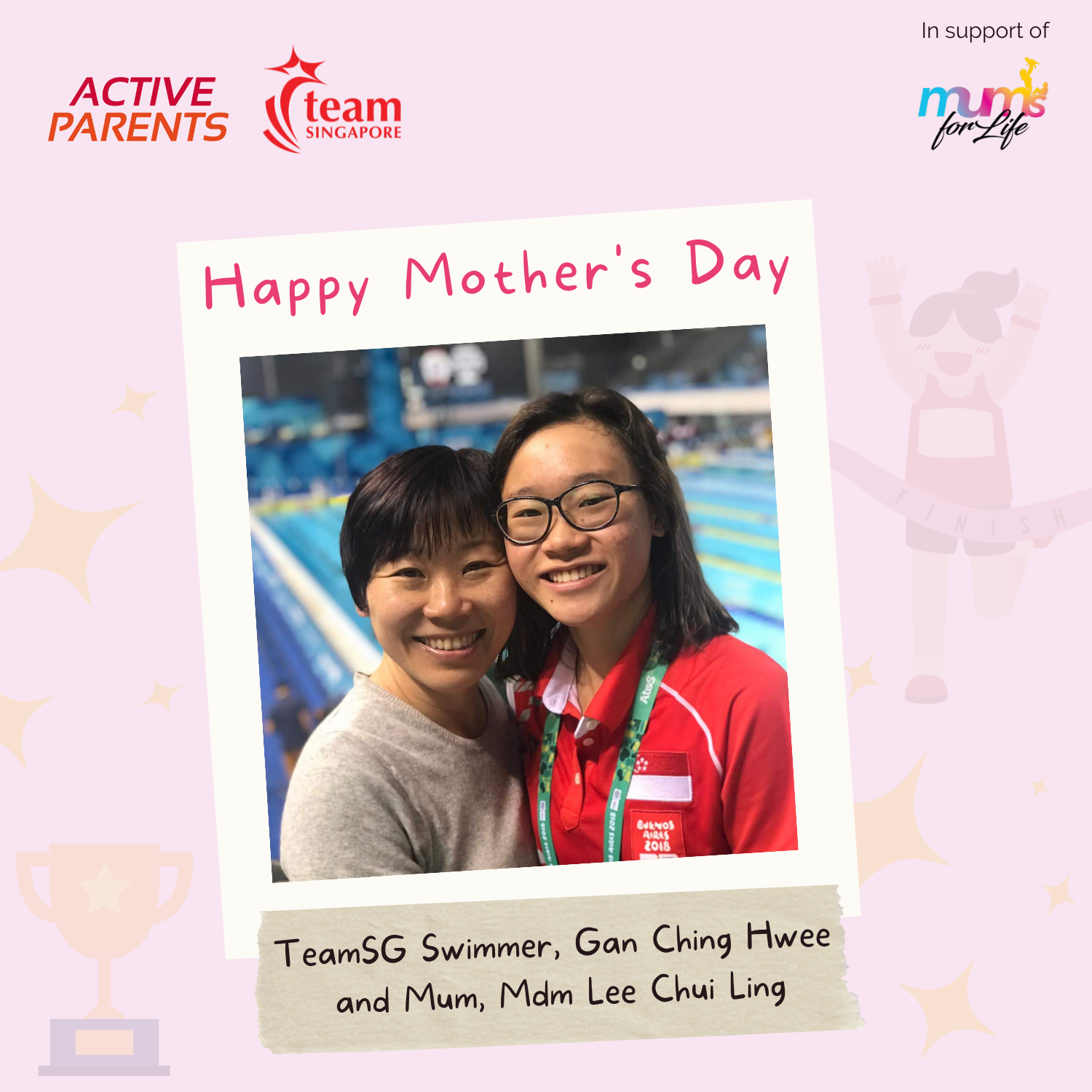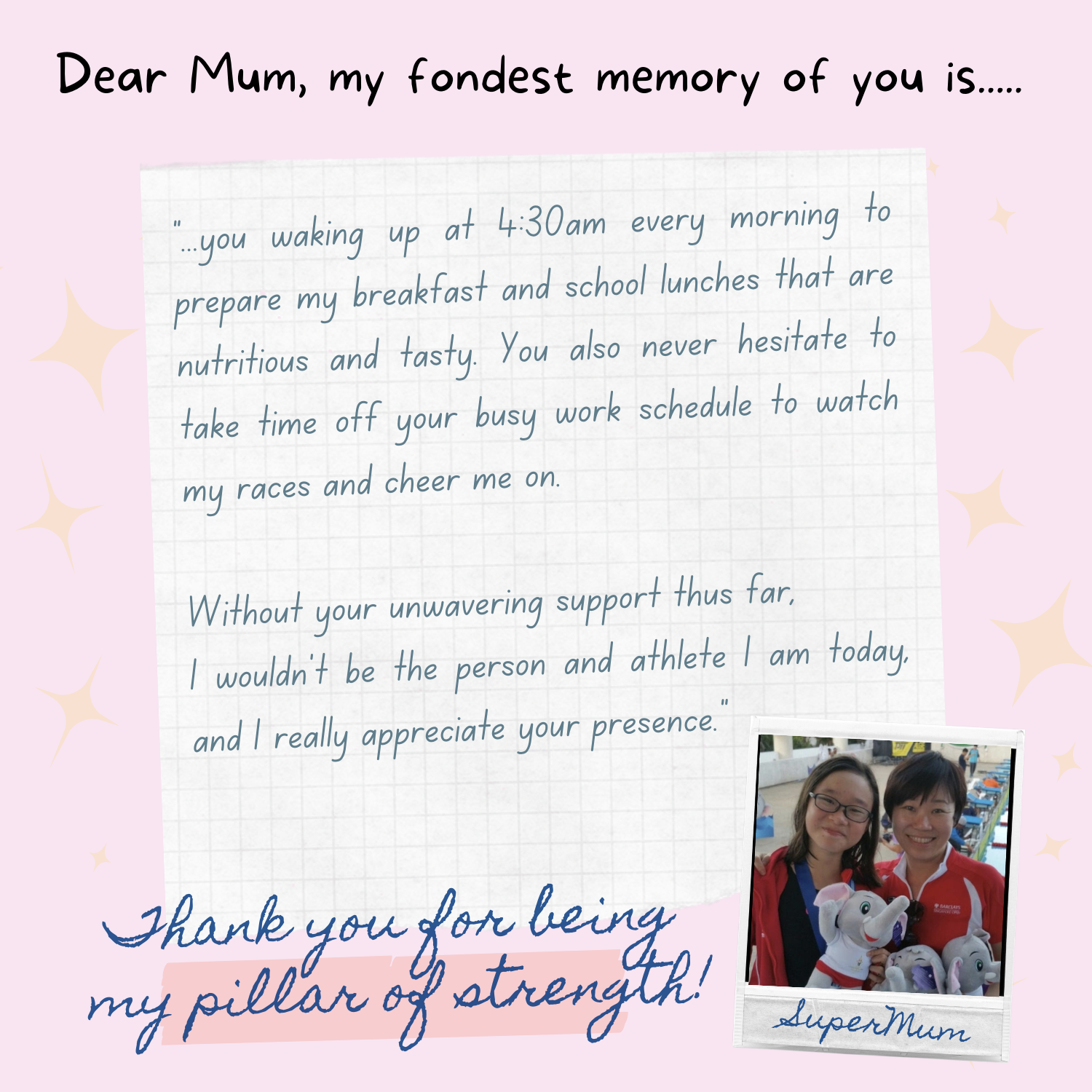 TeamSG Cuesports Pool Player, Aloysius Yapp and Mum, Mdm Angie Tay
Have you ever felt the joy of having your hard work pay off? TeamSG cuesports pool player and the first Singaporean to reach world number one in the sport, Aloysius Yapp, reminds us that such achievements are rarely an individual effort. He shares about his mother's unwavering support that led him to his incredible first Gold medal win at the 2017 SEA Games.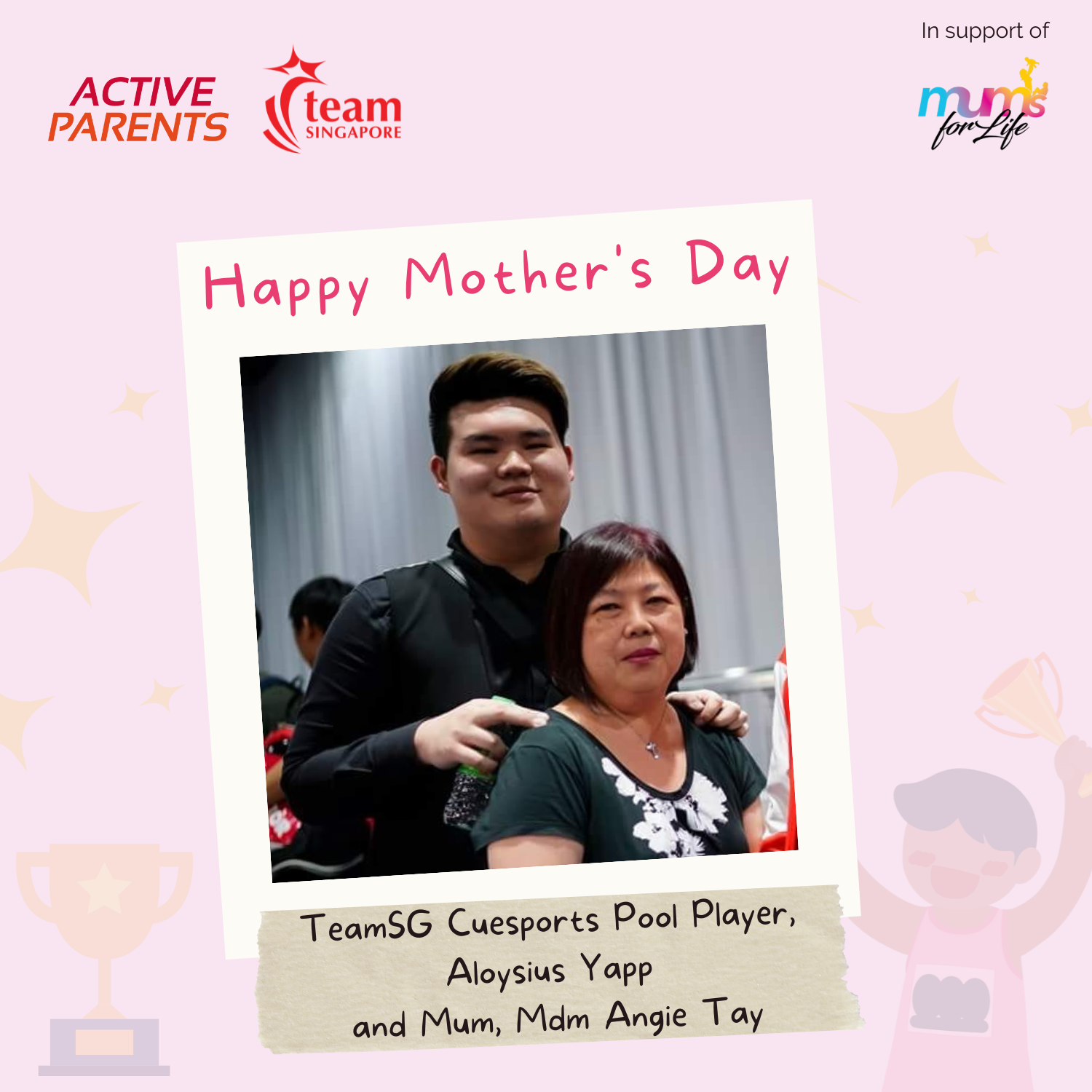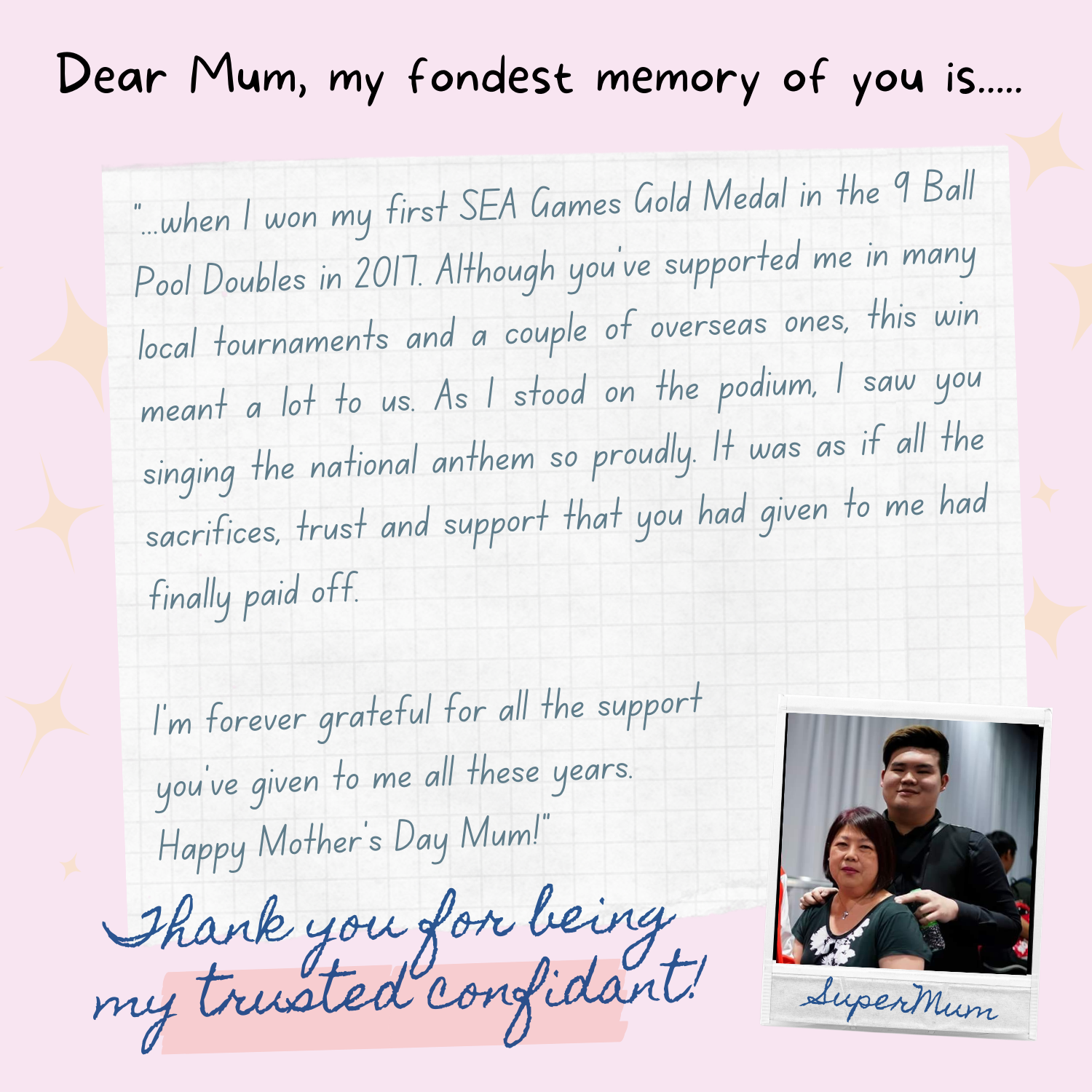 TeamSG Pencak Silat Athlete, Abdul Raazaq Bin Abdul Rashid and Mum, Mdm Hayati Binte Amat
Under the dazzling lights and immense pressure of a competition environment, moral support is always welcome for an athlete. It is no exception for TeamSG Pencak Silat athlete, Abdul Raazaq, as he looks back on the times when his mother's support on the sidelines gave him a much-needed burst of energy.⚡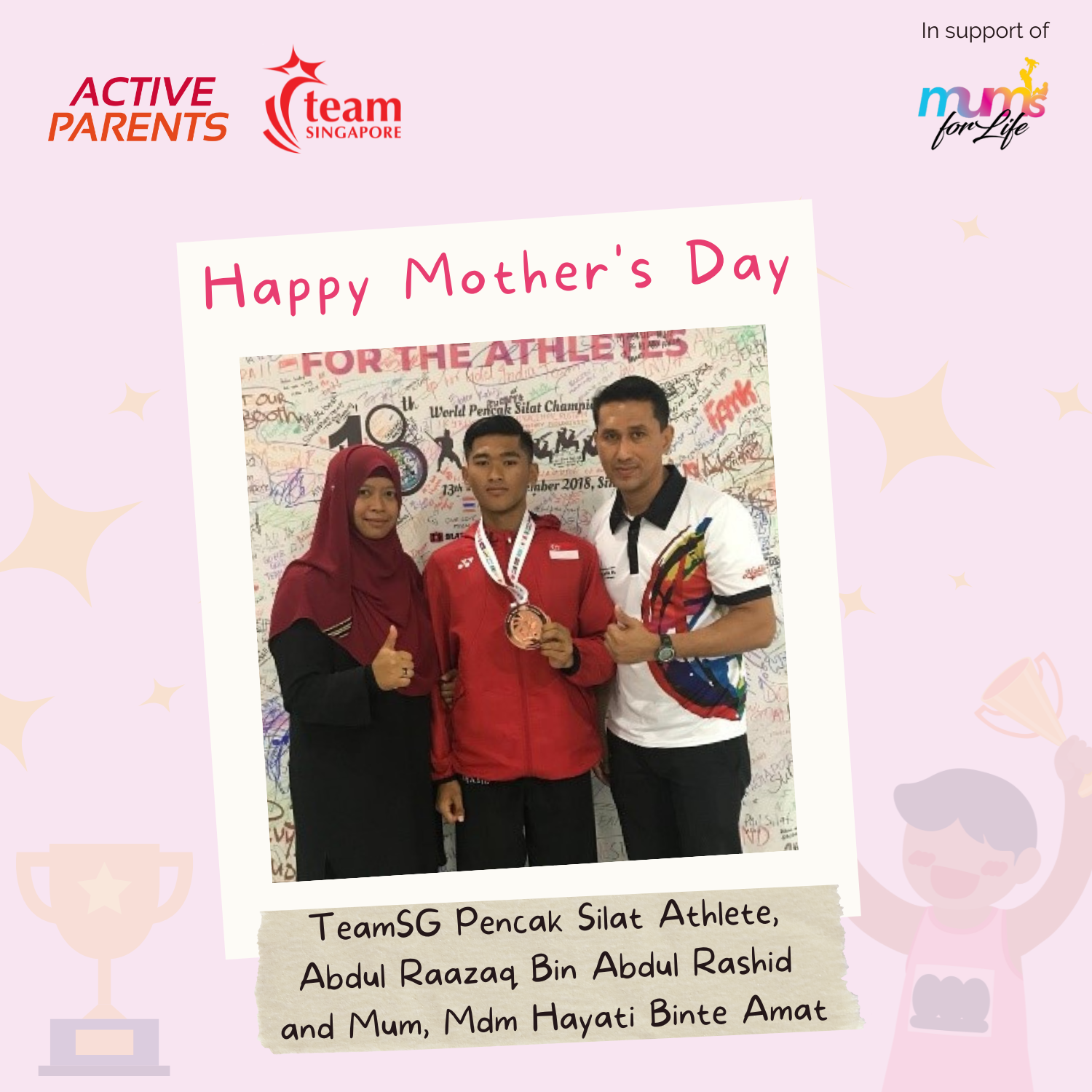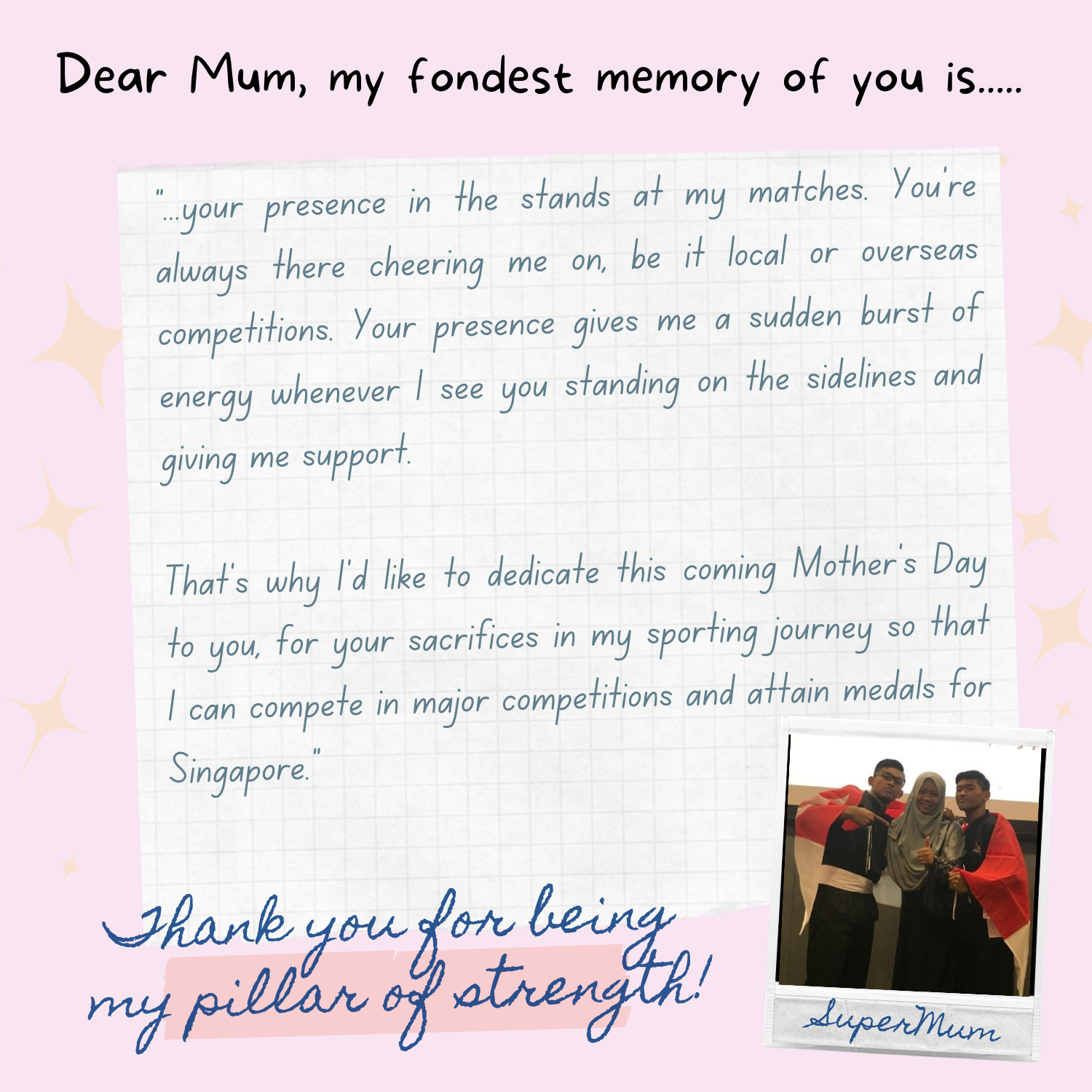 TeamSG Gymnast, Nadine Joy Nathan and Mum, Mdm Patricia Nathan

Ever felt like getting a massage after some intense sport? TeamSG Gymnast and youth Olympian Nadine Joy Nathan definitely has, and her mother always delivered! She fondly recalls how her mother would never reject her requests, no matter how tired she might've been.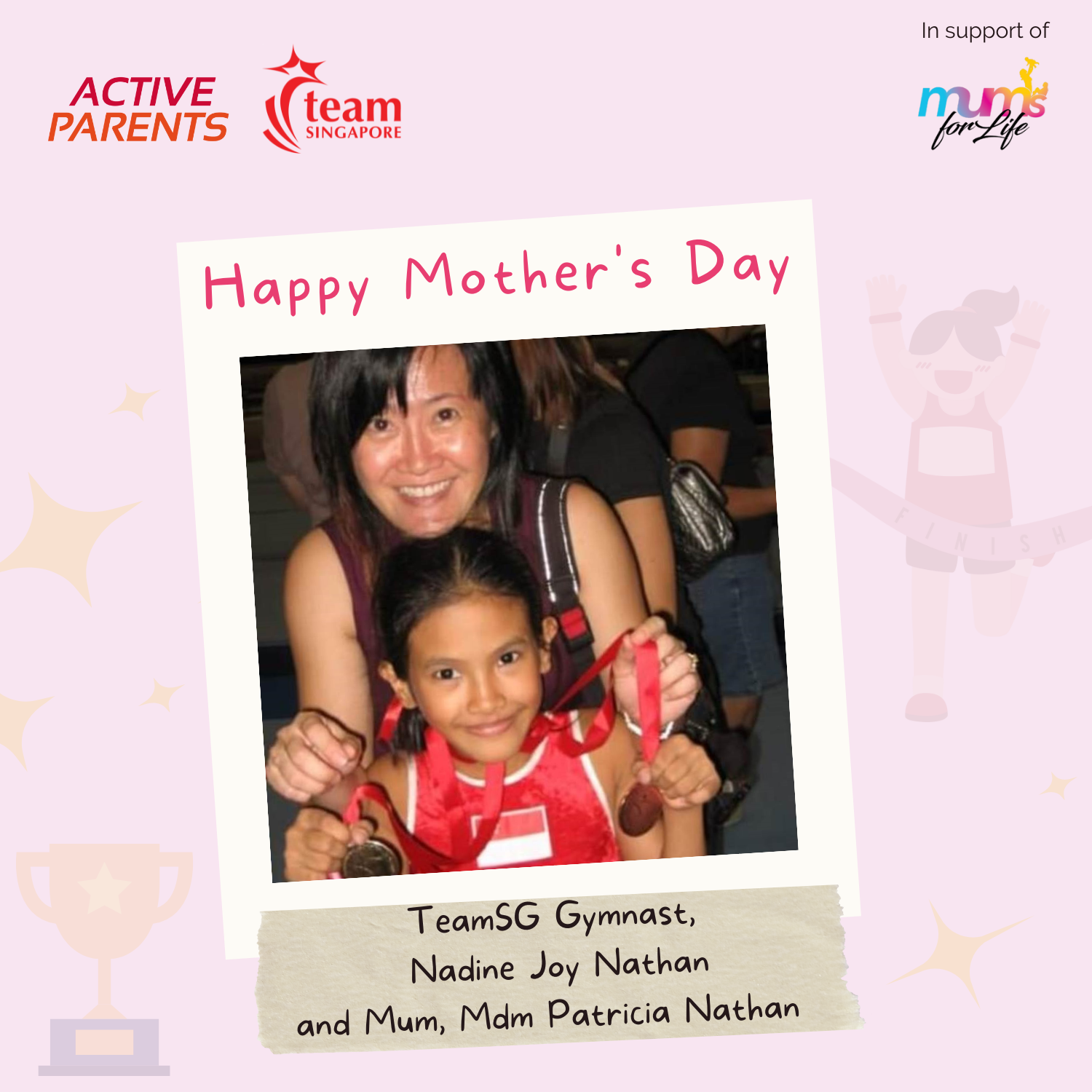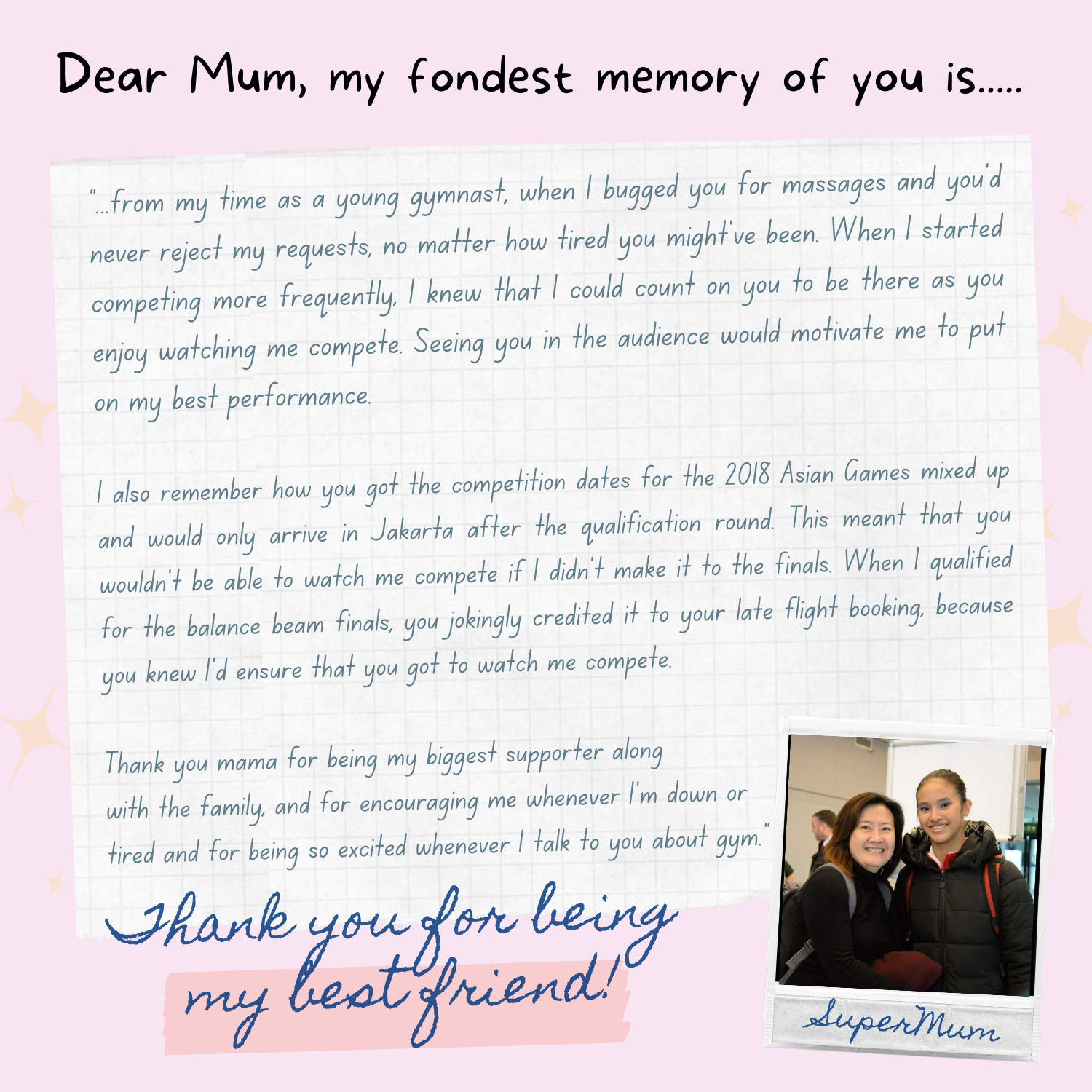 TeamSG Shot Put Athlete, Muhammad Diroy Noordin and Mum

Seeing someone off at the airport is often a bittersweet moment. For TeamSG Shot Put athlete and Paralympian, Muhammad Diroy, these moments are fond memories that he holds close to his heart, as he reflects on his mother and family's love and support that has fuelled his sporting ambitions.